In the Alchimia townhouses you can experience lively southern Italian city life up close.
The Torretta Alchimia is located on a hill near the cathedral of Ostuni, the white city of Apulia. Located on the top floor of a 17th century tower house, the apartment is reached by 42 steep steps. The apartment includes a kitchen with dining area and a large bedroom with en suite bathroom – furnished in the special Alchimia style. From each window you have beautiful views of the roofs of the city and the sea which is just seven kilometres away. From the roof terrace you can enjoy the marvellous panoramic views – and at night the glittering starry sky.
The Palazzina Alchimia, a 17th century townhouse, is centrally located on the ancient Corso Garibaldi in the Apulian town of Fasano. A steep staircase leads you away from the bustle of the street and up to the first floor where you'll find the combined living, dining and kitchen area. The high room with vaulted ceilings and patterned tile floors has been fitted out with classic designer furniture and a mirrored kitchenette, exuding Italian elegance and coolness. The master bedroom can be found on the second floor and features antique stone flooring and a cross vaulted ceiling. The bathroom is housed within one of the wall niches and is separated by glass walls. The roof terrace – complete with sun beds and an outdoor shower – offers views over the rooftops of the city and out to the Mediterranean Sea.
Pictures by Alexandra Meurant and Cosmo Laera
Why we like this house
Charming Puglia townhouses with sleek design elements and fabulous roof top terraces!
This house is great for
Couples and small families
Host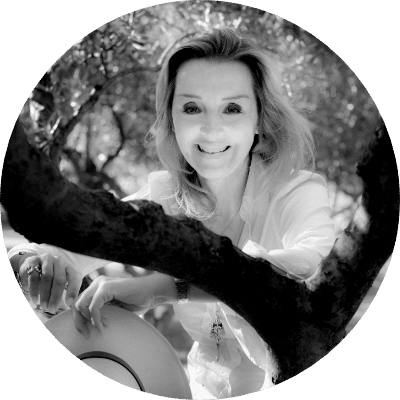 Caroline Groszer lives in the Masseria herself and is more than happy to share insider tips with her guests.Caroline Groszer, a German-Swiss business economist and photographer, and mother to a teenage son, has lived in Apulia for several years. In 2001, she transformed an estate of Trulli huts into a holiday home. Some years later she sold this property and opened the Masseria Alchimia, fulfilling her dream of founding an apartment hotel. Her latest venture is the holiday home situated on the small palazzo in the town of Fasano. In all her guest houses, the passionate hostess has successfully combined her managerial skill and interest in art and design. Caroline Groszer lives in the Masseria herself and is more than happy to share insider tips with her guests.
Details of the property
Region/Town: IT – Italy, Apulia, Ostuni and Fasano
Name: Alchimia Townhouses
Scenery: In the center of two small mediterranean towns, in a panoramic position
Accommodation: House
Number of guests: Torretta: 2, palazzina: max. 4
Architecture: Old & new
Completed: 2016/2018
Design: Caroline Groszer
Published: SZ Magazin 4/2019
Special Features: Outside Fasano the related Hotel Masseria Alchimia can be found.
Homepage www.alchimia-collection.it