The Uckermark is also known as the Tuscany of the North; forests, lakes and rolling hills as far as the eye can see. At the foot of one of these hills, there is a holiday home that could be mistaken for a barn. And yet the windows are far too large. Inside, the dominant colour is black – which is why the owners chose to call it "The Black House". The decor is minimalist and the view draws your attention to the surrounding landscape. By virtue of its restraint, the architecture deliberately puts the region's natural beauty centre stage, allowing it to become the focus. The effect is one of being immersed in nature. Even while taking a bath!
On the ground floor there is a 6 metre high living room with dining and cooking area and a lounge by the fireplace a few steps down. On the opposite side of the house is a study – also with a room height of 6 metres. In between are two alcove beds for two people each, which can be separated by sliding doors, and a bathroom. On the top floor there are two further bedrooms.
Also read our HomeStory!
What to do
Hiking, cycling, swimming in the numerous lakes in the area, being in nature.
Why we like this house
Spectacular architecture!
This house is great for
A perfect house for 1-2 families, also suitable for workshops with small groups.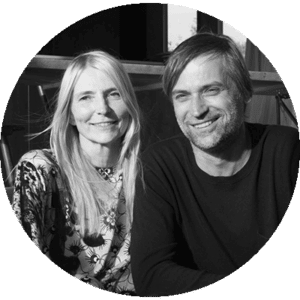 Owner
Professor and fashion designer Johanna Michel and her husband, building contractor Dirk Preuß, have been commuting between Berlin and the Uckermark for many years. Together with the architect Thomas Kröger, they built the multi-award winning "Das schwarze Haus" in 2012. What was actually planned as a private holiday home is very popular with guests. In 2019, they added "Die kleine Acht", a converted GDR housing estate house with a perennial and grass garden created by landscape architect Rainer Elstermann.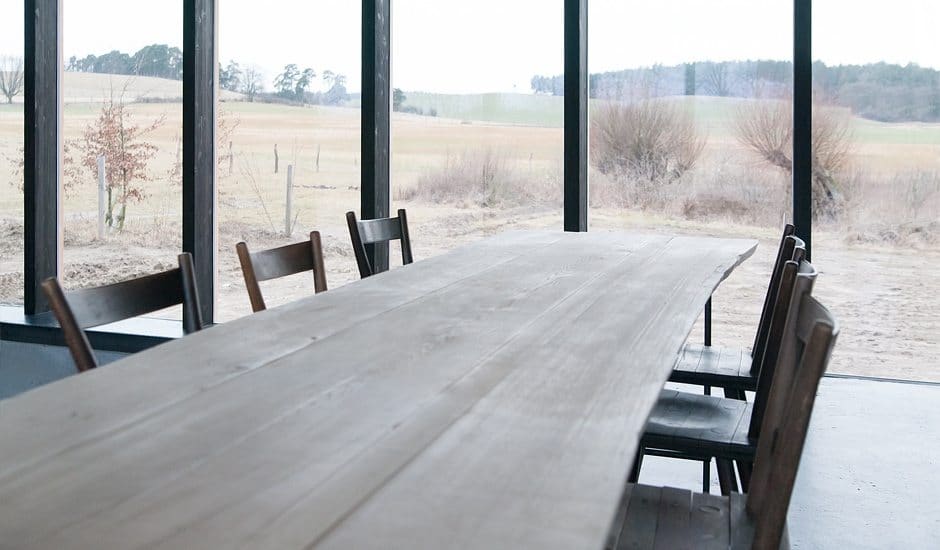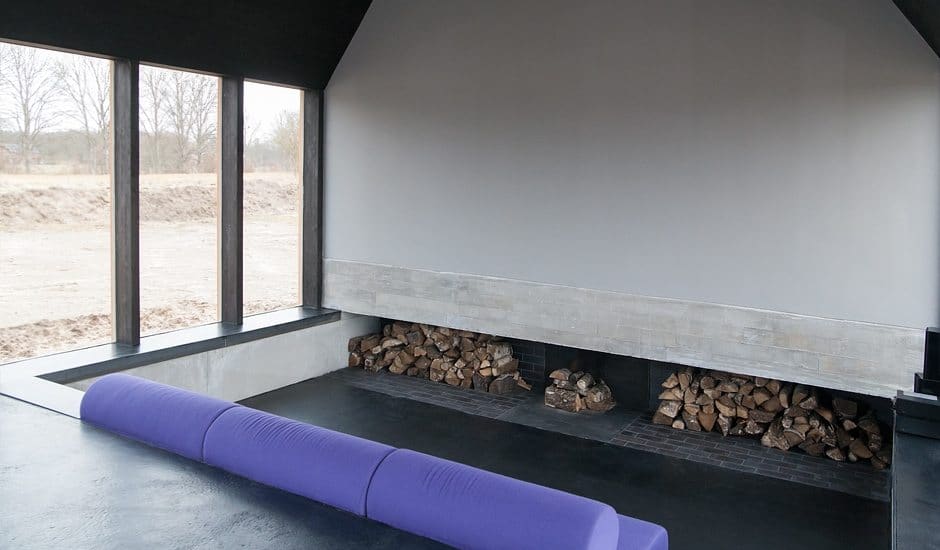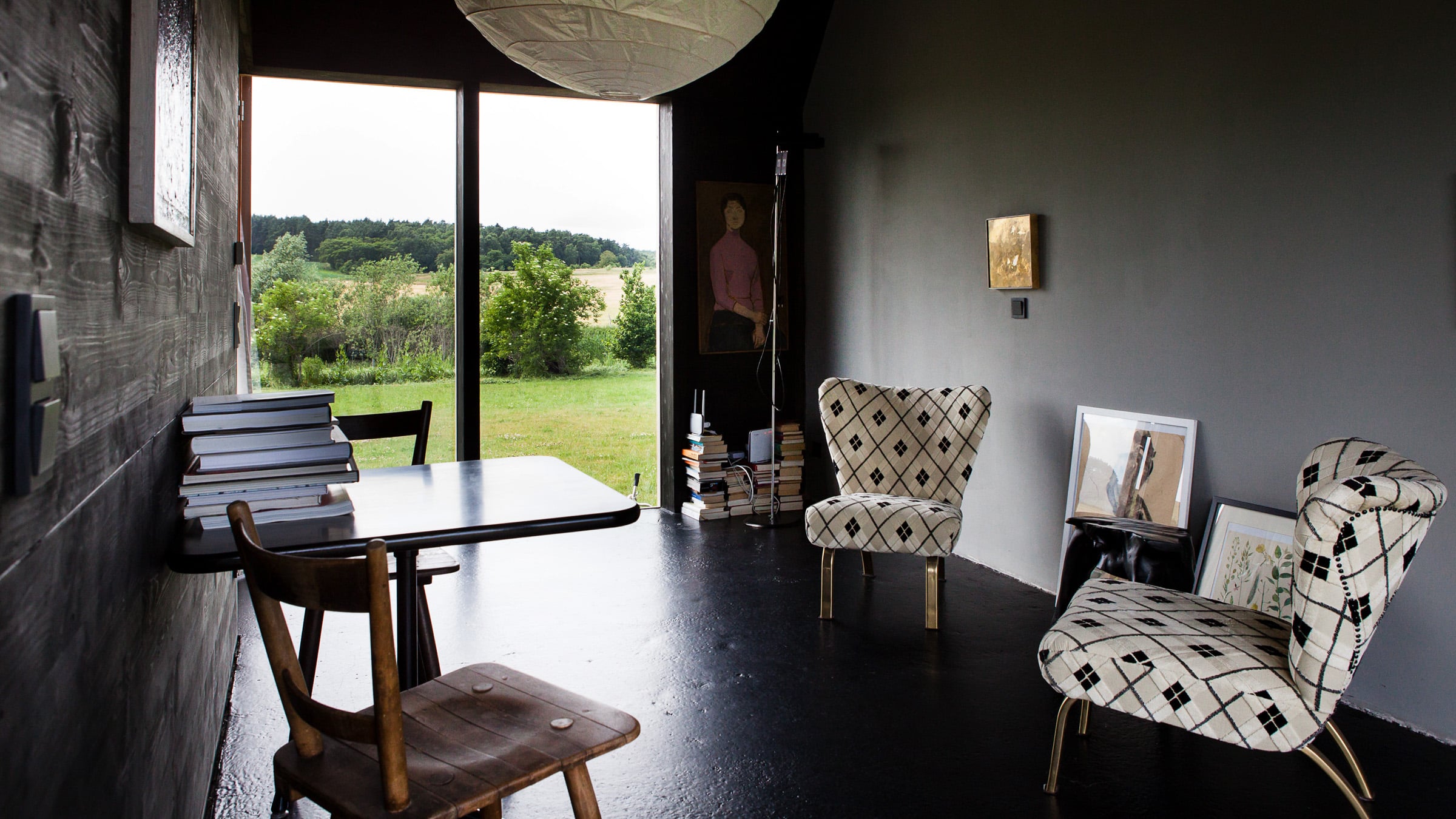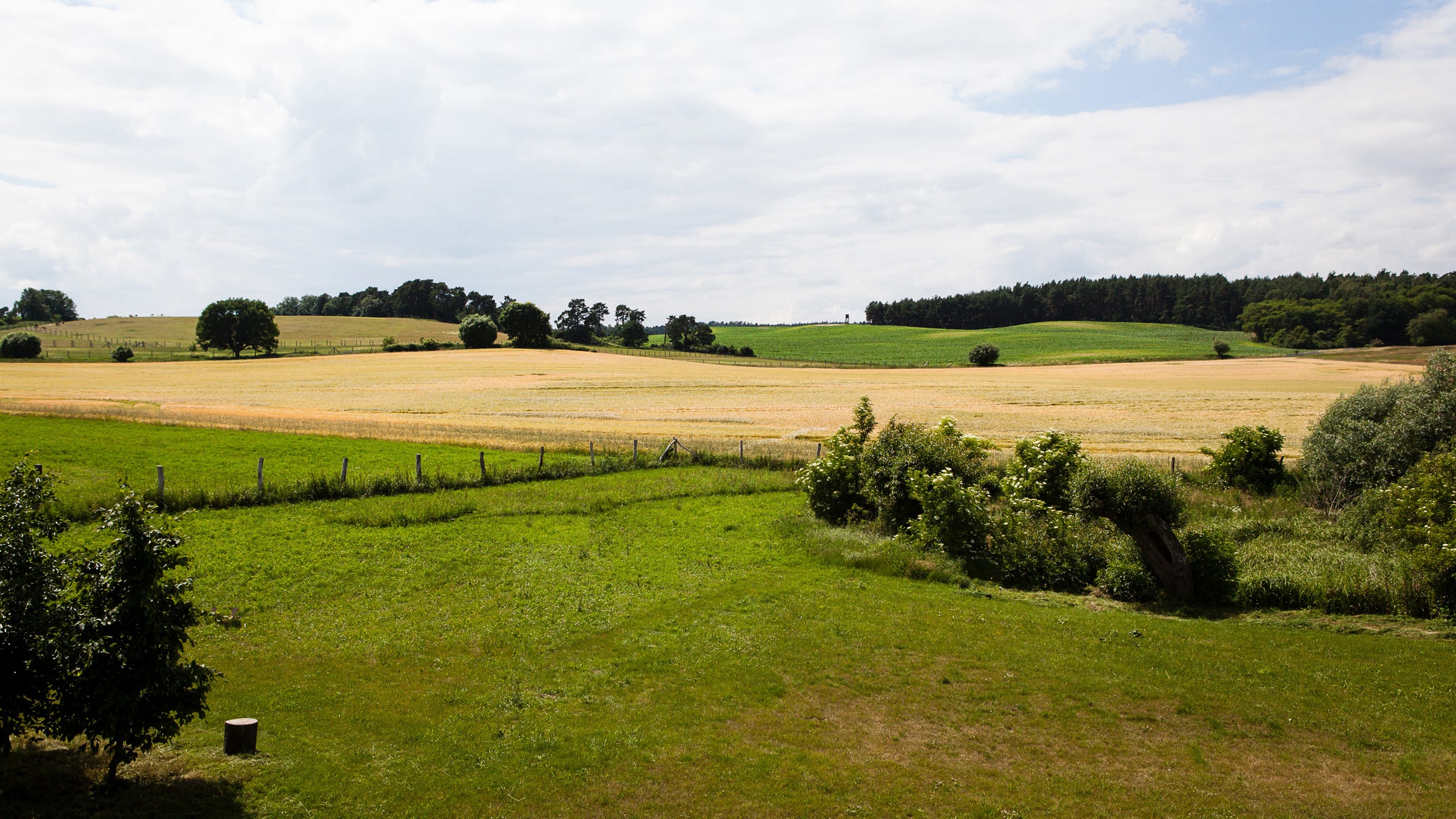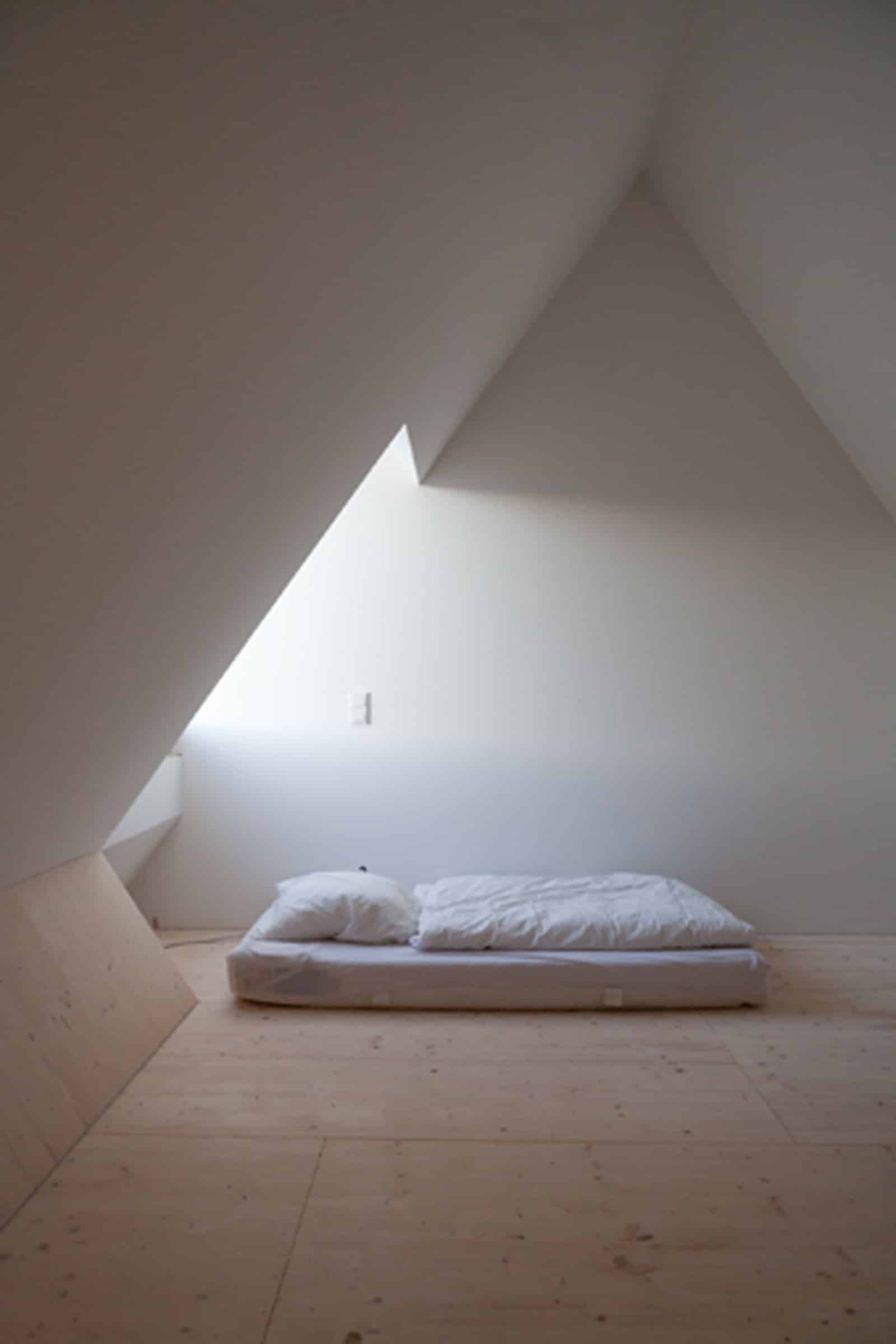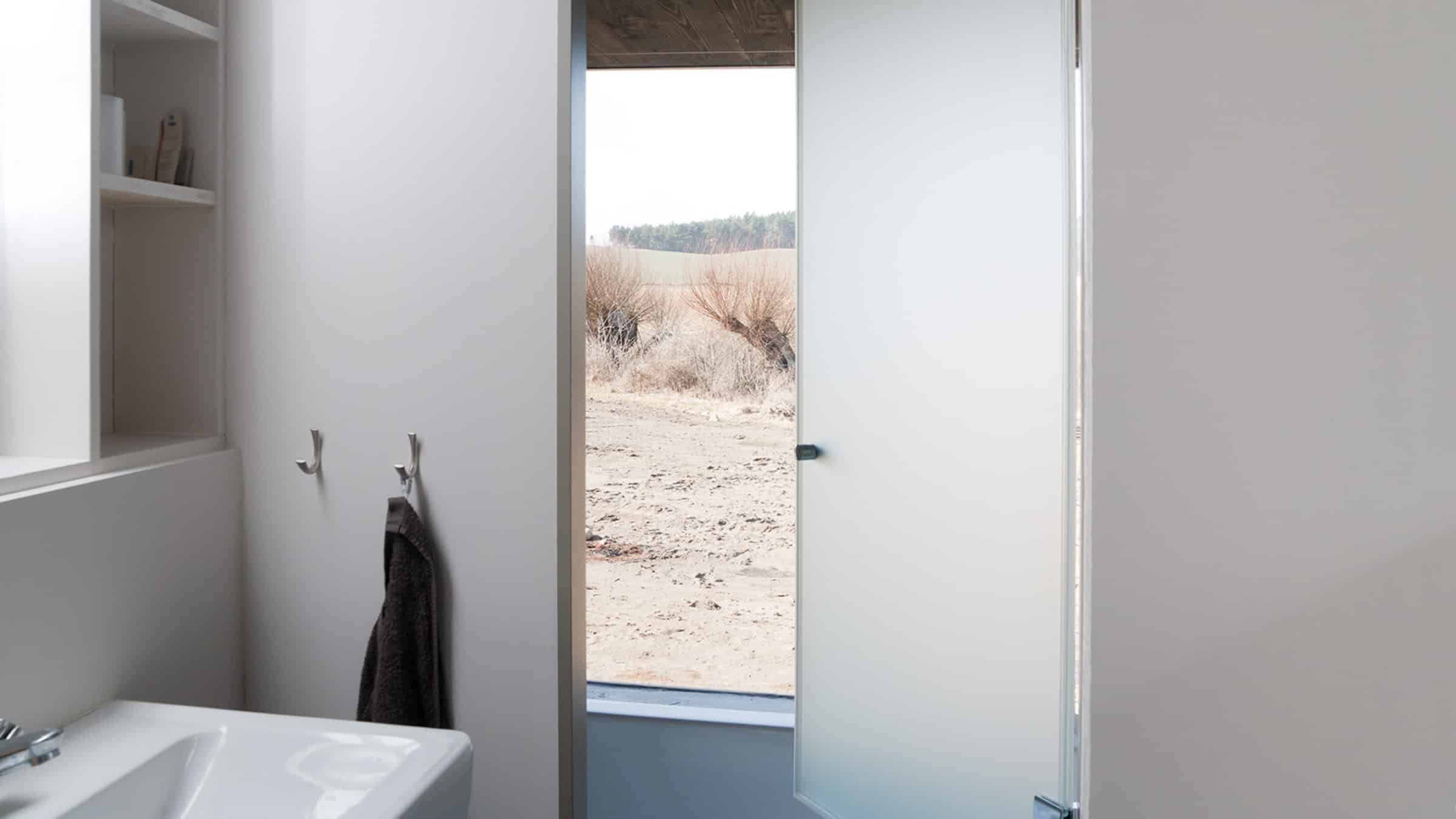 Details
| | |
| --- | --- |
| Region | Brandenburg, DE – Germany, Gerswalde / district Pinnow |
| Name | Das schwarze Haus |
| Scenery | in rural surroundings in the Uckermark |
| Number of guests | Max. 8 people |
| Completed | 2012 |
| Design | Thomas Kröger, Berlin |
| Published | NZZ Bellevue (October 2022), ELLE Germany June 2020, RTL 07/2019, Haus & Bauen Extra 2018, n-tv Ratgeber Bauen & Wohnen 11/2017, schoener-wohnen.de 6/2017, FAZ, der architekt, ARD TV, Berliner Tageszeitung 12/2014 and other |
| Awards | BDA Award Brandenburg 2012, Shortlisted for the Building Award Brandenburg, Houses of the year 2014 |
| Architecture | Modern |
| Accomodation | House |
| Criteria | 1-8 (house/apartment), Family, Hiking, Lake/river, Meeting, Workation |
| Same Partner | Die kleine Acht |
| Same Architects | Die kleine Acht, Rote Scheune |
Availability calendar
The calendar shows the current availability of the accommodation. On days with white background the accommodation is still available. On days with dark gray background the accommodation is not available.
Request/Booking