The Emmerich Hotel is located at the Untermarkt, the central square in the old town of Görlitz. With its collection of almost 4,000 architectural monuments, Germany's easternmost city has even attracted Hollywood producers to the banks of the Neisse river. This historic corner house, the former residence of Görlitz's 15th century mayor Georg Emmerich, served as a backdrop in the film "Around the World in 80 Days". The house features in a scene in which Jackie Chan jumps from a window into a hot-air balloon.
Behind its old façade the hotel offers many surprises. The owner and architect Christian Weise has created a place that combines history with new influences. Weise´s vision is that "the Emmerich hotel should convey a feeling that we celebrate as travellers: a longing for the other, something extraordinary that inspires us." The 15 rooms are decorated in an eclectic mix of styles. Raw brick walls and gothic elements are combined with concrete ceilings, ornamental fabrics with plain furniture and antiques with mid-century classics. Modern art hangs on the walls and you will even encounter the odd pineapple: in the ceiling frescoes in the restaurant or as decorative objects throughout the hotel. As a symbol of travel and the extraordinary, the pineapple serves as the hotel's emblem.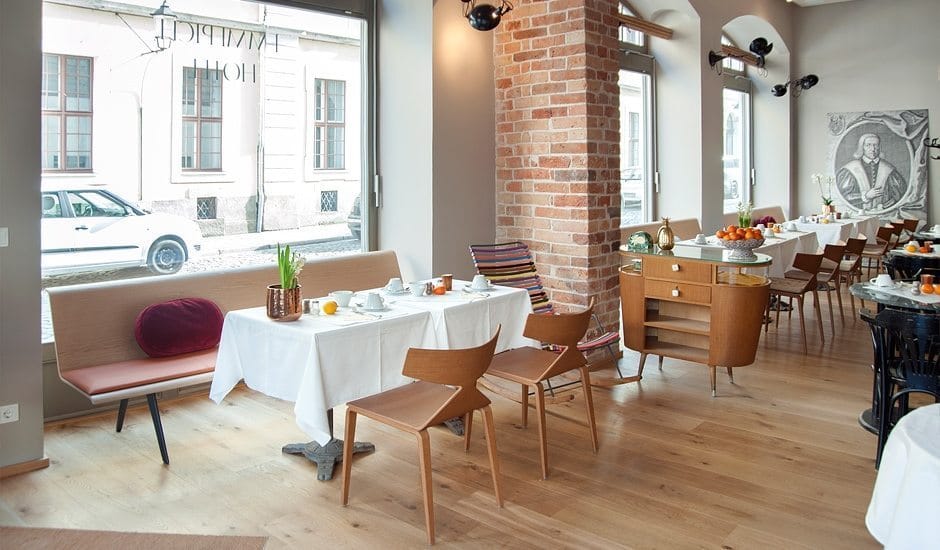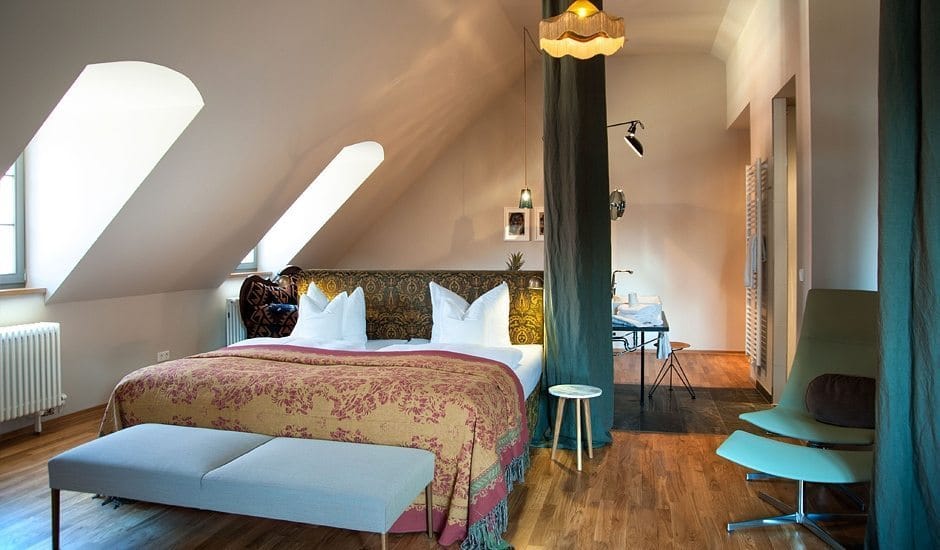 What to do
City tours that include the Polish quarter, museums and monuments, hiking, bicycle tours and excursions.
Why we like this house
Its location in the architectural heart of Görlitz and the combination of exceptional interior design with historic architecture make the Emmerich something quite special.
This house is great for
Singel travellers, couples
Sustainability
Getting there without a car: Rail connection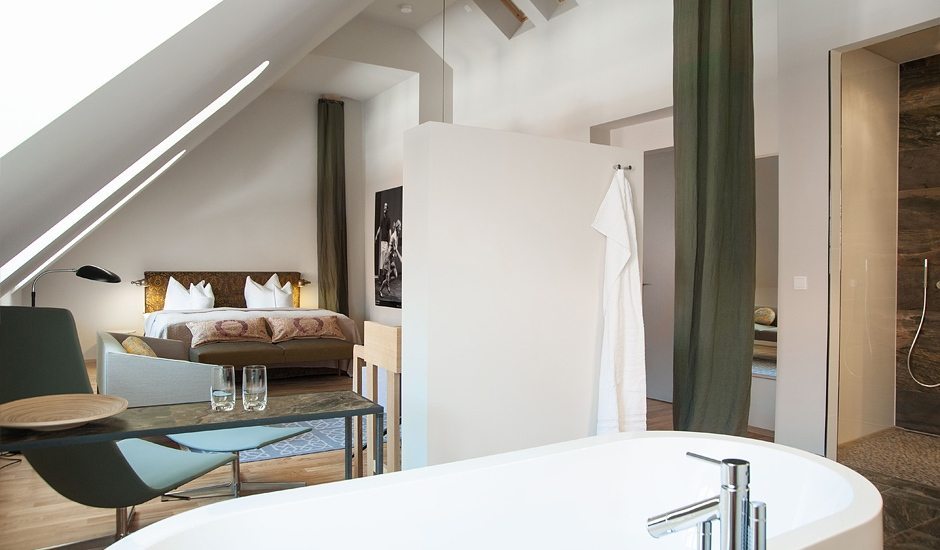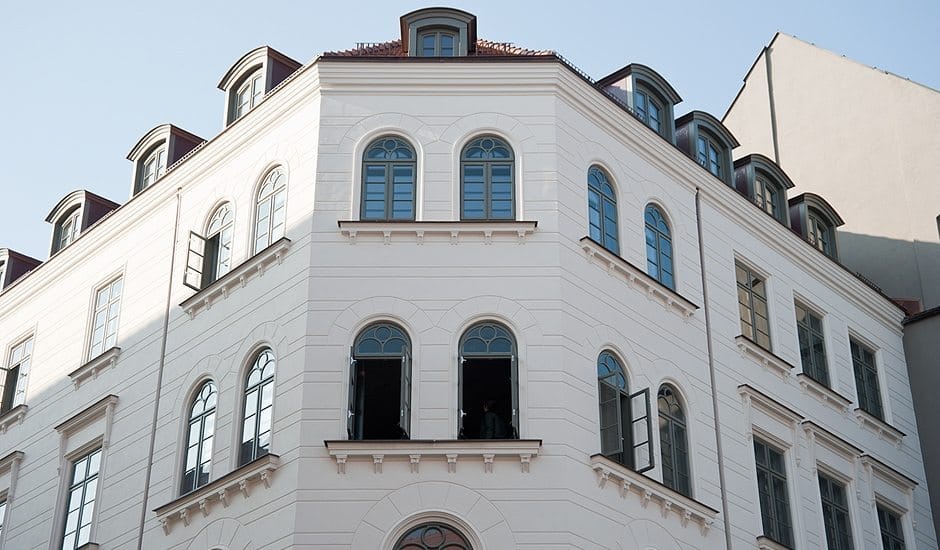 Details
| | |
| --- | --- |
| Region/Town | DE – Germany, Saxony, Görlitz |
| Name | Emmerich Hotel |
| Scenery | Historical city center of a medium-sized city |
| Number of guests | 15 double rooms |
| Completed | 2014 |
| Design | Christian Weise (architect), Görlitz |
| Published | Die Zeit (52/2014), AD Magazin (10/2015) |
| Awards | Building Owner Award 2014 of the Association of Historic Cities 2014 |
| Architecture | Listed building - old, Old & new |
| Accomodation | Hotel |
| Criteria | Rooms for 1-2 (hotel), Art, Lake/river, Restaurant, Urban, No car needed |
| Same Architect | Hotel Sonne |
Request/Booking