The Siegfried holiday home is situated in the Baltic Sea resort of Dierhagen at the entrance to the Fischland Darß Zingst peninsula. From here it's just a few steps to the water, with the Baltic Sea only 230 meters away and the Bodden on the opposite side visible from the house. What truly sets Siegfried apart is its simple, sleek architecture. The front door is set flush with the walls, the gutters and downpipes are invisible, and the horizontal larch wood cladding is interrupted only by broad windows in the front elevation. You can look right through the house, which creates an effect of inside and outside merging as one, and the light, airy rooms seem like they´re part of the garden. This means that, despite the relatively small footprint, the house has a really spacious feel.
The centrepiece of the house is the ground-floor multi-purpose room, where a "floating" kitchen island also divides this room into a lounge corner with an open fireplace and a dining area. The kitchen cupboards are unobtrusively built into the wall. The staircase to the upper floor is made of oak wood just like the flooring on all levels, creating an elegant connection between them. On the upper floor there are two bedrooms with double beds and a bathroom with a shower-bath. The house also features terraces on both the eastern and western sides as well as a sunny garden with beautiful old trees.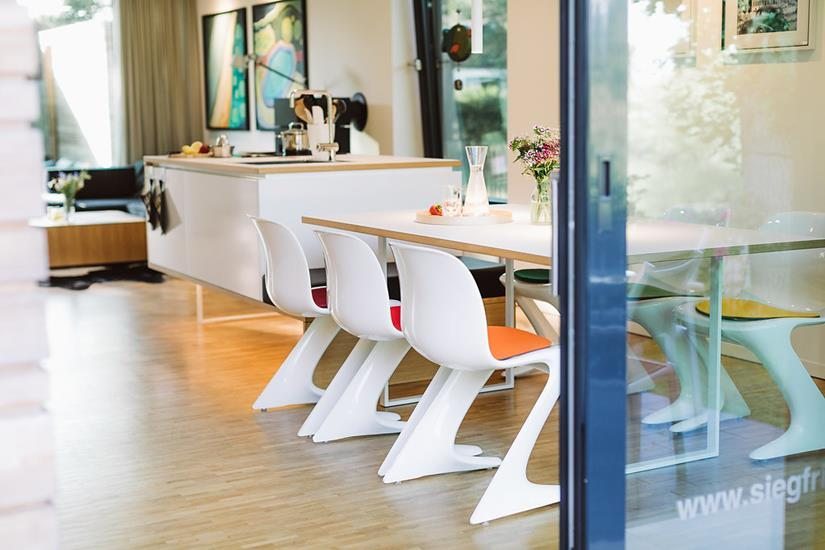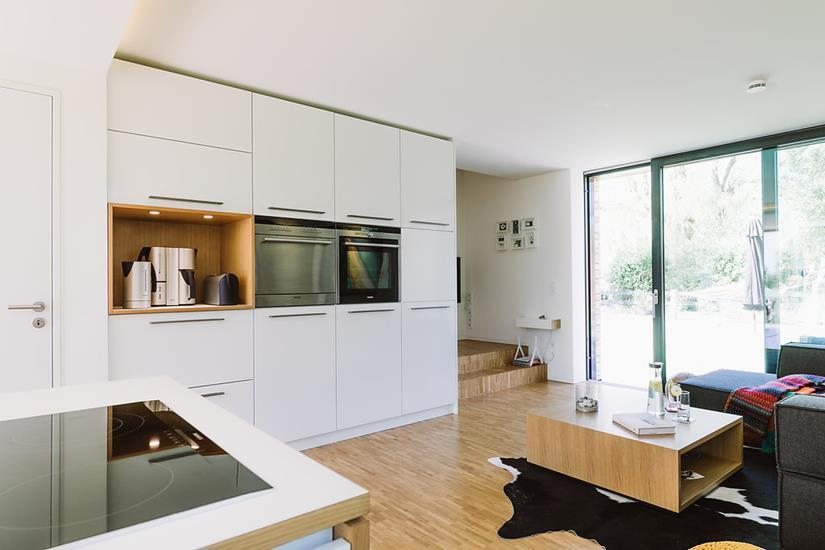 What to do
Cycling, surfing, sailing, kiting, swimming, art and culture.
Why we like this house
We like the simple beauty of the architecture and the interior design, which makes optimal use of the 90 square meters of living space.
This house is great for
A beautiful house for a family holiday by the sea.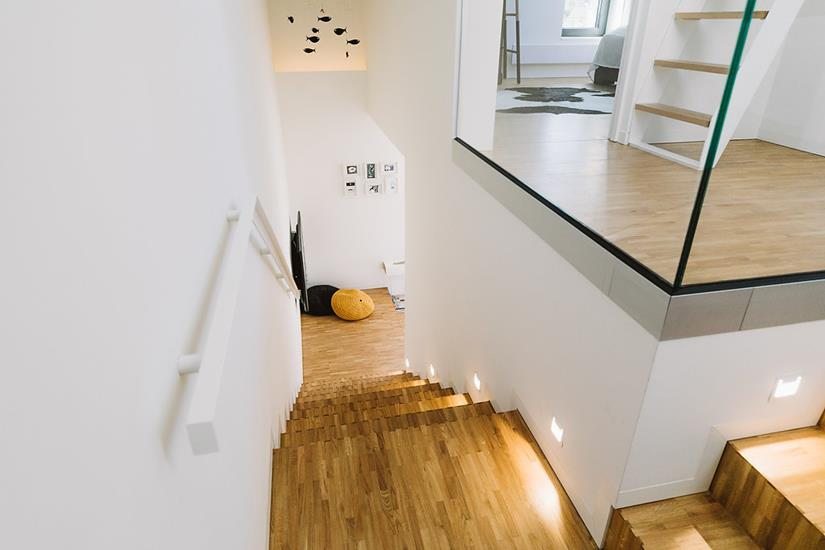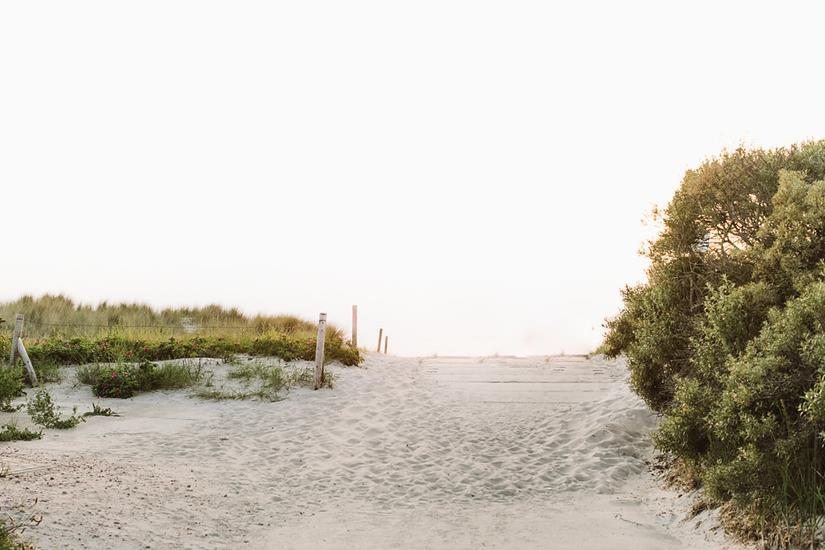 Details
Availability calendar
The calendar shows the current availability. Days with a dark grey background are not available, while days in white are available for bookings
Request/Booking