The "Haus auf der Ostsee" (house on the Baltic Sea) is situated on a narrow property on the site of a former maritime base near the town of Kappeln. On one side you look out over the Baltic Sea, on the other side you can enjoy views of the sailing and yachting port. In keeping with its surroundings, the house features many maritime elements like porthole windows, a white wooden façade, balcony railings, and an interior that combines bright colors and natural materials.
The rooms are arranged such that the living space benefits from the best view: the open living, dining and cooking area is on the top floor and includes balconies on two sides. The bedrooms and bathrooms are located on the first floor and the ground floor. But these also offer beautiful views – from the bed, from the bathtub and even from the sauna you can always look out onto the water.
Note: The house is part of a holiday area near Olpenitz. The town of Kappeln is about 6 km away. The resort has a supermarket and various shopping facilities. Furthermore, there are facilities and services, such as a marina for pleasure boats, fresh fish sales, rental of bicycles and boats, etc. There are hourly free minibus shuttles between Kappeln and the Baltic Sea resort.
What to do
A sauna, beach, water sports (windsurfing, sailing, water skiing, boat trips), the Schlei nature park, hiking, biking, bird watching, the Maashol nature center, a high ropes course, golf, archery.
Why we like this house
You feel almost like you're on a ship, because all the rooms are oriented towards the water.
This house is great for
Perfect for those, who love the sea. Due to its location on a slope directly by the water this house is not suitable for young children.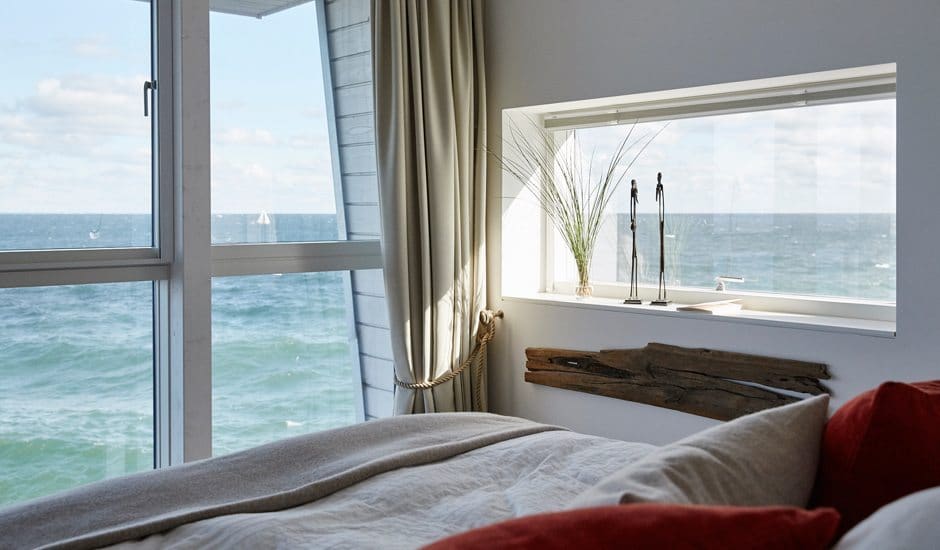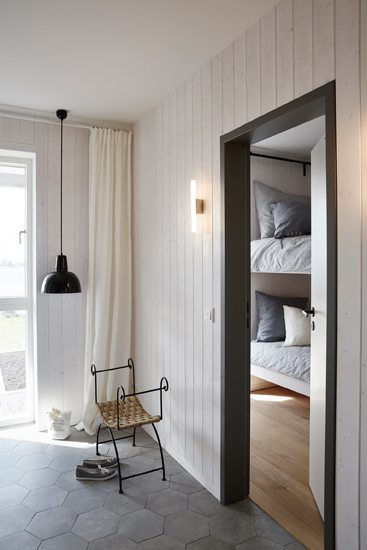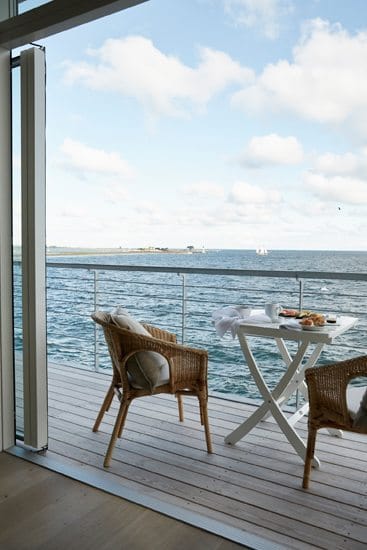 Details