In Seelisberg just above Lake Lucerne, Switzerland, the carpenter Lukas Gwerer has made his vision of a natural house a reality. The house he has built over six years of work consists of 99% natural materials. The foundation made of natural stones supports a metal and glue-free construction made of moon phase harvested wood. The walls, insulated with a hemp-lime layer and hemp mats, are plastered with clay and covered on the outside with shingles made of red cedar. A cantilevered roof made of natural slate protects the facade from the elements.
The interiors, arranged according to the position of the sun, are characterised by organic shapes and soft colours. The consistent use of natural materials ensures a pleasant living climate and a cozy ambience. Vaulted ceilings and walls that are not parallel lend the rooms a flowing character. In the centre you will find the kitchen-living room with a round clay oven. In the adjacent reading and study room there is a cosy retreat space housed on a pedestal with views of Lake Lucerne. In the three bedrooms on the first floor, walls made of Swiss stone pine wood ensure a restful sleep. In the tent-like attic, modular seating elements allow for a variety of uses: here you can relax, play or sleep.
The house is surrounded by a 3500 m2 garden, in which various paths lead past individually designed places to the edge of the forest. There are two bathing ponds connected by a waterfall and a sauna in a pine wood barrel and a hot tub made of larch wood, both heated with firewood.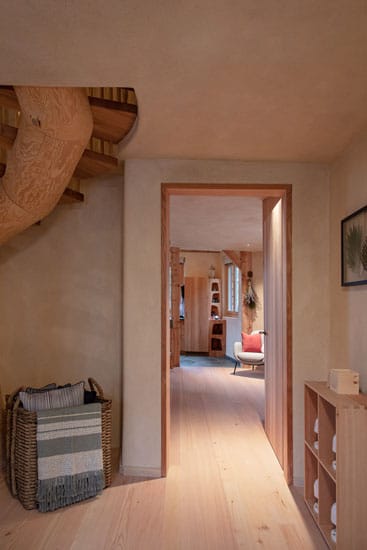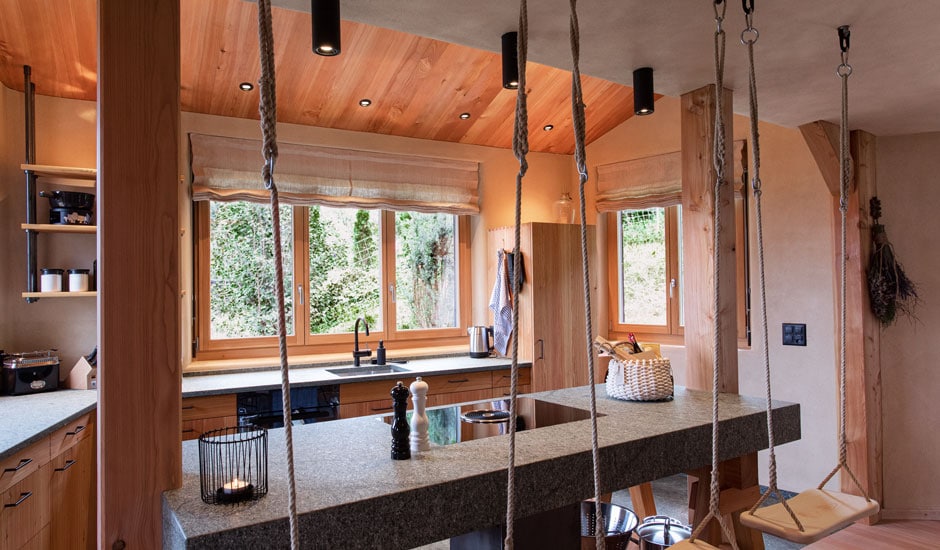 What to do
A swimming pond, hot tub, sauna, hiking, skiing, paragliding, excursions in the surrounding area (Lucerne, Lake Lucerne)
Why we like this house
A pilot project that combines craftsmanship and a consistent ecological orientation. Here you can live in a pure natural environment surrounded by the Swiss mountain world.
This house is great for
Everyone who values sustainability. Nice for families too: children will love the swing seats on the kitchen island, the cave under the reading platform, and the lounge area in the attic.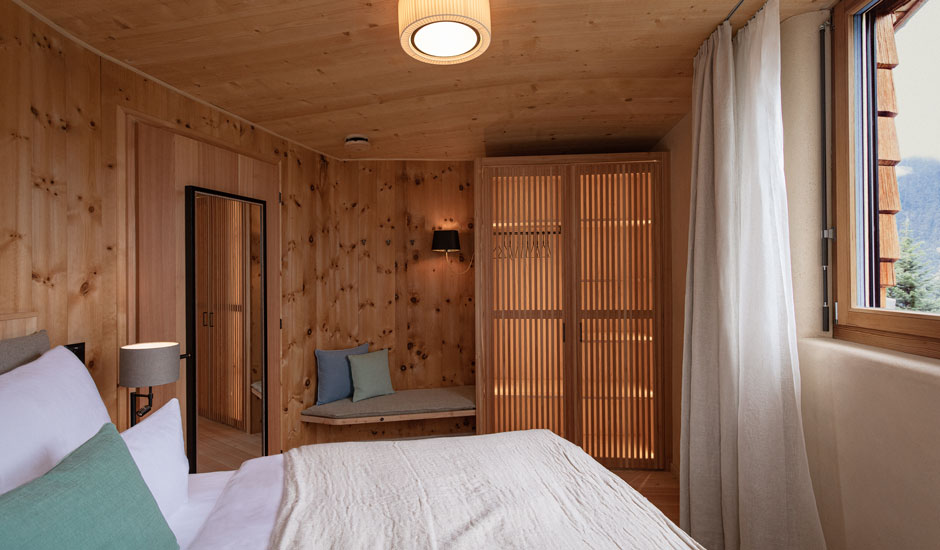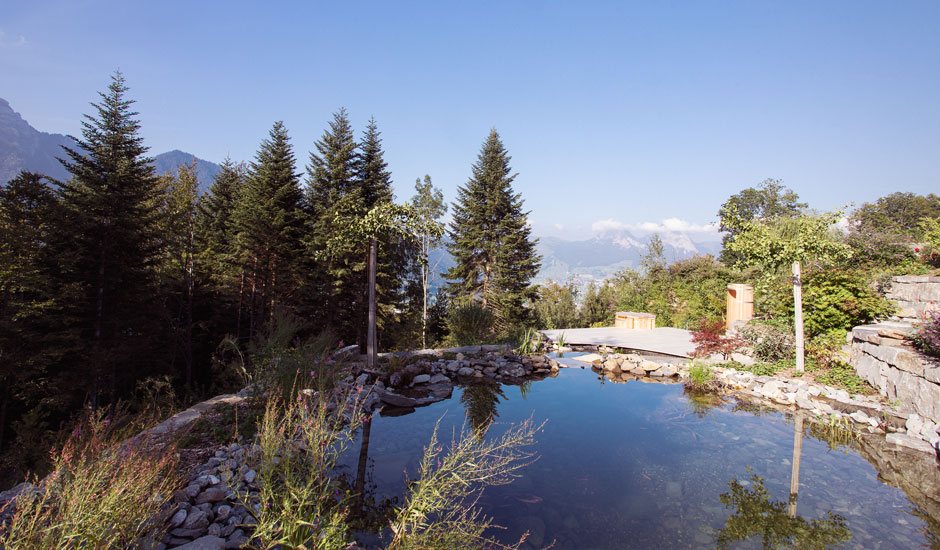 Details
| | |
| --- | --- |
| Region/Town | CH – Switzerland , Canton Uri, Seelisberg |
| Name | Haus Eins |
| Scenery | In a rural setting, high above Lake Lucerne |
| Number of guests | Max. 8 in three bedrooms and two full-size beds in the attic |
| Completed | 2019 |
| Design | Lukas Gwerder, Schwyz and Urs Kasper, Seelisberg (CH); Interior design: Urs Kasper and Martin Mattersberger, Matrei (A); Landscape design: Christoph Felix, Wil (CH) |
| Architecture | Modern |
| Accomodation | House |
| Criteria | 1-2 (house/apartment), 1-4 (house/apartment), 1-6 (house/apartment), 1-8 (house/apartment), Family, Garden, Hiking, Lake/river, Mountains, Sauna, Skiing, Spa, no car needed |