Nature, solitude, and the simple life! The Hermitage Sykaminea is set amidst an olive grove on the highest mountain of the Greek island of Lesbos – with sweeping views across the sea, all the way to the Turkish coast. The hermitage consists of two buildings: the living quarters are housed within a wooden structure, the shape of which was inspired by the island's traditional shacks, and there is a further cubic, stone bathhouse.
As the wooden house was built to suit the terraced terrain, its interior extends over three levels. The decor is simple and functional. Any technical installations are not hidden away but instead remain exposed, creating a workshop-like ambience. This corresponds directly to the concept of the house, which offers only the simplest of comforts: everyday life requires a little bit of work, after all. The living quarters have no running water, so fresh water must be brought in and used water brought back out. The bathhouse does provide running water, but for a hot shower you must first heat the water yourself. Electricity is generated by a set of solar panels, but the house is suitable for all seasons. It is positioned such that the wind can pass through the house in summer, while the shutters provide welcome shade. The house also features a wood-burning stove for the winter and the walls are well insulated to keep in the heat.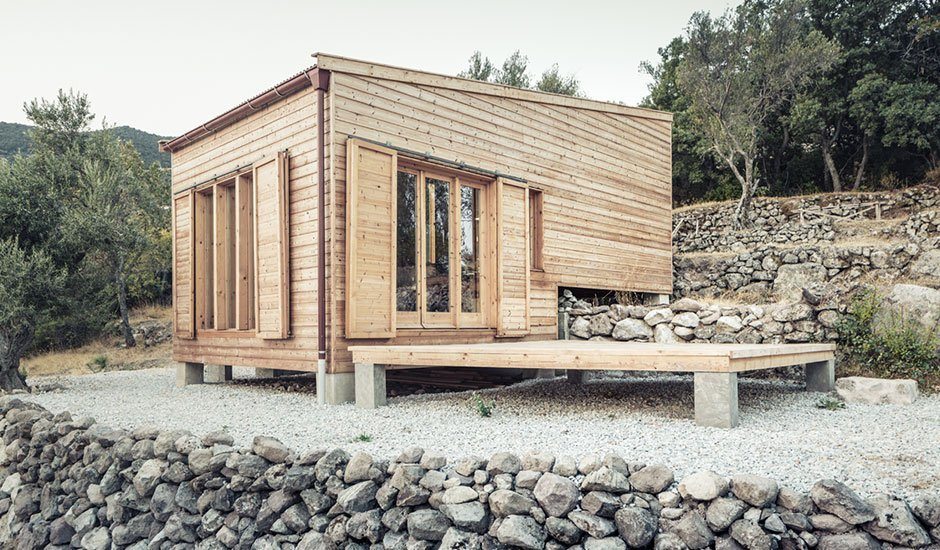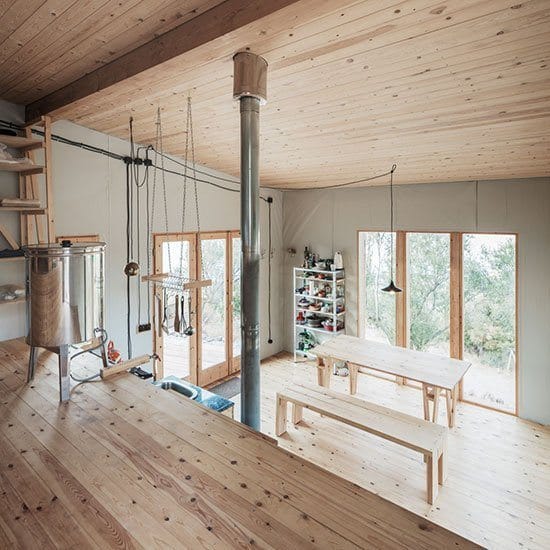 What to do
Hiking, thermal springs, and the olive harvest in November/December.
Why we like this house
Back to the basics! This house offers little in the way of modern comforts, but will enchant you with its spectacular views during the day and glittering, starry sky at night. Time spent here will sharpen your sense of the essentials in life.
This house is great for
Anyone who wants to get back to the simple life amidst nature.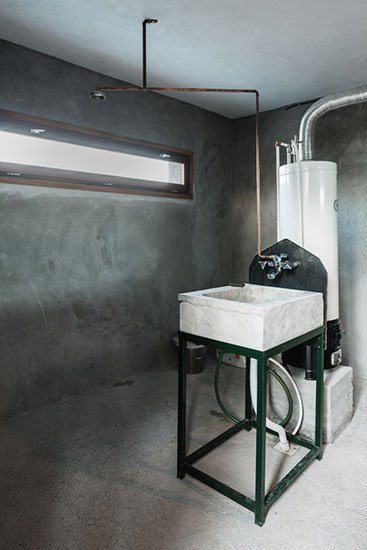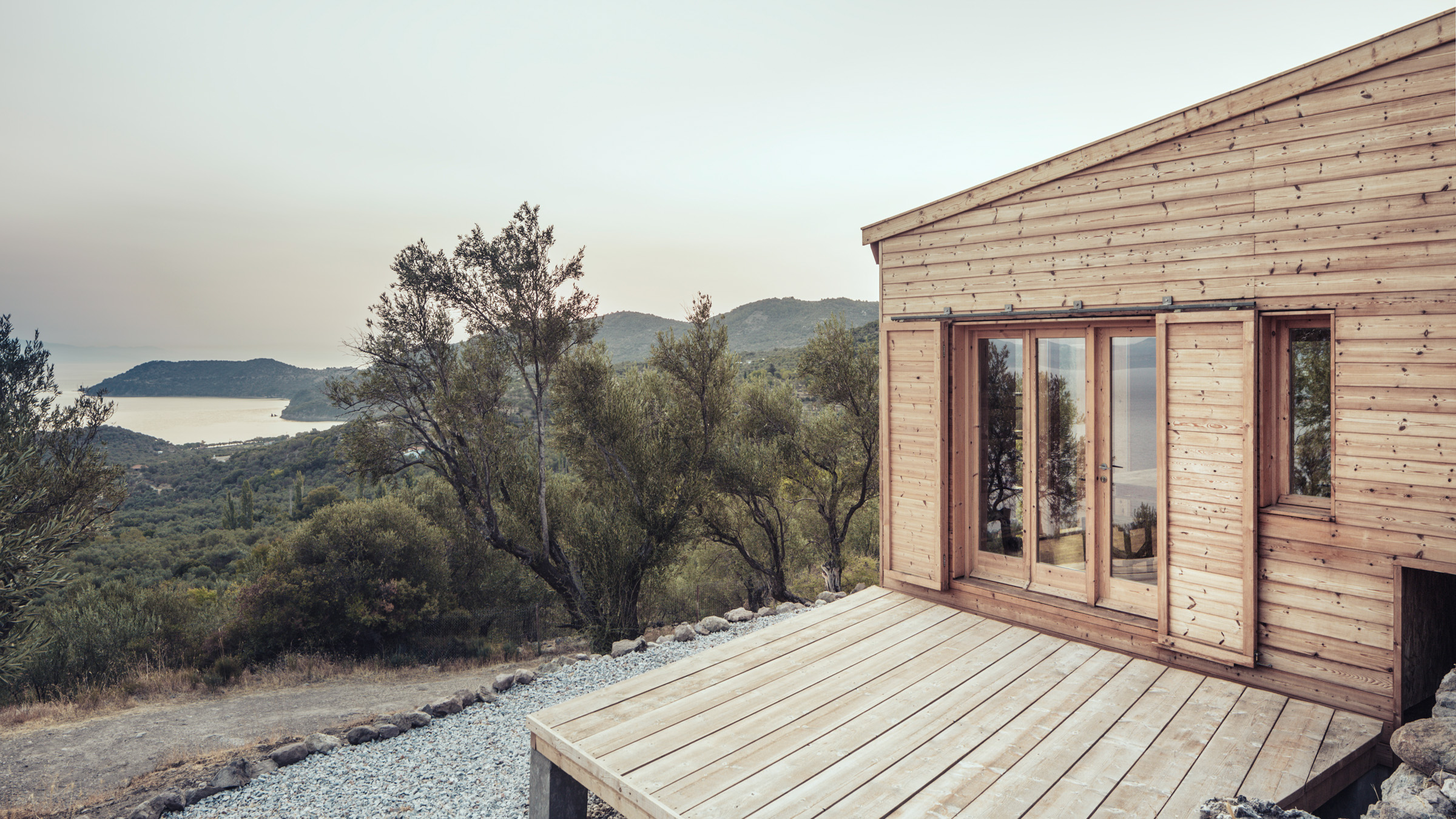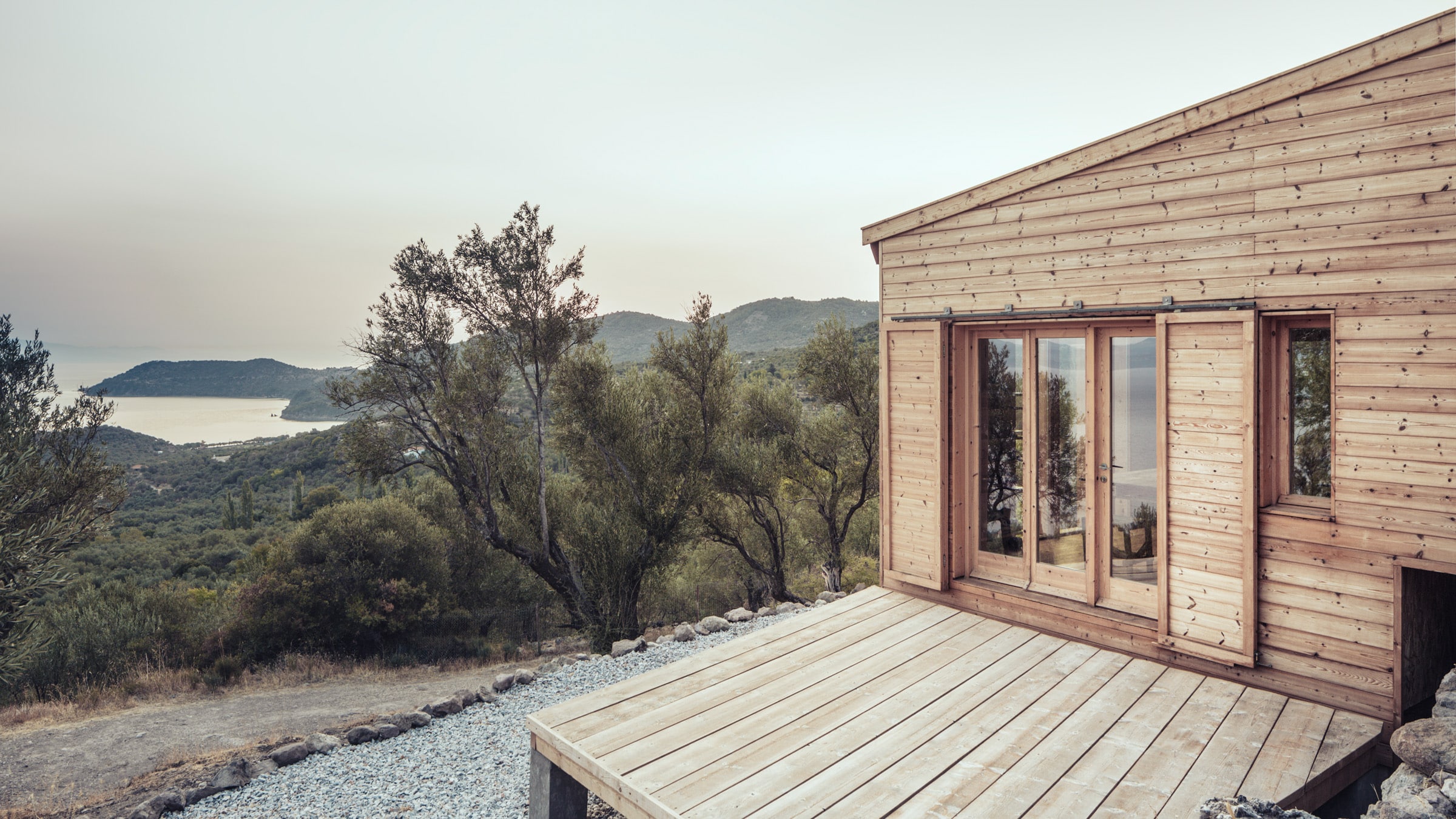 Details
| | |
| --- | --- |
| Region/Town | GR – Greece , Lesbos, Sykaminea |
| Name | Hermitage Sykaminea |
| Scenery | Amidst an olive grove on a slope of Mount Lepetymnos |
| Number of guests | max 2 |
| Completed | 2017 |
| Design | Andreas Sell, Michael Sell, Patroklos Kazazis |
| Published | Dezeen 1/2019, Der Standard 11/2018, Haus & Bauen Extra 2018 |
| Architecture | Modern |
| Accomodation | House |
| Criteria | 1-2 (house/apartment), Beach, Garden, Island, Mountains, Sea |