by Ulrich Stefan Knoll
"No matter how miserable the times, Caputh will always be paradise!" This saying, coined by Elisabeth Becker, mother of the current owner Jörg Becker, has percolated through the family who have held onto it like a mantra – particularly in the harsh times between 1945 and 1989 while this family's beloved and enchanting property right on the shores of the Templiner See near Potsdam remained out of bounds to them. Elisabeth Becker spent her happy childhood and youth here. As a young woman she chatted in the garden with an ever-changing stream of visitors, and even once rescued Albert Einstein when he got into difficulties on the lake – at least according to the Allgäuer Zeitung on the occasion of her 90th birthday. Fifty years after fleeing the Red Army, she left her son the estate. That in itself was a miracle as the house had, for a very long time, been thought to have been lost "behind the wall". So he named it after her: elisabeth am see ® .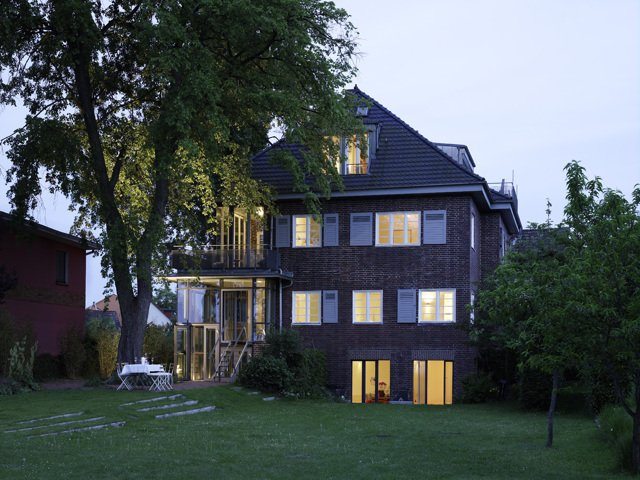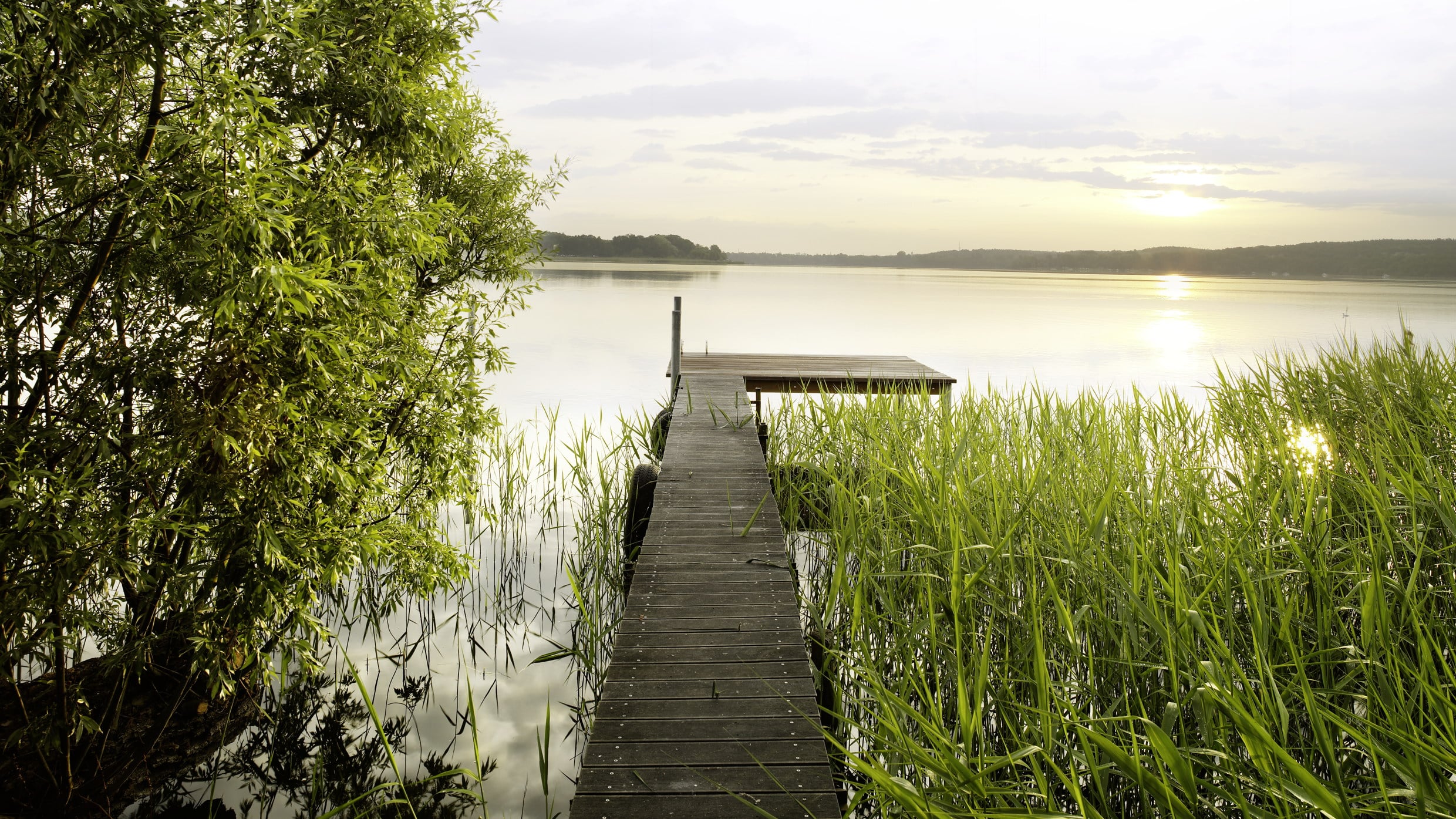 A perfect world lost in the flames of war
Since 1903 the house was used by the family as a summer residence and retreat from bustling Berlin. It was not just rich bankers and hoteliers who discovered the delightful spots around the Havel lakes 50 km south west of Berlin – the Schusters, a family of wealthy cloth merchants, came to love the area too. Wilhelm Schuster, Elisabeth's grandfather, had become acquainted with the place through a buyer of fine English cloth from London.
Just 30 years later, in 1930, instead of the original house, the existing two-storeyed brick building was erected, a very modern construction for the time. During World War II, elisabeth am see ® – like its predecessor during World War I, became a place of refuge, not only for the family, but also many friends from war-torn Berlin, as the family had always kept an open house. Family members who were caught up in the war effort themselves returned as often as they could to this "place of salvation" to recuperate and enjoy companionship. Sadly, they returned in ever diminishing numbers…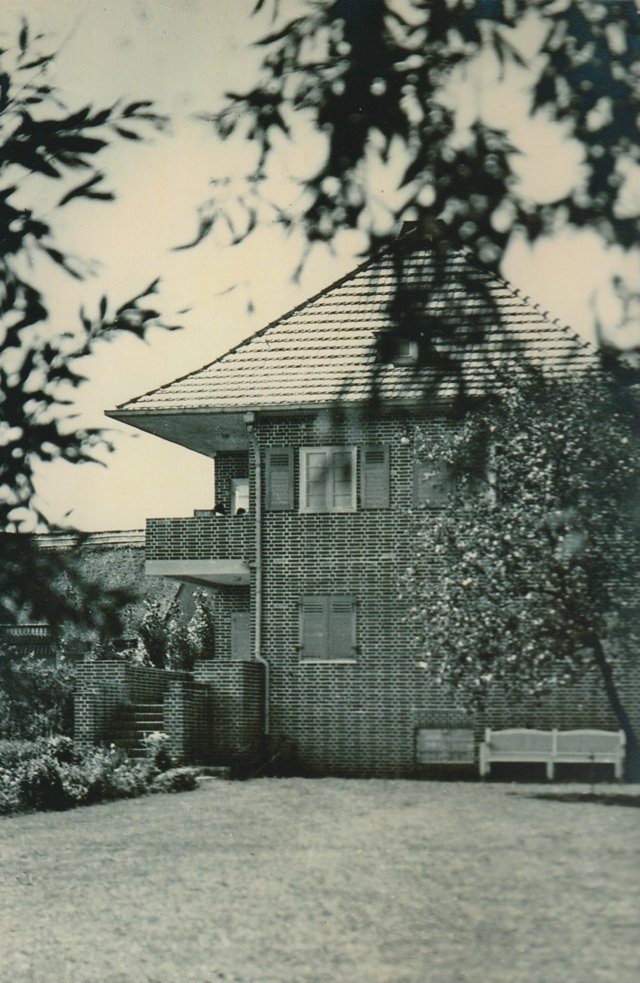 In 1944, finally, the story came to a temporary end: in fear of the Red Army, Elisabeth Becker decided to move to the West. Pregnant, and with her little daughter on her arm: adieu, perfect world! The property then came under forced administration by the German Democratic Republic for more than four decades and was occupied by four different sets of tenants. Seven sheds and "dachas" and four garages were built on the once idyllic lakeside estate.
Reunification of a country saw a family reunited with its happy heritage
In 1989, immediately after the reunification of Germany, 77-year-old Elisabeth Becker travelled straight to Caputh. And it did not take her very long at all to have the house transferred back into her name. Her greatest motivators were the happiest times of her life that she always associated with Caputh, right up to her death in 2004: memories of friends and family, sailing on the lake and the great sense of freedom which guests to the holiday apartment still appreciate the moment they set foot there today. In her honour her heir, architect Jörg Becker not only gave the house its current name, but in particular restored the entire property to its original splendour. Everything was lovingly refurbished in a manner befitting the distinguished character of this place: in 1995 work began to redesign the garden, the jetties were renovated and the house has been gradually and painstakingly modernised.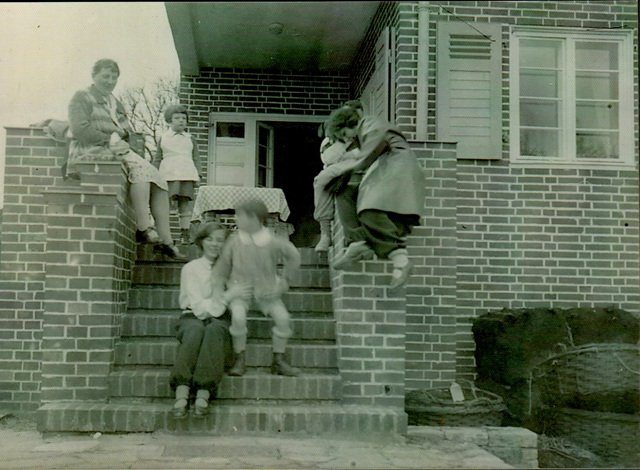 When, in 2008, plans for the renovation of the mezzanine floor with access to the lake were pending, Jörg Becker and his partner Eva Loschky, a prominent voice expert and author, were adamant that something very special would need to be created in this enchanted place. A stay in the Fuchun Resort in Hangzhou had fired their imaginations and contributed to the decision they finally agreed on: "We have our very own enchanted place on the lakeside which has its own vibrantly restorative and reinvigorating effect. Let's make it into an exclusive and elegant holiday apartment. We can then either use it for ourselves or to welcome many different guests – people who are able to appreciate it!"
No sooner dreamed up than done!
And so, after 14 months of rebuilding work, the two hosts began, in 2009, to welcome guests into a spacious, light-drenched apartment with a view of the lake and direct access to the water and a spa-lounge in the basement. The 180m2 apartment designed to accommodate four people, in addition to two bedrooms with en-suite bathrooms, a big living room and a kitchen, also has a guest's cloakroom and a separate study. What might seem luxurious but not unusual at first glance has been enhanced by the owners into a unique experience.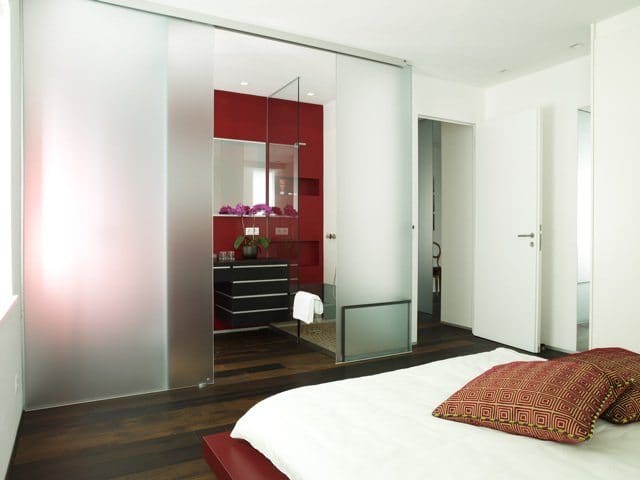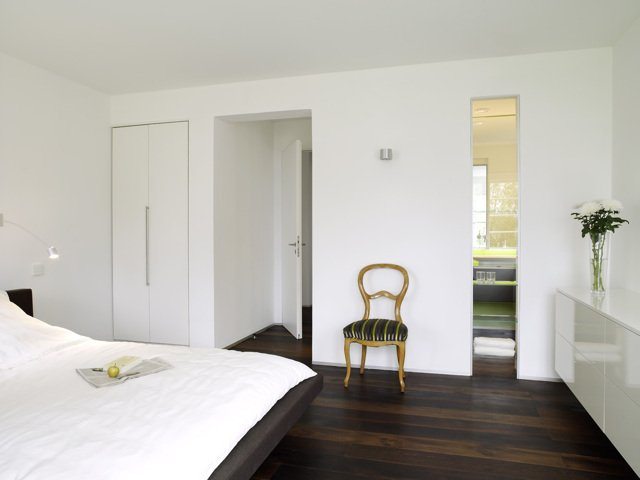 Jörg Becker has devoted meticulous attention to the subject of lighting, as it is one of his specialisms. With sensitive but effective work on both exterior and interior design, he has succeeded in creating an apartment flooded with light, extending the day's changing moods into the rooms and maximising natural daylight while opening up many different angles onto the outside world. The mezzanine floor, for instance, has had a glass cube added to it, opening up the garden and giving direct access both to it and the spa-lounge below. This means that areas of the apartment once in shadow can now also be flooded with light. Even in the other areas of the apartment, generous use has been made of glass in both doors and walls. What were once small rooms have been turned into large, elegant units, creating a bright and very airy ambience. Even in areas that are artificially lit, this inspired architect has plenty of ideas for pampering his guests. Using computer-controlled systems, lighting effects can be created in any of the rooms, and can be set individually according to mood.
To make the most of both natural and artificial lighting effects, the living areas have been kept in neutral colours, incidentally a prerequisite for another of the special design features of this house: the integration of artworks. The owners, both passionate art lovers, regularly invite artists to exhibit on the premises. Changing works of photography, paintings, drawings and sculptural pieces enhance the apartment and in some cases also the garden – and are changed every six months. For this reason, the furnishings, walls and other interior fixtures are quite deliberately kept white with contrasts being created only by the browns of the flooring. The focus of attention is intended to be the various works of art, providing visual and intellectual stimulus.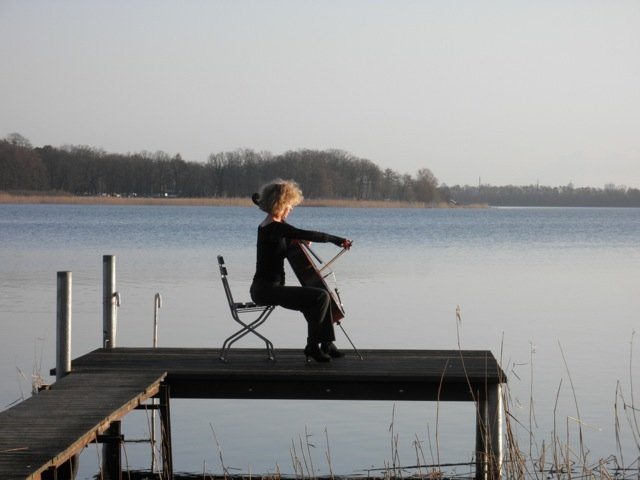 As early as in 2008/09, Jörg Becker was installing state-of-the-art technical systems in the building. The apartment, which has been renovated primarily using environmentally friendly materials, is now suitable for allergy sufferers, has floor and wall heating with gas condensing technology, the ventilation system works with 90 % waste heat recovery and an additional ground source heat pump through which fresh air is pre-warmed in winter and cooled in summer. And for a deep and restful sleep, all power systems can be shut down.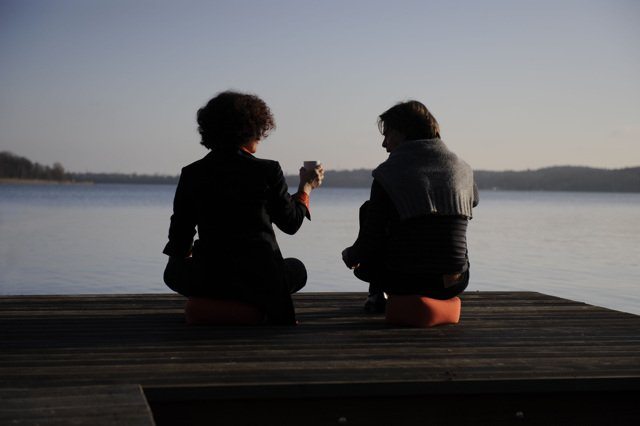 Last, but not least: there is a jetty with a lake platform available for guests' exclusive use, a wonderful place for chilling out at any time of year. A refreshing bathe is just a step away. In the colder winters, it is possible to set out on ice skates from here. A double kayak waits on the premises for guests to use, standup-paddling and sailing can be arranged by the owners upon request.
Idyllic too is the garden pavilion, built in 1915 and fully renovated in 2006 which guests are welcome to use, by agreement with the owners. It too is right by the waterside and, since its renovation, boasts big glazed doors. Fitted with underfloor heating and its own toilet, it is the perfect sanctuary any season of the year. All this, coupled with the wonderful attentiveness of the hosts who live on the premises, combines to create a feel-good location which, almost inevitably, was awarded five stars – the first holiday apartment in Potsdam and surrounding area to receive that honour – in its very first year. The fact that the German tourist association repeated the award in 2014 and 2017 speaks for itself. And so we extend a very warm welcome to our once-lost paradise by the Templiner See!
---
by Ulrich Stefan Knoll, January 2018
The house