Inis Meáin, the middle and most isolated of the Irish Aran Islands, is home to 160 people – fishermen, poets and creative loners. Visitors here will be rewarded with peace and wide-open panoramic views. Ruairí de Blacam and his partner Marie-Thérèse have established an unusual form of B&B on Inis Meáin: the hotel and restaurant are designed as a continuation of the landscape, shaped to resemble a small ship anchored on the shore. There is nothing superfluous in the rooms, but everything here is totally exclusive – such as the view from the 10 m panoramic window in each of the five suites. In the kitchen they are renowned for their experimentation with natural products found on the doorstep: fish and seafood, berries, vegetables, lamb and chicken are on the menu daily. A particular highlight is the shellfish caught by local fishermen in traditional open boats off the coast of the island.
A retrospective of de Blacam and Meagher's work was exhibited in the Irish Pavillon at the 2010 Venice Biennale.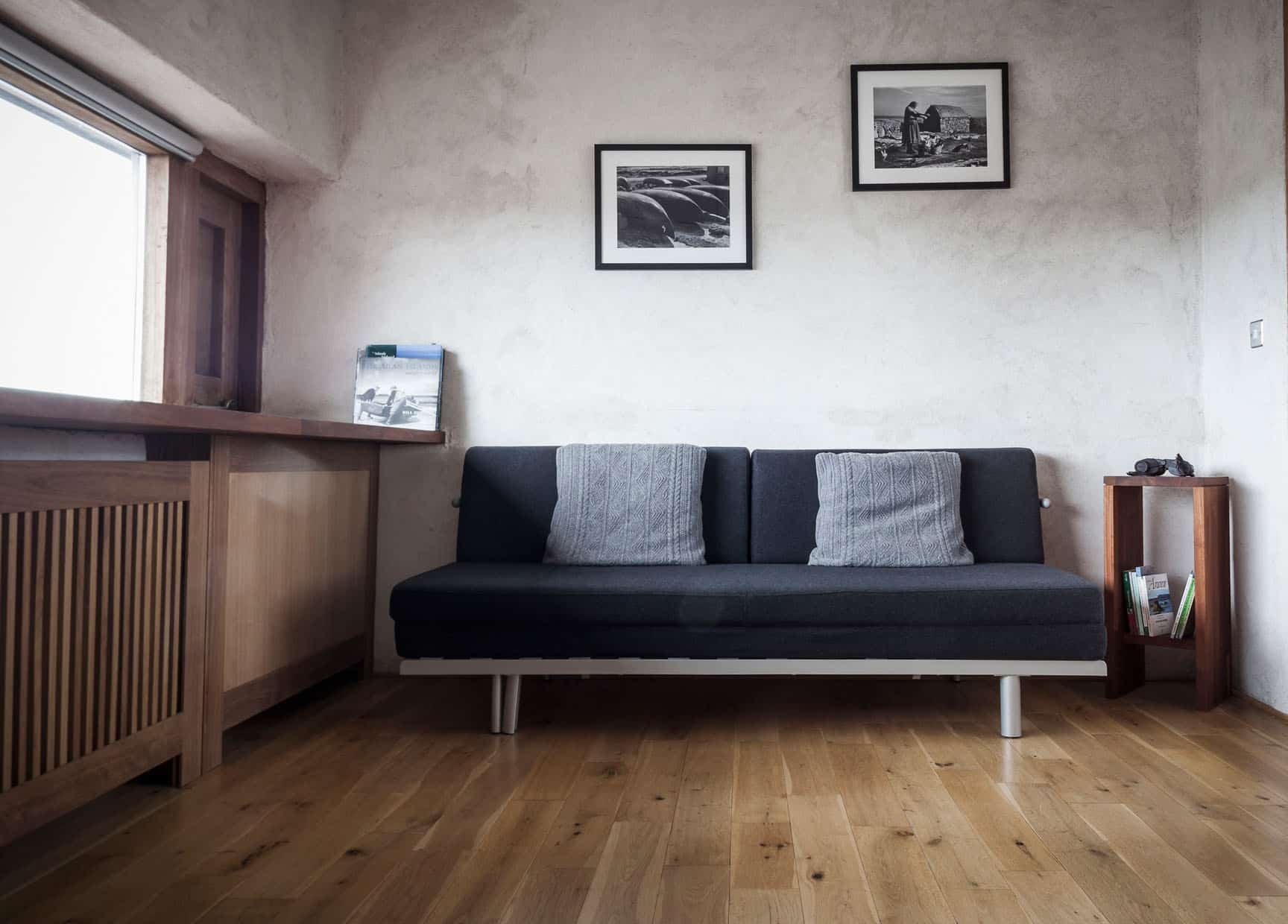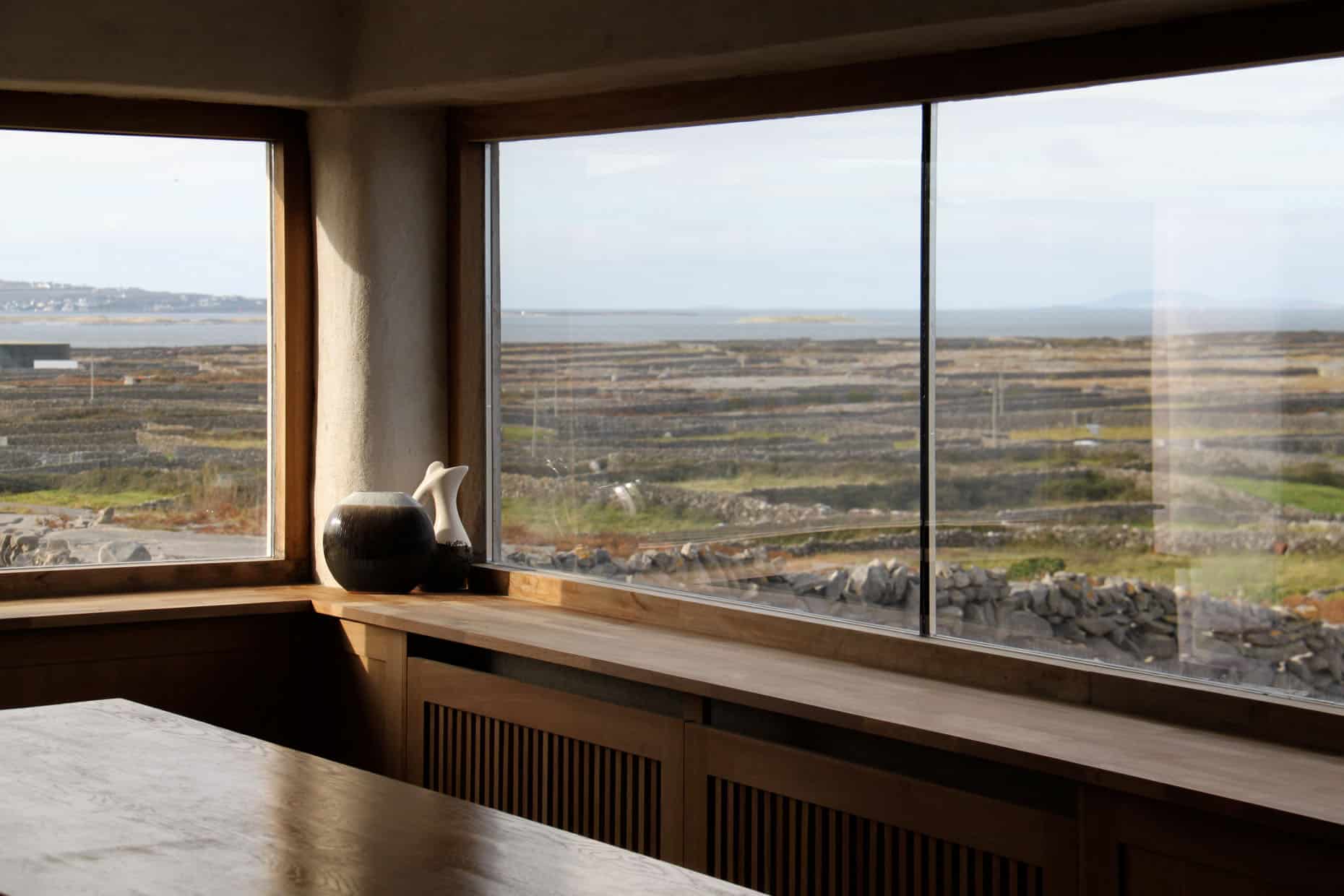 What to do
As the island spans just 5km by 3km, you can easily explore it by foot or by bike. The island features many interesting historical and cultural sites, and an inspiring natural terrain, including beaches, cliffs, and limestone karst which hosts rare flora and fauna. There are also stunning coastal hikes from two to eight hours in length. You can go shopping at the world-renowned Inis Meáin Knitting Company factory store or socialise in the traditional island pub.
Why we like this house
A wonderful combination of architecture, nature and culinary experiences.
This house is great for
This house is a haven for food lovers and outdoor types looking for a "get away from it all" experience in a unique landscape.
Owner
Marie-Thérèse and Ruairí de Blacam are your hosts, chef, gardener and interior designers at Inis Meáin Restaurant & Suites, which they opened 2008 on Ruairí's home island of Inis Meáin. They did so with the aim of enabling their guests to have the optimum island experience in terms of exploration, inspiration and comfort.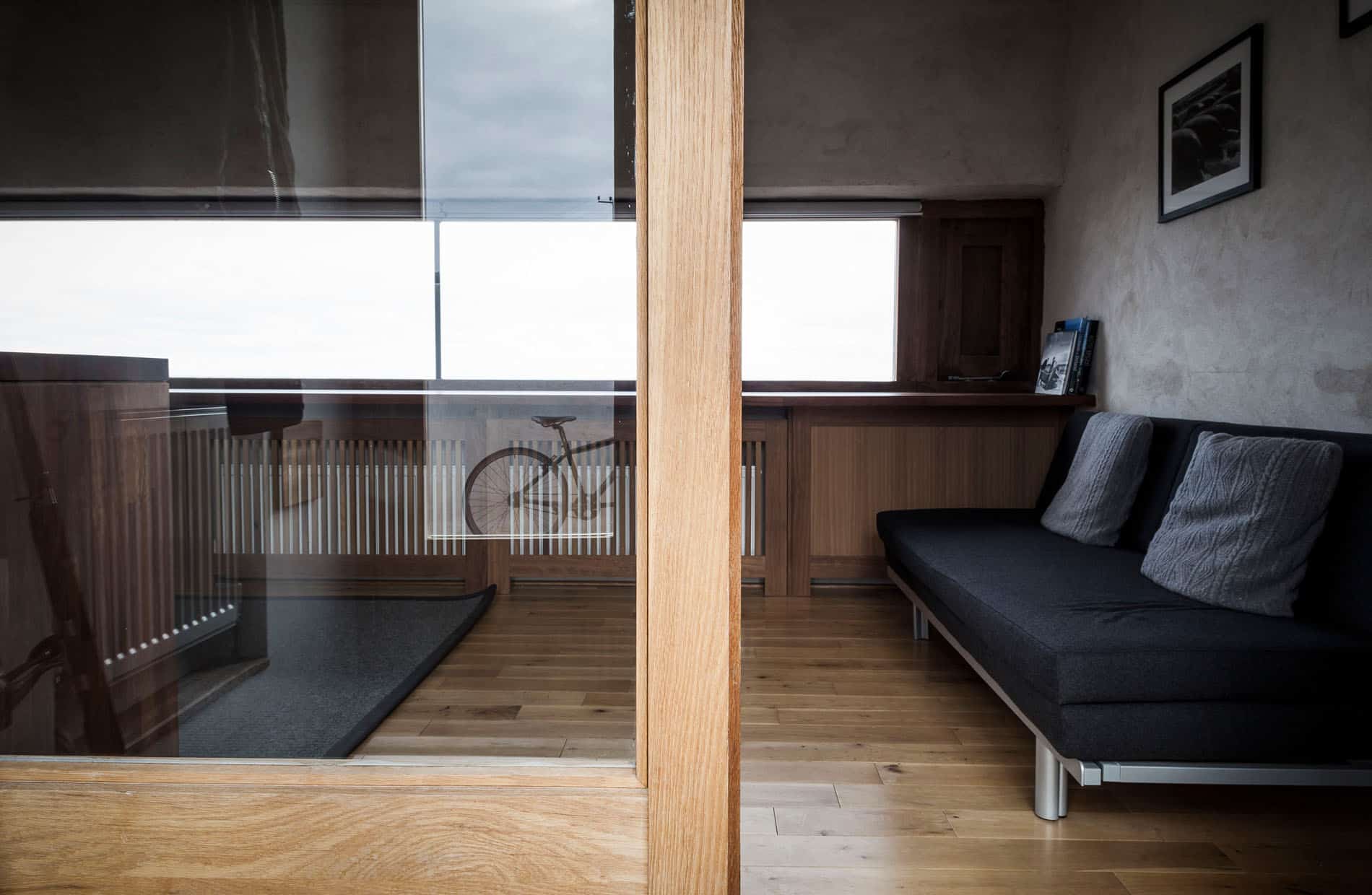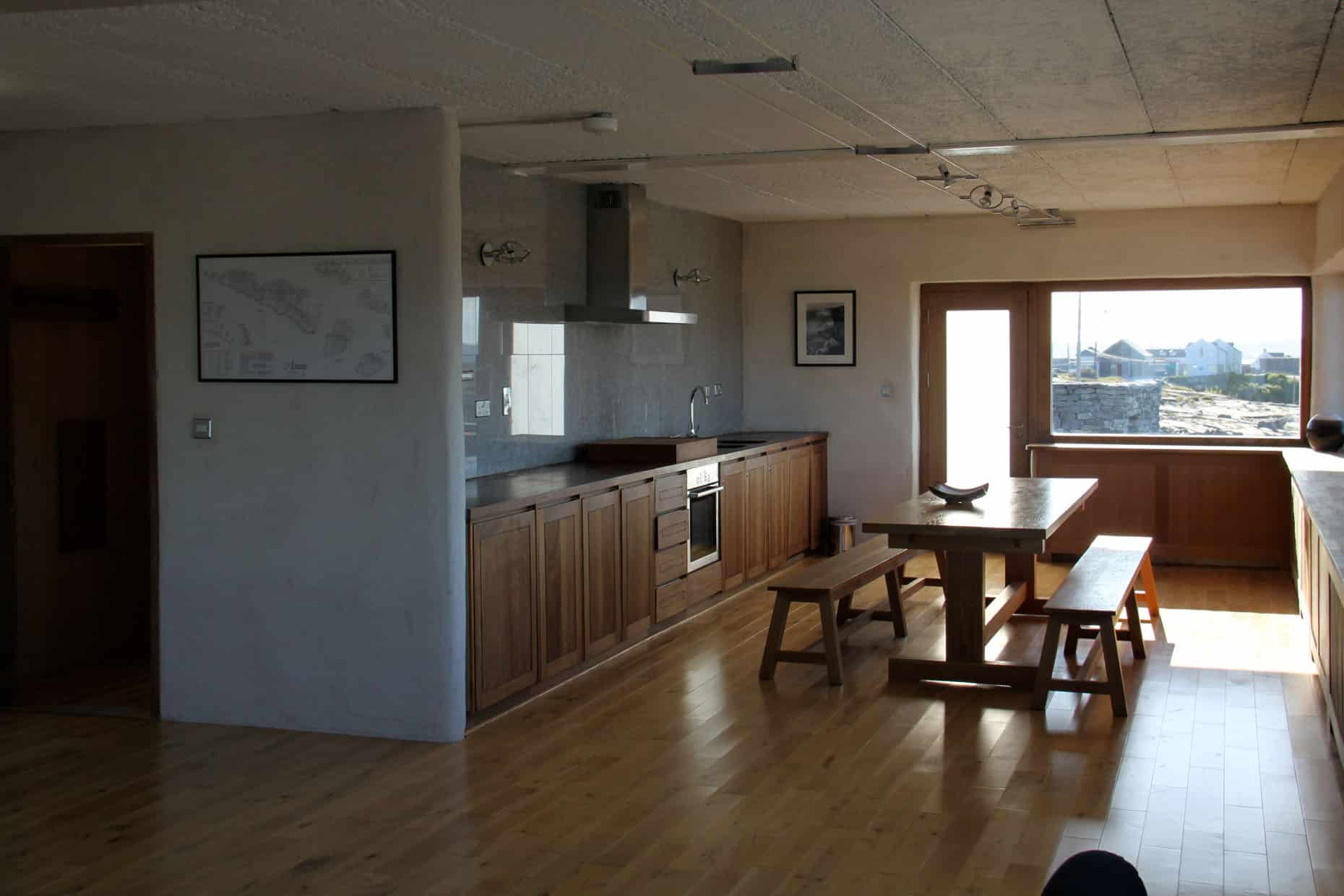 Details
| | |
| --- | --- |
| Region/Town | IE – Ireland, Aran Islands, Galway Bay |
| Name | Inis Meáin |
| Scenery | in the middle of a small island in the Galway Bay in the Atlantic Ocean |
| Number of guests | 5 suites for 2 people each |
| Completed | 2008 |
| Design | Shane de Blacam, de Blacam and Meagher, Dublin |
| Published | GEO Saison (February 2022), many |
| Awards | Zurich LAMA Architecture Awards finalist for Best Commercial Building in Ireland 2010 |
| Architecture | Modern |
| Accomodation | Apartment, Hotel |
| Criteria | Rooms for 1-2 (hotel), Hiking, Island, Restaurant, Sea |
Request/Booking