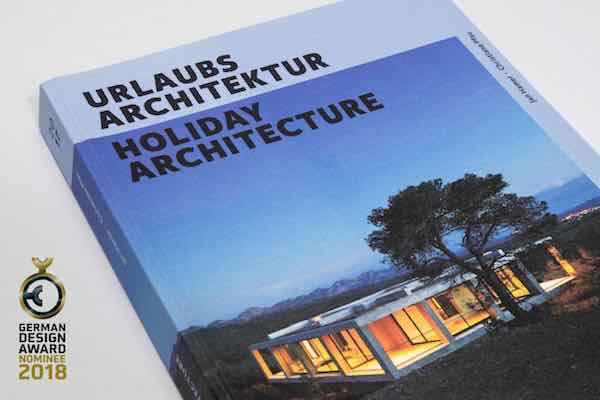 It's time to celebrate! Our book, HOLIDAYARCHITECTURE Selection 2017 has been awarded the German Design Award 2018. We are very excited and proud to announce this prize in the category Excellent Communications Design!
The international jury, comprised of designers in the fields of business, education and science, as well as industrial design, had to choose between 5,000 submissions this year. The German Design Award is presented by the German Design Council in its nationally representative capacity for design. Established by the Bundestag in 1953, the foundation supports the German economy by promoting consistently outstanding brand value through design.
The book is still currently available and has been reprinted in its second edition. You can order it through established book retailers or at our online HOLIDAYARCHITECTURE bookshop at Tictail.
Graphic Design: Kathrin Schmuck, Bucharchitektur Foto: Julian Martitz