By Britta Krämer
A painter grandmother. Studio life. A crazy childhood in a free-thinking family of artists. Mozart's Eine Kleine Nachtmusik played with four hands. That was then. Now, two Croatian sisters purchase old houses in two sleepy island villages, renovate and fit them out. They act on gut instinct, listening deep into the rooms – as if to the vibrations of an aesthetic tuning fork. The result are true holiday oases, quiet counterparts to urban lifestyle. Its contents have been gently reinterpreted and placed in the context of contemplative island life. The houses live out their harmonious existence somewhere in the void between past and present. The things of the past are carefully cherished, but it is a contemporary outlook that sets the tone.
In the middle of the wide blue Adriatic, on the outer edges of Kvarner Bay, between Pula, Rijeka and Zadar, lies the island of Lošinj. Here, nestling picturesquely between the crystal-clear waters of three wonderful bays, slumbers the smallest town on the island – Sveti Jakov. A church tower, olive groves and the sea. In the cosy gardens of the sparsely occupied houses, surrounded by their high dry stone walls, fig, almond and citrus trees bask in the sun as they sway in the light breeze. Only when the winds come, the Bora and the Sirocco, everything changes, but we will talk about that later.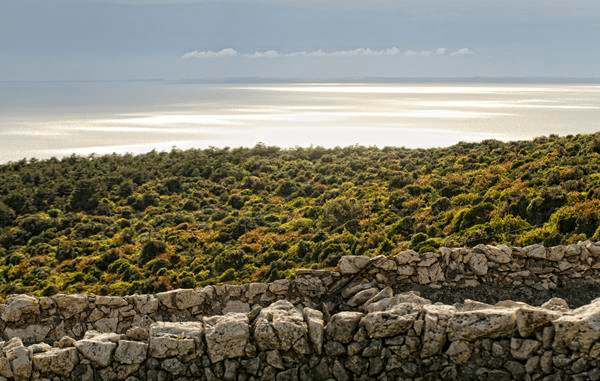 Separated only by a narrow strait, Lošinj nestles against Cres, the largest island in the Adriatic. Nature is full of contrasts here. Lonely pebble beaches, craggy cliffs and an inhospitable, archaic landscape that is nevertheless home to an impressively diverse flora and fauna. The tiny village of Vidovići offers a truly breath-taking view over the archipelago from its elevated position above the sea. Listening to elderly inhabitants'stories on the old threshing floor and observing village life, you notice that time plays conjuring tricks here forgotten elsewhere: it extends and elapses imperceptibly – to give reminiscence, the present moment and the muse the full attention they deserve.
Since World War II, Sveti Jakov and Vidovići have fallen silent. Many Croatians have emigrated, but a little polyglot community of residents from various countries has settled here. The sheep are still there, the gnarled old olive trees – and the histories of the crooked alleyways and old stone-built houses that have already seen so much: a couple of newlyweds building their home out of an old stable, a house that became a chapel as there was no church in the village. Some people, born here, have moved away to seek their fortune in America or Italy. Other people, to be precise sisters, to be precise twin sisters – living all around the globe and separated geographically for many years – have put down roots on this little Croatian island, amidst the sheep and the gnarled olive trees, have discovered remembrance and realised their shared dream of creating a house together for the whole family.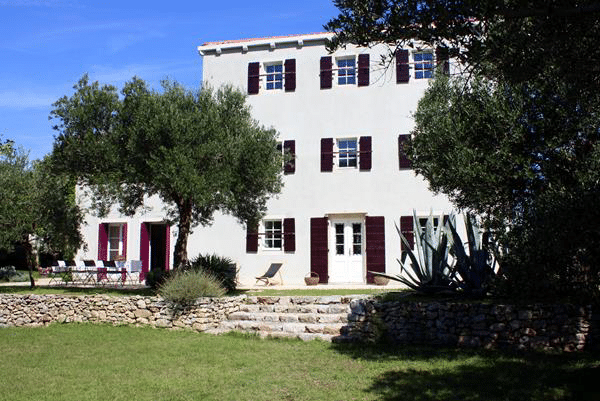 It all started with the big old stone house No. 59 in Sveti Jakov. In the year 2000 sisters Nataša Marcelja and Ingrid Stankovic purchased the 100-year-old, derelict building and carefully renovated it until the original features of the structure were once more brought to light. They used almost exclusively materials from its island, combined with a fine sense for balanced design and a good dose of courage with the use of modern materials: glass, steel and fair-faced concrete. The result is a spectacular symbiosis of contrasts in terms of both, architecture and content: old and new, inside and outside, rural and urban, strictly linear and poetically decorative. All in measured doses and fitting harmoniously together thanks to twin-sisterly style empathy.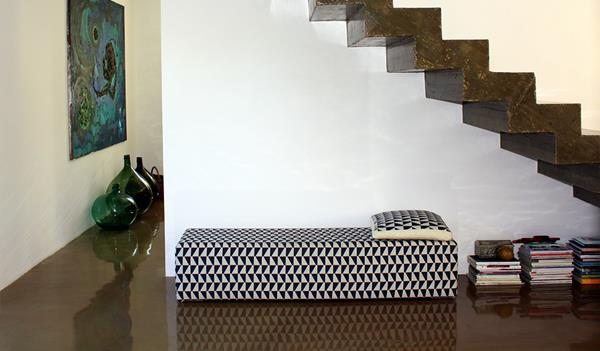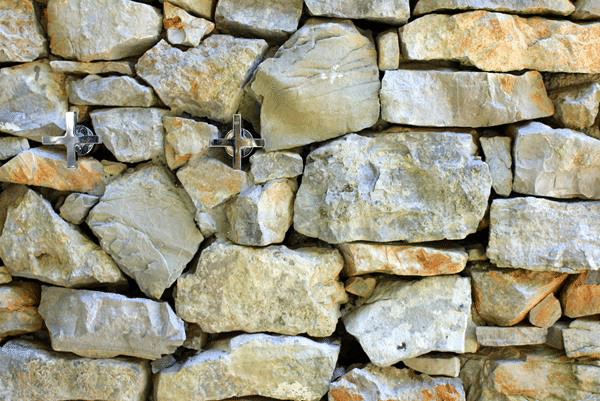 Then they discovered the mountain village of Vidovići with its intricate architecture. House No. 9 is around two hundred years old. It is one of the oldest buildings in the centre of the village. From the terrace you can see the sea. House No. 5 consists of a traditional three-storey stone-built house with two small adjoining buildings, and stands in a cosy garden which feels like a gigantic open-air living room. The sensual aspect of this place beguiles visitors from the moment they step into it. The presence of the deep blue tones of sky and sea is all-pervasive and omnipresent. The dazzling sunlight is almost unbearable at times; you retreat into the house to be able to see again. And then it happens, all of a sudden, in the stillness: "You are lingering in the moment, enjoying every facet of it, kissed by the muse, and an inner peace, hitherto unknown, sets in. Your needs are reduced to the essential. You breathe consciously and somehow become more humble, just by doing so".
Extract from the interview with Ingrid and Nataša:
Twin sisters purchase old houses, renovate them and fit them out. Both have a fine sense of design. Do they differ in their approaches to a project?
"Yes, our concepts and approaches to a problem often differ. We are identical and therefore incompatible, if you see what I mean (laughs). But we spend a great deal of time talking about these differences (usually on the telephone between Croatia and Austria, to the great delight of the telephone companies). Generally what ultimately emerges is a unanimous solution reached through highly detailed discussion. And it is of course good to have an alter ego who isn't a mere echo of your own thoughts but processes them and can express open and clear criticisms whenever needed."
A good friend of yours, Nedjelko Lufcic, encapsulated your achievements wonderfully in words: "With their savoir faire, the sisters, who talk on the phone 16 times a day when the sirocco blows and nine times a day when the bora blows (winds do affect the mood!), have brought their Boutique Homes almost to perfection." Bora and Sirocco. The cold polar wind and the hot desert wind. Do these two winds symbolise different aspects of your creative process?
"Oh Yes! Do you know that in medieval Dubrovnik the punishment for offenders was much less severe if the offence was committed during the sirocco period? They knew things that we have forgotten in our modern world… What Nedjelko means to say (and does say so charmingly) is that this is a laborious process and that, no matter how much we love what we do, difficulties do often present themselves. It is nice to dream and scheme, but things get tough when the contractors come in and the wrecking ball starts rolling. Each of our projects involved hundreds of difficult technical and administrative problems.
At the same time, it is a labour of love. We are running this project not to make a living, but because we love it. And all our houses were refurbished not with a view to putting them on the market, but with the vision of us and our families spending our time there. The idea of renting the houses came only much later, as we realised there might be people who share our feelings for the place, and who might wish to stay there for a while."
The texts on your home page talk about the past times of the houses and the families that lived in them a long time ago. Your houses have a new life now, but their story is preserved in every room. This is very special. Does the former existence of the houses influence you during the renovation and furnishing process?
"It does indeed. We see it as a source of inspiration. Despite unhappy circumstances (world wars, poverty, changing rulers), past generations were clever, and had an impeccable sense of design. There is much to learn from them. And yet, the idea is not to copy and paste, but to move forward. So we take the past as our inspiration, and combine it with the modern. We like the results.
We have noticed that our project also influences other people's behaviour both in Vidovići and Sveti Jakov. When we first came to Vidovi?i, the village was quite dormant. It looked almost deserted (except for a local tavern). After we had started renovating, quite a few neighbours (including the natives currently living elsewhere) suddenly felt the need to fix their collapsing roofs, tidy up their gardens, even refurbish old houses that had stood untouched for decades. Something similar is going on in Sveti Jakov. It is interesting and quite rewarding to watch this process.
It is a separate aim of ours to bring these little villages back to life. Not so long ago (between the world wars), both Sveti Jakov and Vidovići were well populated places, full of life (Sveti Jakov even had a school), with hard-working inhabitants making their living mostly by farming. Now, they are almost unpopulated, except in the summer season. This is sad. We think this can and should change. De-urbanisation is a global phenomenon, and re-populating existing deserted settlements is a logical way to go."
Jakov no. 59 in your words?
"An elegant homage to life as it used to be a hundred years ago. The cradle of the Homes Sisters' project. This is where we "learnt the ropes"."
Vidovići 5 and 9; is Vidovići 11 the next project?
"Vidovići 11 has been roughly renovated and then placed on hold for a while. We need some rest, and need to recharge our batteries. In the meantime, we have introduced our "Small Spaces" concept, which we are very enthusiastic about. "Small Spaces" offers accommodation to singles or couples with joint use of the kitchen, the open terrace and some other facilities. We also own a couple of old stone barns. We would like to repurpose them, probably using them for something connected with art. We are planning to organise various cultural events in Vidovi?i, the village can provide a fantastic setting for all this. We hope this will help breathe some new life into this ancient village. And we hope people will come and enjoy themselves."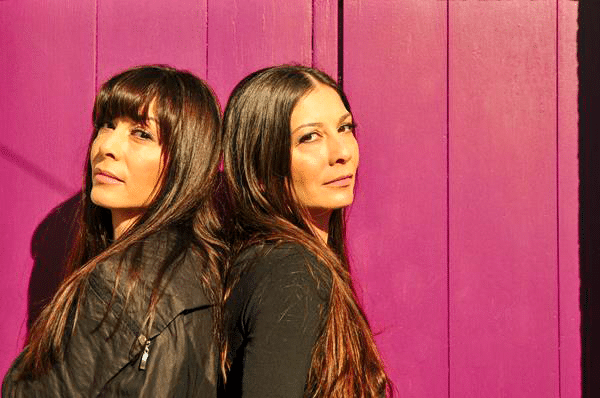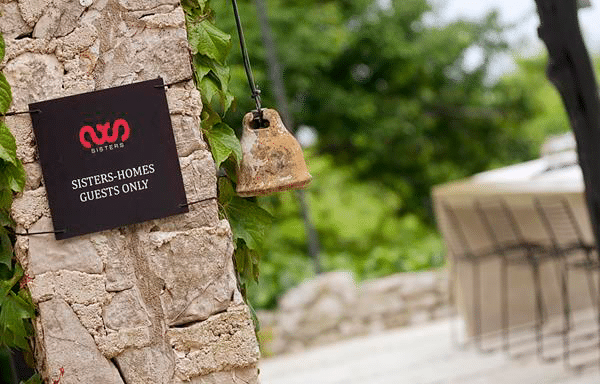 ---
Text: Britta Krämer, June 2017
Credits © Branko Metzger © Katja Kremenic © Peter Kürschner © Petra Abramović © www.sisters-homes.com
The presented houses