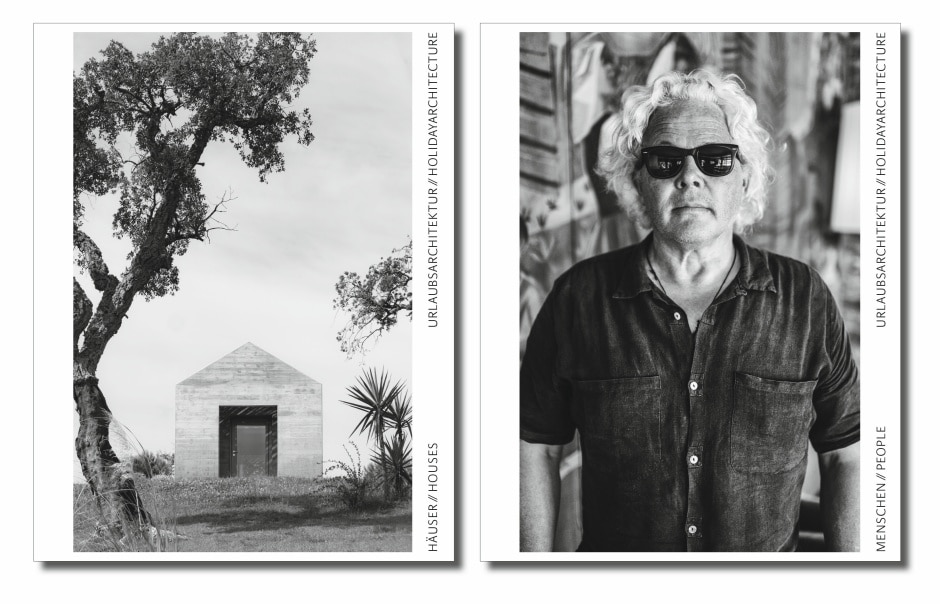 Available now: Our new book HOLIDAYARCHITECTURE Houses and People. In a new design and for the first time with a magazine as supplement! The book and magazine come in a high-quality hardcover with a linen binding.
This new publication combines recommendations for holiday houses that have made a lasting impression on us thanks to their unique architecture and tourism concepts. The 252-page volume presents 28 new holiday destinations throughout Europe, which are not only worth visiting for their architecture. From a Tyrolean tower house fit for James Bond, to a homage to traditional building culture in the Alentejo by Manuel Aires Mateus, to an energy self-sufficient solar home in the Chiemgau.
In issue #1 of the 64-page magazine supplement, the visionaries behind the projects are showcased for the first time; meet a Croatian "house whisperer" or learn about the "swarm intelligence" of a housing cooperative on the river Müritz.
In the magazine, our editorial team focuses on the people behind our partner houses, and lets hosts, architects, designers and creative minds have their say – with a clear vision and extraordinary ideas. What drives them? Why do they do what they do? And how do they do it?
"Houses and People" is the 9th edition in the series Edition URLAUBSARCHITEKTUR. The publication is available in selected bookshops and in our online shop.