By Ulrich Stefan Knoll
Bildstein in Vorarlberg, Austria. This location with its view of Lake Constance and the Alpine Rhine estuary will evoke breath-taking images in your mind even whilst planning your holiday there. When I arrive, it isn't just the late evening views of the distant lights on the lake's opposite shore that widen my horizons. Before making any other impression, it is the magical silence of the small village surrounding the Basilica of the Visitation of Our Mary that strikes me immediately. If silence could be described as a "sound", to me it is sublime, peaceful, and it grounds me almost involuntarily.
Just getting out of the car, I think I can hear single raindrops falling. A cat flits by almost imperceptibly. Then silence again. Everyday cares and stress melt away. For years, we had driven past this spot, had stopped in roadhouses here on the way to the South of France, heading right on by with Lake Constance in sight. And even though France is and will always be worth a trip, I ask myself in disbelief why we had never turned left at Bregenz once in a while. Ten minutes later and we would have been here already. Arrived.
While I'm still contemplating the ensemble of heritage listed timber houses around the basilica, the bells start to ring their "Salve Regina". In the city, one might perhaps overhear these bells as an unobtrusive sequence of random tones. Here, on the other hand, your senses are sharpened. And so, in the following days, the five opening tones of "Salve Maria" will not only determine the daily rhythm of this 800-strong community above the Rhine Valley, but ours also.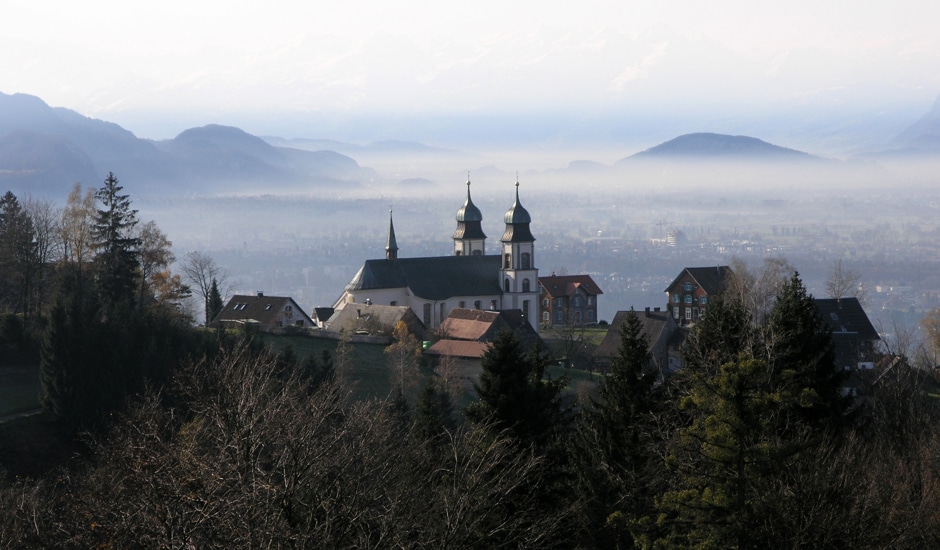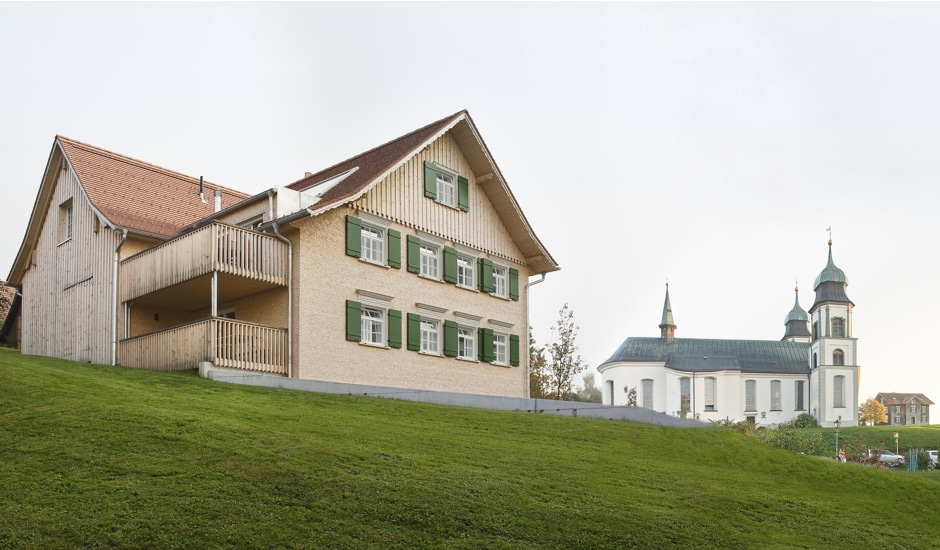 Before I even enter the house, I know that I have arrived in a special place. The reason why today's basilica, built on the foundations of a previous chapel, has perched on a plateau above the Rhine valley since 1662 reveals itself almost immediately. The impressive structure is visible from afar from the plains below. And the sight awakens an intense desire to ascend to it as you cross these plains – still in the earthly realm, so to speak.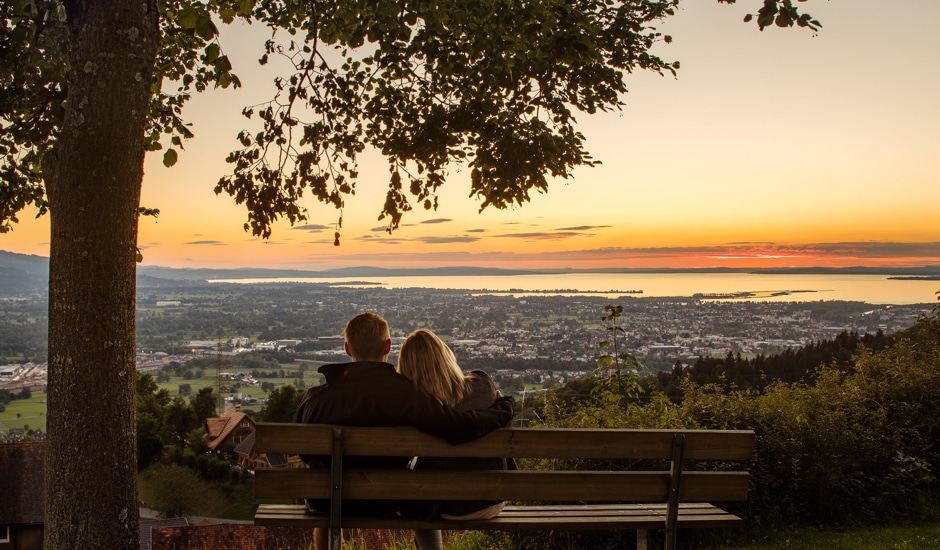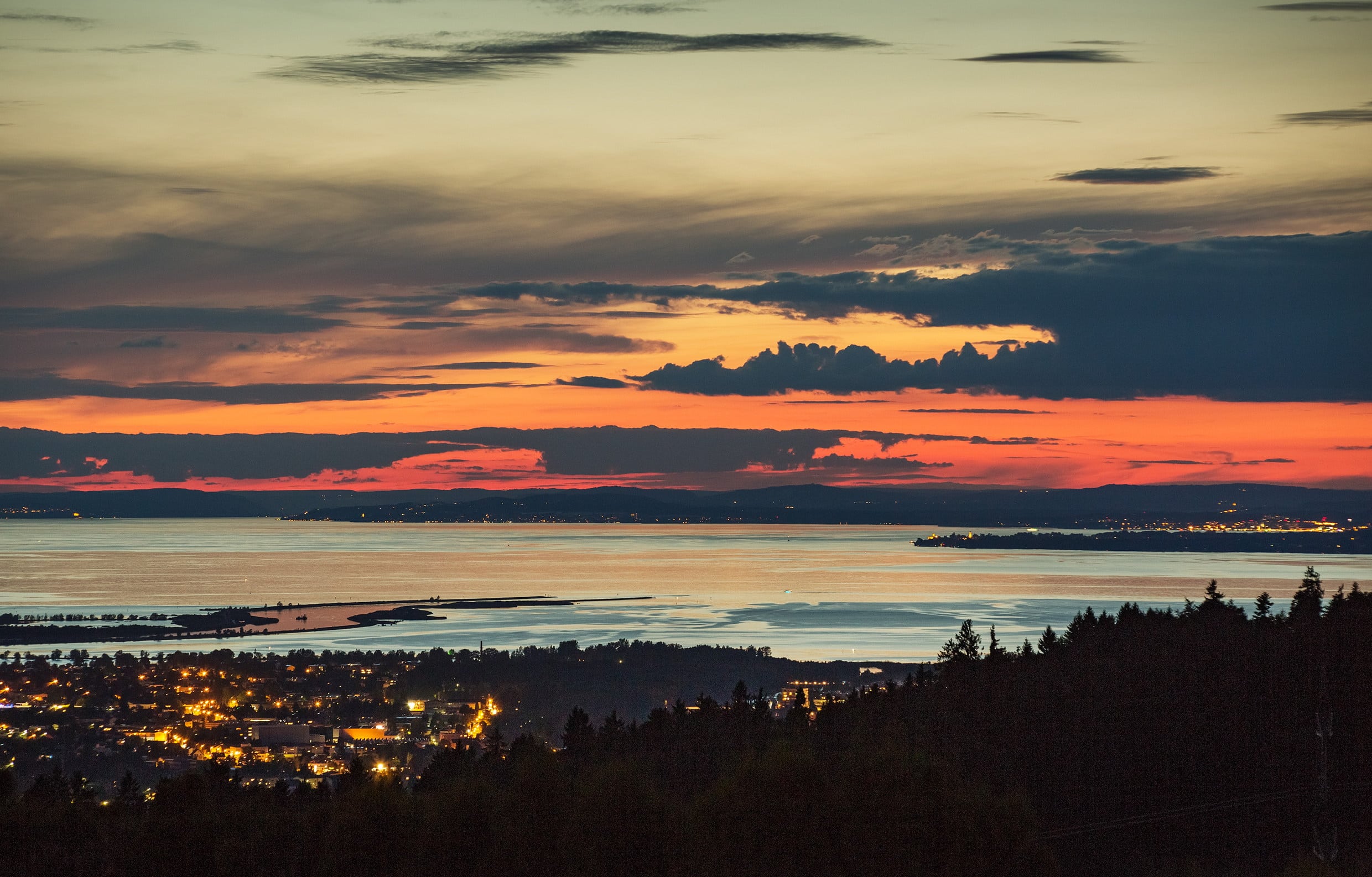 Living in a heritage listed building, at that time
The first thing that strikes me – that is, after the triple-clad spruce shingle façade – is the massive front door with the initials FJB 1905 inscribed into it. These refer to Franz Josef Böhler, one of the ancestors of today's host Evi Haller. The carpenter acquired the by then more than 200-year-old house in that year, the exact date of construction of which is unknown.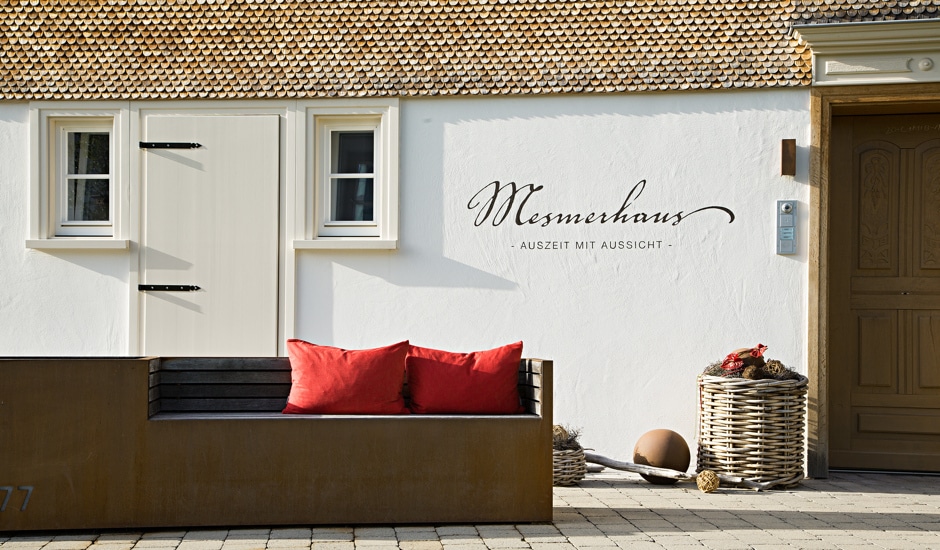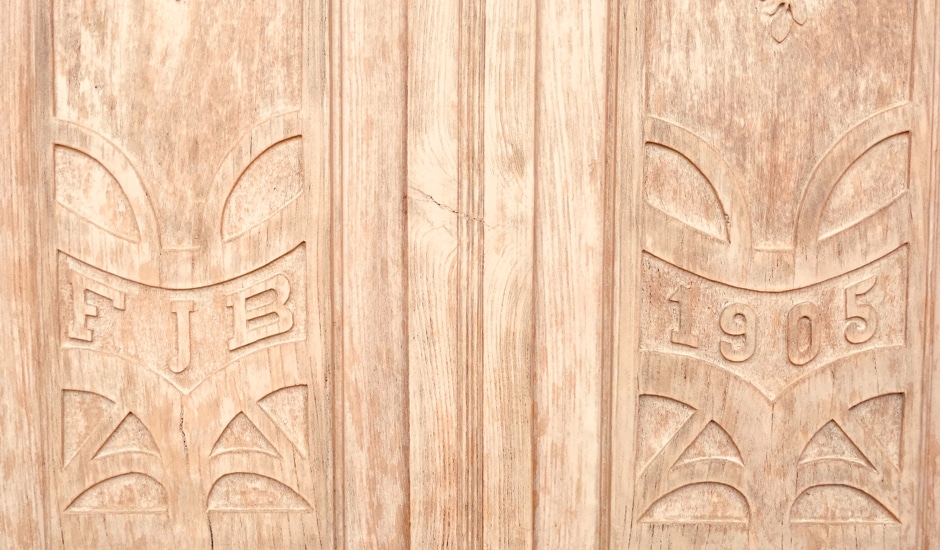 That's how the house got its present name. For over six decades, Haller's great-grandfather provided measuring services to the basilica and led a carpenter's workshop – under extremely cramped conditions in the first floor of the Mesmerhaus. High quality wood construction and processing, which are still typical to the Bregenzerwald region, have a long tradition here in the house and in the family. Hence, the family history is reflected in the names of two of the three apartments to rent in the Mesmerhaus: Franz Josef and Ludovika, his wife.
The hospitality industry is not completely new territory for the family either. Evi's great-aunt Maria Böhler rented private rooms in the house from 1966 to 1997. As the entries in its guestbook certify, she was a careful and popular host. The third apartment was named in her honour.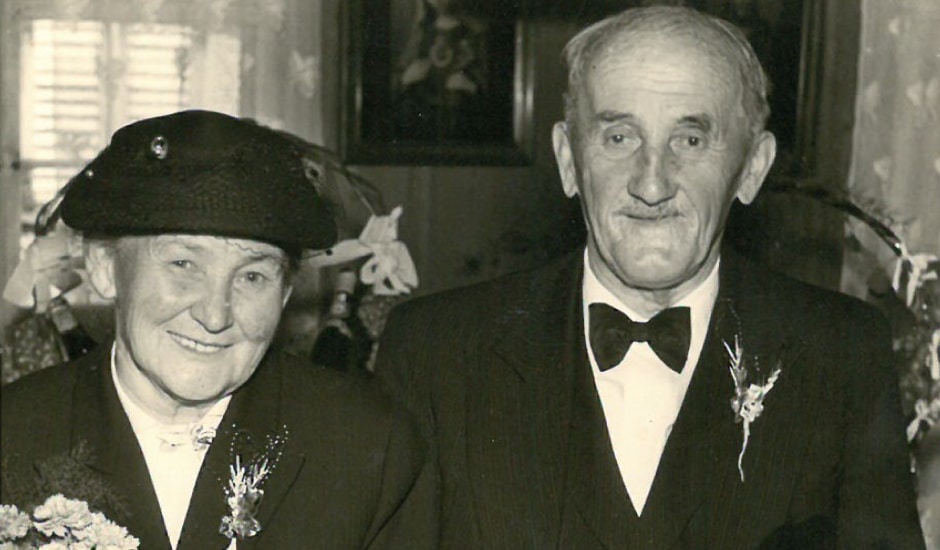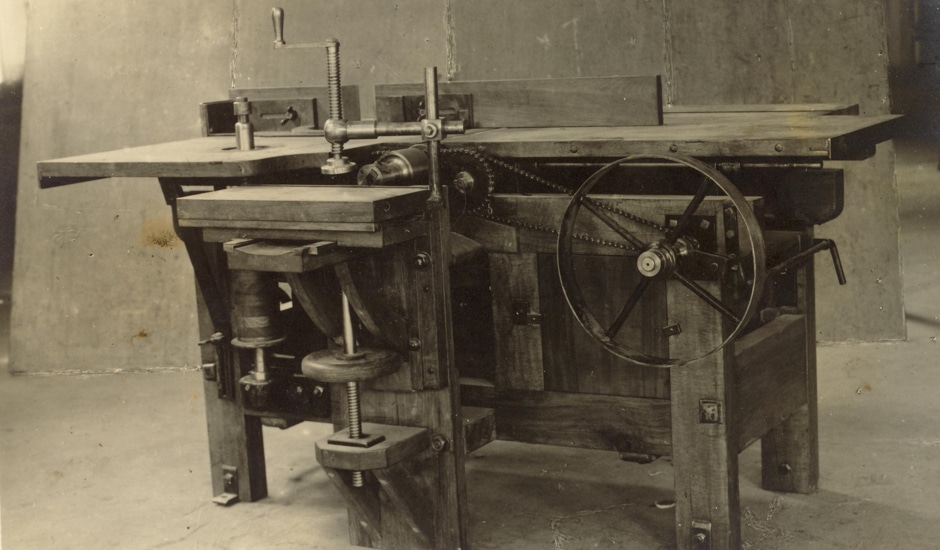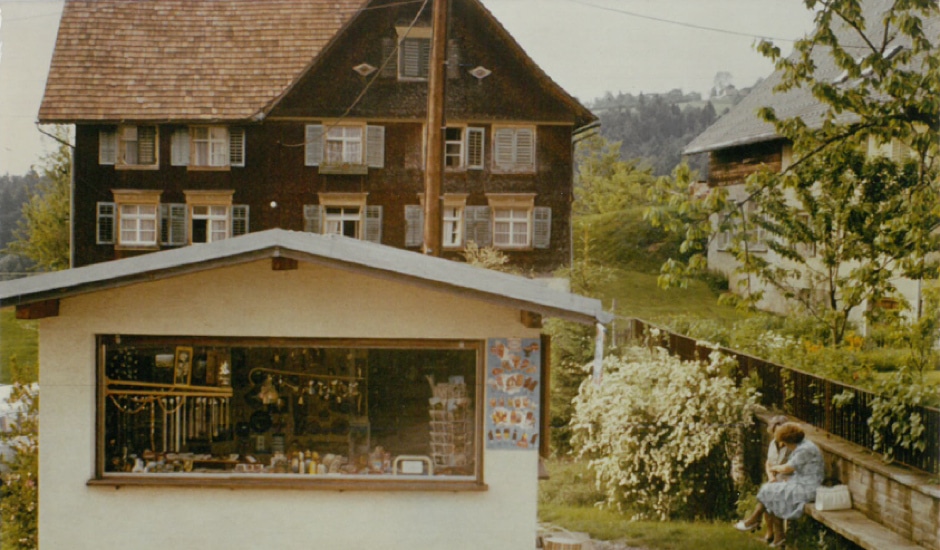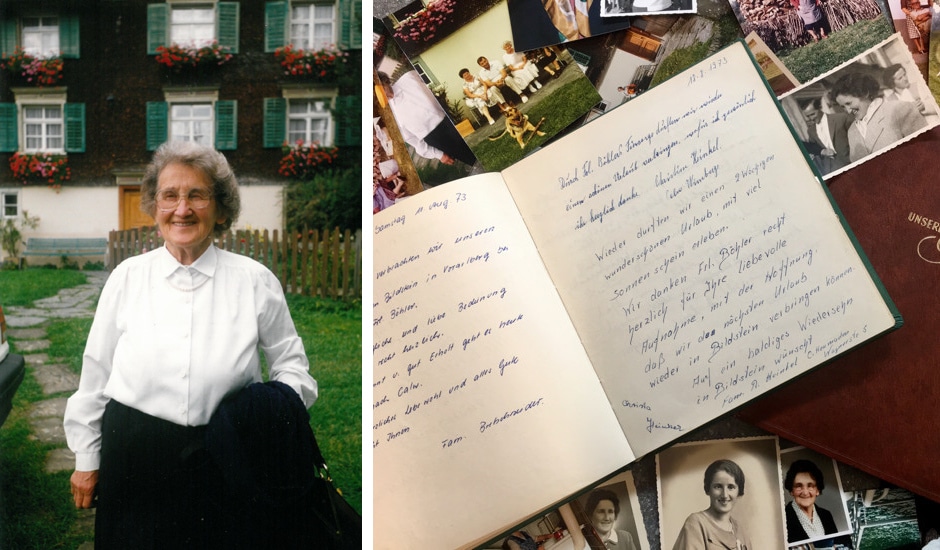 From a carpenter's workshop to holiday accommodation
After Maria Buhler's death, the house stood empty for several years. Evi Haller, who had spent most of her childhood in Bildstein and who had grown very fond of the house, faced a great challenge in 2009. She had inherited the Mesmerhaus as part of her family's historical heritage. It was therefore her task to find a meaningful use for it. In view of its extraordinary architecture and exposed location, transforming it into unique and innovative tourist accommodation seemed to be the clearest answer. And so it was. Playing the host quickly grew into a passion for Evi Haller. Whosoever comes here will quickly notice that her great-aunt's genes are firmly anchored in her own DNA.
As the house is part of the listed ensemble surrounding the basilica, the conversion was no easy feat. But it was a worthwhile one, because the house has been a jewel on the square since its completion in 2012. On the outside, the listed building with its shingle façade and many windows has hardly changed. Inside, however, a new era has arrived. "The historical flair of its shell is enriched by a modern interior design language that makes contemporary living possible and still allows the mysticism of its past to be felt," explains Evi's husband and master builder, Jürgen Haller.
The removal of the building's core
Since the requirements of the Federal Monuments Authority Austria related to the façade, whose type and proportions had to be professionally repaired, the operators called in the architect Christian Lenz, who brought in his expertise in the renovation of heritage listed buildings. The façade was gutted except for the knitted wall and completely rebuilt, and a new floor slab was also installed.
Inside, there was hardly anything to save – even the furniture could only be preserved in individual cases. So Jürgen Haller was granted free reign, apart from the room heights and the window volumes. Following his guiding principle of "the best solution will always be unique" – in other words, the approach of realising every building project as an individualised solution to the local needs and conditions – he has certainly done justice to it.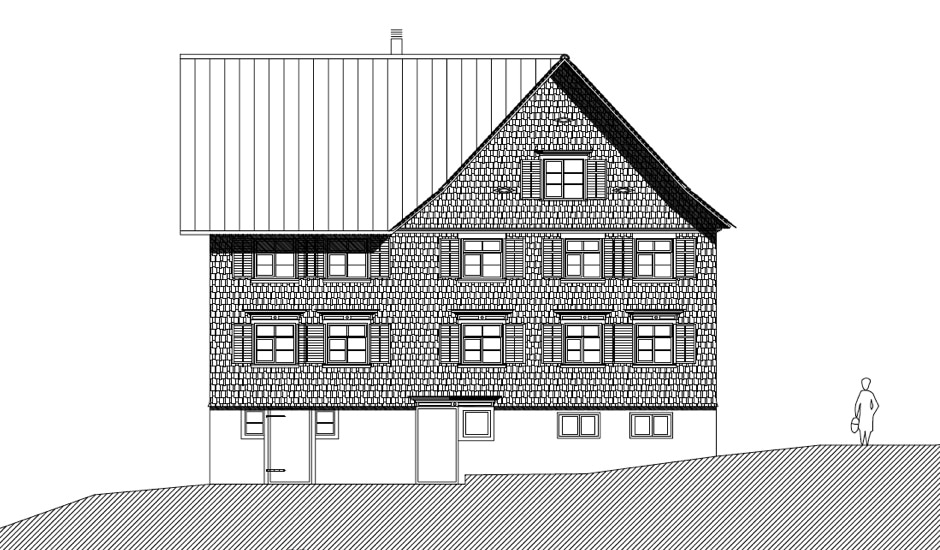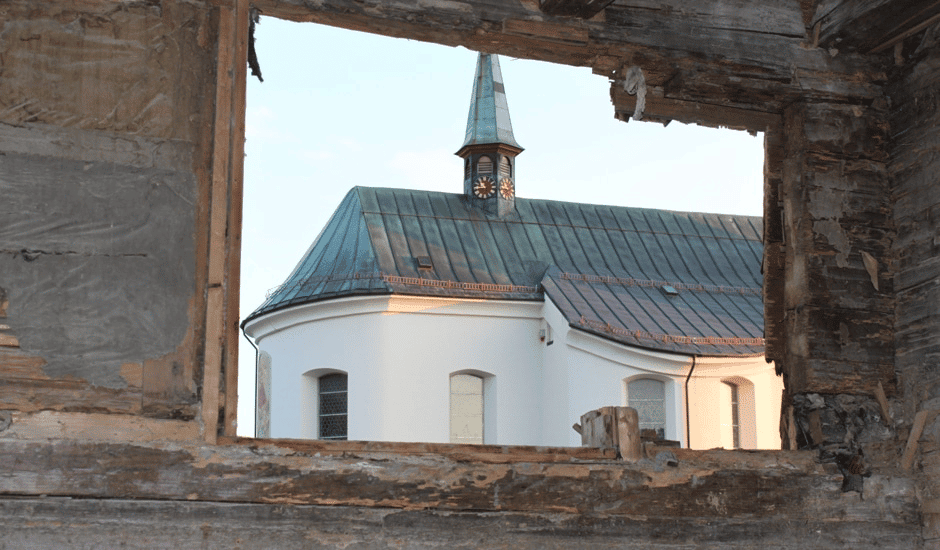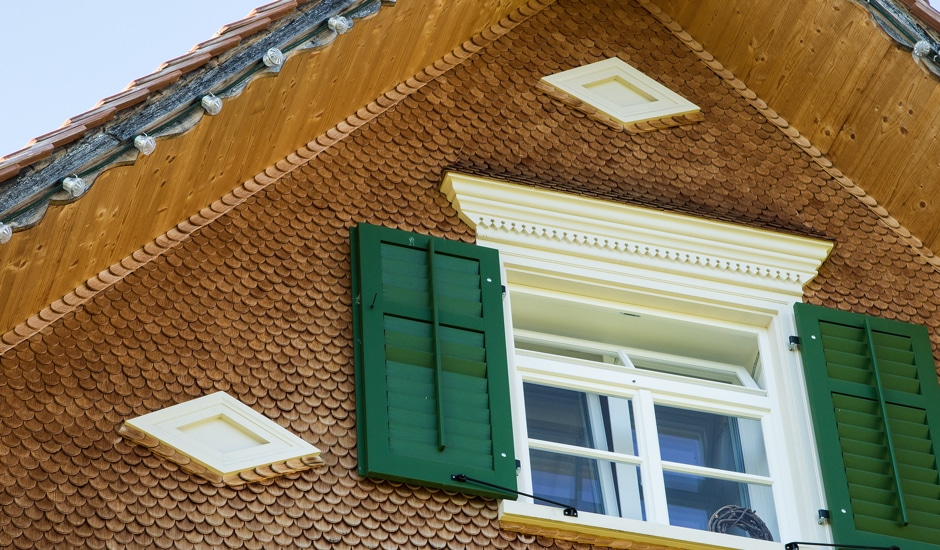 Since then, triple-glazed interior windows to a passive house standard have been met with front windows that have been newly manufactured as box windows in keeping with the Austrian requirements of historical monuments. Tradition and cosiness are combined with comfort in accordance with the most modern and energy-efficient requirements. Each holiday apartment has brushed oak floors, is equipped with Vorarlberg carpentry furniture and spruce ceilings. These furnishings are complemented by Italian design pieces and modern lighting. The garden and bench in front of the house are available to all guests. Breakfast brought to your door is available to book in advance. Alternatively, Mesmer's Stadel offers selected products for physical wellbeing and there is a charming village shop in the immediate vicinity. If you want to make yourself even more comfortable, you can choose between three restaurants within walking distance, from the traditional to the up-market.
If you're planning to come alone or as a couple, Maria might be the right choice for you. Across 30 square metres, you will find everything your heart desires. With beautiful views of the Karren, Dornbirn's local mountain, and of the Maria Basilica of Bildstein.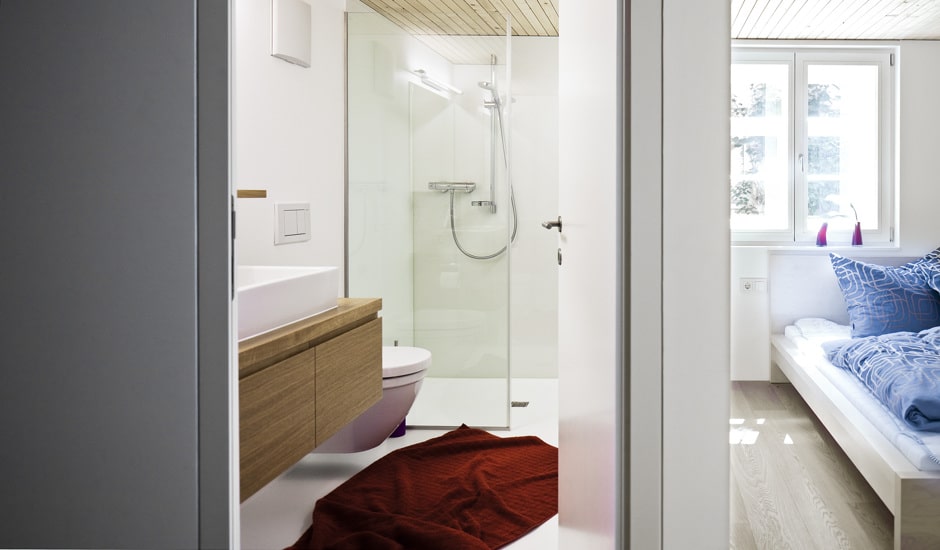 For two or three people we recommend the somewhat larger Franz Josef apartment, which has a separate bedroom and a pull-out sofa on around 50 square metres. Panoramic views from the mountains across the village of Bildstein to Lake Constance can also be enjoyed from a covered balcony.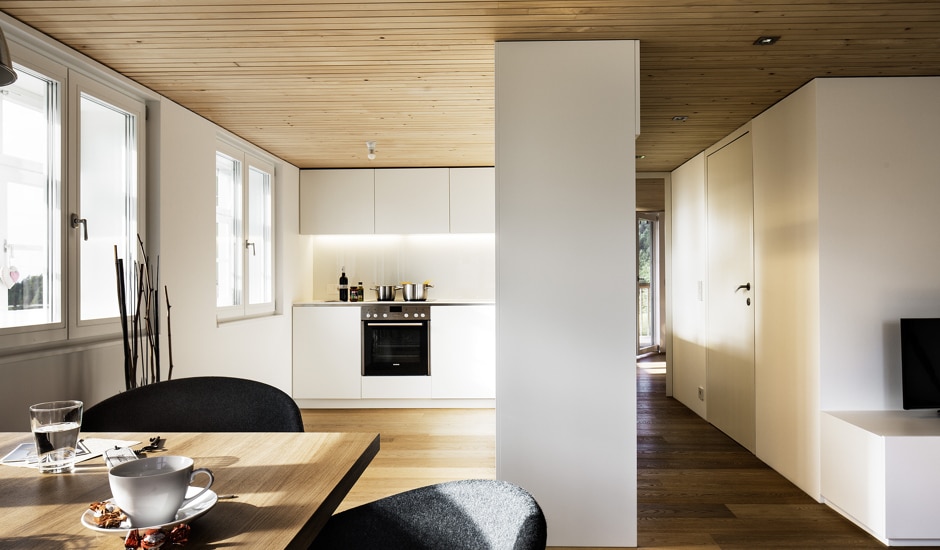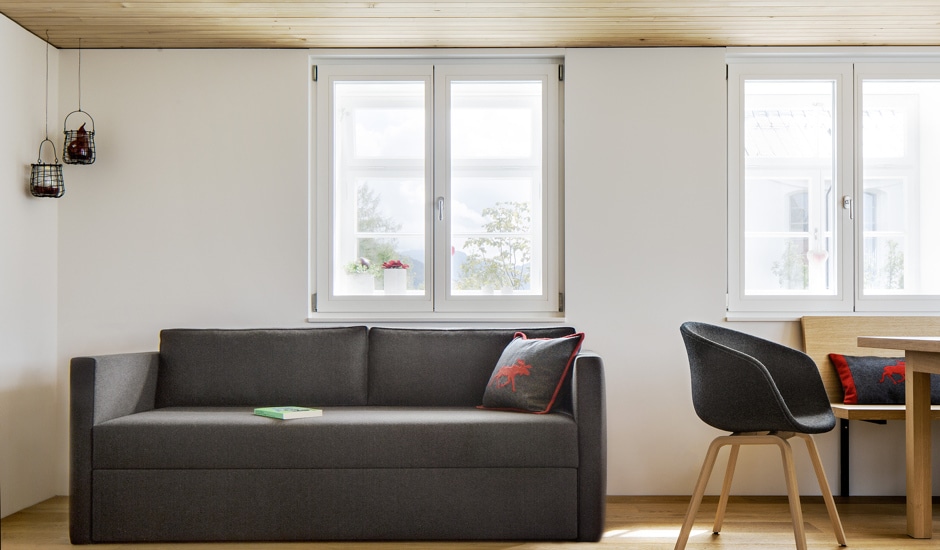 The centrepiece of the house is the two-storey Ludovika suite, which extends over 180 square metres. Here, a large kitchen-living room with adjoining loggia and fantastic views, a total of four beds, and a spacious living area under the roof await you. Two black metal stoves and comfortable places to sit and lounge around provide so much cosiness in the cold season that you might just miss the outdoor highlights of the surrounding region.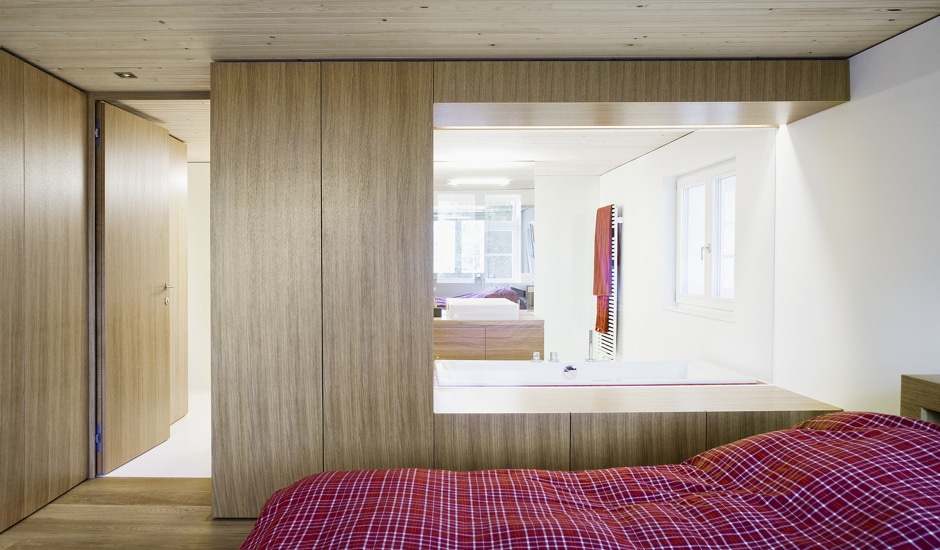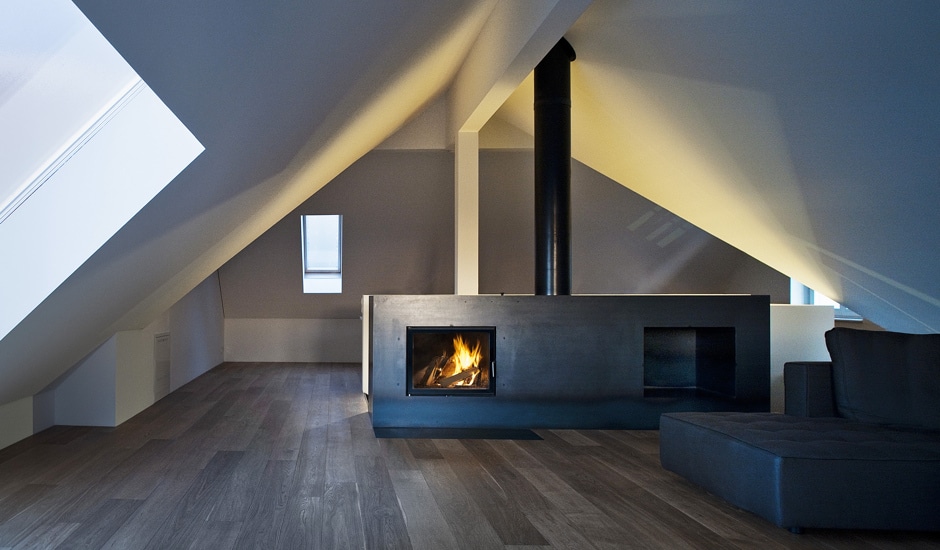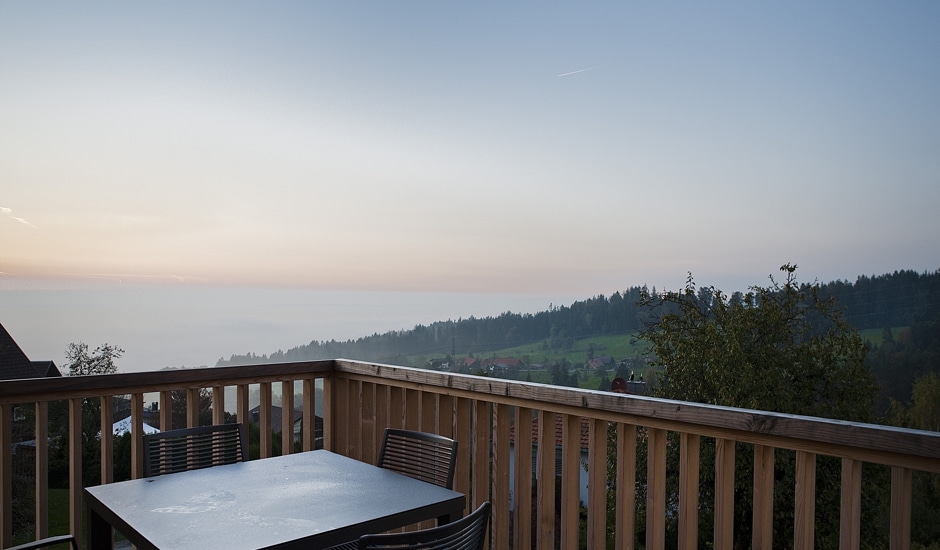 Of course, the whole house can be rented as one. In this case, there is enough space for larger families with children, even accompanied by grandparents. The large kitchen-cum-living-room and the living area in the attic of the "Ludovika" are ideal places for socializing. And if needed, there are also plenty of places to retreat to thanks to the separate apartments.
As though you belong …
No matter which apartment you choose, one thing is certain: the individual care of your host. You will receive tailor-made tips for your stay in advance – all according to your personal preferences and interests. Even during your stay, Evi Haller will always be at your side with advice and assistance if you need it. And if you come to visit, your will quickly find out for yourself that your hosts were not awarded a prize in tourism innovation by Vorarlberg Tourism for nothing.
"Care and thoughtfulness down to the smallest detail is what our winner, with the help of her extensive family, has made of her historical heritage at one of the most beautiful spots in Vorarlberg. The extraordinary holiday accommodation in this heritage listed building and the personal touch of its hosts will surely win over looking for a place away from home – a place where they can feel, for a short time, as though they belong." Jury's statement
Even if there is hardly anything to improve here, Evi and Jürgen love to travel to guesthouses near and far to gather tips and suggestions. Whenever their time allows.
Pilgrimage site for architecture, culture and nature enthusiasts
For many years, architecture lovers from around the world have been reliably finding inspiration in the nearby Bregenzerwald, Bregenz and Dornbirn. A perhaps less well-known fact is that Bildstein itself has repeatedly made its own cultural mark. So you don't necessarily have to wait for the next Bregenz Festival, which literally lies at your feet. The soprano Birgit Giselbrecht-Plankel, who was born in Bildstein, regularly organizes high-ranking concerts in the Basilica throughout the year – in other words within walking distance. Highlights include recurring guest performances by the Symphony Quintet Schrammel Vienna, a group comprised of musicians from the Vienna Symphony Orchestra, which in turn forms opera orchestra at the Bregenz Festival over the summer. Or reserve your tickets in time for the first Sunday in August. On this day, the Baroque Ensemble of the Vienna Symphony Orchestra traditionally performs in the Basilica. These and all other dates can be found on the website of the "Verein Kultur" (cultural committee) in Bildstein. Of course you can also come here for hiking or cycling, exploring the border triangle between Austria, Switzerland and Germany, and Lake Constance. You will find your host's first tips for your stay here. Or you can simply relax and let the holidays come to you as they are. That's not such a bad idea here either.
Brilliant views
You might also be curious about Evi and Jürgen's new project. Directly within Mellau and hence in the largest ski area of the Bregenzerwald, they are planning two houses with ten apartments, common rooms and a wellness area. The opening is planned for Christmas 2019. We will keep you posted on its development!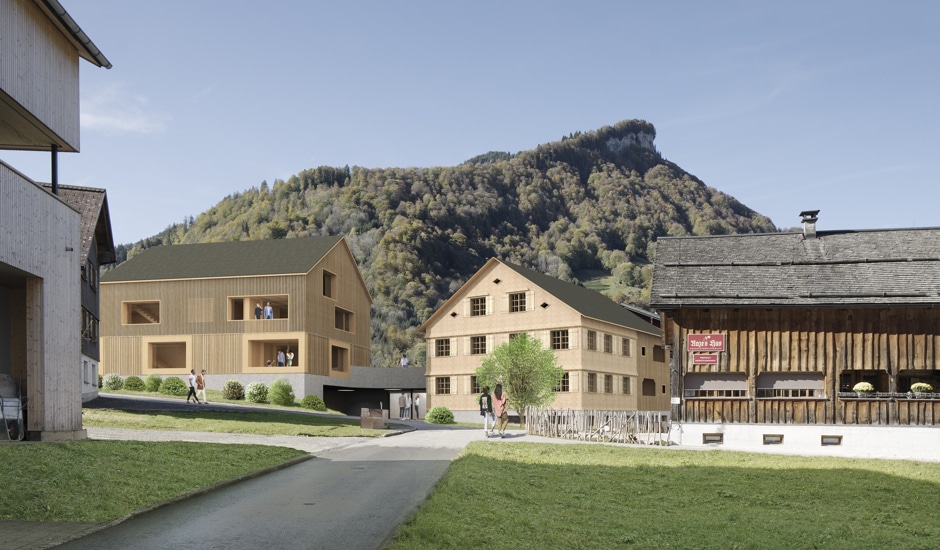 Text: Ulrich Stefan Knoll, January 2019.
Overview: Here you will find all HomeStories at a glance! If you want to stay up to date on a monthly basis, you can subscribe to our HomeStory newsletter here.
The house