Swiss Architect Max Dudler designed the renovation and extension of the Gutshaus Cantzheim manor, situated between a side stream of the Saar River and a vineyard. The ensemble of buildings has been transformed into a guest house, wine shop, event venue and private apartment.
The two new additions at either end of the baroque manor house form architectural brackets around it, emphasising its striking solitary effect. The "Remise" has a monolithic appearance: its walls and roof are constructed of tamped concrete and the earth tones of its materials reflect the colours of the surrounding landscape. A counterpoint can be found in the steel and glass gallery on the other side of the mansion, the design of which refers to the vertical structure of the vines.
The guest rooms (4 rooms and a suite) are located within the manor house and the Remise. The simple elegance of the interior design emphasises the architectural details, such as the old beams in the attic of the manor or the clear, simple shapes of the modern Remise. With its terrazzo staircase and floors and furniture of cherry wood, the Remise was designed in the same style as the historic manor.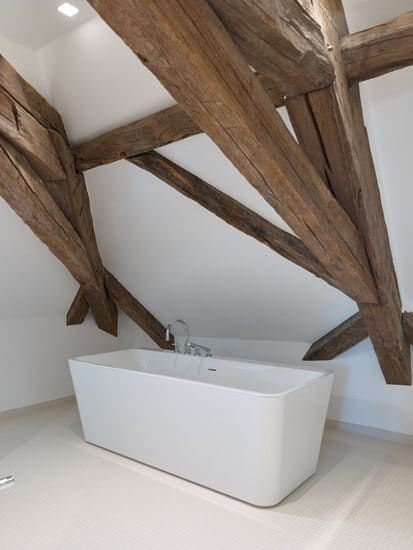 What to do
The manor house is located in the tri-border region between Germany, France, Luxembourg. Trips to the wine region of Saar and Obermosel, to Trier, to Saarland, to Luxembourg or Lorraine. Cycling or hiking tours, culinary delights and cultural events.
Why we like this house
The simple beauty of the old and new architecture and the location amidst a culturally rich region make Gutshaus Cantzheim a stylish resort for travellers in search of something special.
Sustainability
Getting there without a car: The Cantzheim Winery is located in the immediate vicinity of Kanzem railway station on the Saarbrücken - Trier railway line.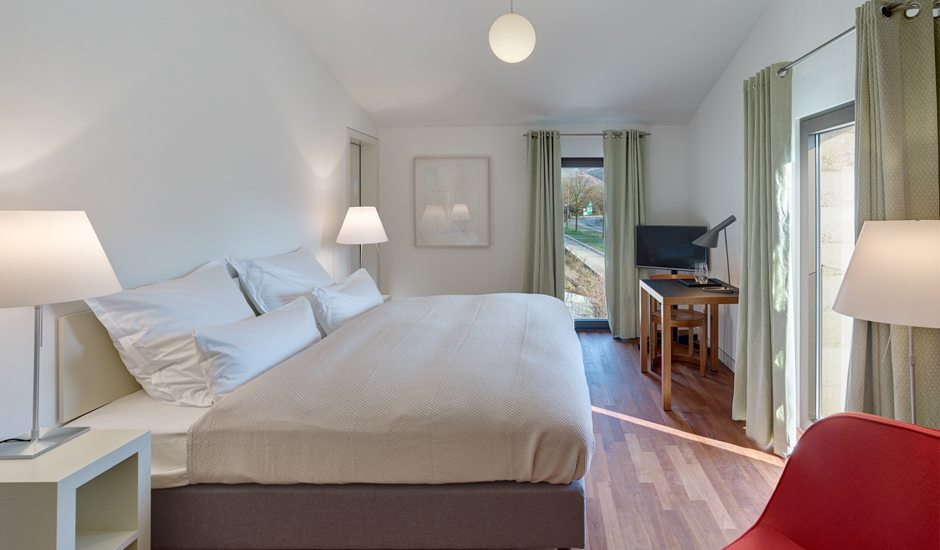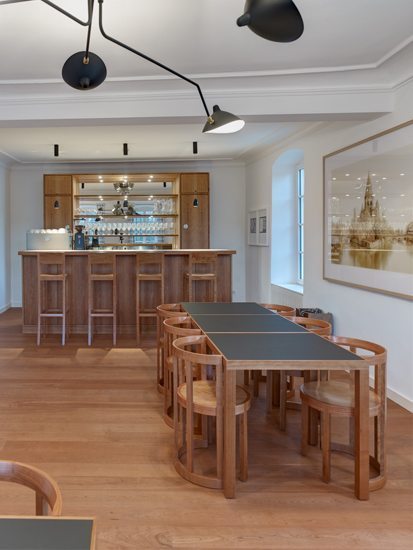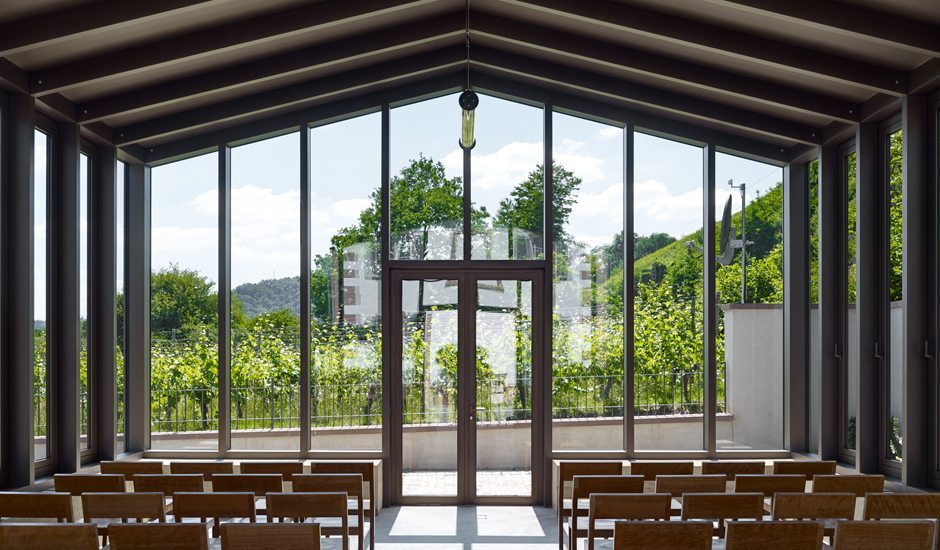 Details
| | |
| --- | --- |
| Region/Town | DE – Germany, Rhineland-Palatinate, Kanzem on the Saar |
| Name | Cantzheim |
| Scenery | between a side stream of the Saar River and a vineyard |
| Number of guests | 5 rooms. The Remise can be booked as an apartment for 2 - 4 people. |
| Completed | 2016 |
| Design | Max Dudler, Berlin, landscape design Dr. Bernhard Korte |
| Published | Süddeutsche Zeitung 07/20, GEO SAISON 07/20, Manager Magazin 06/2020, Casabella 6/2017, Wirtschaftswoche 6/2017, Handelsblatt 6/2017, Betonprisma 11/2017, Architekturführer Deutschland 2018 |
| Awards | Winner conversion / Day of Architecture 2017 |
| Architecture | Historical, Listed building - old, Modern |
| Accomodation | Apartment, Hotel |
| Criteria | 1-2 (house/apartment), 1-4 (house/apartment), Rooms for 1-2 (hotel), Garden, Meeting, Wine, no car needed |
Request/Booking