Summer-resort in South Tyrol: At the Bad Dreikirchen guest house you can go on holiday like in they did in the past. The hotel is located at 1,120 meters above sea level and can only be reached on foot or by taxi jeep. The house from the 14th Century maintains its historical spirit without being old-fashioned. Here, tradition is combined with a dash of modernity. The rooms are basic and simply furnished with old country furniture, but have modern bathrooms that have been carefully integrated into the historical setting. The dining room features stunning wall and ceiling paintings and surprises you with a modern fireplace. The large veranda draws you out with its impressive mountain views, and a swimming pool in the field cools you off after a mountain hike. If the weather won't cooperate, you can relax in the library or in the music room (with piano).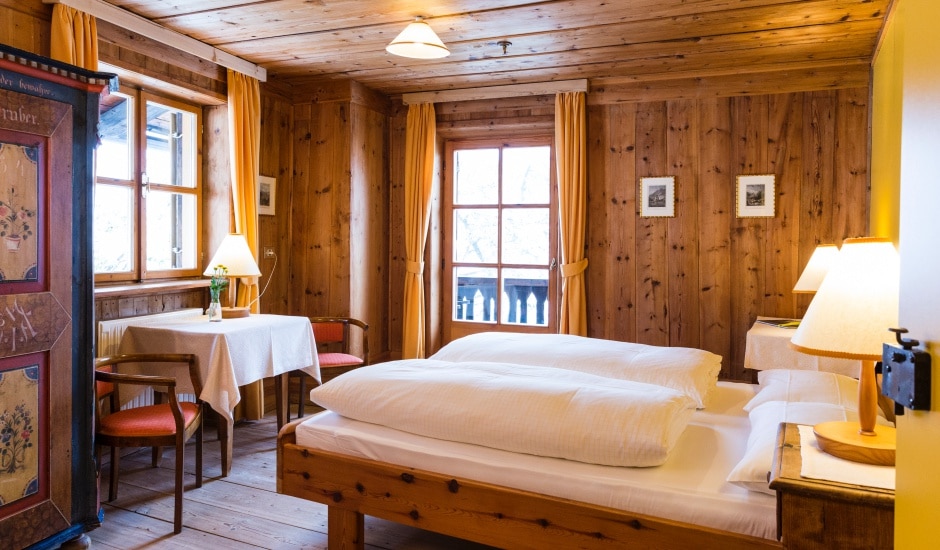 What to do
Heated pool, hiking, relaxation, enjoying nature. Trips to Klausen with the monastery Säben, to the castle Trostburg or to the cities of Bolzano and Bressanone.
Why we like this house
A house with a history where you can spend your holidays as in the old days.
This house is great for
Nature lovers and hikers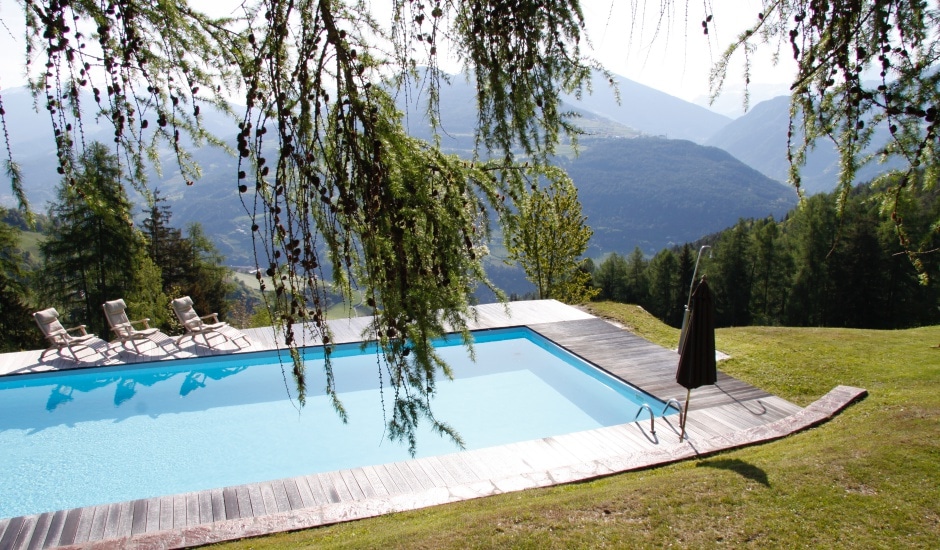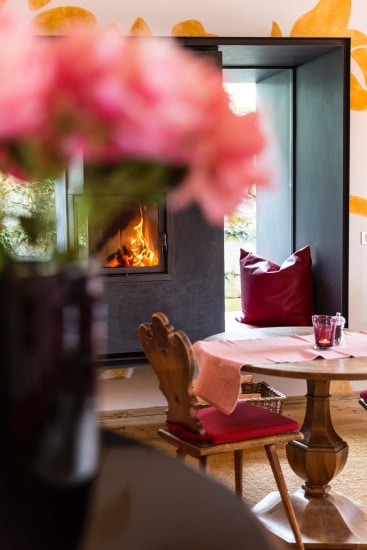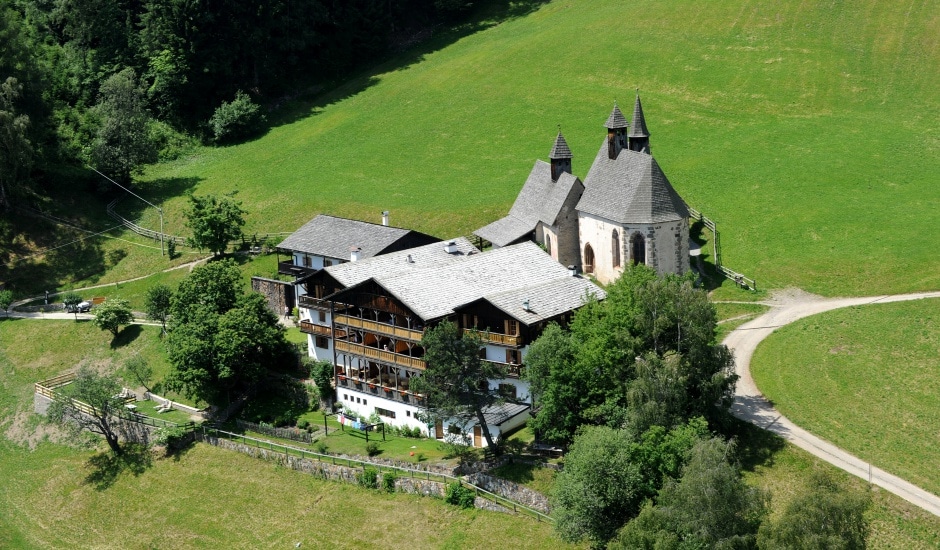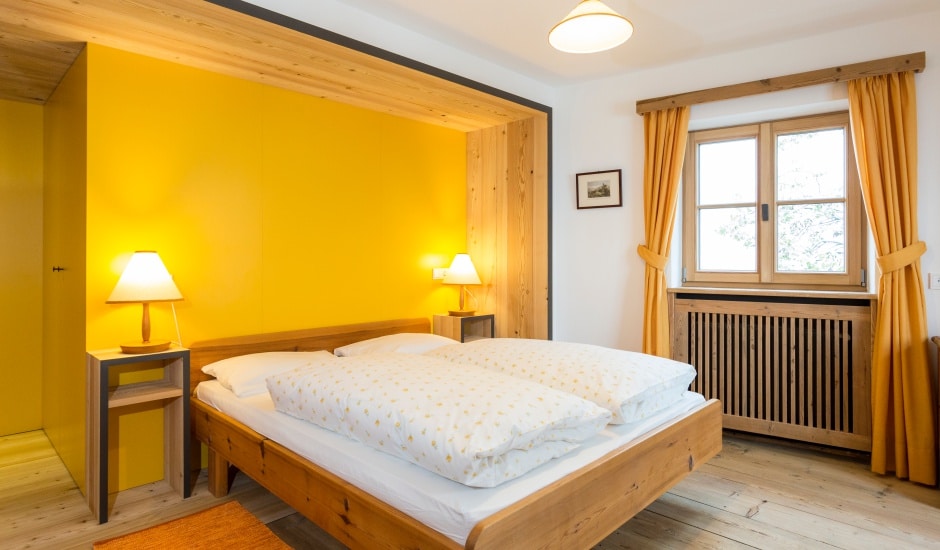 Details
Region/Town
IT – Italy, South Tyrol,

Barbian

Name
Gasthof Bad Dreikirchen
Scenery
Dolomite Alps
Completed
1928
Design
Lazzarini Pickering Architetti, Rom
Published
AD Juni 2000, Abitare Januar 2005, Interni März 2009
Special Features
located 1120m above sea level in a car-free nature reserve. Open from May to October.
Awards
Project of restruturing the hotel was selected for exhibition in the Italian pavillion, Venice Architecture Biennale in 2003.
Architecture
Listed building - old, Old, Old & new
Accomodation
Hotel
Criteria
Rooms for 1-2 (hotel), Garden, Hiking, Mountains, Music, Pool, Restaurant, No car needed
Availability calendar
The calendar shows the current availability. Days with a dark grey background are not available, while days in white are available for bookings
Request/Booking