A night spent at the Het Raadhuys – Design B&B in the castle village of Kessel in the Netherlands' Limburg province offers you delightful views of the Meuse and the historic village square. By transforming the old town hall into a B&B, Marij and Theo Peeters fulfilled their long-held dream of establishing their own guesthouse. They were actively supported by their daughter, architect Kim Peeters, who not only planned the entire reconstruction but also designed the interiors. These interiors are a harmonious blend of old and new, Scandinavian design, and industrial chic. Creative solutions, surprising details and memories of the building's former use are waiting to be discovered around every corner. A wall in the archive room is wallpapered with old magazines, while in the entrance area a room-length photograph reveals what the town hall used to look like.
Four individual guest rooms have been created in the old offices, named after their former functions. There are also several communal rooms: the reception area where breakfast is served in the morning, and the lounge room with access to the terrace garden. The outdoor area, located directly on the banks of the Meuse, has a large lounge corner and other seating facilities.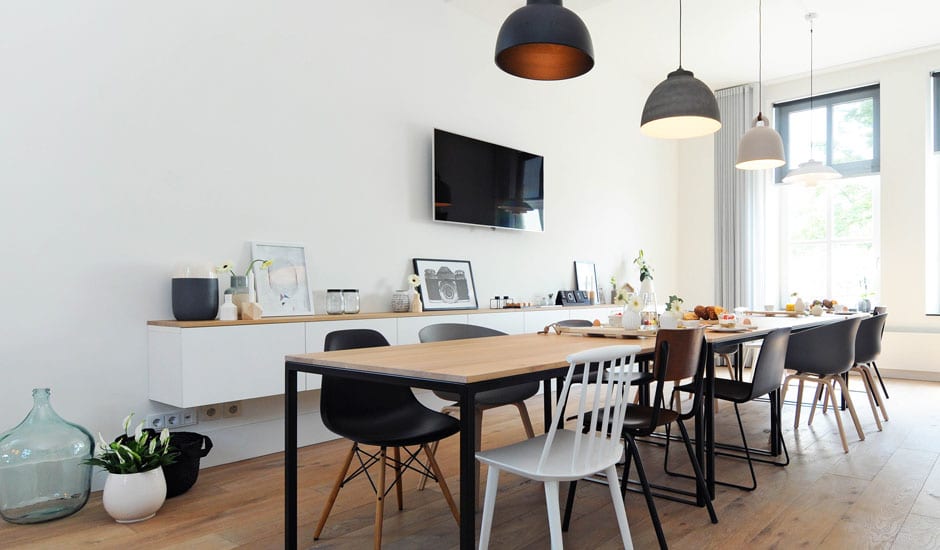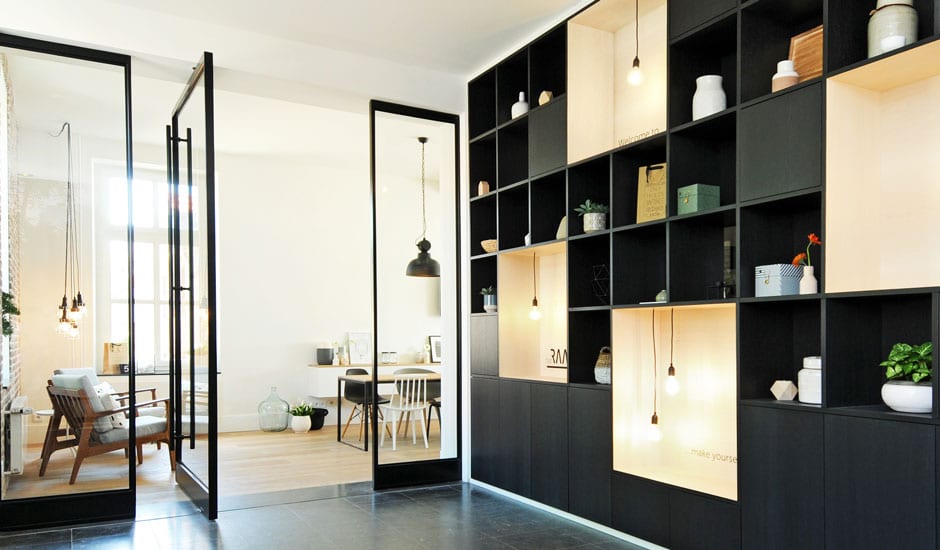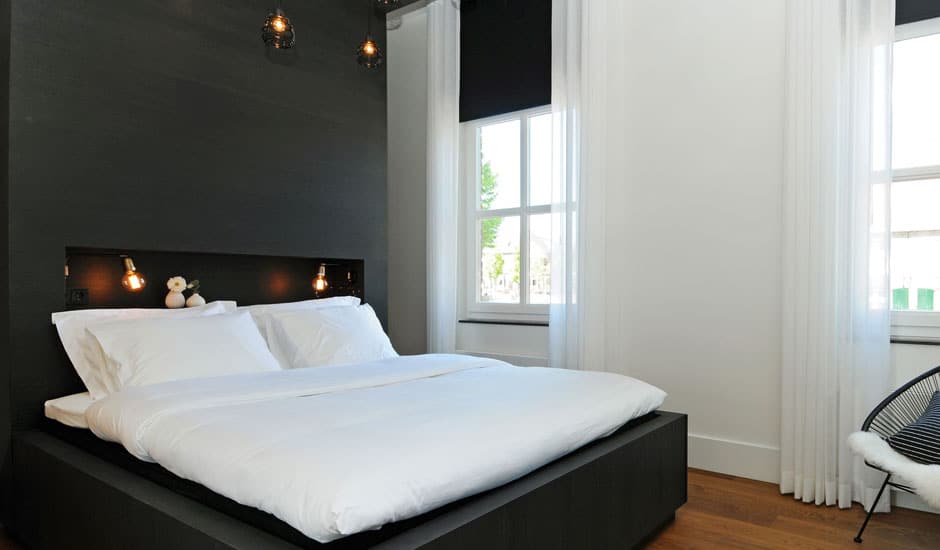 What to do
De Keverberg Castle, restaurants, bars and cafes nearby. Excursions to 
Venlo, Roermond, Maastricht, Hasselt and Düsseldorf, as well as several national parks: De Groote Peel, De Meinweg, Golf, Cycling (e-bike charging stations are available at the B&B)
Why we like this house
A small B&B with comfortable rooms and personal service in an idyllic location. A beautiful basecamp for discovering the Limburg region.
This house is great for
Individuals and couples (adults only), rooms for workshops & meetings.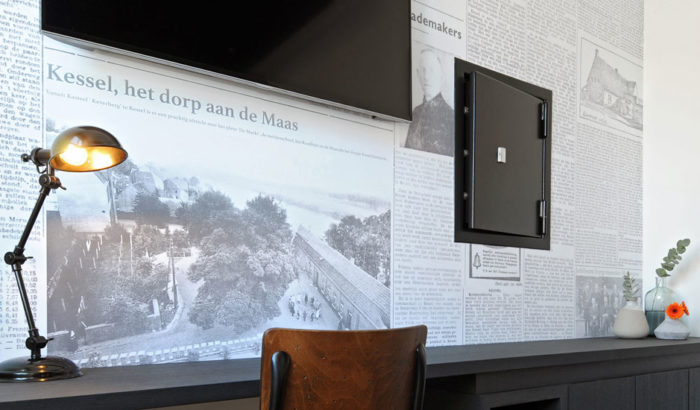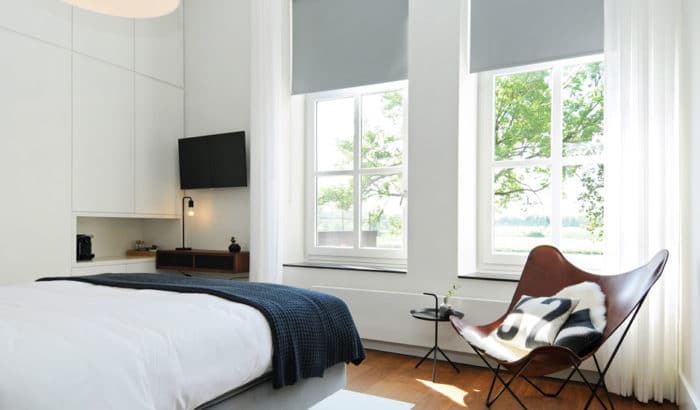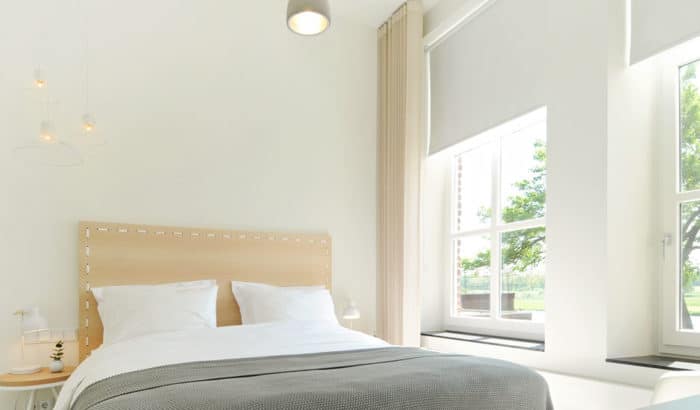 Details
Availability calendar
The calendar shows the current availability of the accommodation. On days with a white background, the accommodation is still fully available. If an accommodation has more than one rentable unit, days with free capacities are shown with a light grey background. On days with a dark grey background, the accommodation is not available.
Request/Booking