Situated just below the church of St. Georg in the historic center of the Valais village of Ernen you find one of the oldest and best preserved pagan houses (Heidenhäuser) in the Goms region. The typical Valais house from the early 15th century has been carefully renovated. Much emphasis was placed in preserving the historical elements and to reuse the original building fabric wherever possible. Thus the kitchens and dining tables were made of old wood, which was left over during the renovation.
In the house are two apartments, each with a large eat-in kitchen, a living room, two bedrooms and a bathroom. In the living room of the ground floor apartment is an old Giltsteinofen from 1576 and an antique buffet from 1822. The upper apartment has its own entrance on the ground floor, from which a new staircase leads to the first floor. In the kitchen you can find the Balkenkopfkam typical of the Gommer Heidenhäuser and also the Heidenenkreuz remained. Since the house is located on the slope, an outdoor seating area is directly accessible from the upper apartment. Both apartments can also be rented together – in this case, the connecting door can be opened.
What to do
Hiking, skiing, walking, concerts and readings. In the summer, the music festival "Musikdorf Ernen" takes place in Ernen.
Why we like this house
Apartments with charm and character. The minimalist interior highlights the historical building substance.
This house is great for
For lovers of historical houses.
Host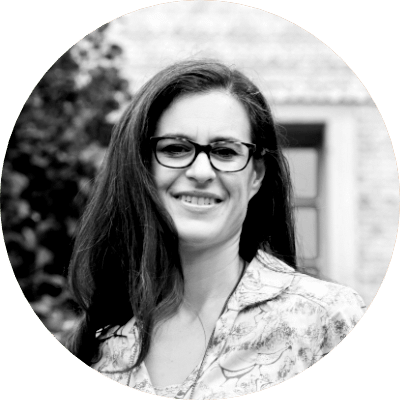 The art historian Diana Pavlicek studied art, film and media studies in Zurich. She has worked in the field of art and culture for many years and has also been responsible for the curation of several large corporate art collections. In addition to the fine arts, she has another great passion, namely historical houses. With great energy and a love for detail, she tries to make the stories of the houses she renovates come alive, without making them feel like a museum. The aim is to combine the contemporary with the historical, creating an atmospheric composition in which you simply feel at home. And, of course, there is always room for contemporary art.
Details of the property
Region/Town: CH – Switzerland, Valais, Ernen
Name: Hüs üf der Flüe
Scenery: on the edge of a small village, surrounded by mountain peaks
Accommodation: House, Apartment
Number of guests: 1 to 4 in each apartment, maximum 5 with extra bed or baby bed
Architecture: Listed building - old, Old & new, Historical
Completed: 2016
Design: abgottspon werlen architekten, Visp; interior design: Diana Pavlicek, Zurich
Published: Dwell Magazine, 7/2017, Brigitte 18/2017, MyRoom 2017/18, Haus und Wohnen, 2018, Häuser modernisieren, 4/2017, md Interior | Design | Architecture, 6.12. 2017, Abenteuer Alpen, 12/ 2017, Häuser modernisieren, 2/2018, SI Grün, 10/2018
Categories
1-2 (house/apartment), 1-4 (house/apartment), 1-6 (house/apartment), 8+ (house/apartment), Apartment, Apartments combinable, CH – Switzerland, Hiking, Historical, House, Listed building - old, Mountains, Old & new, Skiing, Switzerland
Homepage munts-pavlicek.ch