Slow Living in Buje: Five terraces stretch across the sweeping hill, overlooking the Istrian natural stage. On top, there is a house made of natural stone, with huge glass fronts and airy open spaces. Monte Piccolo B&B is set in a 15,000 m2 garden of olive trees, wildflowers and Mediterranean plants.
Openness, generosity and a natural feel characterise the dwelling and guest house, which rests on a south-facing slope. With a 180-degree perspective over the original valley with its lushly overgrown hills, romantic villages and the sea flashing in the distance. As calm and peaceful as the landscape, so mindful is the architecture. To pick up on the topography, the young Belgian team of contourarchitecten divided the hill into five elongated terraces and designed a building whose volume light-footedly adapts to the terrain. All the living areas on the upper floor and the guest rooms on the ground floor were placed next to each other so that each room offers optimal views. Below is the swimming pool, accompanied by around 100 old olive trees spread across the grounds, flowering shrubs, a flower meadow and its own vegetable and herb garden.
The three double rooms also reflect the attitude of the house: minimalist design in natural materials and shades. On the level above, guests can enjoy an open-plan living room with a floating fireplace, kitchen and a magnificent view of the idyllic backdrop. The large window fronts allow the inside and outside to merge smoothly. Next to the guest rooms, an open atrium invites contemplation or reading, while on the other side a pergola provides space for company. For breakfast, guests enjoy regional and seasonal products.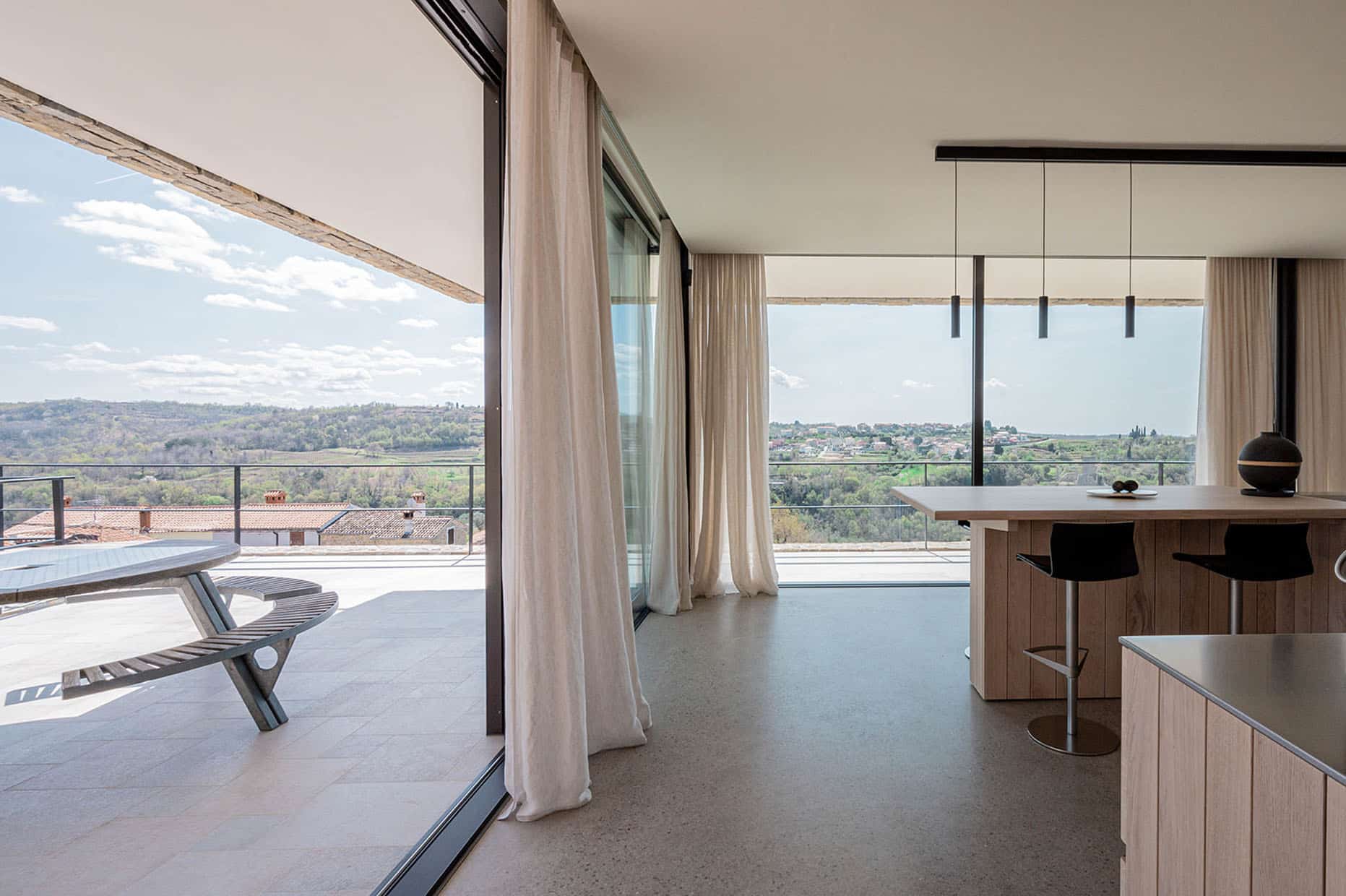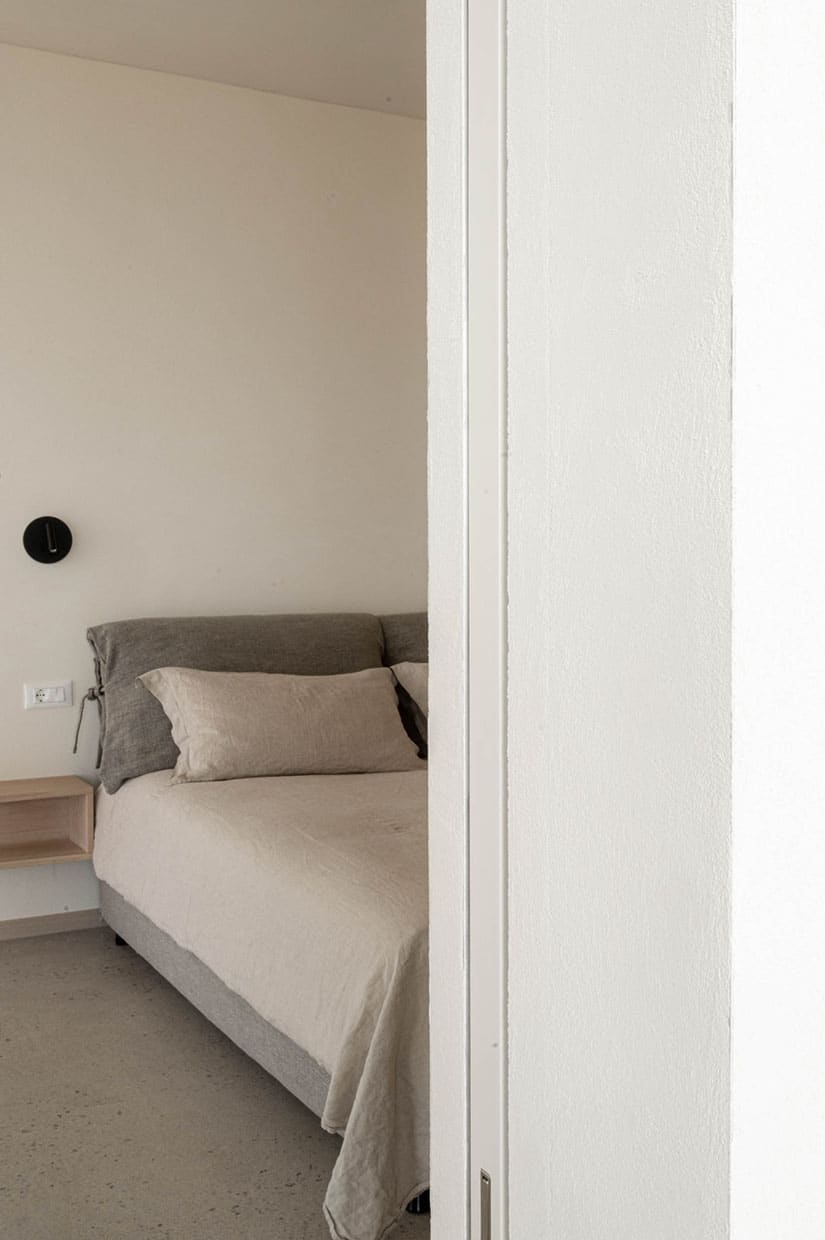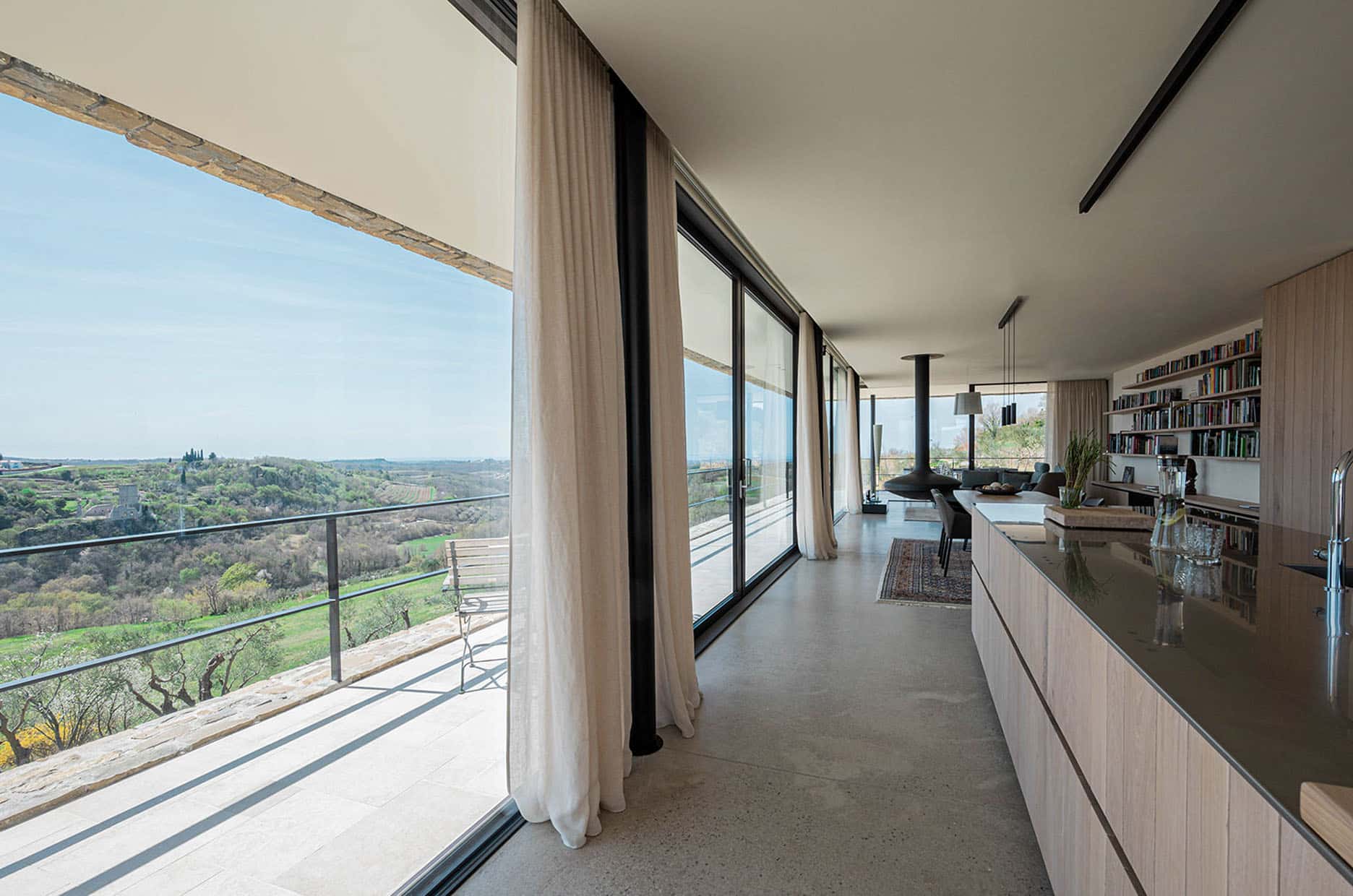 What to do
Hiking, cycling, walking, swimming in the natural pool or in the nearby sea (approx. 15 minutes away by car), reading, doing nothing, enjoying life and coming to one's senses again away from the hectic everyday life, good food with regional products, wine and olive oil tasting, excursions to the surrounding villages or to Umag.
Why we like this house
Clear design, airy rooms, beautiful view
This house is great for
Three double rooms for a total of six people who love healthy food and good wine
Sustainability
Chemical-free swimming pool, collection of rainwater and treatment of waste water, breakfast products are largely regional and seasonal; e-charging station at the house.
Owner
Nutritionist Lisette Truyen and maître-sommelier Rob Geraerts are living their dream. In search of good wines, the Belgian couple crossed all of Europe and found a lonely hill in Istria to slow down and stay. With the Monte Piccolo B&B, the two have created a place where they combine everything that is important to them - from tranquillity and authenticity to hiking, gardening and interior design to regional, healthy food.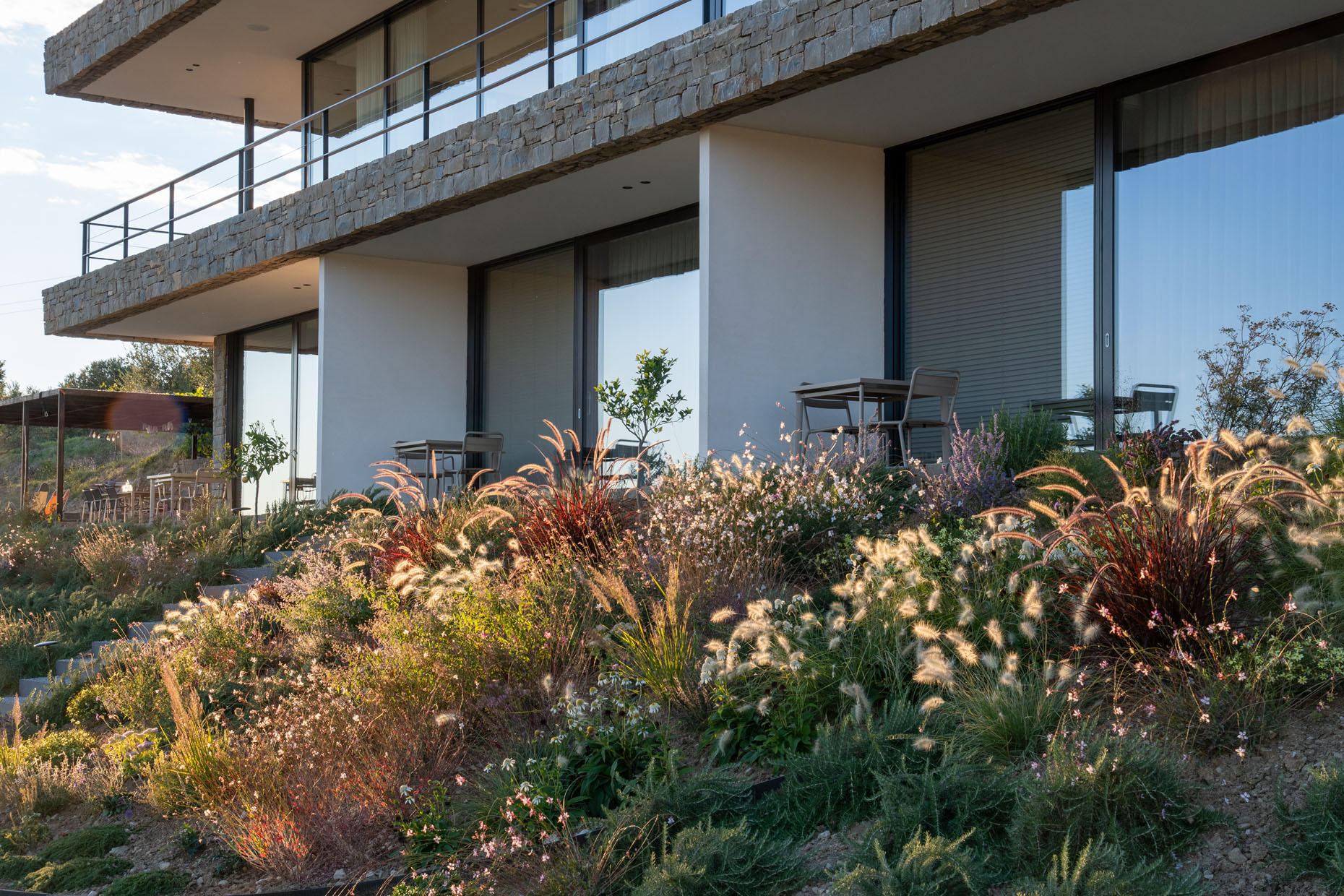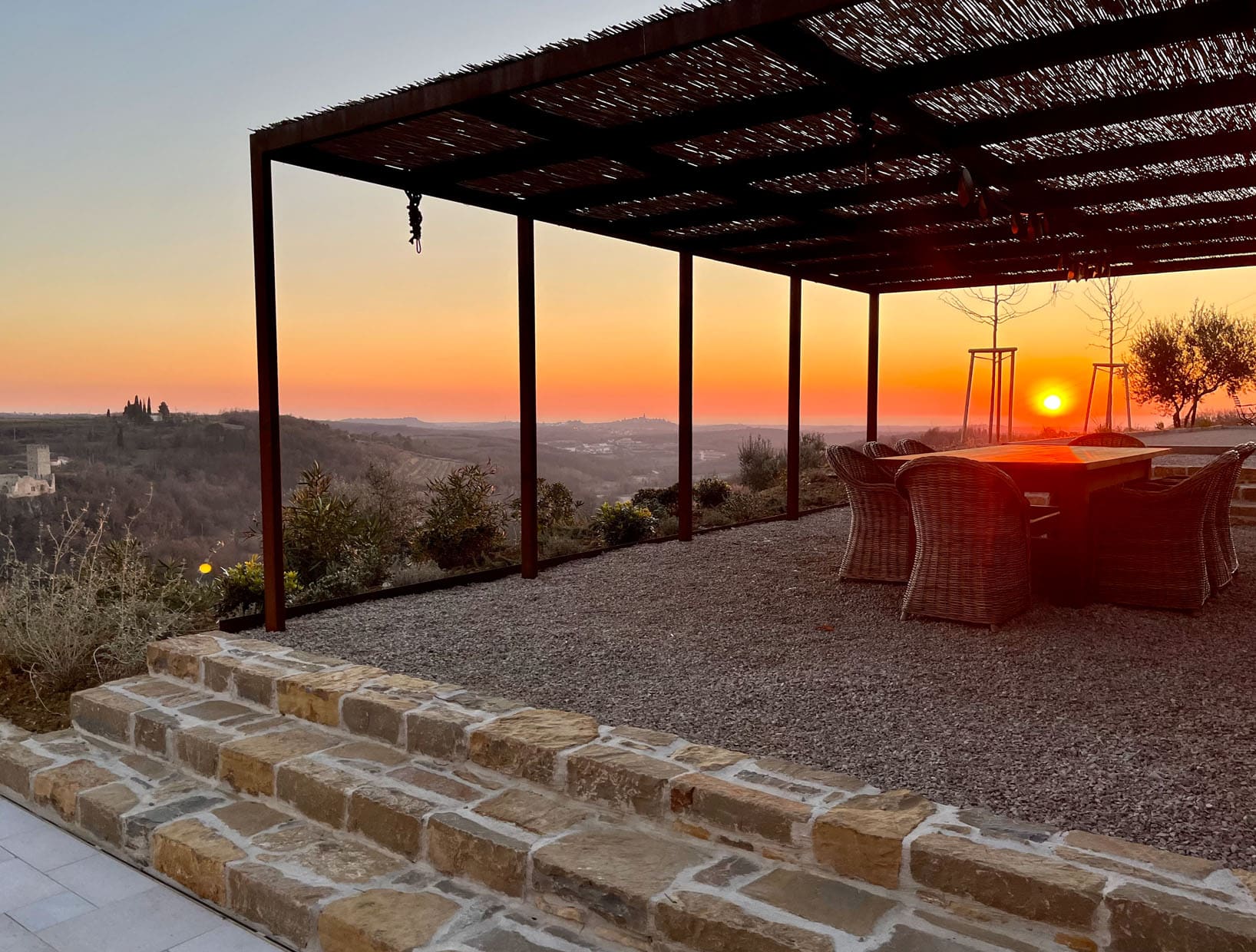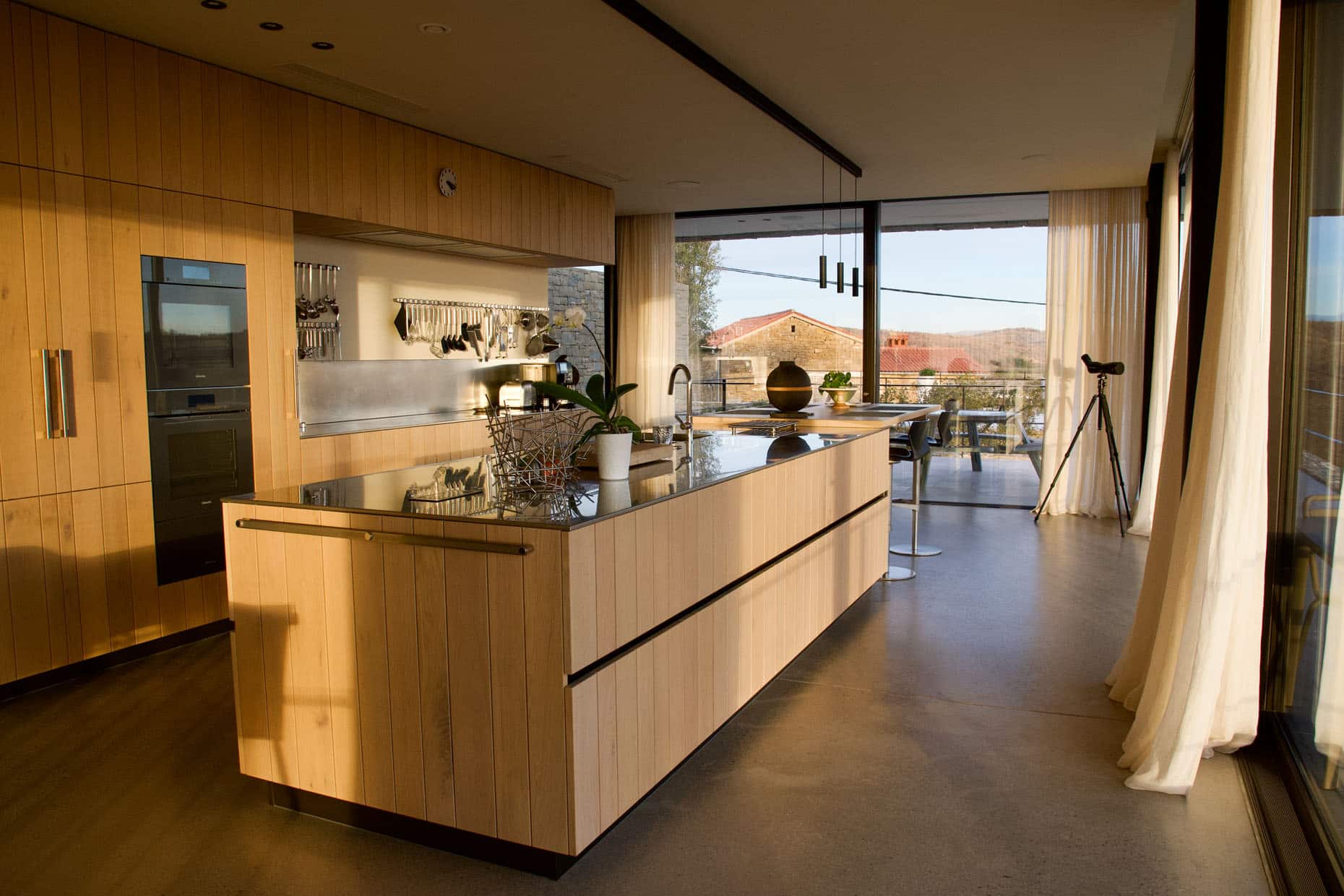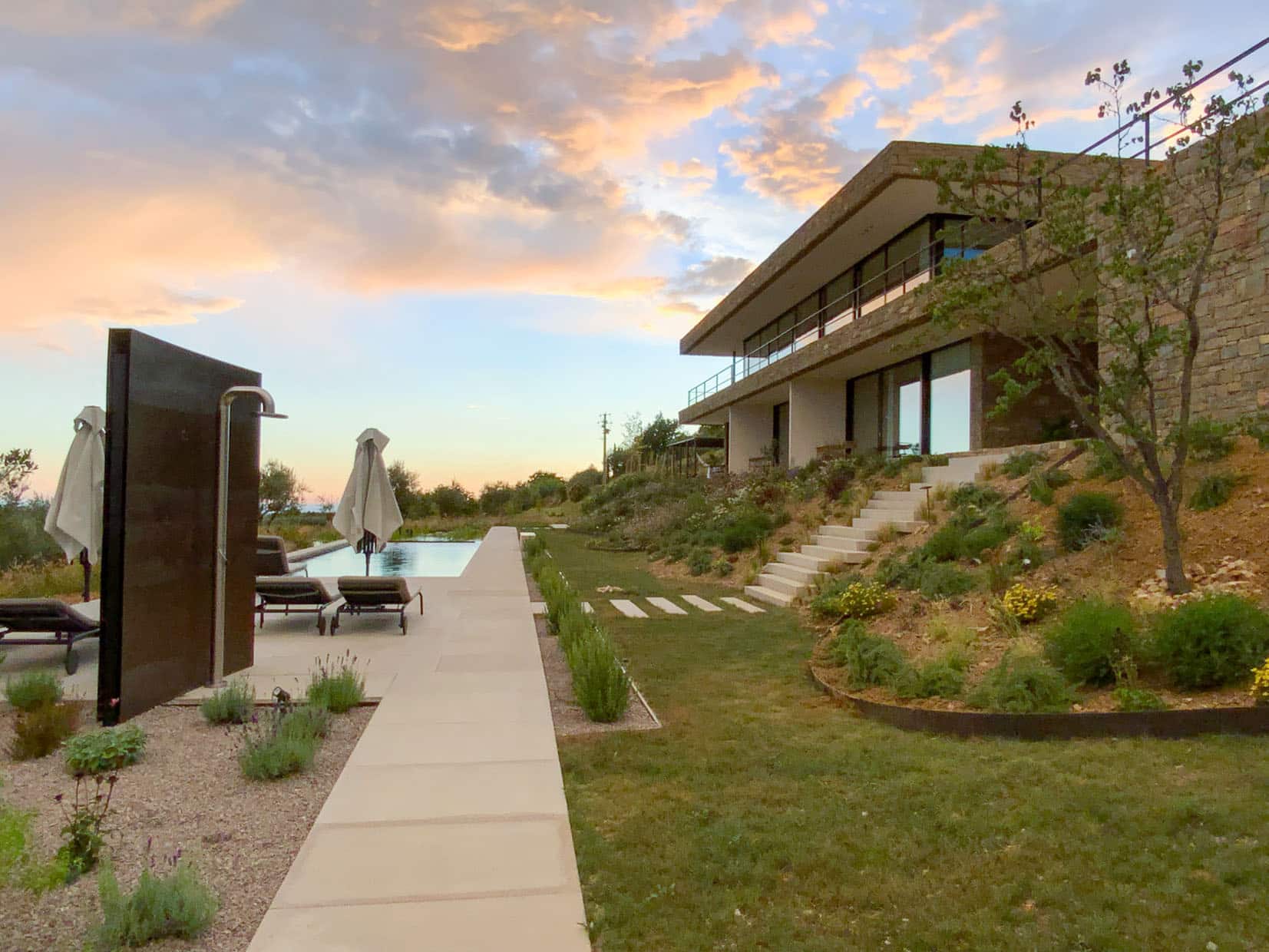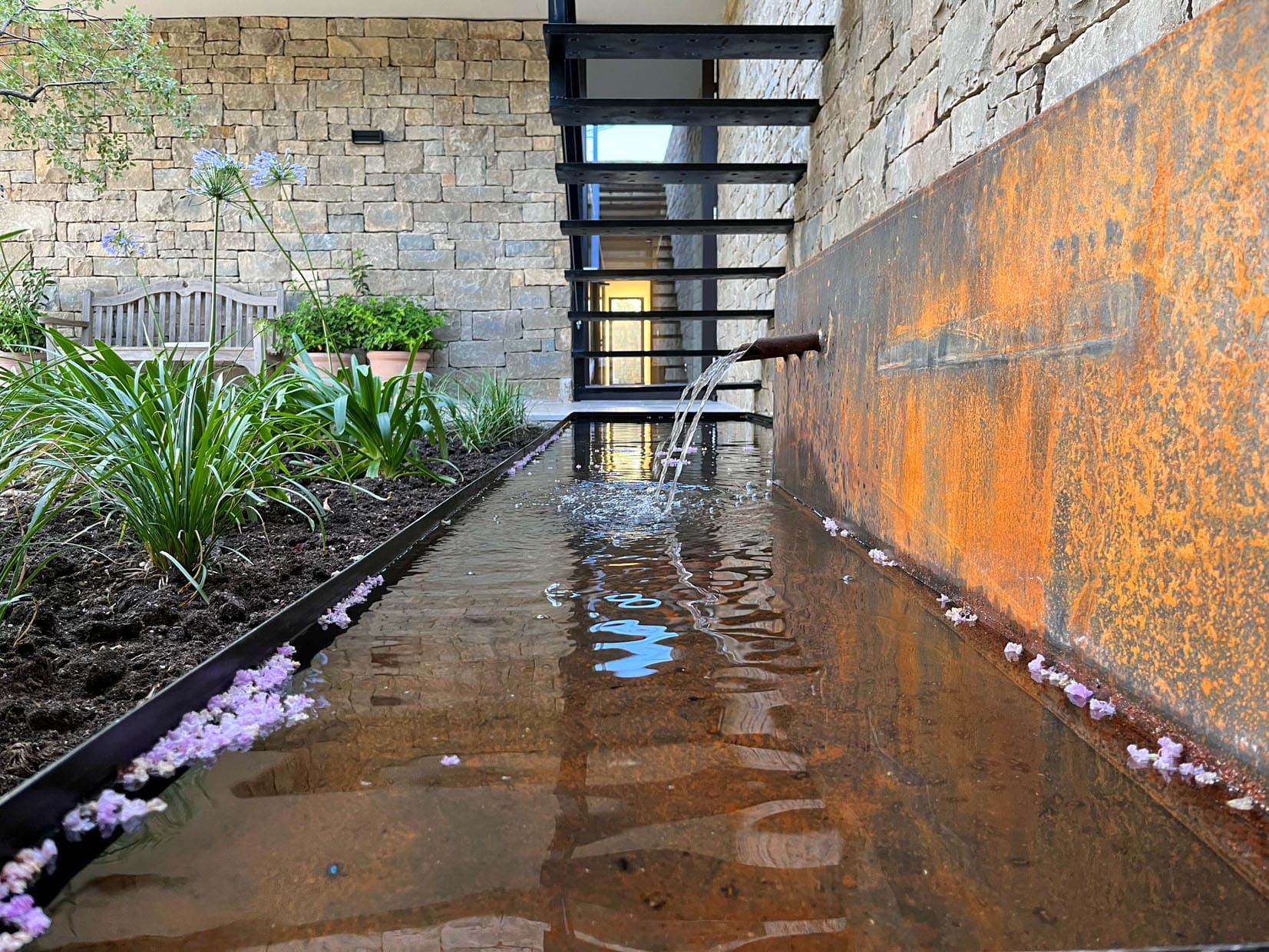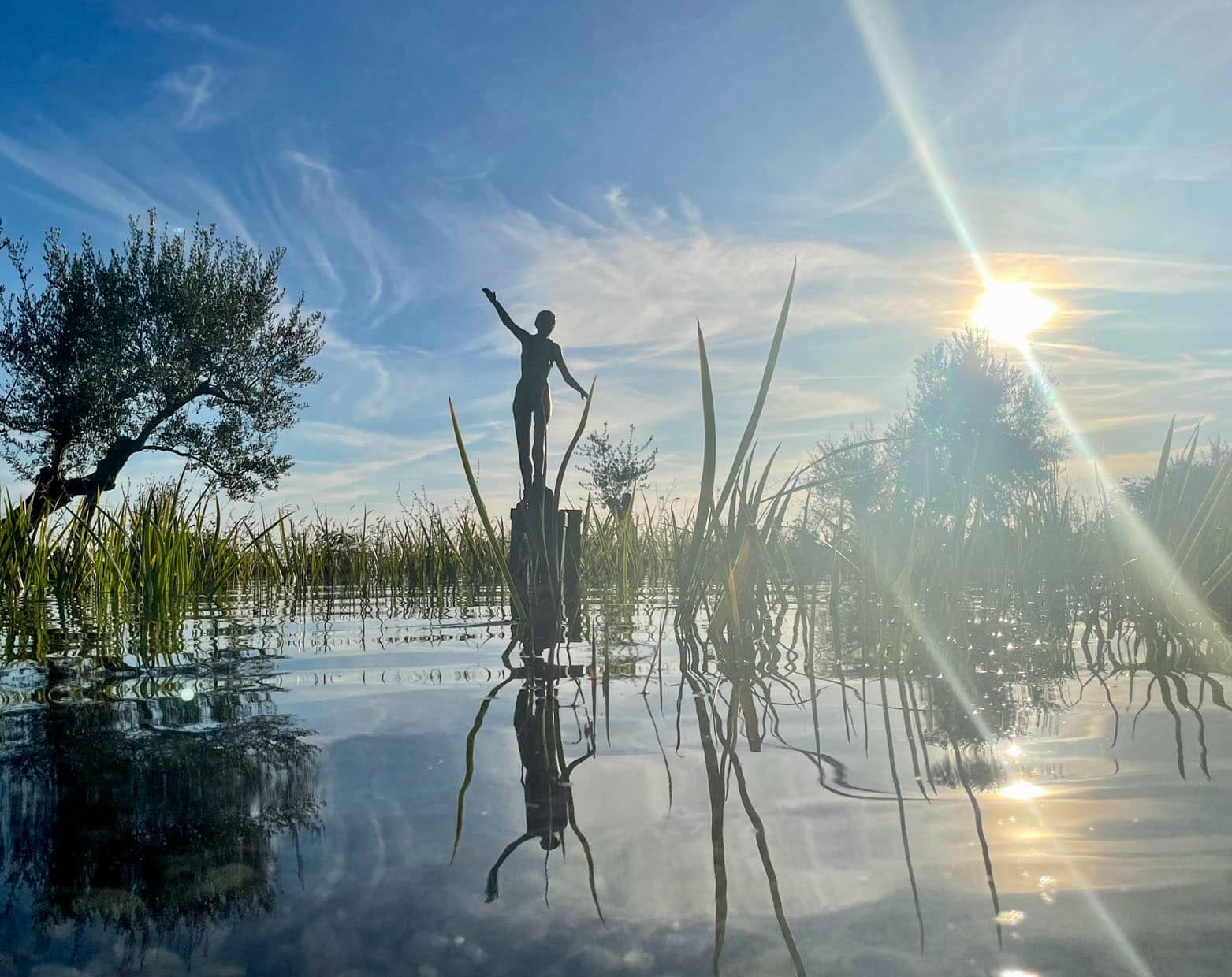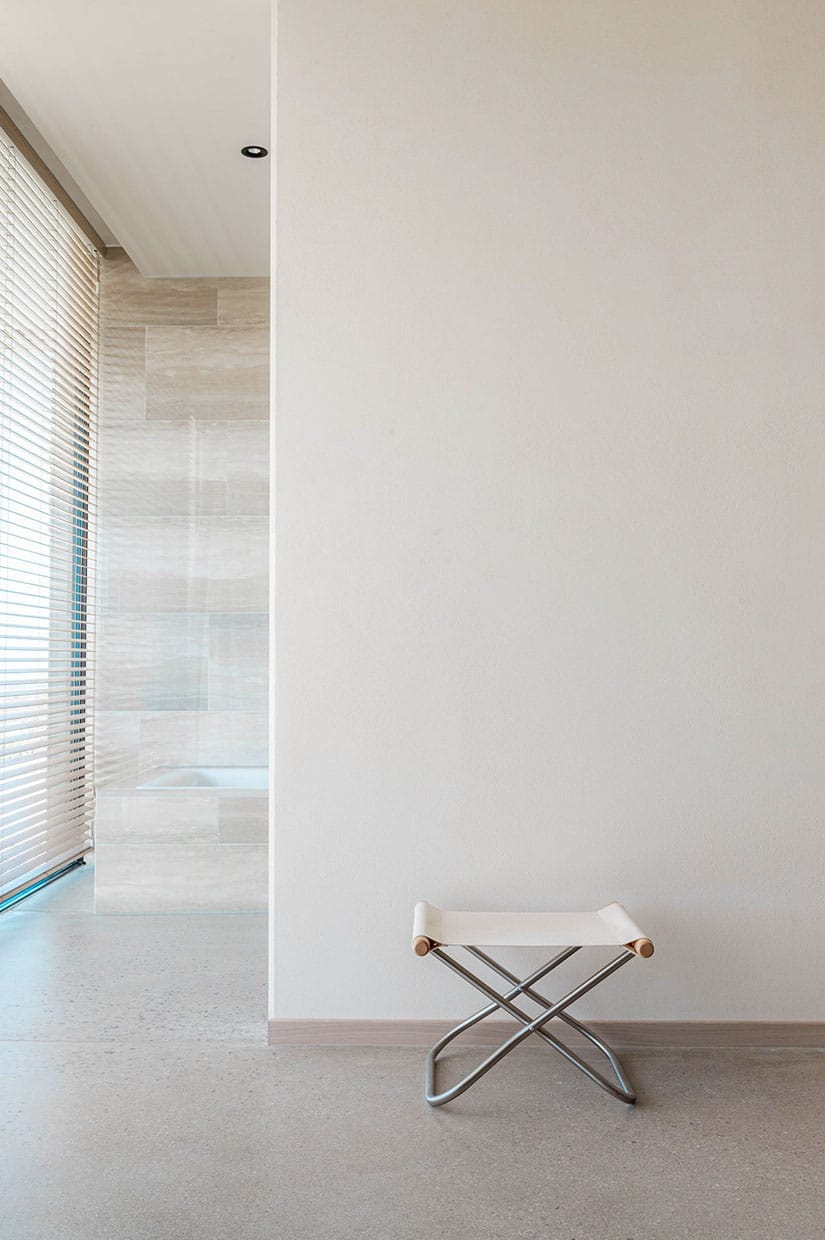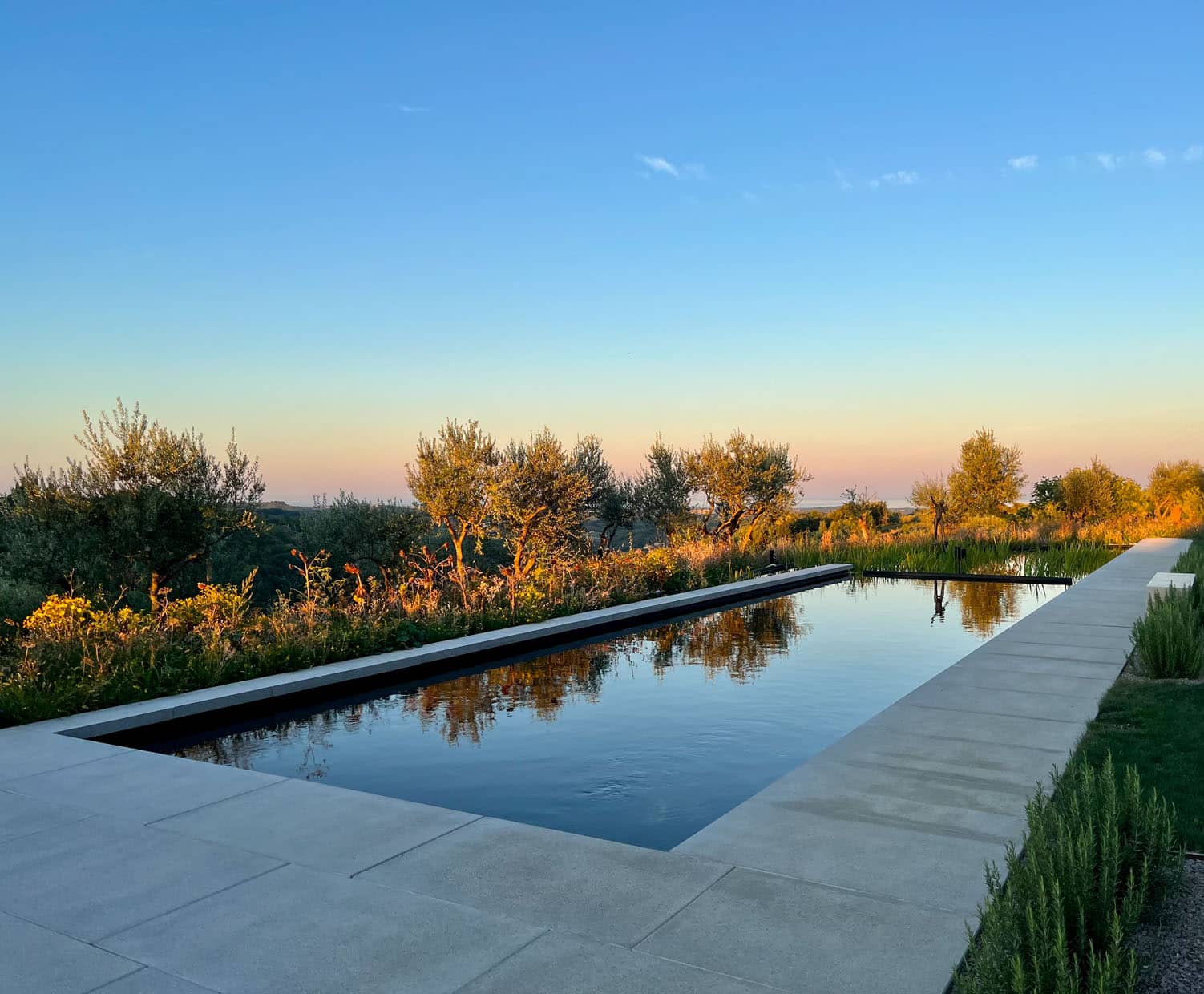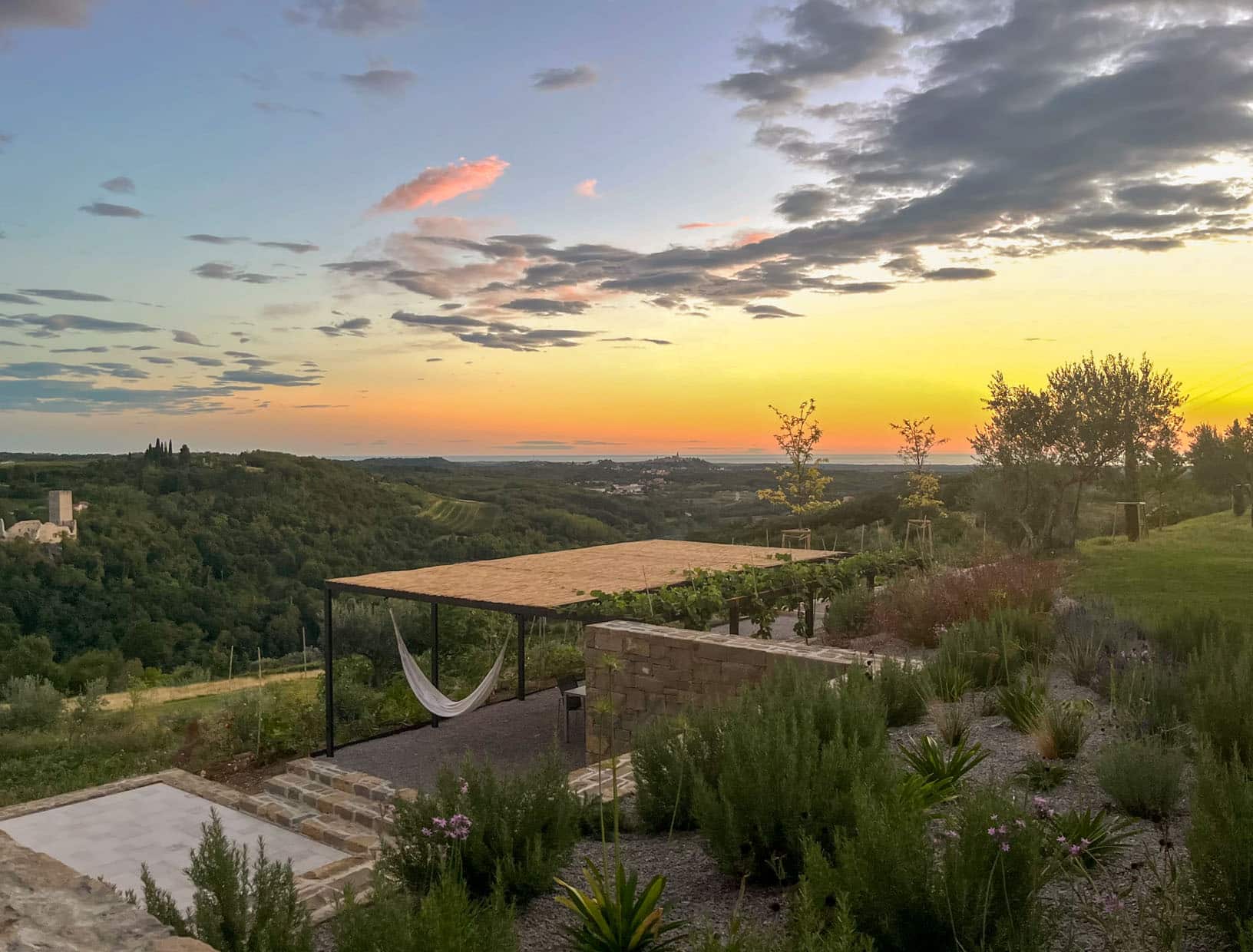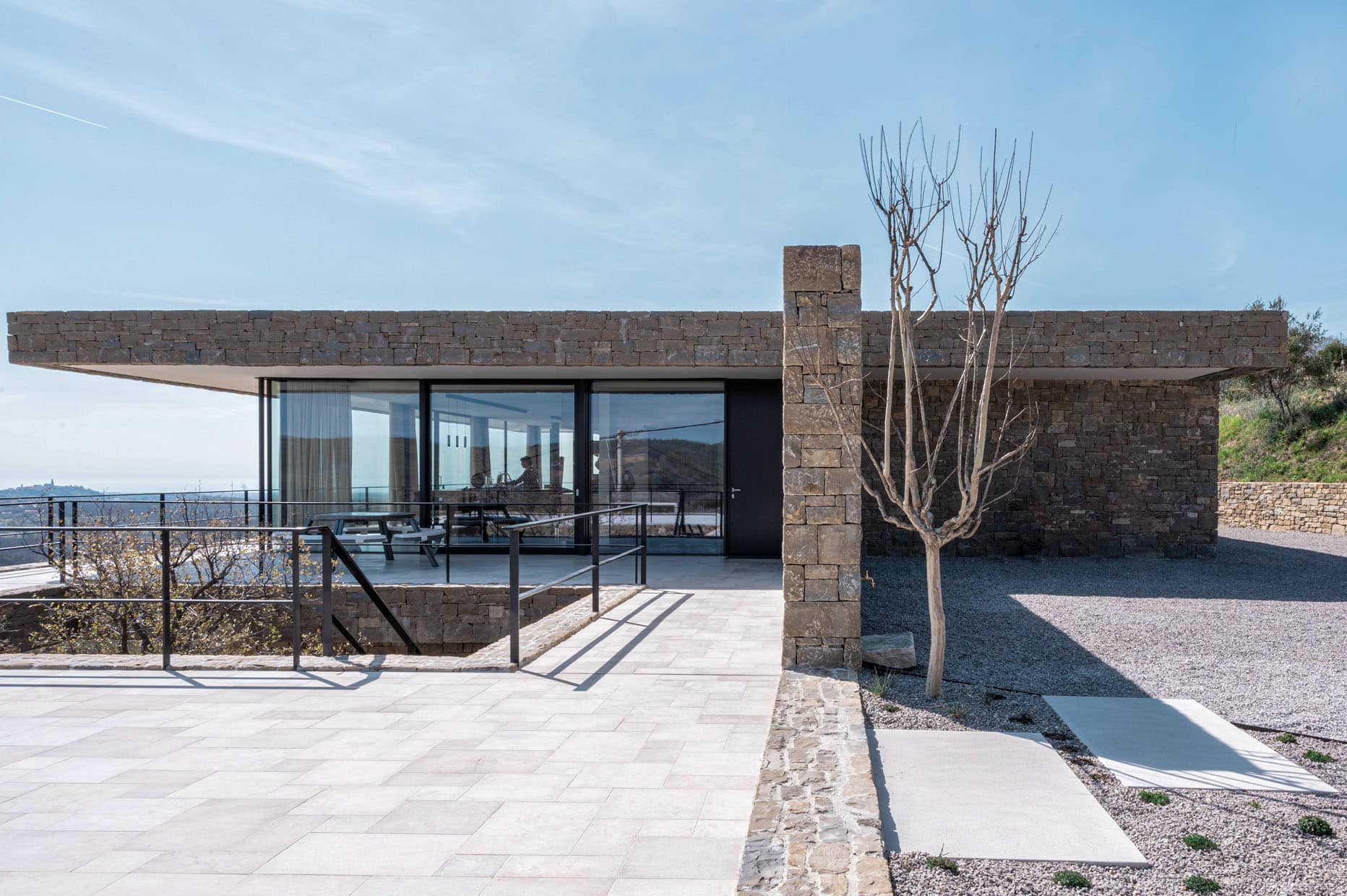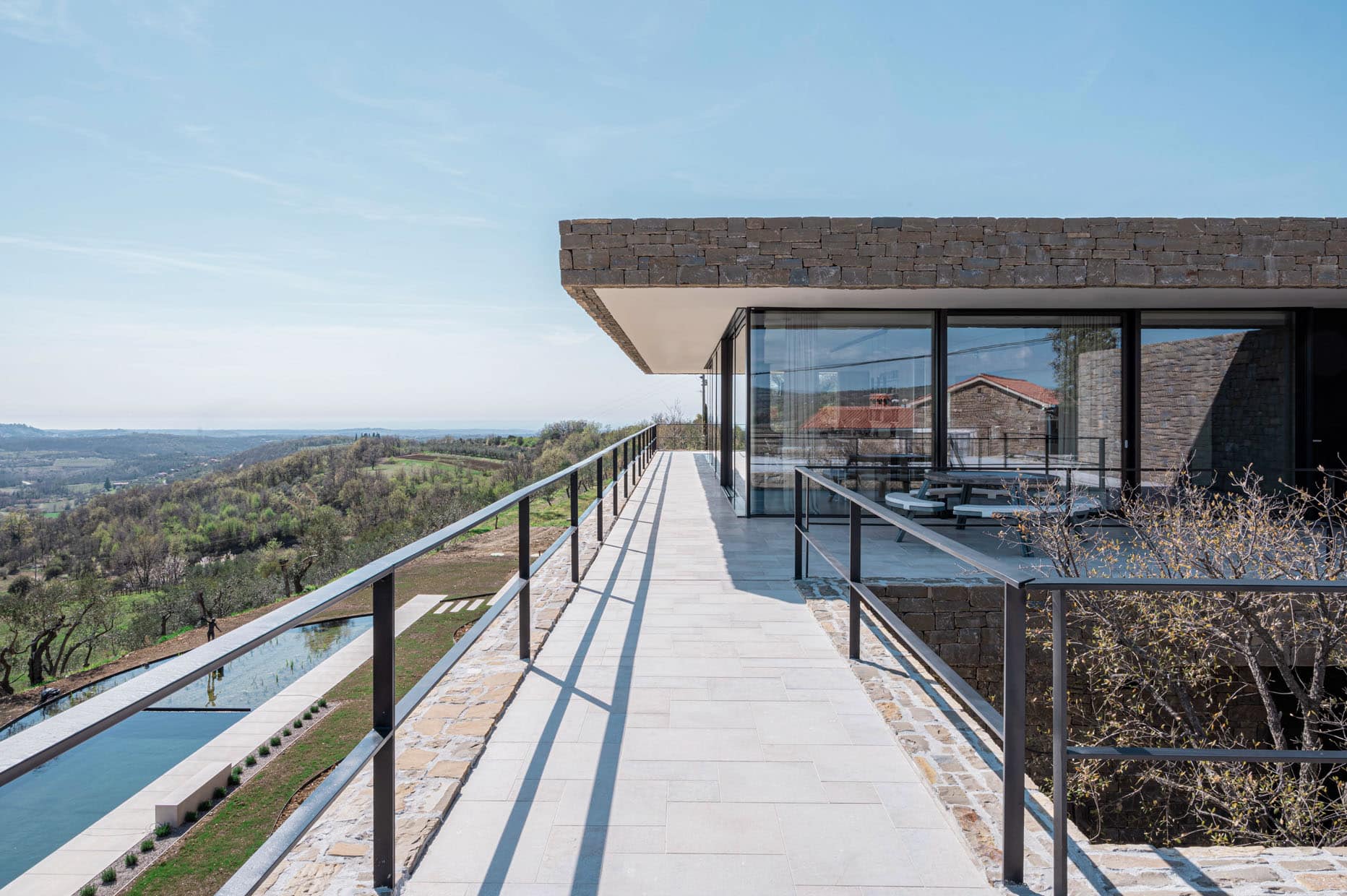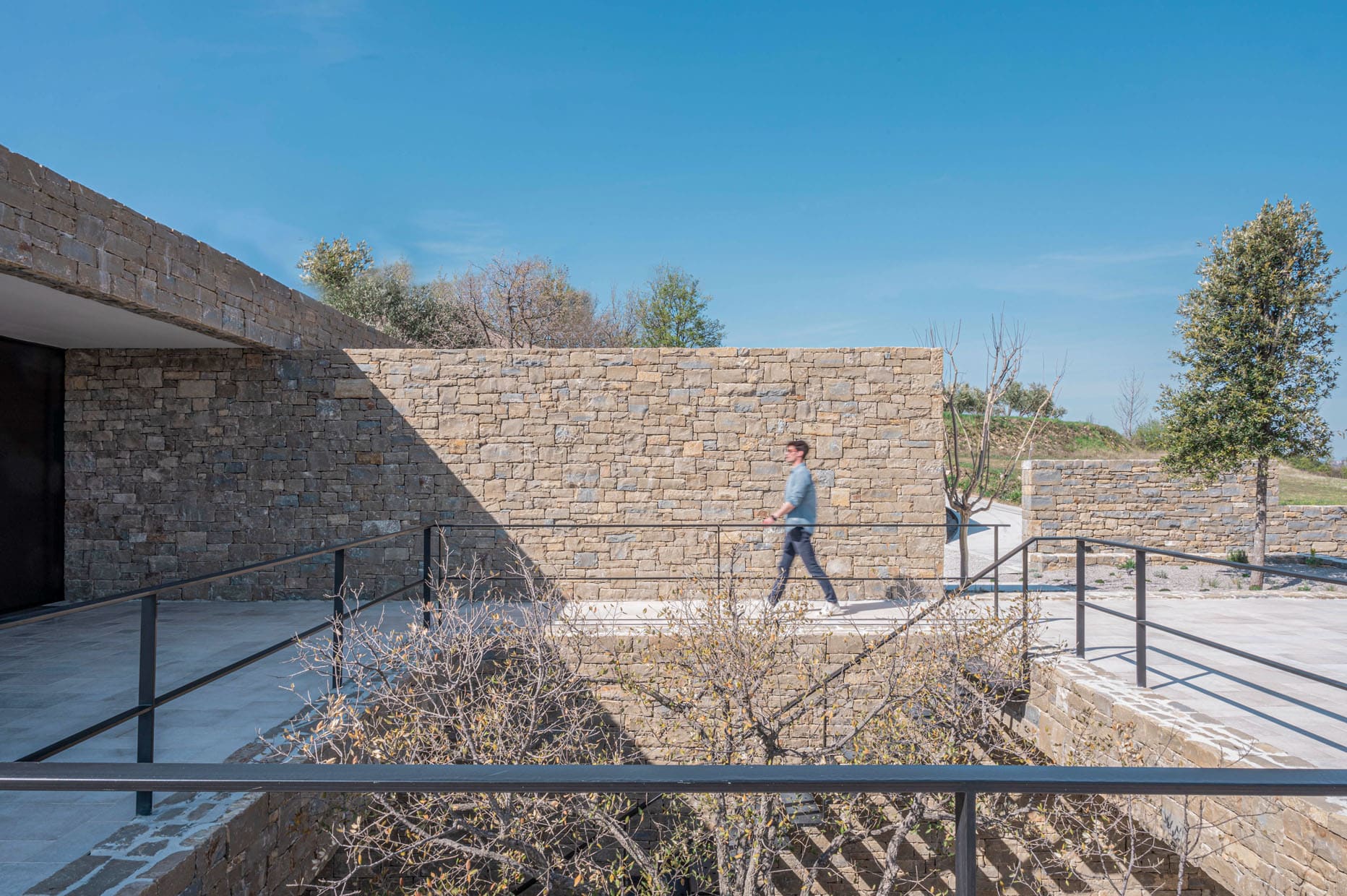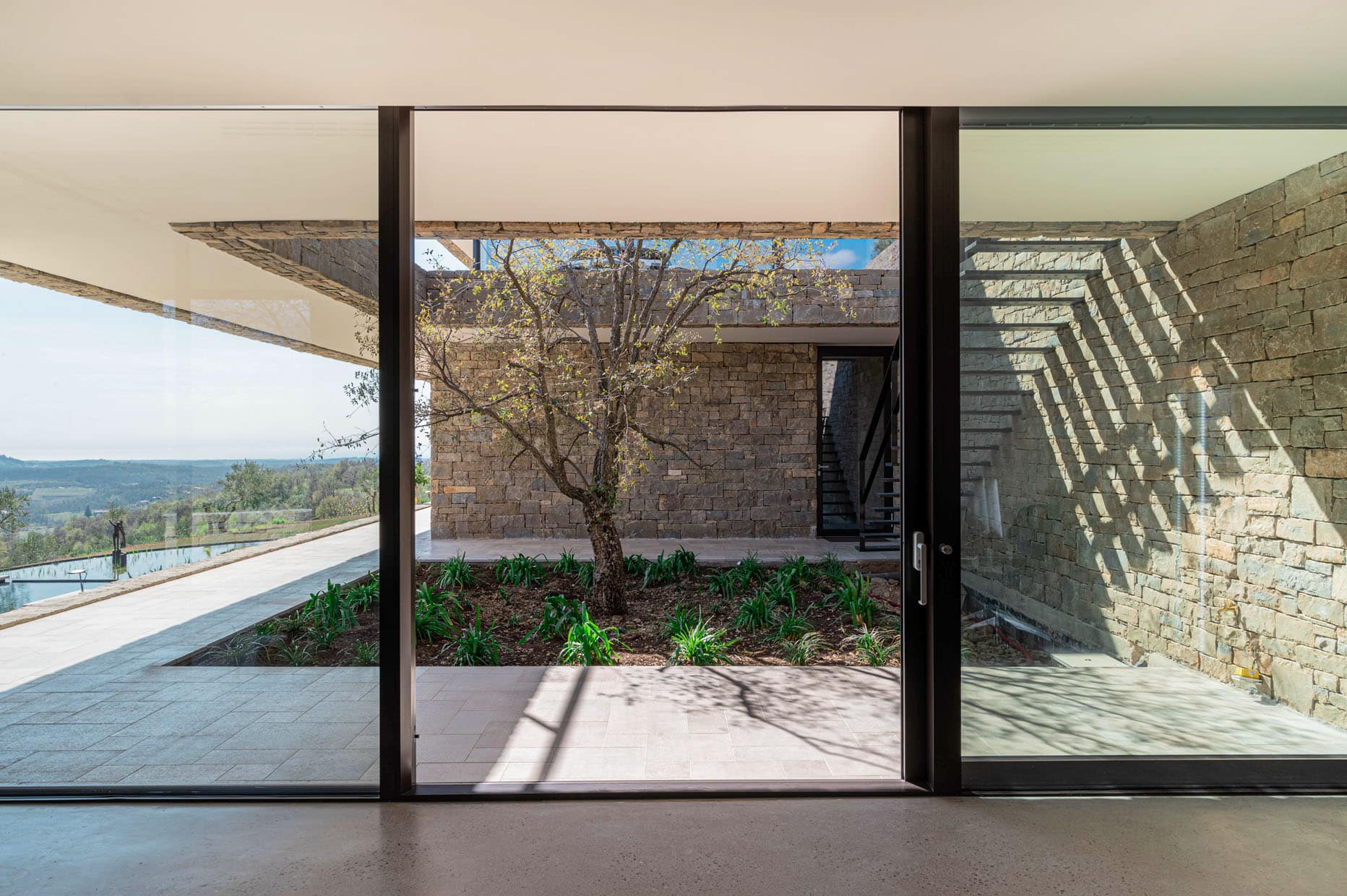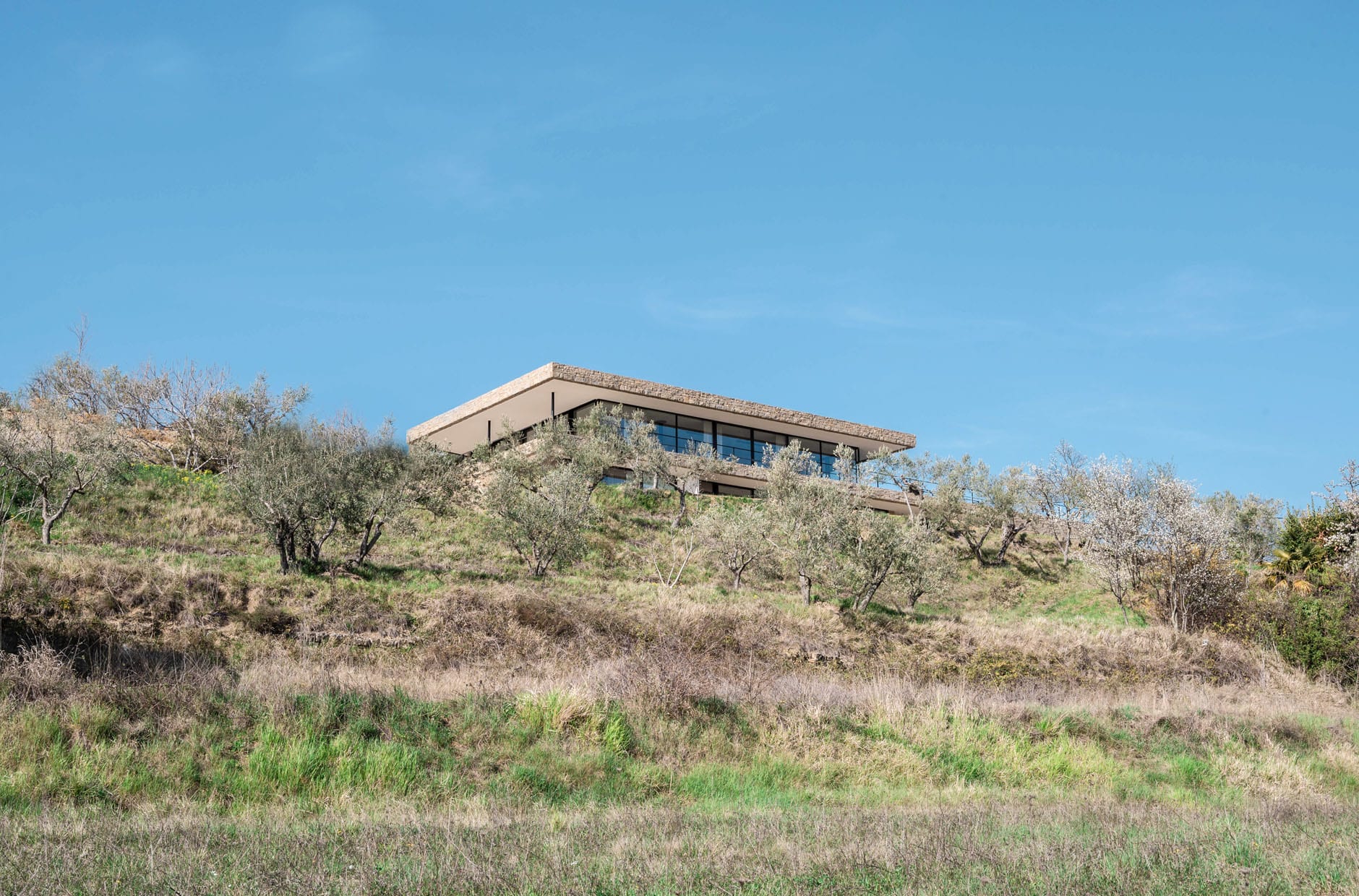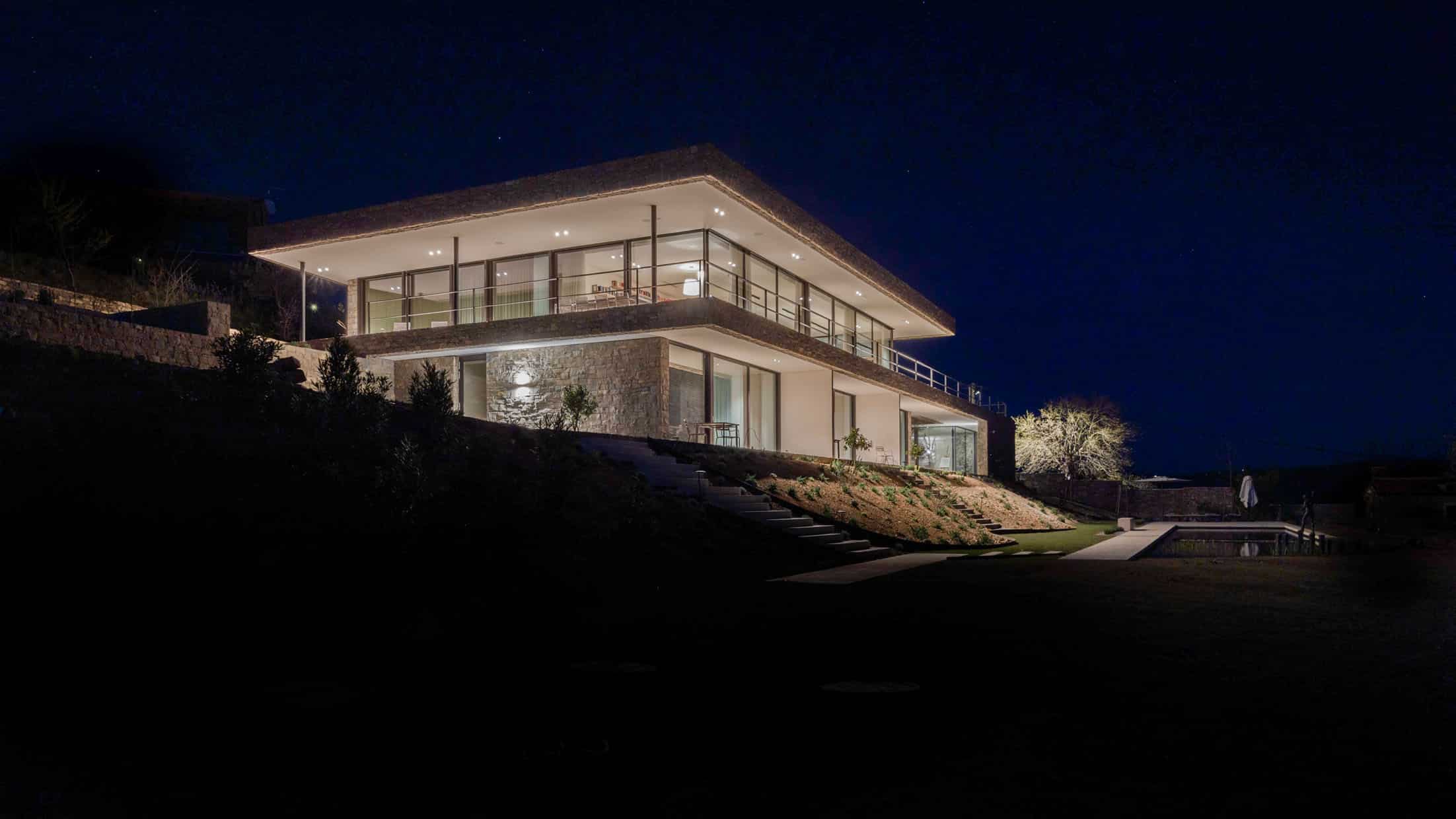 Details
| | |
| --- | --- |
| Region | HR – Croatia, Istria, Buje - Momjan |
| Name | Monte Piccolo B&B |
| Scenery | On a lonely hill with wide views |
| Number of guests | Max. 6 in 3 double rooms |
| Completed | 2022 |
| Design | Contour Architecten, Genk (BE); Landscape design: Tuinzicht, Hasselt (BE) |
| Architecture | Modern |
| Accomodation | B&B |
| Criteria | Rooms for 1-2 (hotel), Garden, Hiking, Pool, Sea, Wine, EV-charging station |
Availability calendar
The calendar shows the current availability of the accommodation. On days with a white background, the accommodation is still fully available. If an accommodation has more than one rentable unit, days with free capacities are shown with a light grey background. On days with a dark grey background, the accommodation is not available.
Request/Booking