Holidays in the 70s: Villa Benkemoun, on the outskirts of the southern French city of Arles, is an architectural icon from the 1970s. It was once the home of the parents of writer and journalist Brigitte Benkemoun. Together with her husband Thierry Demaizière, she renovated the building and now makes it available as a holiday home and for cultural events.
Built by the architect Emile Sala in the early 1970s, the villa is a sculptural structure with organic forms: curves and counter-curves define the floor plan and create a dynamic environment with circular and elliptical rooms and a Y-shaped living room. The rooms are arranged around a patio and open onto the expansive garden. Despite its modernity, the building still makes reference to local traditions: its tower is an allusion to Provençal dovecotes.
The interior design is just as unique as the architecture, with an extravagant chimney cowl by artist Max Sauze and floors by ceramist Guy Bareff. In the round dining room the walls have been covered with cork once more, just as they used to be. The furnishings, which have remained almost unchanged for 45 years, have been refurbished and supplemented with additional pieces from the period. With round shapes, the typical colours, patterns and materials, the whole house reflects the attitude to life of that time.
This spacious villa features a large living room, dining room, kitchen and five bedrooms (all with private bathrooms). It is surrounded by a one hectare garden – complete with a terrace, pool and pool house.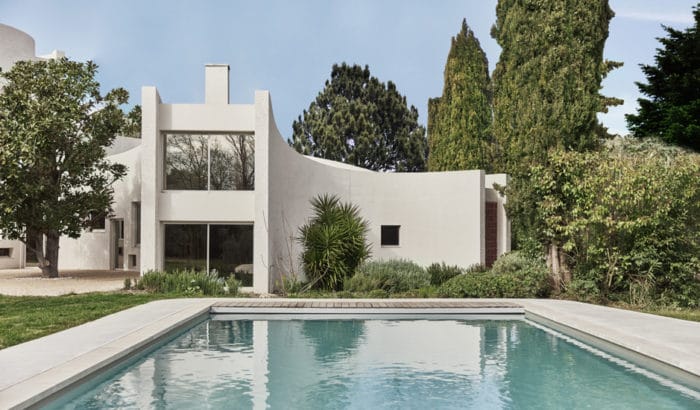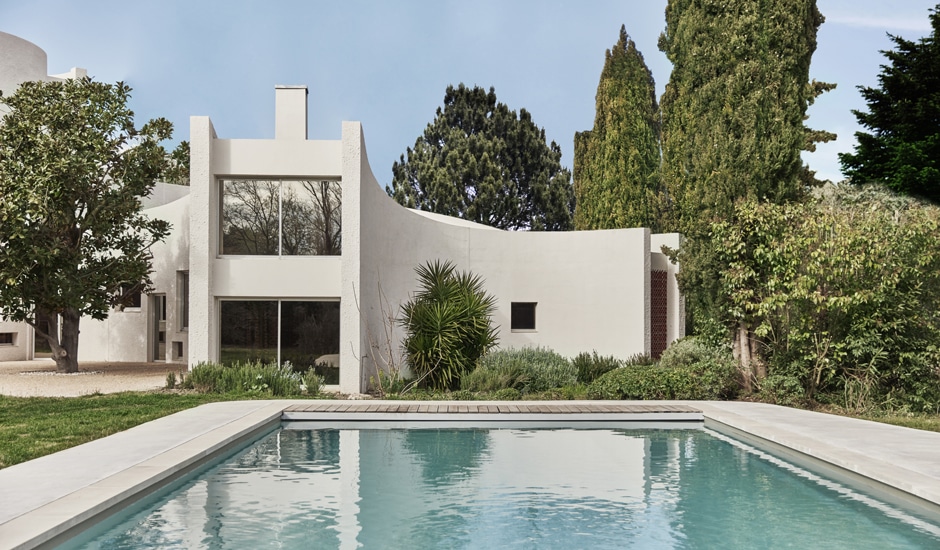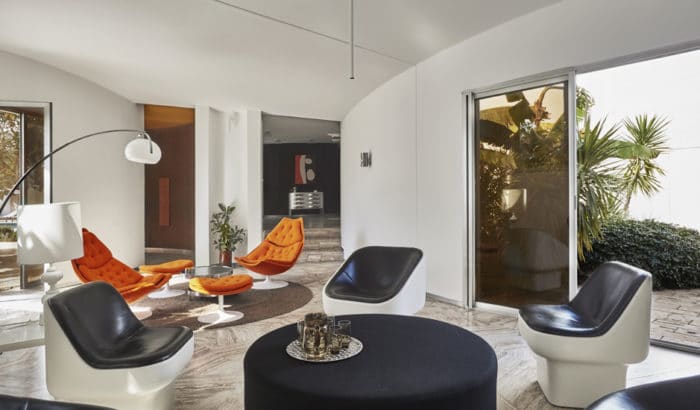 What to do
Contemporary photography festivals in July, Luma Arles, museums, excursions to the Carmague (horse riding), Alpilles (15/20 km), beach (30 km), very good restaurants
Why we like this house
The house and its interior are a homage to the seventies: you feel like you're on the set of an old James Bond film. 
This house is great for
For architecture and design lovers. For holidays with friends or family (but not recommended for small children).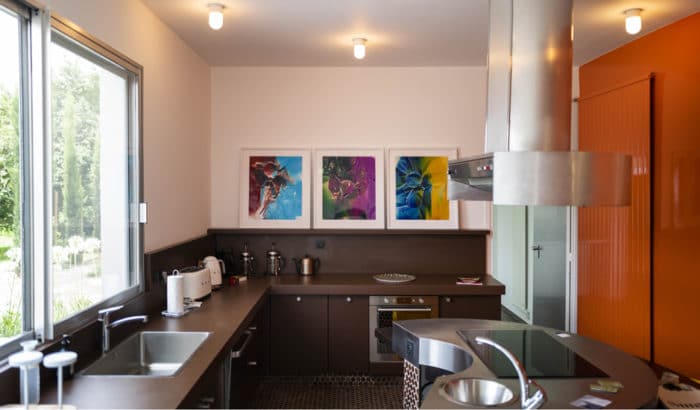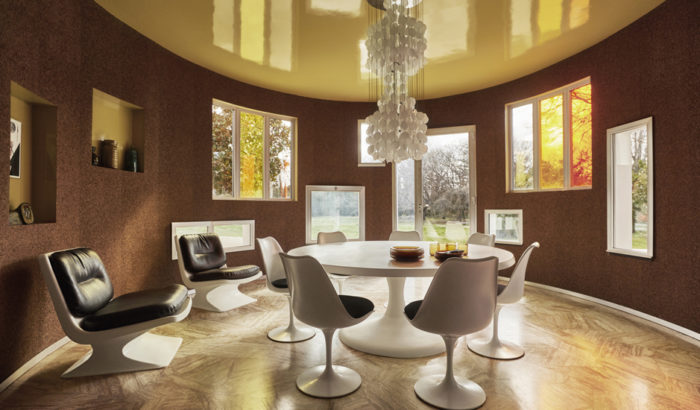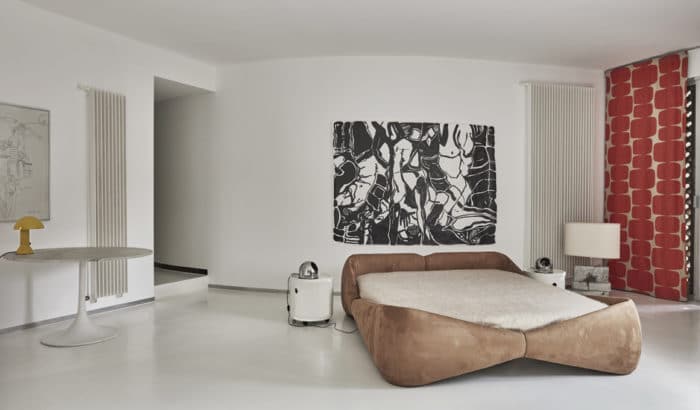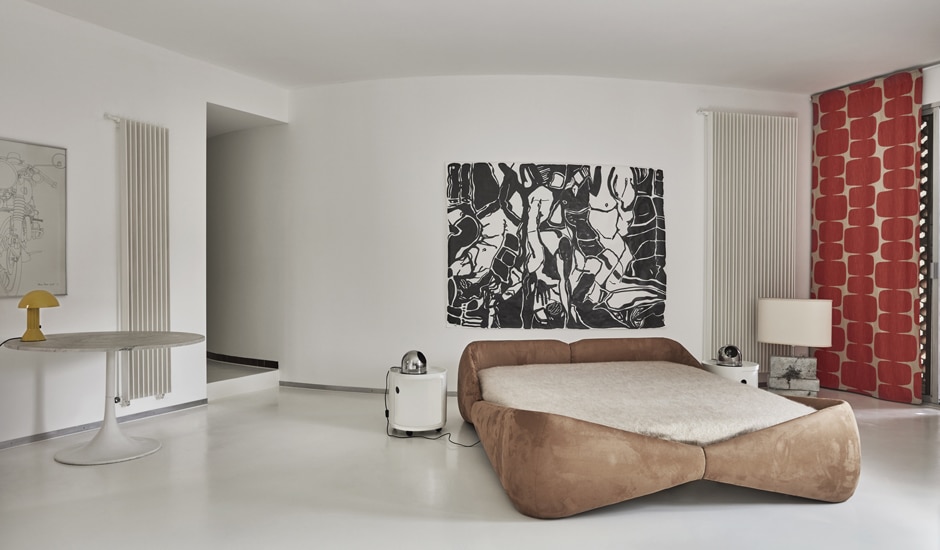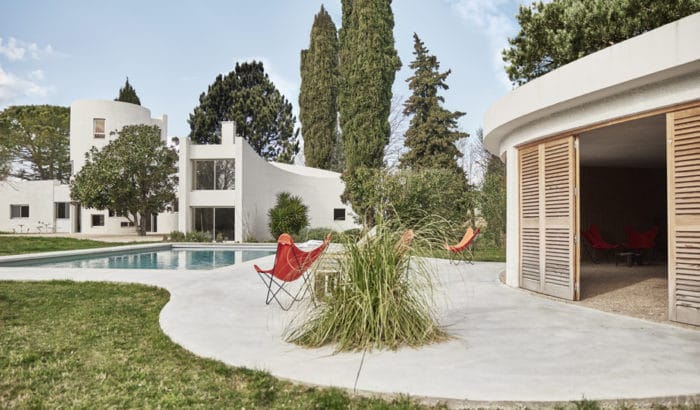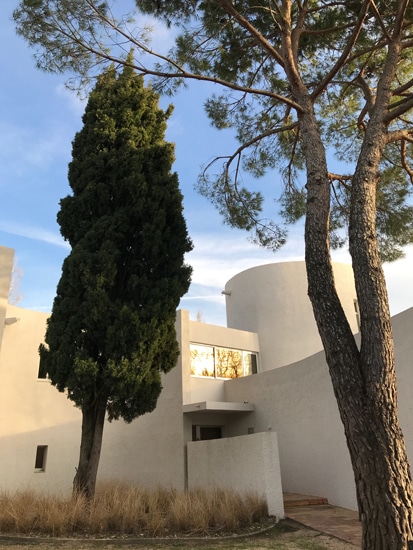 Details
| | |
| --- | --- |
| Region/Town | FR – France, Provence-Alpes-Côte d'Azur, Bouches-du-Rhône, Arles |
| Name | Villa Benkemoun |
| Scenery | On a wide private property 5 km from Arles |
| Number of guests | Max. 10 adults and 2 children (in 5 bedrooms each with private bathroom) |
| Completed | 1974, 2017 |
| Design | Emile Sala; Interior design: Robert Heams, Max Sauze, Guy Bareff; Interior design (2017): Thierry Demaiziere |
| Published | Häuser 4/2020, Gael Maison 4/2020, AIT 4/2020, Art et décoration (1974) Elle décoration (2019), GAZETTE DROUOT 7/2019 |
| Architecture | Modern classic |
| Accomodation | House |
| Criteria | 1-2 (house/apartment), 1-4 (house/apartment), 1-6 (house/apartment), 1-8 (house/apartment), 8+ (house/apartment), Art, Family, Garden, Pool, Sea |
Request/Booking