The Altes Dorfhaus Sechzehneichen invites you to take a relaxing break in the Brandenburg province. The holiday home is located in the small village of Sechzehneichen, surrounded by meadows and forests, and only a 1.5 or 2-hour drive from the metropolises of Berlin and Hamburg respectively. The refurbished brick house has retained its original charm. The combination of old floorboards and doors, vintage furniture, a bathtub with feet along with details such as the curtains in front of the kitchen units or hook rails create a nostalgic feel. The Eames Chairs, the hammock chair, the mint-coloured refrigerator and coloured walls in the bedrooms add a modern touch and freshness to the ambience.
The living room is where all the action unfolds: here you can sit on the sofa by the fireplace, you can prepare a meal or chat at the dining table – with a view of the garden and the green surroundings. Three bedrooms are available for retreat. One is on the ground floor and has a private bathroom; the other two in the attic share a bathroom. In fine weather, the large garden lures everyone outside. Since it adjoins a field, guests enjoy wide views from the seating area next to the house. The hammock is a great place to doze in the shade of the trees, while the children can play on the lawn.
What to do
Walking, cycling, swimming, boating; visit to the Brandenburg island garden "INSL Kyritz" with beer garden on a small island in the Untersee (the lakes Obersee and Untersee are only about 10 minutes away by car). Excursions: Kahlbutz knight's estate, thermal baths in Neuruppin.
Why we like this house
With its low-key, nostalgic-tinged ambience and the large garden, the Altes Dorfhaus fulfils the longing for simple country life.
This house is great for
Families and groups of friends seeking nature and relaxation.
Sustainability
E-mobility: EV charging station directly at the house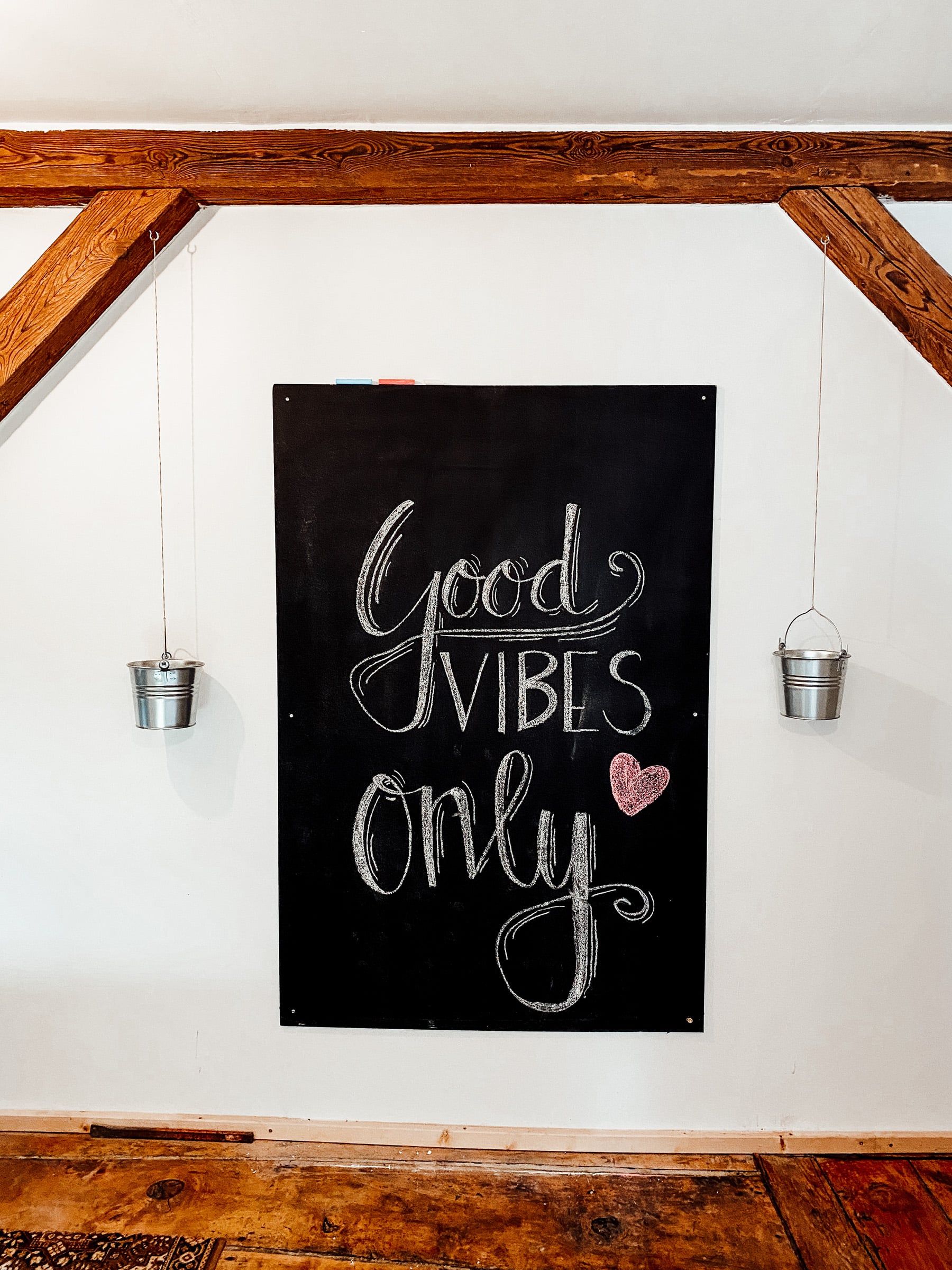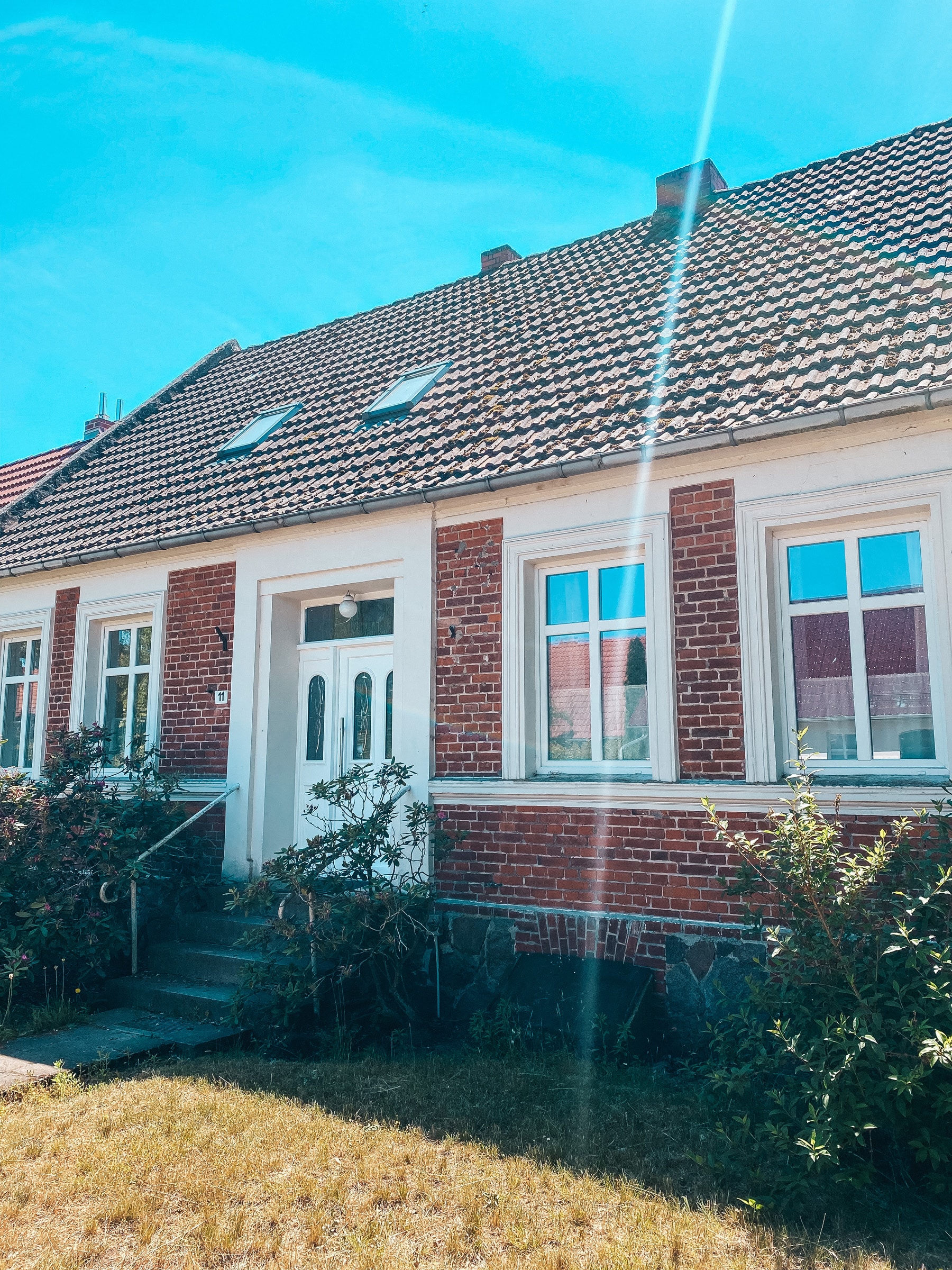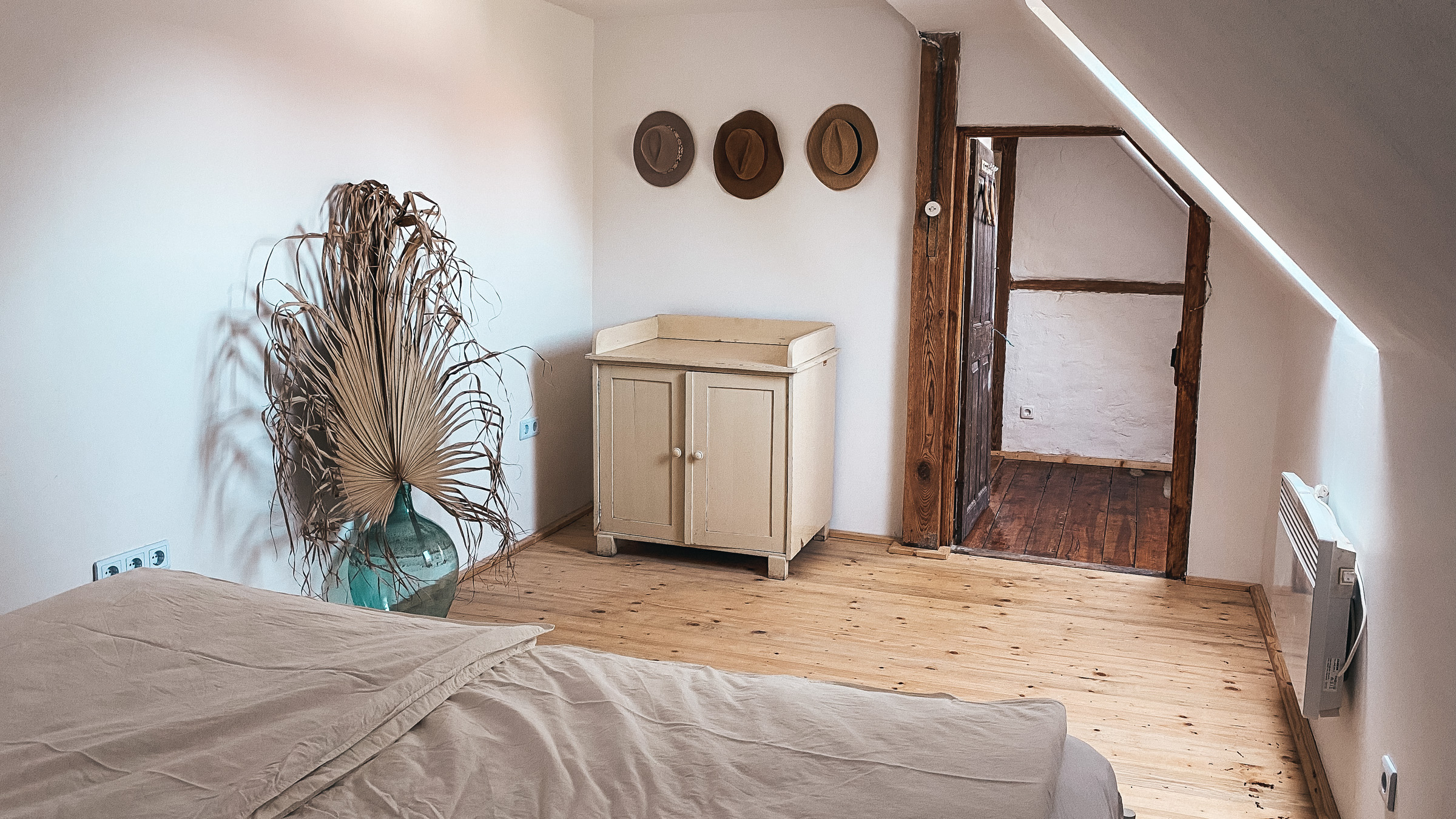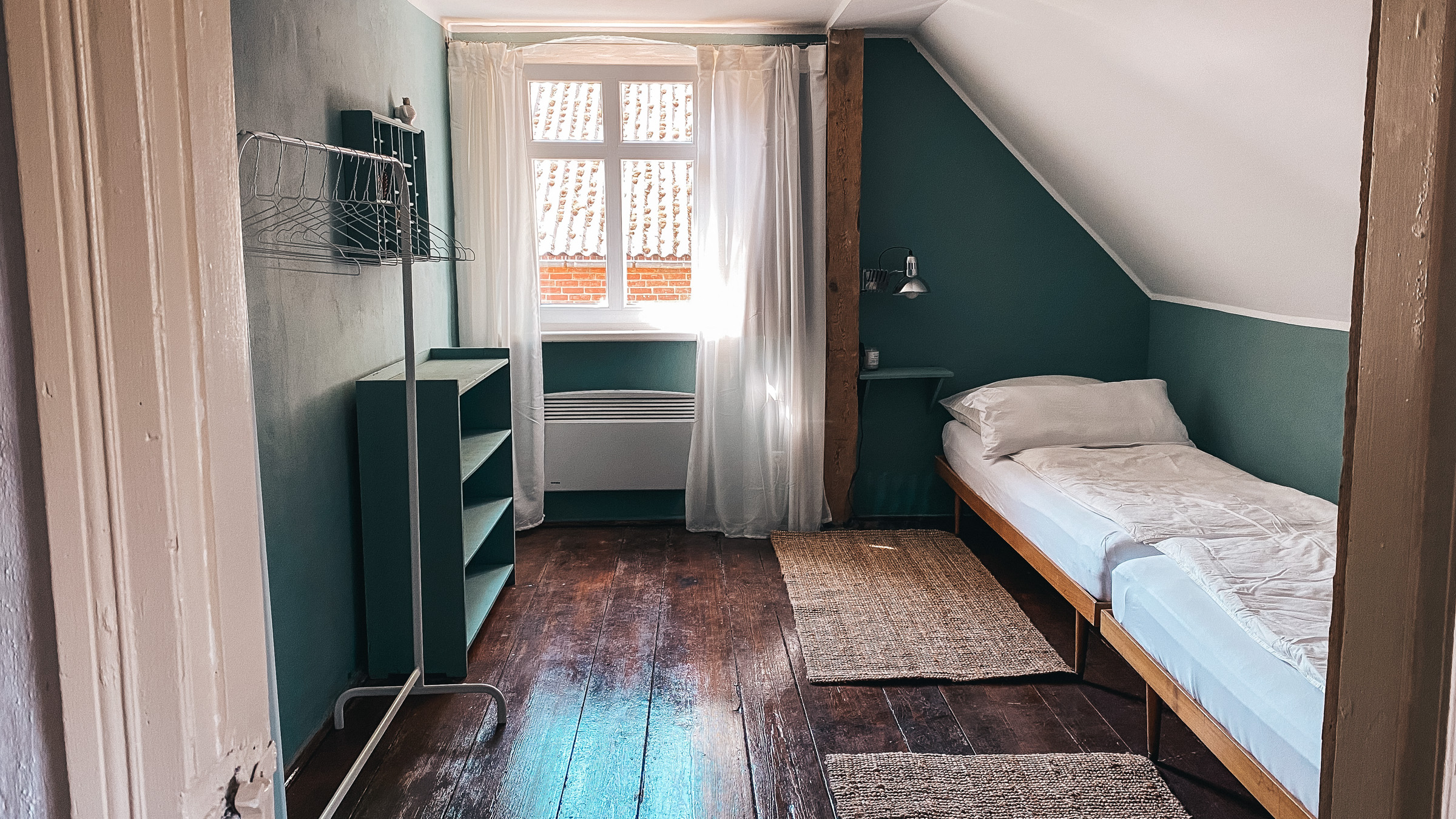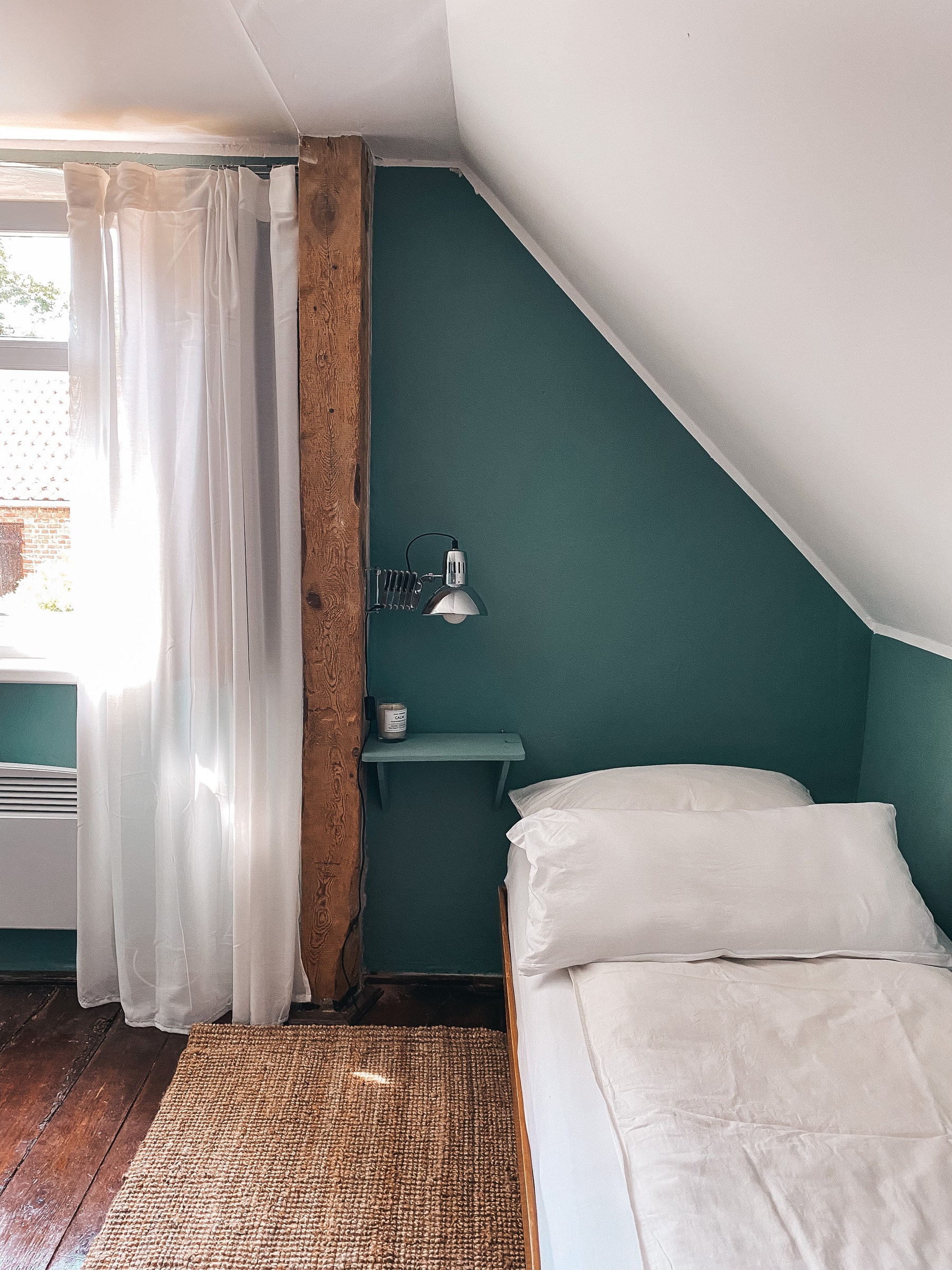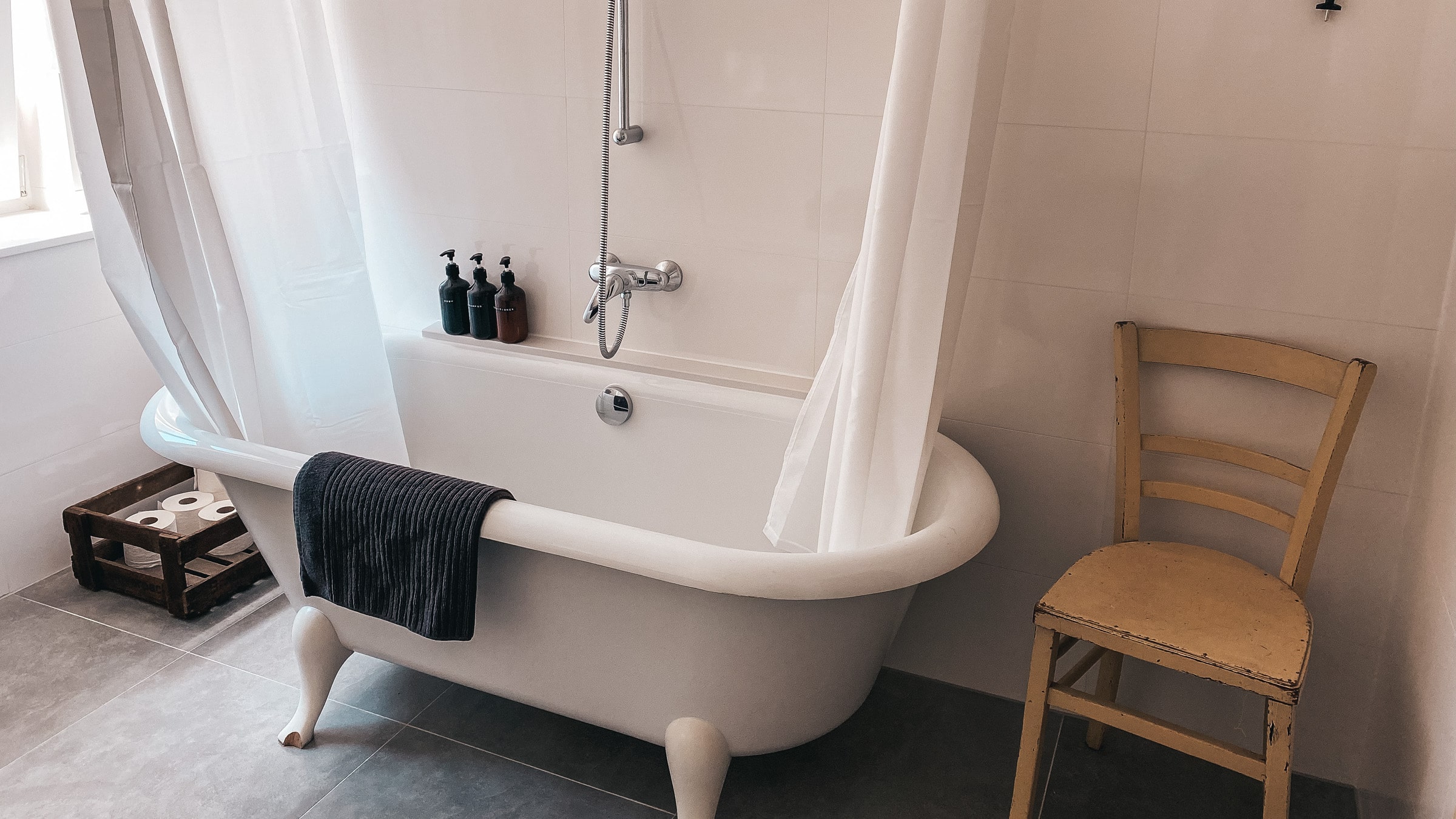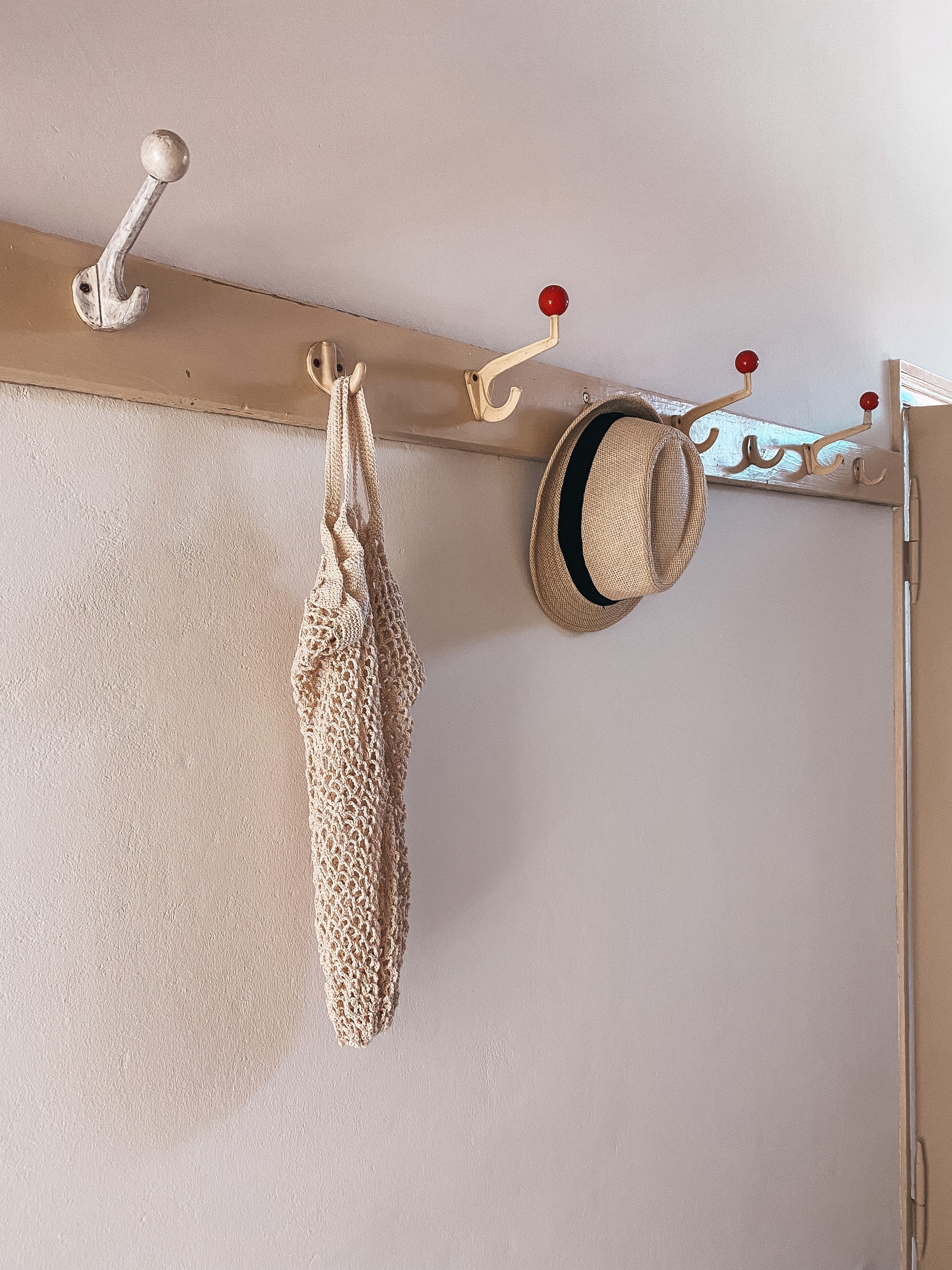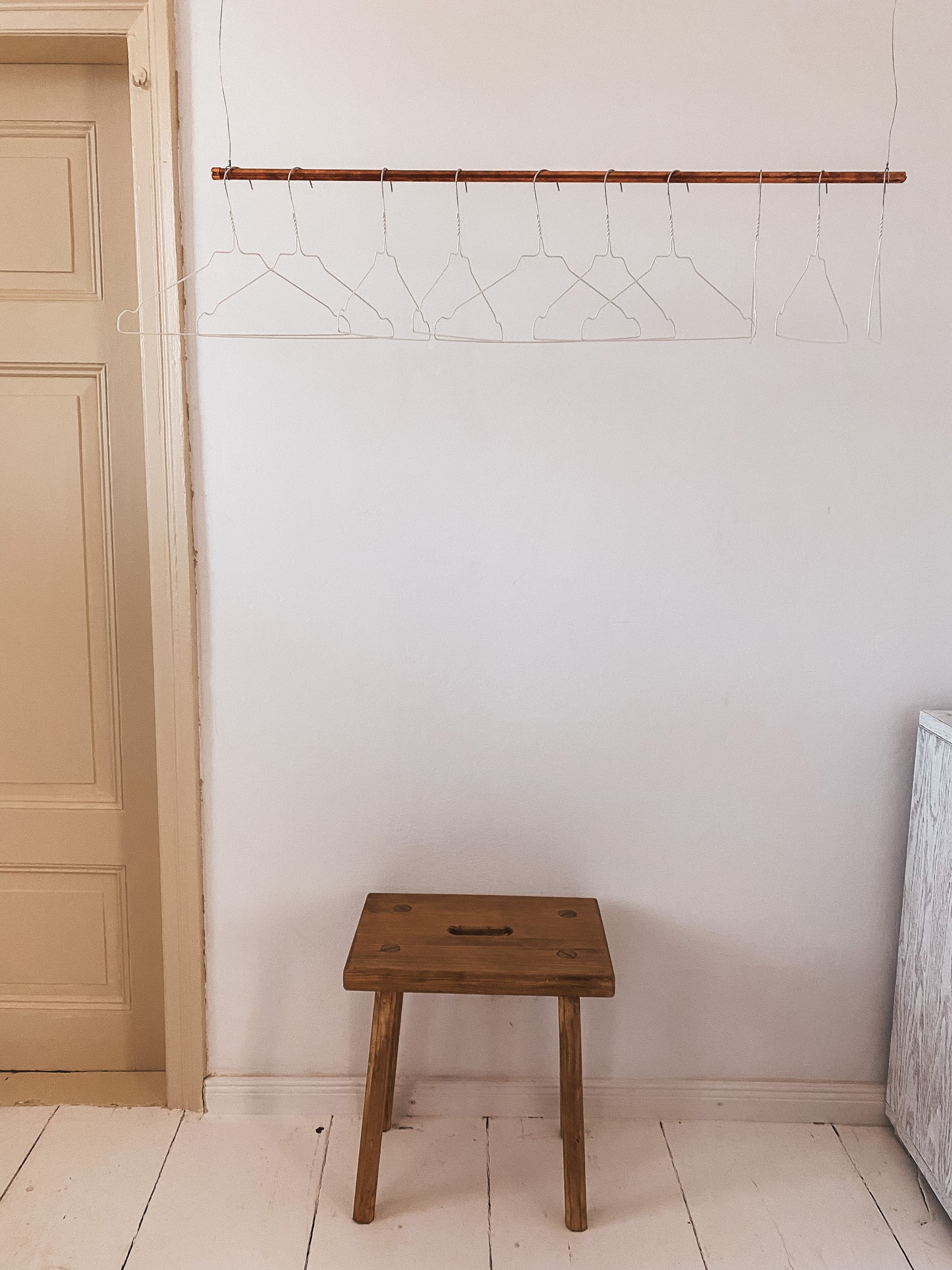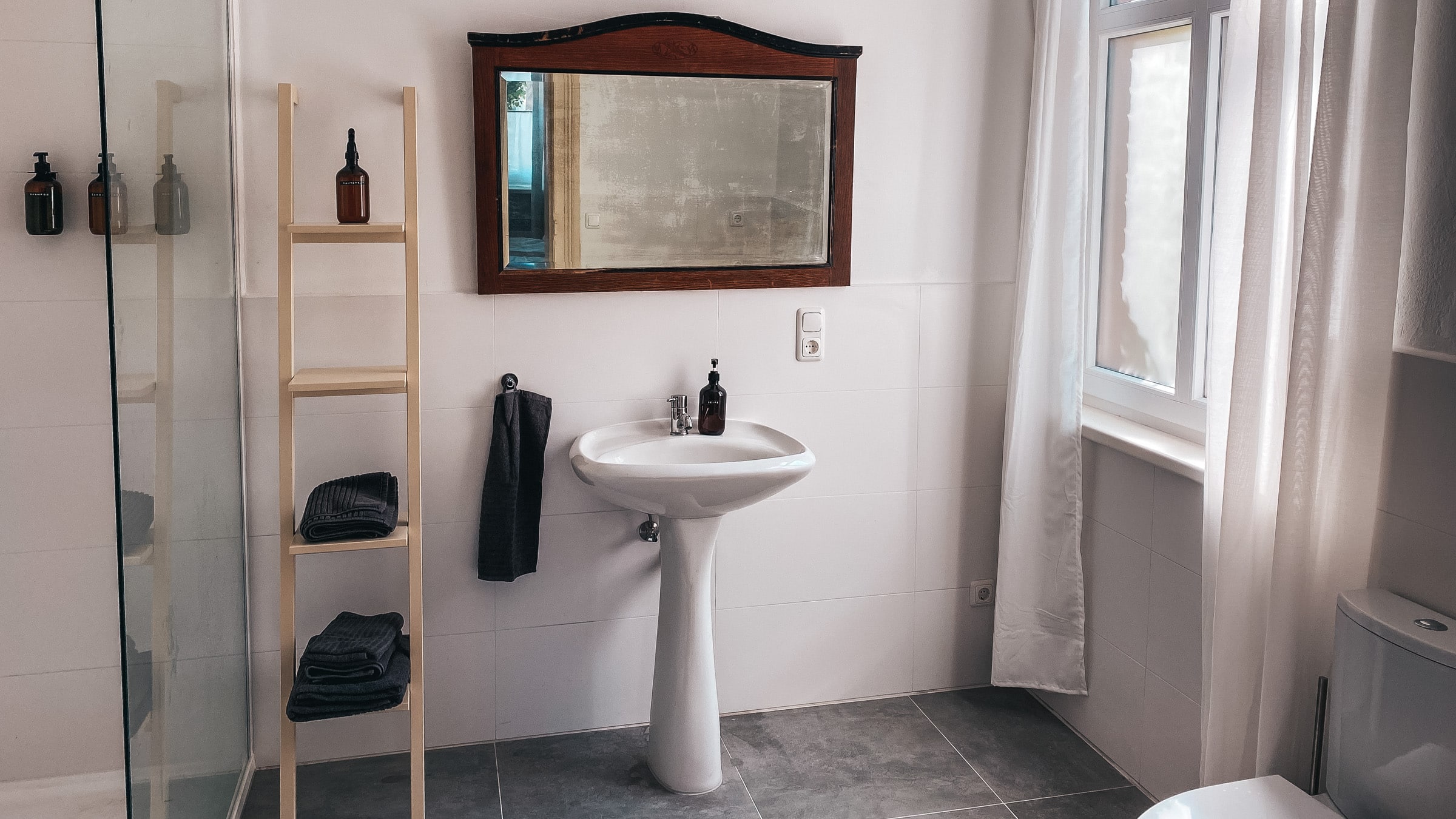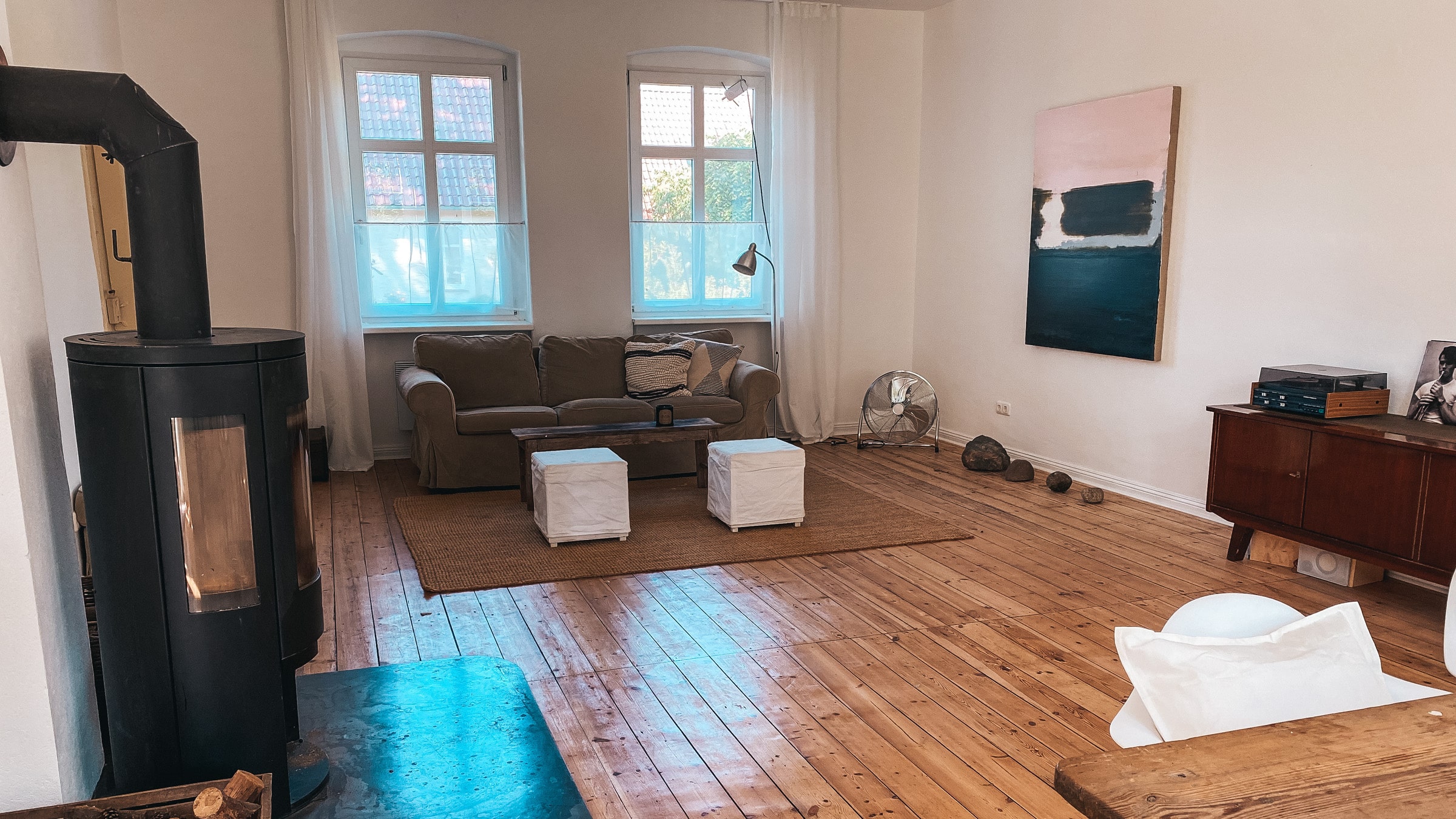 Details
Availability calendar
The calendar shows the current availability of the accommodation. On days with white background the accommodation is still available. On days with dark gray background the accommodation is not available.
Request/Booking