Staged reduction: Situated in the heart of the Val di Noto on a spur of the Monti Iblei, Casa Balate artfully directs the eye and highlights the minimalist architecture and the Mediterranean backdrop of olive, almond and carrubo trees with atmosphere and striking effect.
Clear shapes and imposing view axes characterise this holiday home. A sublime, secluded haven of tranquillity, surrounded by fragrant maquis and air-shimmering vistas that extend beyond the glowing silhouette of the Baroque town of Noto to the sea. The pool, which adjoins the terrace "flows" into the surrounding garden.
Both the exterior and the interior are dominated by regional building materials, such as natural stone from Trapani and "muri a secco" (drystone walls) made of limestone, which contrast with the plaster surfaces of the walls and ceilings.
The spacious kitchen, dining and living area extends over two levels and is structured by a continuous dry stone wall and a kitchen block made of black granite. The focus, however, is on the graphically patterned stone floor that connects both levels and gives the space a special feel. The two larger bedrooms are surrounded by trees and shrubs, providing a pleasant climate, while the smaller bedroom follows the sunset. Each of the three rooms has its own bathroom.
Arranged around the house are different terraces for every time of day and season – all the way up to the roof terrace, which at night is wrapped in the glimmer of the lights of Noto, Marzamemi and Portopalo.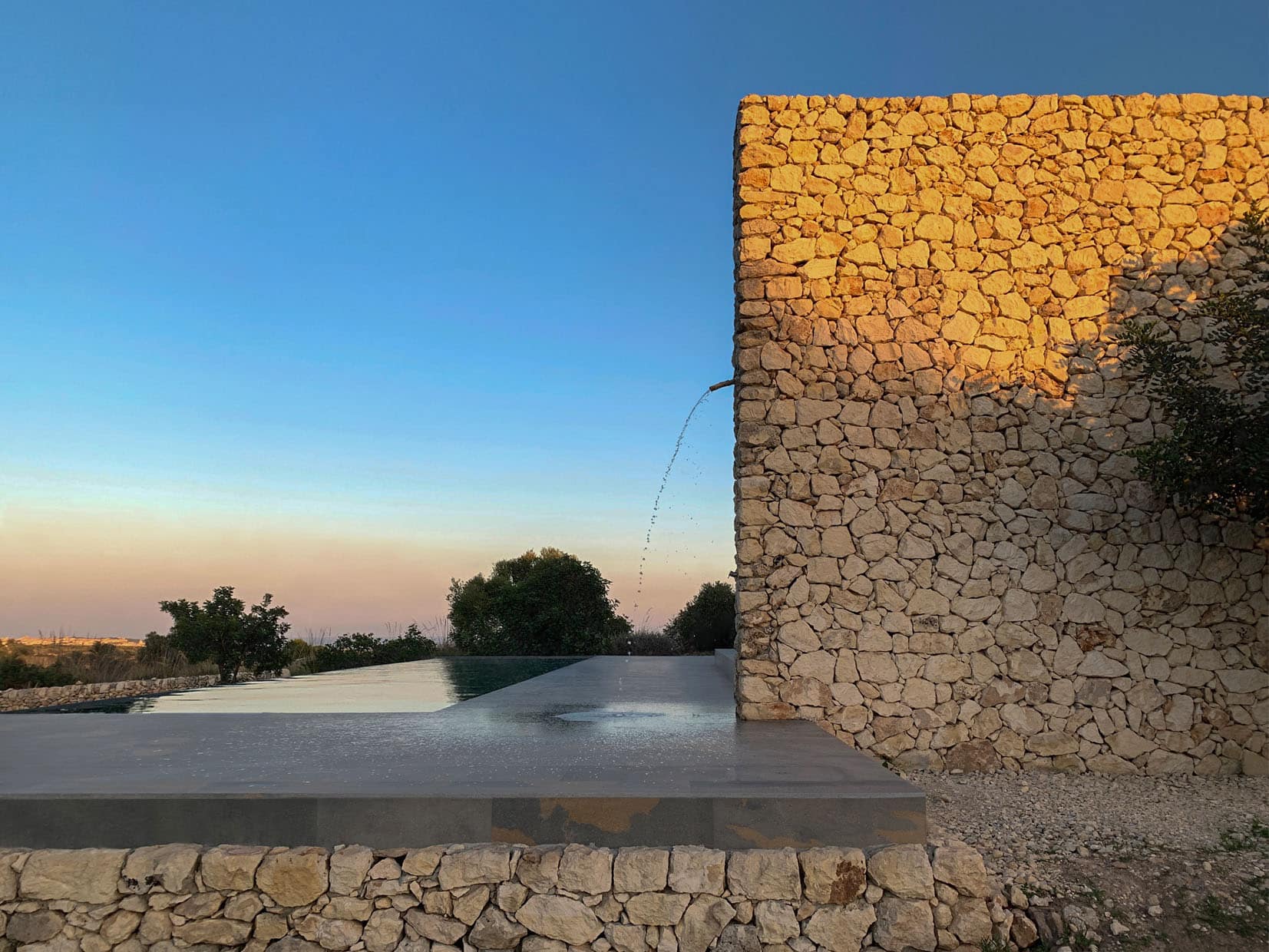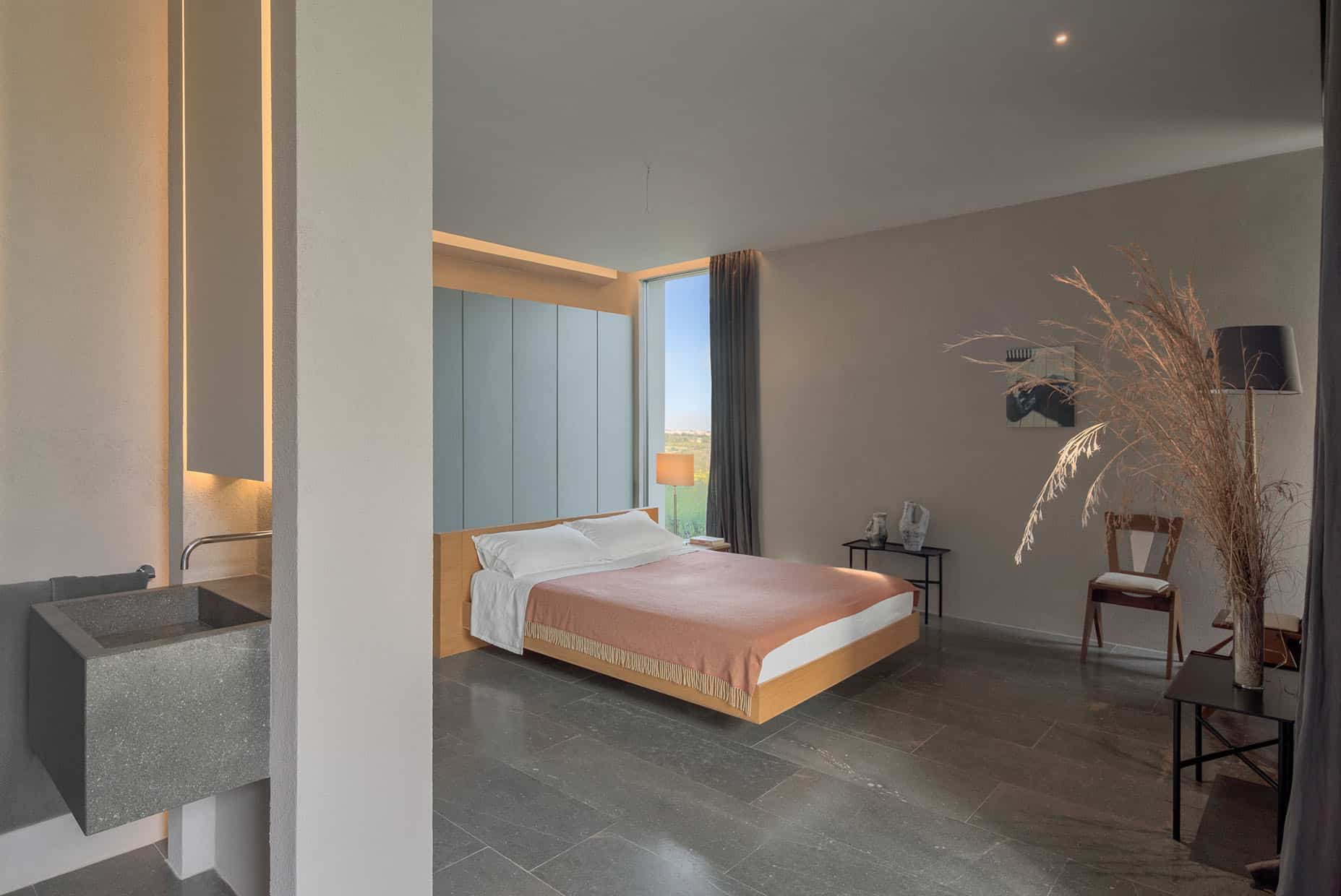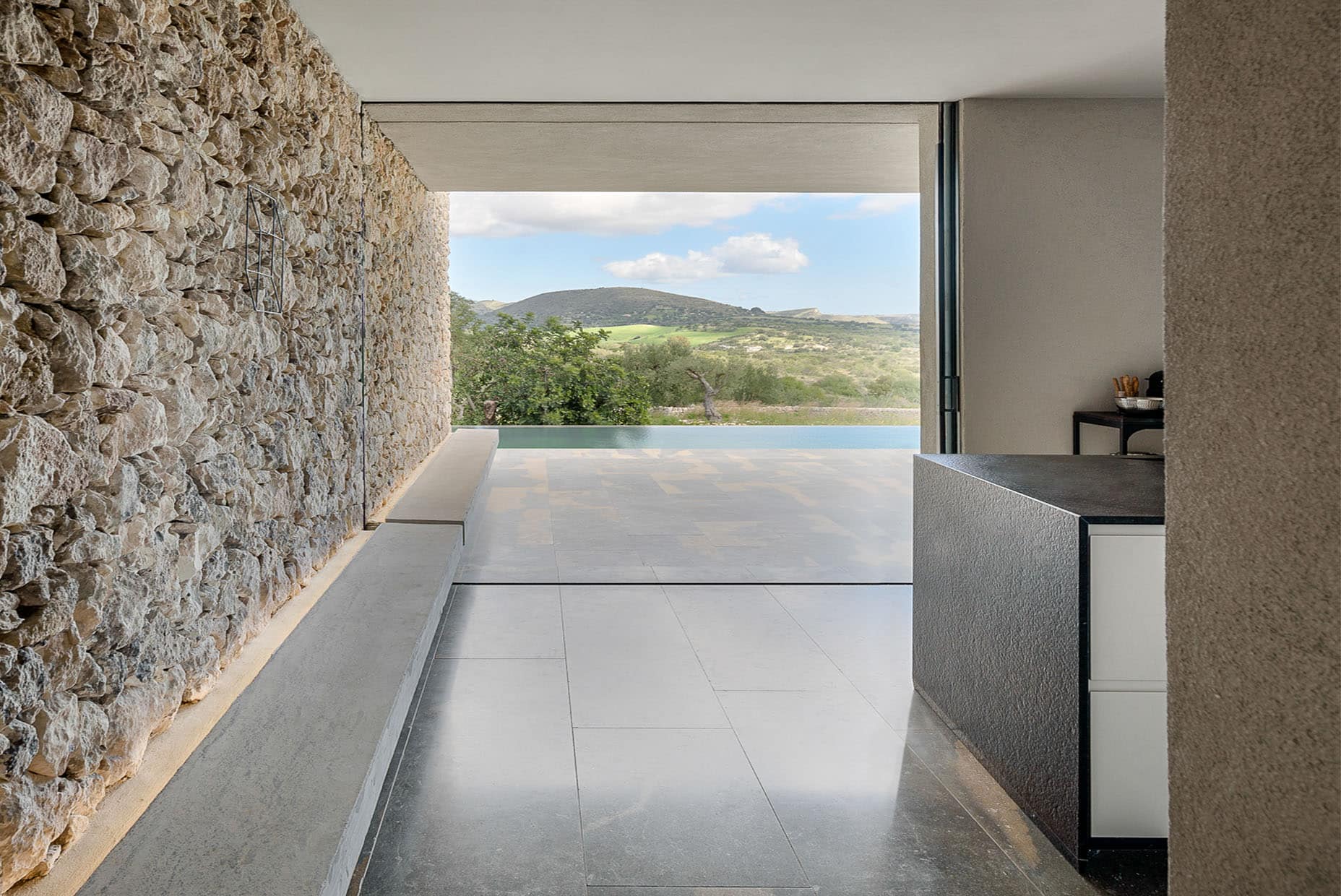 What to do
Hiking, biking and swimming - in the pool as well as in the sea, the wonderful sandy beaches of Vendicari are about 30 minutes away by car as well as the romantic fishing village of Marzamemi, relaxing, reading, cooking, enjoying, a visit to the baroque city of Noto, which is a UNESCO World Heritage Site, or to Syracuse with its Greek excavations, museums and the 2. 600-year-old Athena temple, excursions to the natural parks of Vendicari, Pantalica and Cava Grande or to Scicli, Modica and Ragusa.
Why we like this house
Clear edges: an architectural statement.
This house is great for
Great for friends and families. The contemplative tranquillity and spirit that characterises the house allows for deep relaxation - a perfect place to unwind and be inspired.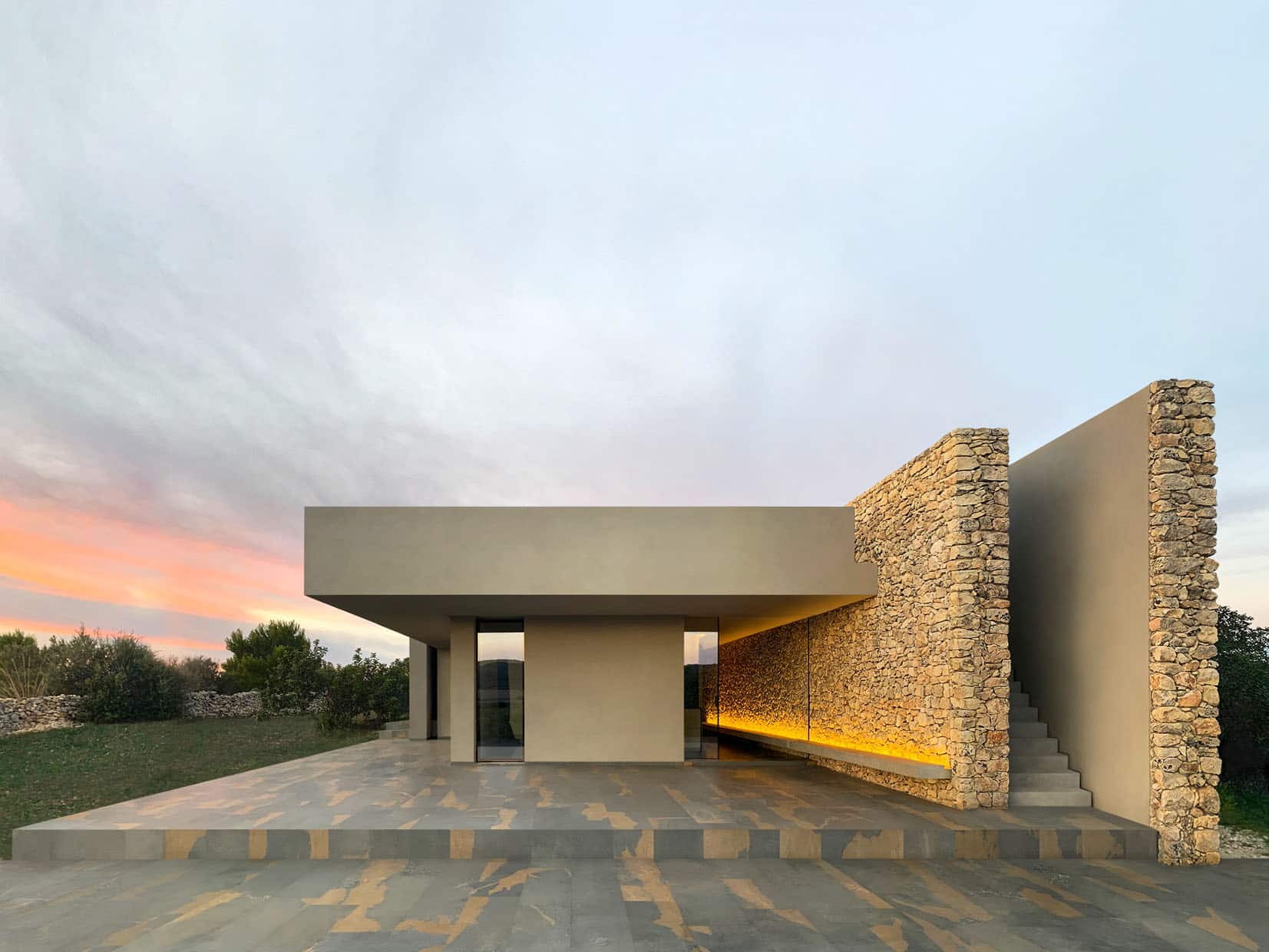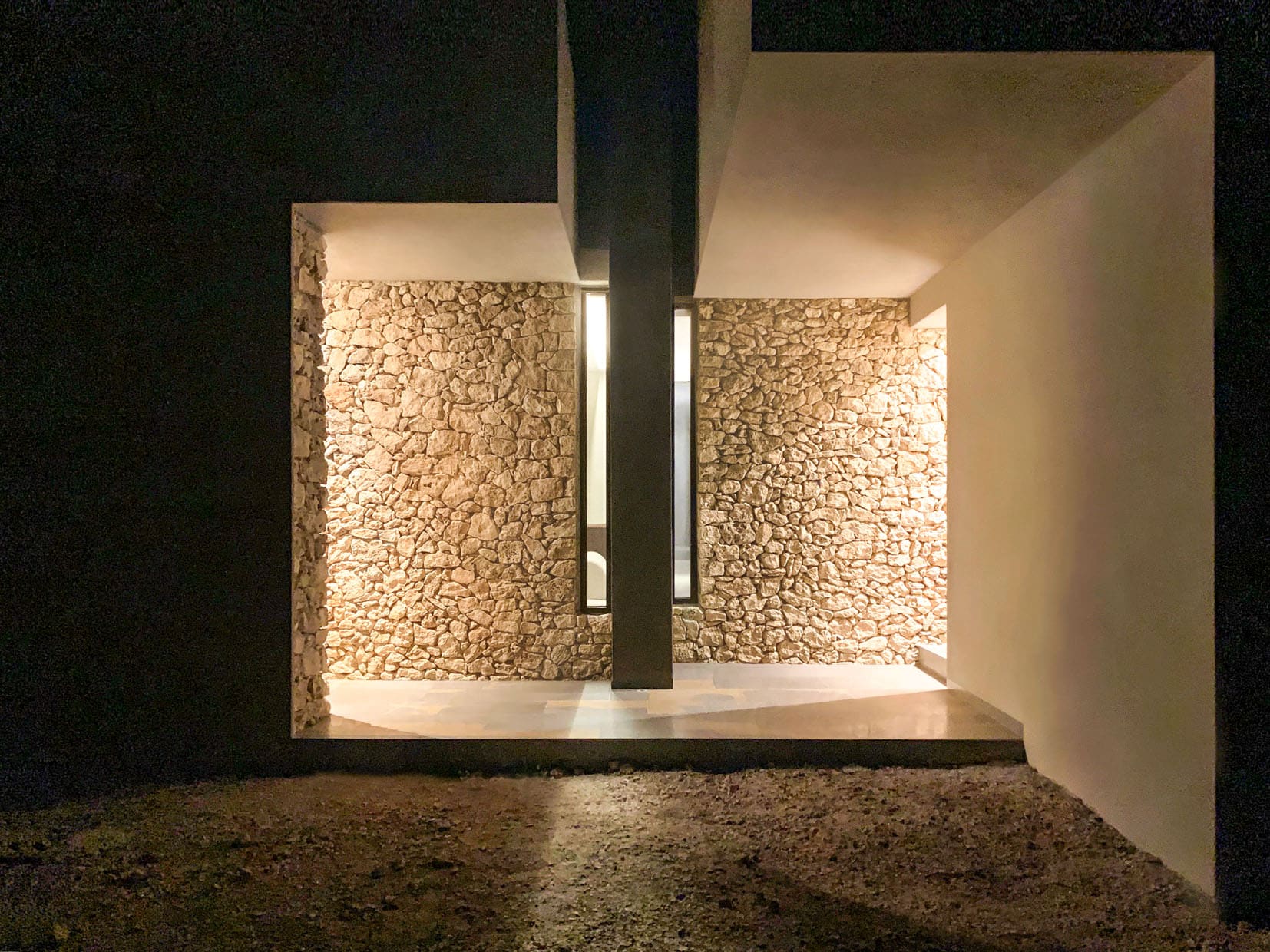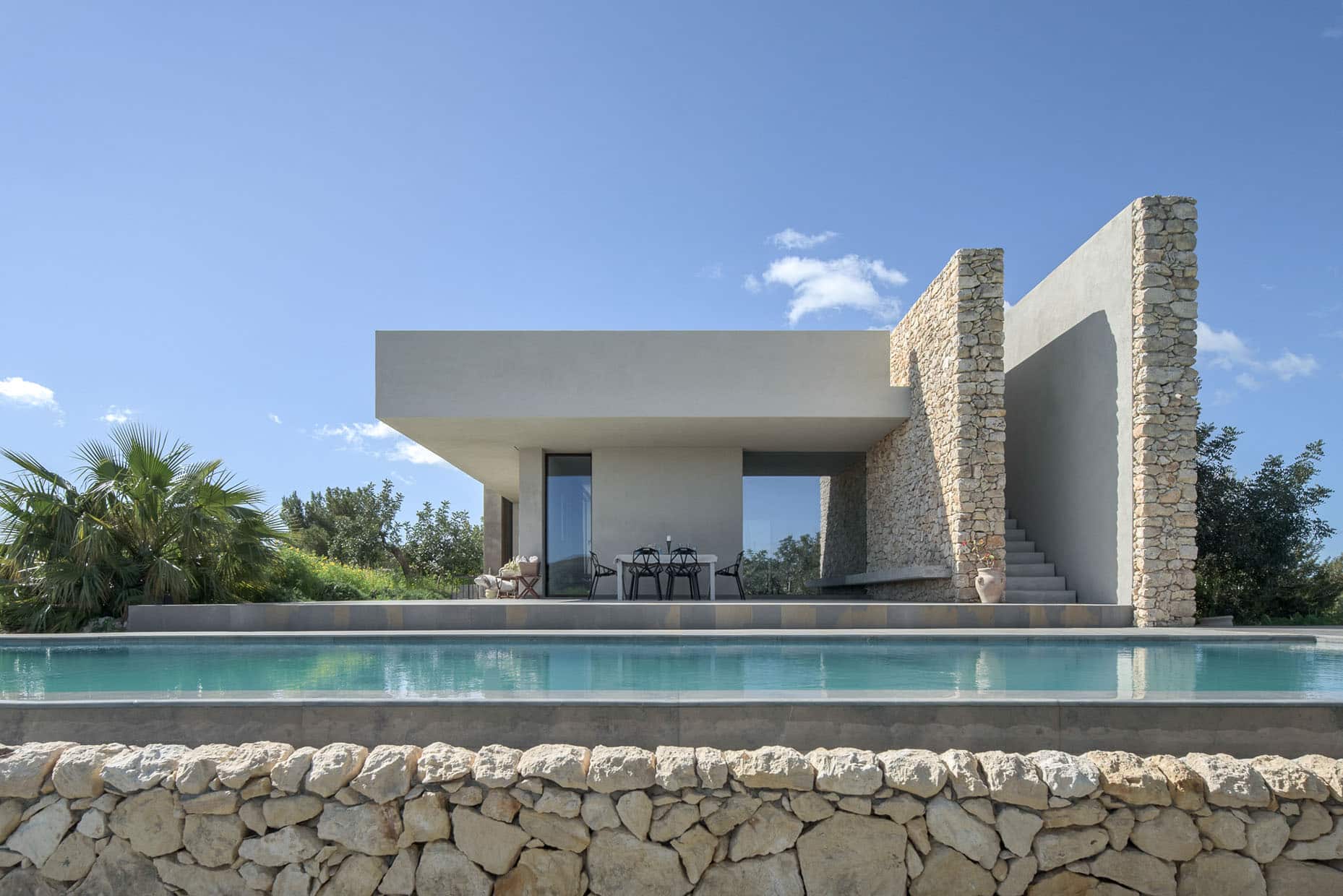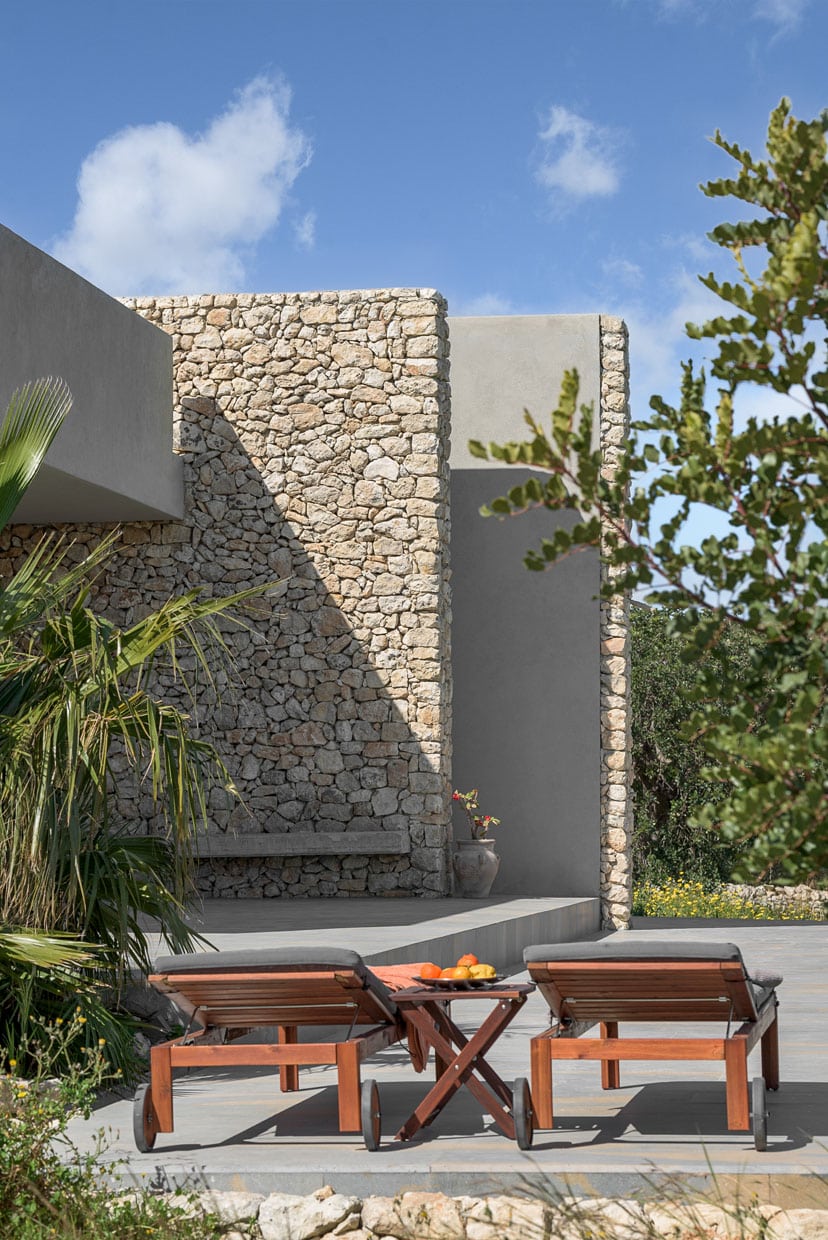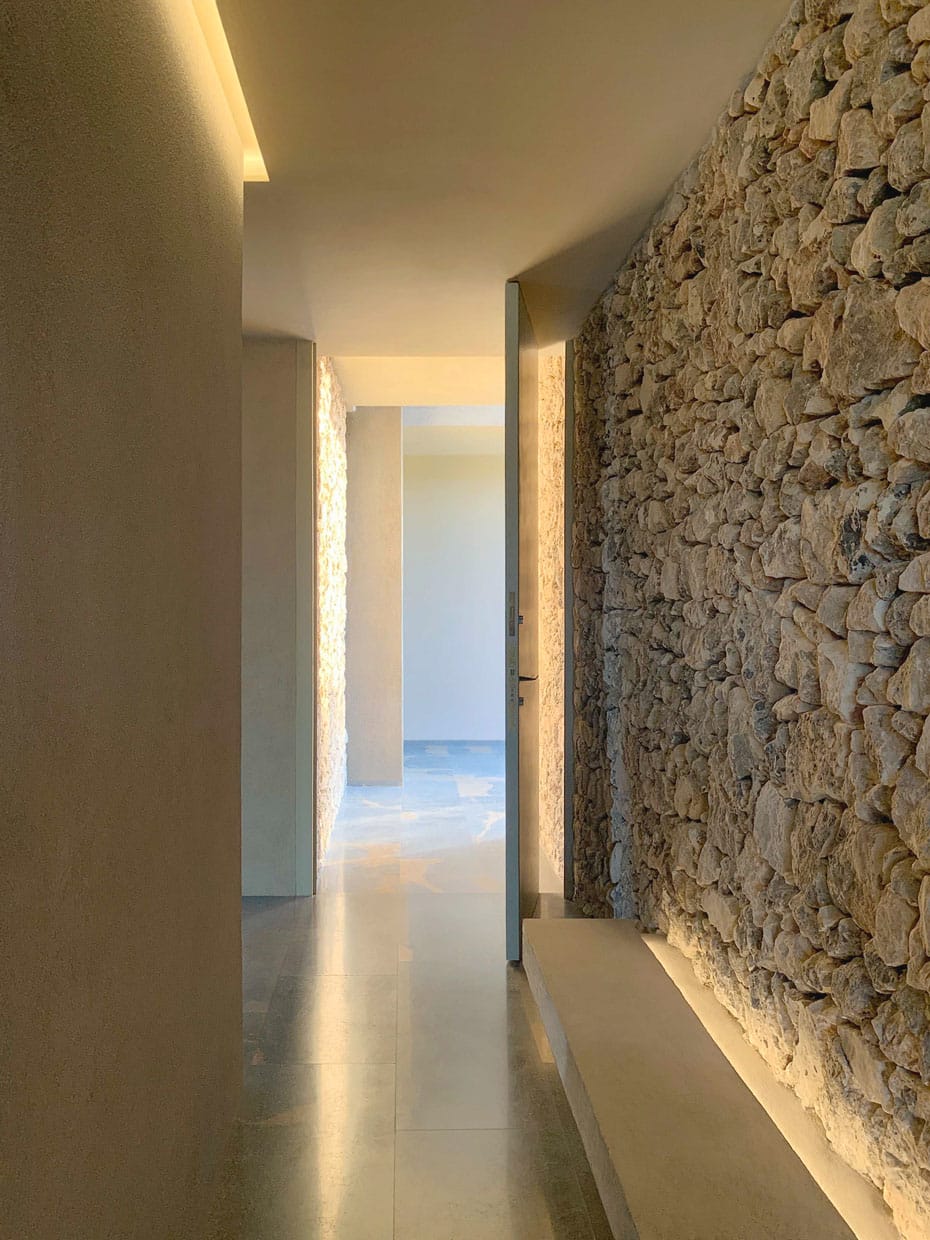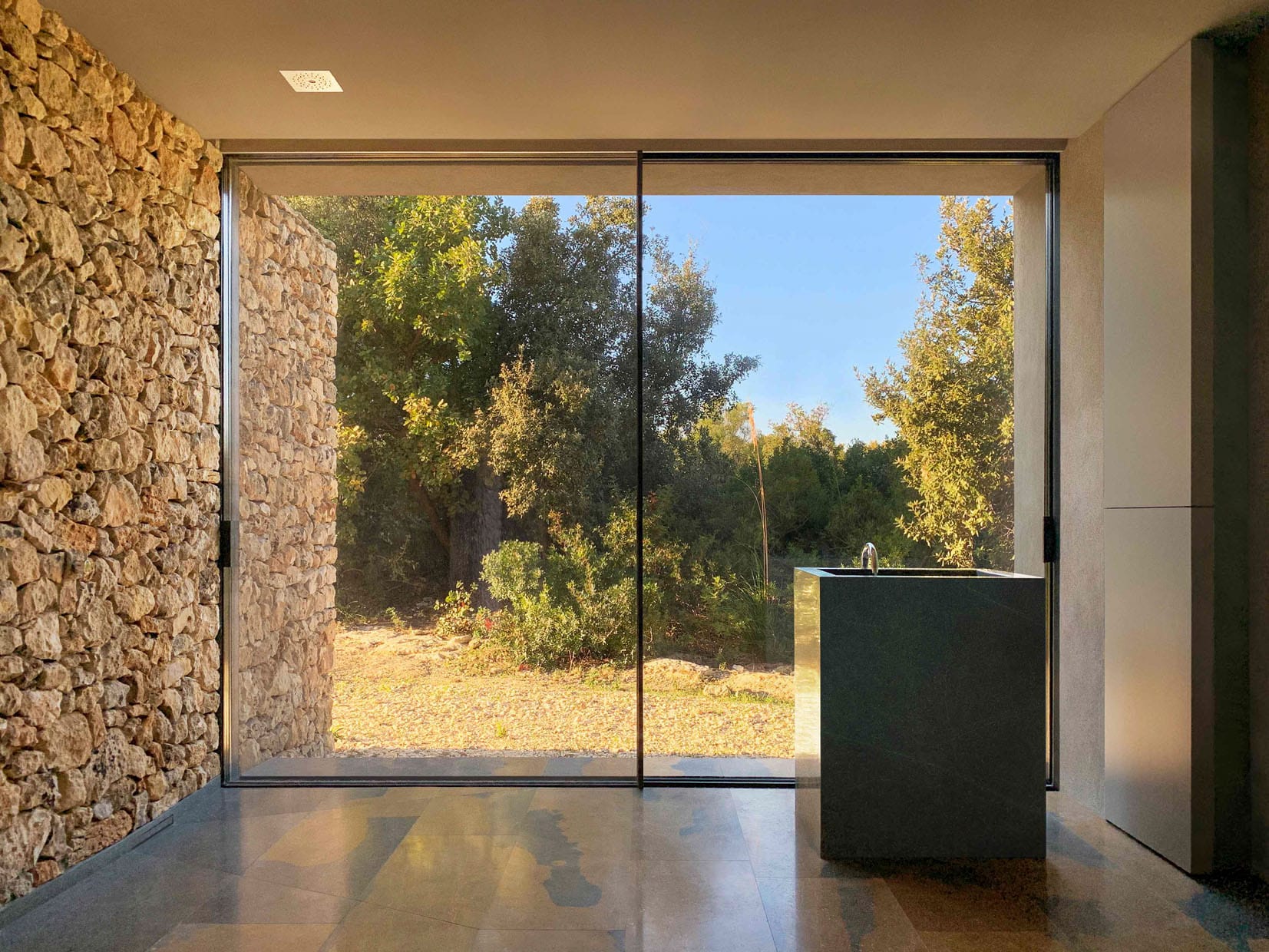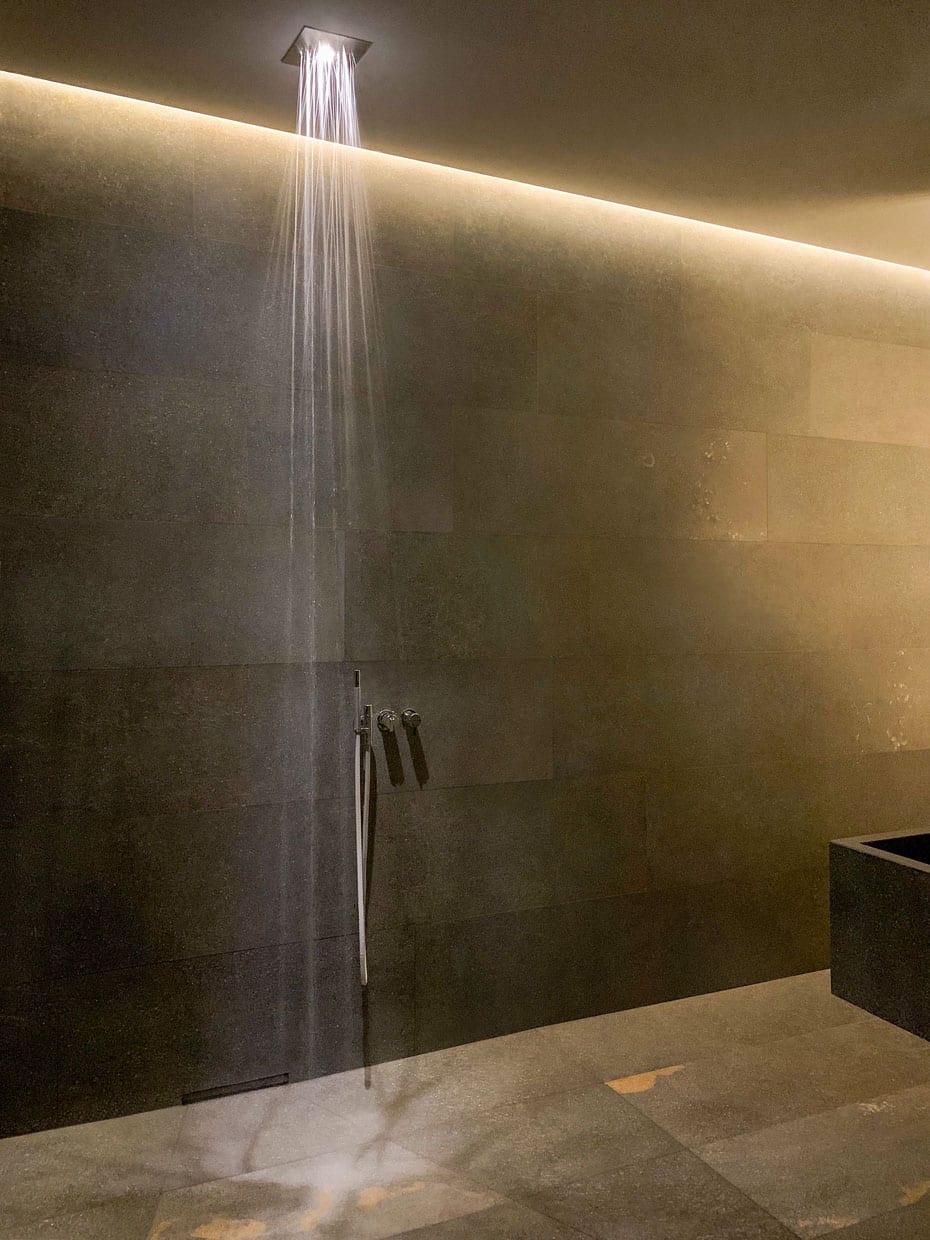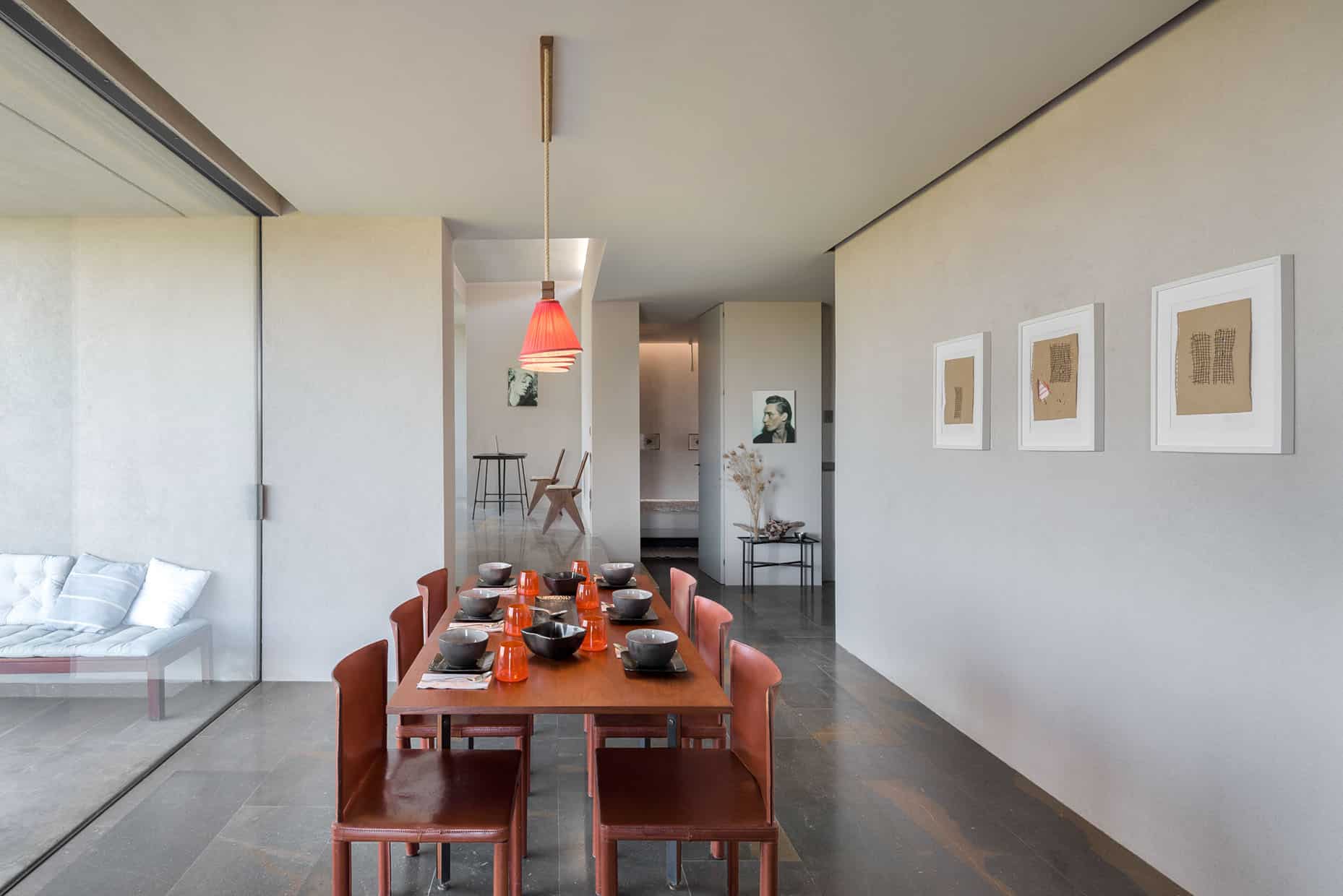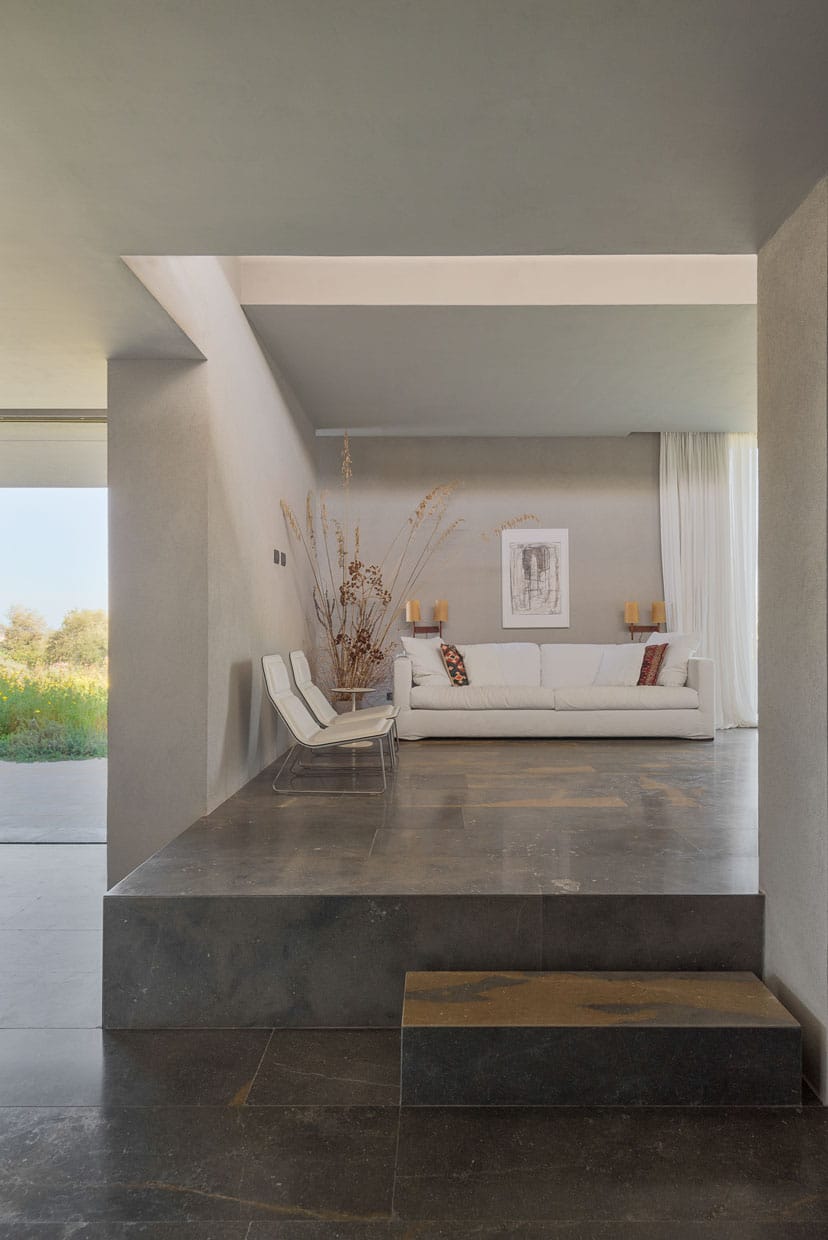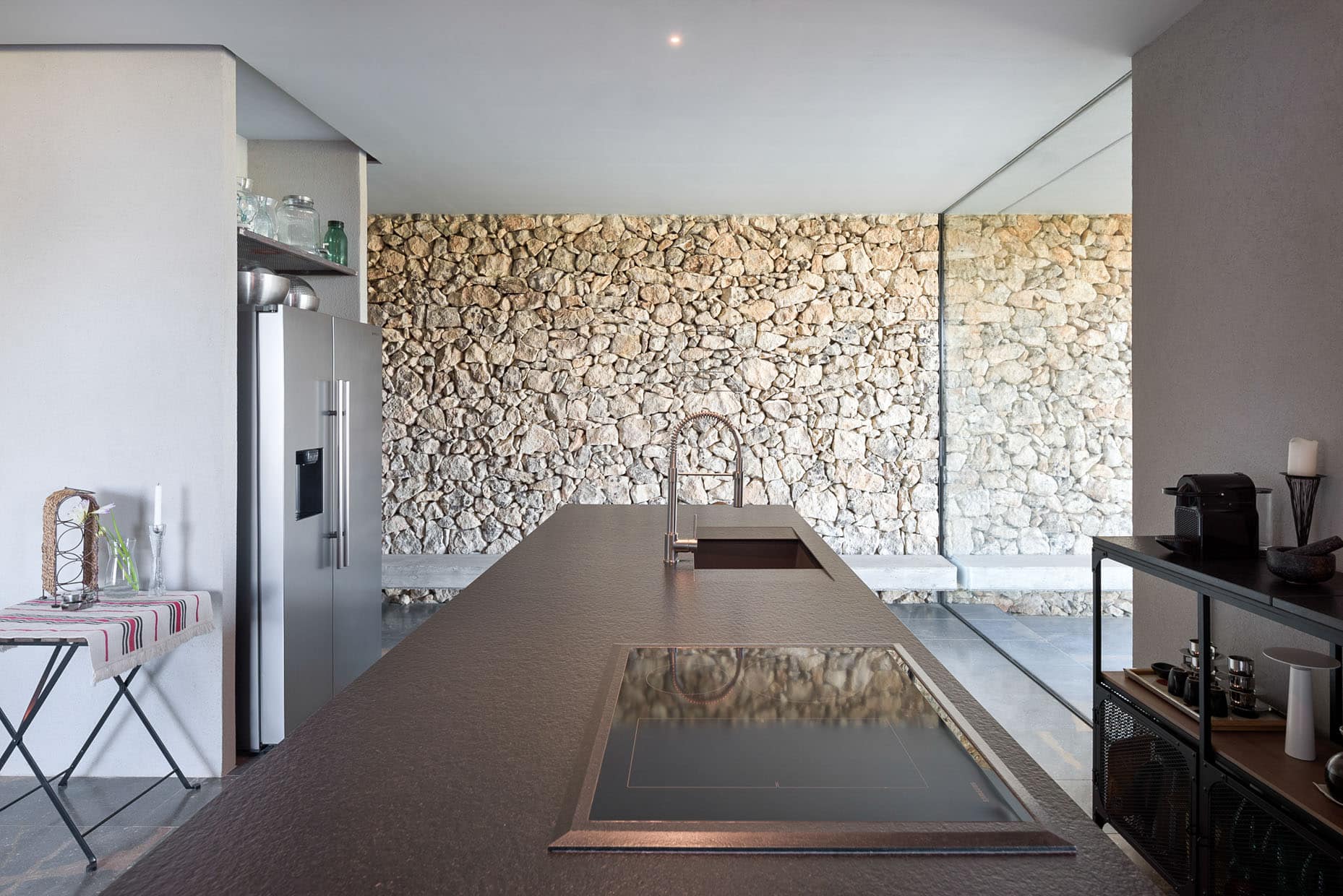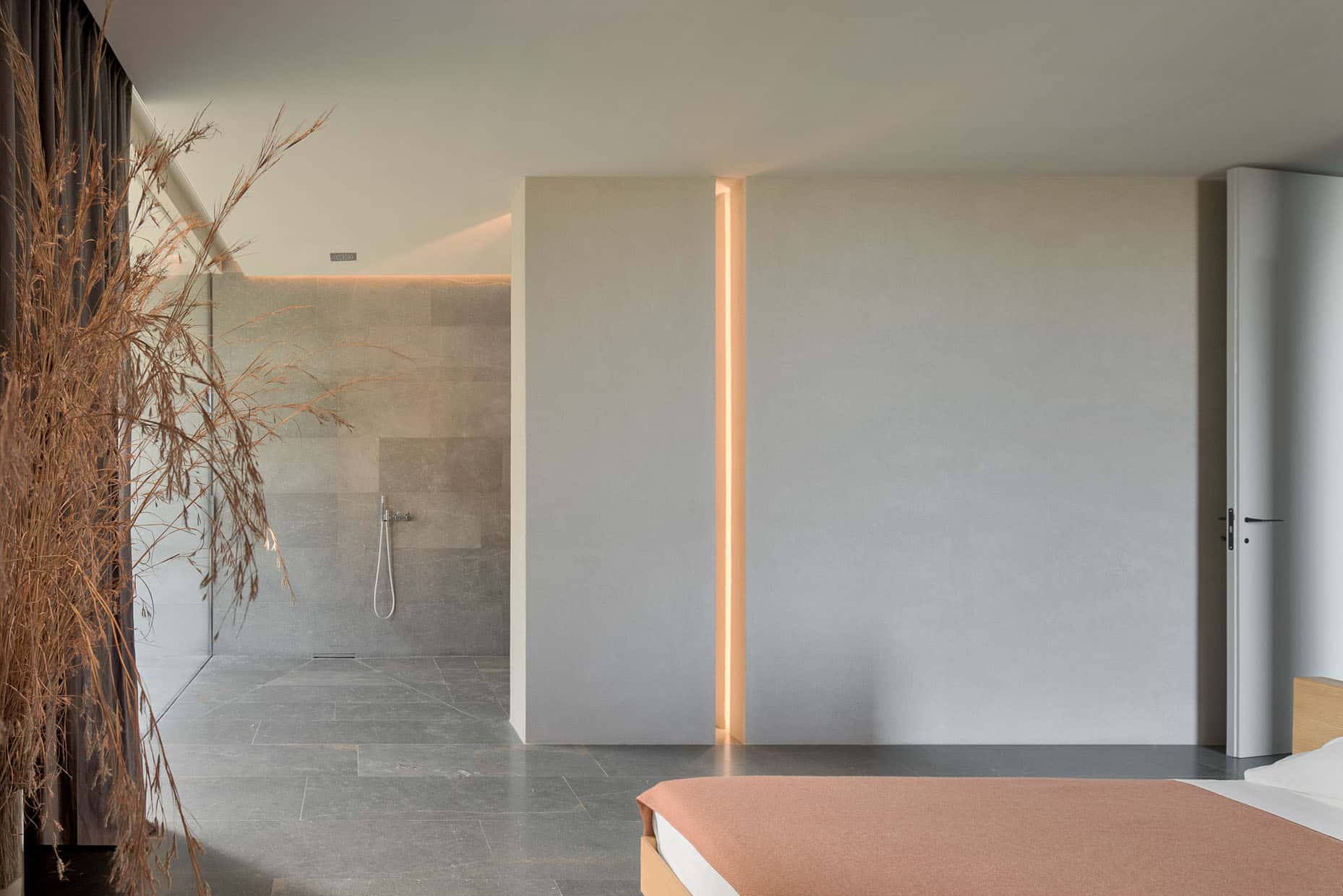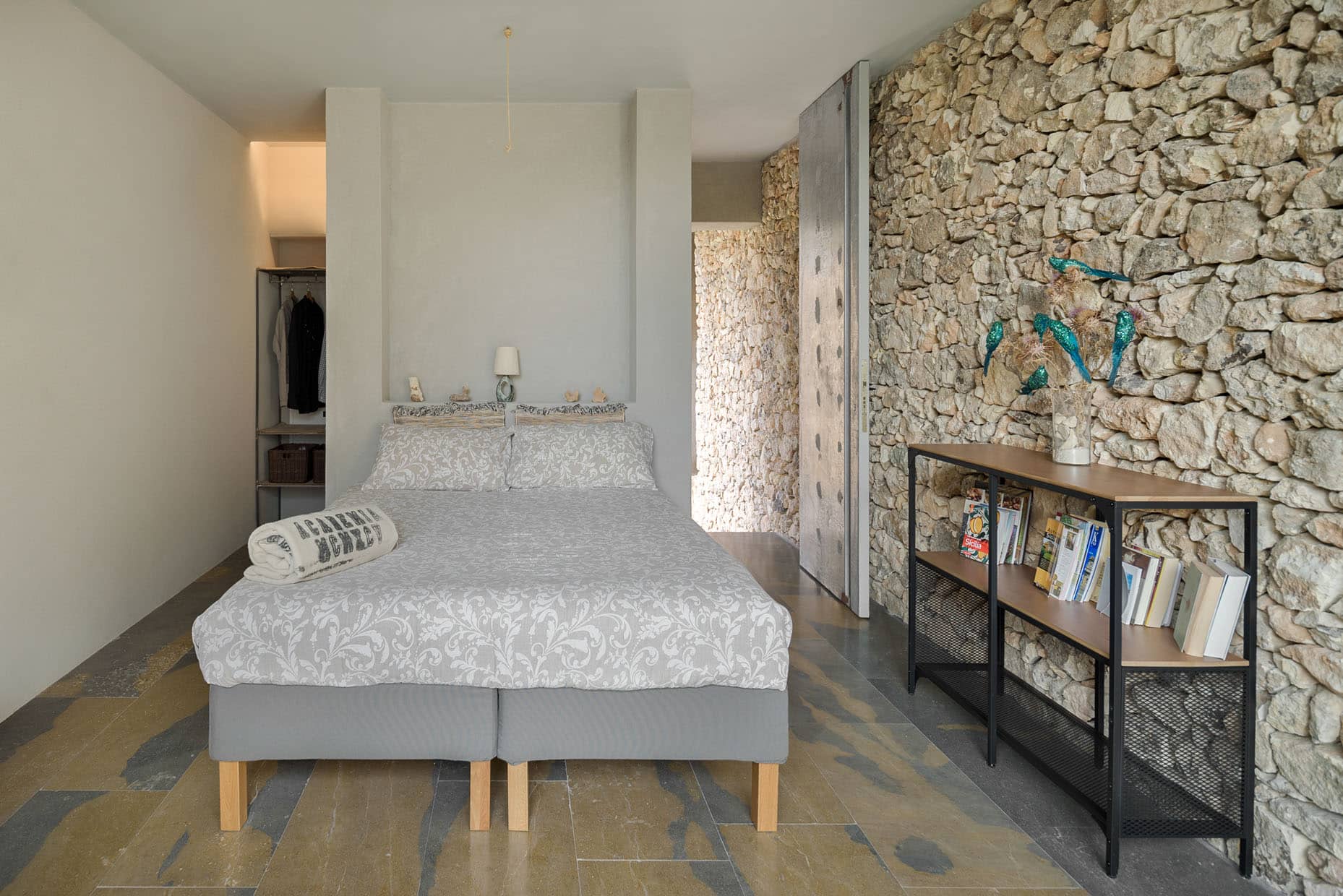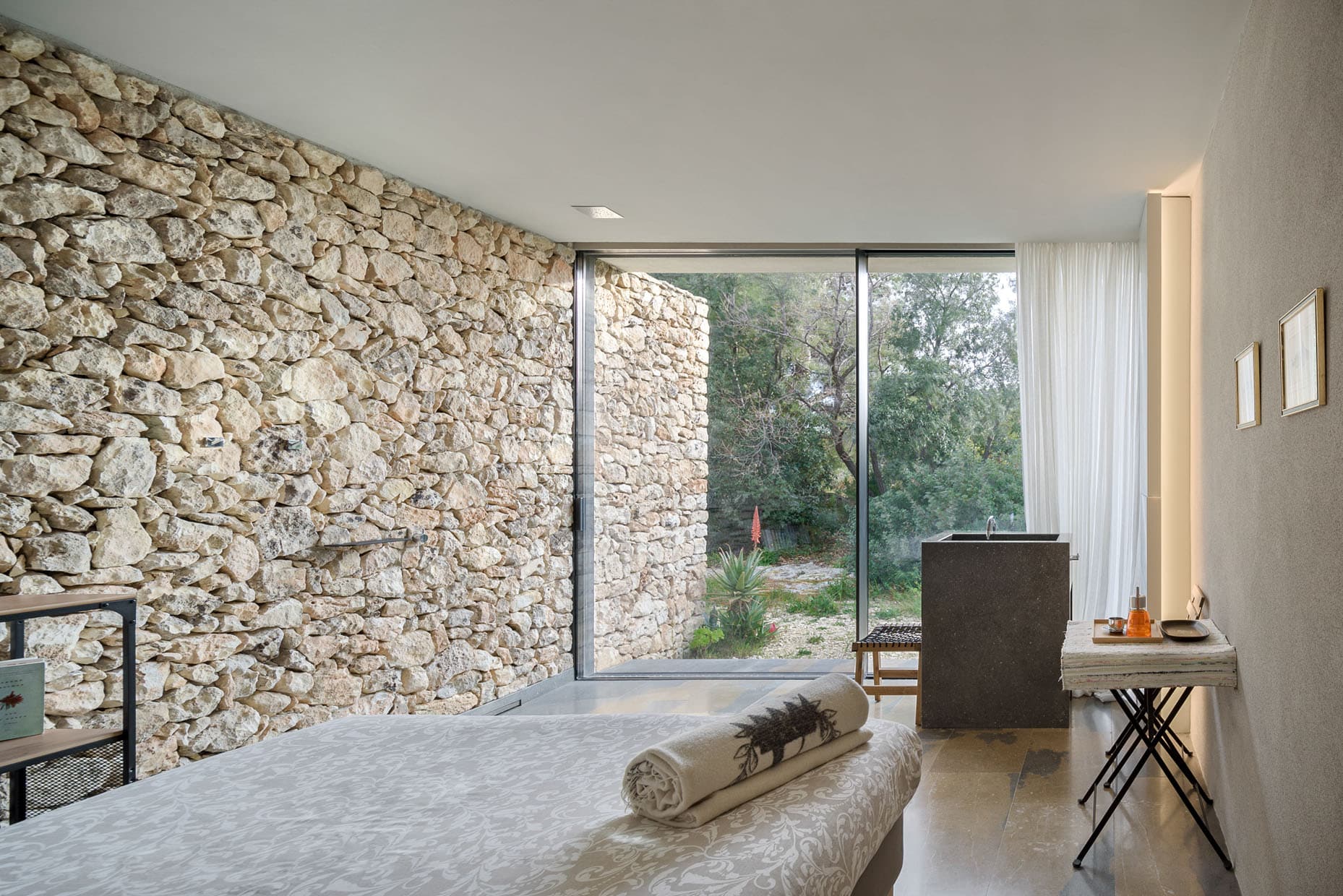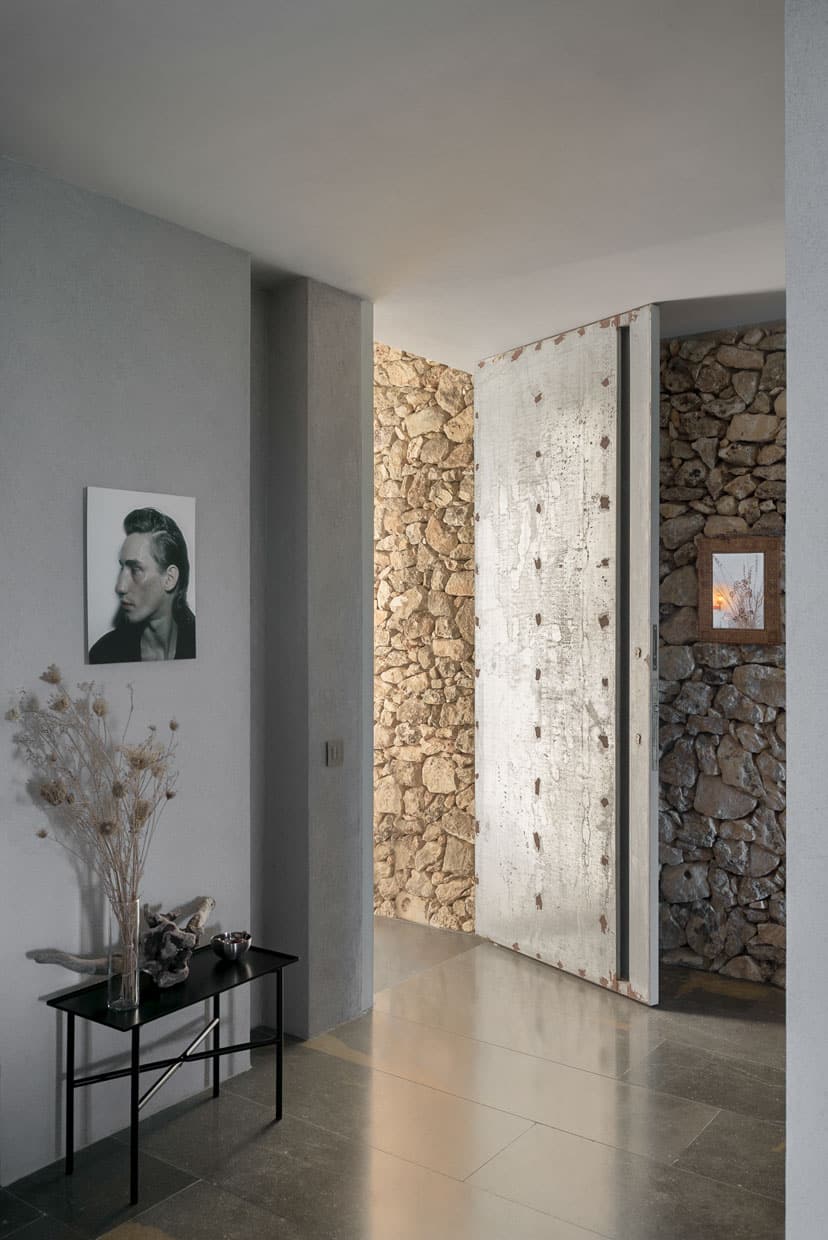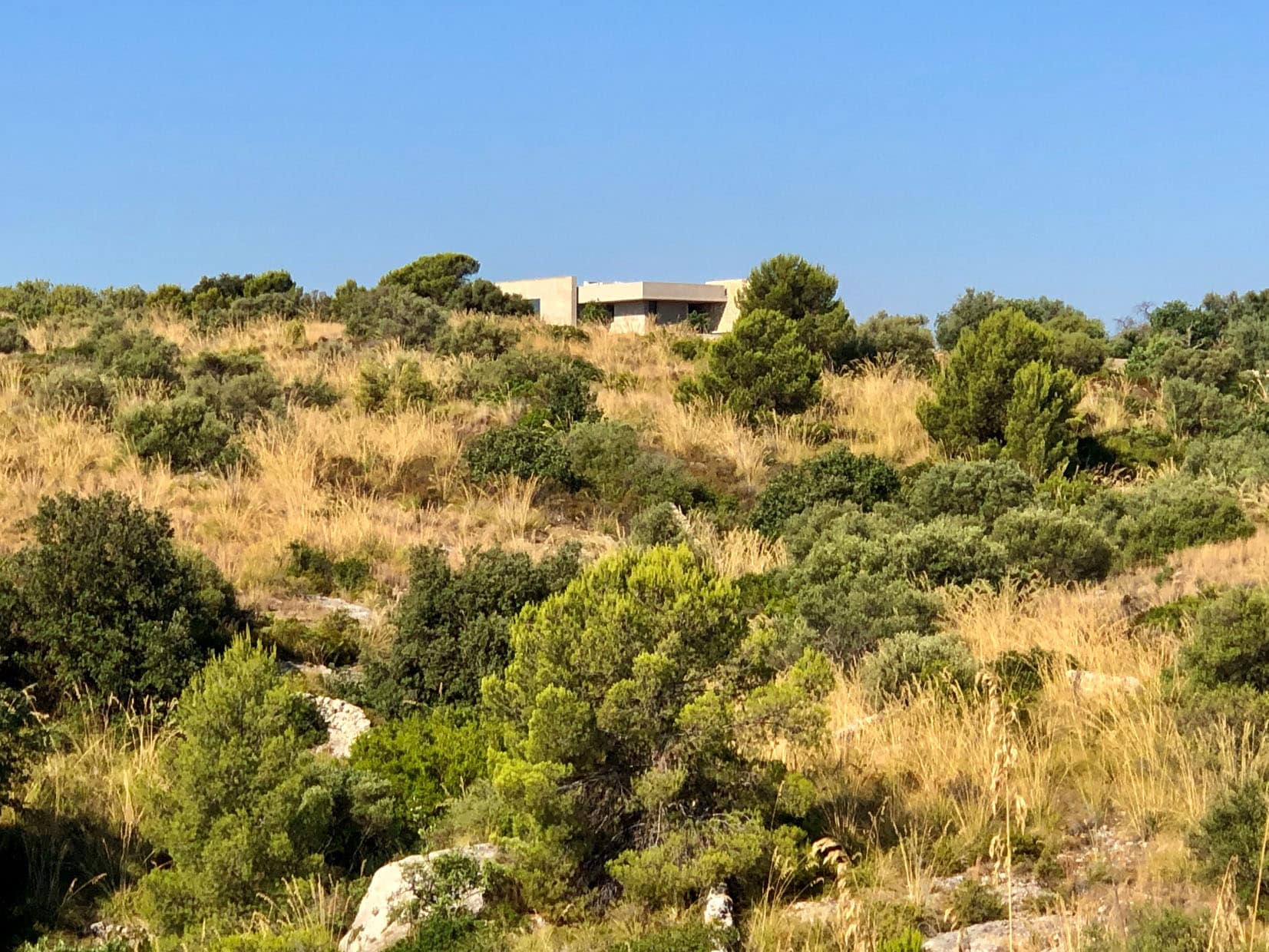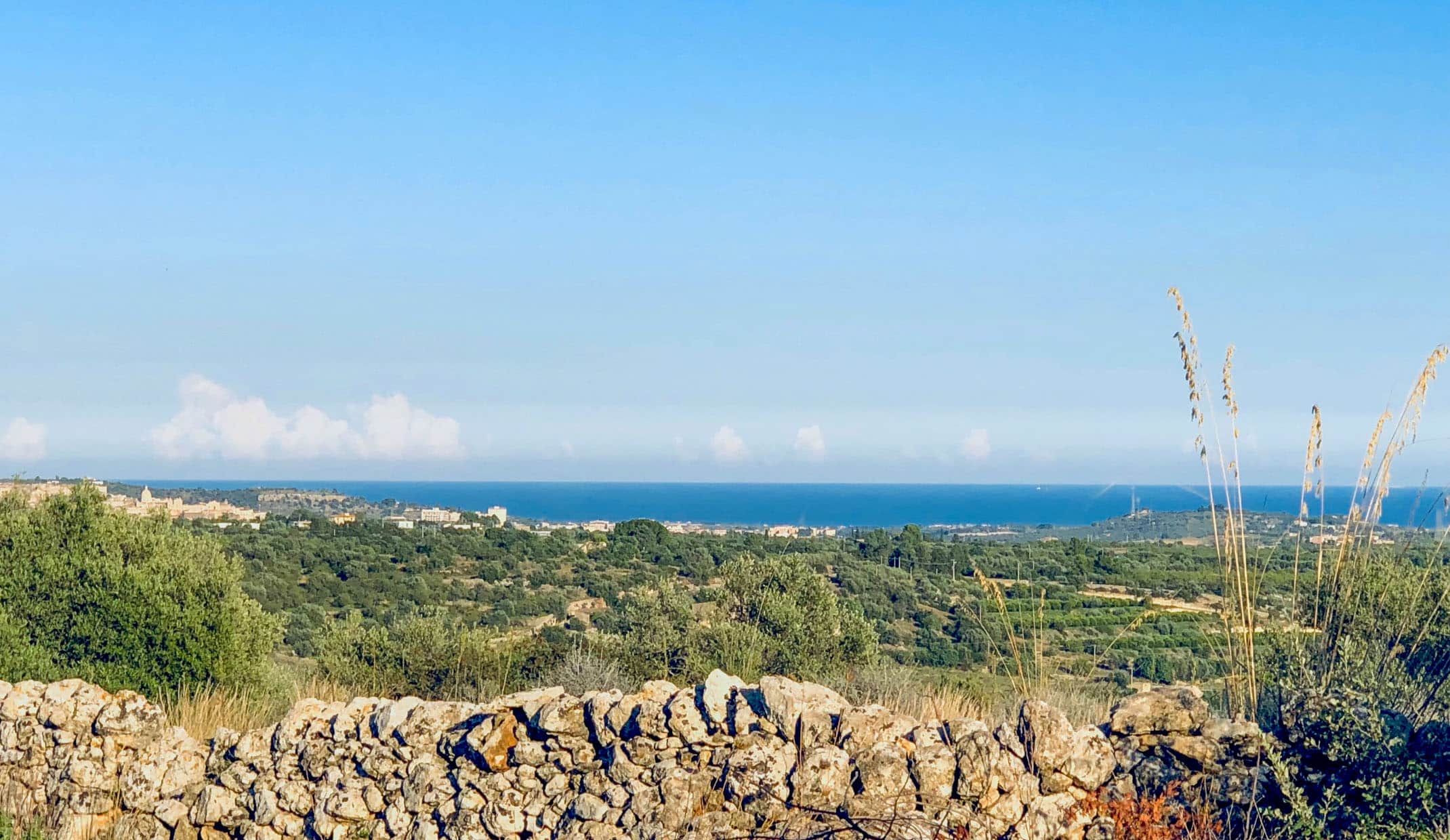 Details
| | |
| --- | --- |
| Region | IT – Italy, Sicily, Noto |
| Name | Casa Balate |
| Scenery | On the sloping hills of the Iblei Mountains with a magnificent view of the baroque town of Noto and the Ionian Sea. |
| Number of guests | Max. 5 in 3 bedrooms, each with private bathroom |
| Completed | 2019 |
| Design | Mimmo Peraino (architect), Palermo and Trapani |
| Architecture | Modern |
| Accomodation | House |
| Criteria | 1-4 (house/apartment), Family, Garden, Hiking, Island, Pool, Sea, Wine |
| Same Partners | Casa Agila, Casa Kera, Trecubi, Cozzo Tre Venti, Le Casuzze & La Balza, Villa Zagara |
Availability calendar
The calendar shows the current availability of the accommodation. On days with white background the accommodation is still available. On days with dark gray background the accommodation is not available.
Request/Booking