Time and again we receive letters from readers who dream of owning their own holiday home, but who are undecided. What can I expect, what do I need to consider, am I even the "holiday home type"?
Even in the HOLIDAYARCHITECTURE team opinions differ. In the first part of the new "Controversy" section, the editors Britta Krämer and Ulrich Stefan Knoll write to each other about why they (don't) need their own holiday home.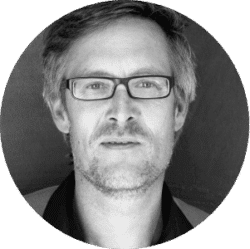 Contra: Prisoner for life. Long live wanderlust!
Esteemed colleague,
There was a time when my wife dreamt of a holiday home in the south of France. Together with a friend, they discussed it for months and plans were eagerly made. Even though she probably didn't like hearing it at the time (and is perhaps still a little nostalgic today): God, I'm glad that the subject is off the agenda! After all, her husband and I would automatically have been part of the deal – prisoners for life, so to speak. I would like to emphasise that I like both my wife's friend and her husband very much. But would it have stayed that way? The very idea of spending every day of my holiday in the same place until the end of my days – or, if not, of having an insanely guilty conscience: simply horrible!
The first warning for me was the story of my uncle, who owned a holiday home in the south of France for many years. A type of open-minded, empathetic academic, very Francophile. The supposedly perfect constellation. What can I say? Sometimes I heard that there had been a break-in. Another time, the on-site maintenance was irregular; after all, one could only be present for a few weeks a year. Then again, there was a lack of suitable tradesmen. So, it was time for a "working holiday". Several times something was wilfully damaged. In short: The dream, which was also promising for me, shrank with every new piece of bad news – slowly but relentlessly. At some point I received the news that the house had fallen victim to a forest fire. End of story. End? Admittedly, I have no idea whether my uncle also enjoyed his time there, or how he himself sees that whole chapter of his life. For I never dared to probe any further. The house was surely – or at least that's how I anticipated it – an important part of his life's dream. Unfortunately, we only ever heard about the difficulties.
If you work for HOLIDAYARCHITECTURE, at some point the question of your own holiday home automatically comes up again. We are constantly in contact with people and their incredibly fascinating houses (or who are still dreaming of having their own holiday houses). Not only do you learn a thing or two, but you also find yourself reflecting again and again on what your own image of a dream holiday really is, which also changes over the years.
So, let's be blunt. I love HOLIDAYARCHITECTURE houses because they open up realms of possibilities. Because I am free to decide what I want to book, or what I need right now, what is good for me. Life is change. If someone had told me ten years ago that I would no longer feel comfortable in a tent, not even as a compromise, I would have waved them off without understanding. Then followed a long phase of mobile glamping – also shelved.
Needs simply change, for me that much is certain. In addition, of course, there are some other issues because it's seldom that simple. If I had fictitiously imagined my own house in the last two decades, it might have been in the following destinations: France (south, north, alternatively: anywhere), Italy (by all means! where exactly?), Greece (of course!), Austria (exciting and relaxing) or what about Belgium, Poland, Scandinavia etc.?!
For me, there are many holiday destinations, already visited or not yet, that are dream destinations. And that's why I want to go there again or finally. Ultimately, this does not go together with a property. If I were to create the supposedly "perfect" place of my own today (or, let's say, 20 years ago) – would this dream still hold true today or (the day after) tomorrow? I have my doubts.
What's more, dear colleague: isn't it totally exciting to be able to discover new things again and again? Forms and concepts of living, also in the holiday accommodation sector, are changing after all. And I enjoy being able to discover new things and explicitly want to do so. For me, freedom simply means having many options. Not randomly or thoughtlessly, but always paired with curiosity about unknown spots in our own country or in those of our European neighbours. The place and its architecture resonate and are decisive, but even more important to me is the (journalistic as well as personal) desire to discover something new. I don't want to learn from the media what makes the world tick. I want to experience for myself what a place, a region, a country and its people and cultures feel like. The right accommodation is the perfect base for this – very essential, but still to some extent only a means to an end. In this way, real estate would simply be a hindrance from my point of view. I absolutely need a snail's shell… but please not on holiday, the time of adventures and discoveries!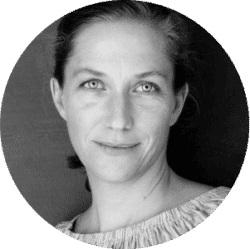 Pro: Second home. A fixed star of firmly anchored longing.
Esteemed colleague,
I agree with you: my desire for discovery has never been greater than at this moment and Bruce Chatwin speaks from my soul: "Diversion, distraction, fantasy, changes in fashion, food, love and landscape. We need it like the air we breathe" (Bruce Chatwin, Anatomy of Restlessness). Setting off, just following our nose, in search of new horizons, the light, colours and sounds of a place that is yet unknown. Without a pre-programmed route, without a guidebook that always knows everything better and therefore misses the most beautiful things because it ignores the random, the unexpected.
And yet, it reassures me immensely to know that a little house is waiting for me on a small island in the Mediterranean, my little house, thanks to which I can also spontaneously put everyday life in brackets, thanks to which intensive work phases with a sea view and relaxed time-outs with my loved ones are possible, accompanied by the scent of ripe figs in late summer or the magical light on mild winter days. My very personal place of longing has become a second home for family and friends, a "home away from home" in the most literal sense.
Therefore, dear colleague, I gladly put up with all the "risks and side effects" that come with having your own holiday home: the "caretaker's holidays" necessary at regular intervals, the trials and tribulations of a truly enigmatic bureaucracy, countless telephone calls with the wonderful Signora Lina, who checks up on me from time to time and has so far (touch wood – the Italians knock on wood) have never reported a trespass – apart from the odd gecko or scorpion. Her husband, by the way, is a kind of MacGyver of the island village and has the right solution and a few wise words ready for pretty much every dilemma: for the burst pipe caused by the roots of the 80-year-old wisteria, for the owl that had made itself at home in the attic or the light switch in the kitchen, the activation of which bathes the bathroom on the first floor in festive lighting.
Some of you who are dreaming of your own holiday home may now go hot and cold all over. Of course, it can also be more posh, more modern, closer. For me (& company), however, for me it is just right the way it is; and where there is no alarm system, there is no need to have it maintained, switched off or armed all the time. The house key lies – as with all the other little houses on the island ¬– under one of the many flowerpots and, dear colleague, the joy of this house, this place, has not diminished – on the contrary: the more often we are here, the more frequently chance encounters, unexpected discoveries and valuable adventures happen. So, raise your hand if you are ready for the island. The house is happy.
P.S.: "I pictured a low timber house with a shingled roof, caulked against storms, with blazing log fires inside and the walls lined with all the best books, somewhere to live when the rest of the world blew up". (Bruce Chatwin, In Patagonia).
---
Text: Britta Krämer and Ulrich Stefan Knoll, September 2021.
Photo credits: © Antje Krispin (Portraits), © Tom Podmore via Unsplash (Headerphoto)