Guests of the holiday apartment Mittermurnthal in the Upper Palatinate Forest Nature Park can look forward to an exciting environment shaped by green parkland, industrial relics and minimalist design. The apartment is surrounded by meadows and forests and situated on the site of a former glass cutting and polishing manufactory, directly on the river Schwarzach in the wildly romantic Murnthal. In the past, the region was an important location for glass engraving, an industry that has long since vanished. Today, this is an area where people can enjoy tranquillity and nature.

The listed property comprises three buildings enclosing a central courtyard: one is a residential building dating from 1913, the others were previously used as a glass warehouse and an engraving workshop. The 100-square-metre holiday flat on the ground floor of the villa is accessed via wooden stairs from the courtyard. The comfortable furnishings and the purist, linear interior design are in contrast to the morbid charm of the exterior. The use of only grey and white creates a calm, straightforward ambience in which the large-scale works of art and the furniture, e.g., the unusual bed, are shown off to their best advantage. The flat includes a terrace that is accessible from the living area and adjoins the extensive park grounds.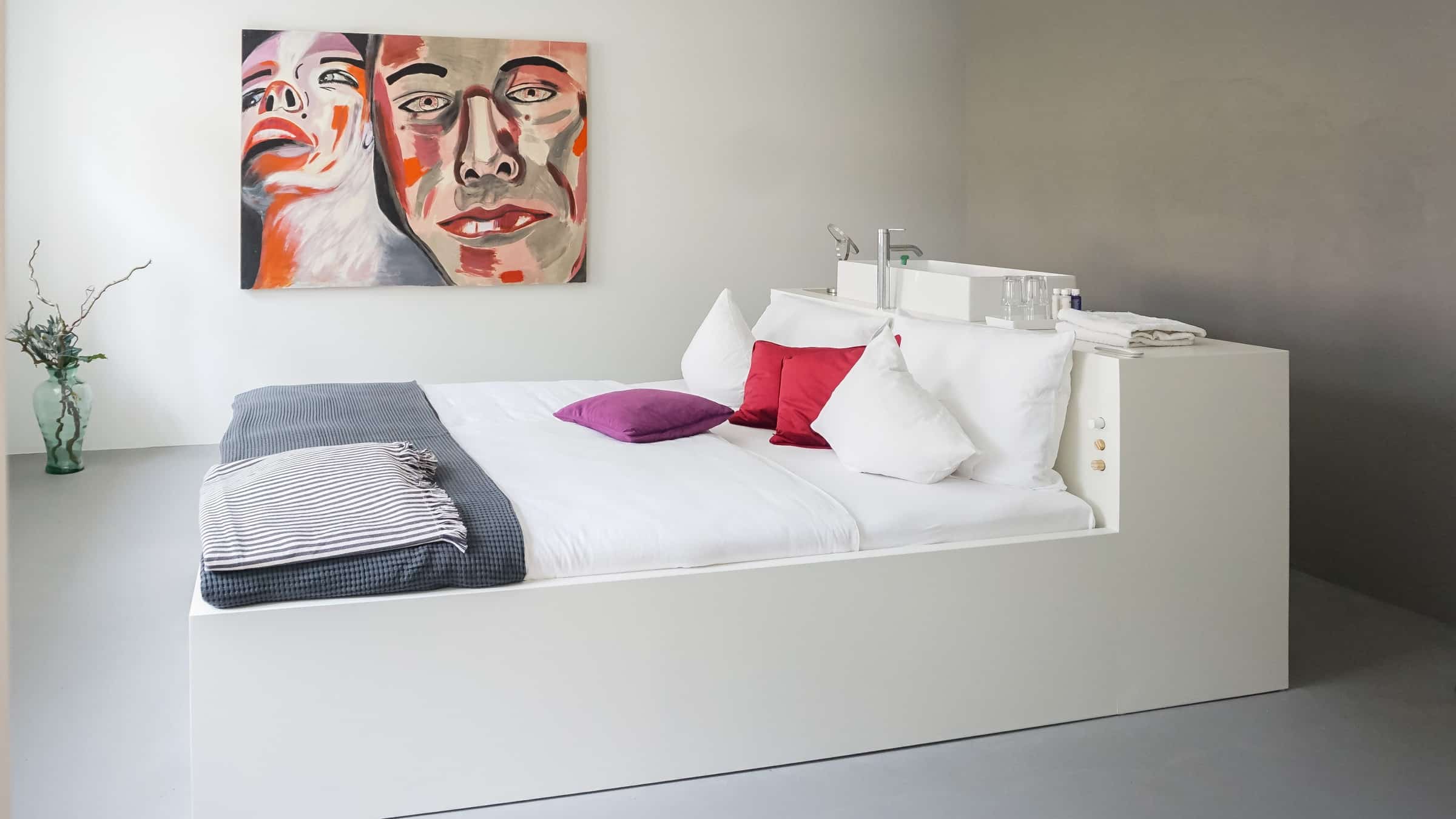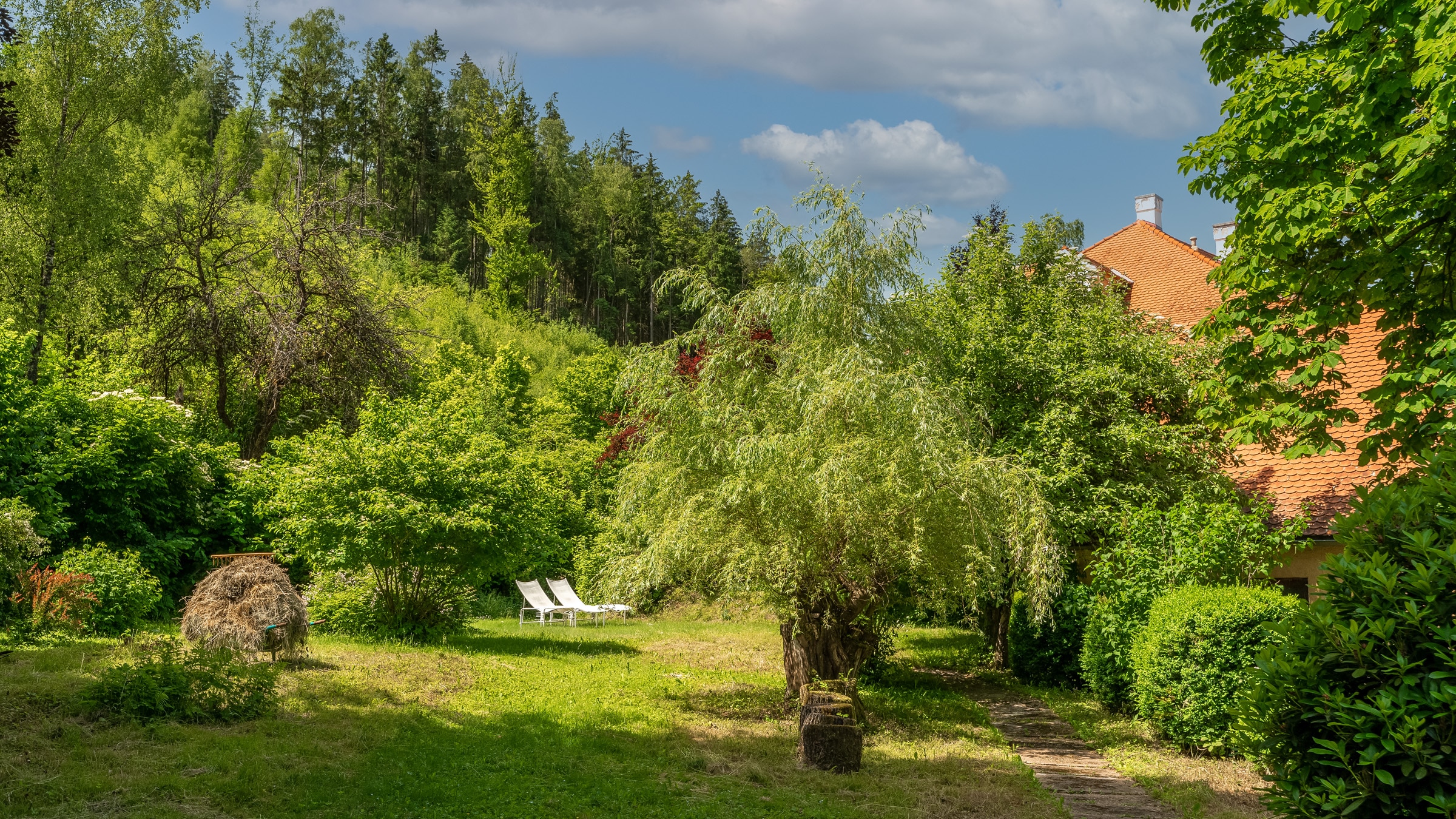 What to do
Relaxing, hiking, cycling, fishing. Excursions to the UNESCO World Heritage Site of Regensburg's old town, to Amberg, to the historical city of Nuremberg, to nearby Bohemia, Pilsen or Prague.
Why we like this house
The apartment's special appeal arises from the triad of nature, industrial heritage and modern, minimalist design.
This house is great for
Anyone who is looking for peace and relaxation or who wants to engage in sporting activities outdoors will feel at home here. 
The flat is also well suited for people seeking support after a crisis, burnout or depression. The host is a psychotherapist and offers therapeutic walks and talks.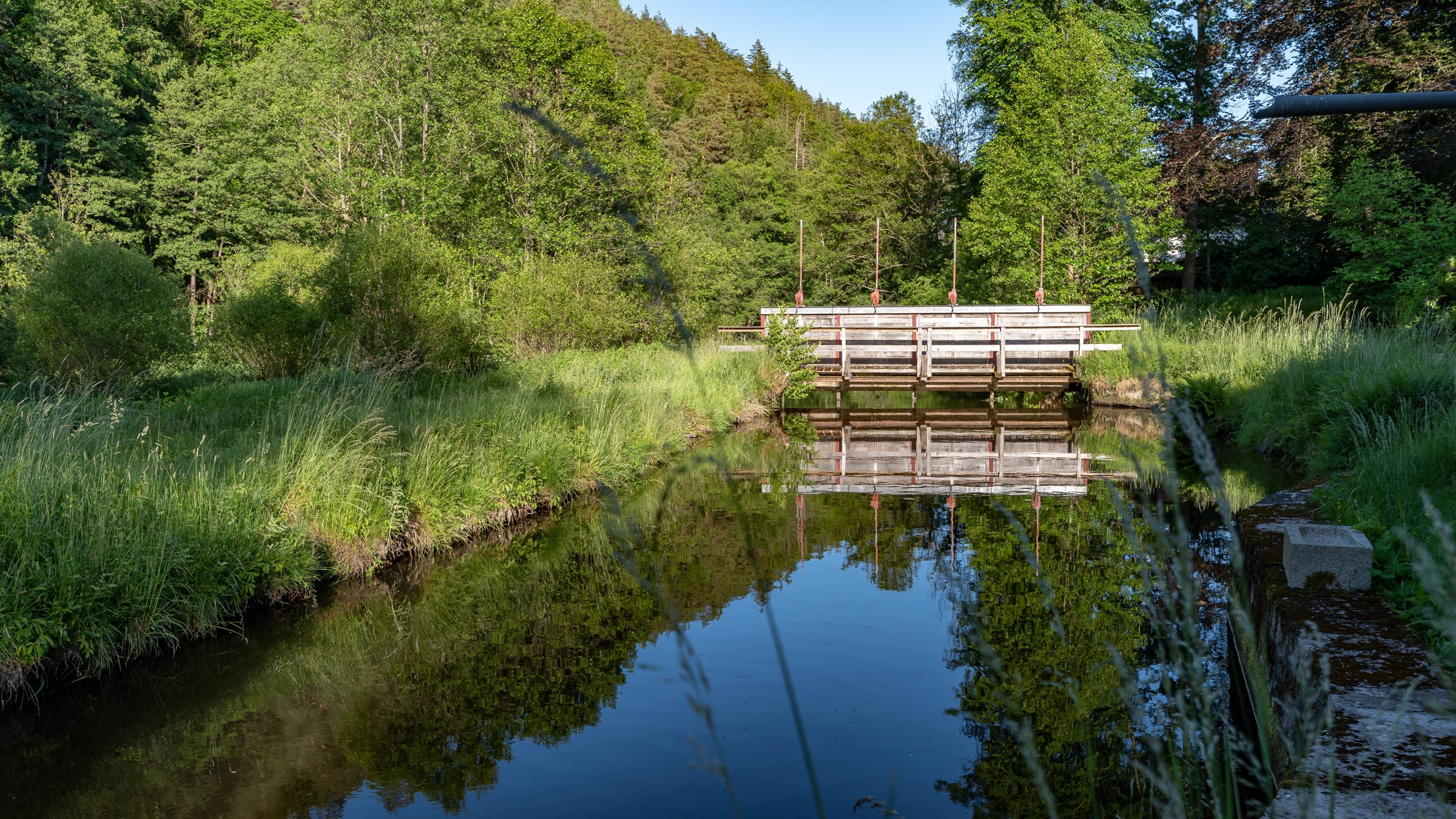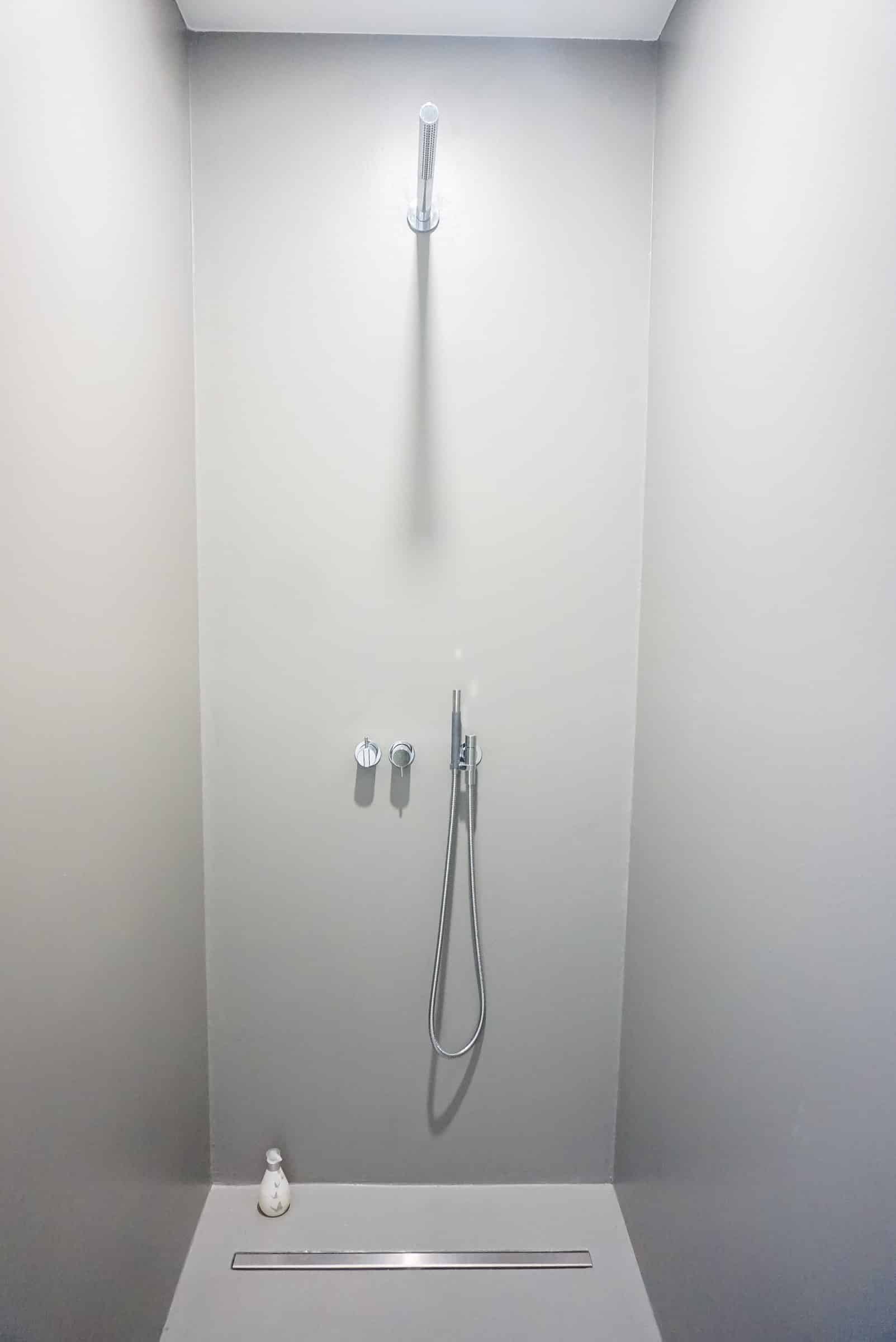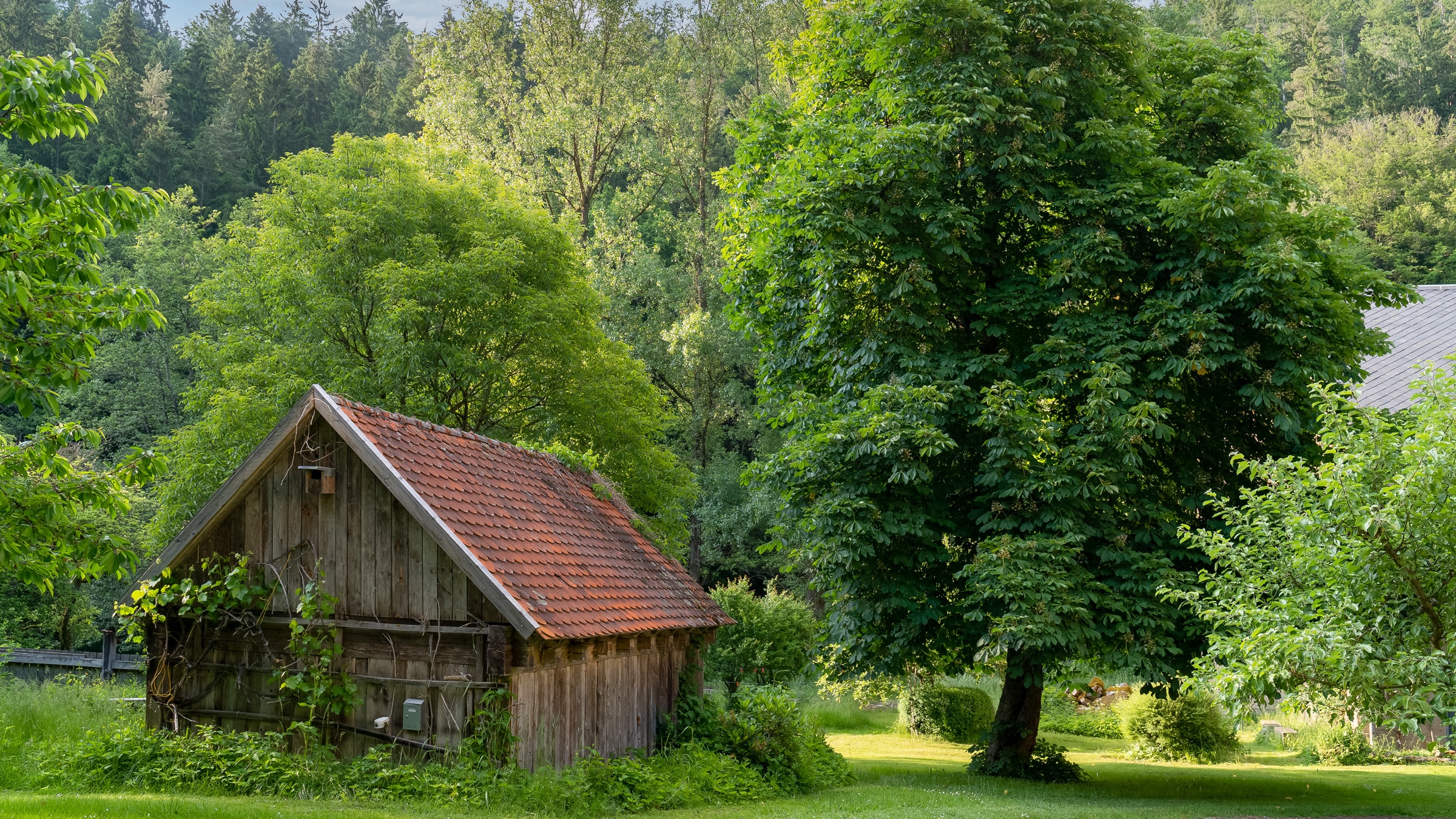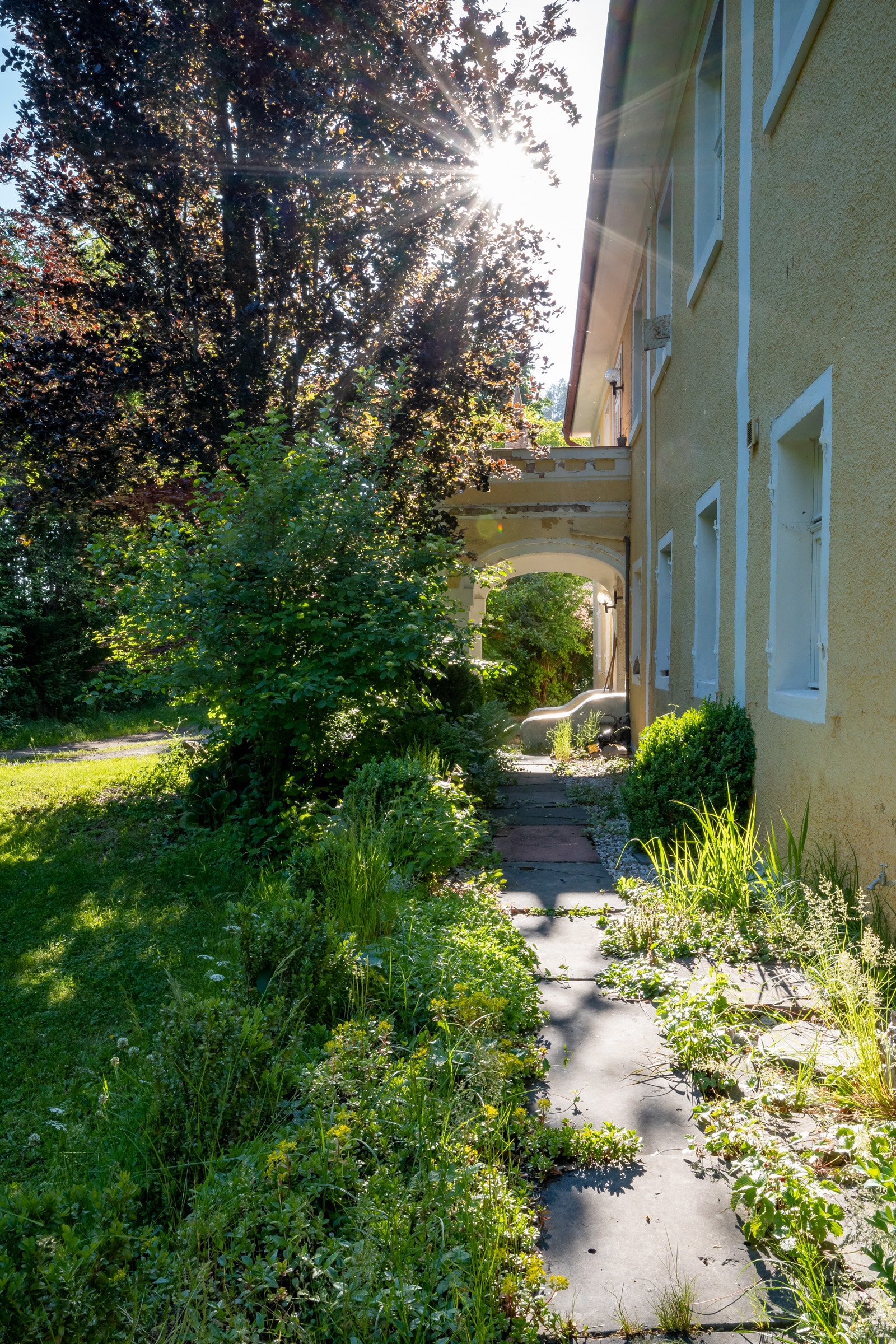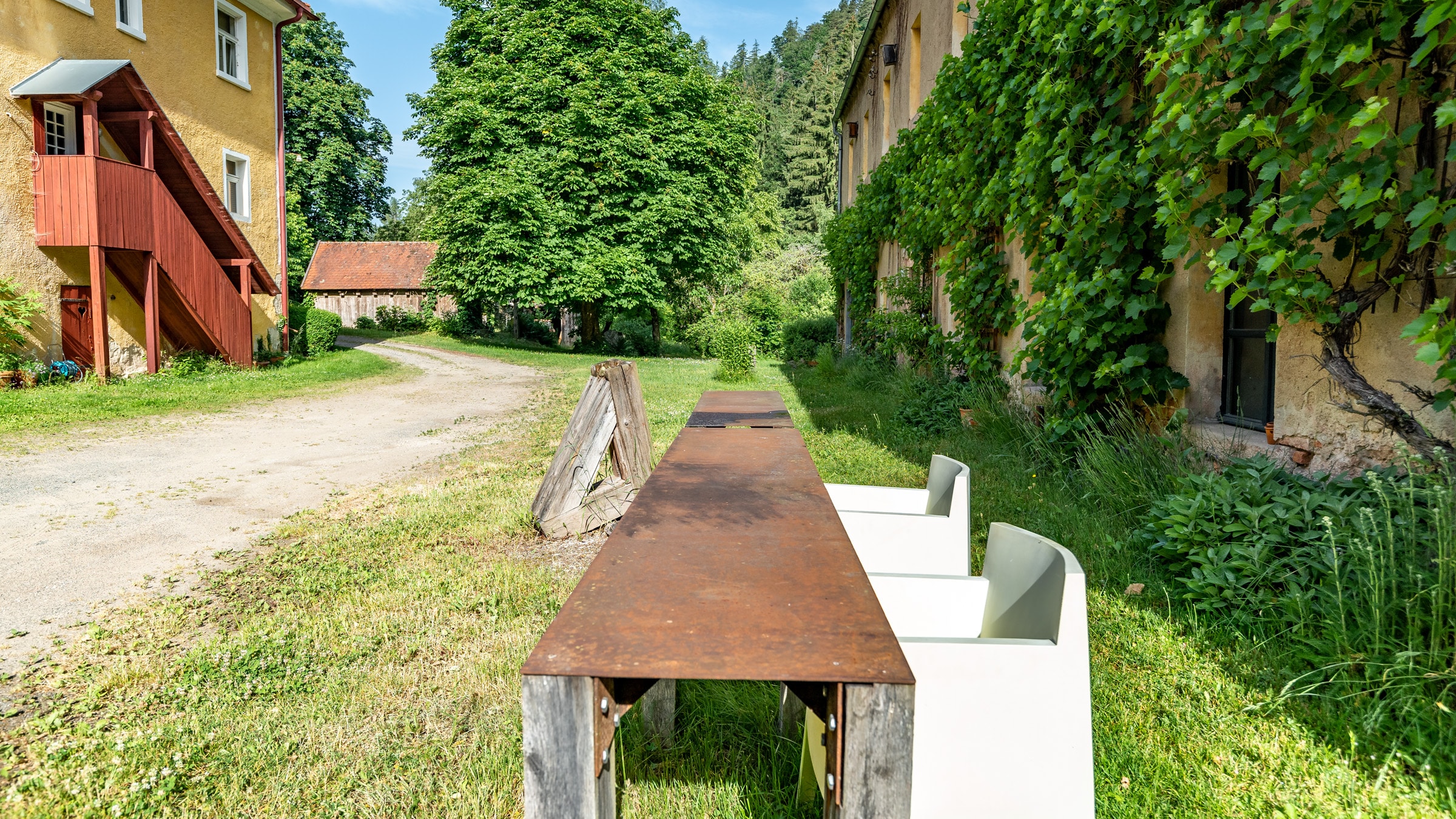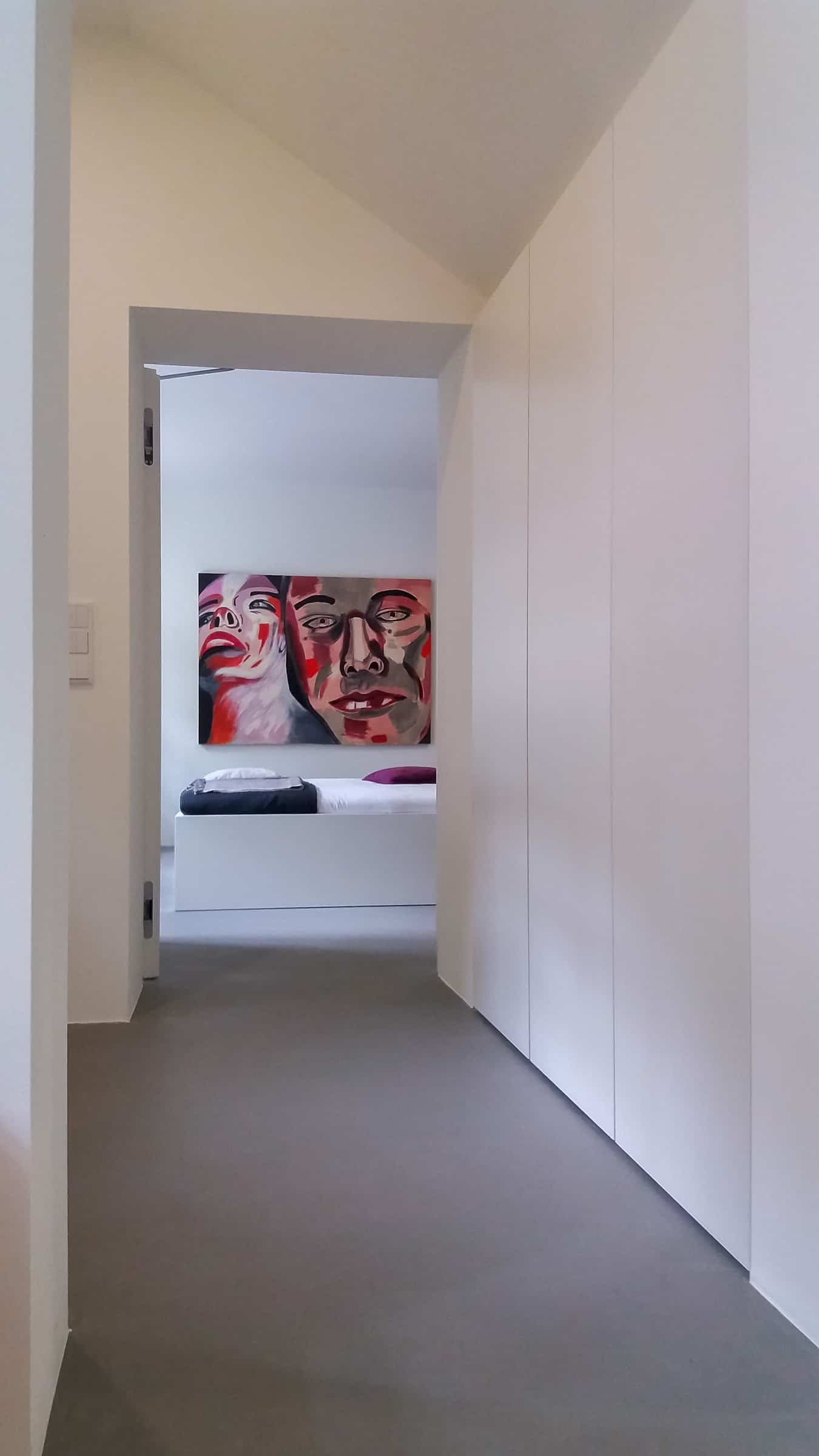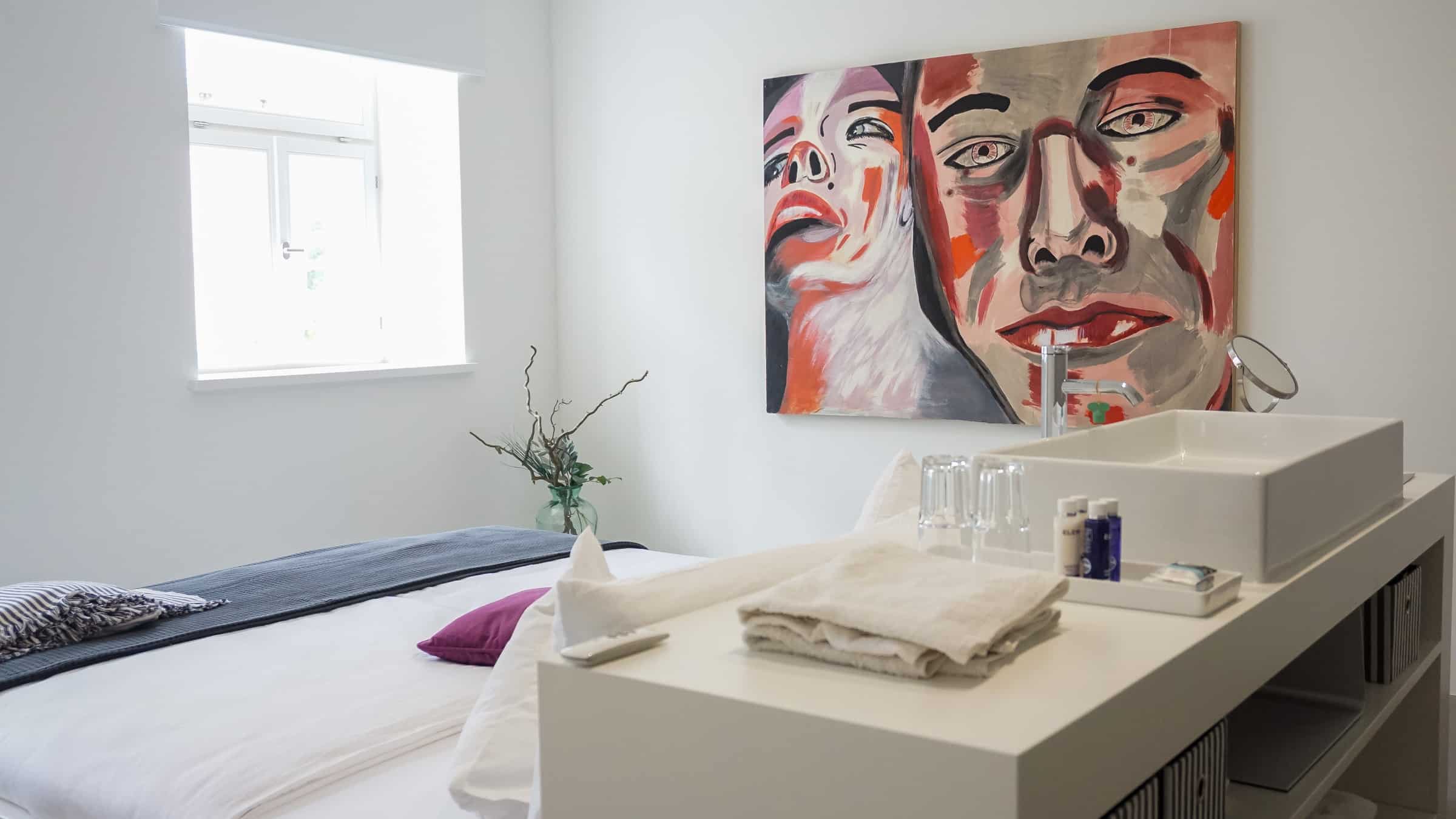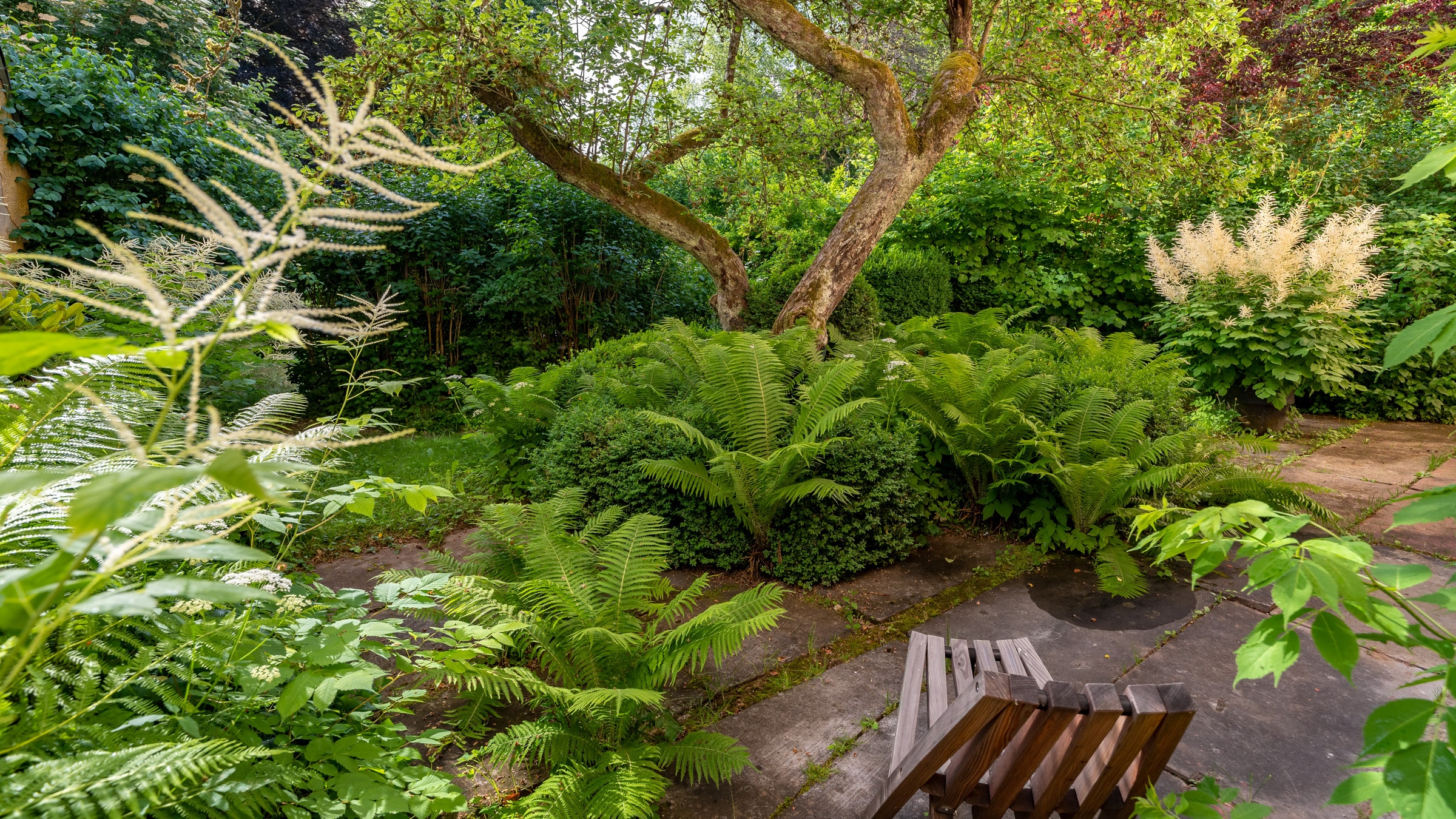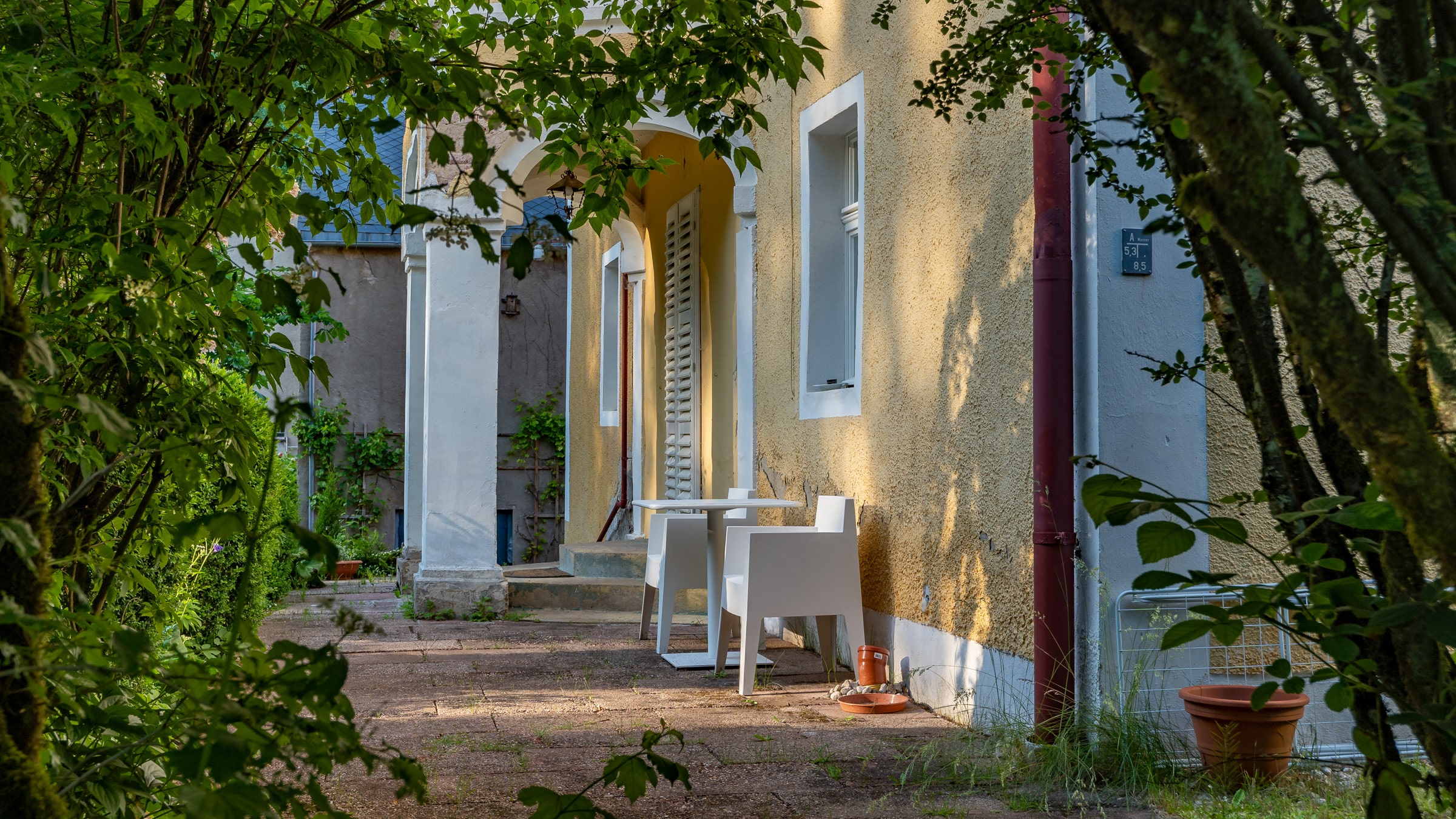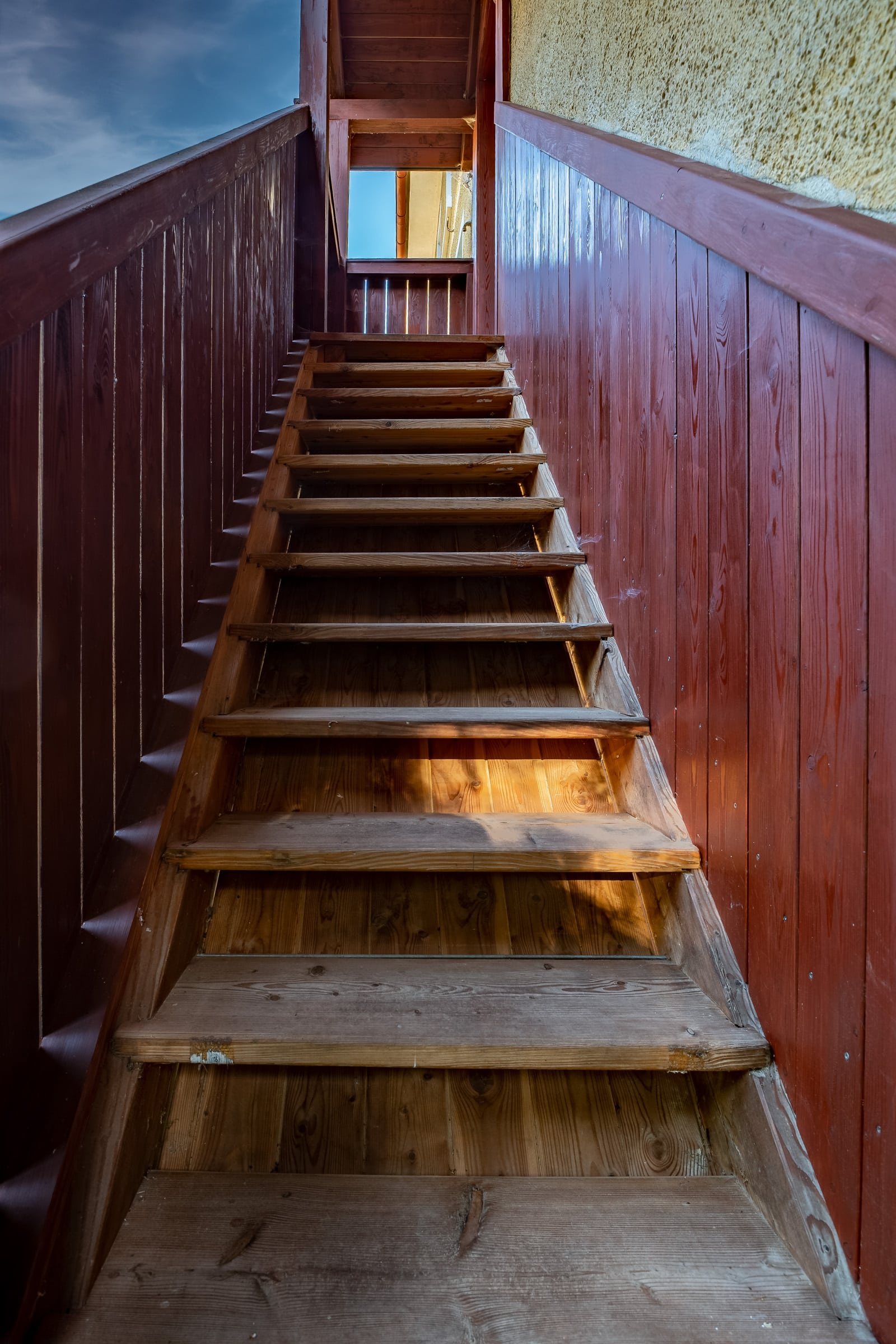 Details
Availability calendar
The calendar shows the current availability of the accommodation. On days with white background the accommodation is still available. On days with dark gray background the accommodation is not available.
Request/Booking