Relaxation is a shy deer. Often it only shows up when the everyday escape is already coming to an end. So much the better if you know a place where you feel at home right away. Like the Hasenberg Lodge high above Lake Walen. Right amidst the Churfirsten and Flums mountain scenery, mid-century design and selected art, this boutique hideaway celebrates first and foremost the bright sides of life. Whether you want to immerse yourself in nature or enjoy culinary delights, you will find your own personal highlight here.
Built in 1971 in typical chalet style, the architect's house on the Hasenberg was entirely renovated in 2020 by its owners, an architect couple, and converted into two stylish holiday flats that open up plenty of favourite places in addition to spaciousness and light. Not only the exterior of the chalet tells the story of a different time, but also the entire hand-picked interior, which the owners – quite hunters and collectors – have assembled from vintage classics, art and artefacts and harmoniously arranged. So it's hard to decide where you'd like to relax and forget about time. Whether you want to chill out in the Utrecht armchair, get together at the round table with the Wishbone chairs, take a nap on the Zanotta daybed or admire nature from the window seat.
Outside the door, guests can enjoy a wide view over the fjord-like lake and a wild Mediterranean garden with a pool for fresh inspiration.
On the first floor, the "Gipfelglück" flat lives up to its name and provides boundless views from the bright living room and two bedrooms to the panoramic windows with balcony and terrace. In the " Basislager" (base camp) on the ground floor, a wooden cabinet with a secretary awaits guests in addition to the loft-like, light-flooded living room and the cosy bedroom: A room for focused and creative work, with a view of the flowering hydrangeas. And if you've had enough of chasing ideas, follow your hosts out into the surrounding alpine world and let yourself be inspired by man's oldest cultural technique on a hunting trip. Since this isn't about trophies, but merely about enriching the menu.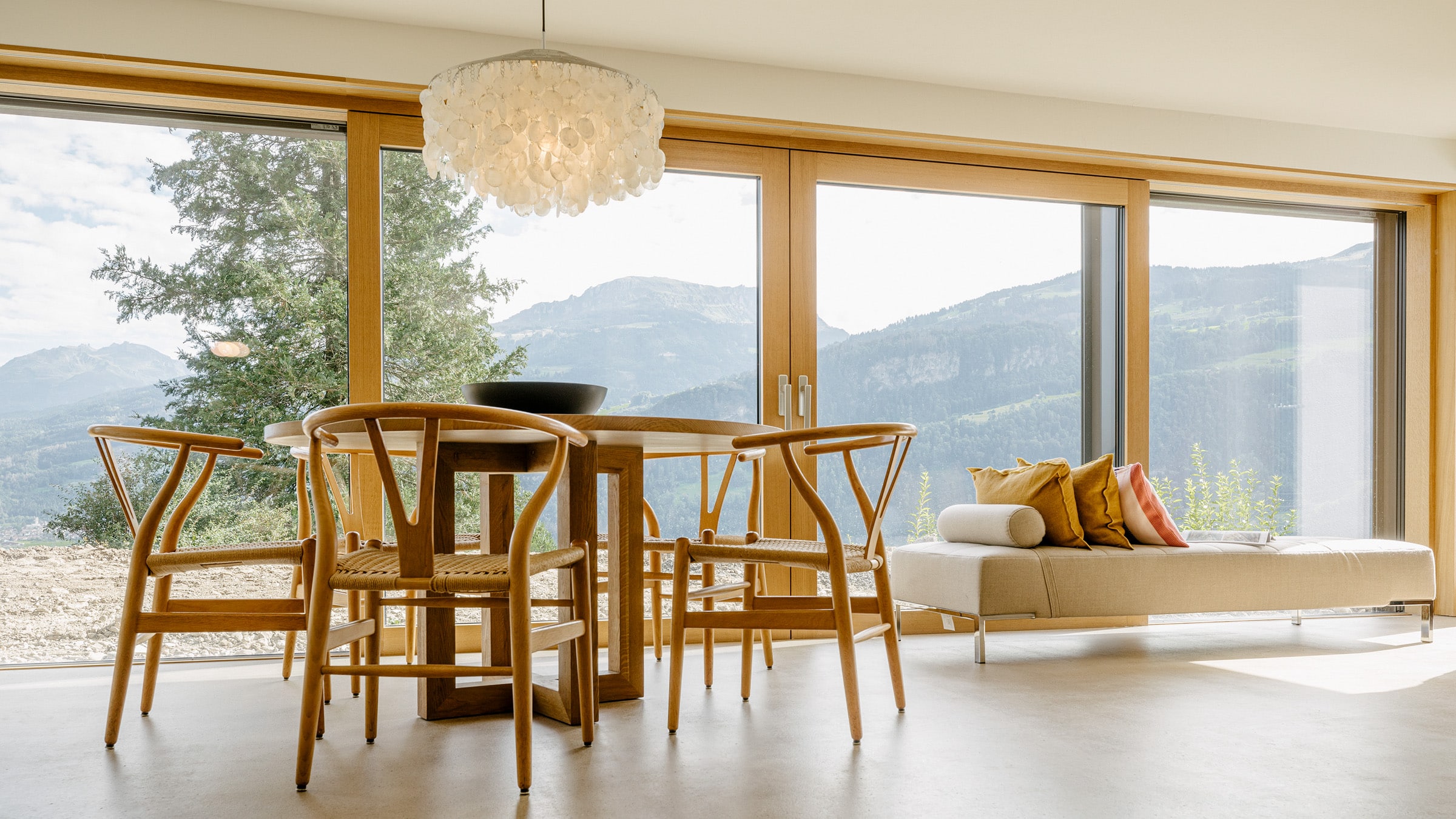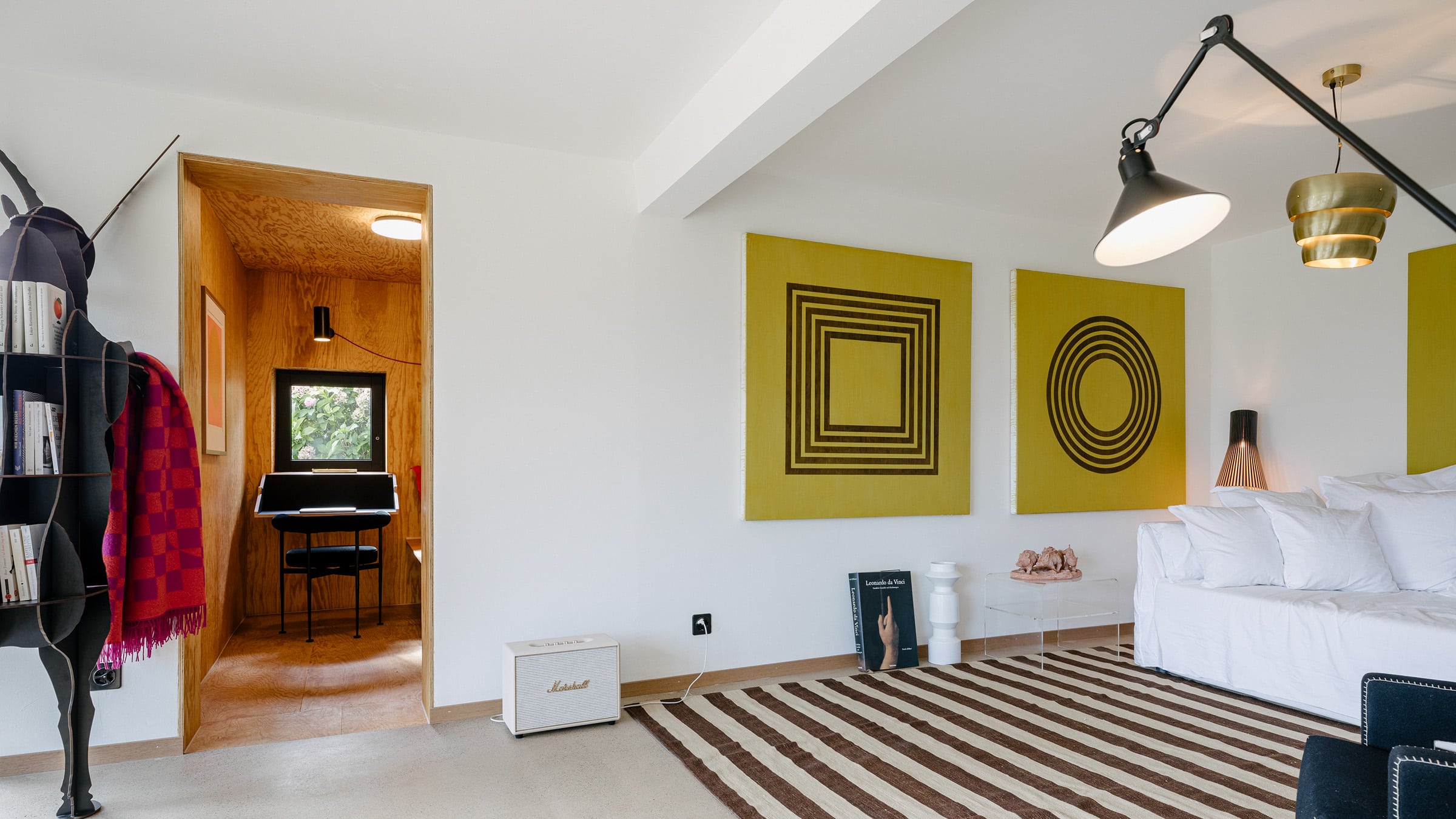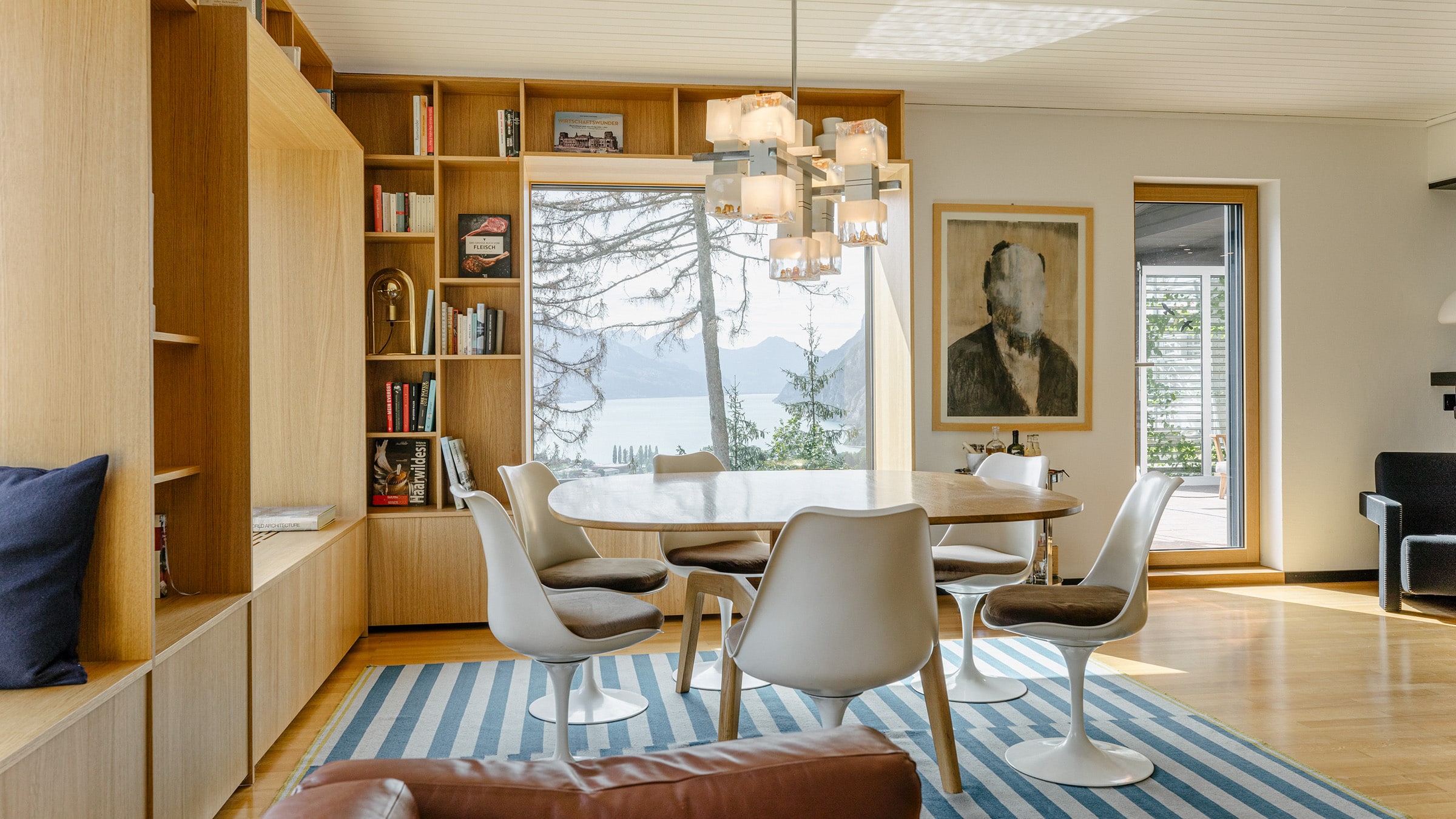 What to do
Swimming in Lake Walen or in the pool with counter-current system, hiking, mountain biking, mountain tours, climbing, skiing, ski tours, long-distance skiing and snowshoeing, tobogganing, golfing and thermal bathing in Bad Ragaz, art and culture in Chur or Vaduz, a visit to Zurich (approx. 50 minutes away), wine and food tours, gourmet restaurant visits (the hosts know the best addresses and can almost always organise a place), tailor-made hunting trips to a private hunting ground in the Großwalsertal valley in Vorarlberg.
Why we like this house
Swiss chalet history revisited. A harmoniously arranged place for nature and design lovers with an overwhelming panorama and a sophisticated retro touch.
This house is great for
For couples, solo travellers, a holiday with friends or man's best friend. Also suitable for small groups. There is room for up to five people in the "Gipfelglück" and up to four people in the "Basislager".
Sustainability
Accessibility by public transport: Walenstadt railway station, pick-up service on request; e-mobility: e-charging stations in the village.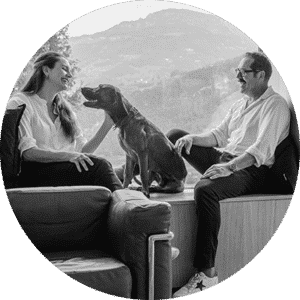 Owner
The architect couple Michelle Corrodi and Roger Zogg have transformed Roger's parents' chalet into two unconventional flats in the Hasenberg Lodge. They live on the same property - in a modern house on steel stilts, a house designed by Roger in the mid-1990s, inspired by the US architect Richard Meier. Besides their passions of hunting and collecting, the two hosts run the gourmet label "Wilde 13", whose customers include a number of well-known chefs.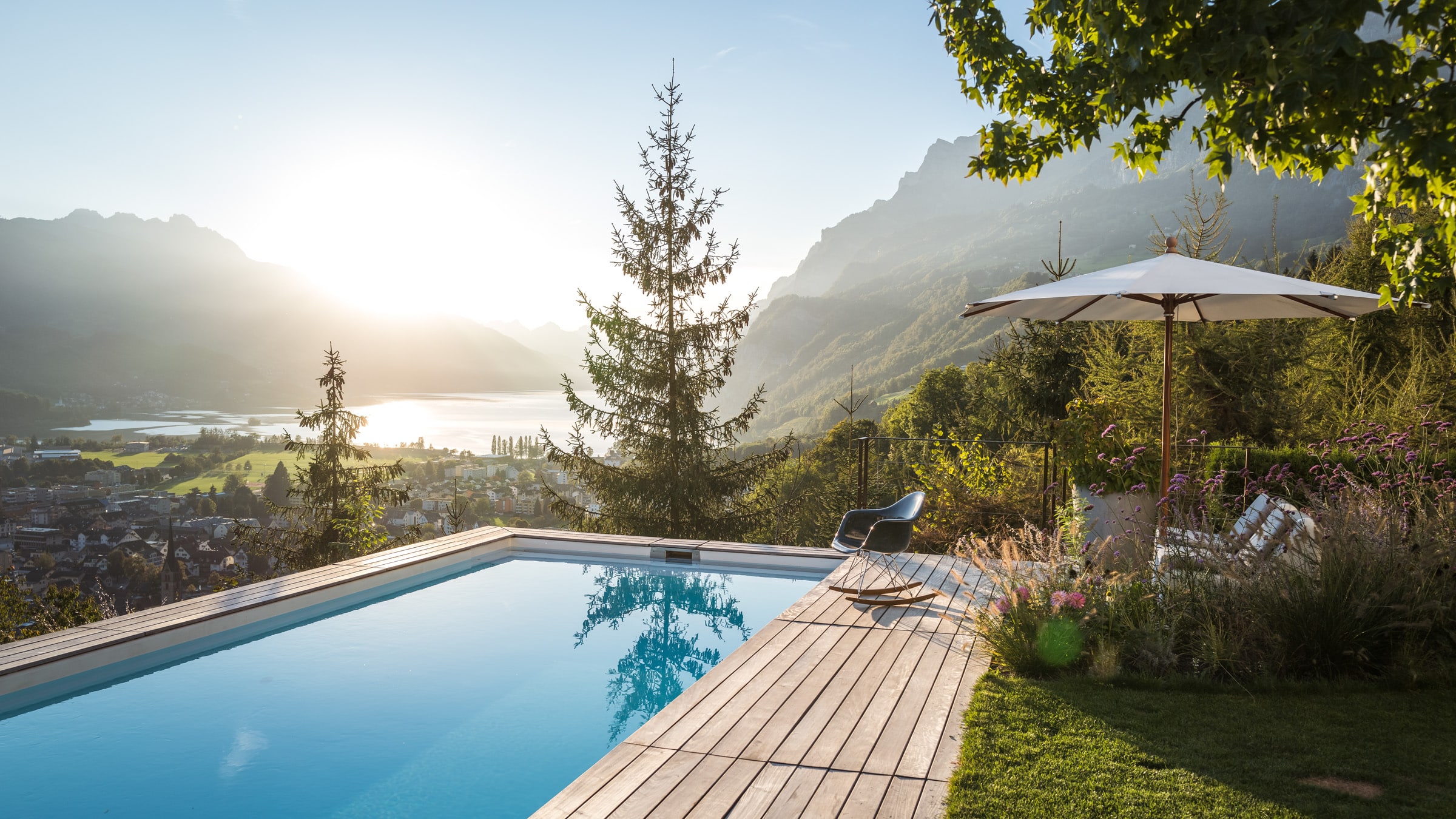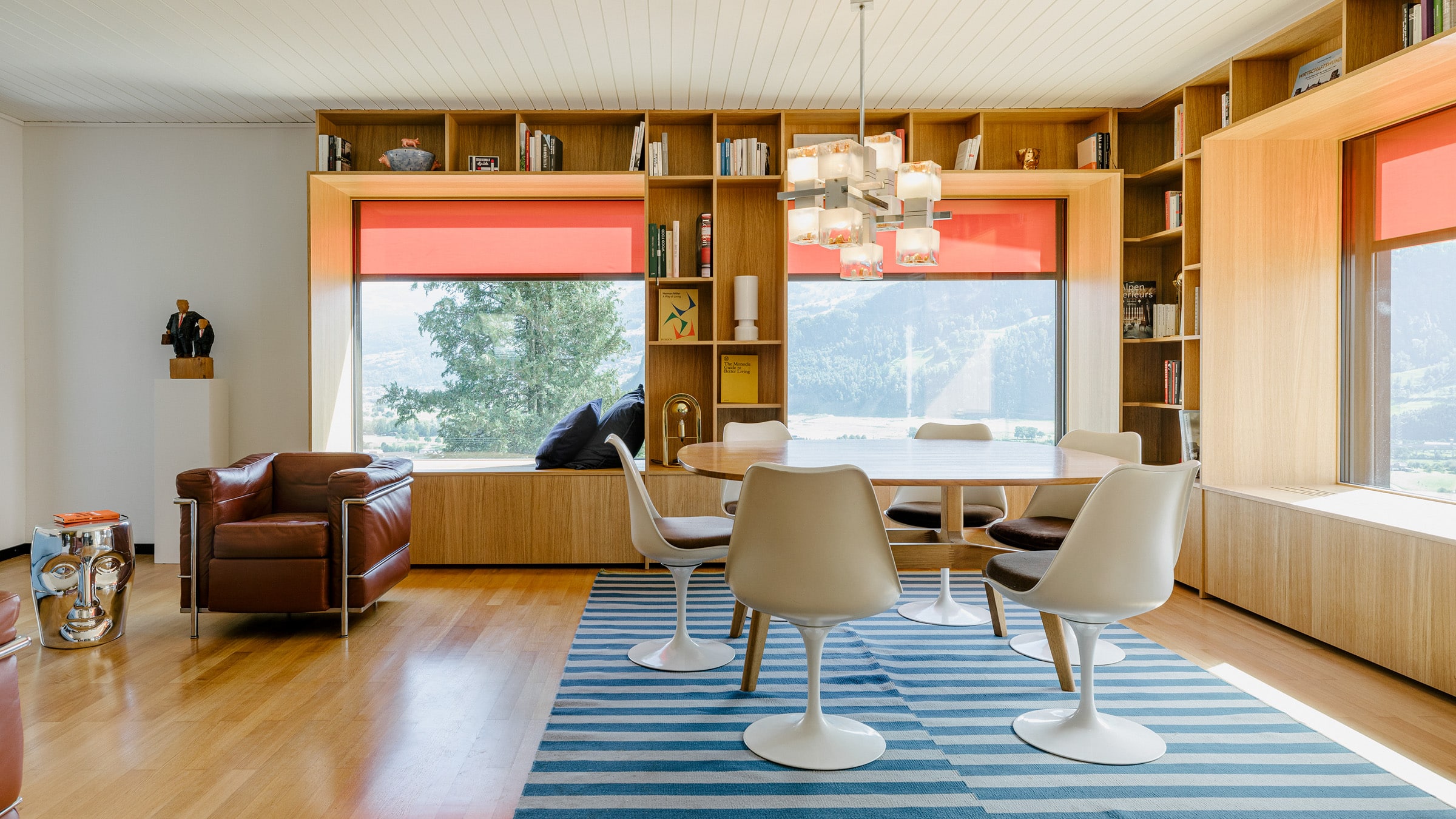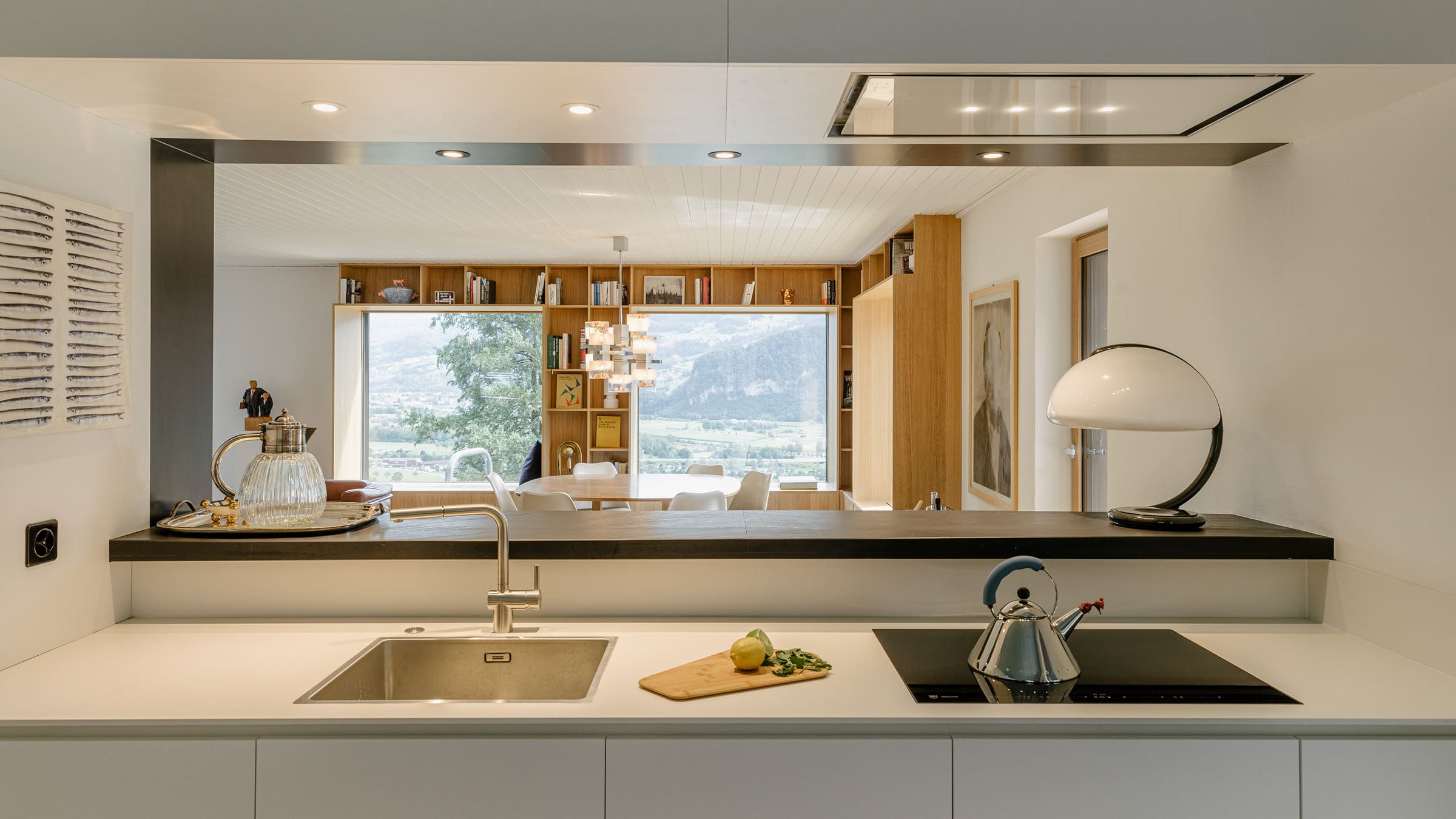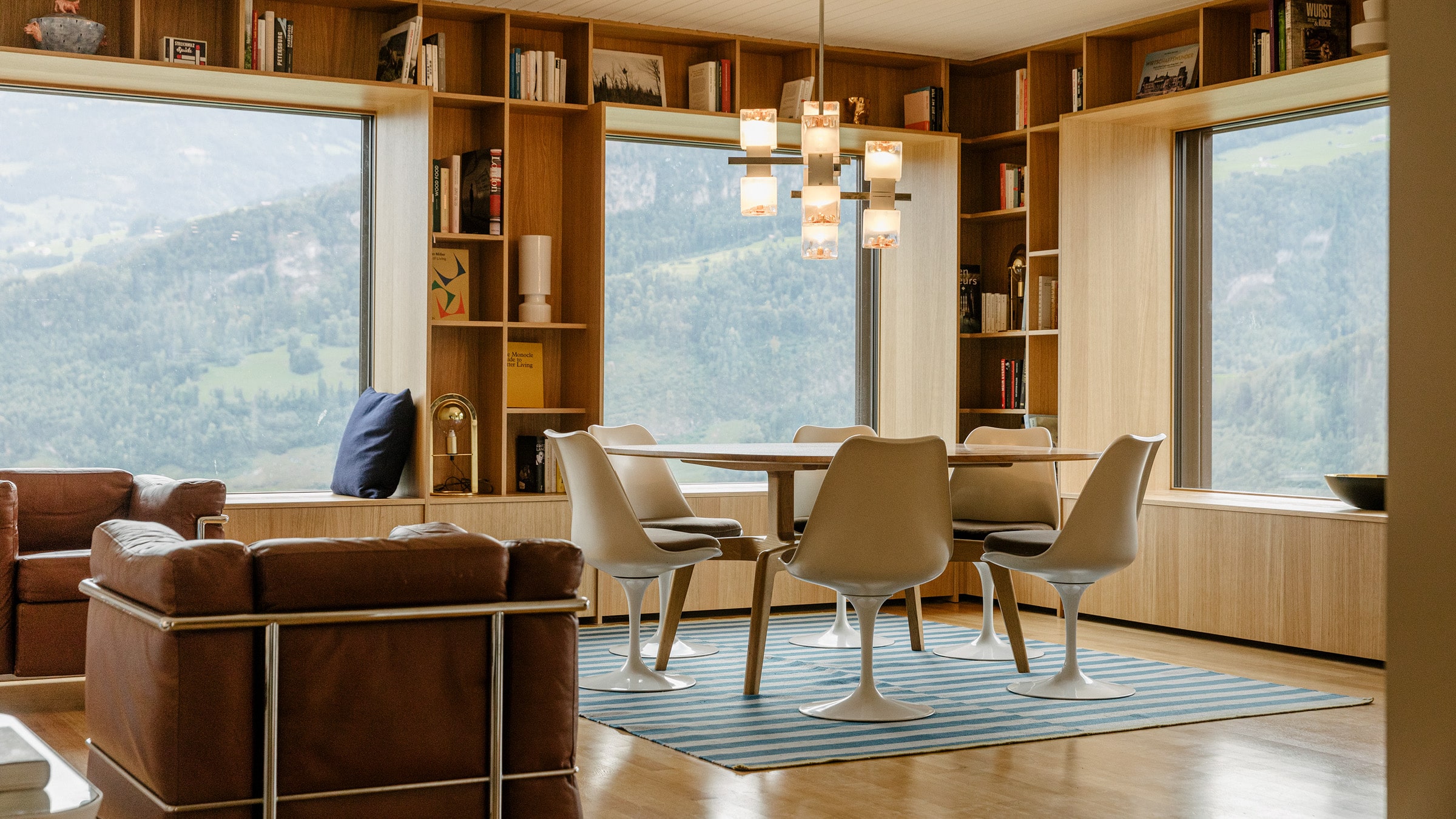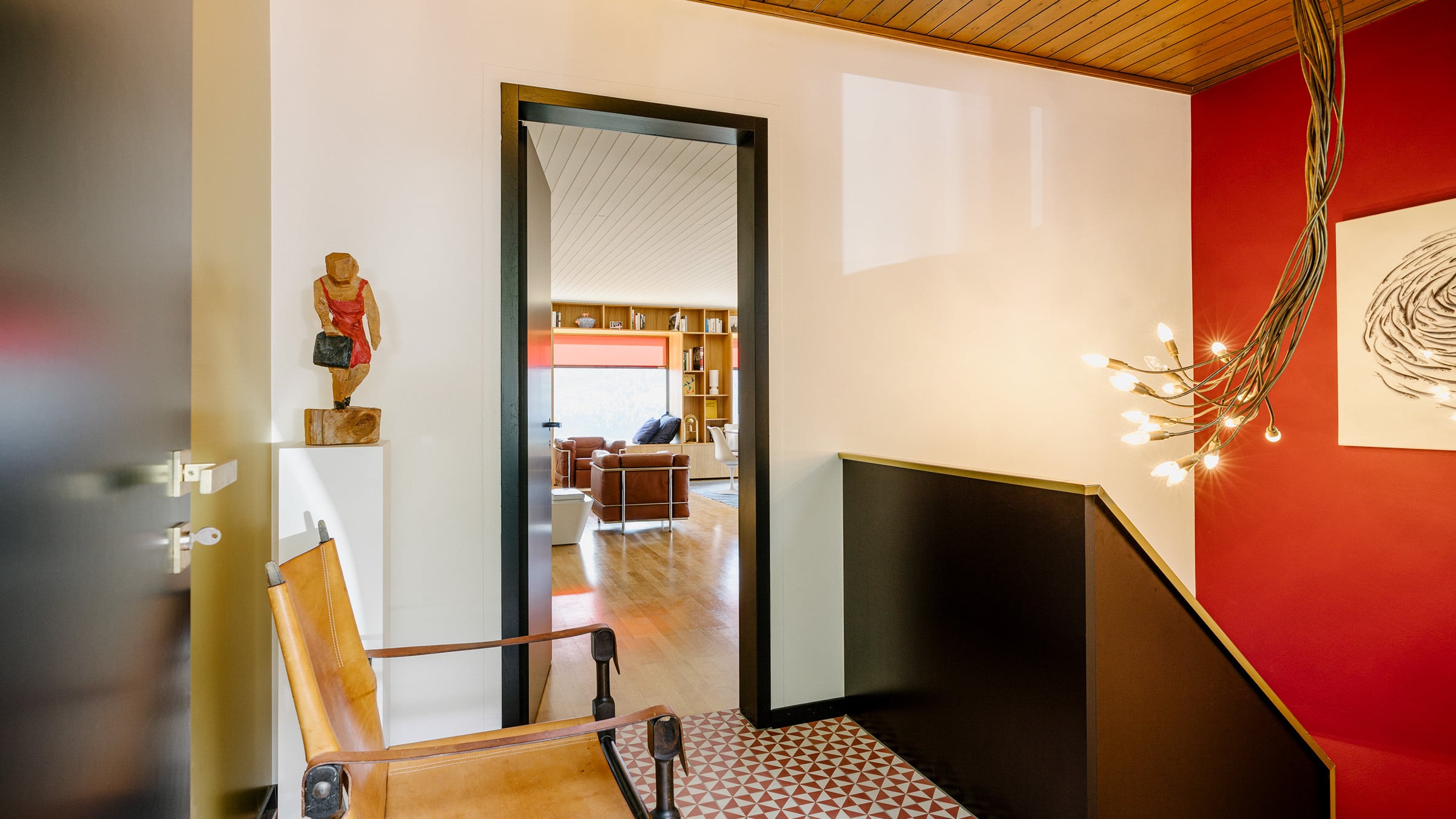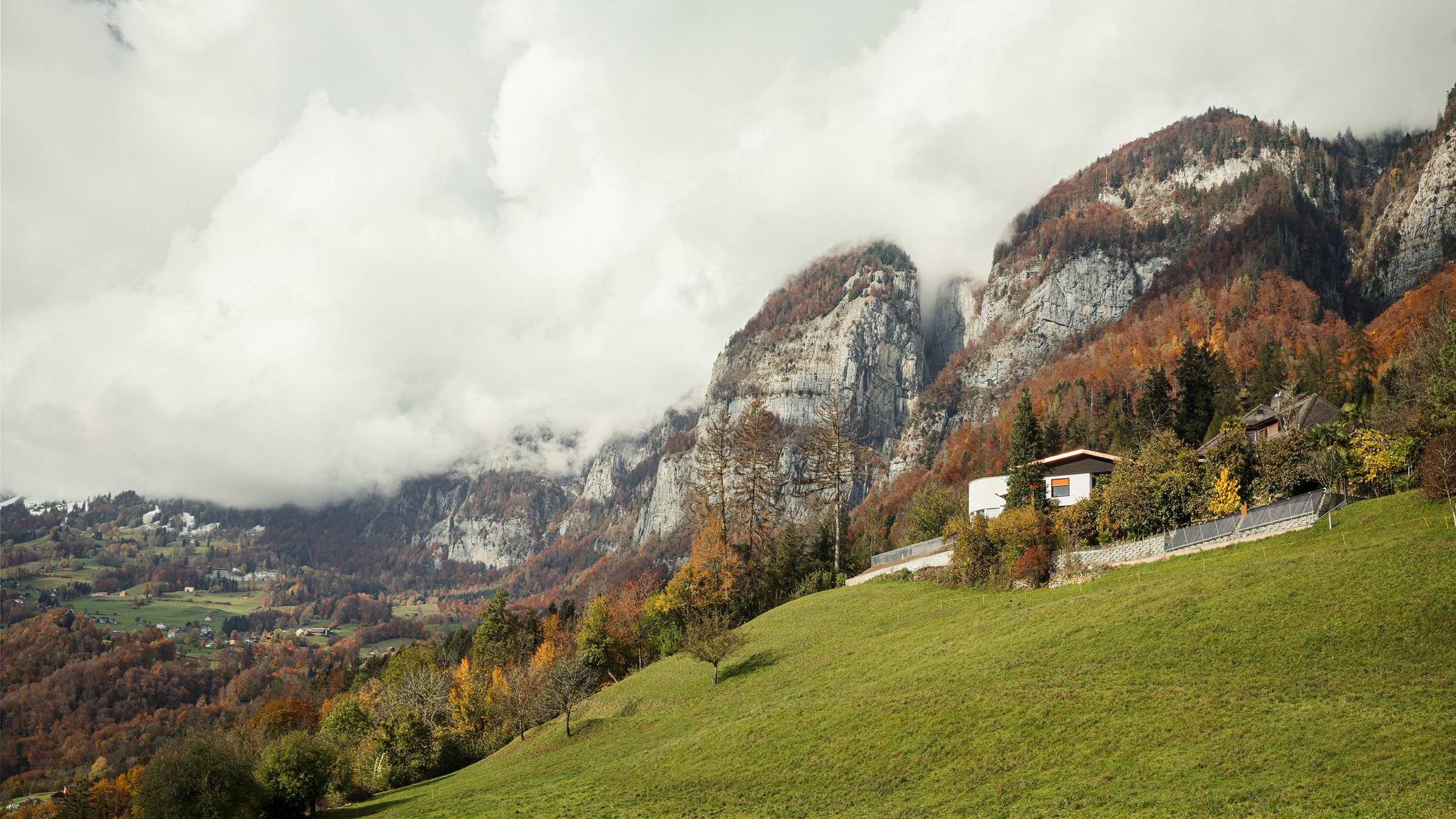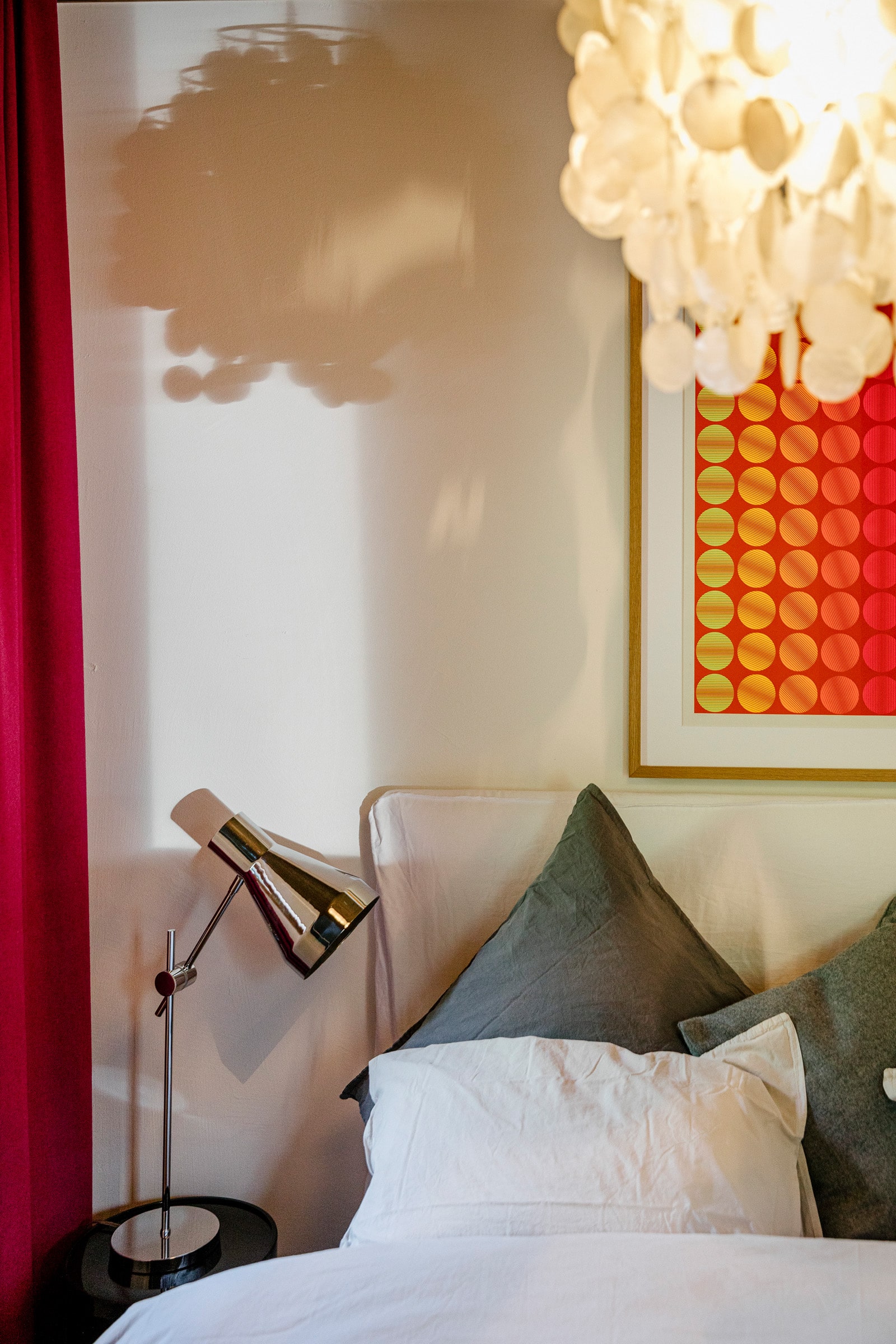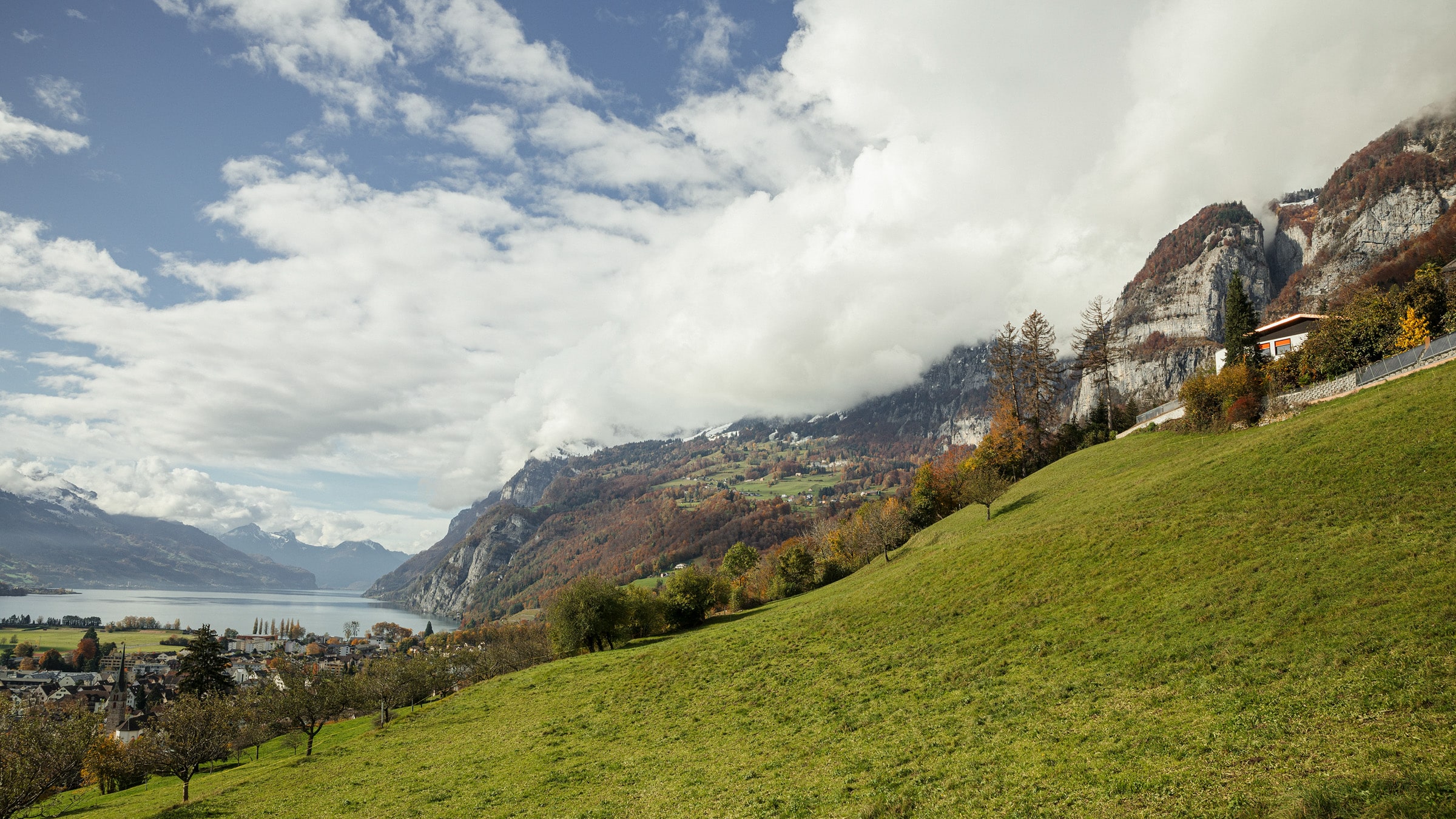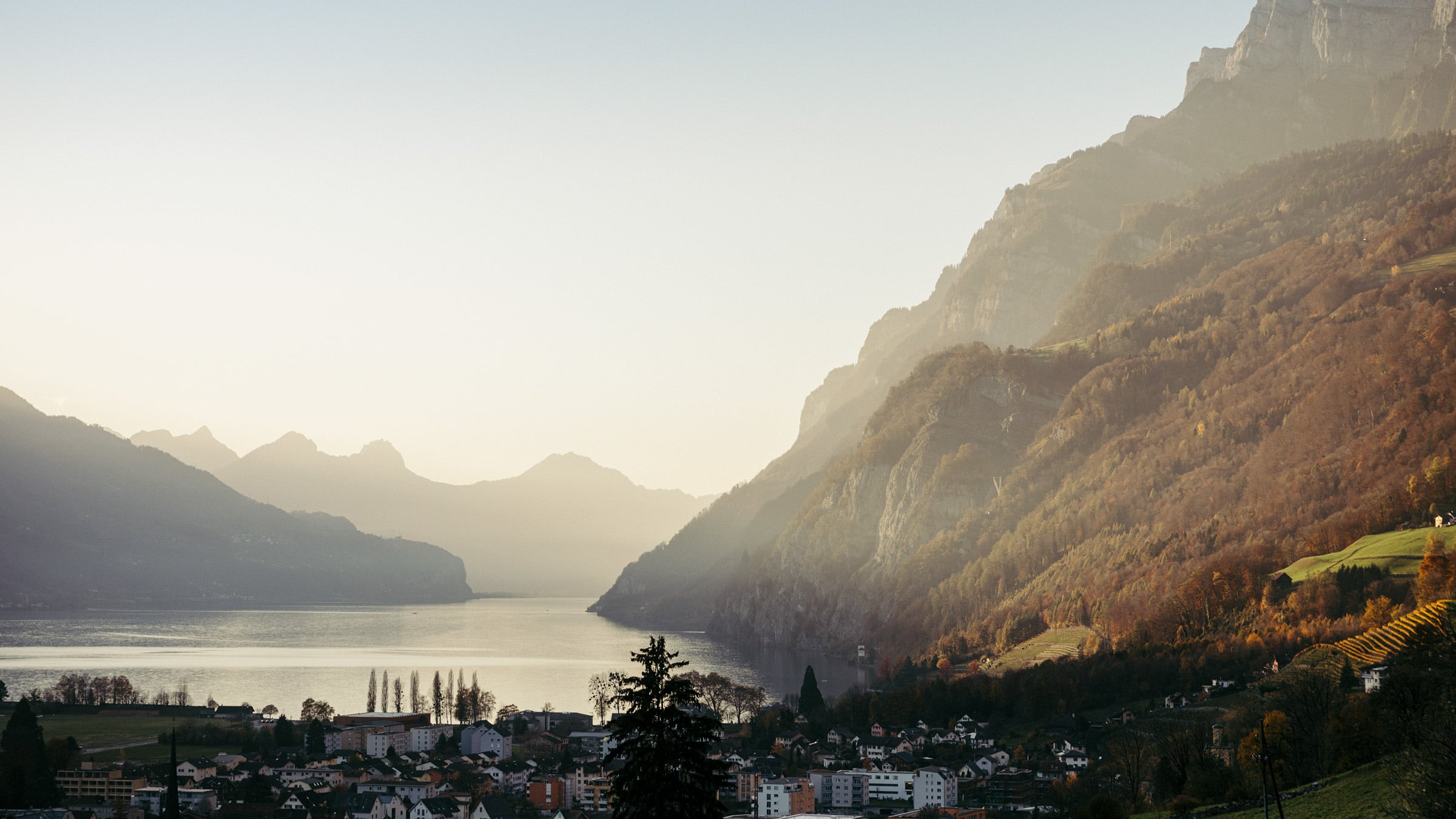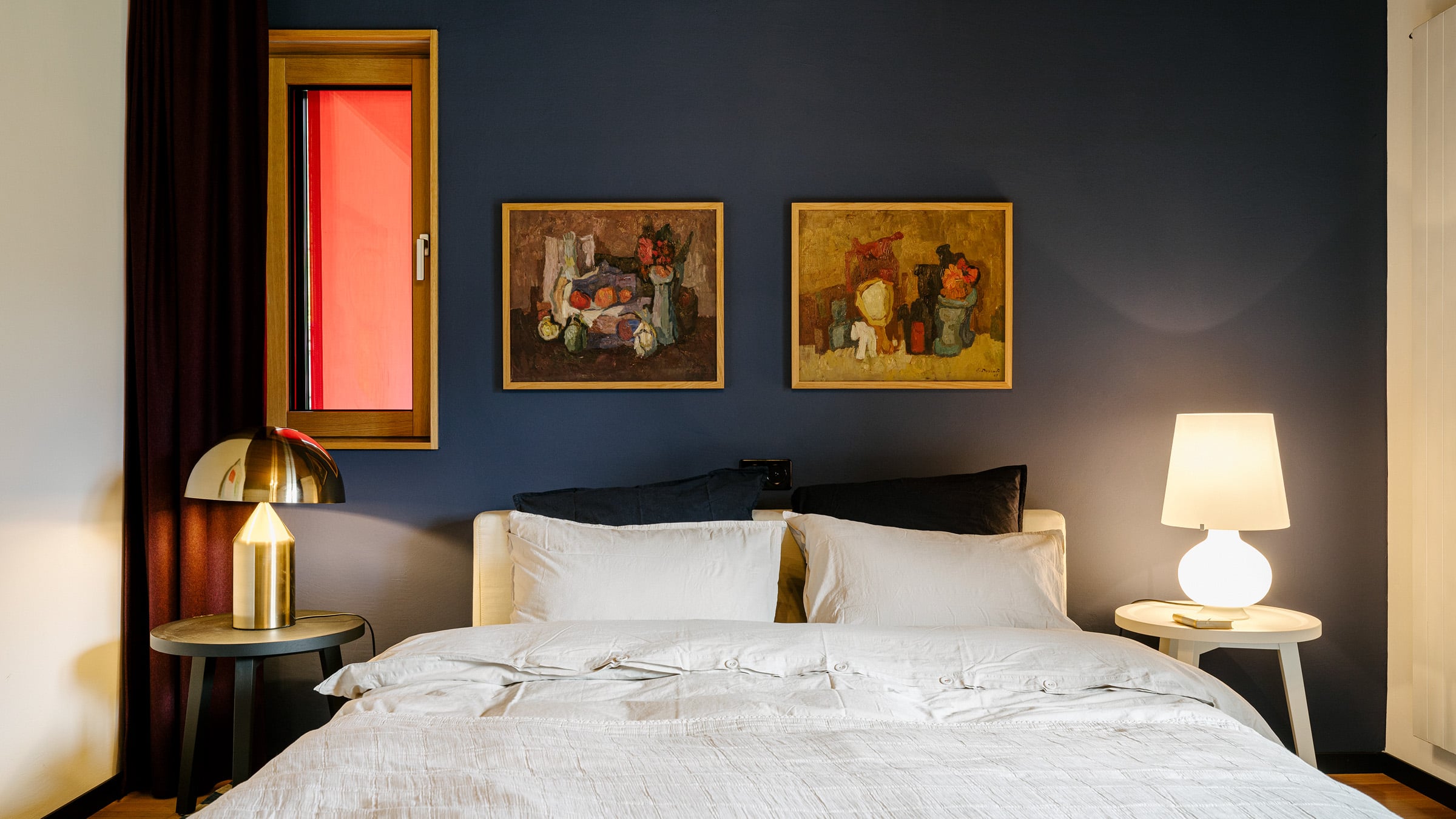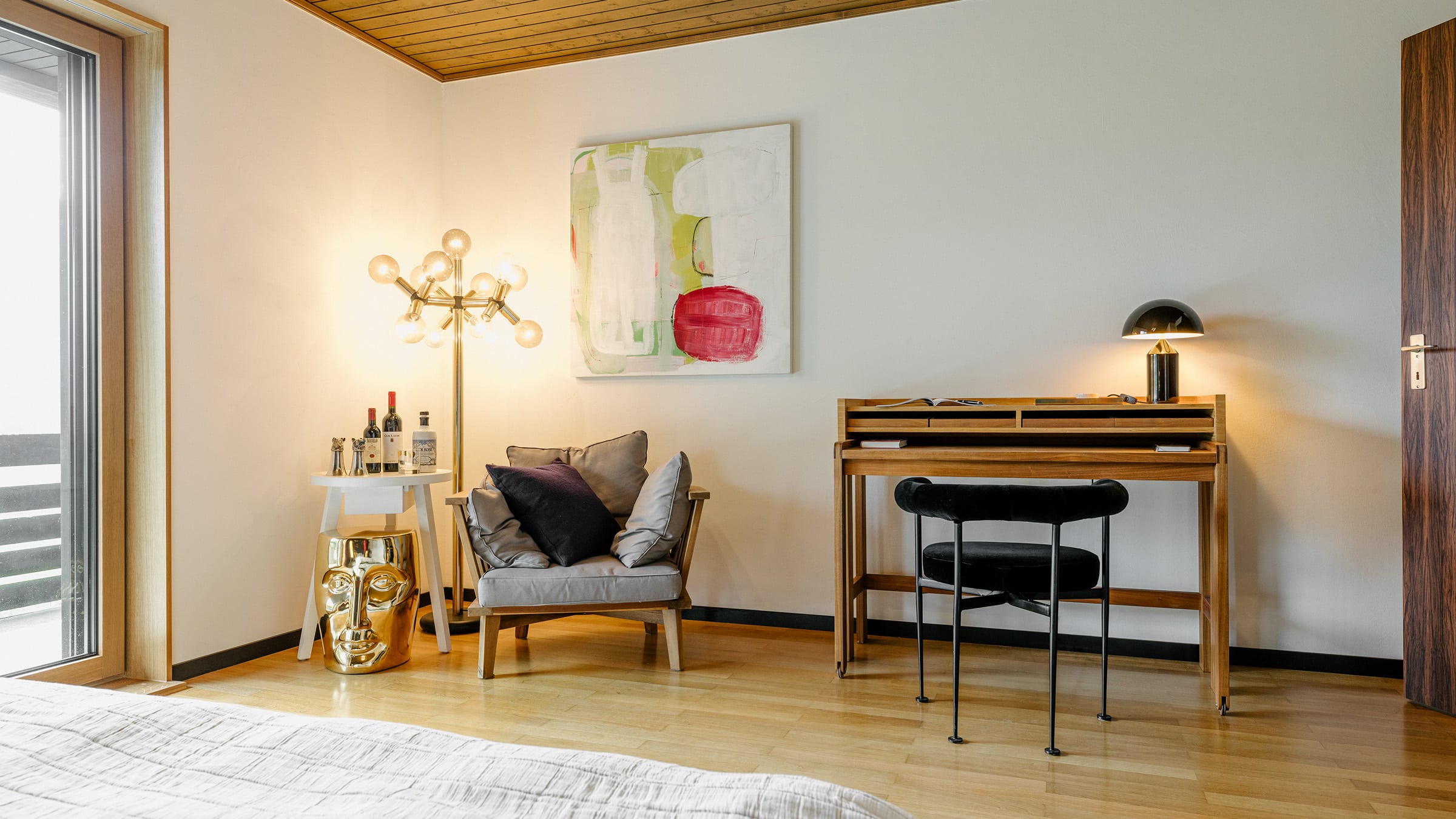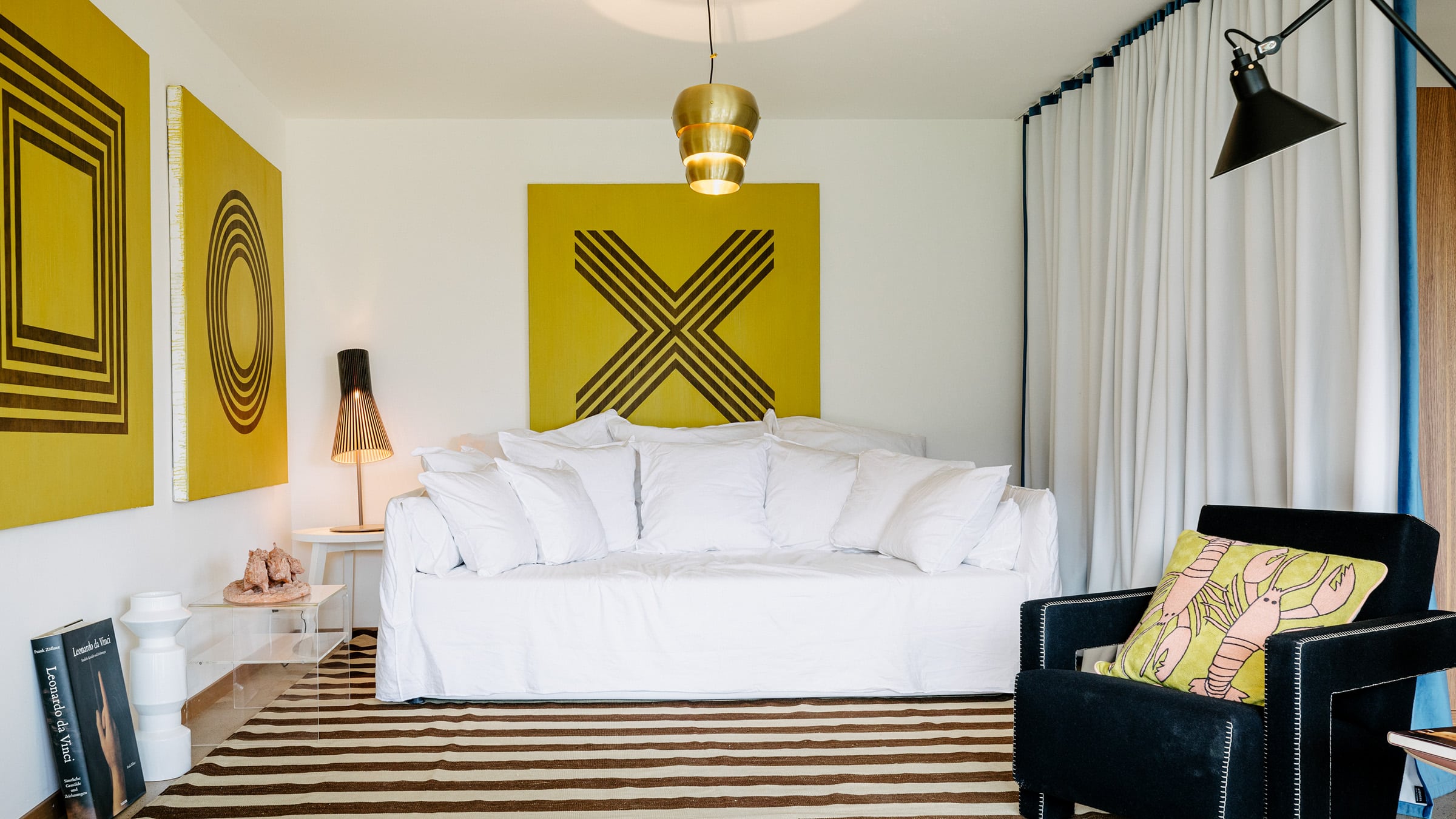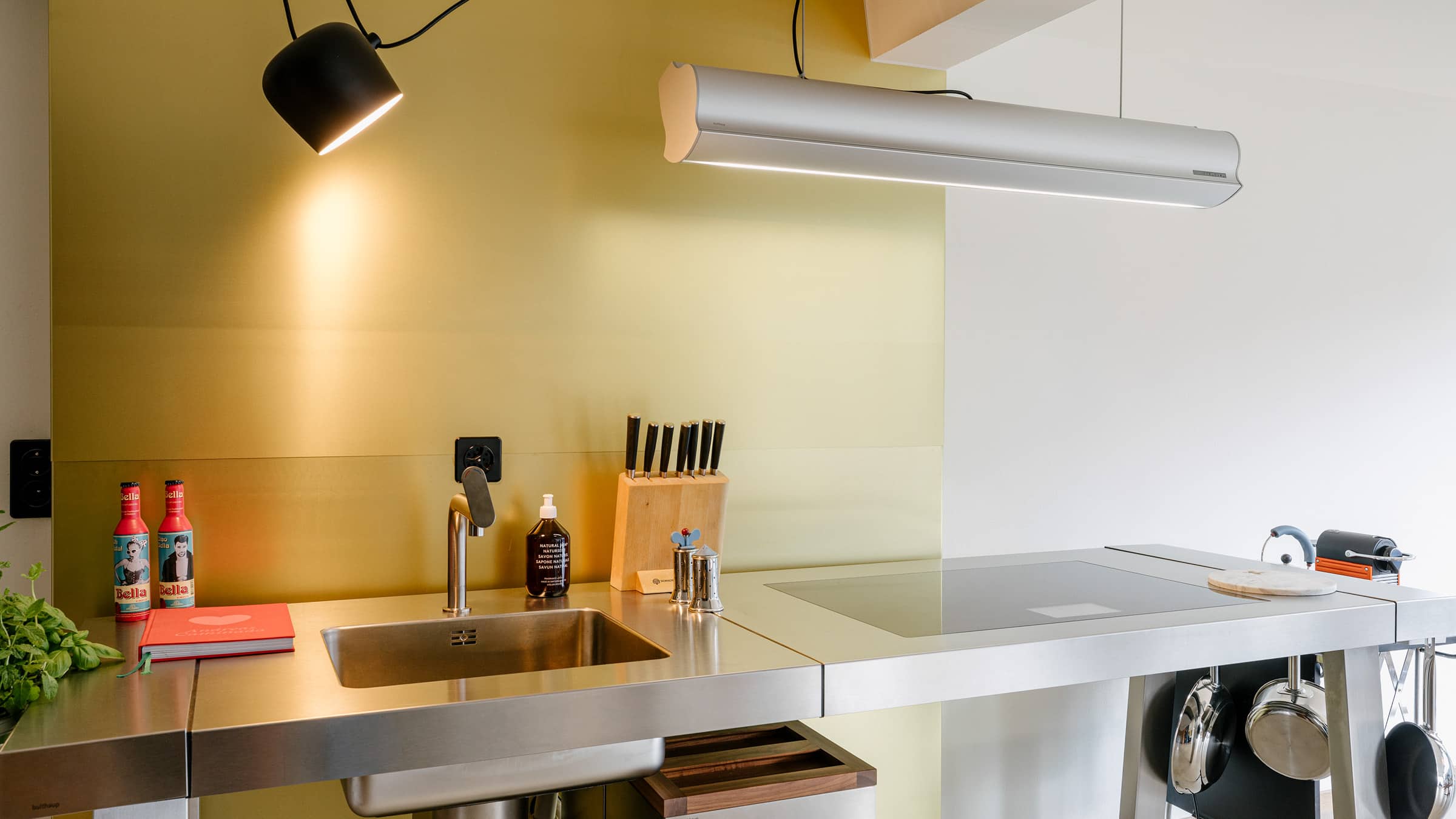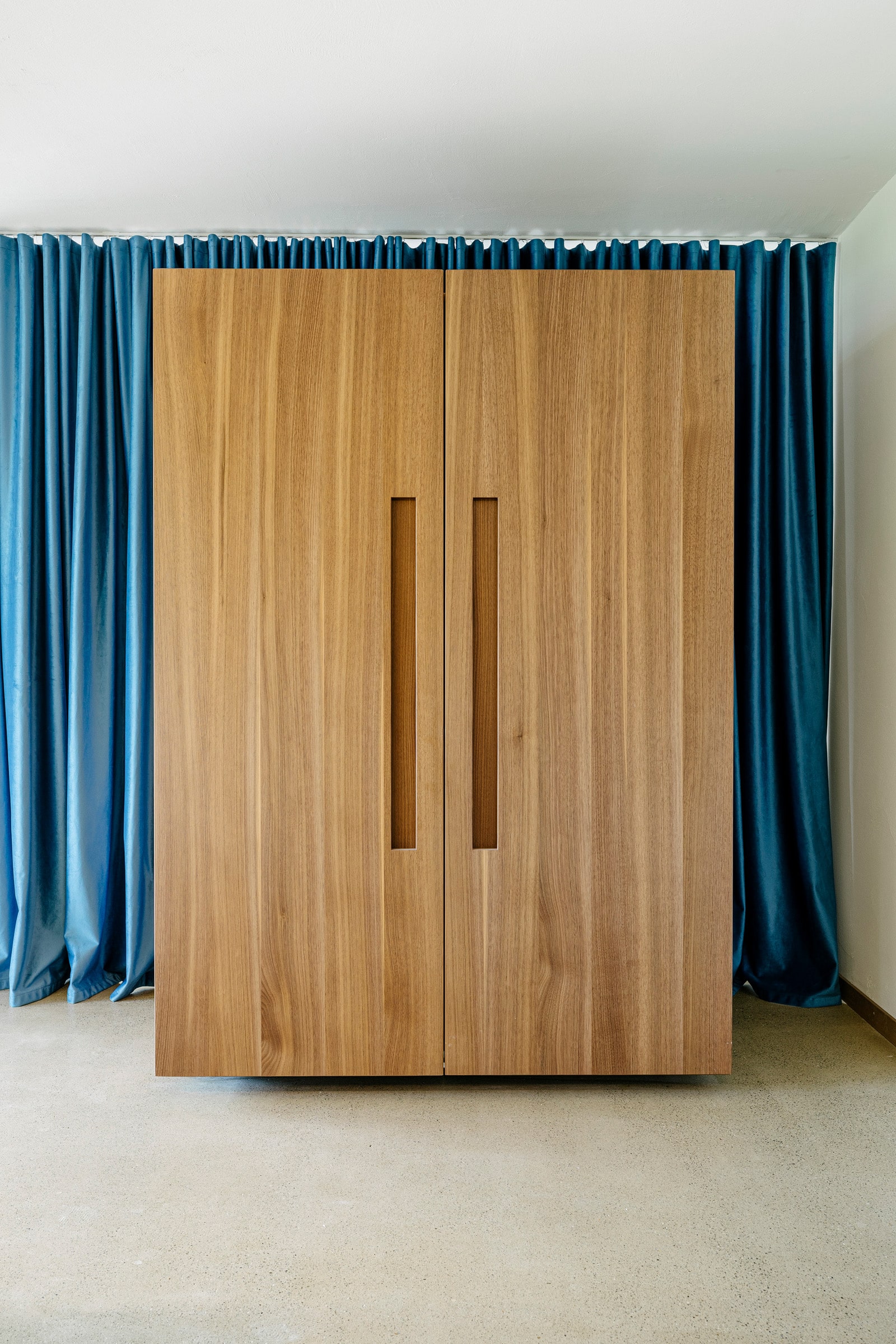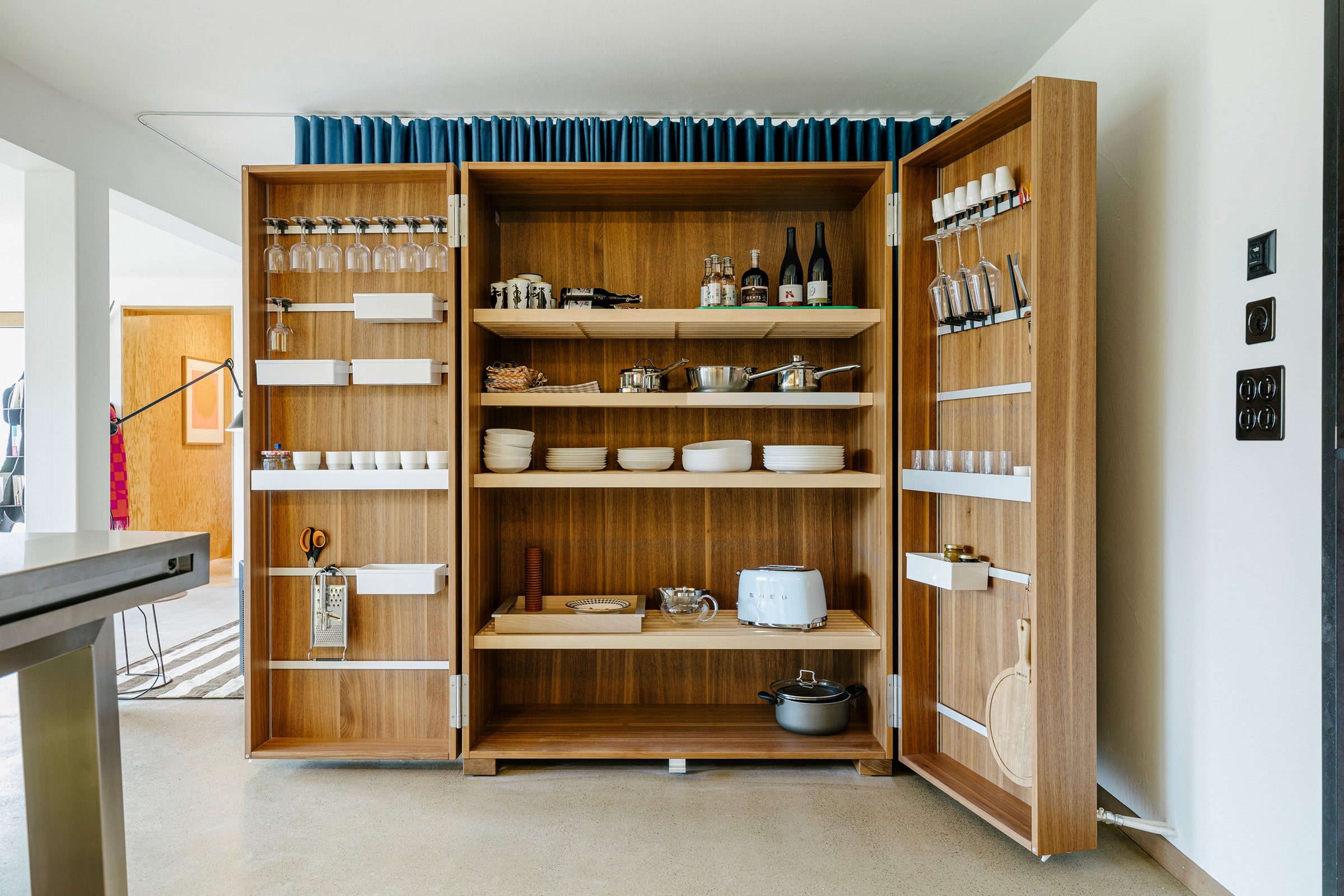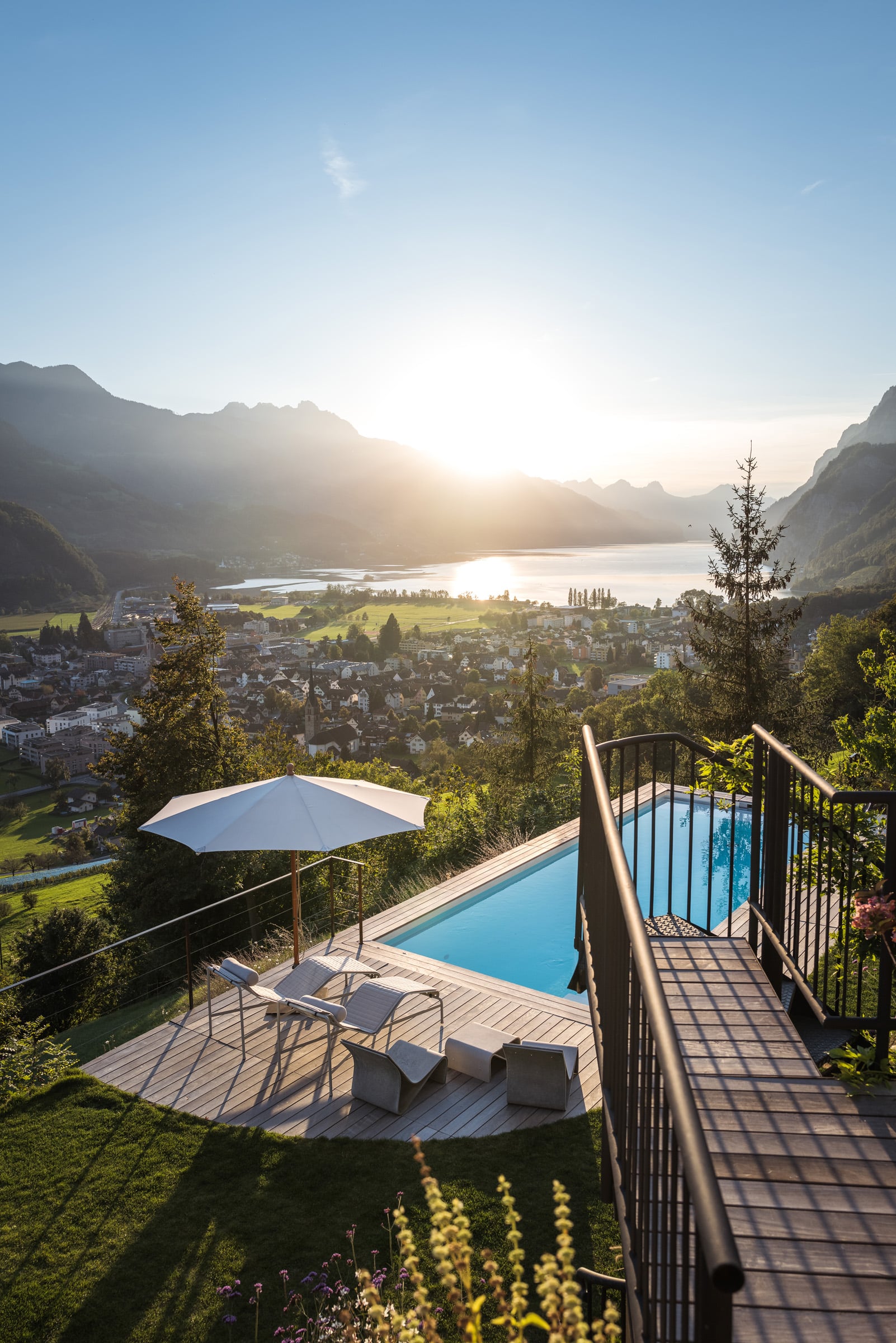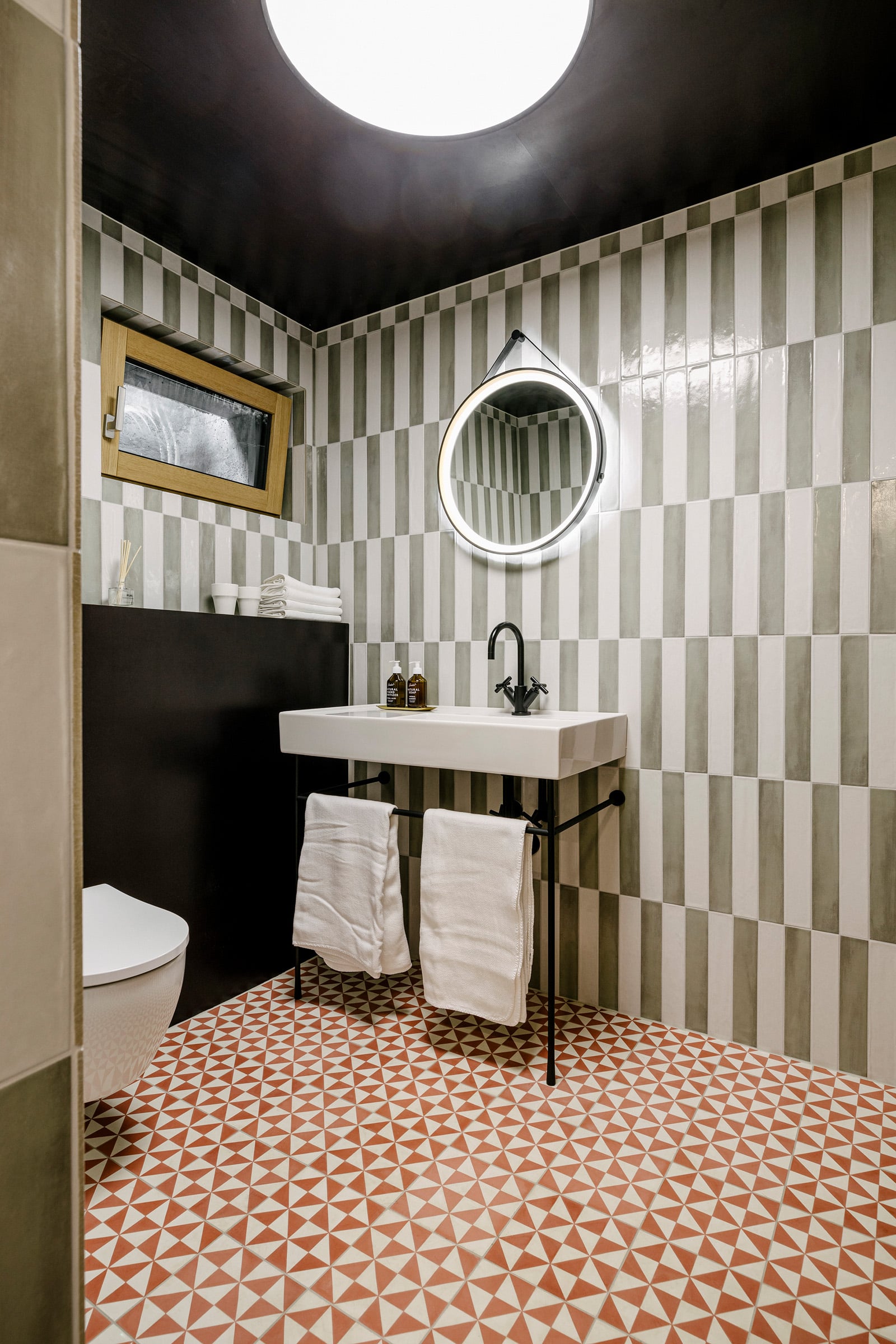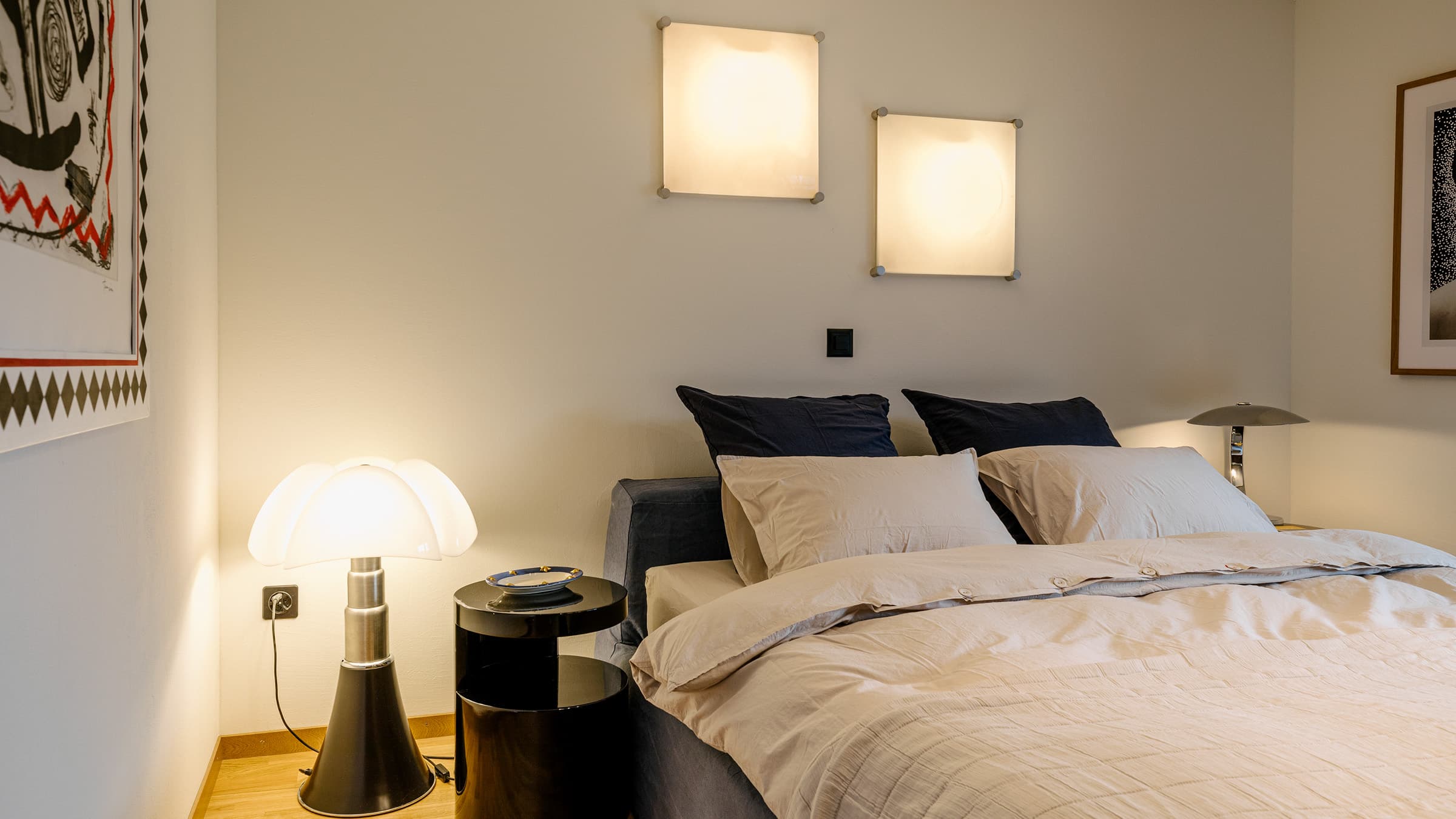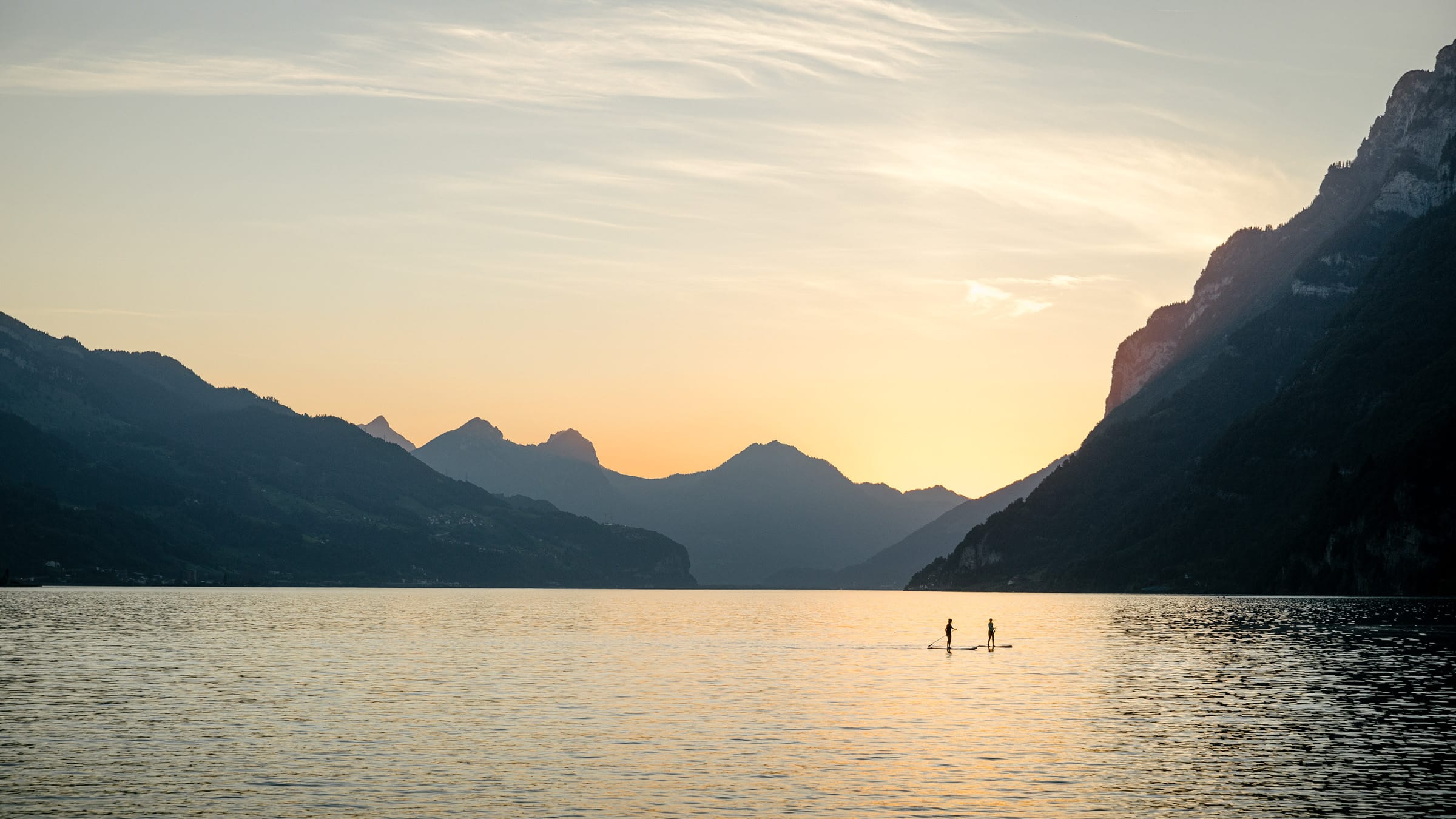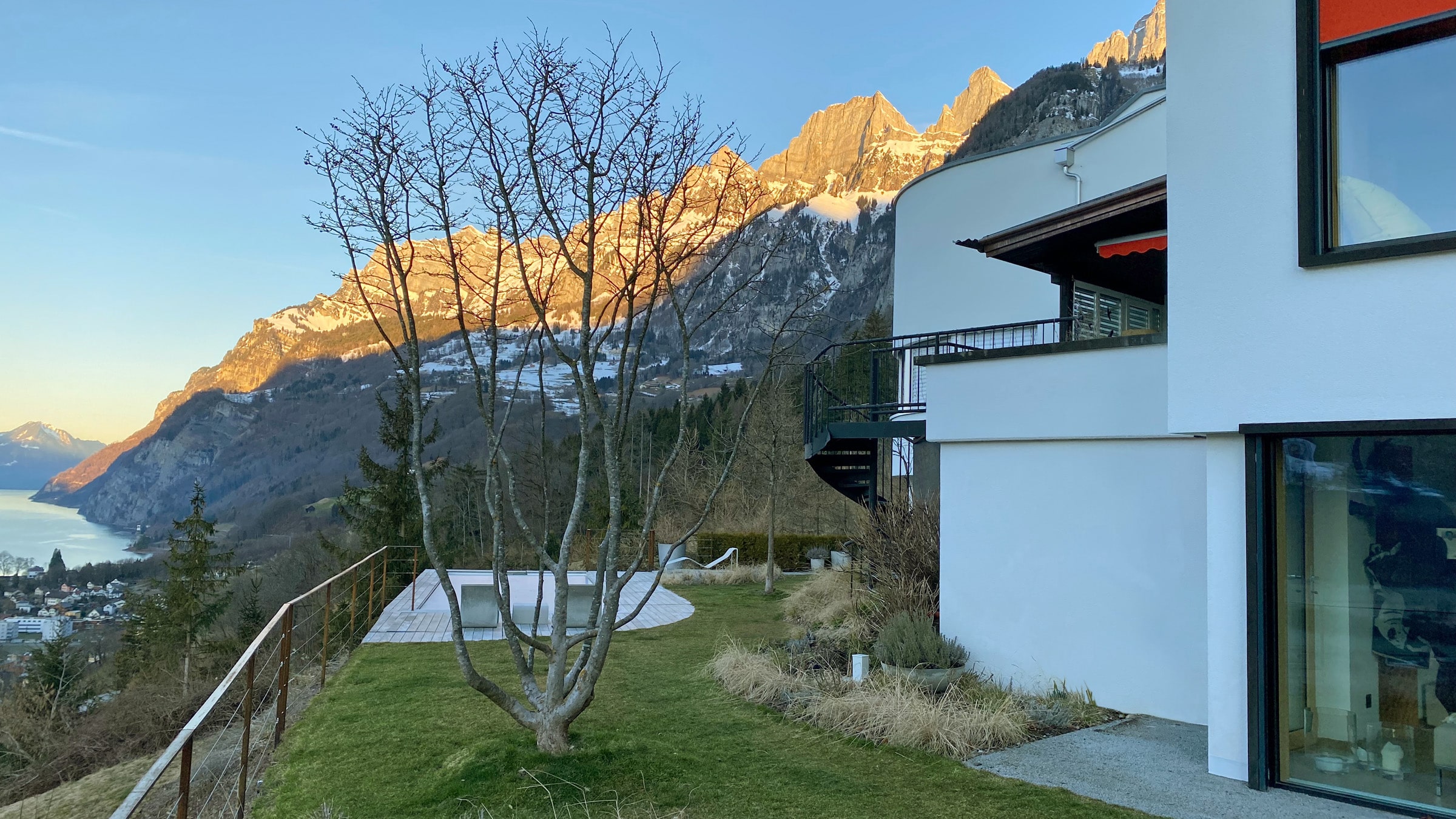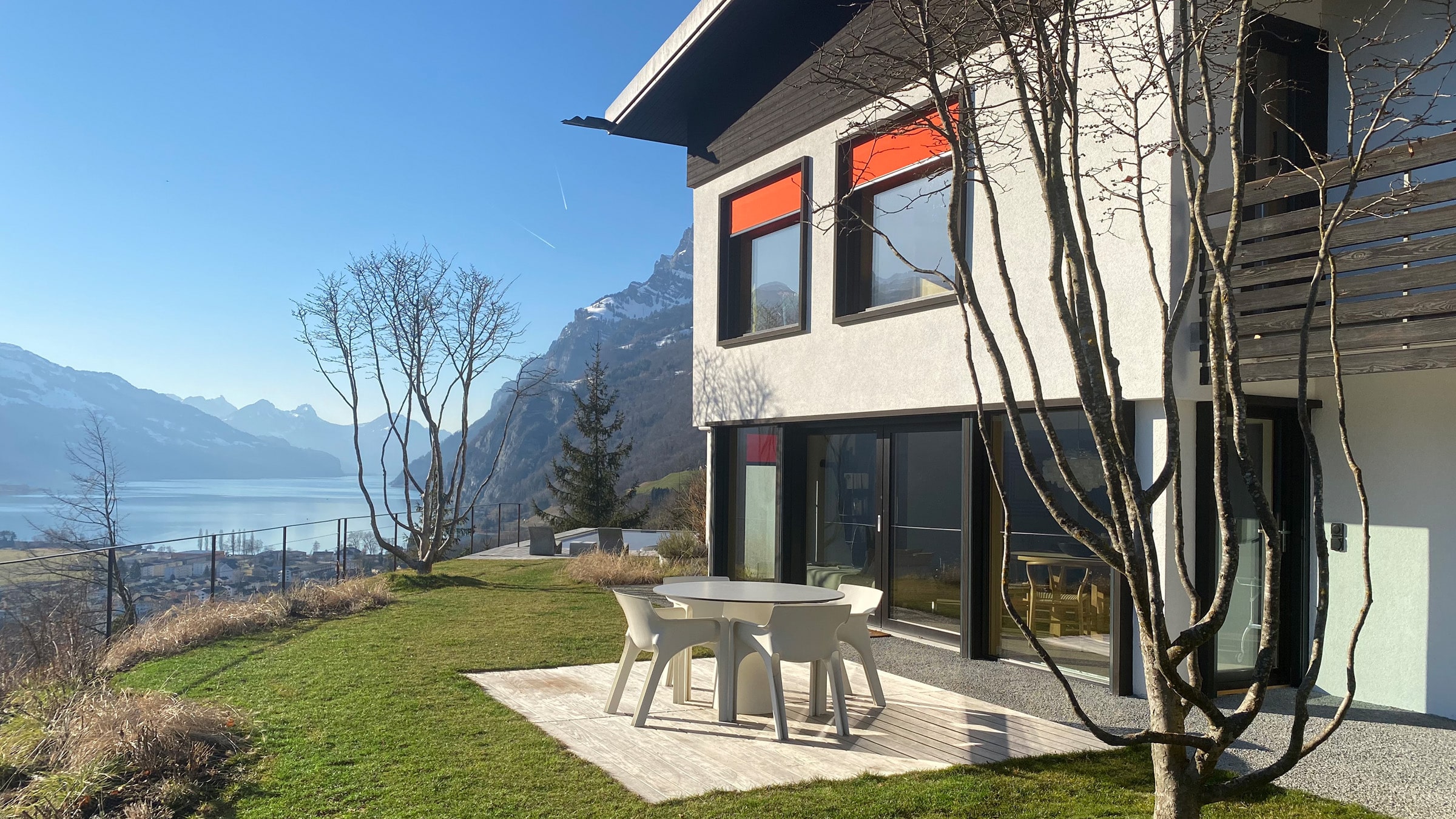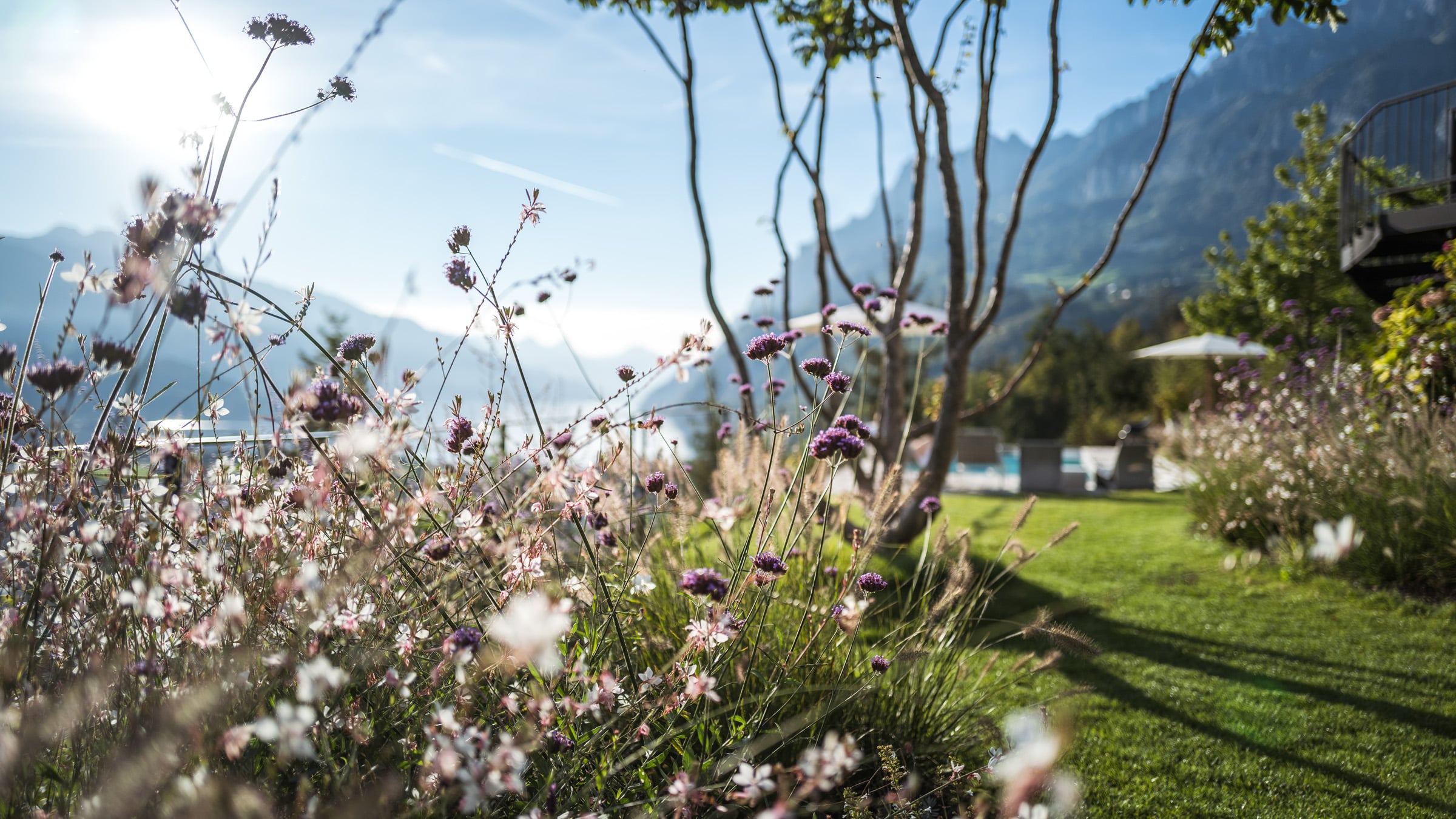 Details
| | |
| --- | --- |
| Region | CH – Switzerland, Sankt Gallen, Walenstadt |
| Name | Hasenberg Lodge |
| Scenery | At the foot of the Churfirsten chain, above the peaceful town of Walenstadt and with a fabulous view of Lake Walen |
| Number of guests | Max. 9 guests in 2 flats |
| Completed | Year of construction 1971 / renovation 2020 |
| Design | 1971: Arch. BSA/SIA Willi E. Christen, Zurich; Renovation 2020: Arch. Roger Zogg & Dipl. Arch. ETH Michelle Corrodi, Walenstadt |
| Published | numerous, a.o.: Annabelle (Print) 11/20; Transhelvetica (Print)12/20; NZZ Bellevue (Print) 12/20; Ideales Heim (Print) 01/21 |
| Architecture | Old & new |
| Accomodation | Apartment, B&B, House |
| Criteria | 8+ (house/apartment), Dog-friendly, Garden, Hiking, Lake/river, Mountains, Pool, Skiing, Workation, EV-charging station, No car needed |
Availability calendar
The calendar shows the current availability of the accommodation. On days with a white background, the accommodation is still fully available. If an accommodation has more than one rentable unit, days with free capacities are shown with a light grey background. On days with a dark grey background, the accommodation is not available.
Request/Booking