Hofgut Hafnerleiten is a remarkable retreat in the spa and golfing region of Bad Birnbach in the hilly Lower Bavarian countryside. The tree house, water house, lake house, boat house, terrace house, garden house, meadow house, multi-level house and the cosy pool suite each invite couples to take a little time out. In addition to the themed buildings (Themenhäuser), which are designed for shorter stays, guests who would like to spend more time at the Hofgut can also find suitable accommodation in the shape of three longhouses (Rottaler Langhäuser). These offer more space and have a fully equipped kitchen. And you won't find it hard to relax: in addition to the bedroom there is a sleeping bunk for lounging around on. Each house has a bathtub – either next to the fireplace or under the roof, with views of a starry sky. And the large window niches provide the perfect spot for daydreaming with views of a forest clearing, meadows, or across a lake.
Every morning a breakfast basket is delivered, and in the evening everyone gathers for Mediterranean fare around the family table in the main building. The apartments are complemented by five relaxation cubes. These cubic structures, which are loosely distributed in the landscape, are used for massages, beauty treatments, saunas, meditation and as relaxation rooms.
Read more about Rottaler Langhäuser in our UA HomeStory.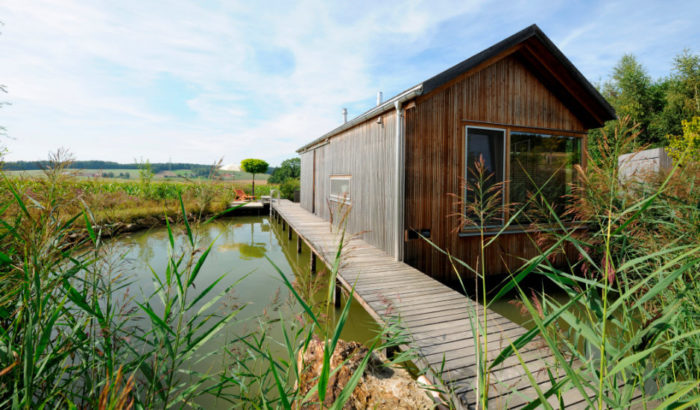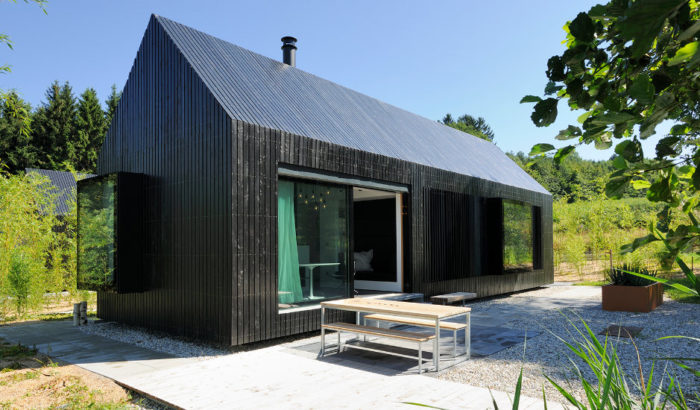 What to do
At the Hofgut: spa treatments, earthen sauna, Finnish sauna, cooking and barista courses. Also hiking and horseback riding, yoga retreats, and the Hofgut is located within Europe's largest golf & spa region.
Why we like this house
Award-winning architecture, various wellness possibilities and delicious food make a wonderful mixture.
This house is great for
For couples, nature lovers and fans of interesting architecture, whether for holidays, festivities or meetings in an extraordinary atmosphere.
Owner
Sharing his passion for cooking with others is a labour of love for owner and professional cook Erwin Rückerl. Having completed his classical chef training, he discovered Mediterranean cuisine in Sardinia and went on to establish Lower Bavaria's first cookery school amidst the unspoiled natural landscape of the Hafnerleiten estate. Together with his wife, Anja Horn–Rückerl, and her background in the hotel sector, he has been extending the property since 2001 through the addition of themed huts and holiday houses.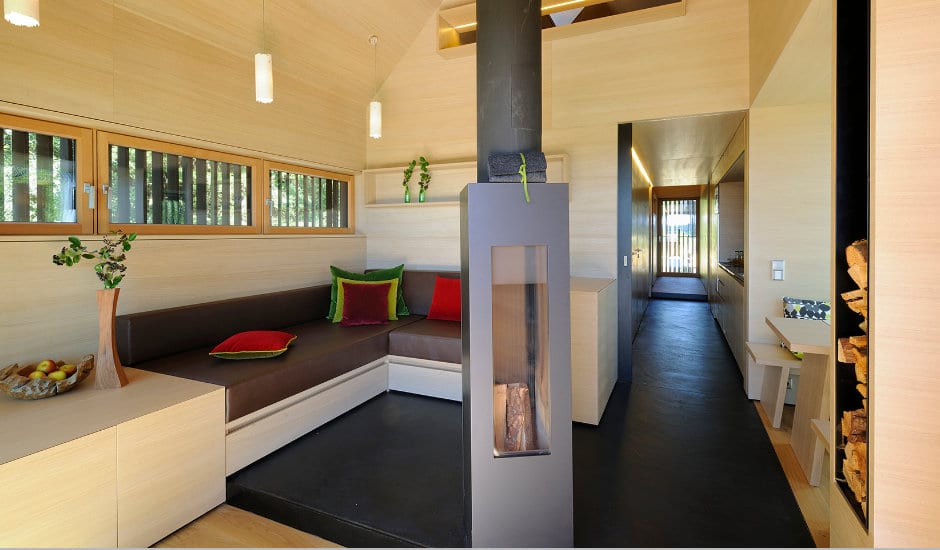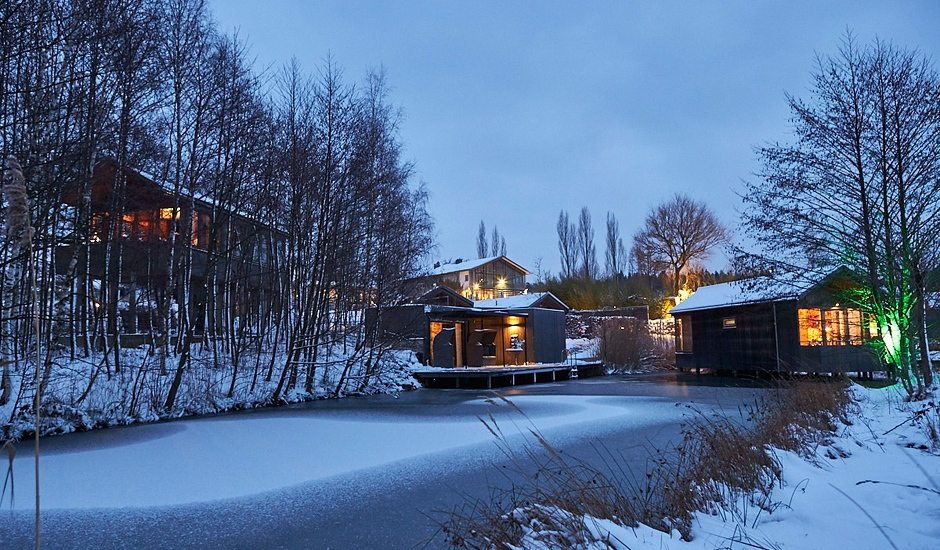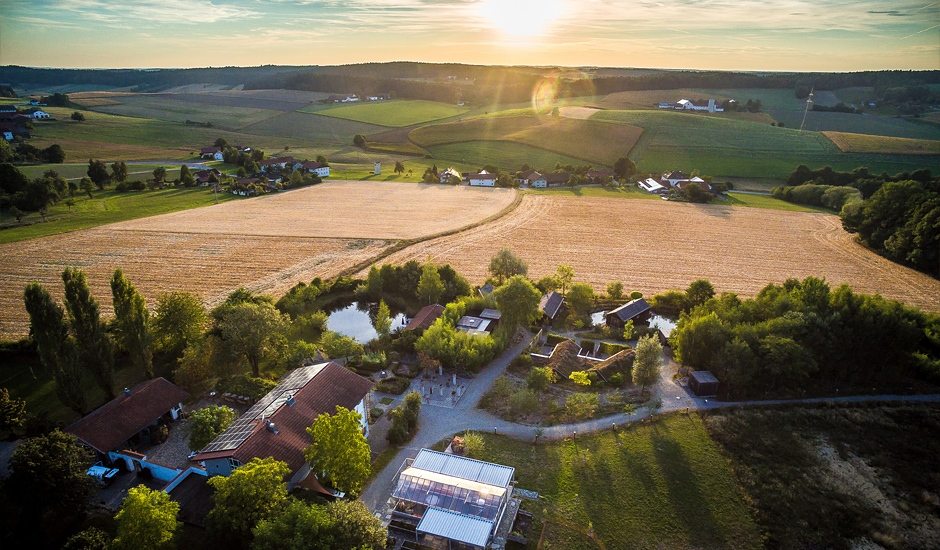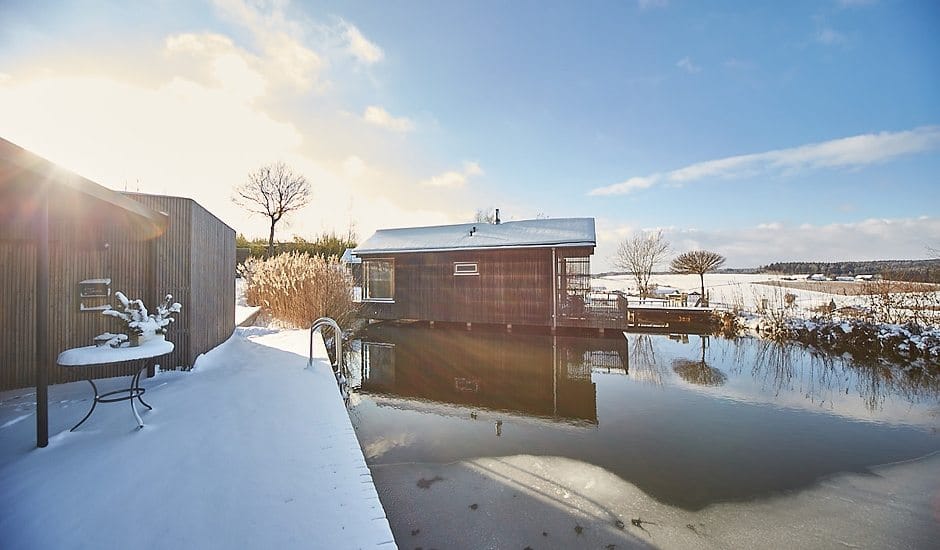 Details
| | |
| --- | --- |
| Region/Town | DE – Germany, Bavaria, Bad Birnbach |
| Name | Hofgut Hafnerleiten |
| Scenery | Hilly landscape with woods and fields, Europe's largest golf & spa region |
| Number of guests | Per house 1-2 or 1 -3 people |
| Completed | Themed buildings 07/2005, Relaxarion Cubes 12/2011, Longhouses 12/2013 |
| Design | Themed buildings: studio lot, Longhouses: formatelf / Stefan Hanninger, Landscape architect Wolfgang Wagenhäuser |
| Published | ELLE Traveller May 2020, Süddeutsche Zeitung, schoener-wohnen.de 6/2017, HÄUSER, Wohnrevue CH, Vogue, Raum und Wohnen, more: www.hofgut.info/ueber-uns/presse.html |
| Awards | EVA 2014 "Green Electromagnetics Quallity Label, BDA Bavaria Award 2006, artouro 2011 (nomination, award for tourism architecture in Bavaria), artouro 2013, Longhouses: Nominated for the BDA award Bavaria 2016, Architektouren 2014, best architects 2015 |
| Architecture | Modern |
| Accomodation | Hotel, House |
| Criteria | 1-2 (house/apartment), Barrier-free, Garden, Golf, Hiking, Lake/river, Meeting, Pet-friendly, Pool, Restaurant, Sauna, Spa, no car needed |
Availability calendar
The calendar displays the current availability of the accommodation. Days with a dark grey background are not available, while days in light grey or white are available for bookings.
Request/Booking