We have recently published the holiday homes that were particularly popular among our readers last year and our "Best of UA" had a huge amount of visitors!
The ranking was made in four categories and we have spoken to the hosts of the four houses that are on top of each category and we found a common thread: 2020 was – despite everything – a wise teacher to all of them.
The most popular houses 2020 – Everybody's darling in the category Germany, Austria, Switzerland
Ansitz Hohenegg (Allgäu, Germany)
Anna-Dina and Sebastian Priller are the 28th generation to passionately run a beer manufactory in Augsburg. In 2018, while looking for a hideaway, they discovered Ansitz Hohenegg in a light-flooded clearing in the Allgäu. It was love at first sight – and the magic of the place has enchanted not only the two of them ever since.
The shingled house from 1740 and the remise now house four apartments that can be booked separately or together – a relaxing break far away from the hustle and bustle comes included.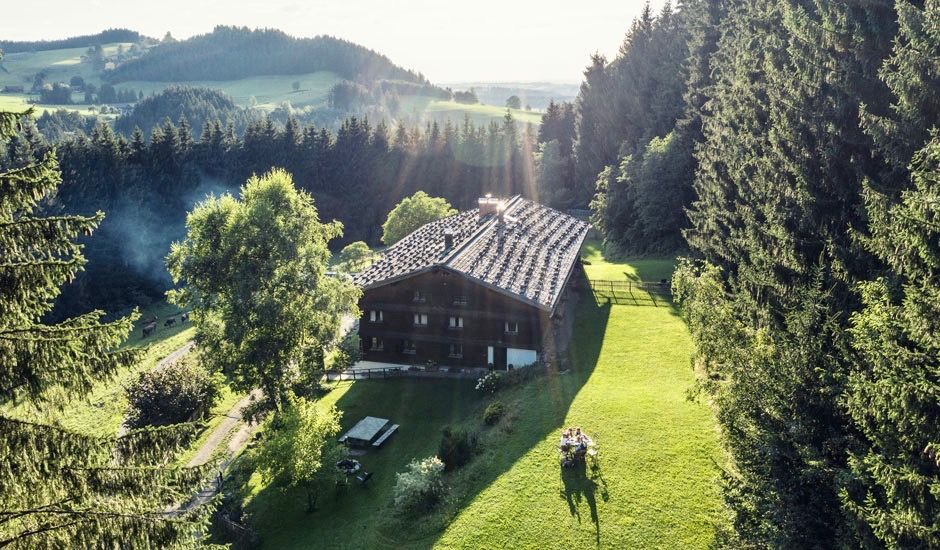 Thank you Ana-Dina and Sebastian for this little chat! 2020 has been a very challenging year – but it has also provided the time and space to pause and look at things from a new perspective. What insights did you carry with you to implement in the new year?
"Less is more". A much quoted but rarely fulfilled promise. Maybe this is because we too often focus on the unessential when it comes to 'less'.
During the lockdown we understood how much the Ansitz stands for the opposite. It is about happiness in small things, about the simple joy of life, the intimate feeling of community and safety and the unspectacular but powerful deceleration in and with nature. Not having to do anything, but still being able to do a lot, brings a sense of freedom and provides utmost relaxation for body and mind. Hohenegg is a place where you can just be, without the urge to pretend or to represent yourself competitively in any way. You can simply enjoy some time off in harmony with yourself, your loved ones and nature, free from any sense of remorse. Our intention is to continue to treat the house and its surroundings with the respect and dedication that we have tried to cultivate from the very beginning.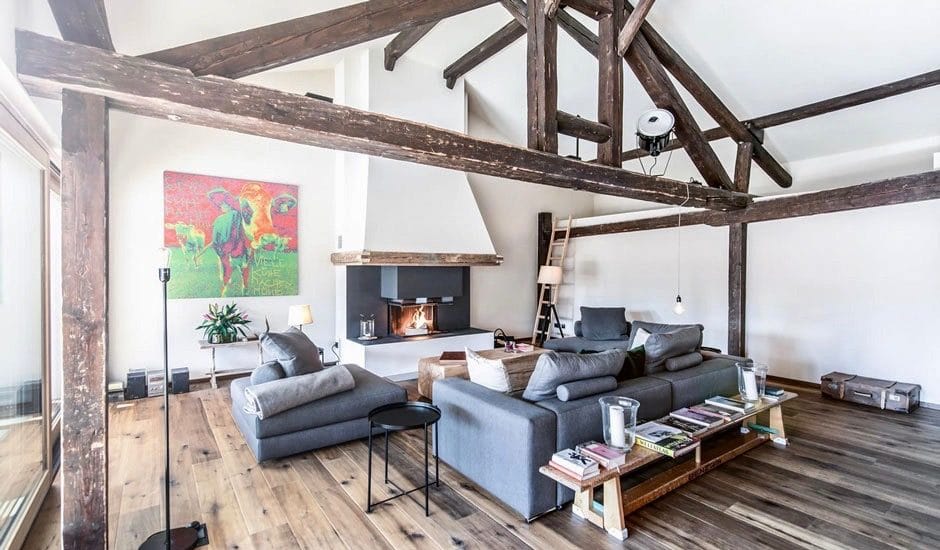 Peace and seclusion, lots of nature and a very kid-friendly accommodation that welcomes dogs too – what do your guests particularly appreciate about the Ansitz from an architectural point of view?
Ultimately, the secret of the Ansitz is based on the magical aura of a sun-drenched clearing surrounded by unspoilt nature. We have aimed to convey this sense of safety yet great freedom in the interior as well. The generosity of the individual units, each with its own strong character, mirrors the external setting at a smaller scale, so to speak.
Down-to-earthness and authenticity were of primary relevance to us – both with regard to the raw materials and the furnishings. We carefully uncovered the historical substance, such as the original "knitted walls" made of solid beams in the shingle house dating back to 1724, and complemented them with modern, timeless design. Straightforward and honest, without exaggeration or special effects. If you are looking for austere elegance, you have come to the wrong place.
Our intention was to create a place of nostalgia with the warmth of a nest. A place that invites you to spend long evenings at the old inn table or by the fireplace, embraced by the surroundings, the shelter of the forest. We are passionate hosts and have designed the Ansitz with a lot of passion and attention to detail so that everyone – whether as a couple, with children or the extended family – feels perfectly at ease and can unwind in this holiday home.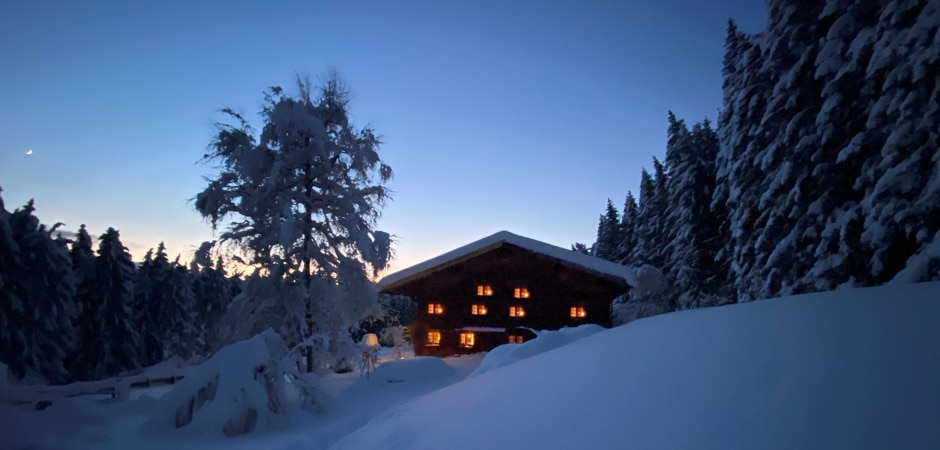 ---
The most popular houses 2020 – Everybody's Darling in the category International:
Eremo (Liguria, Italy)
Holiday home Eremo is perched on a hill above the northern Italian harbour town of Imperia, on the so called "Riviera". Situated, as though on a viewing platform, on the edge of a centuries-old pine forest, the house offers an impressive panoramic view over the city and the Ligurian sea. The historic Hermitage – once a religious retreat – has been transformed into a holiday home for two.
Host Virgilia Ramella, after her BA History of Art graduation, is currently completing her studies in Design and Visual Communication among the Politecnico di Milano University and the Zürcher Hochschule der Künste. Born in the Ligurian countryside, she has been involved in several projects of territorial enhancement and brand identity, focusing her design process on research, transparency and peoples' well-being. The Eremo has been her first project, developed together with her mother Lorena Acquarone.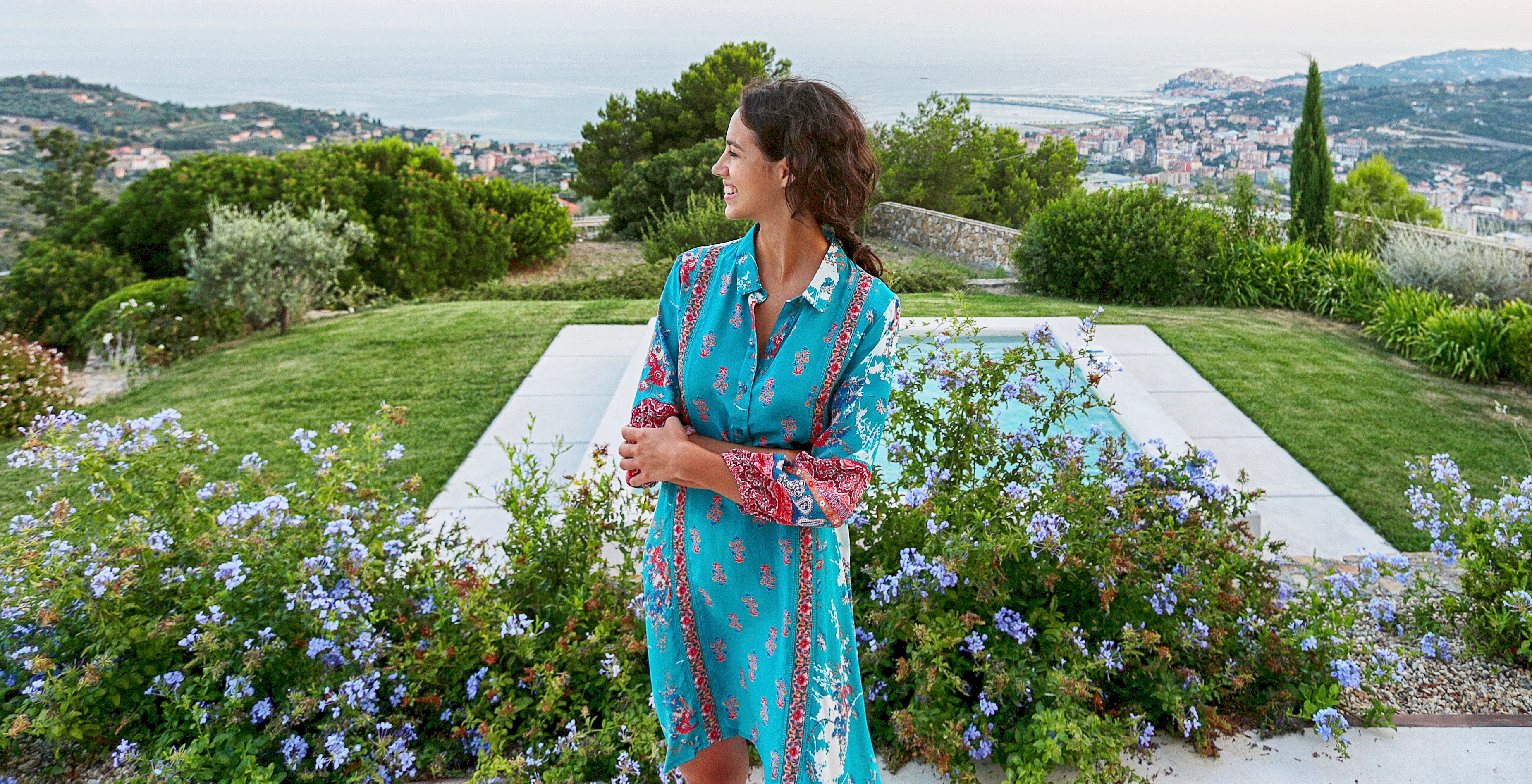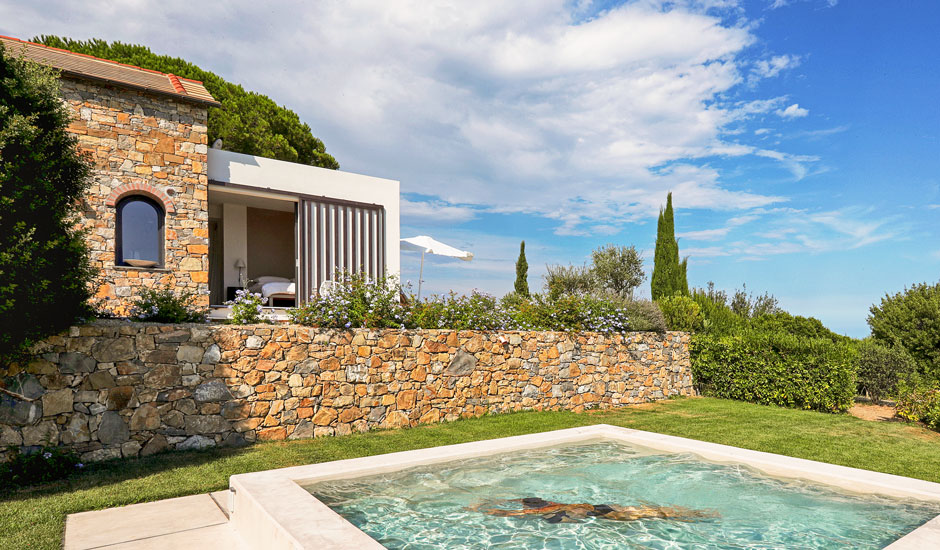 Virgilia, you are one of our youngest hosts and achieved great result with your house! What new insights did 2020 offer you in order to implement in this new and hopefully more serene year?
It is in hard times that we learn the most and difficulties are the quicker way to evolution. In 2020 I had the occasion to spend much more time with my family, here in Liguria, attending my university classes from home. At first, it was confusing, but then, accepting it, it turned out to be the perfect moment to discuss about new needs, new ways of living and travelling and how we could adapt to those and interpret them in our own way. We had the time to take care of the house, to work on how to make our guests feel even more welcome, safe and loved (even if wearing a mask), to carefully learn and follow the rules, even if that meant to give up on some of what we were used to. It was like starting all over again, even if my family has been working here for more than 20 years. We learnt that it is possible to transform our holiday house in a office-away-from-home, that it is necessary to adapt to unexpected cancellations by collaborating to find a common solution, that a little message or a basket of fresh vegetables on the front door can be the most helpful thing. It is the little things that make you feel at home. In this last year our guests were fundamental in this process and, thanks to this new challenge, we can now call many of them friends: we asked to share with us a list of advices at the end of their stay, and very often we ended up sitting together with a bottle of wine, sharing tips and chatting about architecture.
"Eremo" is the Italian word for "hermitage". You sit high above things here and escape the hustle and bustle of the world. Why do you think Italy was an unexpectedly popular destination in 2020 (during the period in which there were no travel restrictions), despite the Corona crisis?
Here at the Eremo we were really lucky, because being up here in the middle of the crisis allowed us to keep on working and to enjoy a walk amidst nature anytime we wanted. I escaped from Milan to stay here with my family: the situation in Milan was obviously very different. I think what made Italy so popular during the summer season of 2020 was the possibility to go on holiday in a nearby place which you can reach within just a few hours of driving with your own car and all of a sudden you are surrounded by historical cities, wild landscapes, beaches and the sea and enjoy good food in an inspiring setting. Many of our guests had a travel plan with different stops all around the country. Italy has a manifold regional richness, even if you move just a few kilometres further you'll find each time something new to discover. Moreover, I think many travellers perceived Italy as a safe place to go, because of our experience with the virus, since we have been the first to face it. And then, Italians have an innate warmth of heart that immediately makes you feel in good hands. Many guests, when cross border regulations were still unsure, just called me to ask how we were doing and to emphasise that hey would have rushed to come and finally have some sun, some happiness, some good time as soon as the doors would have been open again. We are so grateful for all this love: it gave us the courage to stay strong and keep on dreaming and bring a new project on its way!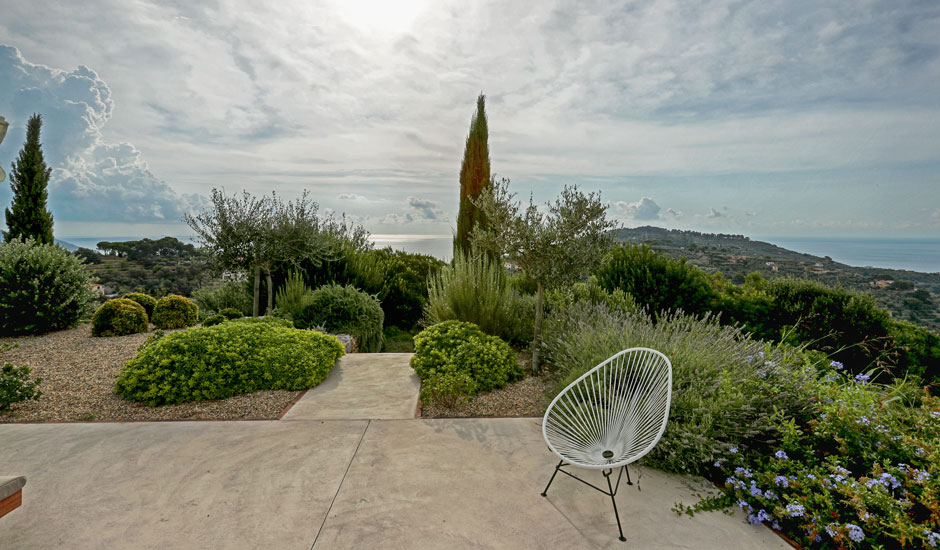 ---
The most popular houses 2020 – Everybody's Darling in the category Best guest feedback:
Hofgut Hafnerleiten (Bavaria, Germany)
Hofgut Hafnerleiten is beautifully hidden in the hilly landscape of Lower Bavaria. Award-winning architecture, various wellness options and delicious food make for a wonderful mix! You stay here in special themed houses: tree house, water house, boat house, terrace house, garden house, meadow house, hillside house or pond suite each invite two people to a relaxing time-out. If you need more space and want to stay longer, you will love the Rottaler Langhäuser!
The hosts Erwin Rückerl and his wife Anja Horn-Rückerl have been working with great dedication on their "masterpiece" in Bad Birnbach since 2001. Anja has a background in hotel management, is a sommelier and has invisible antennae for the needs of her guests. Her husband Erwin – a professional chef, barista and passionate builder – got to know and love Mediterranean cuisine in Sardinia and opened the first cooking school in Lower Bavaria at Hofgut Hafnerleiten in the midst of unspoilt nature.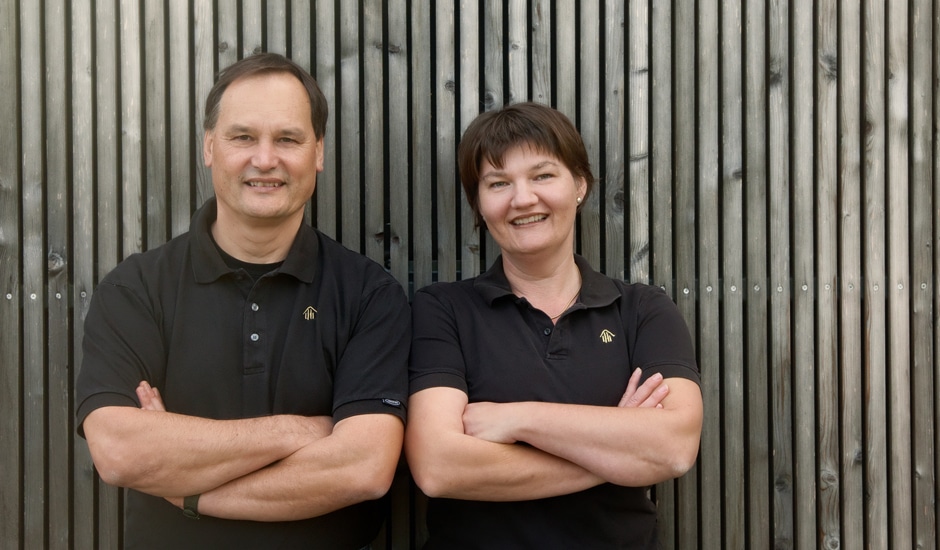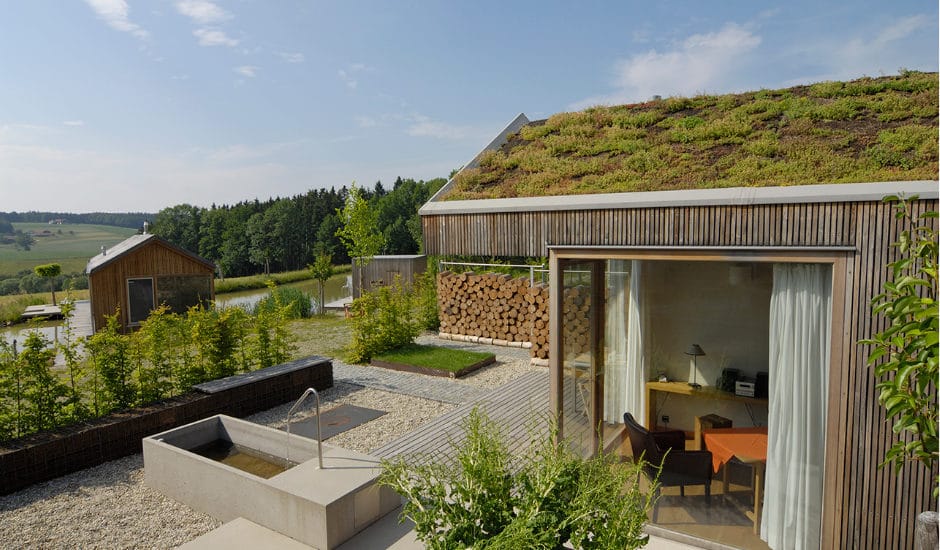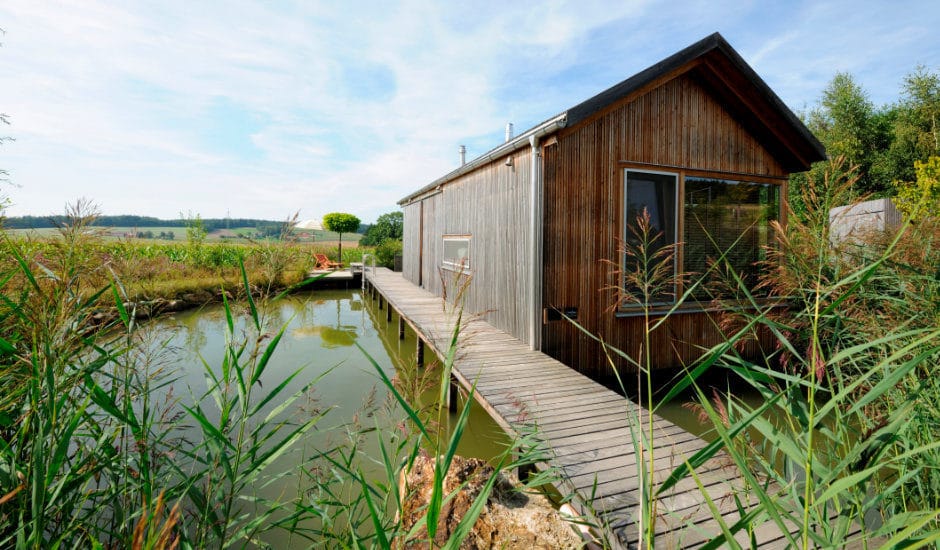 Dear Anja, dear Erwin, what are your observations concerning the past year that you will be taking as an inspiration for 2021?
The world has turned upside down and we have learned to be humble and to hold on more strongly to values such as family and reliable employees, health and the little happiness.
We have also been able to experience that our holiday concept – living in the midst of nature, in privacy, cosy and cared for – has never been more right and important. Being there for our guests in order to create just the right ambience for relaxation and meaningful experiences is the most valuable and vital aspect for us as hosts and for our staff – also in this new year.
You have been a partner of Urlaubsarchitektur since the very beginning and are abundantly rewarded with great guest comments. Many homeowners and hoteliers worry about " bothering" guests when asking for written feedback on the holiday experience. What do you recommend to your colleagues, what to the guests?
You don't have to dance at all weddings (German proverb which means you don't need to be present everywhere). For us, it is important to find the appropriate "stage" which allows us to present our project and that suits with our own philosophy. We realised from the very beginning that combining architecture and tourism is the right way for us. Jan Hamer anticipated this very well with the "invention" of Urlaubsarchitektur and we are walking along this common path with great confidence and delight.
Due to the very personal contact with our guests, we get into a more private conversation with each of them already at the aperitif or at check-in and get a sense of their interests and (often unspoken) wishes. On departure, we let our guests know that we would be pleased to receive a comment on our entry page on URLAUBSARCHITEKTUR, and we also invite them by e-mail to do so after departure. To support the hotel with a personal feedback is a kind "footprint" and a significant testimony and helps others in their travel decision!
Especially in these extremely virtual times, we notice how crucial the direct connection to guests is. When we feel uncertainty in between the lines, we pick up the phone. Only by talking directly to guests they can determine whether they feel in good hands with us. Despite all the digitalisation, we should respect our intuition!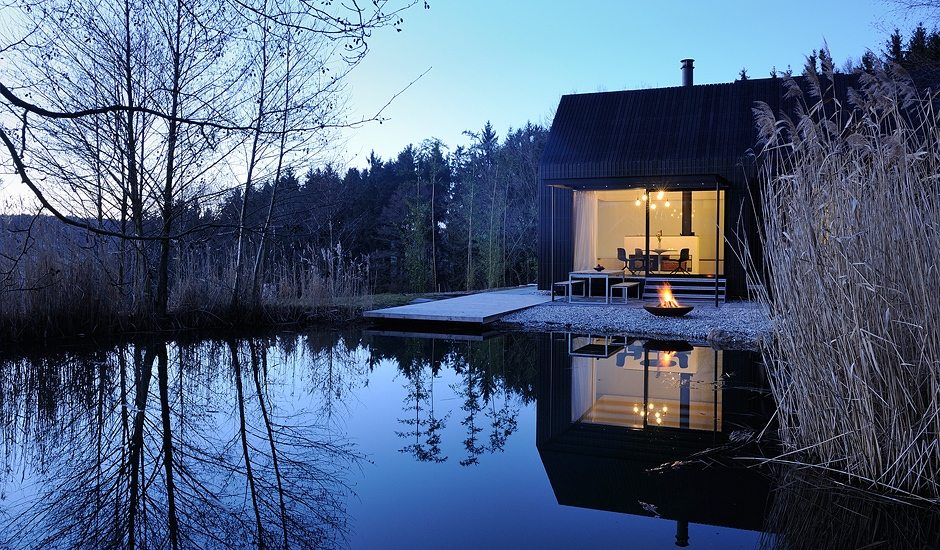 ---
The most popular houses 2020 – Everybody's Darling in the category New entries:
Panoramahaus Usedom (Mecklenburg-Western Pomerania, Germany)
Spacious and open, yet with many individual retreat options – that's how Kristin and Daniel Wolter have always dreamed of their own holiday home. Since 2020, when the couple and their daughters want to escape the hustle and bustle of Berlin, they have been travelling to Zinnowitz on the island of Usedom to their place of inspiration: the Panoramahaus.
As Kristin is from the island, holidays since then have always been a homecoming: old roots – new roots! When they cannot be there themselves (most of the time, unfortunately!), their guests enjoy the charm of the Baltic Sea coast and the many comforts of home.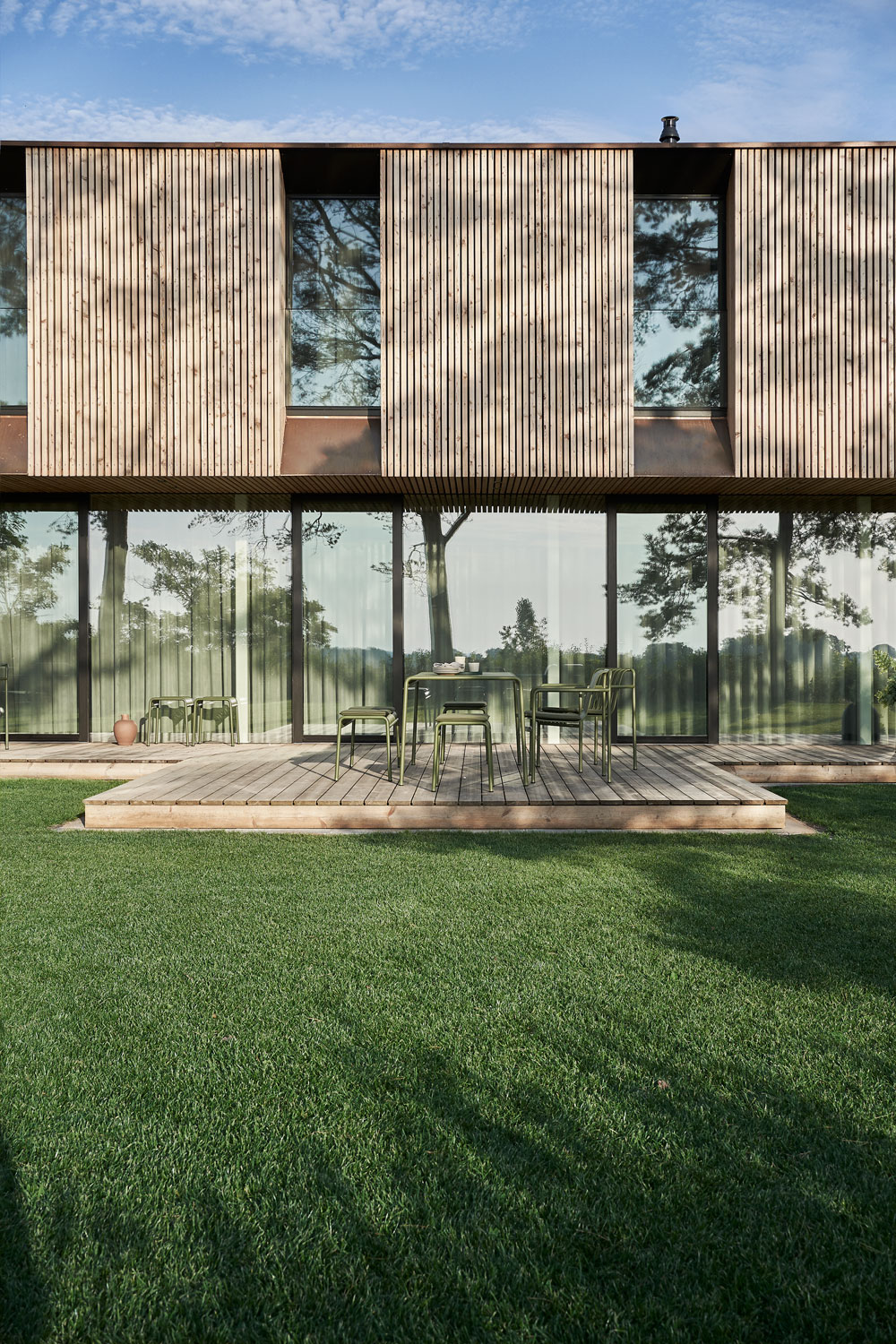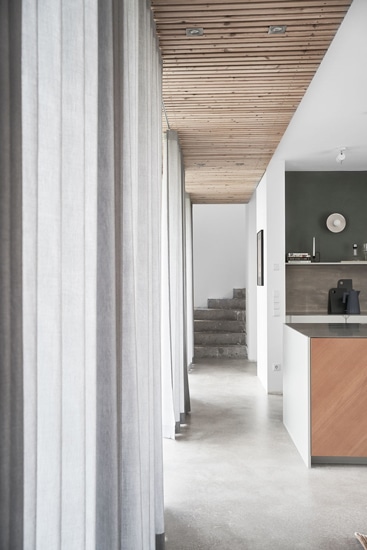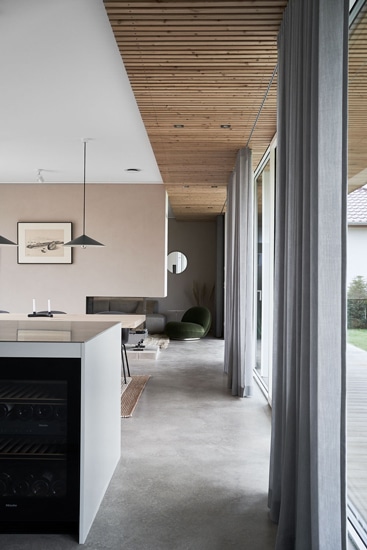 Dear Kristin and Daniel, what insights did the challenging 2020 offer you that are worth adopting for this new year, too?
This year was certainly very special and will remain in our memories for a long time. We have learned how important it is to have a place that we can use to retreat in turbulent times. Opening such a place to our guests is very important to us. A place where they can create their personal refugium to relax and recharge their batteries. The mind gets a break from the stress and anxiety of having to juggle everything in life at the same time here. Here you can take a well deserved pause in order to regain your strength and creativity.
A long walk by the sea, a coincidental, intriguing conversation or a breathtaking work of art can make us reflect, unwind and bring us back to life. We will be extending this concept in the coming season: We are planning a new seating area in the garden with a fire place and views over the countryside, we will integrate a vinyl record collection into the house and cooperate with an experienced wine importer in order to introduce excellent wines from all over the world to our guests. We have been working on many other ideas during the lockdown, so stay tuned for more to come!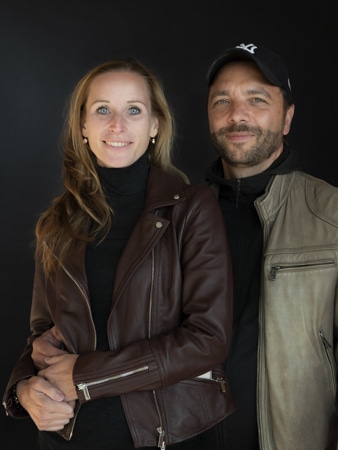 You chose to publish your house on URLAUBSARCHITEKTUR in a very uncertain phase in terms of travel and your courage was well rewarded! What is your experience with the UA guests so far?
We are more than thrilled with the positive feedback about the house. Many guests wrote us very personal messages. We are very pleased that our concept and the architecture are so well received. We are hosts with heart and soul and are looking forward very positively to the upcoming season.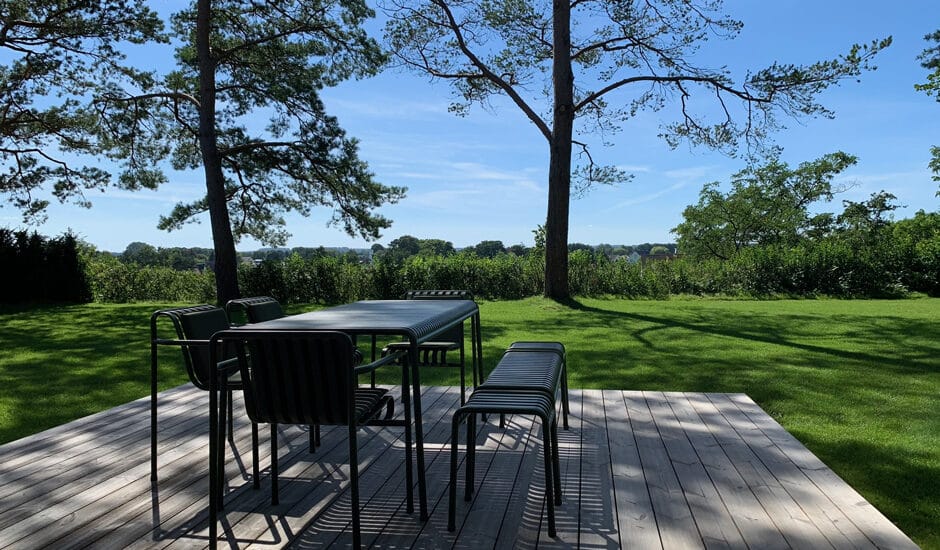 ---
Interviews: Britta Krämer & Ulrich Stefan Knoll