The fishing town of Ayvalik on the Turkish Aegean is characterized by its historic Greek town houses scattered in narrow curving streets along a hill. In the old town you will find the holiday home Kaynakli Ev. Its name – "house with a fountain" – is derived from an ancient cistern, a spacious bathroom in hammam style, an outdoor shower and a cold jacuzzi in the secluded garden. The 95 square meter house combines historical elements with modern, open architecture. The rooms with light and airy ambience and delightful contrasts between old and new spread over three levels: you will find the kitchen and dining area with access to the secluded garden on the ground floor, a casual living area on the first floor and in the floor above the bedroom with pre-balcony. From the bed you can enjoy beautiful views over the old town, the coast with bays and islands, and the blue sea.
Read more in our UA HomeStory.
What to do
Ayvalik has evolved into a versatile vacation destination with many small shops and restaurants. There are numerous smaller beaches and secluded bays on the Cunda (Alibey) Island off the coast of Ayvalik. Sarimsakli is a popular beach south of Ayvalik.
Why we like this house
The Kaynakli Ev offers an exciting mix of old and new architecture, a secluded garden and a magnificent panoramic view.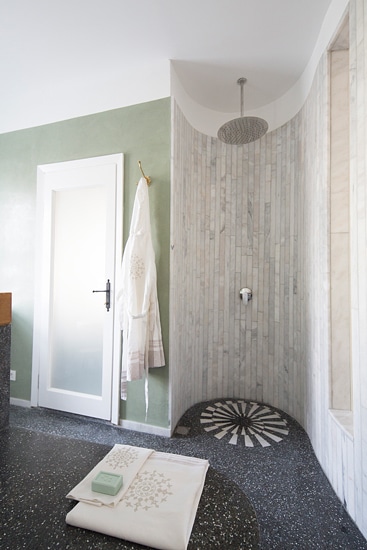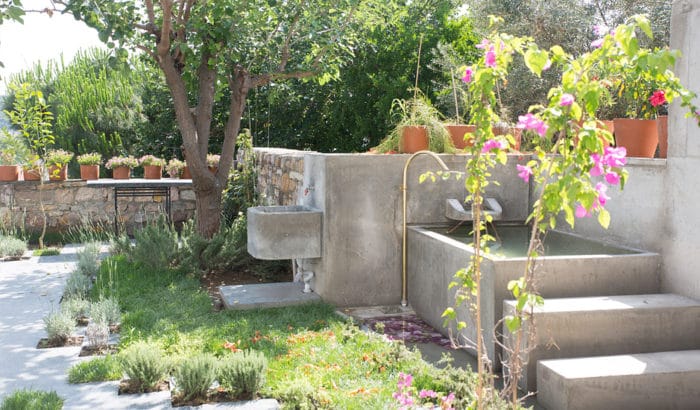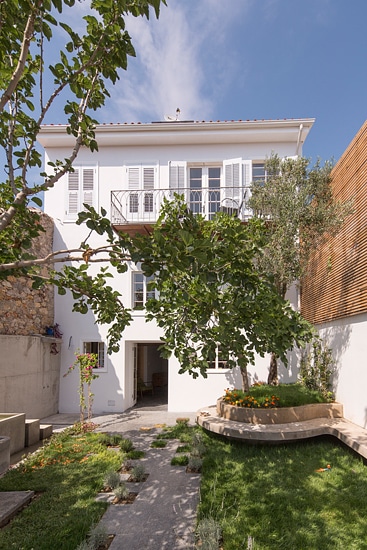 Details
Availability calendar
The calendar displays the current availability of the accommodation. Days with a dark grey background are not available, while days in light grey or white are available for bookings.