Von Tina Barankay
Directly on the idyllic Baltic Sea coast, less than 1km from the beach, you will find a very special kind of village in which a group of people from all walks of life have each realised their dream of planning and building their own holiday home. MeerLeben is the name of this project – a deliberate play on words that translates directly as "Seaside Living" but hints at the additional meaning of "More Living". Decisions are made cooperatively here, but they are lived individually; they are enjoyed collectively, but dreamed individually. With MeerLeben, the architect Patric F.C. Meier, partner at agmm Architekten + Stadtplaner in Munich, has realised his own personal dream of developing the first cooperatively planned holiday village in Germany. He speaks passionately about community culture and sustainability, of spaces and their stories.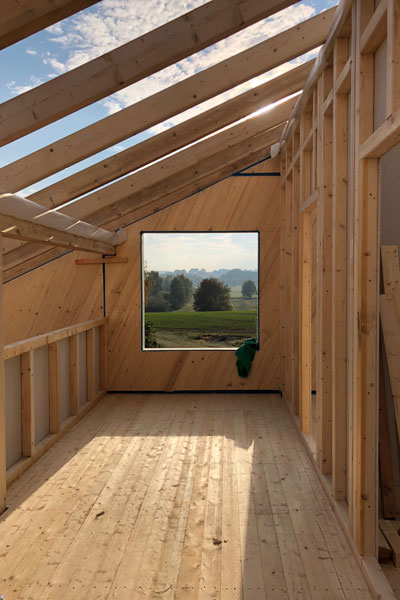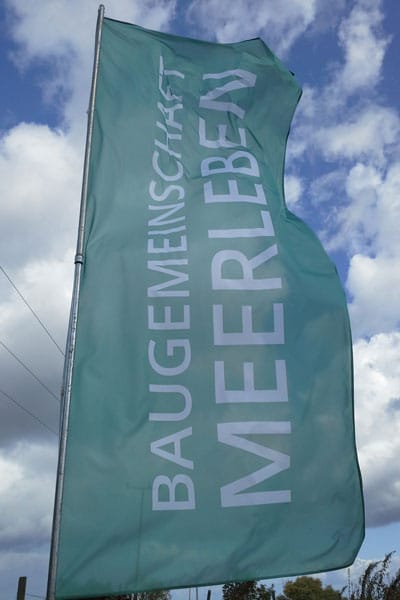 There are numerous innovative and inspiring concepts for new ways of living – from inter-generational living and community life in the country, to projects with a sustainable or inter-cultural ethos. For increasing numbers of joint ventures and cooperatives, collaborative, co-determined and sustainable planning and building approaches are becoming more and more important. Their members are united by their ambition to create affordable and yet high-quality living spaces, which allow people to live together as a community while taking everyone's individual needs into account. The prerequisite is a willingness to make collective decisions and the ensuing compromises. But it is precisely through these intensive discussions that take place during the planning process, that the residents begin to identify deeply with the location and their individual home. What's more, the cohesion of the participants in this project lives on beyond the planning phase – community facilities on the shared property offer spaces for informal get-togethers. Connections and friendships are fostered without encroaching on each individual's personal space. The same applies in the case of MeerLeben: you can cook with your neighbours and gaze up at the stars in the night sky together or withdraw to the comfort of your own home with a cup of tea and a good book. You can; there are no musts.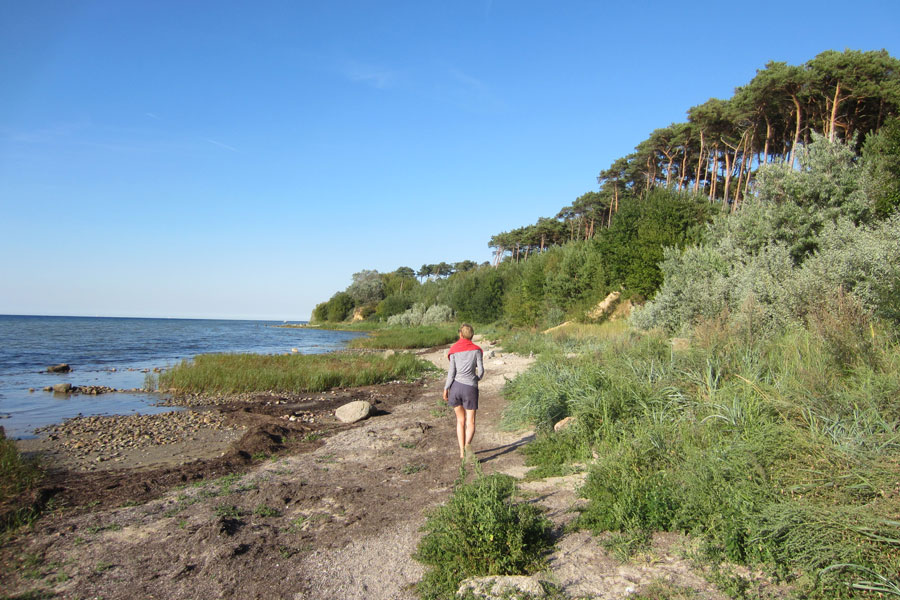 Patric F. C. Meier hopes to forge a link between architecture and a social concept in his holiday villages, thus promoting an idea he strongly believes in. It's an idea that many are likely to share – but so far there is nothing like it, at least in Germany. Although Patric lives in Munich, he chose the Baltic Sea for the project because of his personal affinity to northern Germany and to the coast, but also because of the building-design opportunities available here. An attempt at making his concept work in the Alpine foothills has not yet been successful. And, in spite of initial scepticism, there have also been many positive reactions to the project from local residents on the Baltic Sea coast. Some even joined in and helped out when the team faced shortages of specialist tradespeople. In other words, the social networks have effectively been doubled.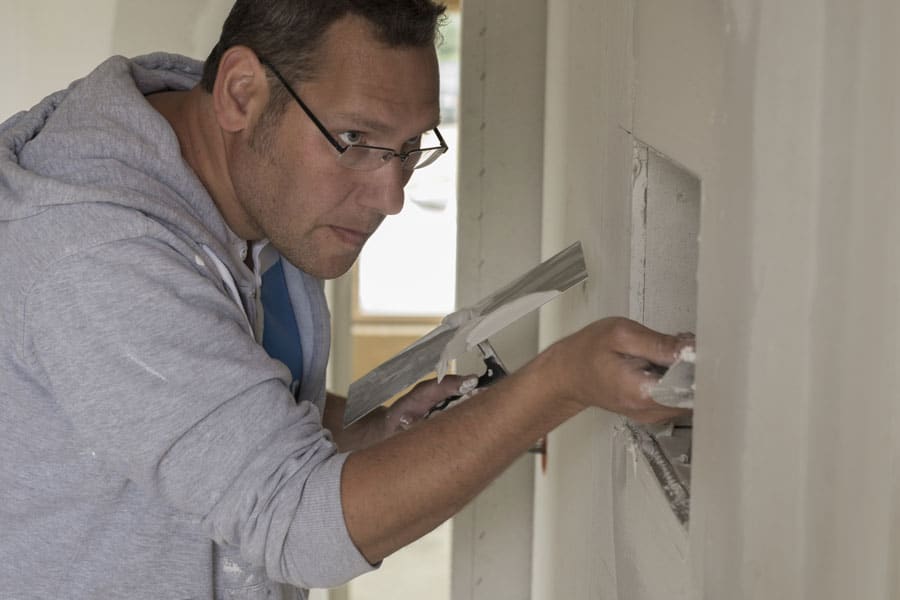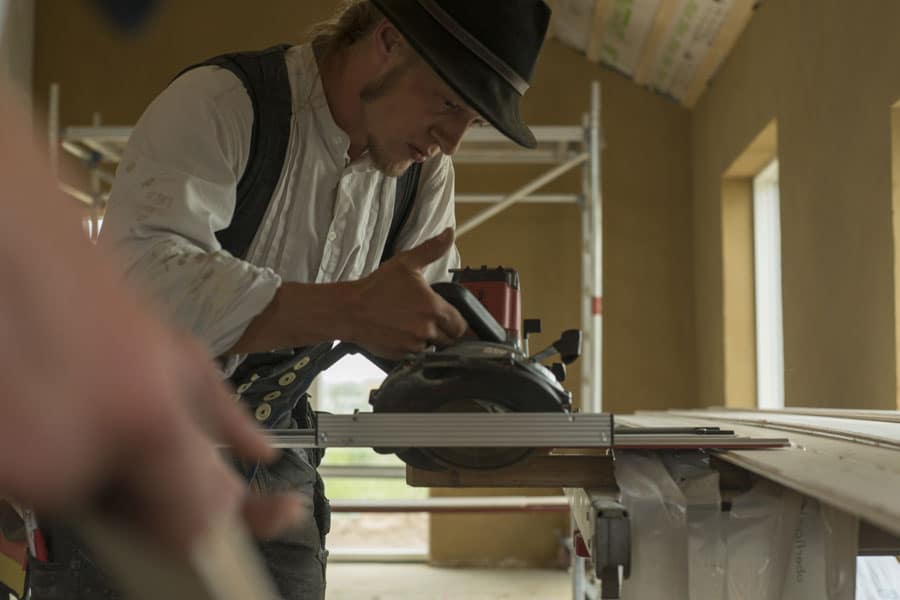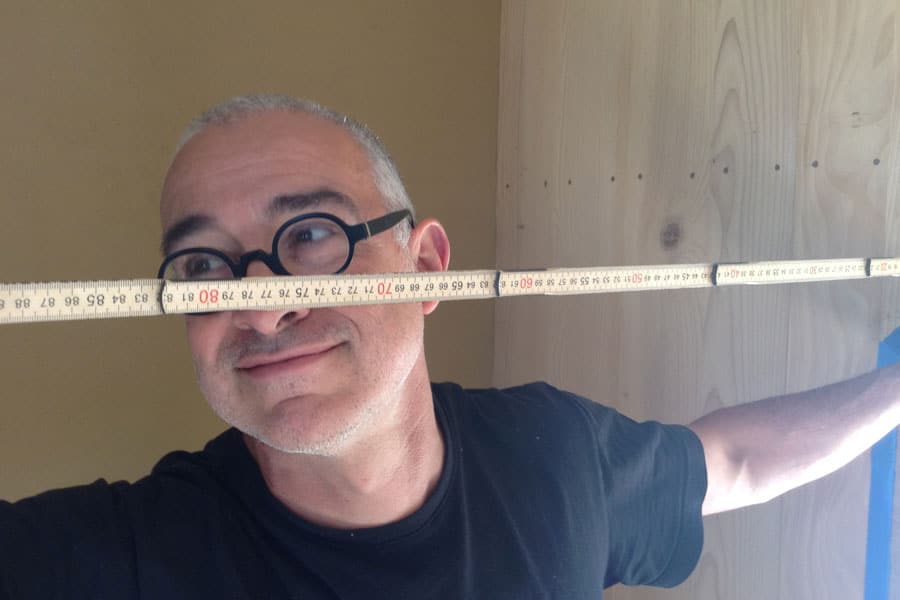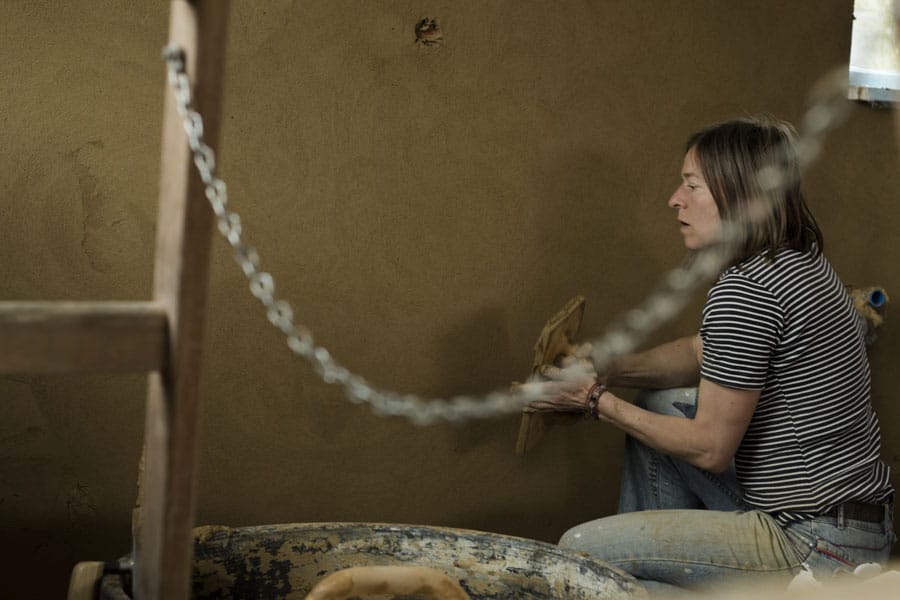 The project's members all have different motivations for being part of this joint venture. In addition to their enthusiasm for the idea itself, the dream of owning their own holiday home clearly also plays a major role: an individual home, but conceived and planned beforehand, as part of a greater whole. Architectural guidelines define the basic structure, so that everything creates an organic whole, the design requirements remain the same, and the ecological philosophy is successfully implemented. Their individual floor plans, however, can be freely adapted, thus avoiding the monotonous holiday settlement look and allowing all 13 houses to bear their owner's unique signature. With creative names such as GehtDoch ("It Works!"), VielleichtNoch ("Or maybe … ?"), WarumNicht ("Why not?") or Nurso ("Just so"), they are all as unique as their inhabitants. You will find small and large homes; simply furnished and more comfortably equipped homes; some have a sauna, and almost all have a fireplace. Diversity in unity.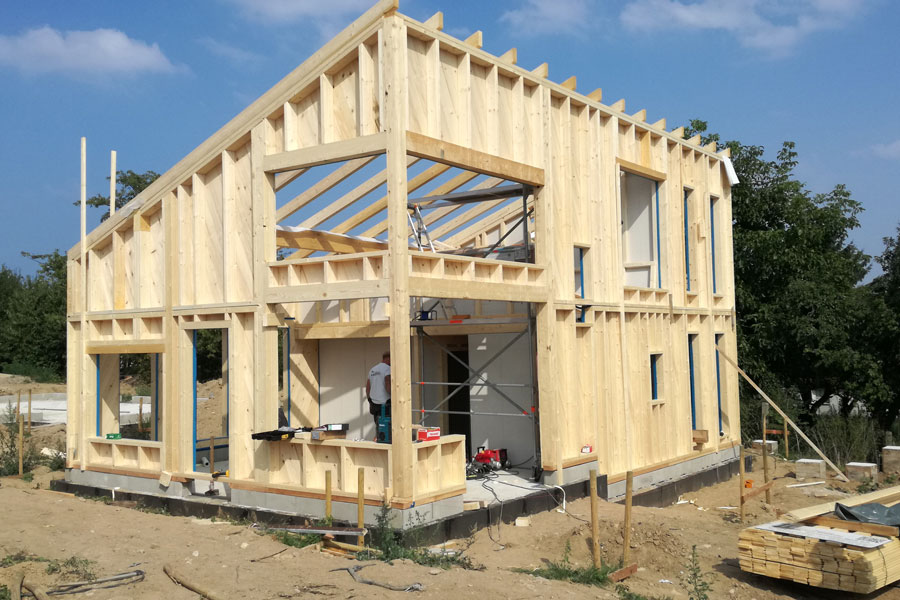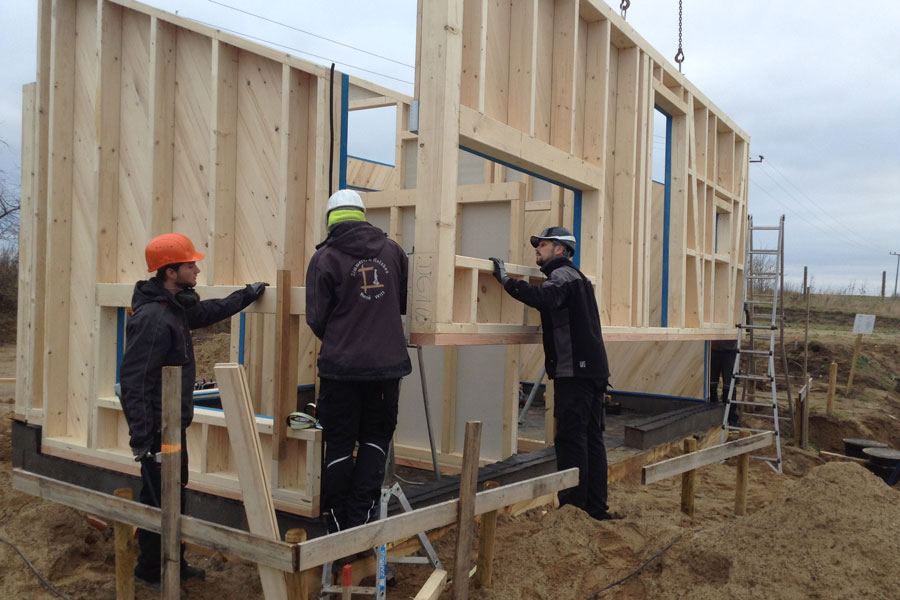 Of course, it wasn't all that easy finding people who were willing to compromise on everything to do with the project. Enthusiastic about the idea in principle, the focus for many young families is initially on owning their own primary home. Nevertheless, the idea of renting an apartment in the city and owning a holiday house for the restful weeks of the year or as a second home in which you can to spend more time than just your holidays, that idea is enjoying increasing popularity – not least because of the option of renting the holiday house out to friends and acquaintances, or even professionally. In fact, it's a model that can benefit both parties. At the LandLeben ("Countryside Living") project in Tornow, in the midst of the Ruppin forest and lake district in Brandenburg, Germany, future holiday homeowners can award "certificates of participation" to friends who contribute financially to the construction. These friends can then redeem their certificates once the project has been completed and enjoy a certain number of days at the holiday house free of charge.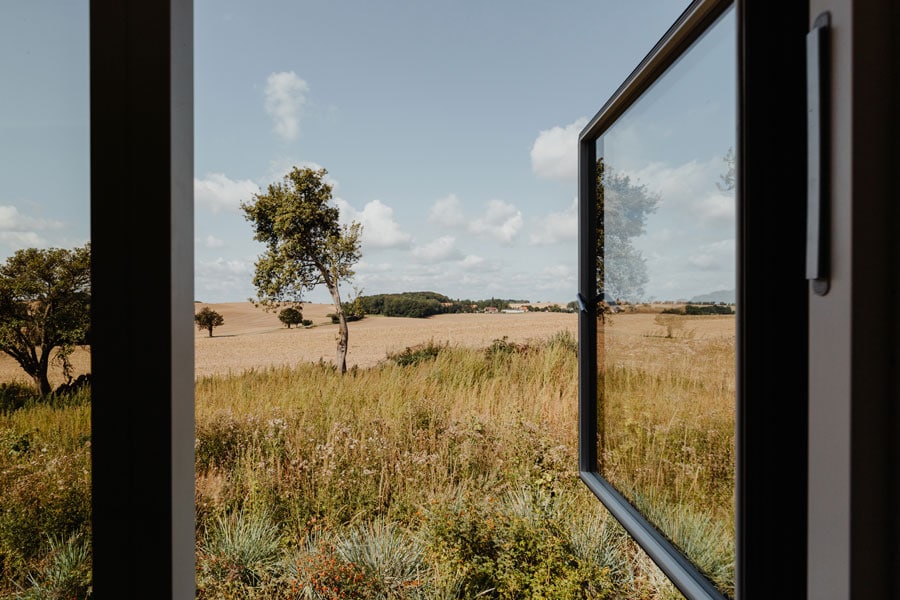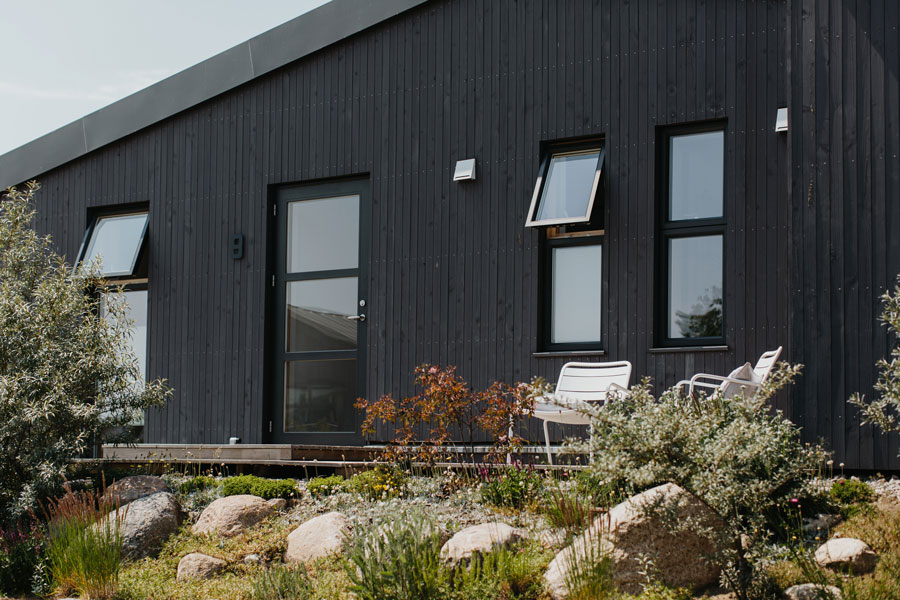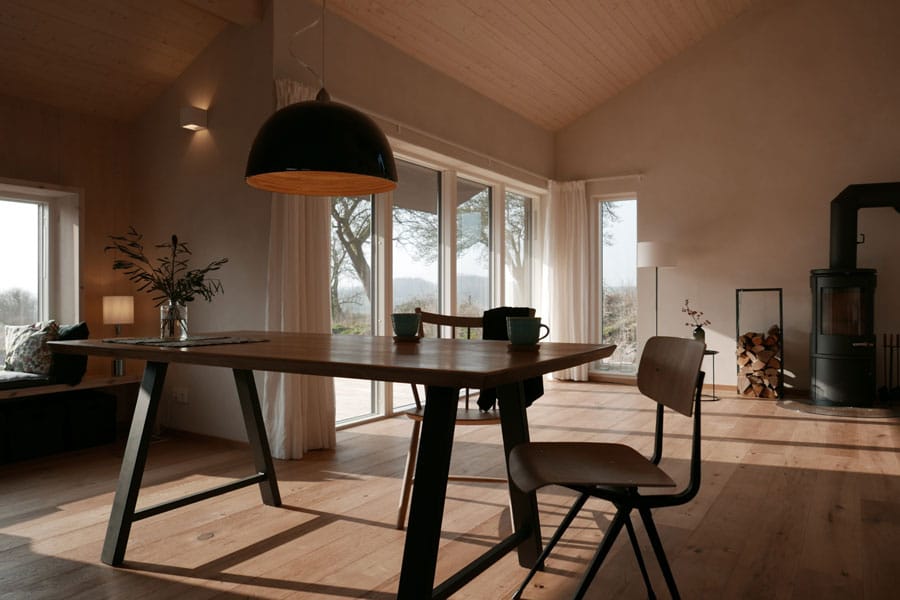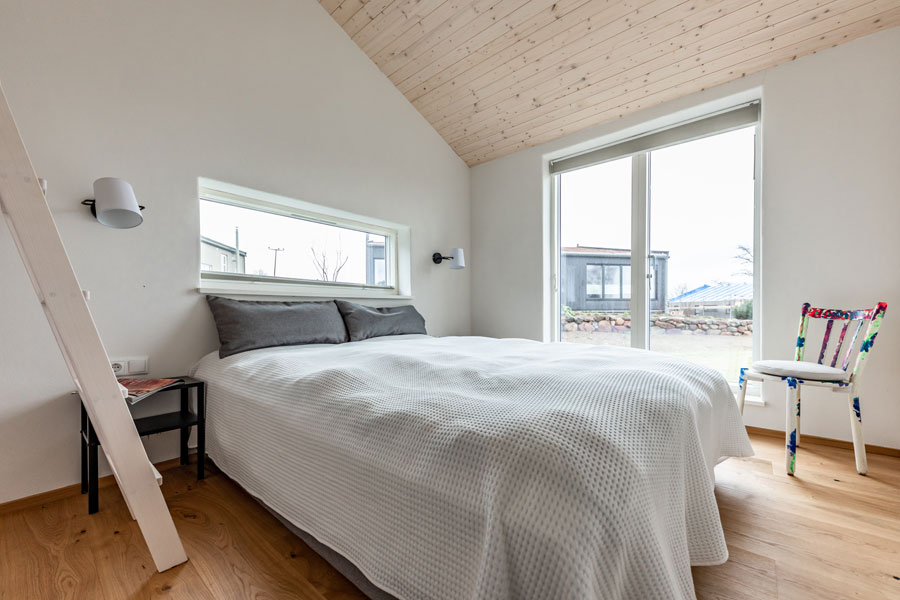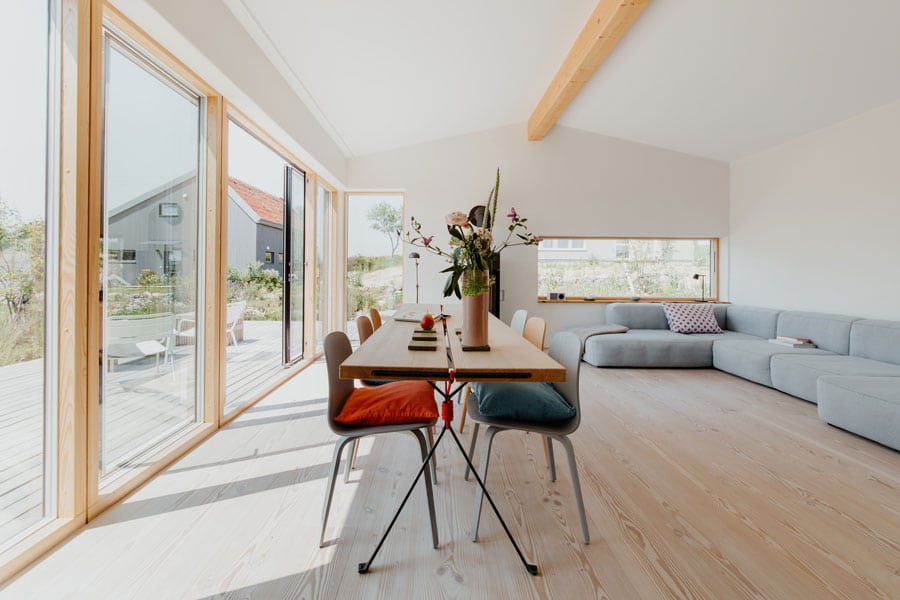 A similar social concept also forms the basis of Patric's new project called KoDorf ("Co-Village"). Along with the historian and biographer Katrin Frische and journalist Frederik Fischer, Patric wants to create a community for people who would rather live and work in the countryside than in the city. The first village in the project VielLeben eG ("Lots of Living"), is currently being built about an hour's drive from Berlin – a newly created settlement on the site of a former sawmill, with communal buildings for co-working spaces as well as cultural facilities. Regardless of whether it's built for daily life or for holidays, a successful cooperative project always requires appropriate planning and financing strategies. That's the only way you can create space for innovative initiatives.
In any case, Patric is certainly not short of ideas. He has already started work on further projects. URLAUBSARCHITEKTUR is involved in some of these in an advisory capacity. LandLeben, BergLeben ("Mountain Living"), GolfLeben, SeeLeben ("Lake Living") – one thing is certain: the idea of architecture as an essential component of the community's social culture is always the driving force.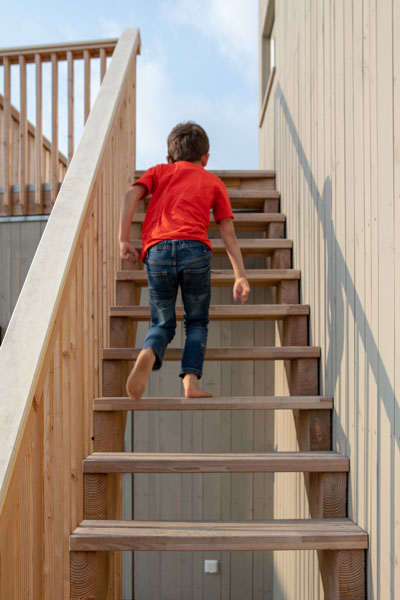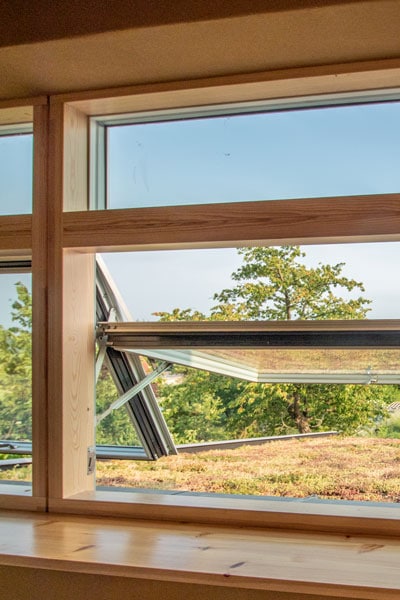 ---
Text: Tina Barankay, November 2019
About the author: Tina Barankay has been combining her passion for aesthetics and design with her professional activities for many years, among others as an editor for the architecture magazine DETAIL. As a freelance journalist and consultant, she publishes articles, produces publications and designs communication concepts in the fields of architecture, interior design and design.
Overview: Here you can find all our HomeStories at a glance! If you want to stay up to date, you can opt-in for our HomeStory-Newsletter here.
Meerleben houses for rent