Agritourism in modern form: At the Agritourism estate Vivere you won´t spend your holiday on a rustic farm, but in an elegant designer hotel. Surrounded by vineyards and olive groves Vivere is located close to the small town of Arco – only 5 km away from Lake Garda. An intimate space with six suites (four with kitchenettes) within modern architecture with large windows, exposed concrete and wood. All suites have a private entrance and secluded garden. During summer the veranda next to the swimming pool is the perfect place to enjoy your breakfast. On cooler evenings you can relax at the fireplace in the living room and try the wine from the hotel´s vineyards.
What to do
Mountainbike, Climbing, North Walking, Windsurfing, Sailing, paragliding, Horse Riding, Canoeing ... or even just sun and pool, wellness-treatments and massages on request
Why we like this house
The design of the Vivere Suites is bold, crisp, unimposing, yet every bit subtle and sophisticated.
Host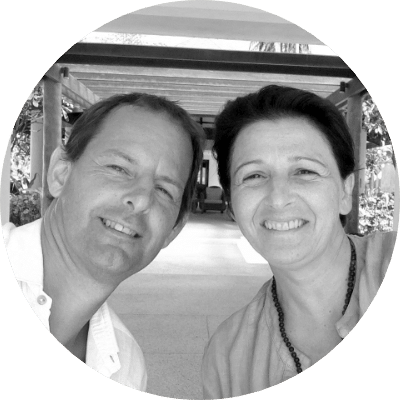 The young couple Edi and Michela has turned the Italian "agritourism" concept on its head combining it with design, spa and gourmet experiences.
Details of the property
Region/Town: IT – Italy, Trentino, Arco
Name: VIVERE suites and rooms
Scenery: in the vineyards north of Lake Garda
Accommodation: Hotel
Number of guests: 6 suites for 2 people each
Architecture: Modern
Completed: 2006
Design: Gianni Calzà | Emanuele Genuizzi | Giovanni Banal | Architetti Associati
Published: DOVE, Mc Gregor, ADAC reisemagazin and more
Special Features: the "Vivere" offers a bicycle rental service and products from its own farm (wine, olives, honey)
Awards: Camere Italiane "Turing Club Italia"
Categories
Garden, Hiking, Hotel, IT – Italy, Lake/river, Modern, Mountains, Pet friendly, Pool, Rooms for 1-2 (hotel), South Tyrol - Trentino, Spa, Vine
Homepage www.agrivivere.com