This small wooden house on the Scottish Isle of Skye is lovingly known as hen house. Its design aims to minimise the impact on the surrounding natural environment and to make efficient use of energy and water. The building is raised on small concrete pillars to ensure minimal disturbance to the terrain. Its exterior is covered with locally sourced Scottish larch wood. The shape of the building was designed to suit local weather conditions: The house narrows to the north side and its mono pitched roof leans to the weather side. As a result, its exposure to strong winds is reduced. The fully glazed north side opens out towards the sea, and the living room provides beautiful views onto Loch Bracadale. The house makes optimal use of its 72 square meter living space. The ground floor features an open plan living room with a dining area and kitchenette, as well as a bathroom and a double bedroom. A staircase leads to the mezzanine level with a reading space. A large south-facing window floods the sleeping area and living room below with light.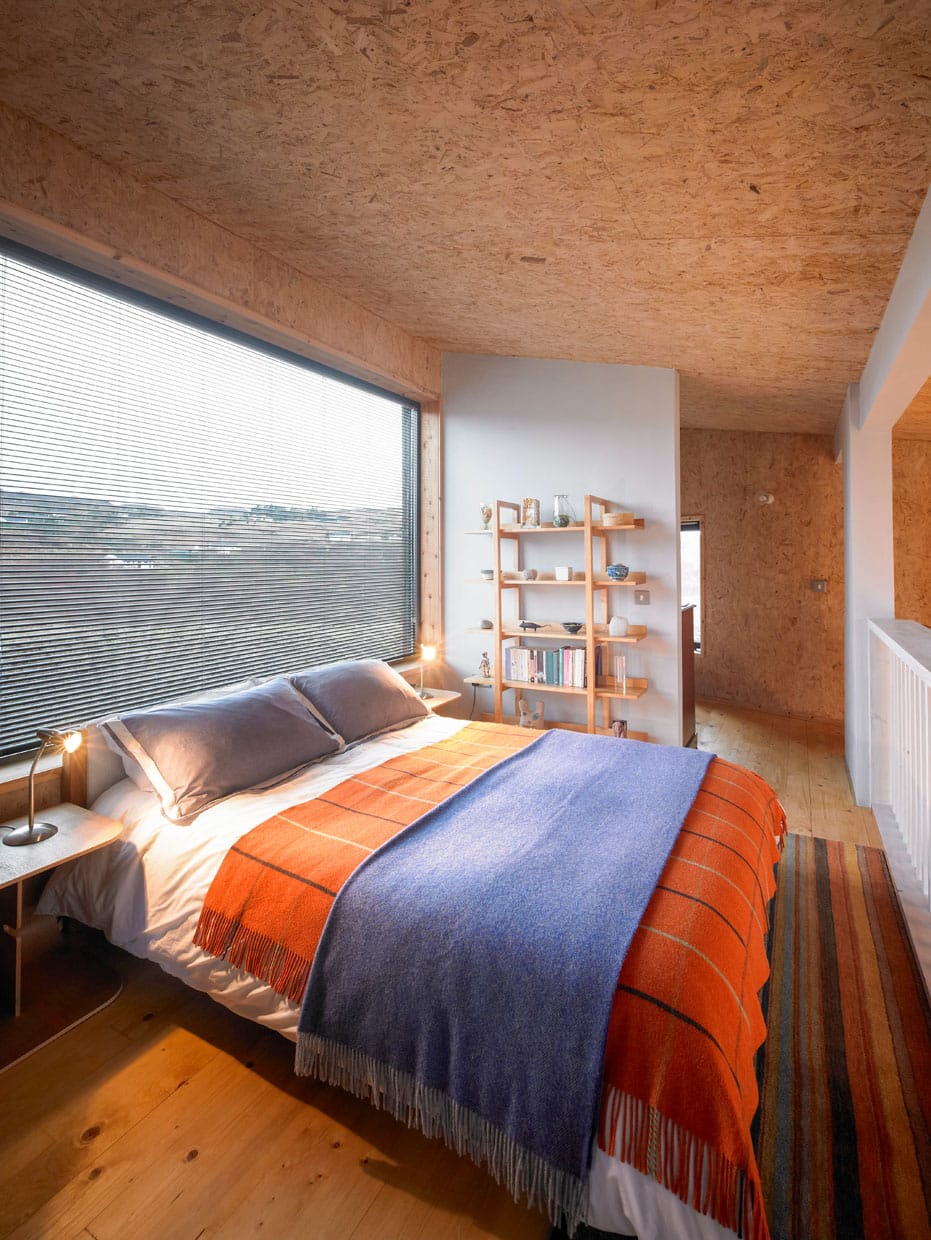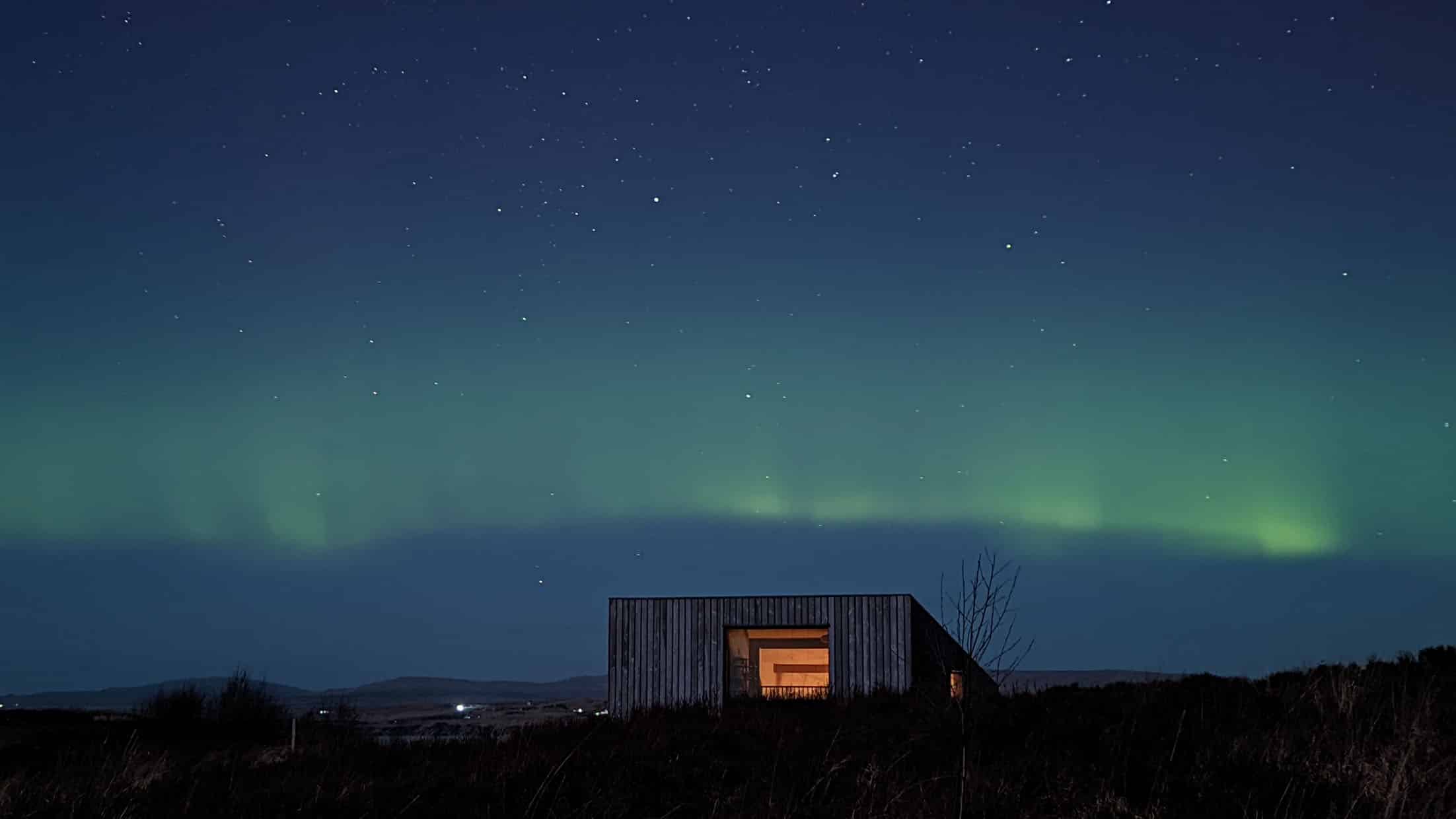 What to do
Hiking, climbing, fishing, and bird, whale and otter watching.
Why we like this house
A beautifully designed eco-house set against a rugged natural landscape.
This house is great for
for couples und nature lovers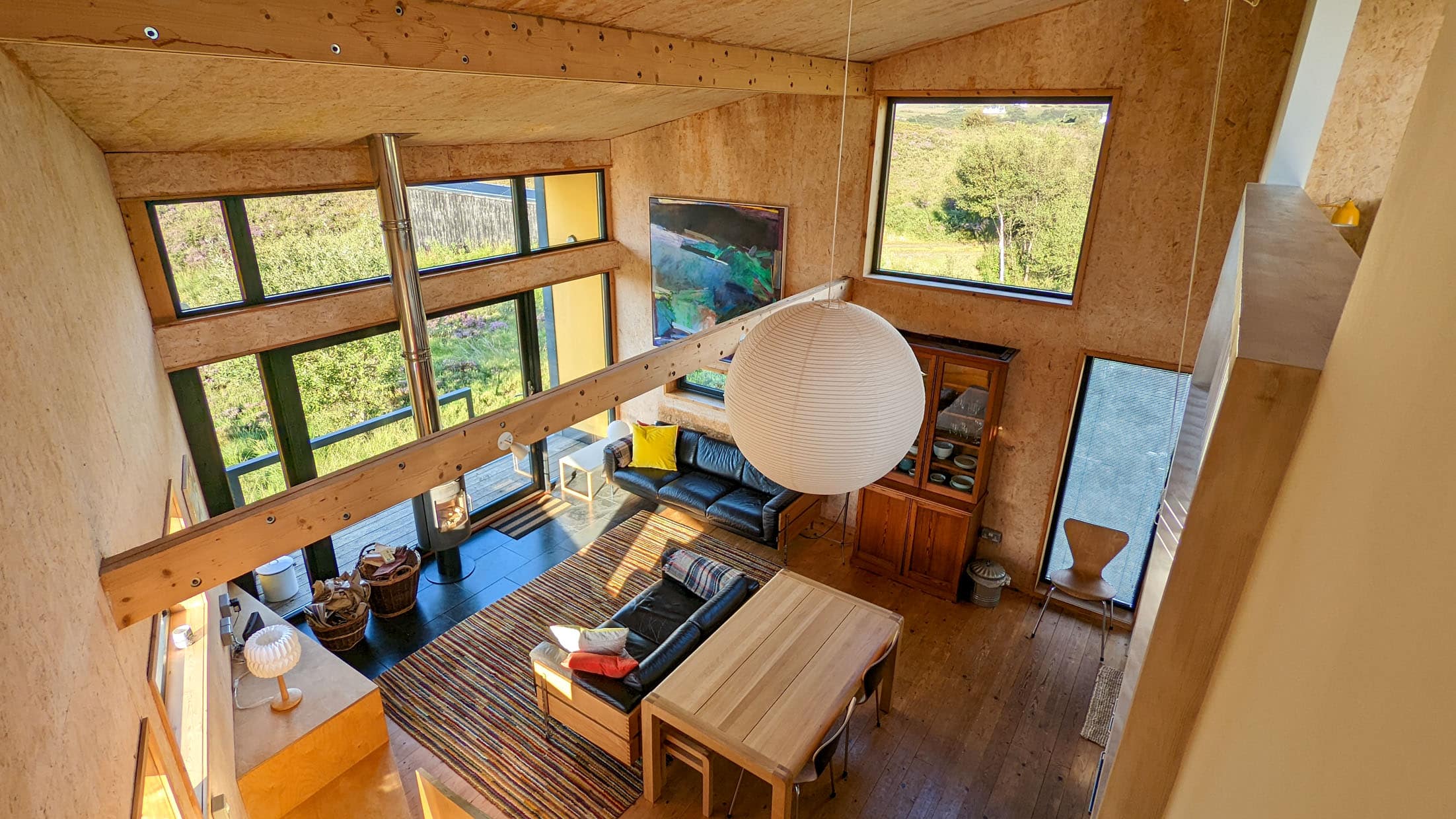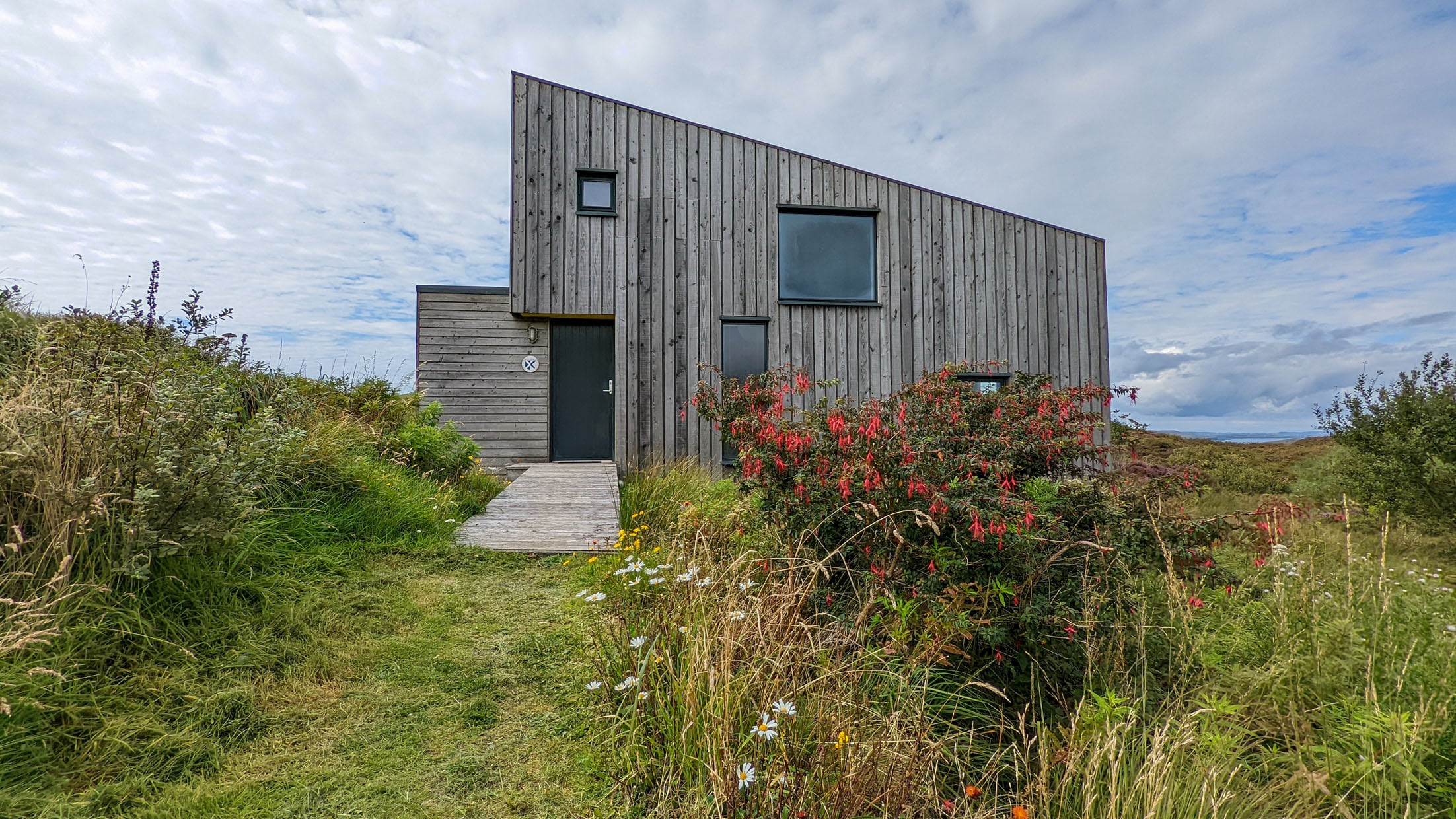 Details
| | |
| --- | --- |
| Region | UK – United Kingdom, Scotland, Isle of Skye, Fiscavaig |
| Name | Hen House |
| Scenery | Coastal landscape overlooking the Loch Bracadale |
| Number of guests | 2 people |
| Completed | 2010 |
| Design | Rural Design Architects, Portree |
| Published | Scotland's Rural Home 2022, 2018 part of the permanent design collection at the V&A Dundee; Lonely Planet Traveller 4/2017, Dezeen, Interiors Scotland, Small House Bliss 1/2013, The Guardian 1/2011, Financial Times 4/2015, BBC2 "The House that 100k built" 9/2013 |
| Awards | Saltire Medal Winner 2010 |
| Architecture | Modern |
| Accomodation | House |
| Criteria | 1-2 (house/apartment), Beach, Hiking, Island, Mountains, Sea |
| Same Architects | The Wooden House, Black Shed, Tinhouse |
Availability calendar
The calendar shows the current availability of the accommodation. On days with white background the accommodation is still available. On days with dark gray background the accommodation is not available.
Request/Booking