The small stone house in the Croatian fishing village of Novigrad is known as "The photographer´s house". The house was once the home and studio of Nikica Karavida, the first public photographer of the region during the 1920s and 1930s. During the war in Croatia the house was destroyed, and lay uninhabited until 2015. Then the artist and designer Boris Kajmak renovated the house and turned it into a cottage for two. He preserved the original character of the house through the respectful treatment of the old building's structure and fabric, and by the use of local materials and traditional furniture. Decorative elements were carefully integrated, such as the cube tiles with three-dimensional visual effect, which have been laid around the bath tub. The cables and pipings fixed to the walls also form a unique, geometric wall decoration. And the trapdoor's rope hoist construction, with its large stone block as a counterweight, is an unconventional detail. As a tribute to Nikica Karavida, his photographs are spread all over the house. Unlike the secluded and private atmosphere of the interior, the courtyard opens to the neighboring buildings and forms a sociable meeting point.
More Information and insights you can find in our HomeStory: House Whisperer – The Kuća project of the Croatian designer Boris Kajmak
Pictures by Tom de Gay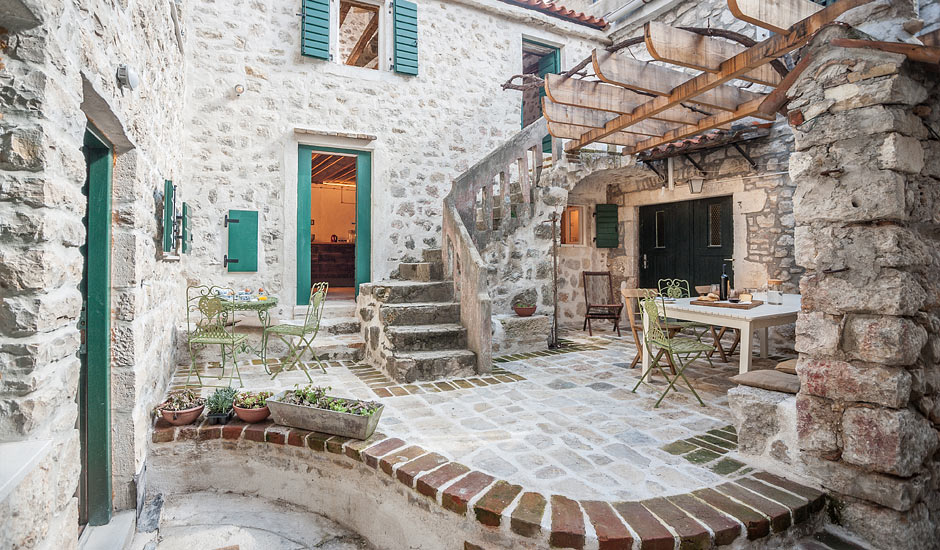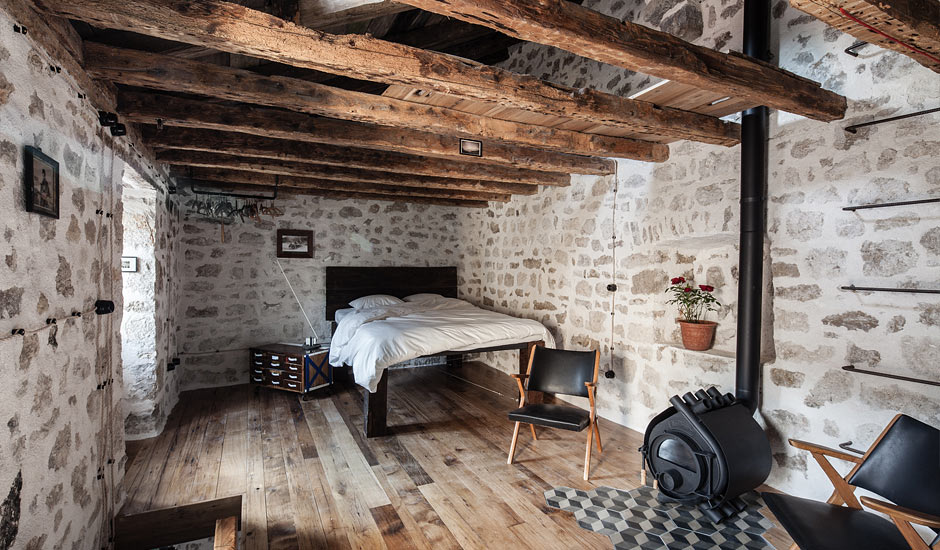 What to do
Swimming, hiking, biking, kayaking, fishing.
Why we like this house
Renovation with an artistic approach. A simple and rustic house with lots of character and unusual details.
This house is great for
Couples
Owner
Boris Kajmak is a Croatian interdisciplinary artist and designer who assimilates artistic thought into the architectural perception. Like with Kuća Kamena his creative process starts with the end product: consumption of the space. When renovating, non tangible elements like sounds, smells and light define the structure.
His conceptual approach has generated sculptures, design, and architectural pieces that have been exhibited internationally since 1999. After graduating in printmaking at the Academy of Fine Arts, University of Mostar (BIH) in 2004, he obtained additional MA at Central Saint Martins College of Art and Design in 2005, London (UK). Boris Kajmak currently lives and works in Rome, Italy.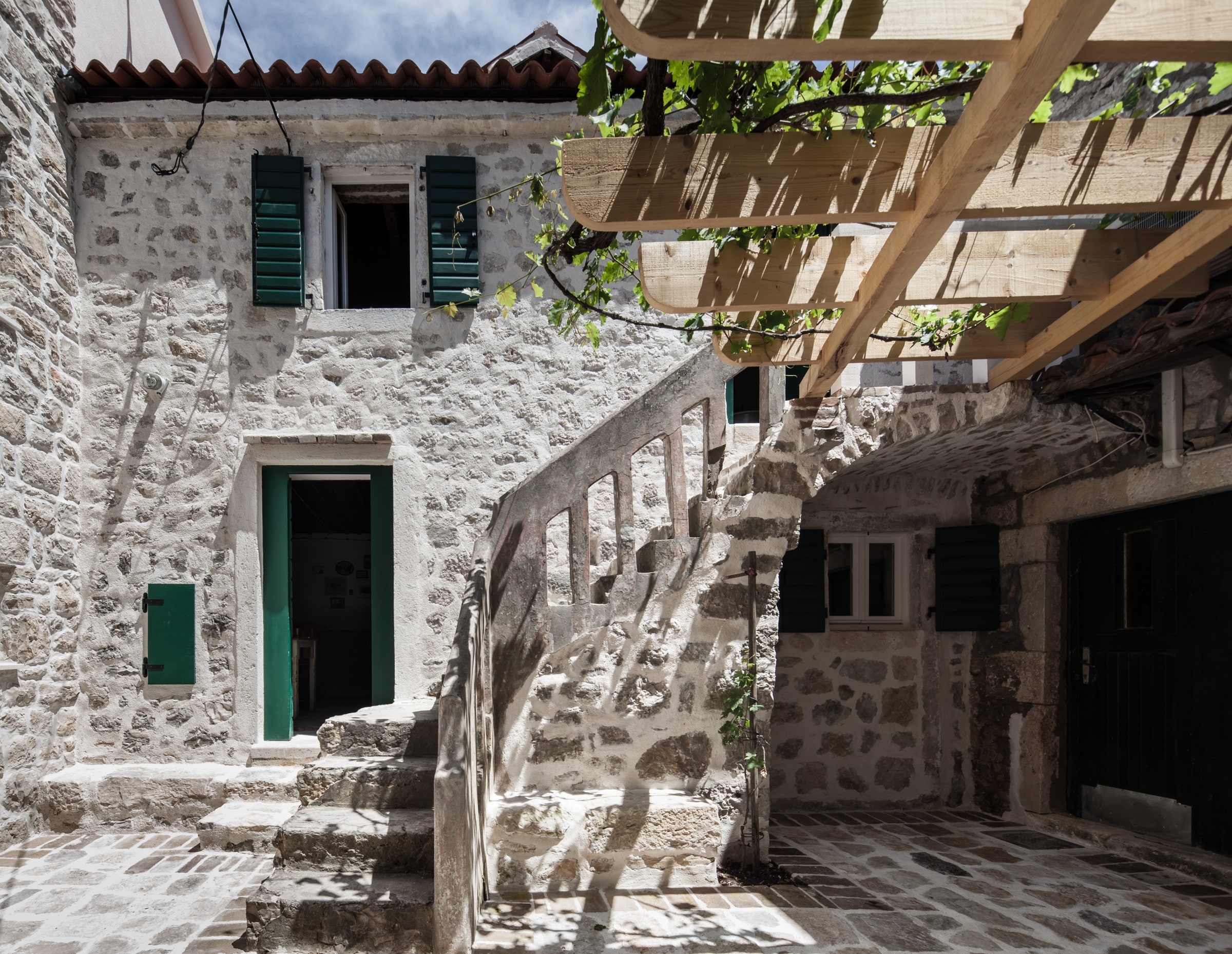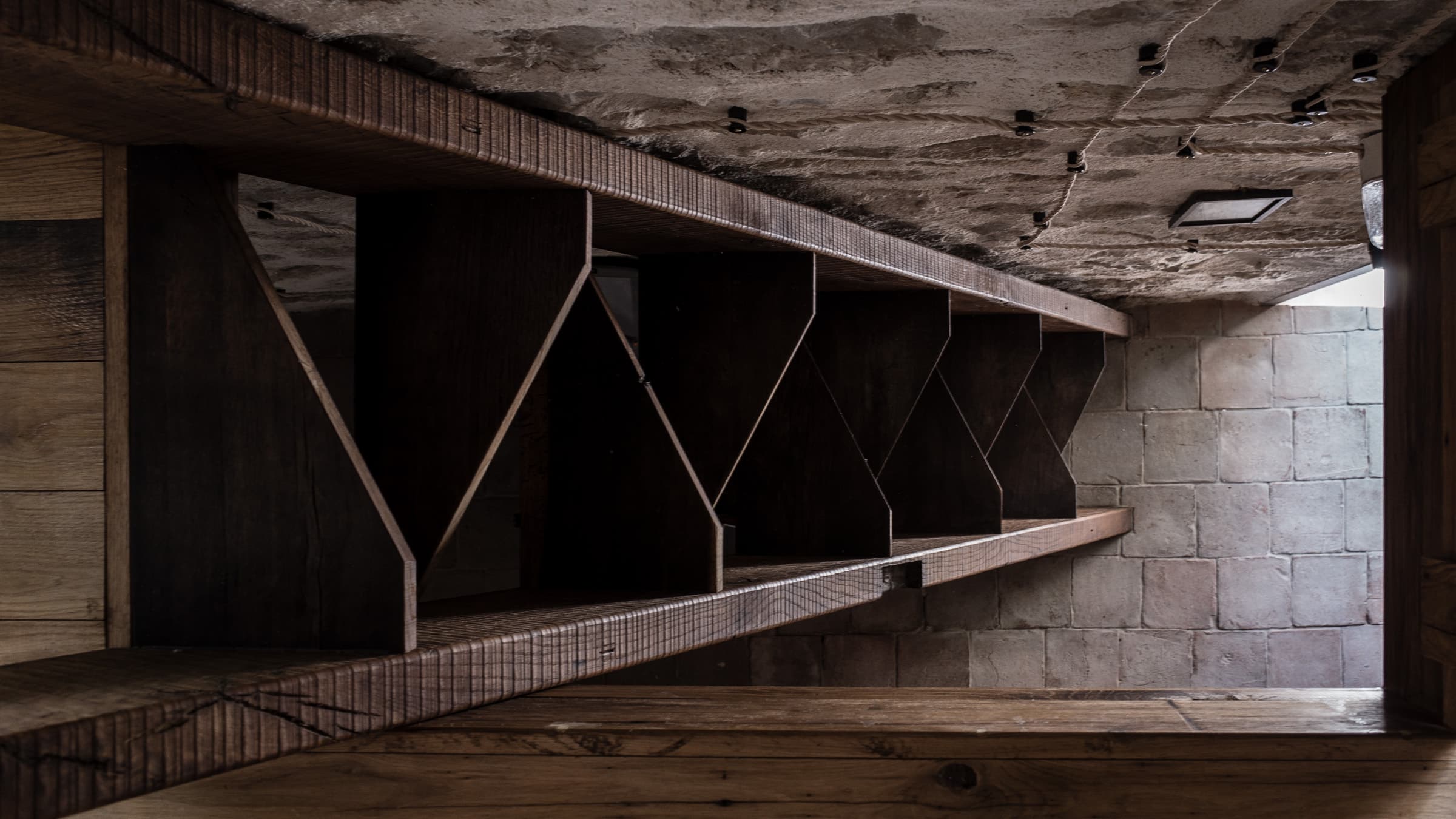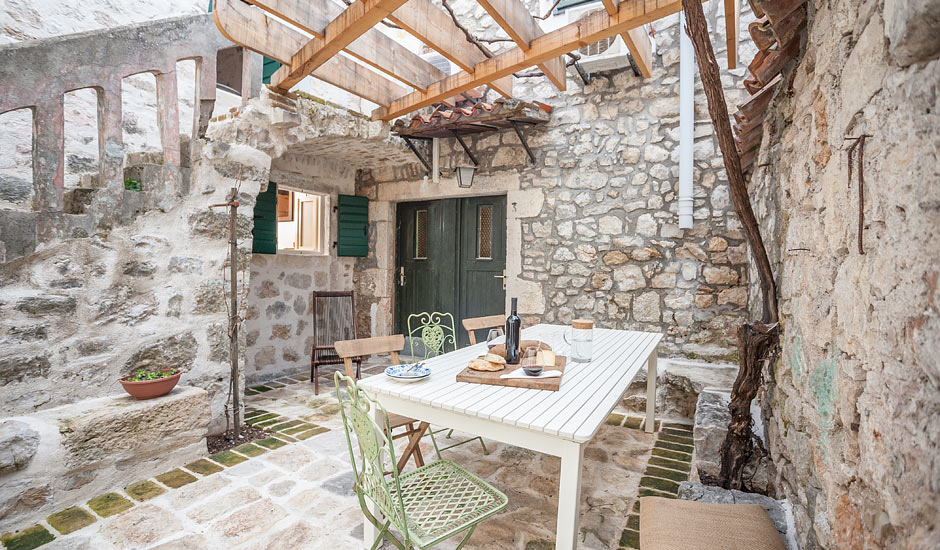 Details
| | |
| --- | --- |
| Region | HR – Croatia, Dalmatia, Novigrad |
| Name | Kuća Fotografa |
| Scenery | In the historic centre of the small fishers' village very close to the water |
| Number of guests | suitable for 2 guests |
| Completed | 2016 |
| Design | Boris Kajmak, Berlin |
| Published | GEO Saison -March 2022, DIE ZEIT 42/2020 |
| Specials | a few steps away, the Kuća Kamena, also renovated by Boris Kajmak, can be found. |
| Architecture | Historical, Old & new |
| Accomodation | House |
| Criteria | 1-2 (house/apartment), Art, Beach, Hiking, Lake/river, Sea, Urban |
| Same Partner | Kuća Kamena |
| Same Architect | Kuća Kamena |
Availability calendar
The calendar shows the current availability of the accommodation. On days with white background the accommodation is still available. On days with dark gray background the accommodation is not available.
Request/Booking