Are you planning a family celebration or a company event? Inspiring places and unusual locations for workshops, meetings or events are now available at Spaces.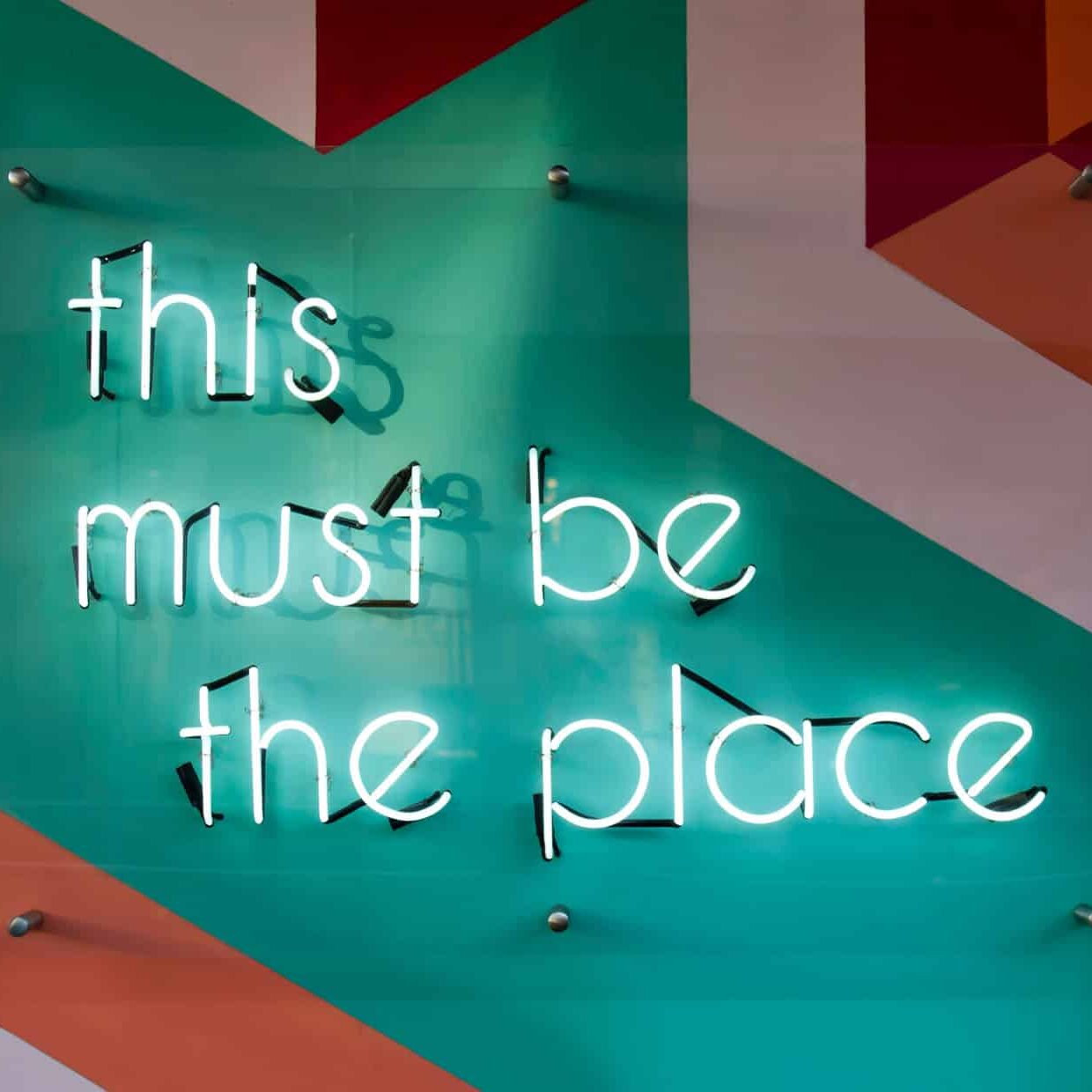 SPACE
You can find beautiful spaces like this in our Spaces section. There you will find inspiring places and unusual locations for workshops, conferences, events and more.
Today we would like to introduce you to a floating space in the Elbe River Landscape UNESCO Biosphere Reserve.
We are taking a trip to the north-westernmost part of Brandenburg, the Prignitz. Wide floodplains and remnants of riparian forest provide ideal habitats for many plants and animals threatened with extinction. In the middle of it all, directly on the banks of the Elbe, is Der Eisvogel, somewhat hidden away. Der Eisvogel is the events space and winter café of the Pfarrhaus Mödlich (Mödlich Rectory).
It floats comfortably on a pontoon next to sports boats and sailing yachts in the Lenzen marina. From the deck – sorry, from the terrace – you have a view of the wide Elbe floodplain landscape. And while cranes and storks circle in the sky, the people who gave the café its name tend to stay in the background. Time for a conversation with Volker Warning, the owner and manager.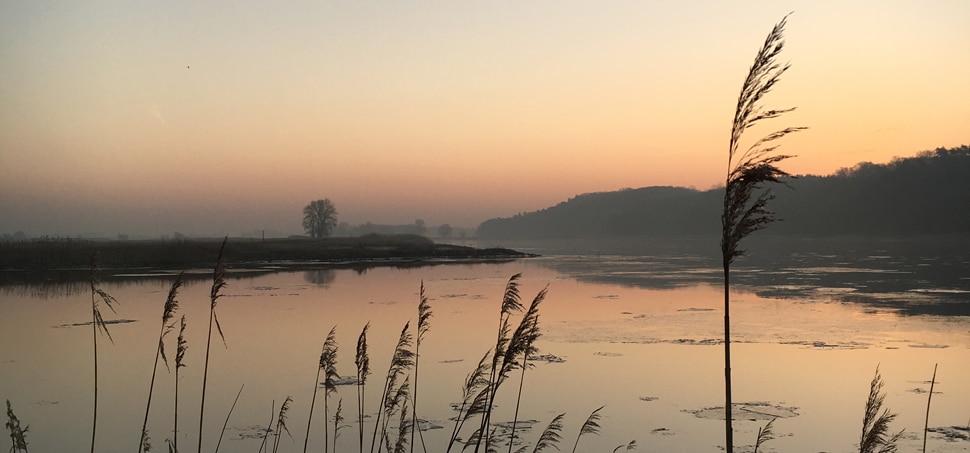 Have you seen a kingfisher today?
Yes, I see them every day. With their blue plumage they are easy to recognise. On my first visit here two years ago, one was sitting on the railing. So, the name for our café was immediately obvious.
What is the concept of Café Eisvogel?
We are a classic (ice cream) café and bring a bit of urban flair to this place. We are located directly on the Elbe cycle path and are therefore a popular stop for cyclists. Our culinary highlight is our homemade frozen yoghurt ice cream. In addition to holidaymakers, many people from the surrounding area also come to visit us and are happy about this new meeting place. They especially enjoy sitting on our terrace at sunset. But above all, our floating café is also an event space and the whole venue can be booked for private or business events.
What event would you most like to organise in Der Eisvogel?
A big family celebration, maybe the next special birthday. We are the ideal place for that. We can cater for up to 36 people inside, or a few more outside. For companies looking for a special place for their workshops or staff events, our location is ideal. Lenzen is very easy to reach from Hamburg, Hanover or Berlin.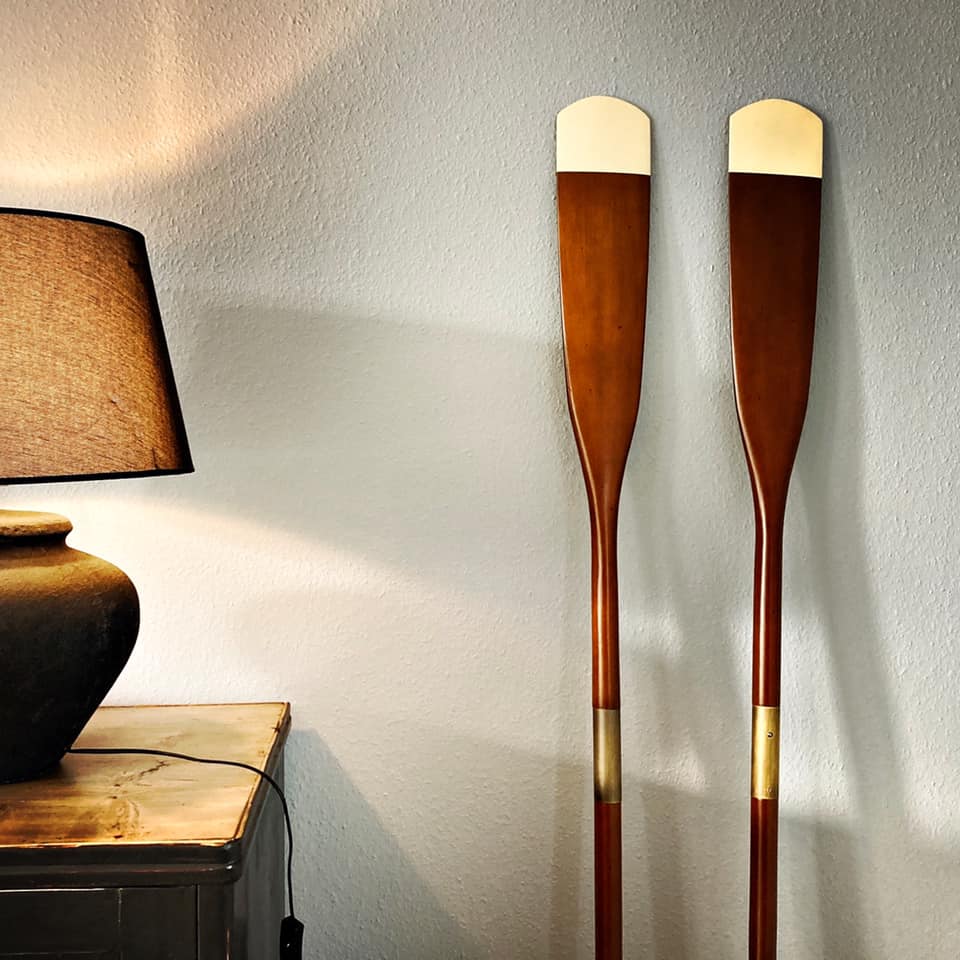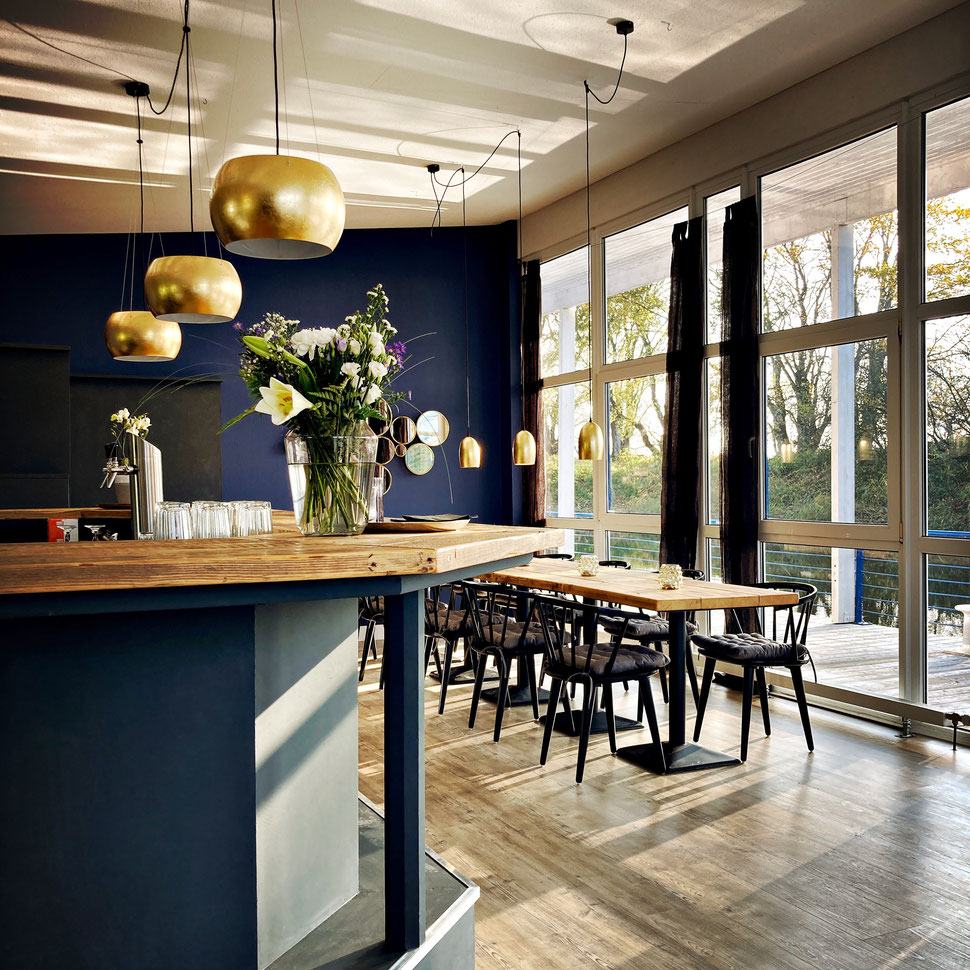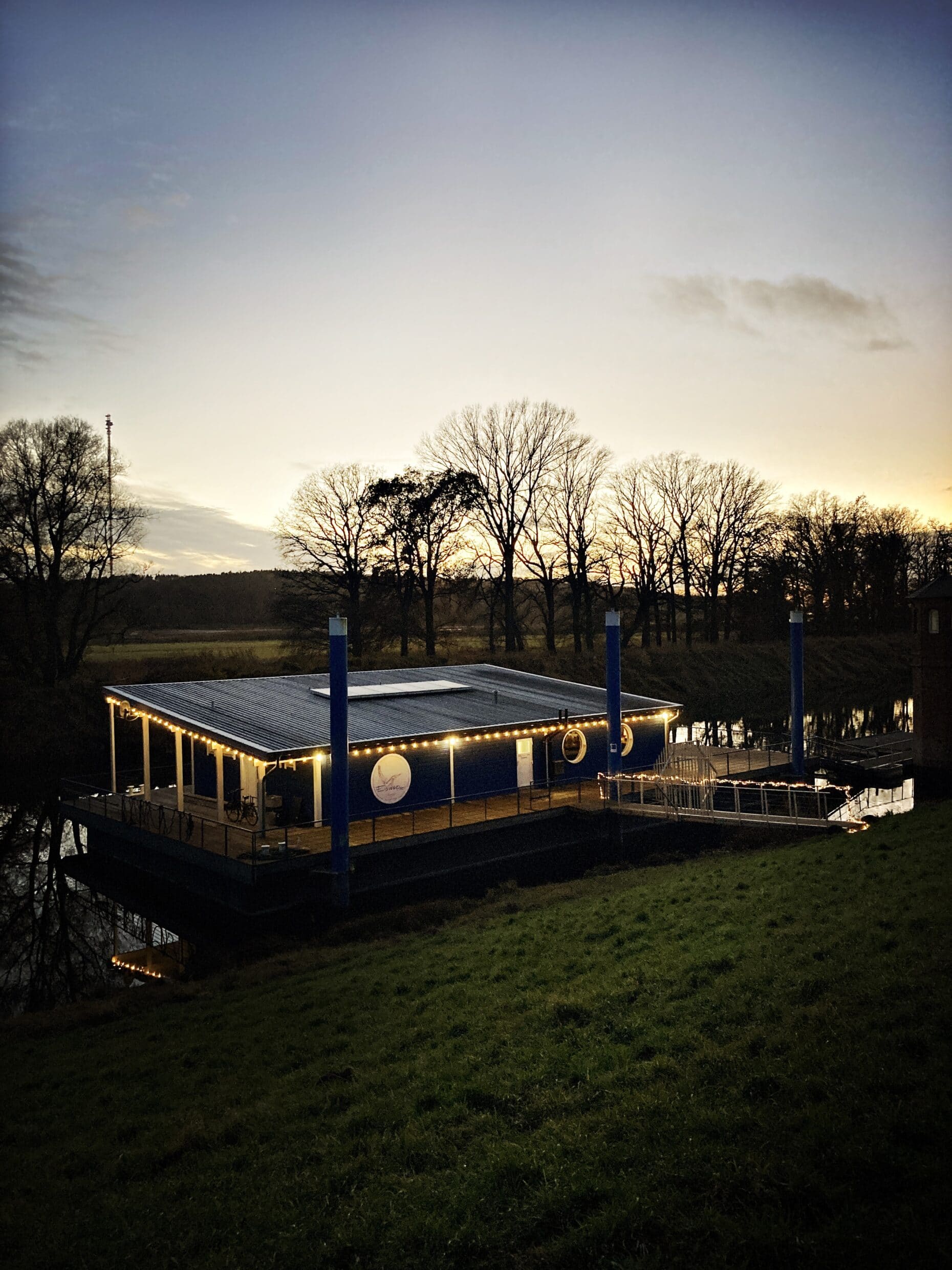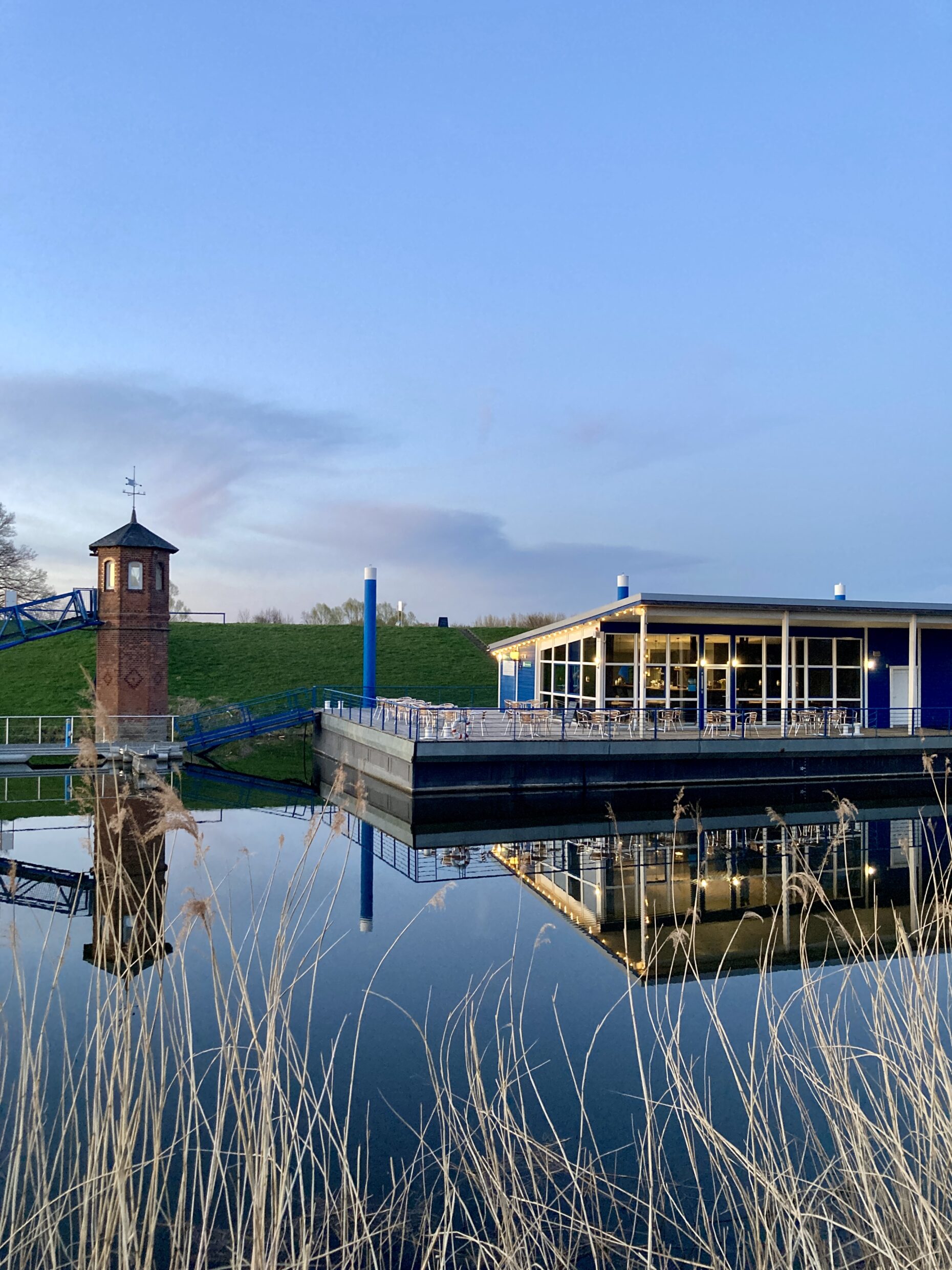 And why is a visit to the Prignitz a must?
Because (he is listening intently to the birds singing). We are in a special place here, in the middle of the Elbe River Landscape Biosphere Reserve. All around us there is untouched nature, the Elbe floodplains, meadows, no disturbing noises, simply beautiful scenery.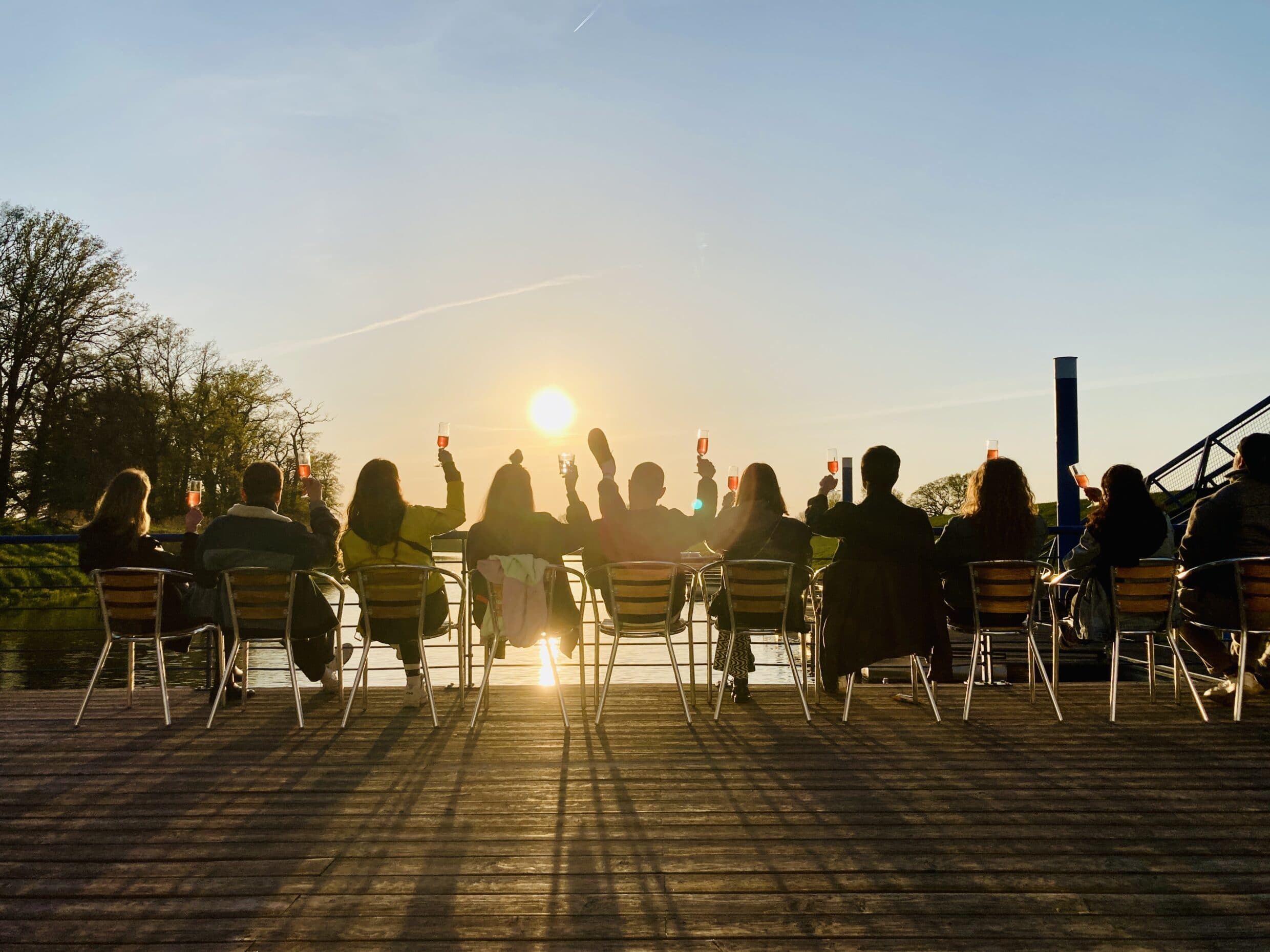 The hosts
Volker Warning and Frîa Hagen, two photographers from Hanover, have been running the Café Eisvogel since 2021. They came by chance to the Prignitz 20 years ago, since then they have fallen in love with it and in the meantime have also moved the focus of their life there. It all started with an empty vicarage in Mödlich that was about to sink into oblivion behind a blackberry hedge. The two lovingly renovated the building and with the Mödlich Rectory they have been partners with HOLIDAYARCHITECTURE for many years. They also run the "Elbeglück" [Happiness on the Elbe] guesthouse, which includes a garden restaurant.
The Space
Der Eisvogel can be hired for conferences, workshops and celebrations for up to 36 people. Catering is organised on site or alternatively can be provided by external suppliers. For more information contact Space.
Go to Space
The house
More SpaceStories