Entrepreneurs Birgit and Mathias Mahnke have dedicated themselves to the creative revitalisation of old industrial properties in eastern Germany and have skilfuly proven that coincidence can be planned.
---
Some things that look like coincidence at first glance were in fact an opportunity that was seized with a keen eye. One person who not only believes in the existence of coincidences, but also integrates them into his strategic thinking, thus facilitating the development of spaces with potential, is the management consultant Mathias Mahnke from Ilvesheim near Heidelberg.
25 years ago he got into the real estate sector – let's just say by chance for now. Over the years, a passion for architecture and the preservation of existing buildings grew out of what was initially only intended as a financial investment. Since then, he and his wife have acquired dozens of buildings and in recent years have increasingly devoted themselves to old industrial properties, which they are slowly but steadily revitalising from the inside out.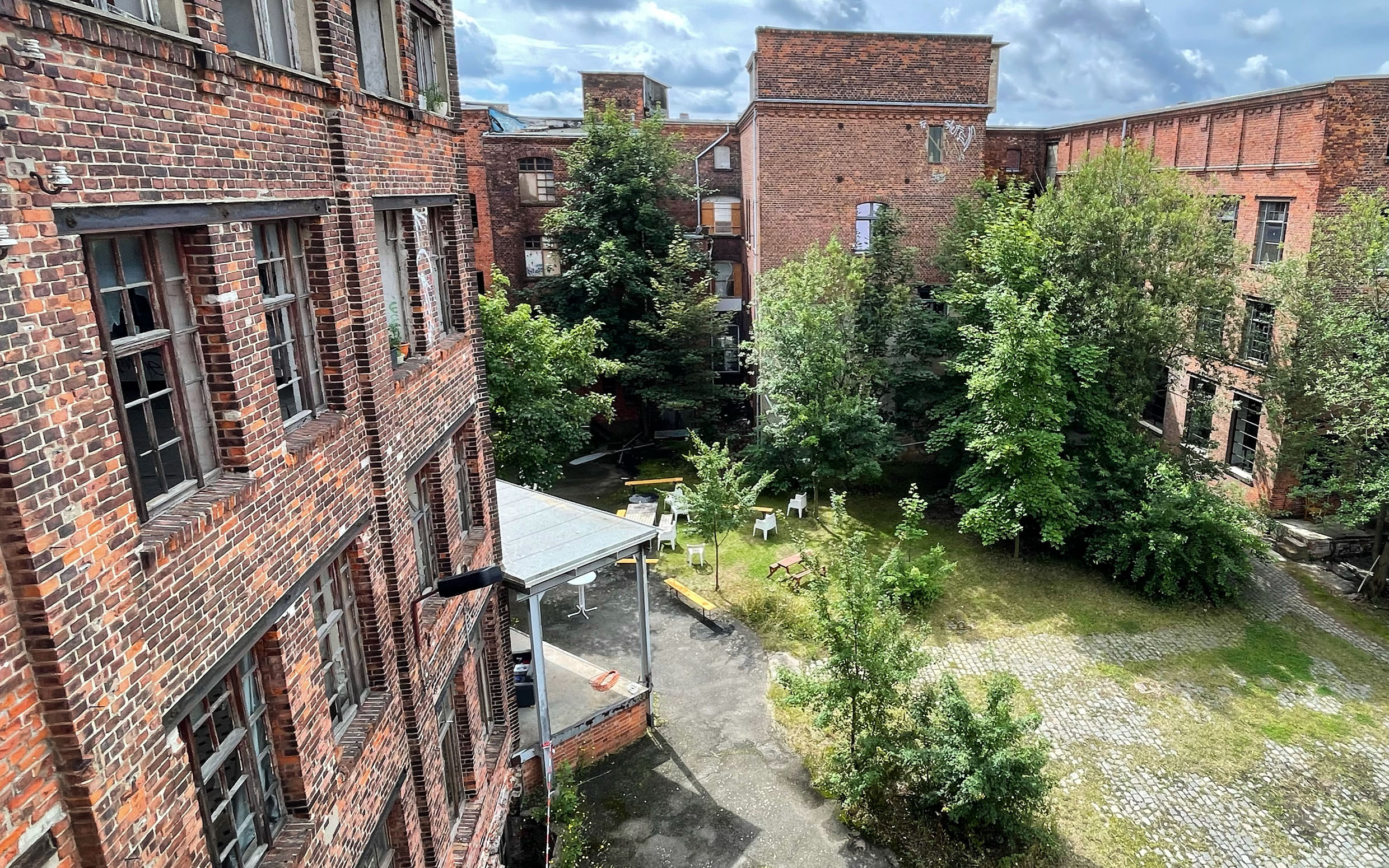 In conversation with him, the high art of Arab storytelling comes to mind: In a fast-paced and lively manner, he tells the at times adventurous story of his journey into the East German real estate and art cosmos, which branches out into dozens of plot lines, meanders freely between the post-reunification years and the present, touching on the protagonists of the New Leipzig School one moment, only to delve into details of augmented reality or urban development the next.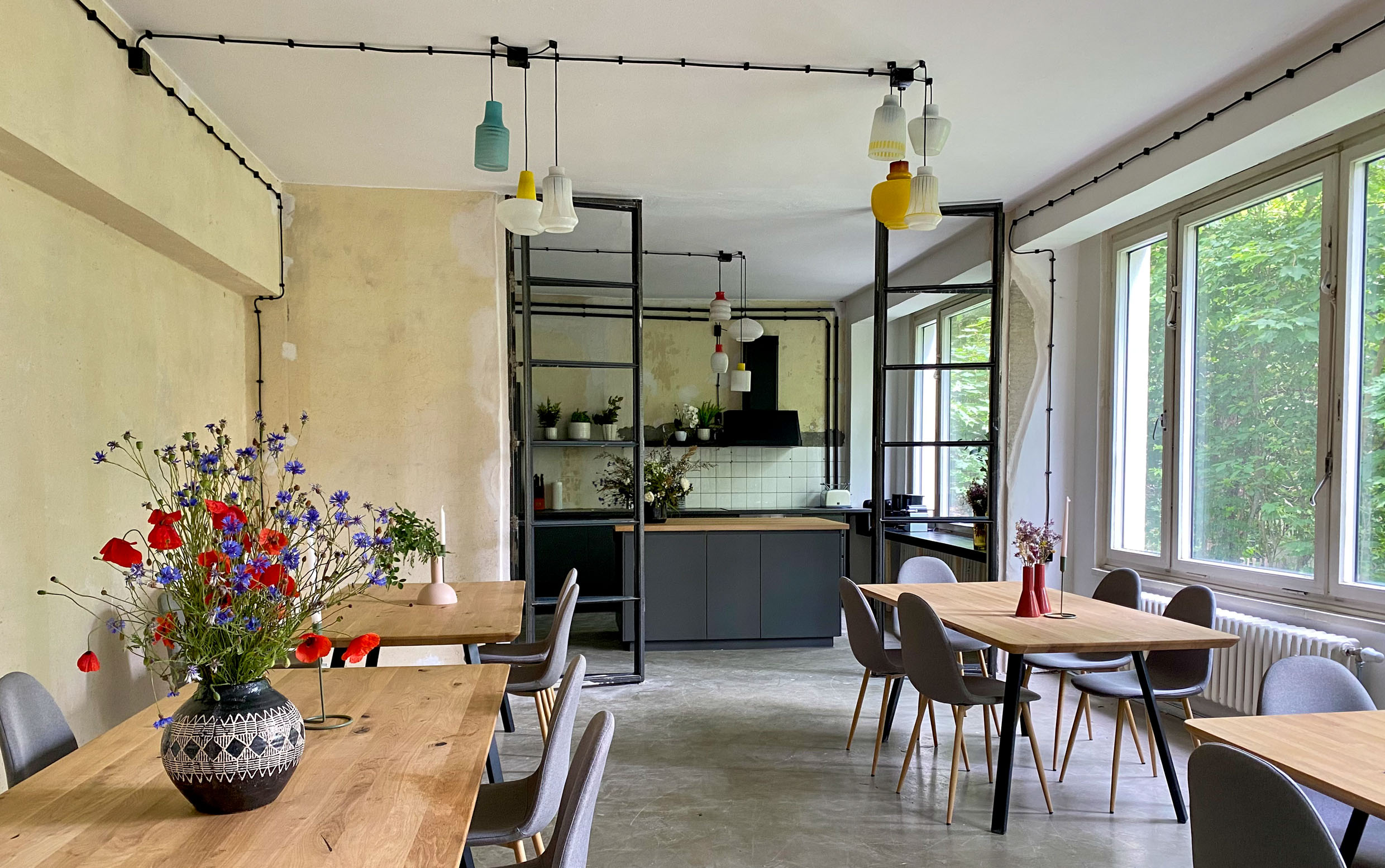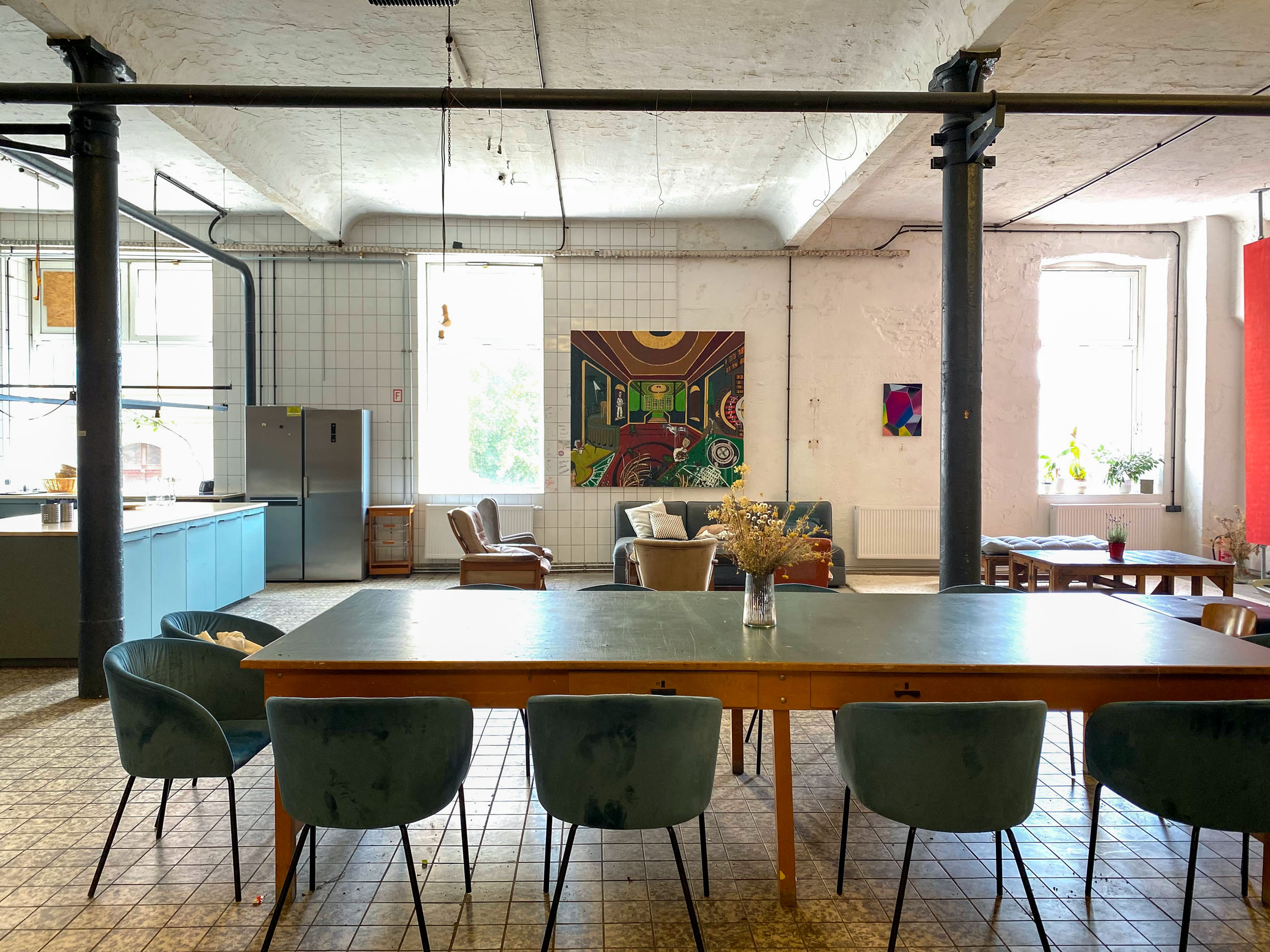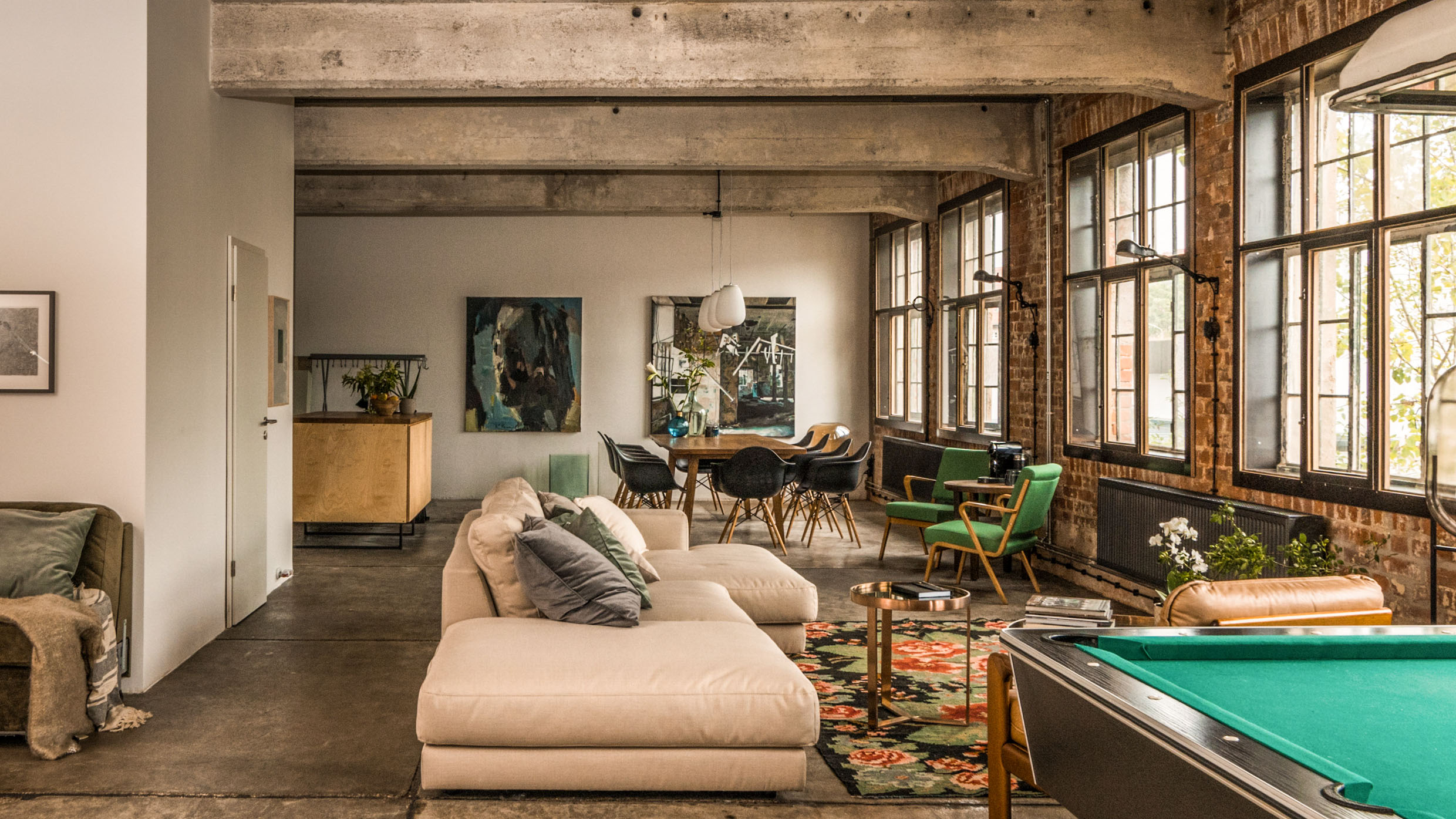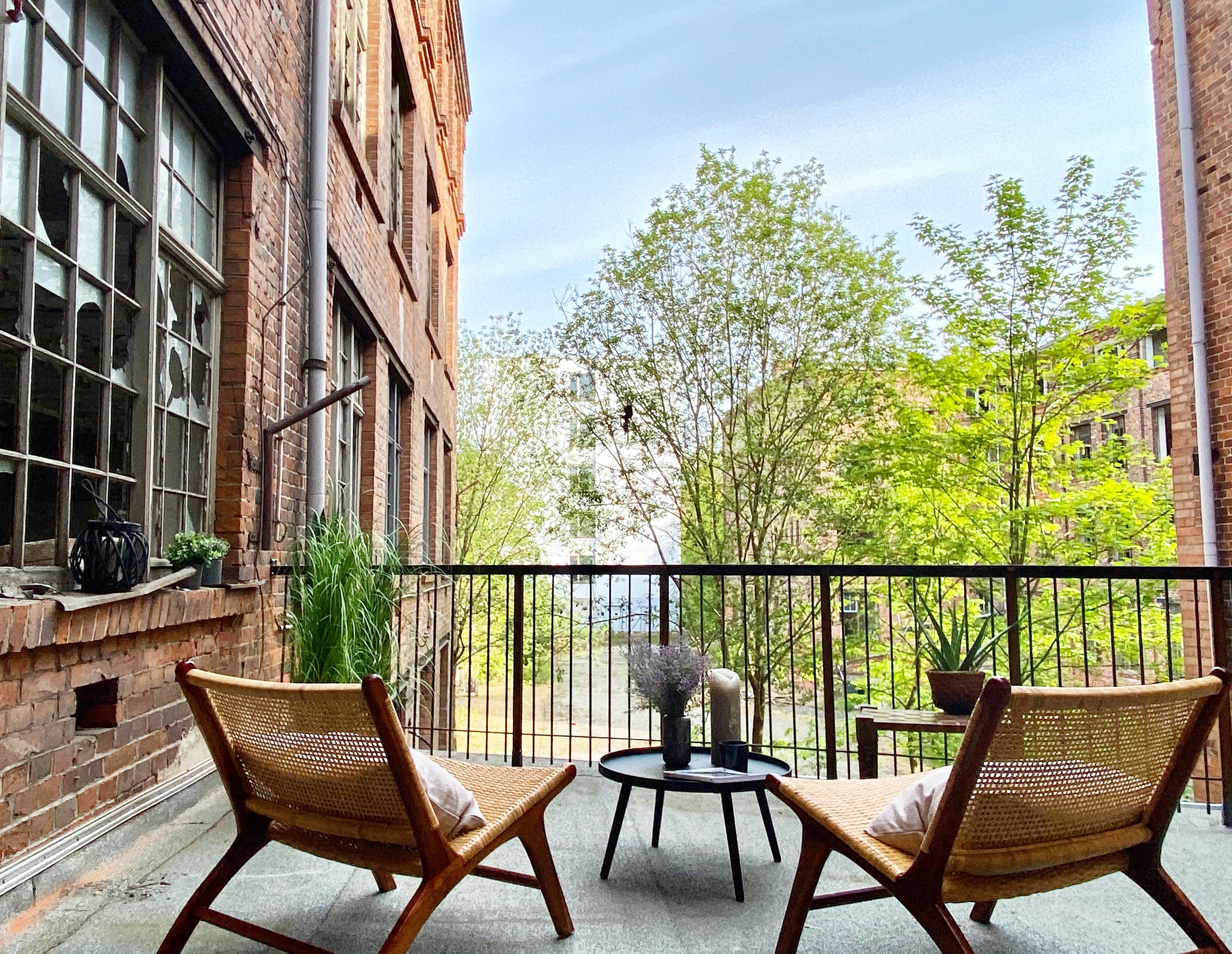 With openness and imagination, everything can be "turned around".
Mahnke is, of course, anything but a storyteller or a fantasist. And certainly not a gambler.
Flashback to the early summer of 1995: Mahnke, now in his mid-fifties, accompanies a farmer friend to Löbnitz, where the friend buys a farm. On the property: Two prefabs with six residential units each and the farmer has no idea what to do with them. Mahnke thinks about it for a moment and, acting on a whim, buys the units from him. At roughly the same time, an architect friend buys a Gründerzeit (Wihelminian) house. Mahnke follows his example, even though the Leipzig-Lindenau district is not nearly as trendy at the time as it is today. He has the house completely renovated; however, subsequently the property and rental market stagnate. A positive side effect: many artists and creative people move to Lindenau because of the moderate rents. There develops an exciting mix of studios, neighbourhood associations, urban gardening projects and some quaint shops.
Mahnke  watches this development with interest. And then, almost overnight, in 2013 he comes up with the idea of the factories: From his experience in Lindenau, he knows that artists can hardly afford the rents there and that studios have become scarce. On the other hand, at the time there are plenty of similar industrial vacancies in Leipzig. Straight away, he calls the city's cultural affairs officer and arranges an on-site visit, because he has long had his eye on a property: Dietzoldwerke (Dietzold Factory), built in 1905 as a metal goods factory, in accordance with the plans of the architect Emil Franz Hänsel, is up for sale – after a long period of vacancy and with its roof truss destroyed by fire.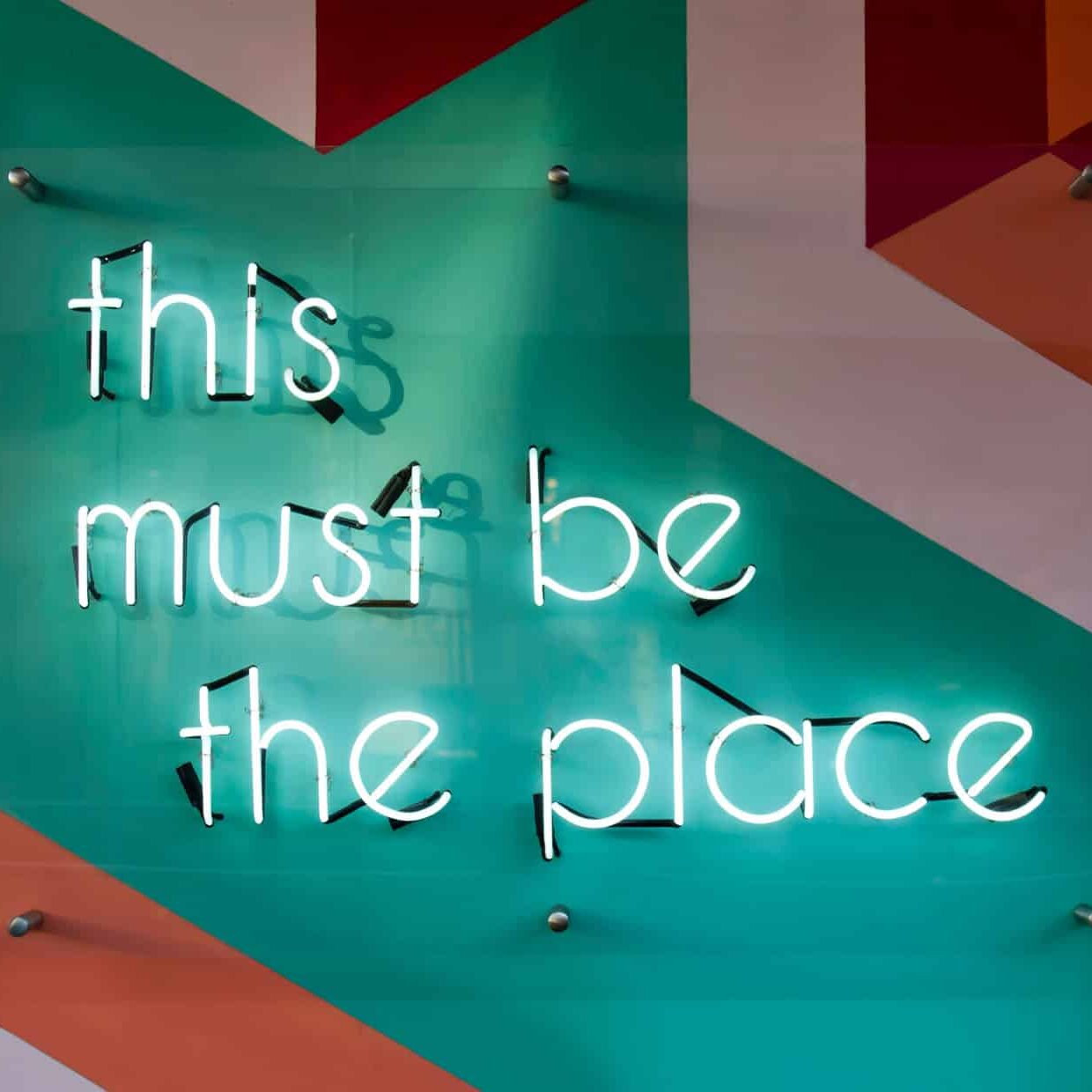 SPACE
You can find beautiful spaces like this in our Spaces section. There you will find inspiring places and unusual locations for workshops, conferences, events and more.
Renovation from the inside out: preservation and gradual revival
Without third-party financing – the banks would not co-operate! – a complete renovation was out of the question. However, with the help of Haushalten e.V. the perfect solution was found: the initiative, founded in 2004 by architects and urban planners, dedicated itself to precisely this challenge at the local level: too much vacant space worth preserving in the urban landscape, too little demand. The idea of the so-called "guardian houses" is as simple as it is ingenious: to safeguard the main structure, at least one person is needed to move permanently into each building. These "guardians", who live rent-free for several years, take over caretaker duties and on their own initiative begin self-organised development.
This is how Jurek Rotha came to the Dietzoldwerke as a guardian. And as a caretaker and artist he still lives and works here today – on 240 square metres including a studio. Of course, he is no longer alone: To date, three quarters of the Dietzoldwerke are occupied; 30 artists work in 20 studios in an area of 3700 square metres. A gallery and an exhibition space have also been integrated. Two lofts are available for holiday guests who want to experience industrial culture up close and live right in the middle of the art scene.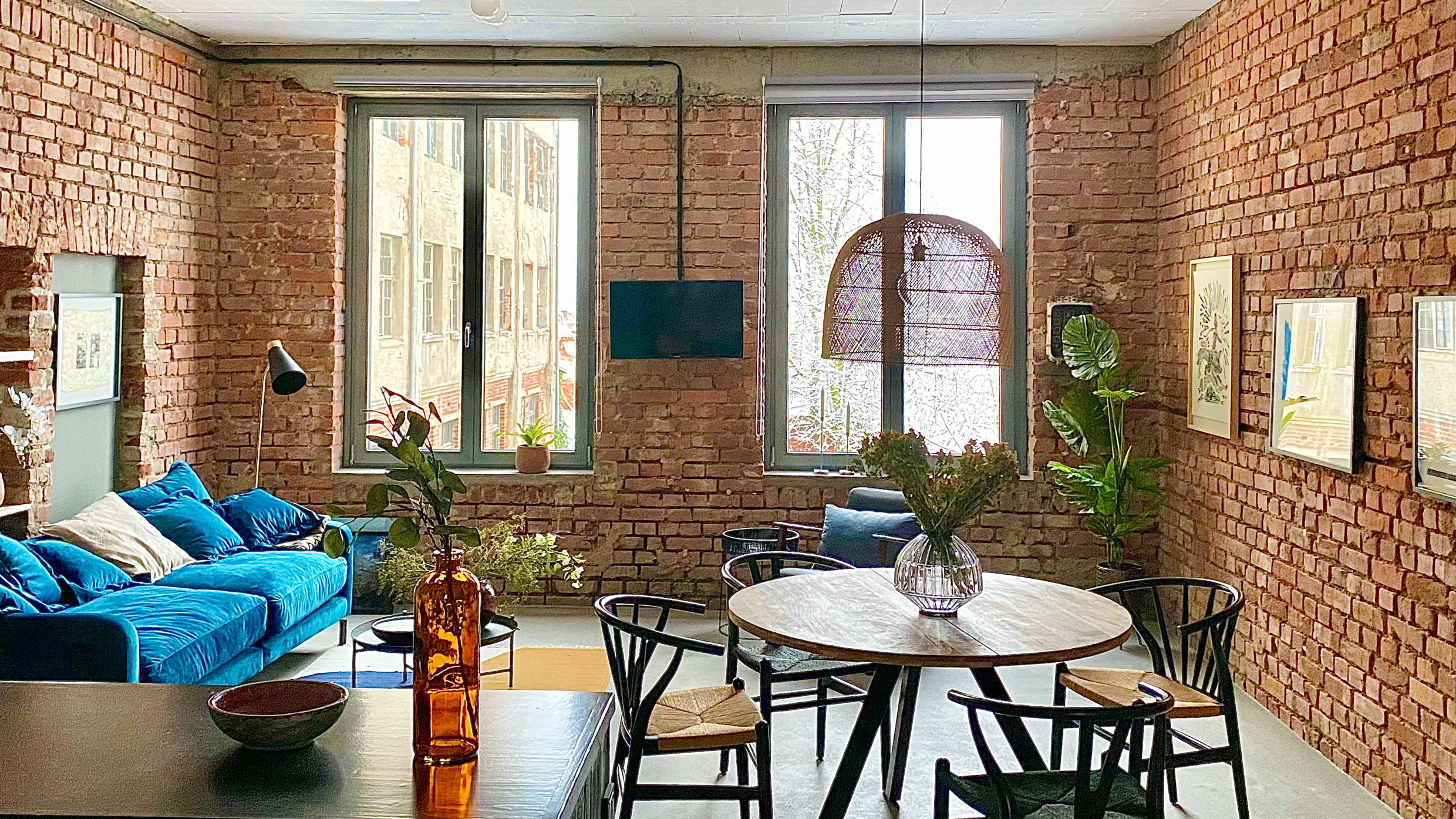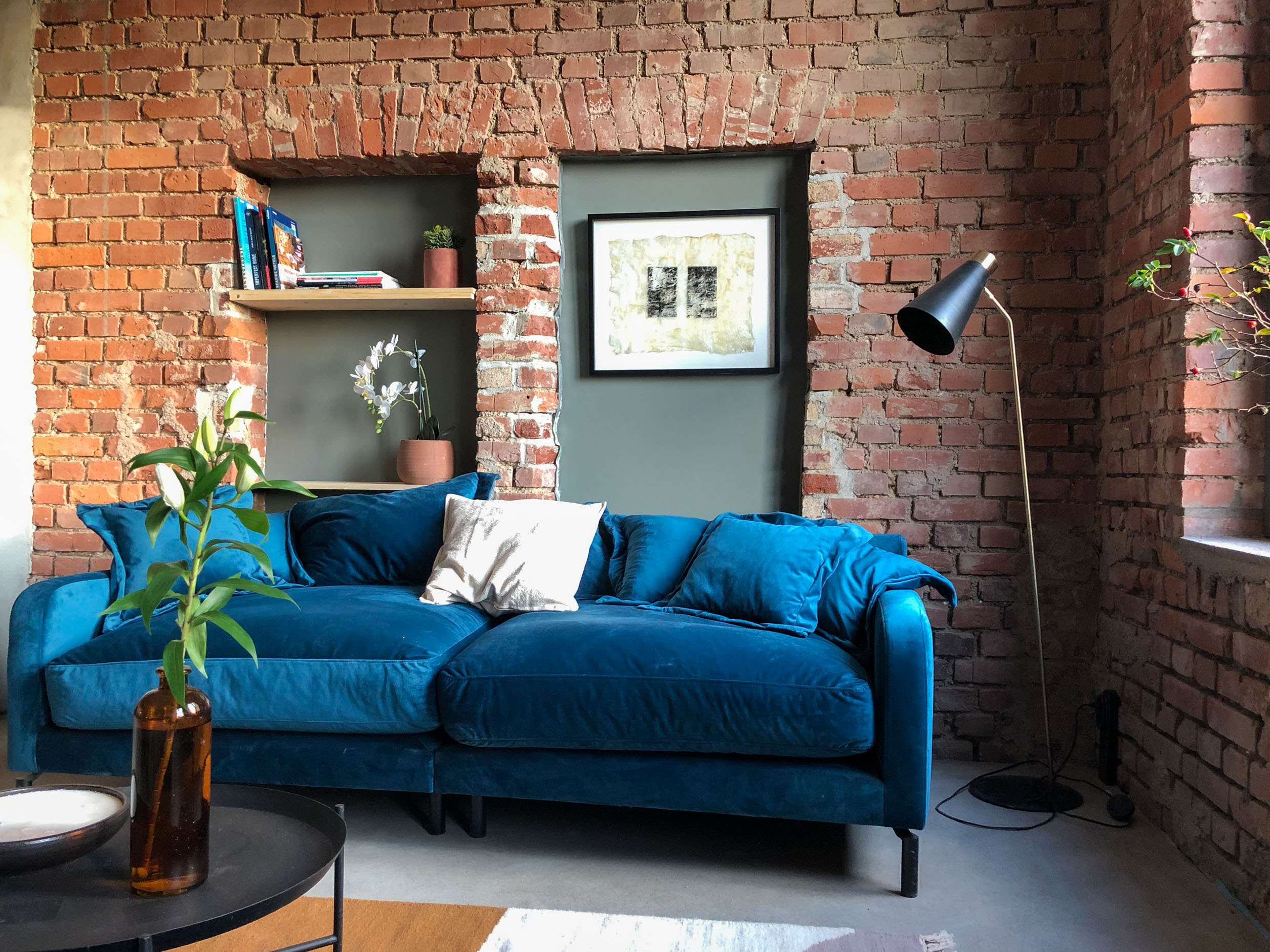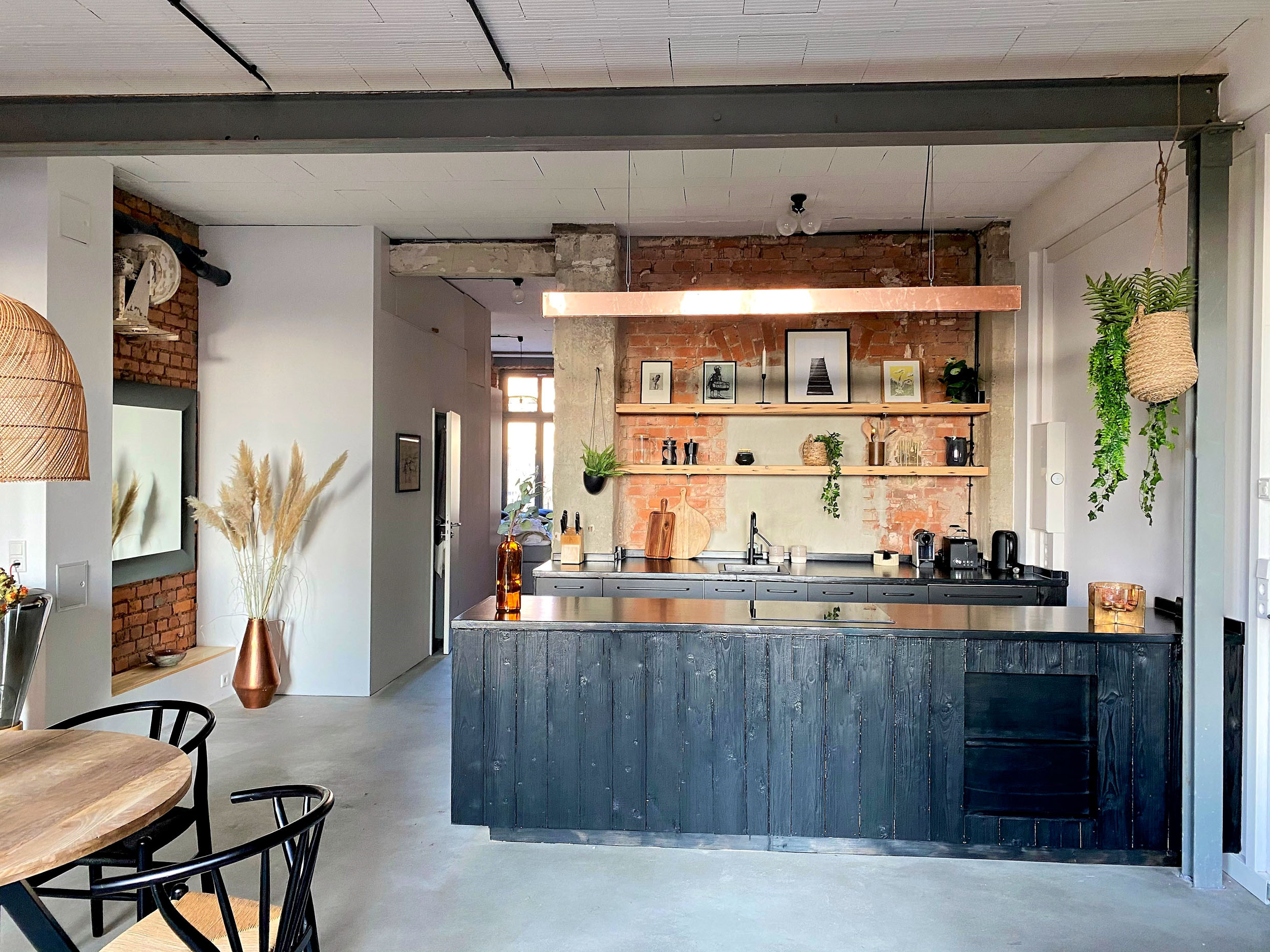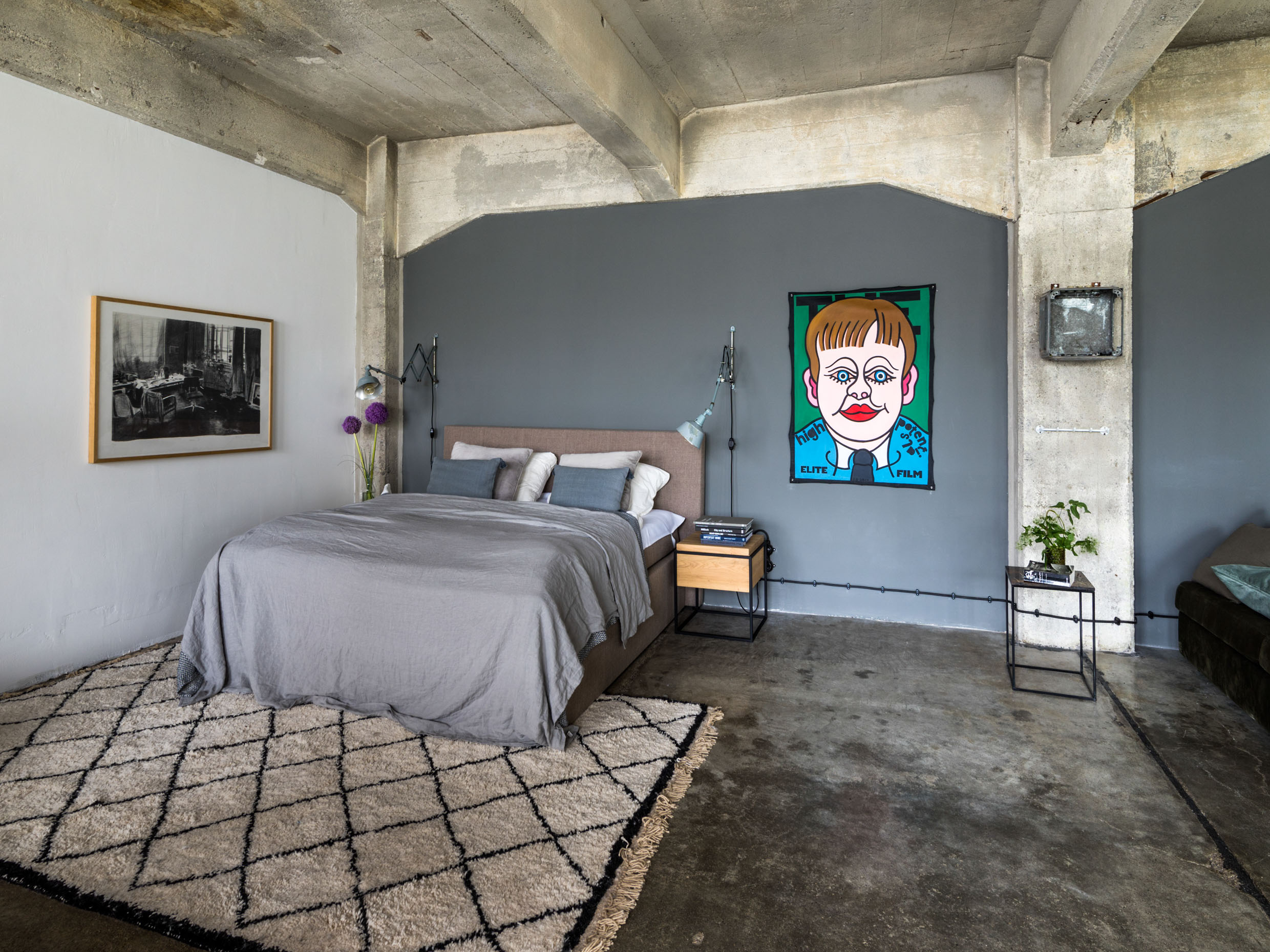 The rental threshold for artists is at the lower end of the scale: mostly tenants start off with simple furnishings, and upgrades follow gradually. The lofts are different, and Birgit Mahnke is in charge of their design and furnishing. As in all her industrial heritage buildings, the theme of reuse and upcycling plays a major role. Old materials are reused or used for new furniture, such as wooden beams from collapsed intermediate ceilings, metal parts or bricks. The same applies to objects found on site, such as filing cabinets, lamps, Bakelite switches, shower trays or industrial clothes racks, which become part of the new story and allow history to shine through.
Re- and upcycling play a major role in the conceptual design of our lofts and spaces. Old building materials and industrial artefacts become part of the new story and allow the history to shine through.

---

Birgit & Mathias Mahnke
In 2014, the opportunity arose to acquire the neighbouring Druckfarbenwerke (Printing Ink Factory) built in 1907. Here, too, the "guardian model" has been successfully applied. Today, the 2200 square metres of usable space with 40 studios and the "Galerie ff15" loft with 120 square metres, which will be completed at the beginning of 2021, are almost completely occupied. Along with the Baumwollspinnerei (The Cotton Spinning Mill), both addresses have long been among Leipzig's established art locations.
In contrast to an anonymous visit to an exhibition, guests have the advantage that they can contact the artists at any time. And in any case, they can meet and talk to them informally in the building or in the various lounges outside. The lofts themselves are home to numerous unique characters – whether they are resident here or have been invited to take up an artist residency or are other artists from the Leipzig scene.
The rubble must go!
In 2015, the Mahnkes managed to acquire half of a plot of land in between the two above-mentioned properties – so that the two buildings could be connected. Again, miraculous entanglements occurred, which ultimately ensured that the activities of the couple, without any planning, expanded into nearby Zeitz. The demolition contractor, owner of the other half, had stored construction waste on the joint property, but had not sold it due to falling raw material prices.
It was still there in 2017 when Mathias Mahnke had an unconventional idea and picked up the phone – gist of the conversation: If the removal – finally, and by next afternoon – is assured by a notary, he will in return buy the Nudel Fabrik (Noodle Factory) in Zeitz, with which the demolition contractor was struggling unsuccessfully at the time. Deal? Deal! Another odd thing: de facto only two thirds of the factory were acquired, the rest was ownerless at the time. Since the state of Saxony-Anhalt had rejected the inheritance, the Mahnkes subsequently appropriated it in a complex procedure with notarial assistance.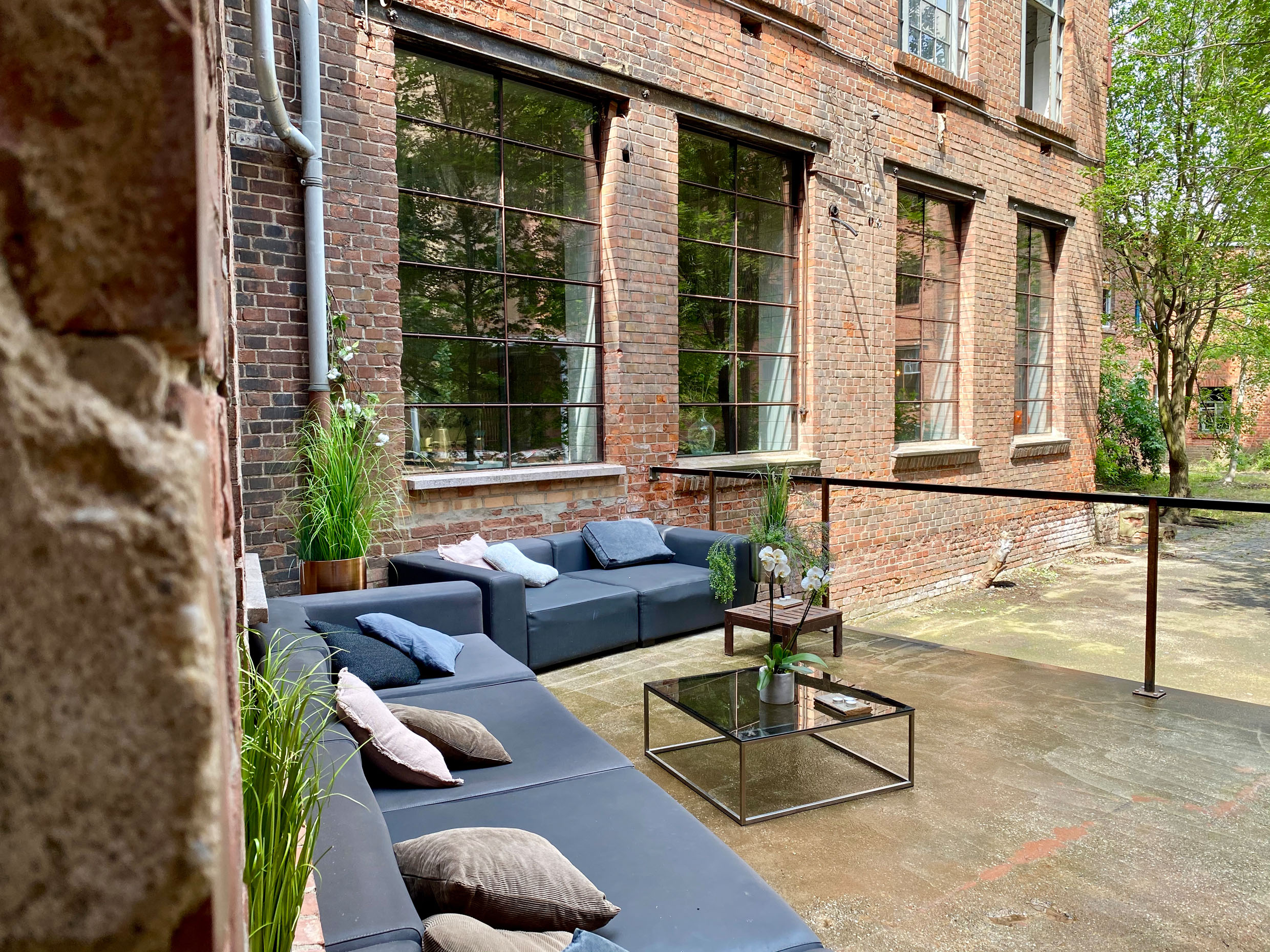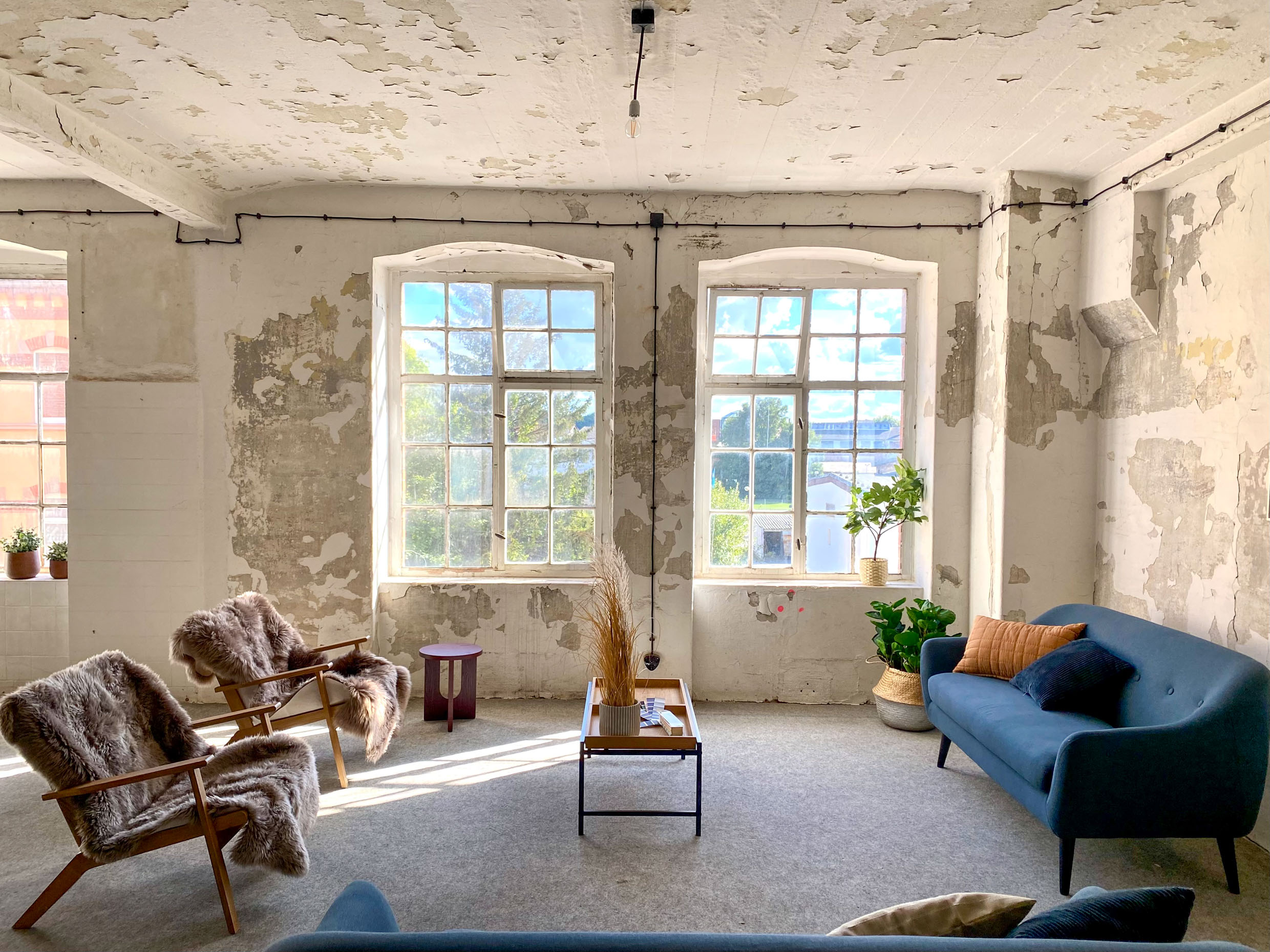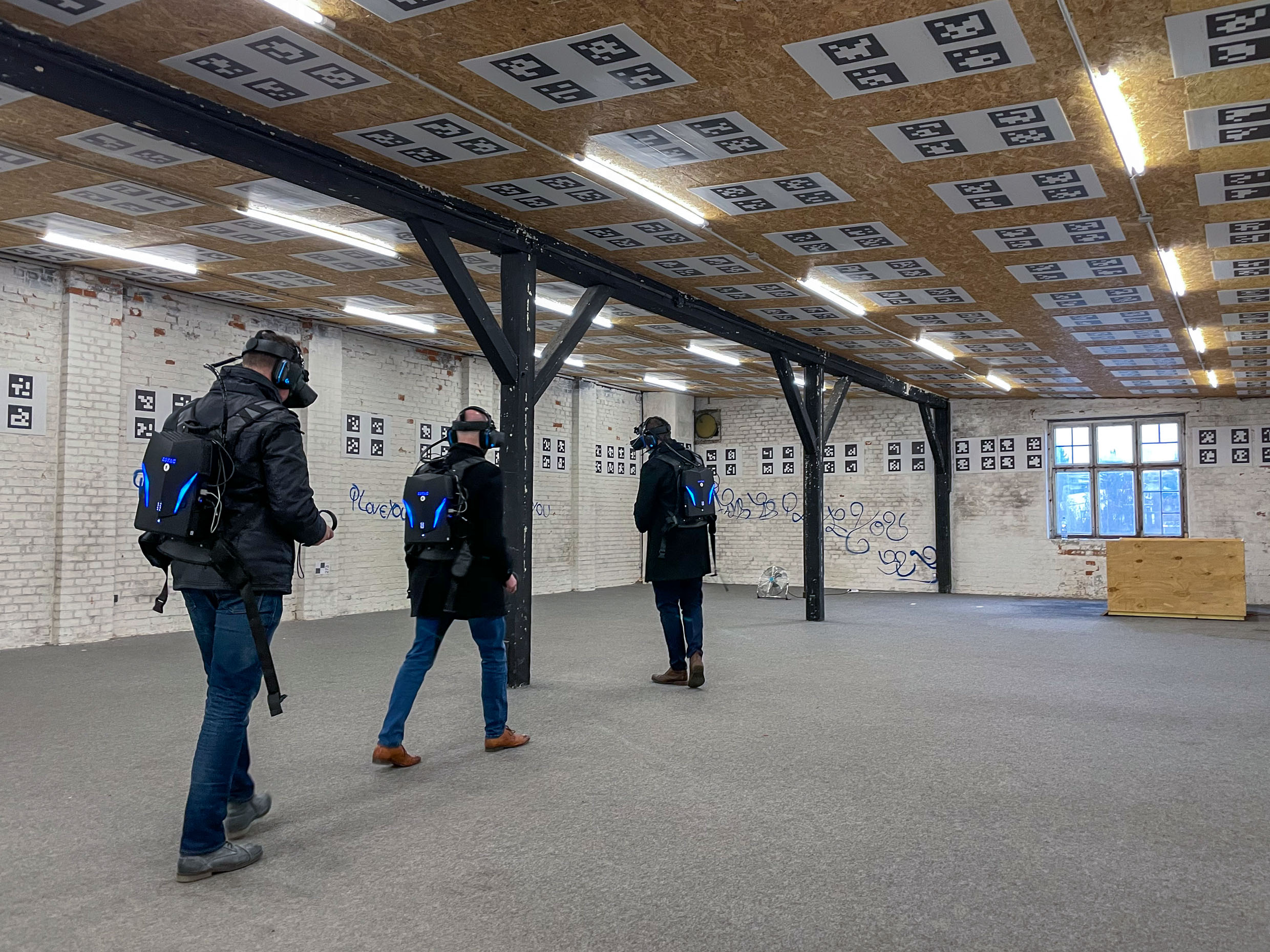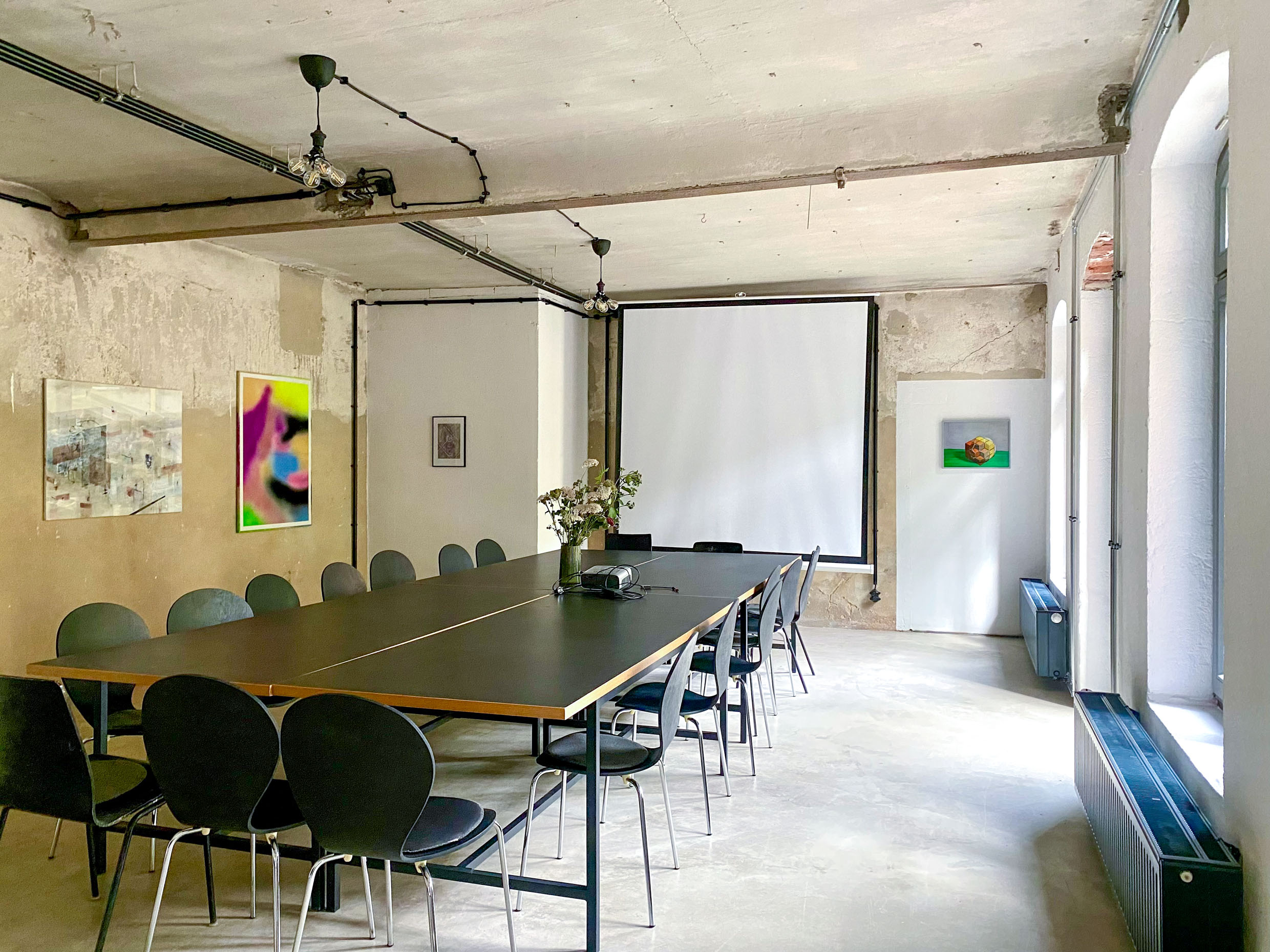 Today, "die Nudel"(the Noodle), as it is popularly known, is a creative hub for art and virtual reality. Both in conception and implementation, the location differs significantly from the projects in Leipzig. Zeitz, formerly dominated by the brown coal industry, is one of the victims of Reunification, is struggling with population loss and vacancies and is still in the process of transformation. It is therefore fitting that new contacts have been made with the national and international virtual reality scene, which is now together with artists, revitalising the place with new creativity. There are hardly any long-term studio leases here, the focus is on project-oriented work. Co-working is perfectly possible thanks to numerous communal work and common rooms with flexible use and simple accommodation and is also affordable for start-ups. Thus, "Die Nudel" is increasingly becoming an experimental field for new developments.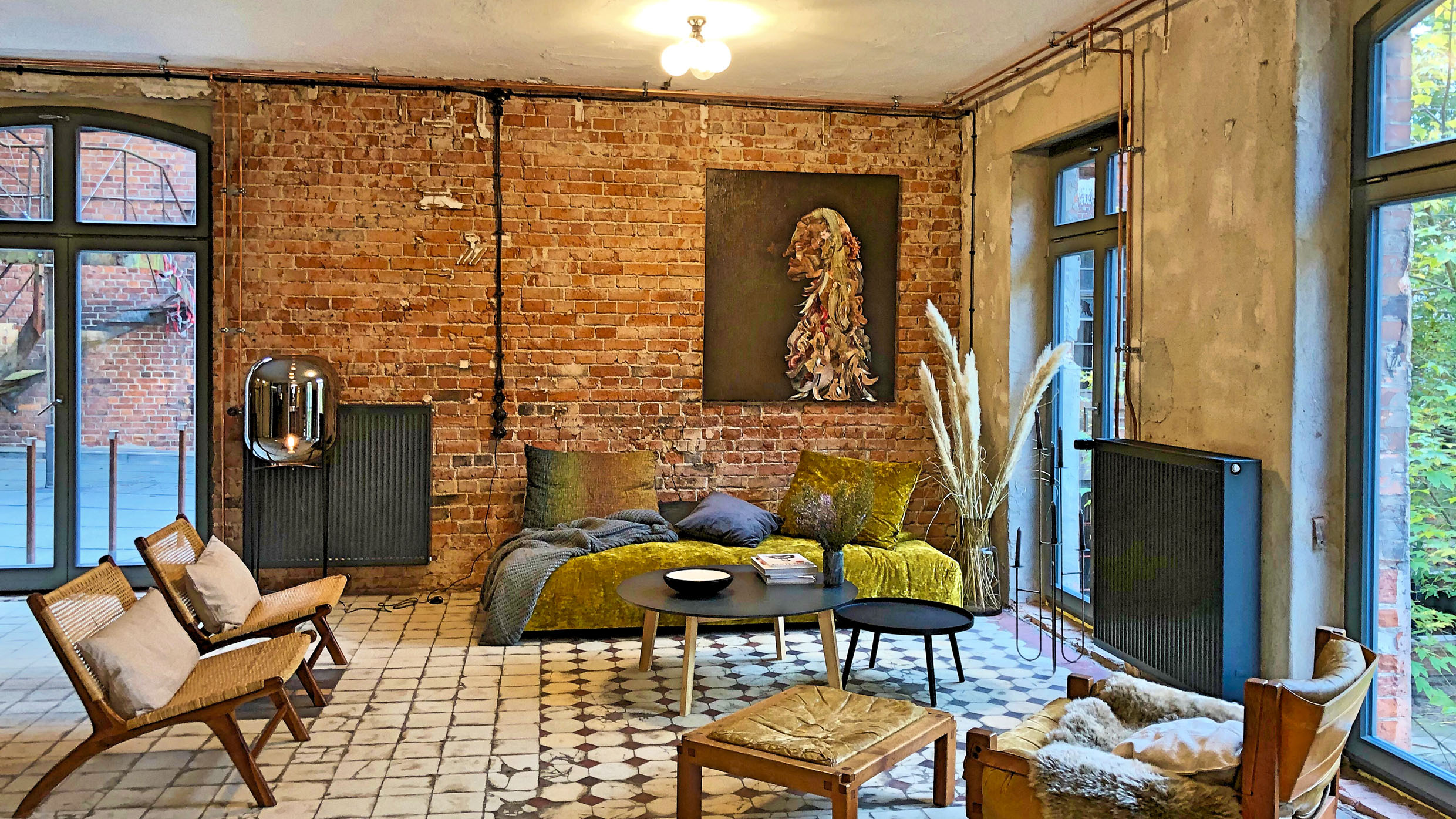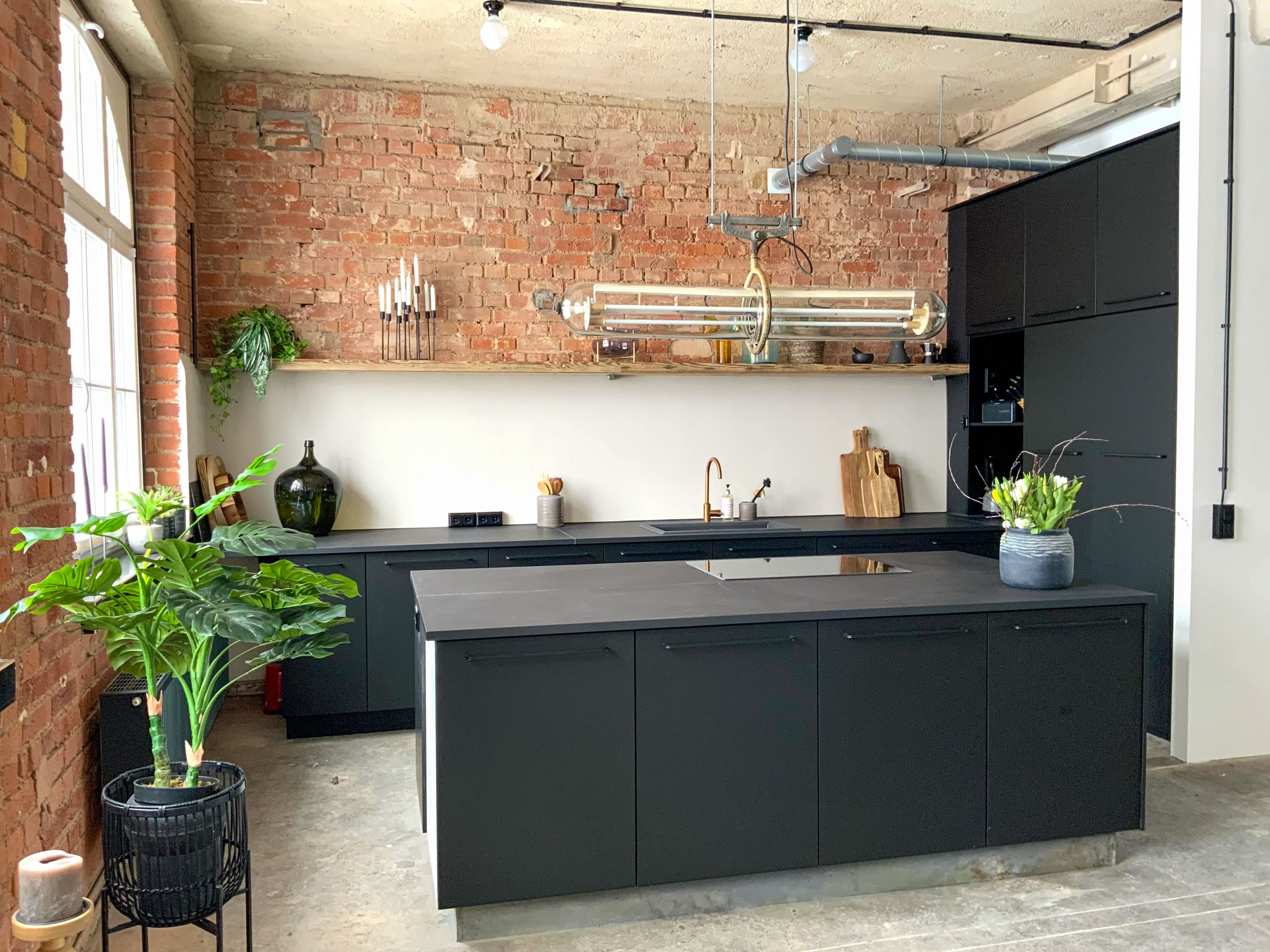 For Holidayarchitecture-guests, there are two lofts to choose from so far; in principle, 14 further rooms would be suitable for development and renting to guests: However, the Mahnkes will decide what will happen next, one step at a time. They want to remain as flexible as possible in their decision-making. This also suits Mathias Mahnke for another reason: If there's one thing he can't stand, it's boredom. It stresses him out more than all uncertainties ever could.
For this reason, too, it is clear that the available space – currently about 20 per cent is being used – does not have to be put on the market quickly, let alone should be. In view of the rapid development of new technologies, it also seems wise to leave enough "gaps" and to gradually complete the jigsaw puzzle with building blocks that still cannot be imagined today.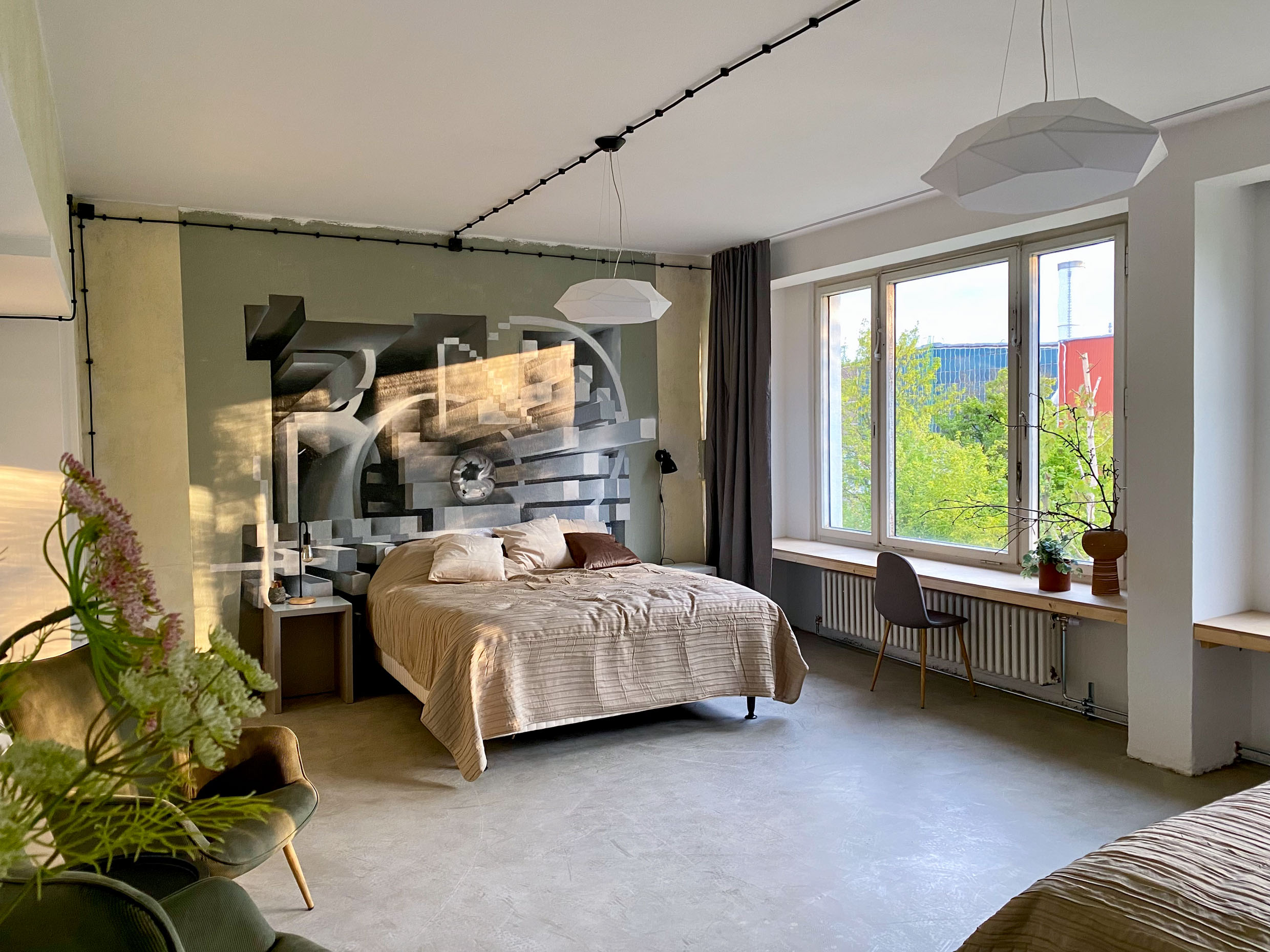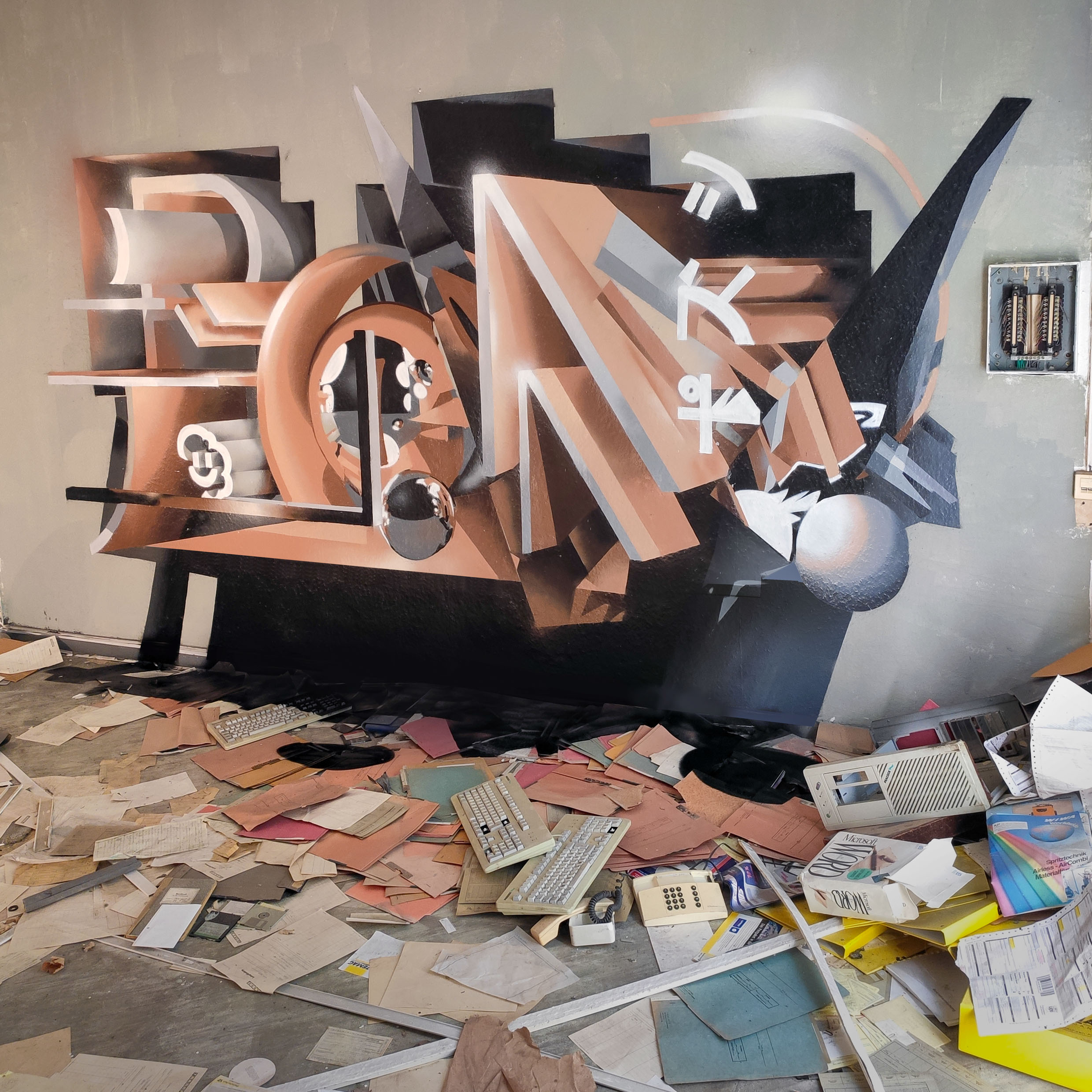 Speaking of art and new technologies: One of the most exciting protagonists for the Mahnkes has long been the Leipzig-born street art and multimedia artist Jonas Ihlenfeldt alias Bond TruLuv. He is one of the first graffiti artists ever to embed augmented reality animations in his works. At international venues, he expands the boundaries of contemporary urban art in spectacularly vivid images by fusing graffiti writing, 3D painting and science fiction elements with Lightbrush graffiti as well as augmented reality. Recently, his works can also be discovered in the Nudel Fabrik and the adjacent polyclinic, which he has chosen as new playgrounds since 2020.
So there are many worlds for guests to explore – on a large scale, on a small scale, sometimes hidden from view. It's worth taking a closer look!
---
Text: Ulrich Stefan Knoll. This article first appeared as part of our book publication
Raum & Zeit | Space & Time
Photos: © Birgit Mahnke, Jonas Ihlenfeld
Update in November 2023:
In the meantime, the Nudelfabrik has been actively developed and has established itself as a seminar location in the last two years. The activated gross floor area is currently over 3,000 square meters and is divided into 45 overnight rooms, three communal kitchens and ten co-working and seminar rooms. Corporate groups and organizations from Germany and Europe use the extraordinary area between industrial culture and Ostmodern with its green outdoor area for creative workshops, training courses and workations.
The apartements
SpaceStories