Are you planning a family celebration or a company event? Inspiring places and unusual locations for workshops, meetings or events are now available at Spaces.
Today we would like to introduce you to the Zarchlin Manor House:
Mecklenburg-Western Pomerania has been the most popular tourist destination in Germany for a number of years now. And for good reason. Nowhere else can you find so muchlandscape with so few people and so many beautiful lakes? plenty of space to party and make loud music. That's what architect and musician Daniel KrÅger thought when he and his wife Marianne started looking for a place where many people could be together and celebrate. A kind of big country commune, not with kettledrum but with drumkit.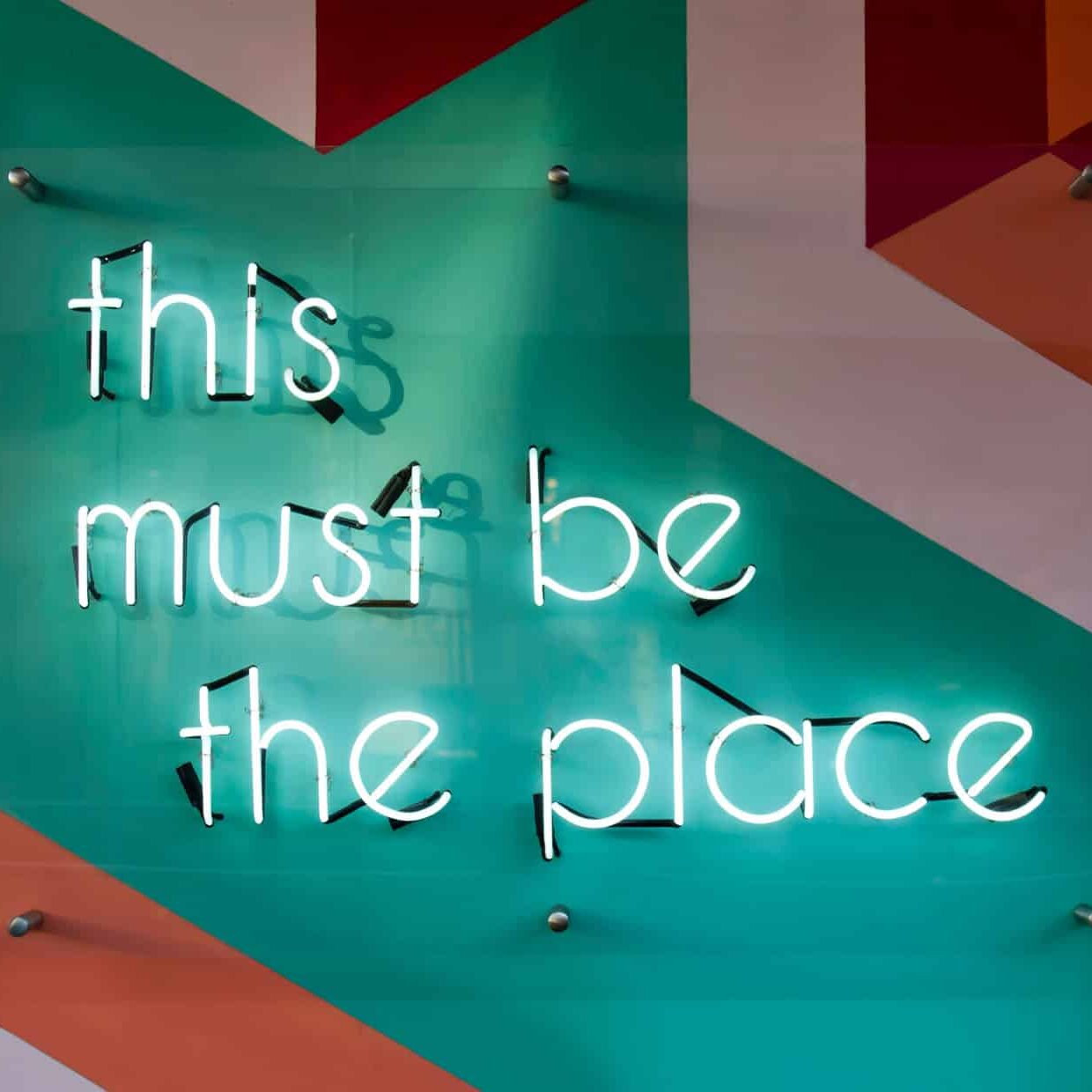 SPACE
You can find beautiful spaces like this in our Spaces section. There you will find inspiring places and unusual locations for workshops, conferences, events and more.
The Zarchlin estate has 100 heritage windows and thus 100 enchanting views of the landscape. We meet Daniel Krüger on the terrace.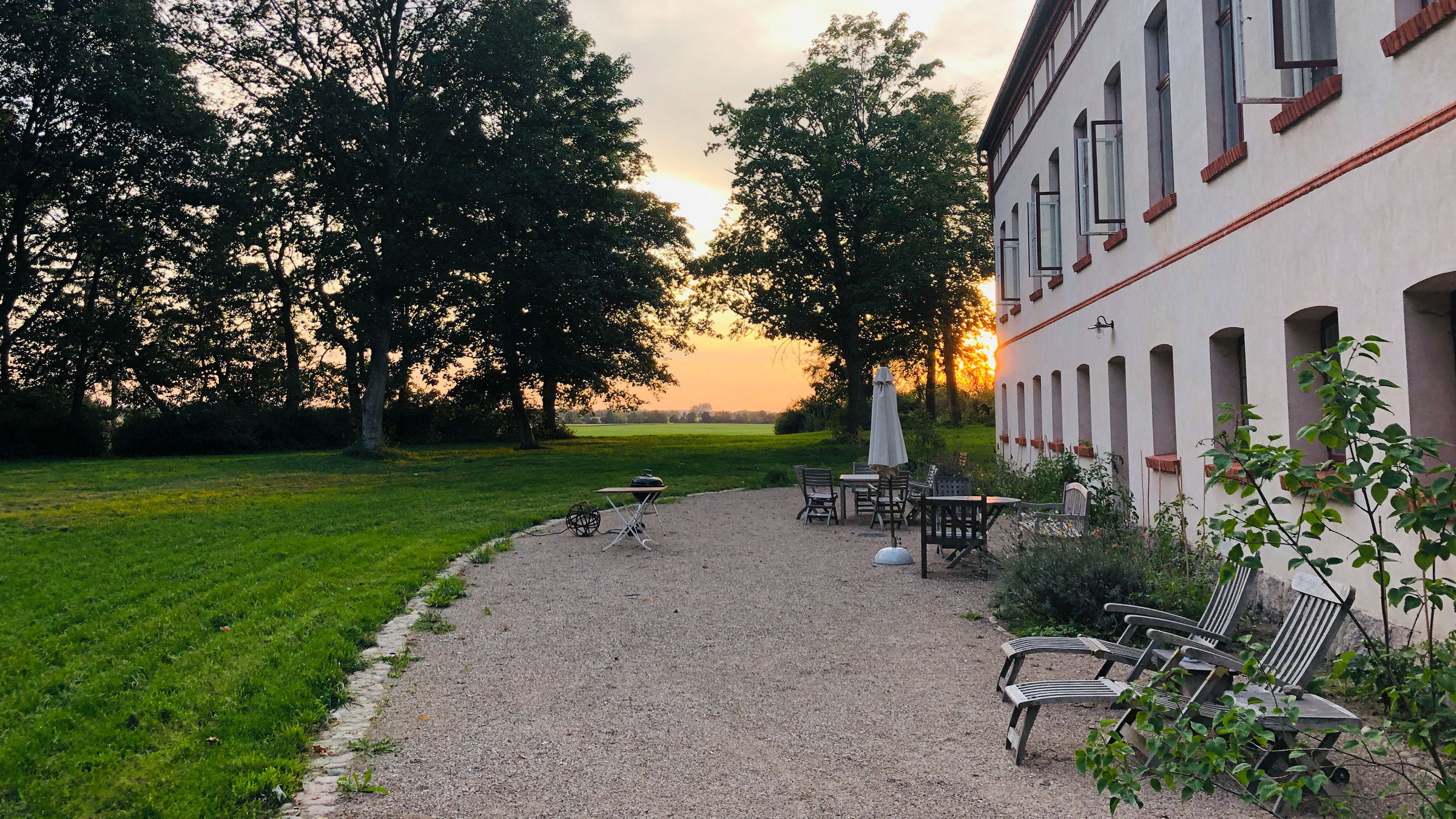 What is the first thing you do when you arrive at the manor house?
I sit down on the terrace and listen to nature. The birdsong here is wonderful, the leaves of
the trees rustle in the wind and otherwise ? silence.
What is the first song that comes to your mind?
"Bungalow" by the Austrian band Bilderbuch [Picture Book]. The song fits well atmospherically. It gives me the feeling of dancing through the rooms in an endless loop ? Even though my bungalow is a stately manor house.
You have a rehearsal room and a large professional kitchen. An Interesting mixture?
Yes, cooking and music are our main themes. We offer large groups or individuals the opportunity to cook together in our kitchen, to get to know each other, to spend time together. And as a drummer I wanted to create a place for band camps. A place where
musicians can meet, make music, work on songs and not have to worry about disturbing the neighbours.
What event would you most like to plan in the manor house?
Preferably a big family celebration. Gut Zarchlin has the perfect mix of community and retreat. You can cook in the large former manor kitchen and there are large rooms for long tables or for dancing. But there are also plenty of places to retreat to. We also have cooking events here from time to time. Our manor kitchen is professionally equipped, with a pizza oven, high-quality pans and sharp knives.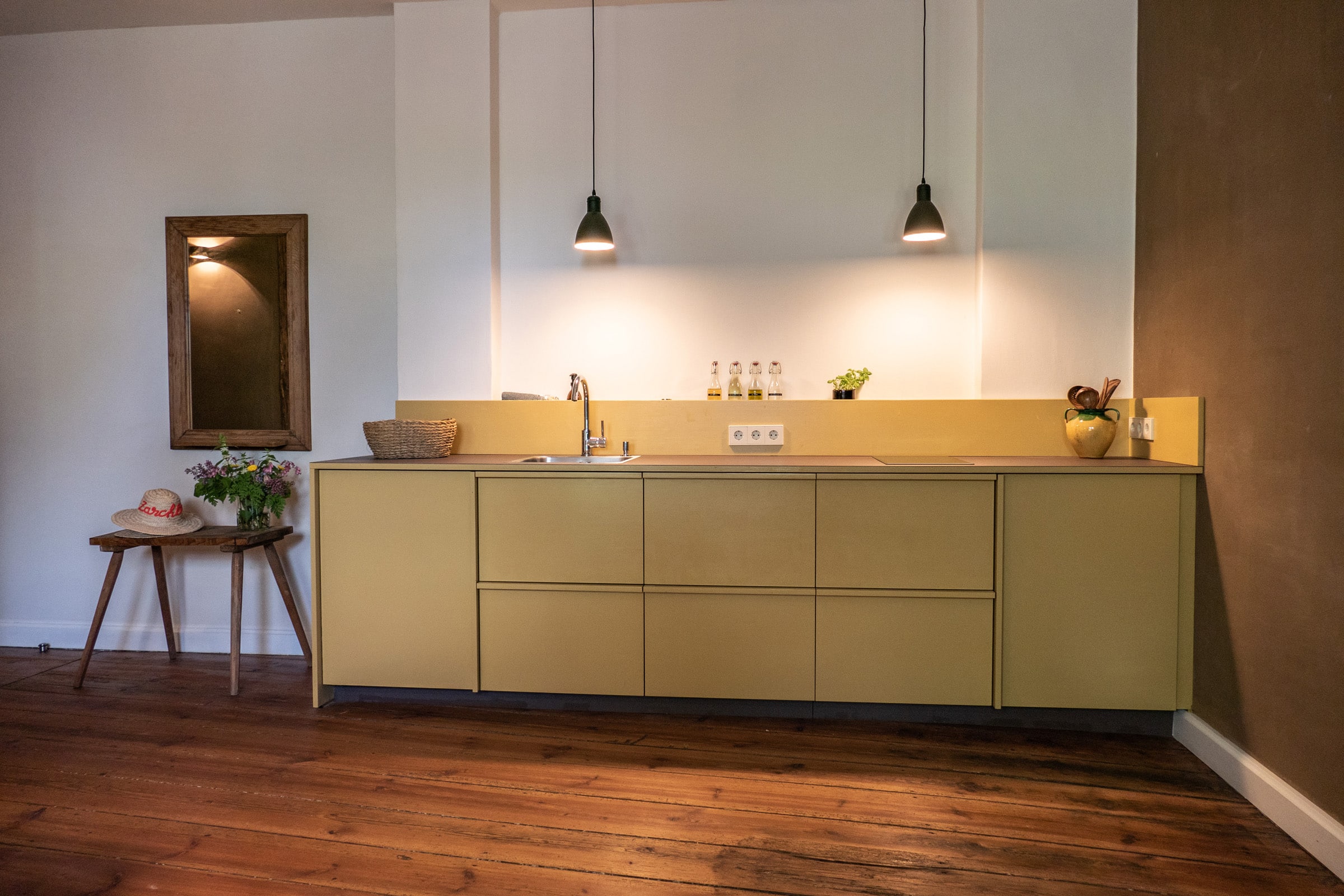 And why should we make a point of going to Lake Plauer?
It's the perfect place to relax and concentrate on the important things. You can get in touch with nature and in this way discover new perspectives.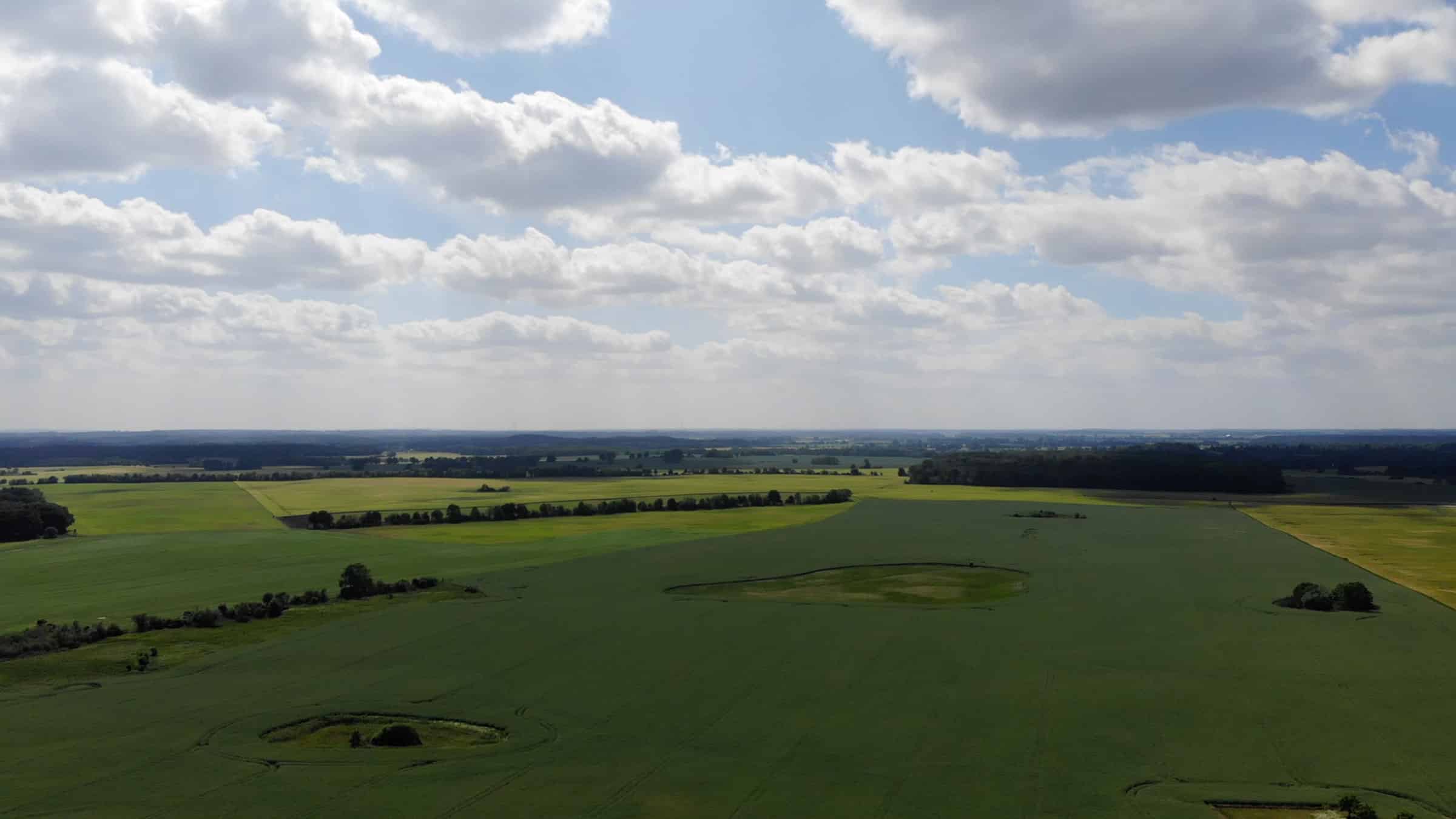 The hosts: Architect and musician Daniel Krüger has embraced country life together with his wife and media producer Marianne. Originally, they were looking for a place for friends and family tospend time together and celebrate. The result is a manor house where guests can come forholidays and events. The two staunch city dwellers have moved the centre of their life to
the countryside for this purpose and are rarely to be found in Berlin, much preferring to personally guide their guests through the manor house. Since opening in June 2021, they have been partners of Holidayarchitecure.
The Space
The Zarchlin Manor House is located between Schwerin and the Müritz, on the edge of the Mecklenburg Lake District. A communal meeting place has been created on a 3-hectare park-like estate. In addition to the six holiday apartments, there is a large hall, a seminar room and rehearsal room for musicians. The old manor kitchen is available to all guests and invites them to join in communal cooking sessions. The hosts have mostly renovated the manor house themselves and have placed great emphasis on sustainability. The walls have been re-plastered with breathable clay or lime, the old floorboards have been refurbished and the 100 heritage windows painted with linseed oil. The result is a place for couples, families, seminars and celebrations, as well as a space for inspiration and opportunity for musicians and creative people.
Go to Space
The hotel
More SpaceStories