Anyone planning an event needs a suitable space. Preferably one that adapts perfectly to your own needs and ideas. And for such a space we drop anchor this time on the river Havel.
Everyone can probably assign the city of Brandenburg to the right federal state, but very few people know it. In the shadow of its famous sister Potsdam, it needed a Federal Garden Show to be awakened to tourism. Yet the self-proclaimed "Venice of Mark Brandenburg" lies idyllically surrounded by water and nature. The Havel flows through the old town like lifelines and divides it into many islands. The historical facades have been renovated and fans of Loriot, the humourist and town's honorary citizen, can book a guided pug tour of the town.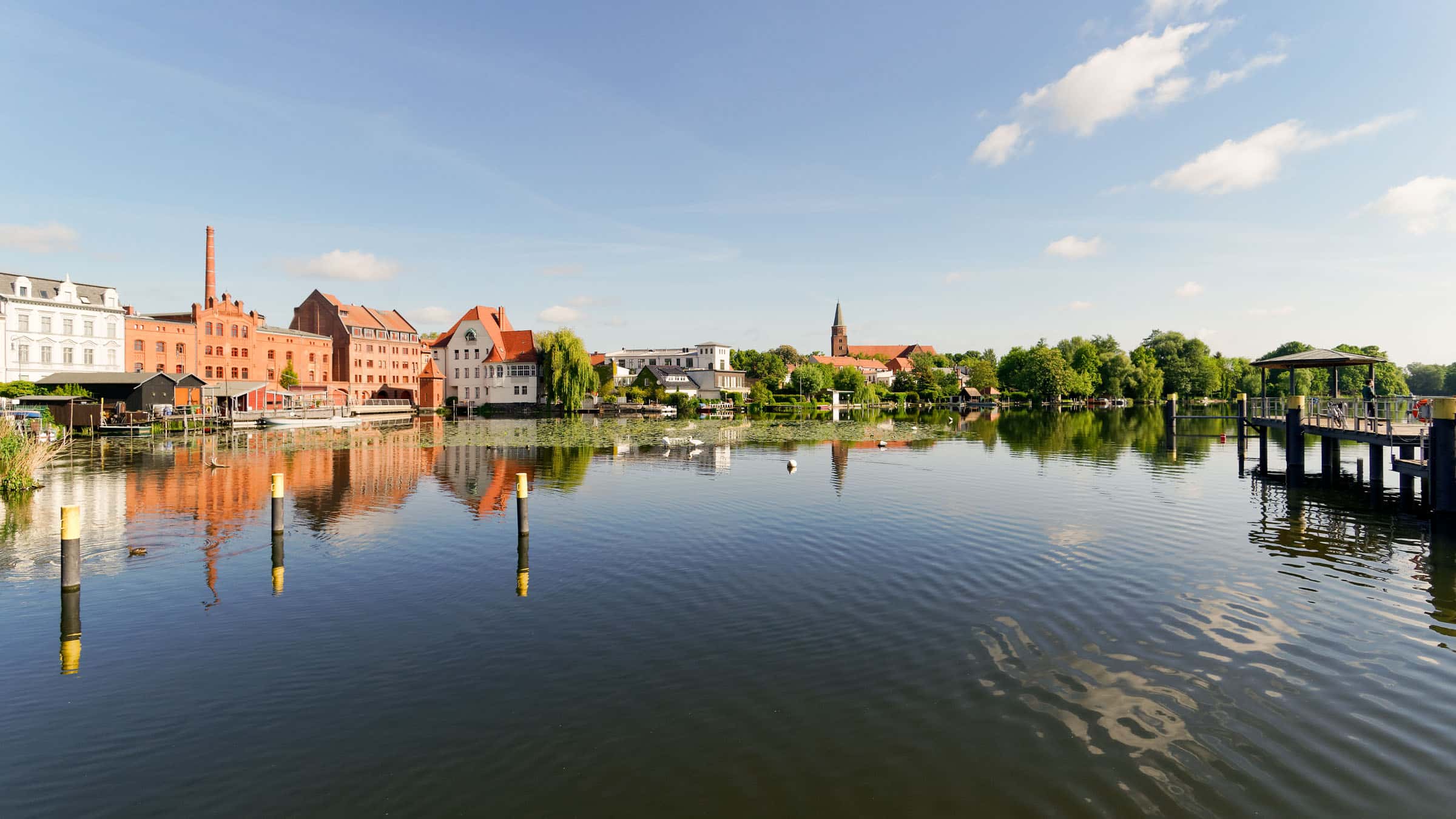 In the middle of it all, for over 100 years has stood the former Tattersall – not a spelling error, but a building name spelling after the British stable master Richard Tallersall – where horses were once stabled, hired out and sold. After the horses, the New Apostolic congregation arrived on the scene and used the hall as a church until 2008. Today, Max Grosse Wiesman – without horse and pug – welcomes us quite secularly under the façade cross. And inside we enter the Raumquartier.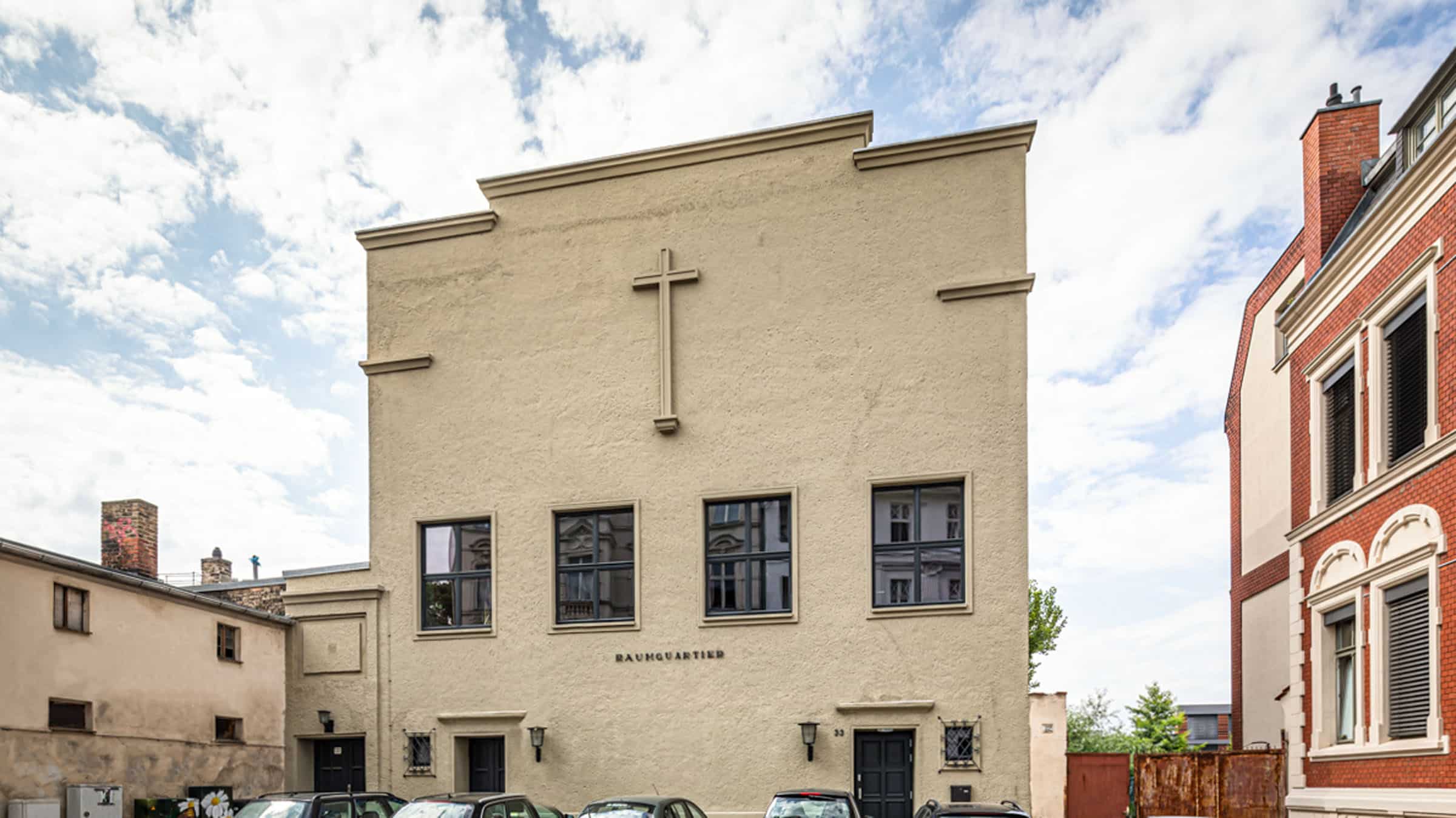 Cross in front, caravans in the courtyard – quite a wild mixture!
It is indeed. From the street, it's hard to see what lies behind. But that suits our concept perfectly. We are like a surprise package. We offer a shell, and our guests can play with it however they like. The idea with the caravans dates back to our early days. We started out as a house for group and school excursions, and it was important to have lots of beds for guests. The caravans were a practical solution and have now become real favourites.
During Corona, you offered streaming events and now you have people wanting to get married banging on your door. Is there anything you can't do?
So far, we have been able to cater to everyone's wishes. We learn from our guests. They are the ones who show us what is still possible with new requests. We are very grateful for that. It was always our plan to create a space with a beautiful ambience and for interesting uses. The fact that the building can be used so flexibly has only become apparent in everyday life. Shortly after the opening in 2019, Corona arrived, and we had to close again. We then used this enforced break to revise the concept. Since then, we have been operating on two levels. At weekends, we rent out the entire house for parties and weddings; during the week, the rooms are used for workshops, team or cooking events. And from time to time, we also host school excursions.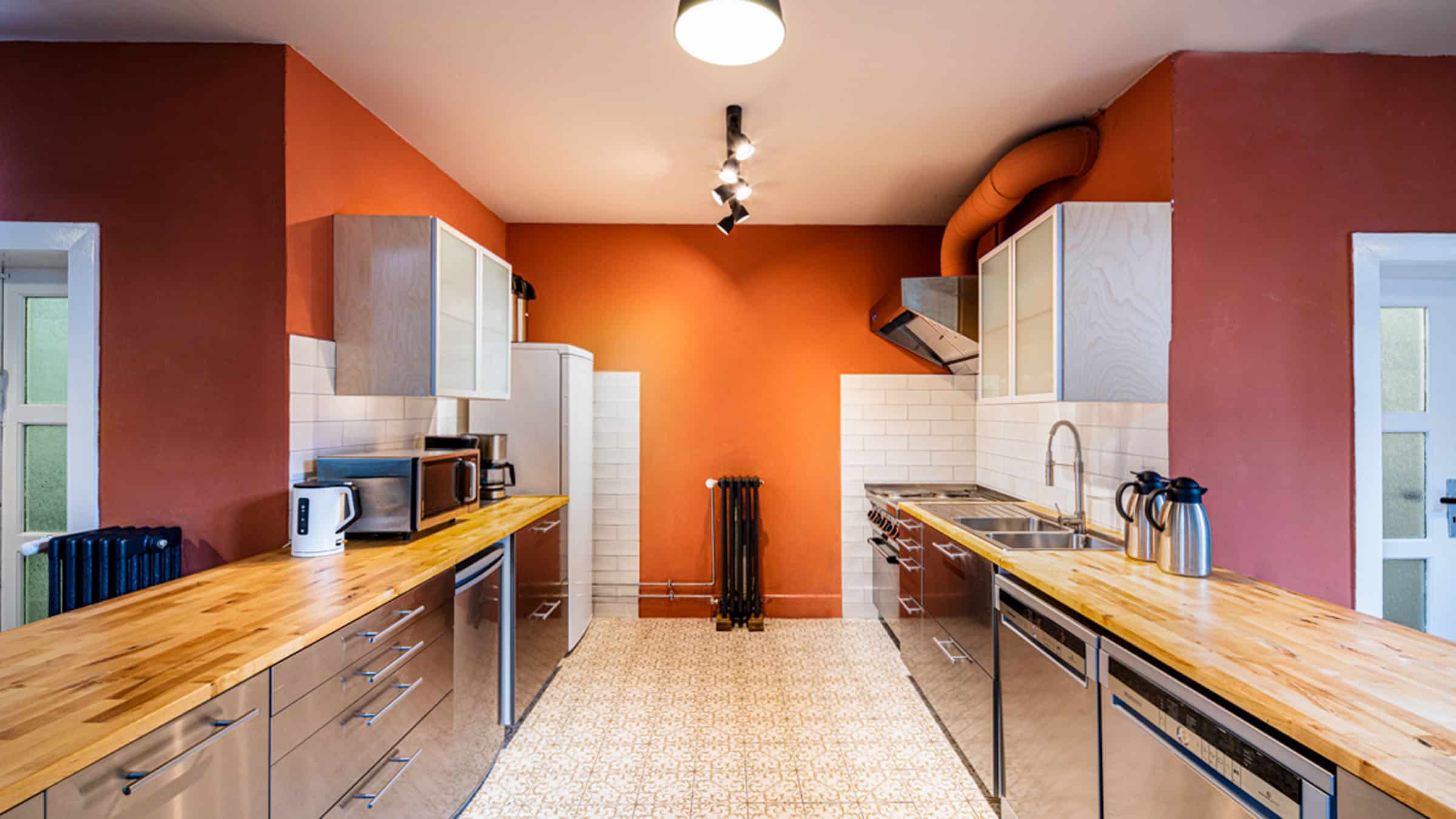 What kind of event would you most like to plan in the Raumquartier?
A big party with lots of friends and lots of additional events. We now have such a large and varied selection of external service providers which our customers can book in addition. Innovative, small companies from the region. I would love to have many of them on board. And in the summer, I would definitely include a stand-up paddle tour. It's only a few steps from here to the water.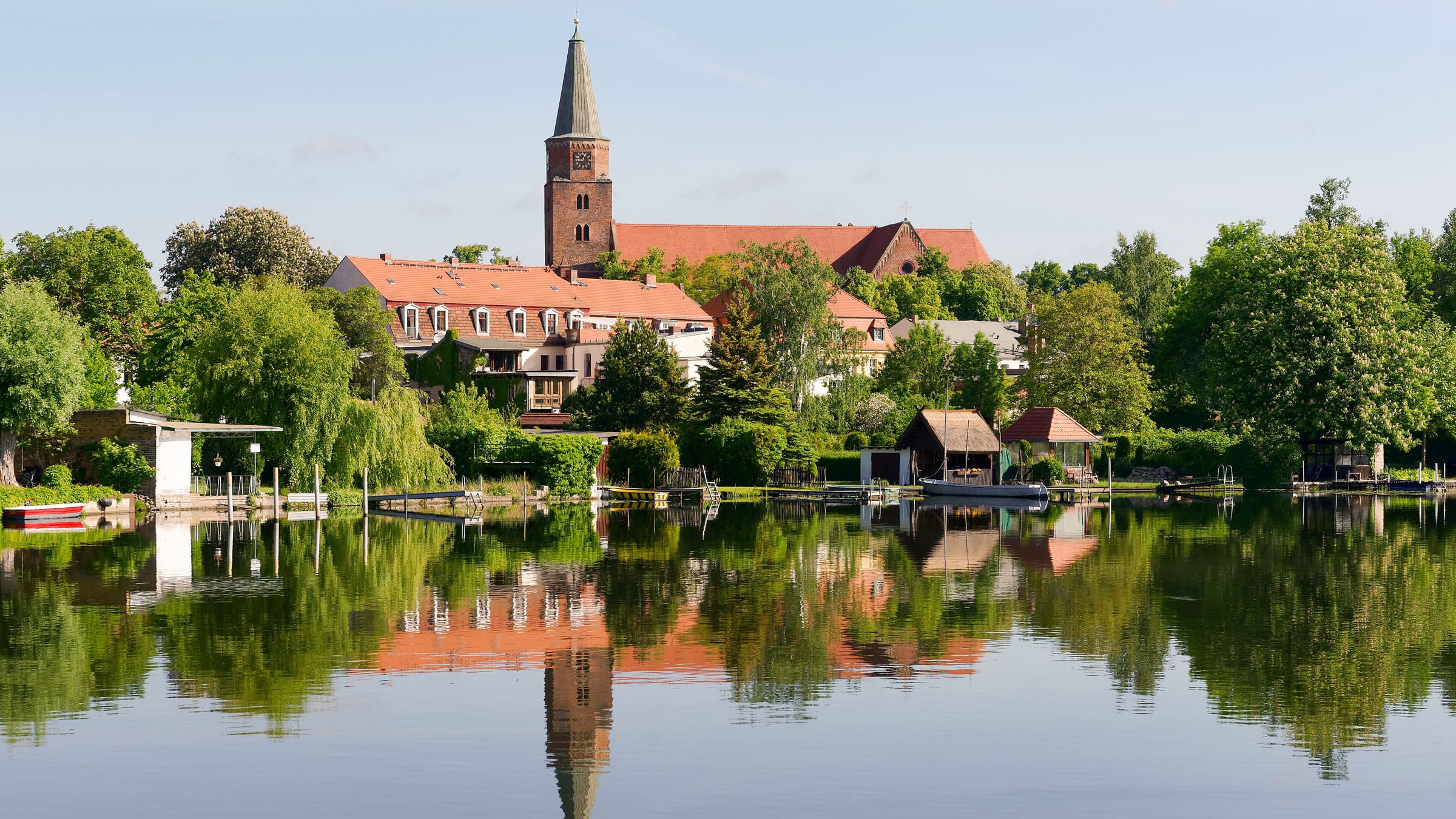 And why should we definitely go to Brandenburg on the Havel?
Simply to get to know a beautiful city that is not yet overrun with tourists and offers an incredible range of outdoor activities thanks to its proximity to the water.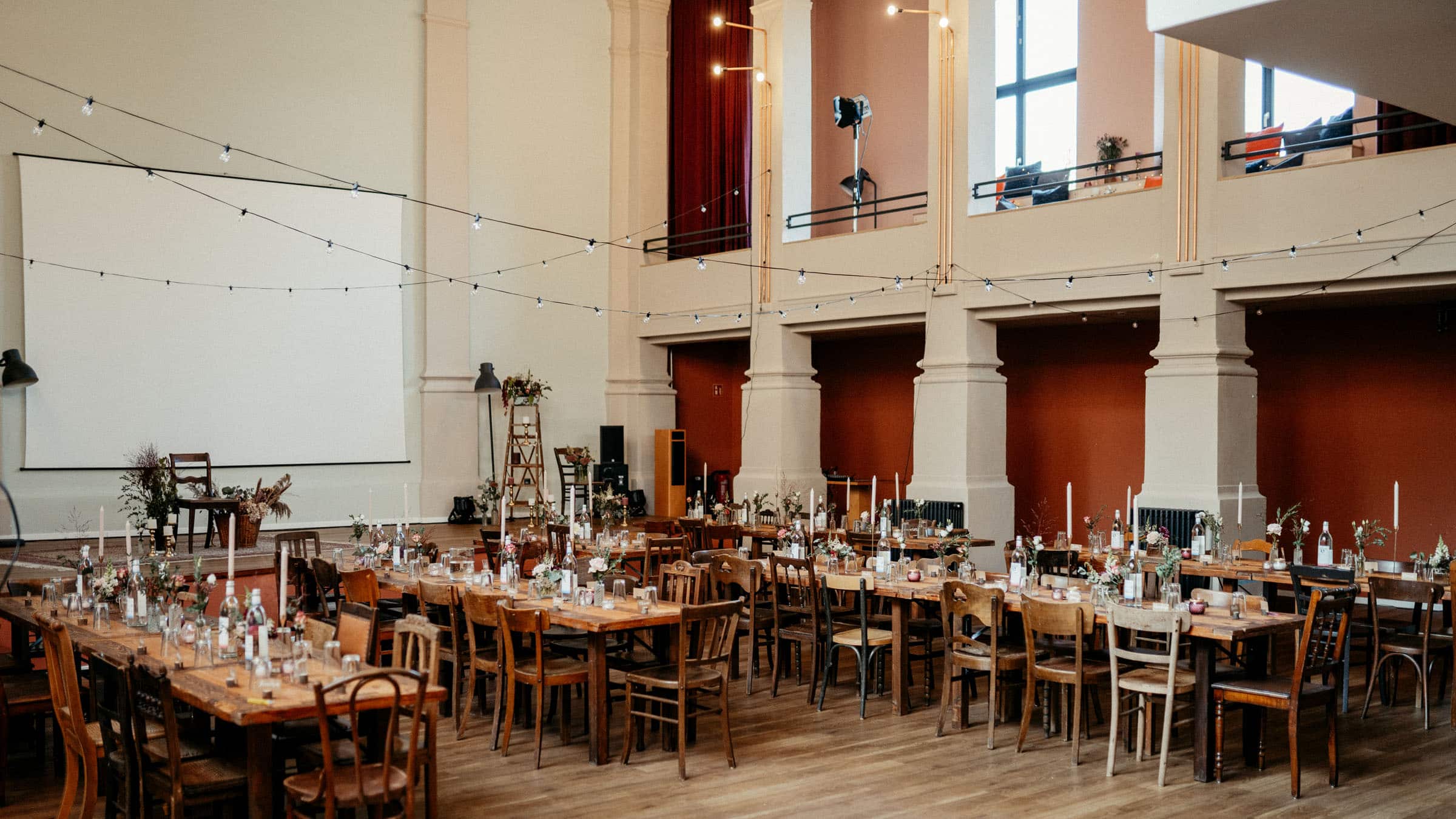 The hosts
In 2010 entrepreneur Josef Grosse Wiesmann bought the building which was badly in need of renovation. He recognised the potential and wanted to create a place where creative ideas have room to flourish. In 2018, his son Max got involved in the project and the final renovations. Together they developed a business plan and a marketing concept. The Raumquartier opened in May 2019.
The SPACE
Raumquartier is a venue for celebrations, weddings, workshops and events. Teams and groups can divide up the area of approx. 600 m² to their heart's content. At weekends, the entire building including the 36 beds is available for rent. During the week, the eight-metre-high hall including stage, kitchen and viewing galleries can also be used for single days,smaller events and for workshops. The Raumquartier team caters to all wishes and offers professional technical equipment as well as a wide range of additional services from regional service providers. From Berlin, the Raumquartier can be reached by RE [Regional Express]train in 40 minutes. For more information contact SPACE.