Baltic Sea and Bodden, art and culture! Besides its natural beauty, the Fischland-Darß-Zingst peninsula offers a wide variety of cultural attractions: from the galleries at the Ahrenshoop artists' colony to the Darß Nature Film Festival and the Photo Festival in Zingst. Art and culture also play an important role in the DIE.VIER holiday homes in Wieck on the Darß, the middle part of the peninsula. Each house is dedicated to a different genre: film, music, literature and art.
Architect Norbert Möhring has taken up the small-scale building structure of the fishing village and designed the houses as an ensemble, like a "village within the village". The four gable-roofed houses are positioned parallel to the western site boundary. The buildings are offset from each other in a north-south direction to create sheltered garden areas. Two buildings each are connected by an annexe, which serves as an entrance area to the houses. Despite their straightforward simplicity reminiscent of barns or fishermen's huts, the houses feature refined details: the rain gutters and stove pipes are made of copper; the plaster façades have a lively structure thanks to a broom finish; the external appearance of the buildings is loosened up by annexes clad in dark wooden slats.
The houses differ in size, but have a similar layout. The ground floor features an open-plan space for living, eating and cooking. Floors and ceilings are made of concrete, the kitchen units are black. Furniture made of light wood, colourful sofas, soft rugs and fireplaces make for a cosy ambience. The bedrooms in the attic are designed in plain white. Depending on the theme, each house has its own individual décor. DAS.ERSTE is dedicated to the theme of film and is equipped with a home cinema system. DAS.ZWEITE focuses on literature with a library and a workspace with a view of the village. Music plays the leading role in DAS.DRITTE: a high-quality sound system ensures excellent audio quality. DAS.VIERTE is the house of art: the living room, which extends all the way up to the roof, boasts colourful paintings. From the bedrooms on the top floor, glass walls allow a view down into the gallery space.
Each house has a terrace with a view of the garden with its near-natural design, which is conceived as an insect pasture and is beautiful to look at all year round due to its trees, flowers, perennials and grasses. The complex includes a central sauna, which is accessed via an external staircase. Another staircase leads up to a lounge area with a view of the starry sky. Guests can book exclusive use of the sauna via the in-house tablet.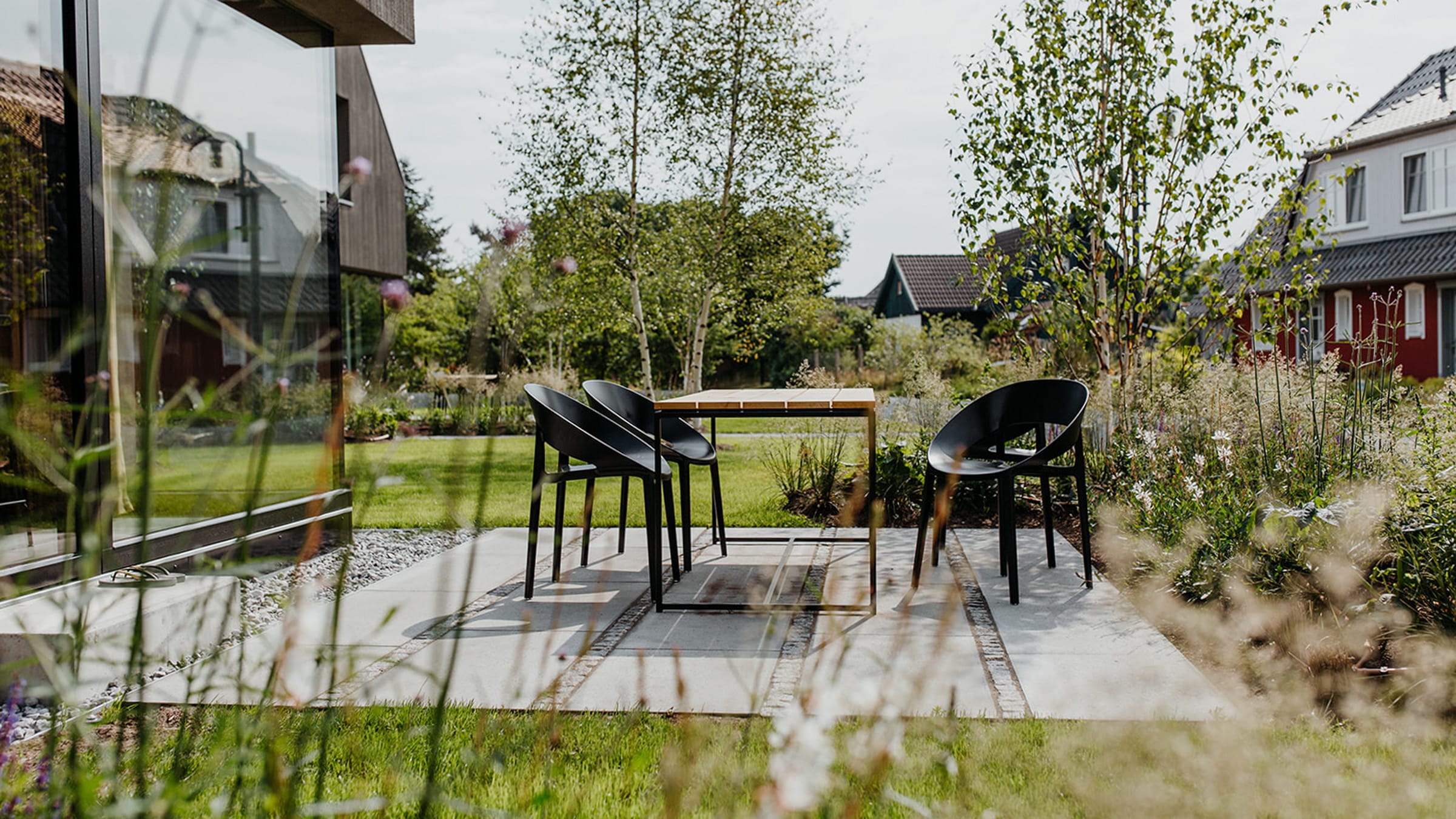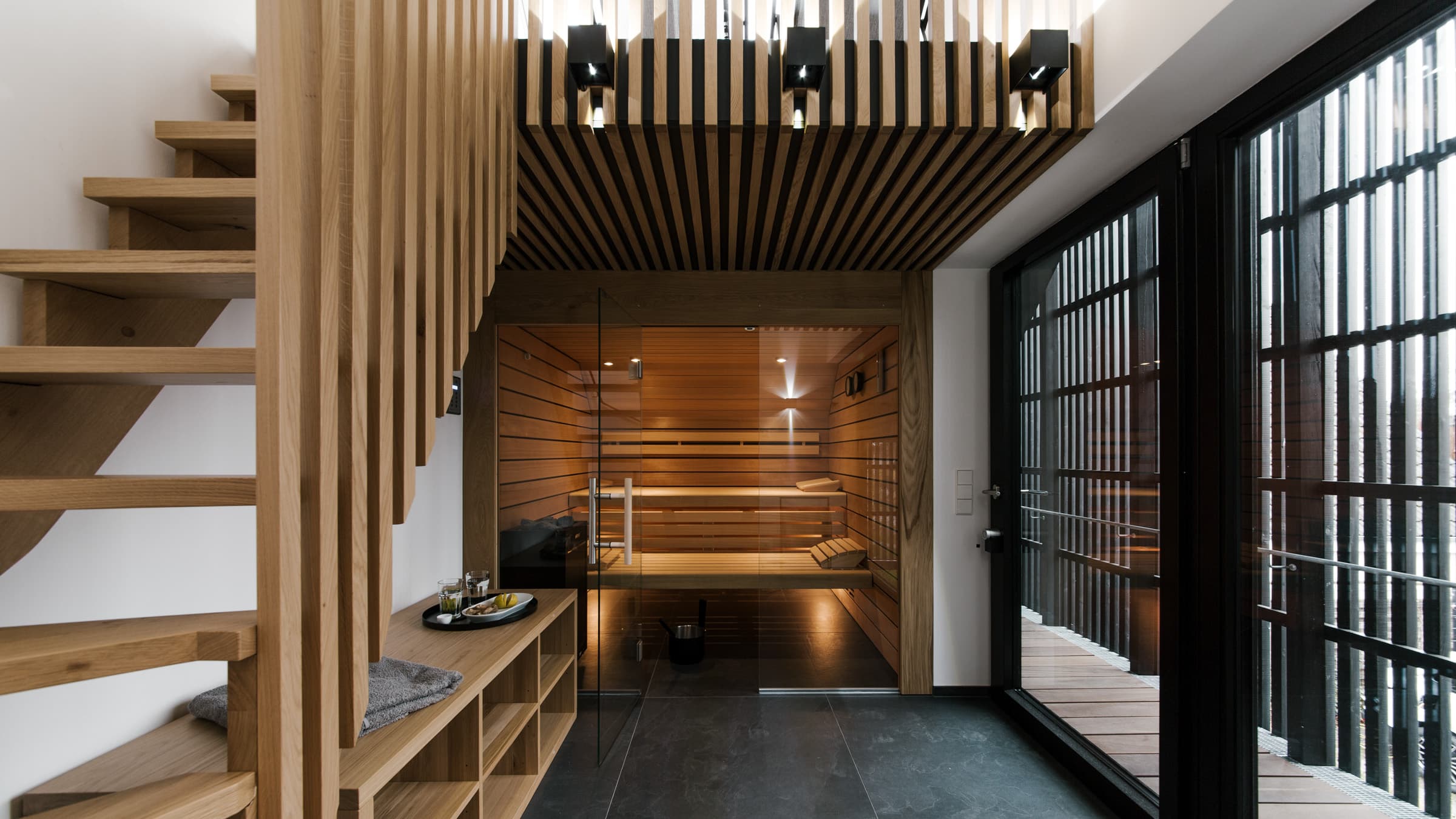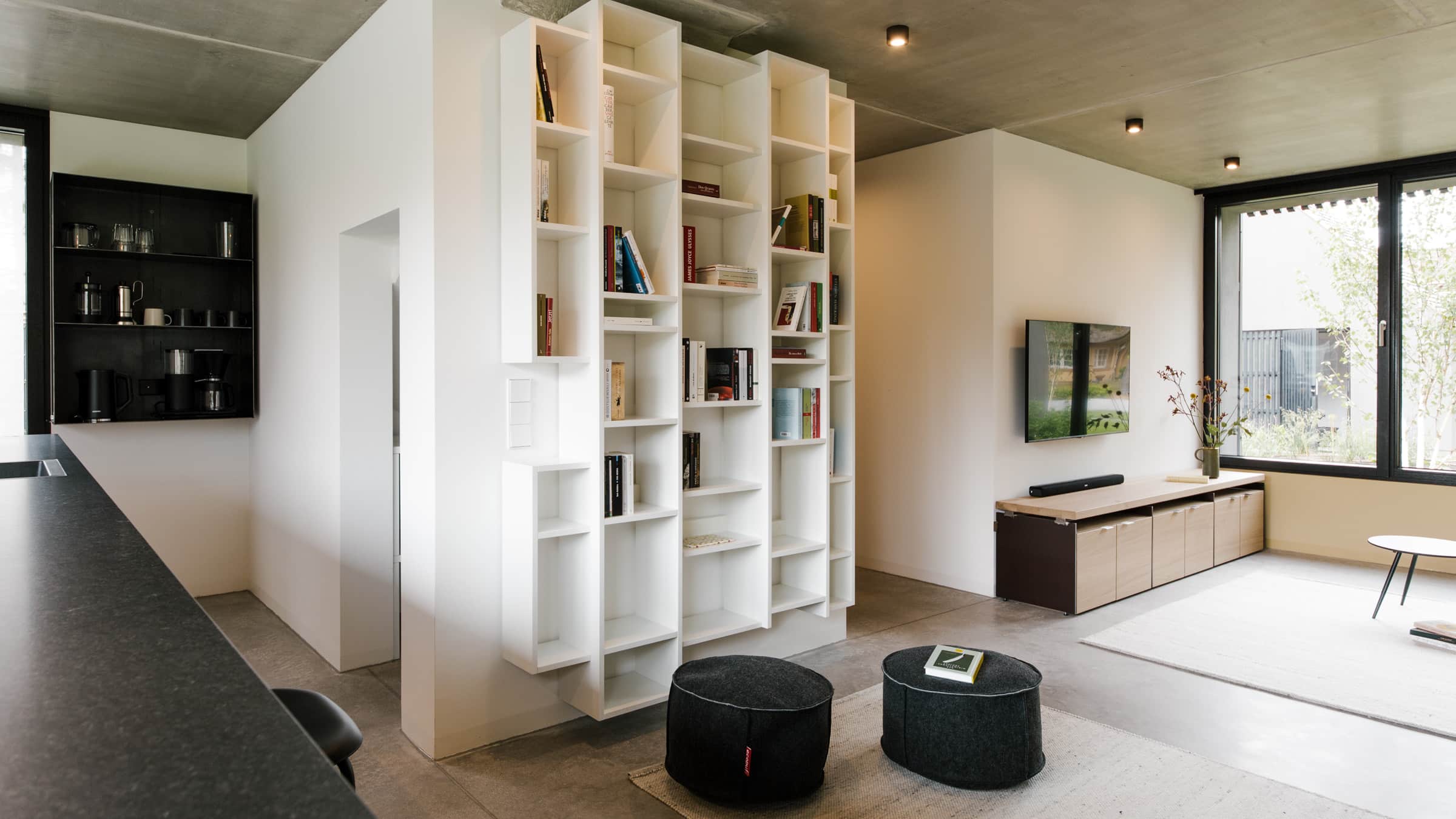 What to do
Numerous art and cultural events, beach, water sports, hiking, cycling, birdwatching (cranes)
Why we like this house
The houses blend into their surroundings with great sensitivity and impress with their restrained design vocabulary and sophisticated details.
This house is great for
Art and culture lovers, couples, families, holidays with friends
Sustainability
E-mobility: 2 charging stations
Getting there without a car: Train to Ribnitz-Damgarten-West (IC stop), then scheduled bus service.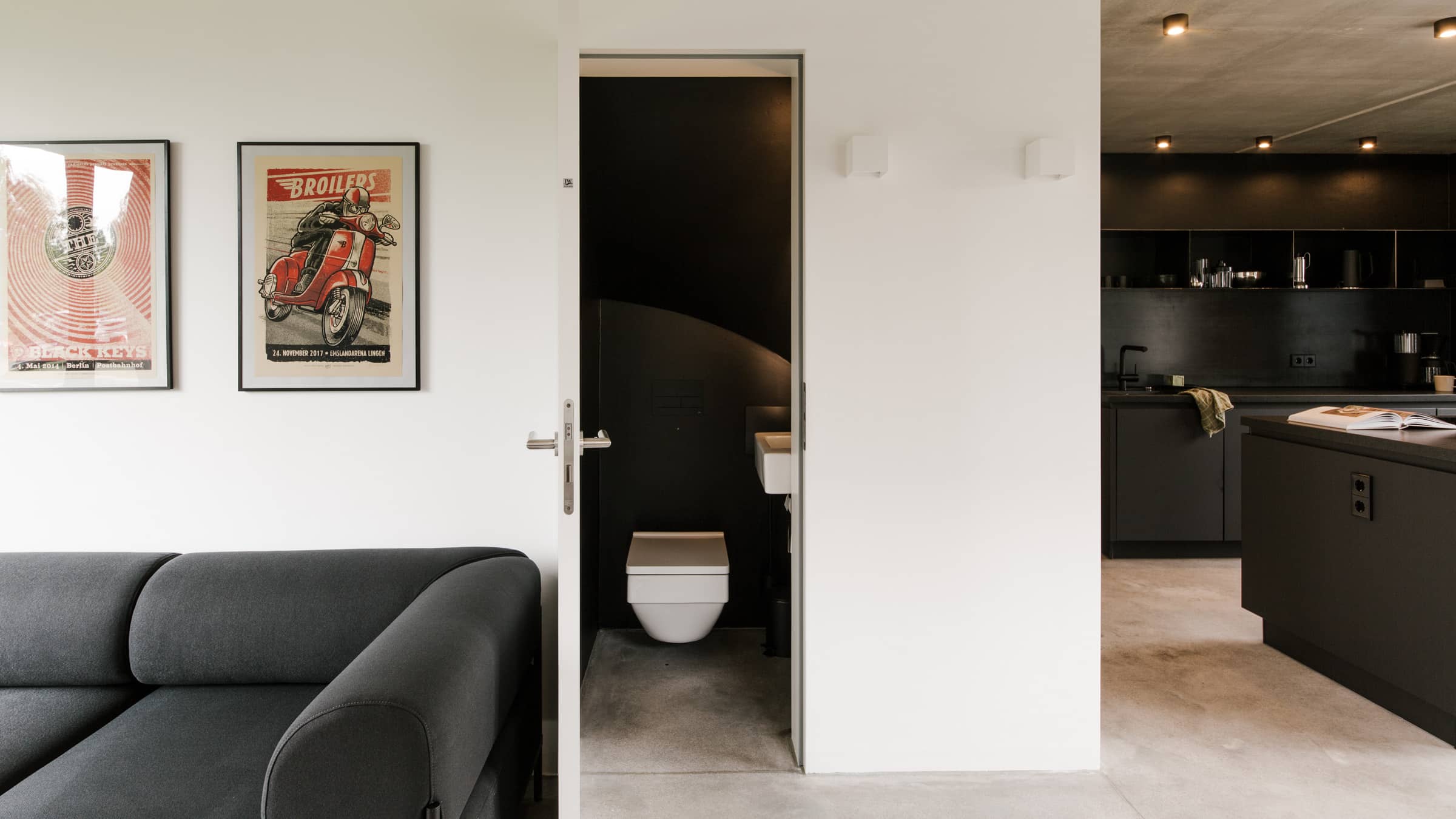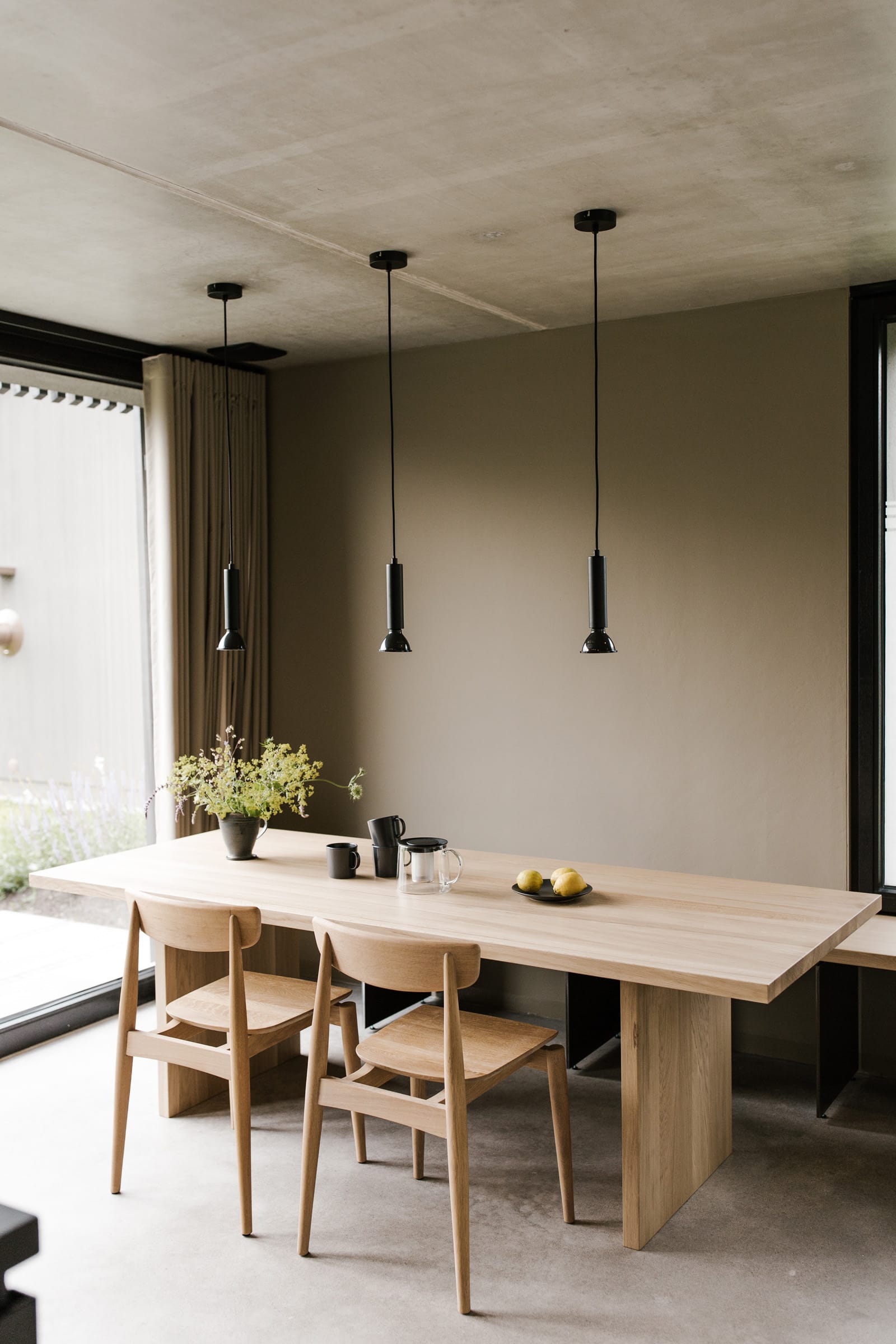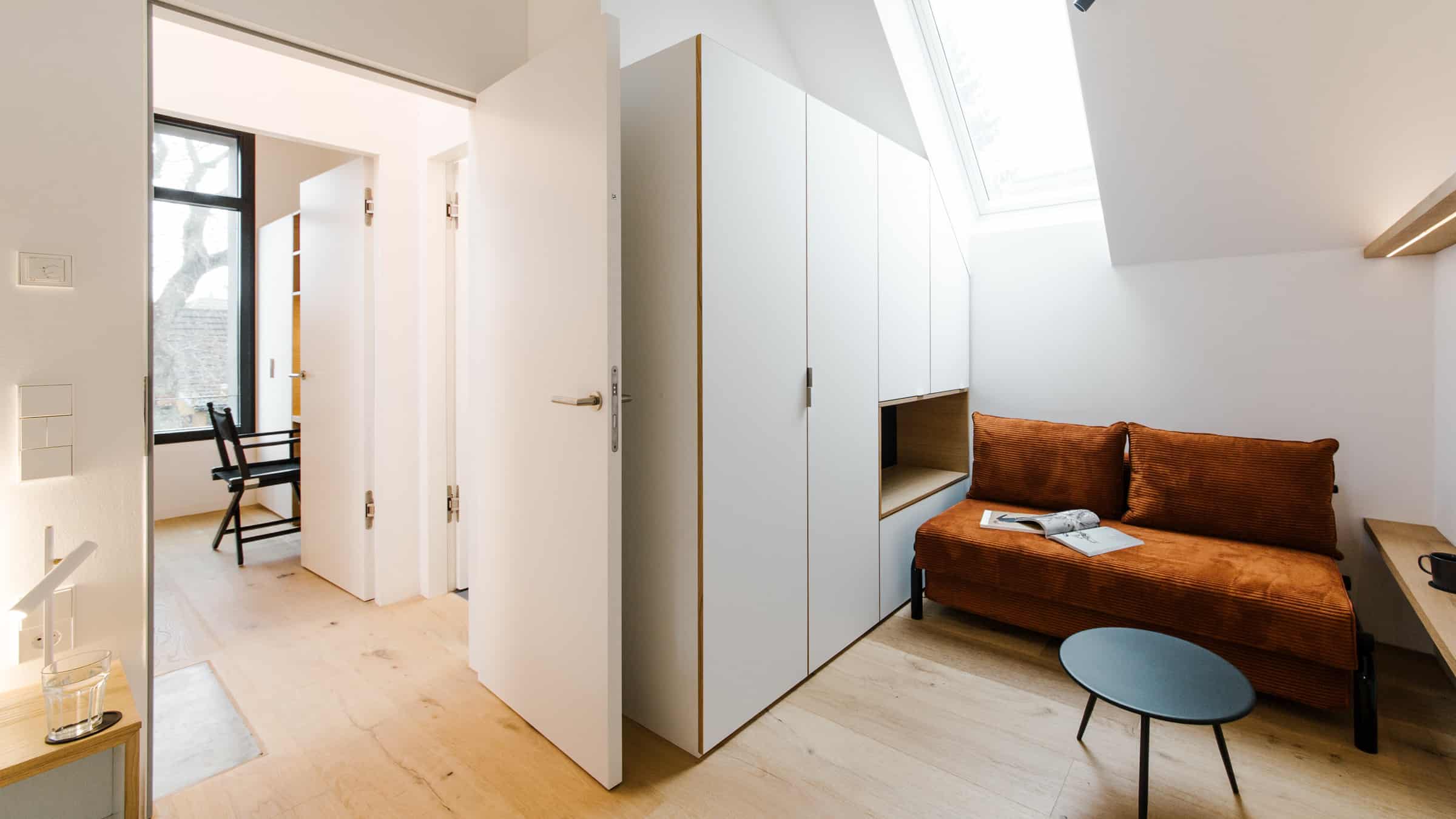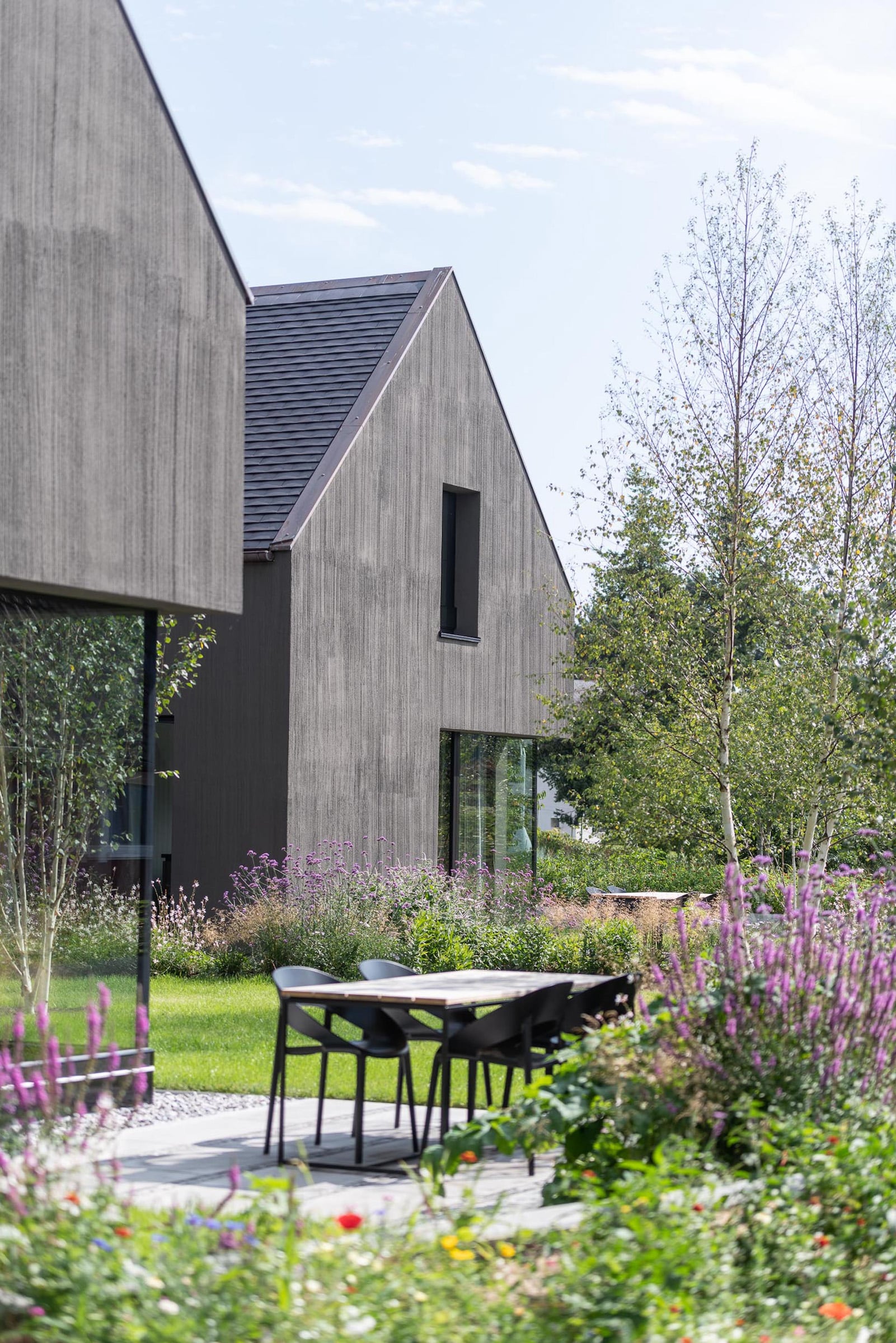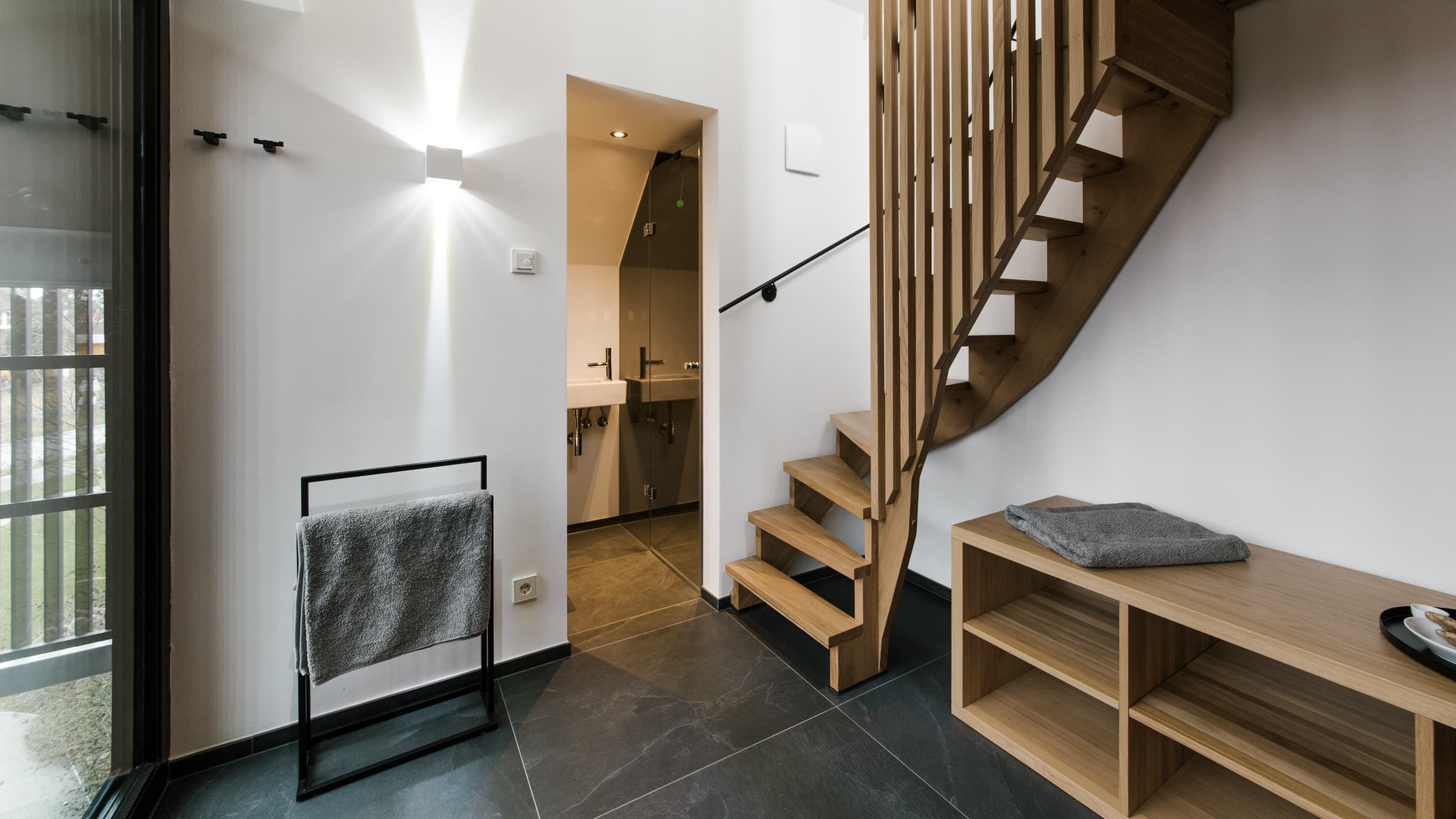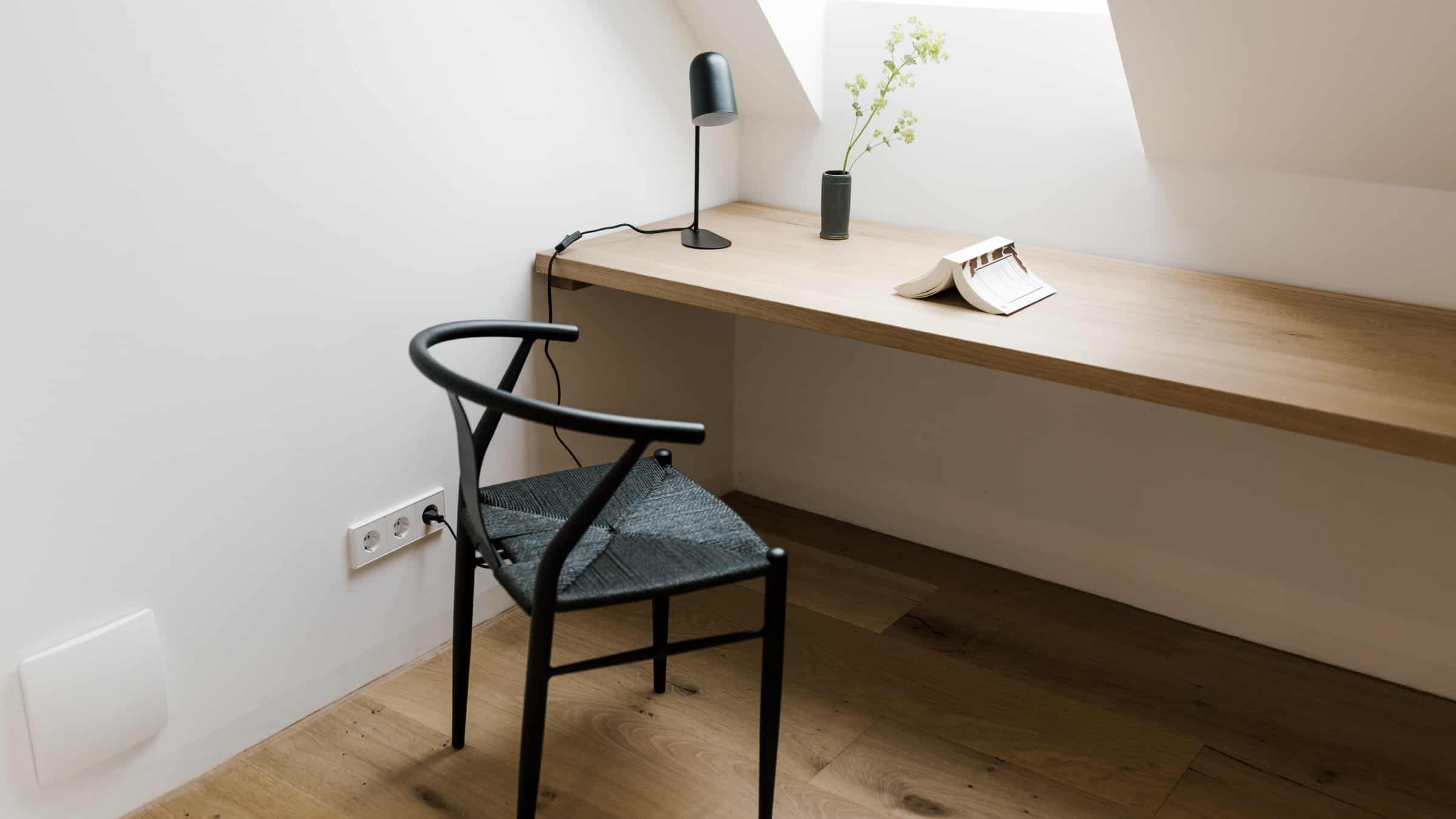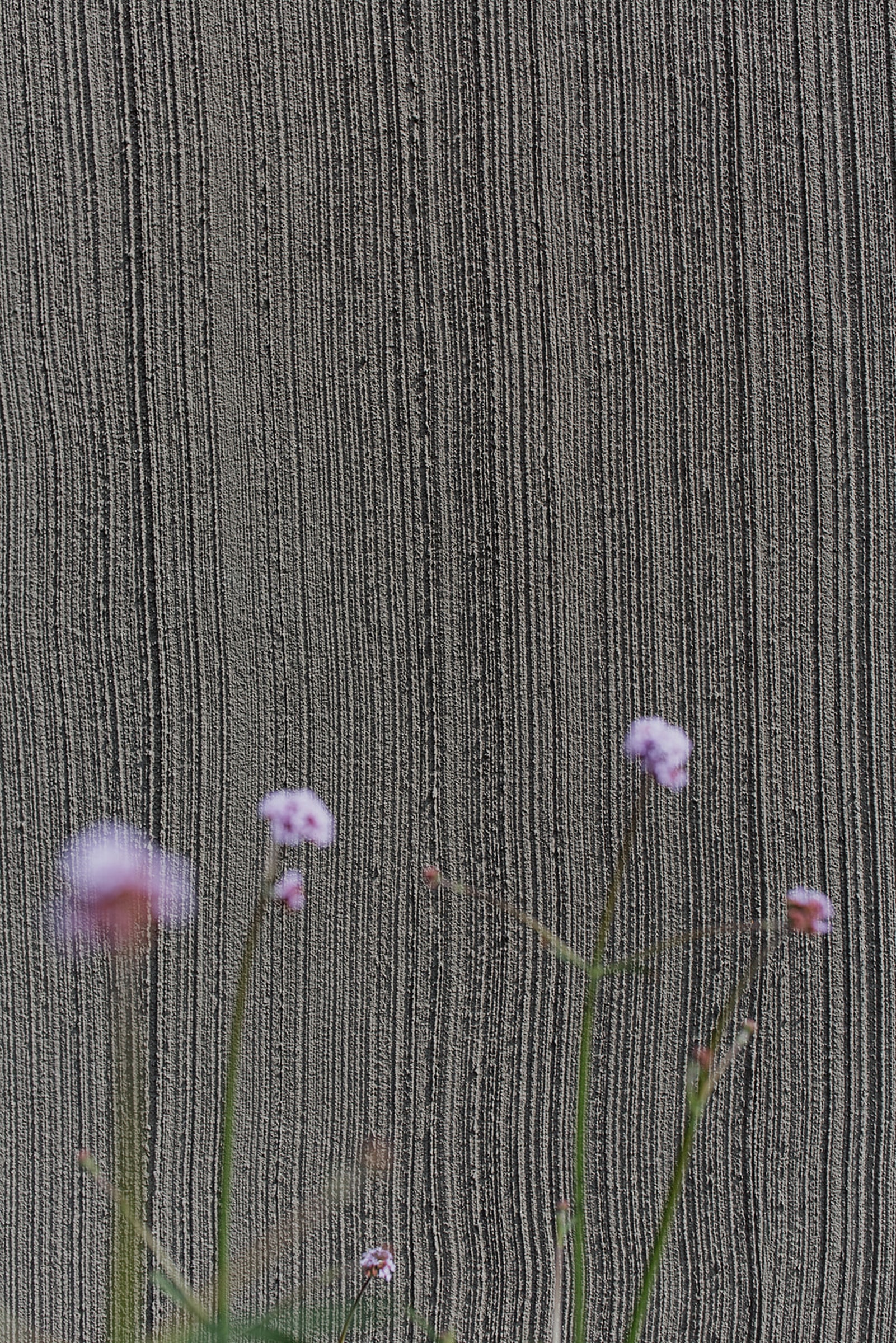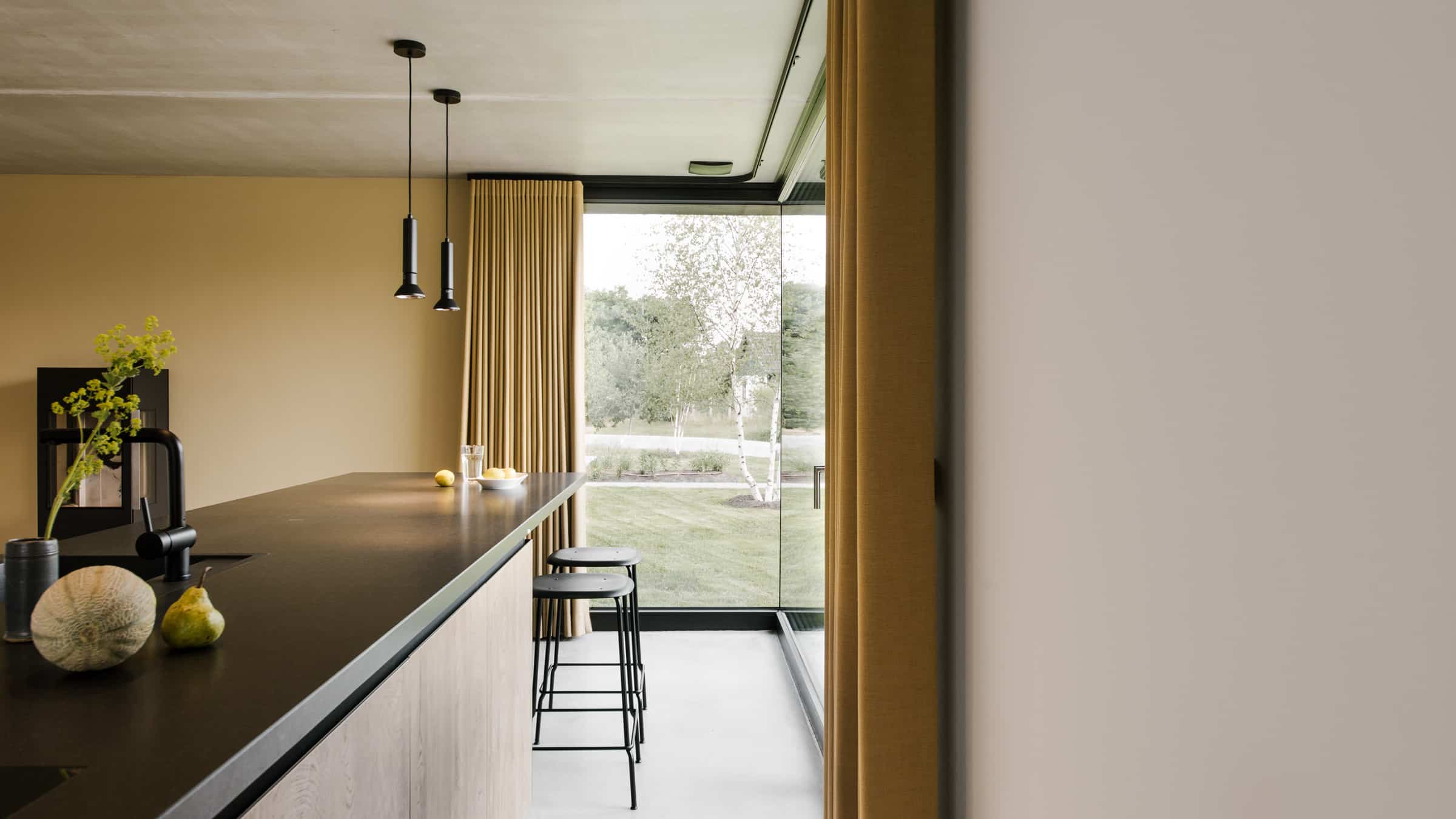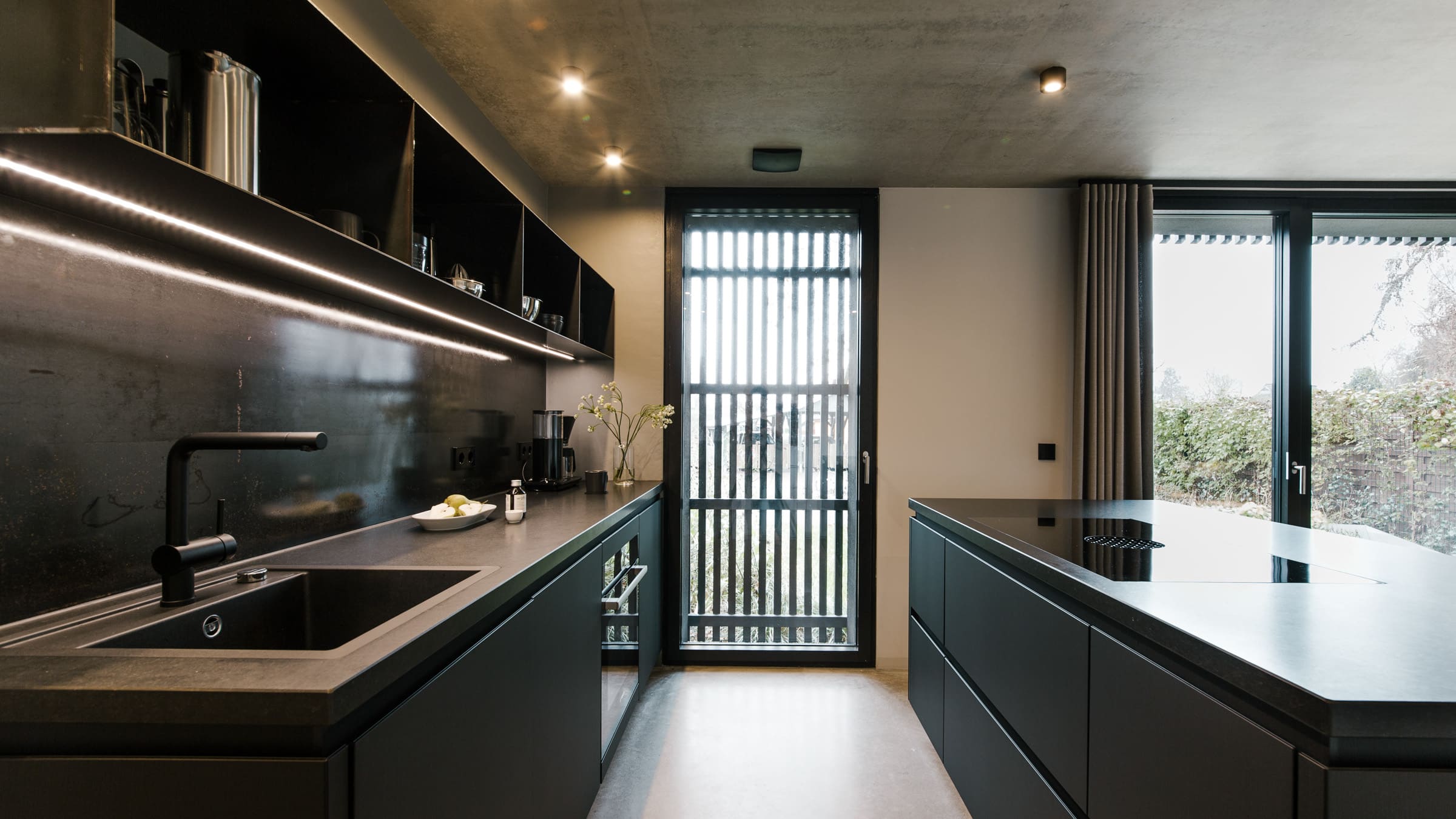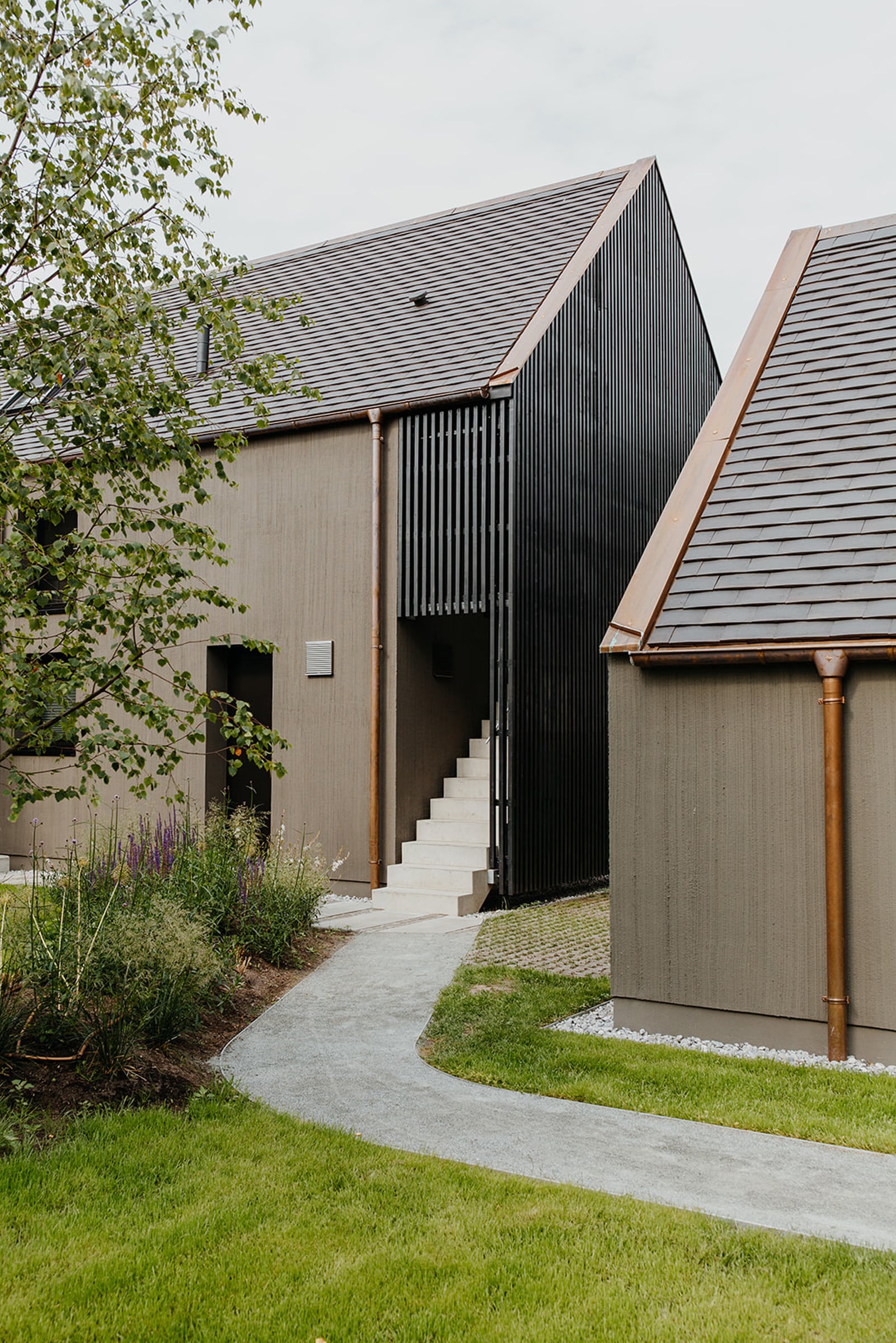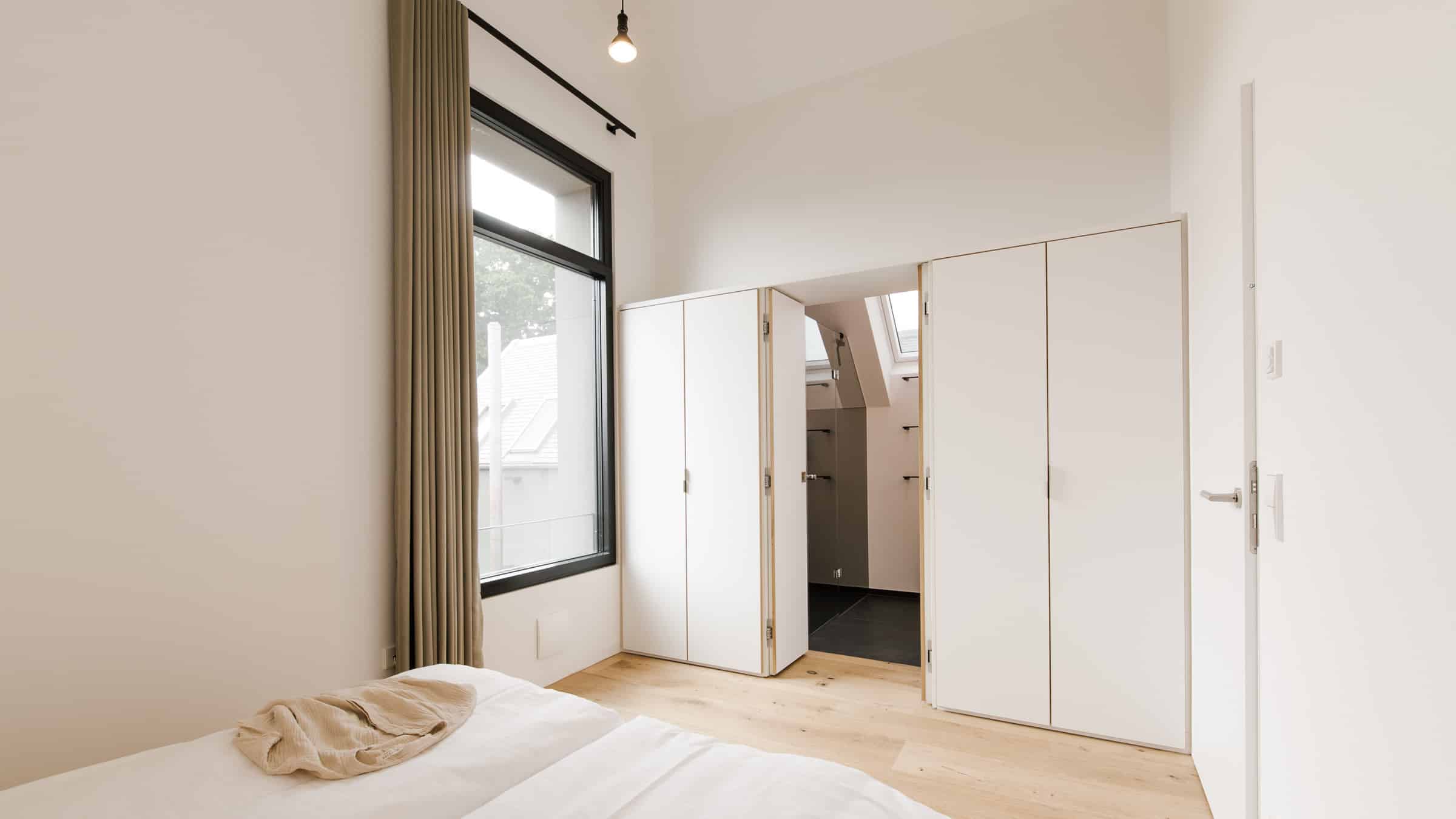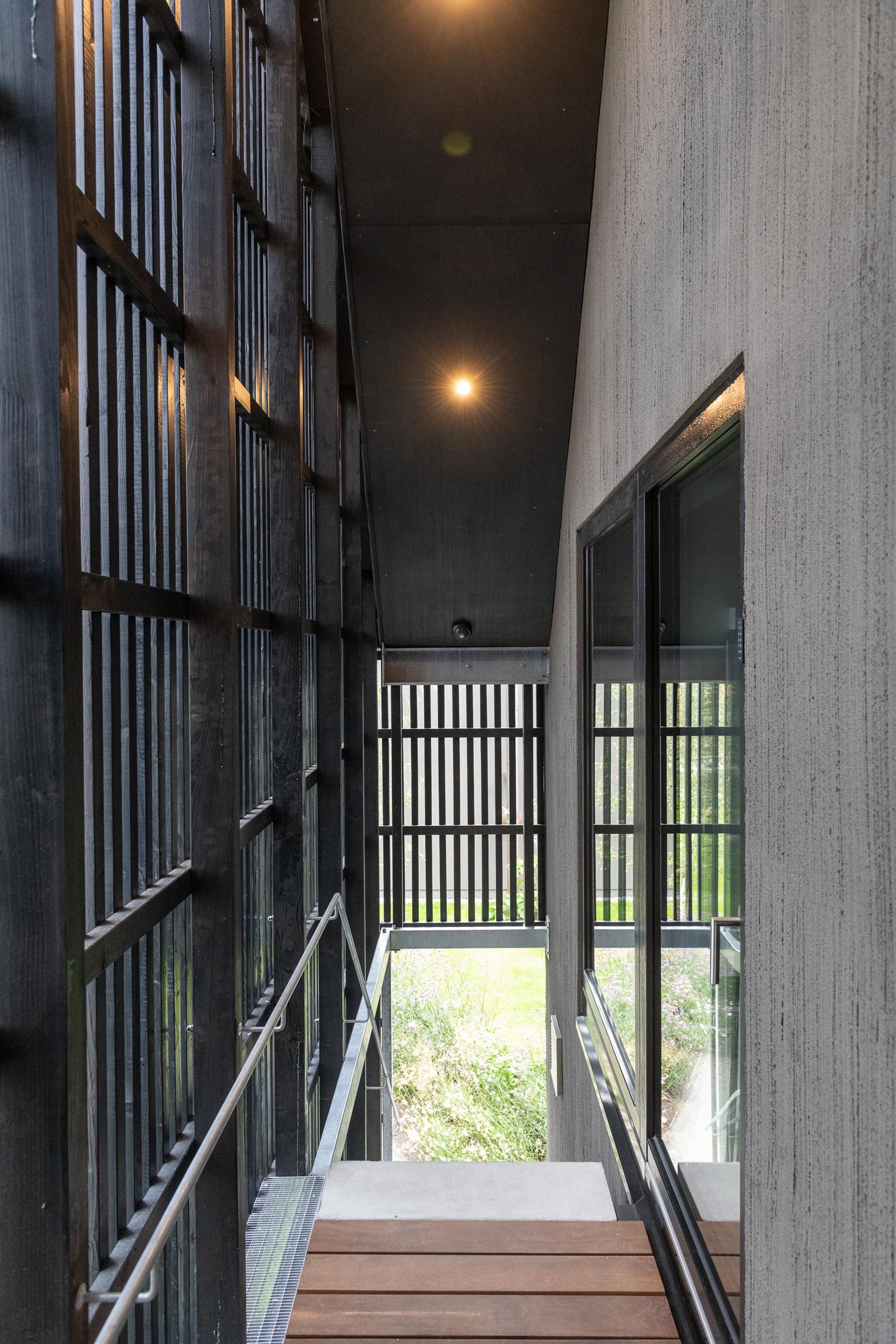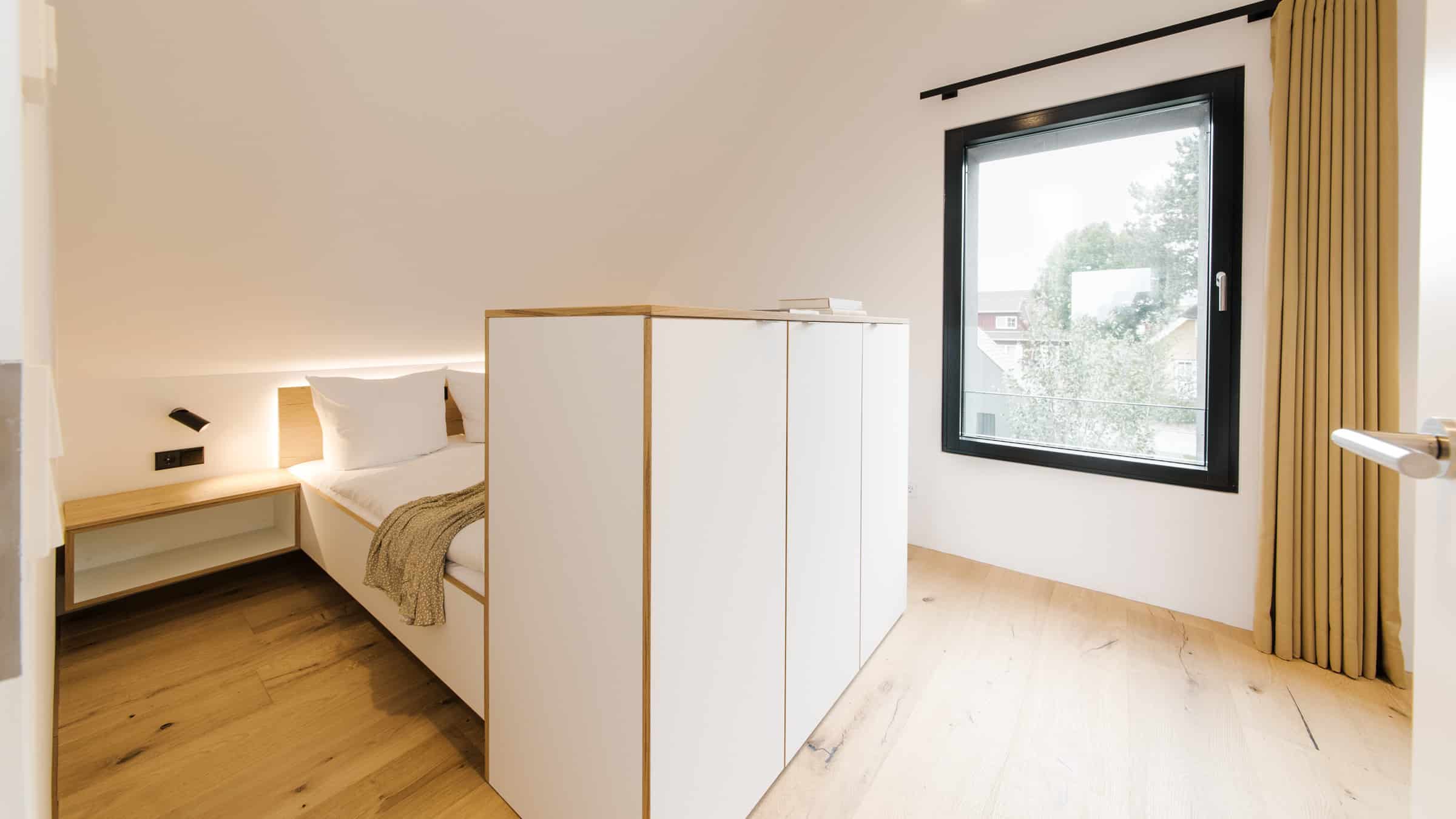 Details
| | |
| --- | --- |
| Region | DE – Germany, Mecklenburg-Western Pomerania, Wieck a. Darß |
| Name | DIE.VIER in Wieck |
| Scenery | In a small fishing village of the Fischland-Darß-Zingst peninsula |
| Number of guests | 4 houses: 1 x 6 and 3 x 4 persons, max. 18 |
| Completed | 2021 |
| Design | Möhring Architekten, Berlin |
| Published | ARTMAPP (December 2021) |
| Awards | BDA-Preis Mecklenburg-Vorpommern 2021 (2nd prize) |
| Architecture | Modern |
| Accomodation | House, Resort |
| Criteria | 1-6 (house/apartment), Apartments combinable, Art, Beach, Family, Garden, Island, Sauna, Sea, EV-charging station, No car needed |
| Same Architects | Panoramahaus Usedom, Pur Ostsee, Quartier Wieck, Seestück Prerow, WIECKin House |
Availability calendar
The calendar shows the current availability of the accommodation. On days with a white background, the accommodation is still fully available. If an accommodation has more than one rentable unit, days with free capacities are shown with a light grey background. On days with a dark grey background, the accommodation is not available.
Request/Booking