Well-designed holiday homes do not lose their charm over the years. Sometimes, however, it is simply time for something new! Here we would like to introduce you to some houses that have undergone a fundamental transformation over time.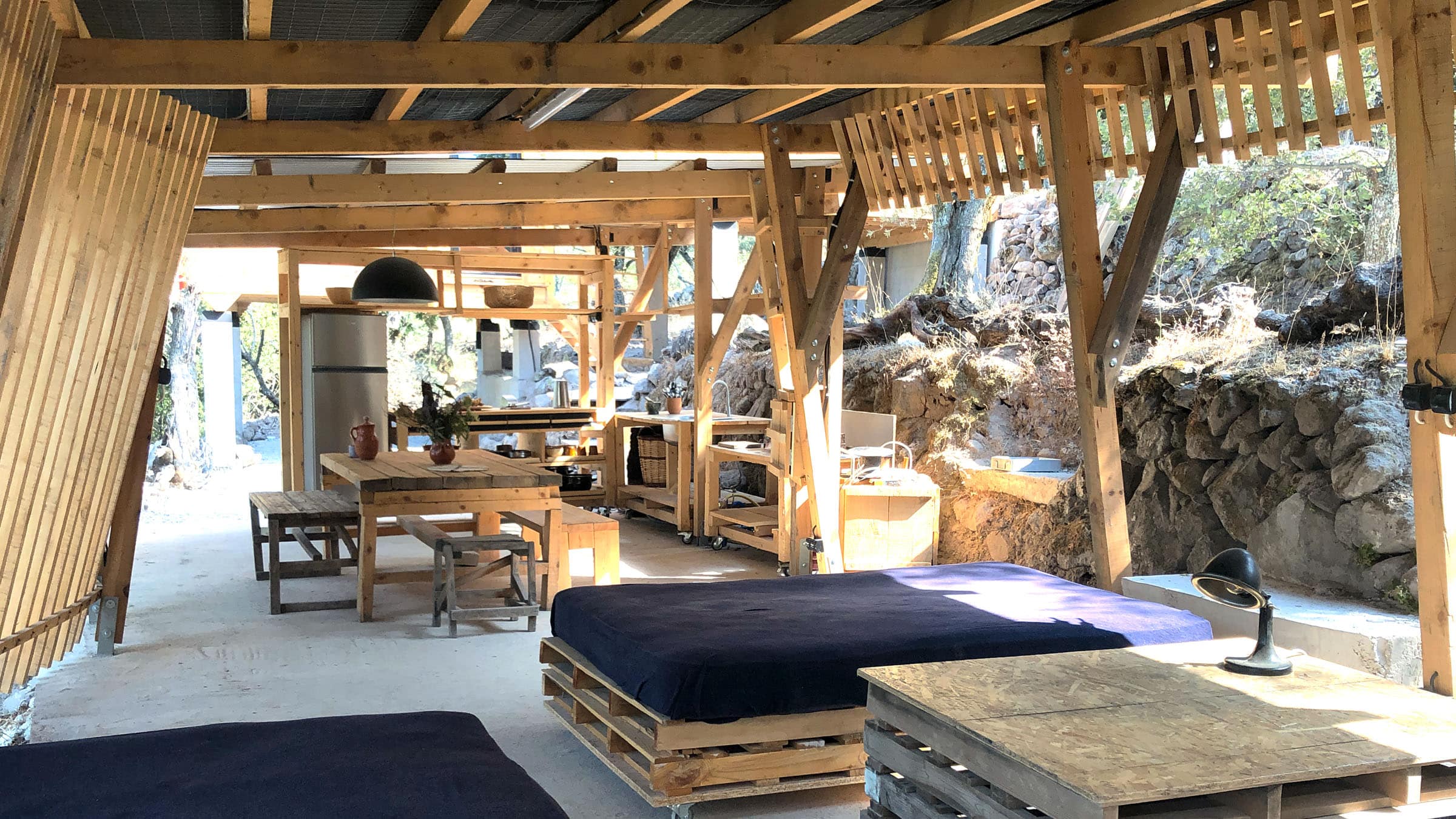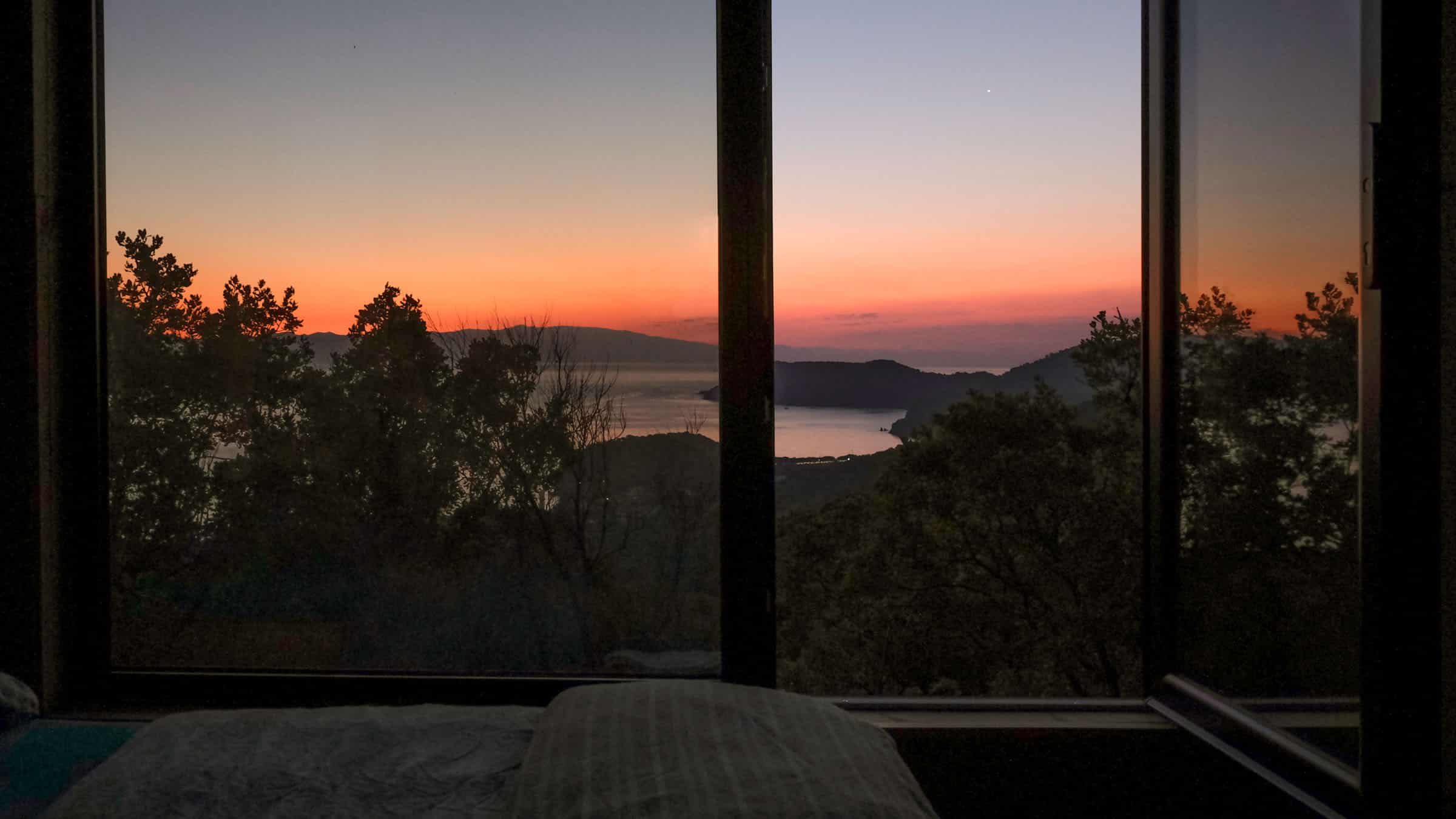 Hermitage Sykaminea (Lesbos, Greece)
Planned in 2017 by architect and owner Andreas Sell as a retreat for two, the Hermitage has undergone a fundamental transformation in recent months. Up to eight people can now stay here. As aresult,there is accommodationthatwelcomes larger groupsfor holidaysor for workshops and creative activities.
The wooden house, which sleeps two guests and has a kitchen and living room,was complemented by as econd wooden house with three double rooms and a stone cubic bathhouse. The connecting element is the new 15-metre-long pergola, which also serves as an outdoor kitchen or outdoor workspace.
The principal idea of the house has remained the same: back to the basics! The ensemble continues to deliberately offer only the essential comforts.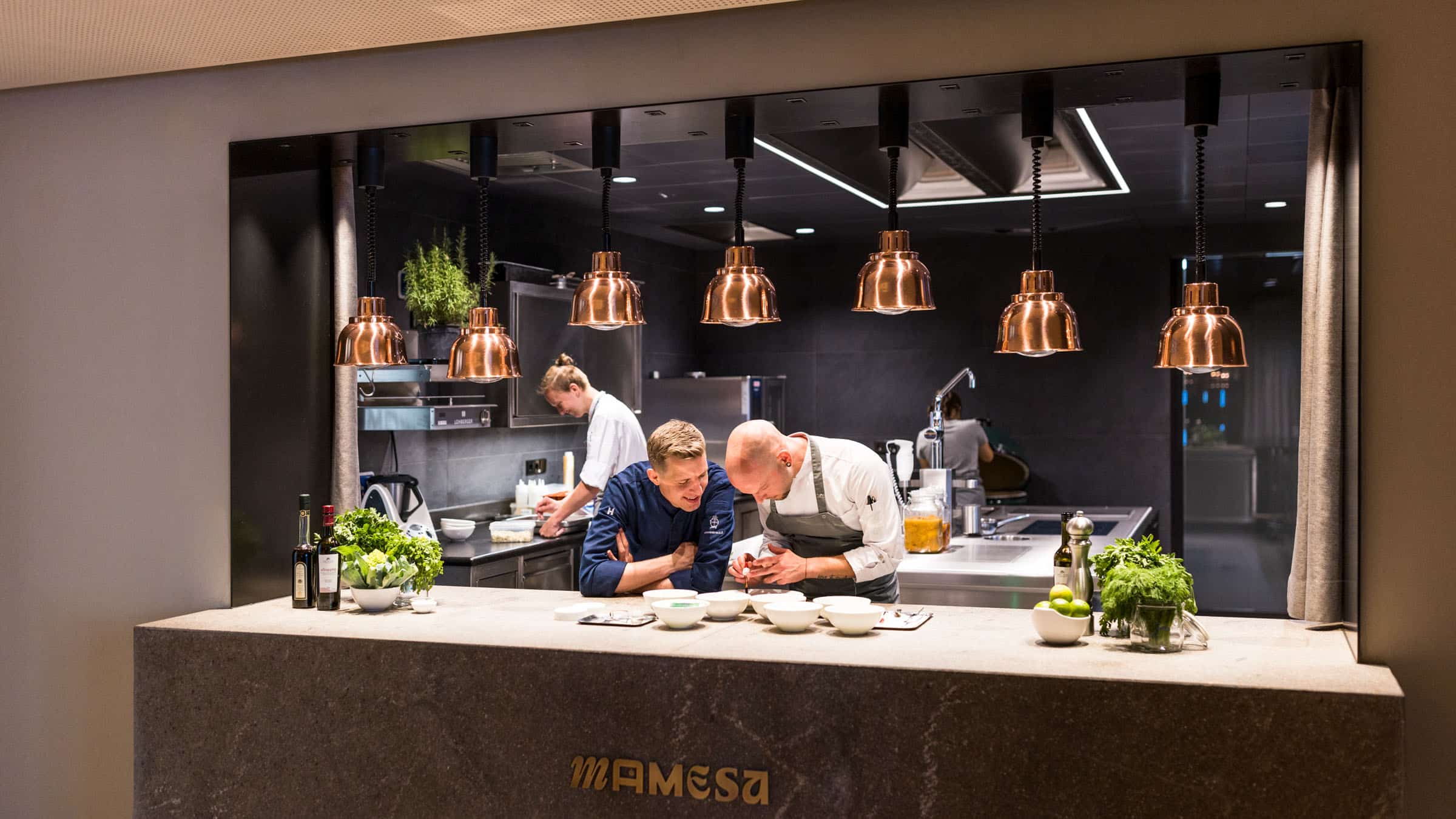 Weisses Kreuz & Ansitz zum Löwen (South Tyrol, Italy)
Over the centuries, the Weisses Kreuz on the picturesque village square of the South Tyrolean village of Burgeis has undergone many changes. Since 1871, the traditional country inn has been owned by the Theiner family, who last made extensive renovations and additions in 2013.
In 2022, the young generation led by hotelier and sommelier Mara and her husband and chef Marc, and with the support of Mara's parents, Marlene and Thomas, has once again opened a new chapter. The garden has been enlarged, the indoor pool now sparkles as a light-flooded winter garden with panoramic glazing, and recently a 20-metre infinity pool awaits guests in the wellness area, while a fitness room with state-of-the-art equipment completes the offer. In addition, both the spa suite "Vitea"and the gourmet restaurant "Mamesa"are new. The ambience there is also a delight: In an open design and with a spacious layout, six tables in a timelessly elegant flair await gourmet guests.
Villa Rasilla (Tyrol, Austria)
Villa Rasilla in Serfaus, built in 2001, has become a true multi-talent thanks to the new building at the rear of the property, which was completed in 2022. Since the remodelling, the property can be booked in different variations.
If you book the entire property, both units can be perfectly combined and you can stay here in seven double rooms with a total of 14 people. Perfect for a holiday with the extended family, a workshop or a yoga retreat.
The individual units Rasilla I (8 -12 guests in 4 -6 double rooms, exclusive wellness area, two spacious sun terraces) and Rasilla II (2 -6 guests in 1 -3 double rooms, sun terrace, light-flooded inner courtyard and private wellness area) can also be rented individually without any loss of comfort.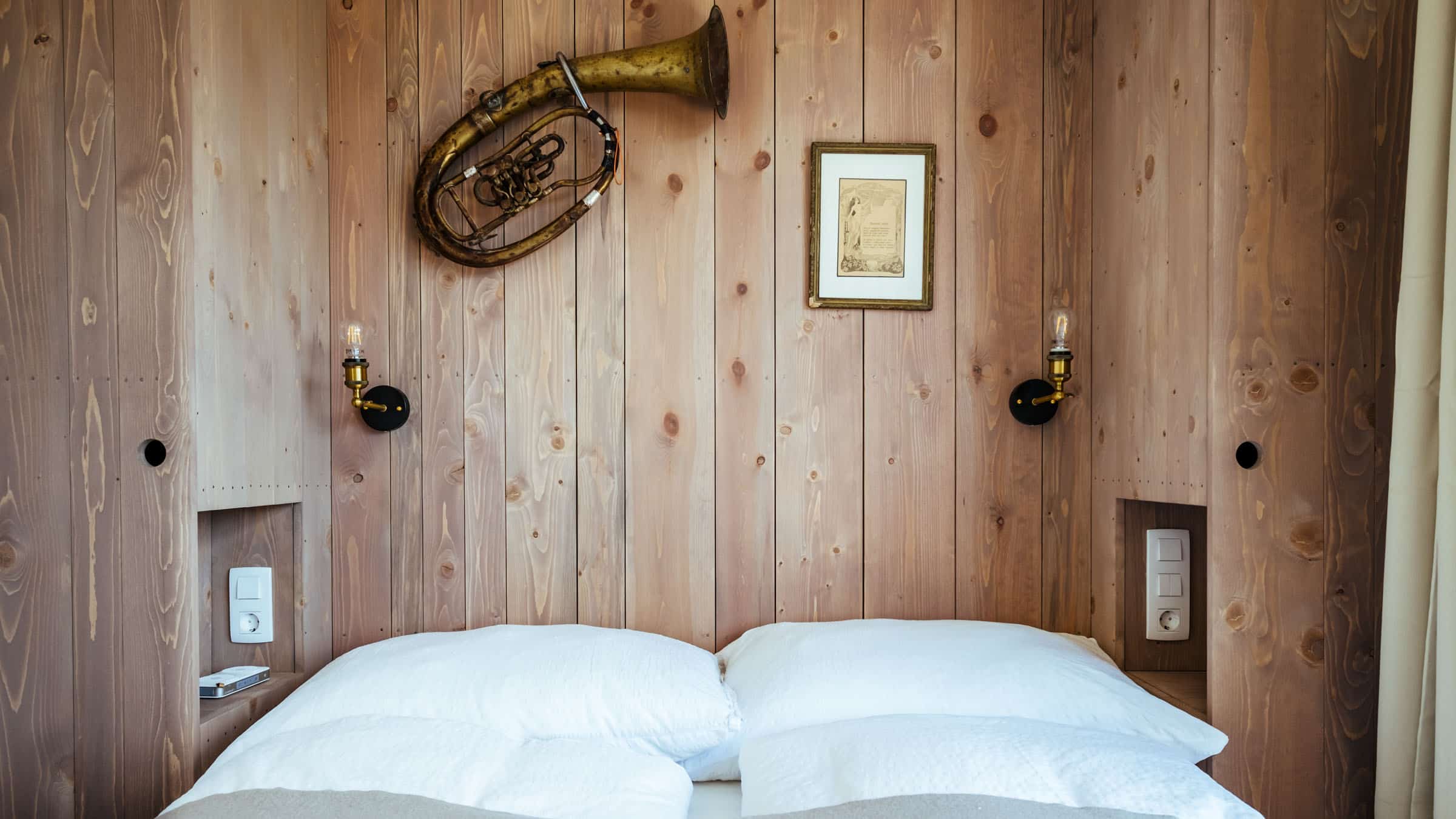 art-lodge (Carinthia, Austria)
Katrin and Dirk Liesenfeld were determined to combine two passions: the joy of being hosts and their penchant for art, which is given plenty of space. That's how the couple came across the enturies old Rohrerhof in Carinthia, where they have been welcoming guests in five Artist's Rooms and six Collector's Rooms since 2008. In 2017, the ensemble was extended by four Tiny Houses, which have a modern minimalist design. Art has now also arrived in the extensive outdoor area: A sculpture park in the middle of the alpine meadow offers inspiration and fantastic views at the same time.