By Ulrich Stefan Knoll
To clear up any misunderstandings right from the start: if you're the wellness type, B&B Haidl-Madl Ferienwohnen isn't the place for you. Ditto, if you're looking for a jet-set getaway. For everyone else, there's plenty to pique your interest. Are you looking for high-quality accommodation amidst unspoilt nature, preferably off the beaten tourist track? Do you appreciate traditional values and unspoilt beauty? Are you in desperate need of – or simply enjoy – peace and quiet and R&R?
Well then, your hosts Ingrid Haidl-Madl and her husband Lothar Madl welcome you to the hamlet of Marchhäuser on the Bavarian-Bohemian border. There are so many things you won't find here: noise, air pollution, heavy traffic, and agricultural monocultures. There's no television in the house, no permanent accessibility, and quite deliberately no "events" put on by the hosts.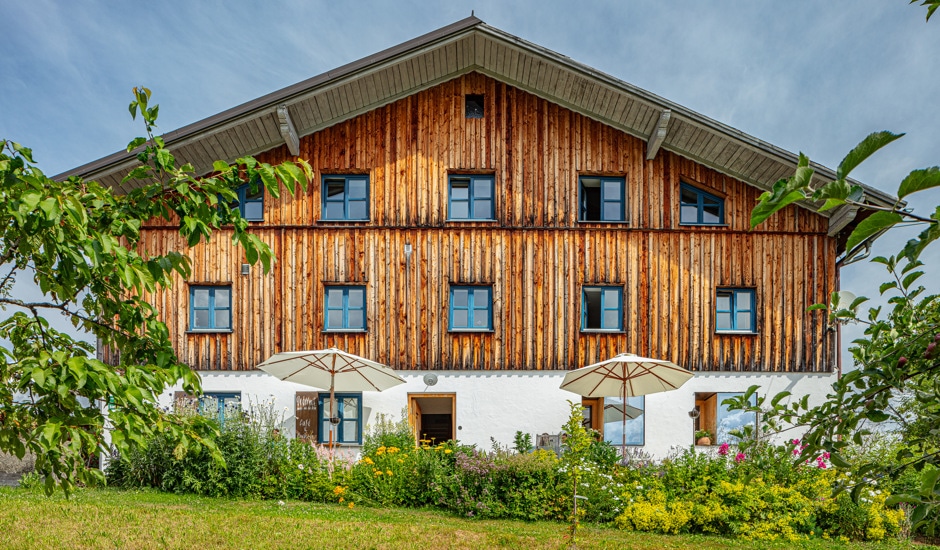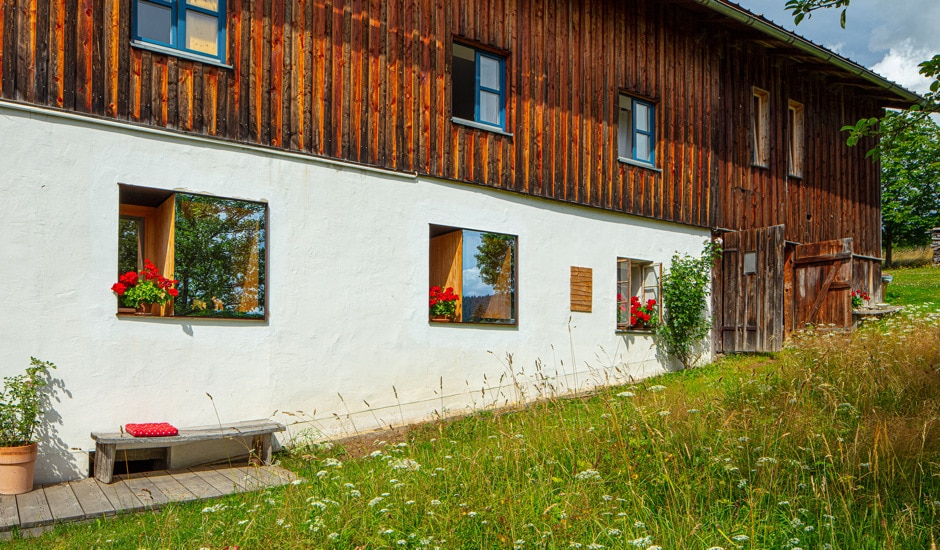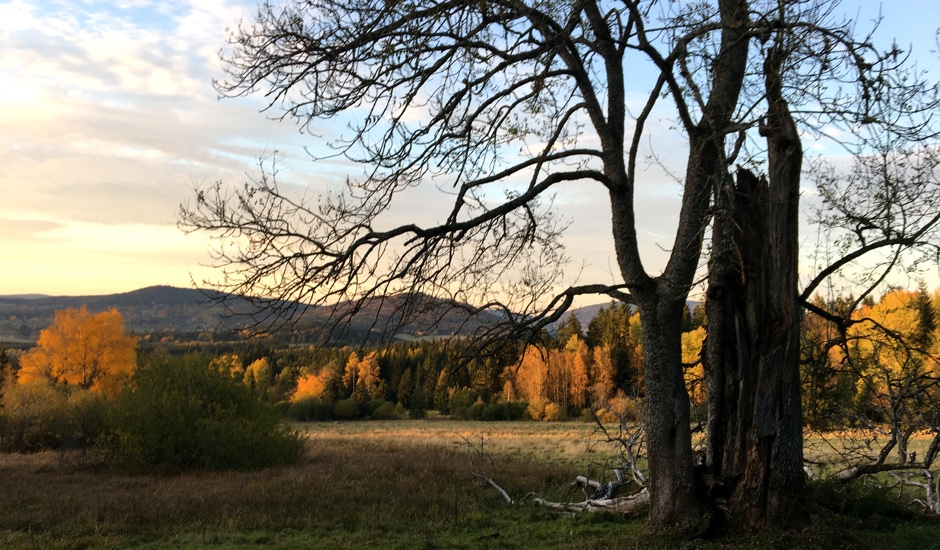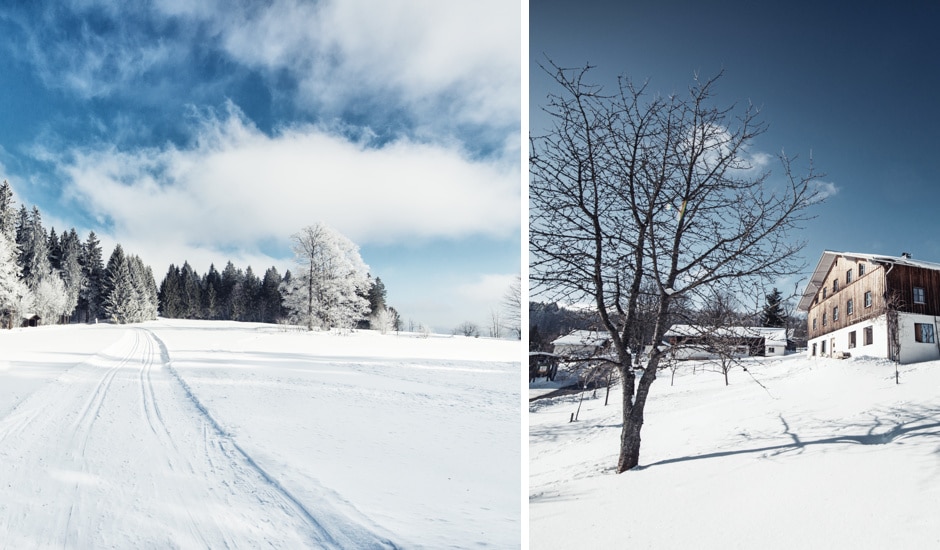 Far from the mainstream package holidays and wellness hype, you will instead find a farmhouse with 300 years of history and a whole lot of soul – and which is now in its 7th generation of family ownership. Surrounded by a natural garden with an orchard and farmer's vegetable patch, as well as meadows rich in beautiful flower varieties. And all around quiet, majestic forests, fields, and moors.
The hospitality here is as calm and reassuring as the majestic trees of the neighbouring Bohemian Forest, which you can explore on foot right from the front door. Ingrid herself has a wonderfully down to earth, grounded presence, and has a keen awareness of this place, its traditions and its history. There are roots here you can't see, but will quickly feel. It's not surprising then that in 2019, as in previous years, the house was once again one of the destinations on our list that enjoyed the most effusive guest feedback. And that has a lot to do with the soul of the house.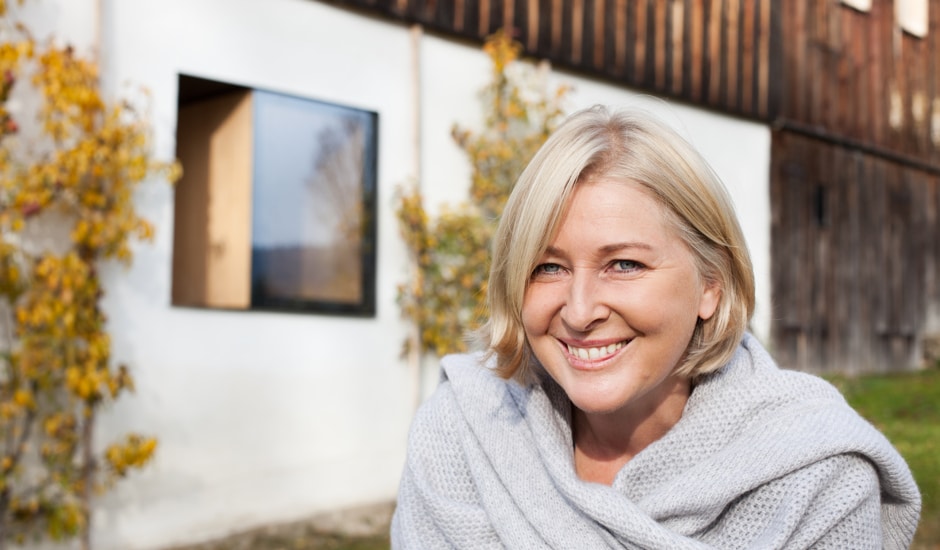 Wilderness not wellness, boundless relaxation
In spring, summer and autumn you can go on wonderful hikes from here. The "Goldene Steig", a more than thousand-year-old trade route between Passau and Bohemia, leads directly past the house. If you follow the path, you will reach the "Steinerne Säumerbrücke" ("Stone Mule Bridge") directly below the house, which spans the Harlandbach river and leads you along historic paths right into the middle of the Bohemian Forest. Of course, you can also explore the area by bike – just borrow one of the B&B's own. Nearby you can take a bath in the forest. Or simply find a nice spot amidst the green, tree-lined gardens surrounding the house and indulge in your own idleness – and from there you can look up at the clouds, dream, think, read, watch the chickens, and then refresh yourself at the little water fountain that pours into a granite trough right outside the front door. Less is more. Or rather: with a clear view for the simplest, most important things in life, it often only takes a few steps to make the next discovery.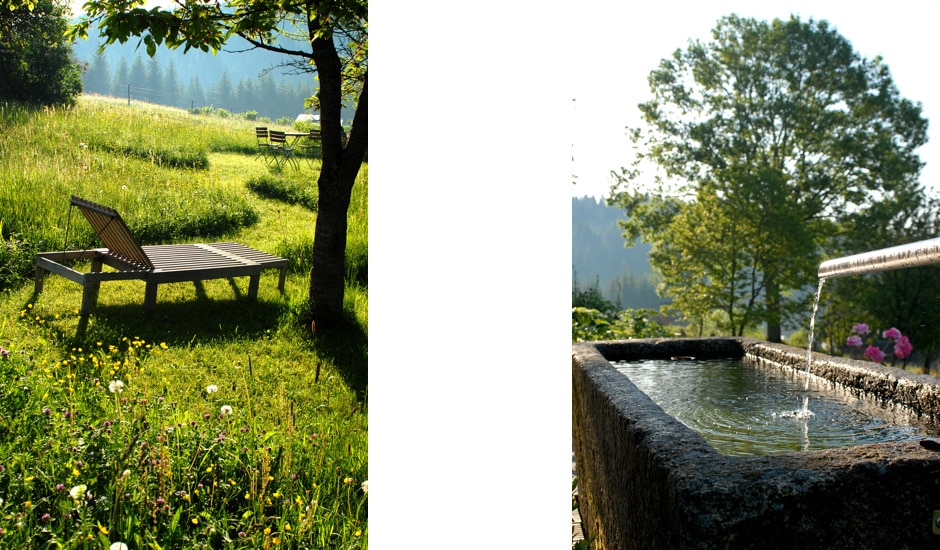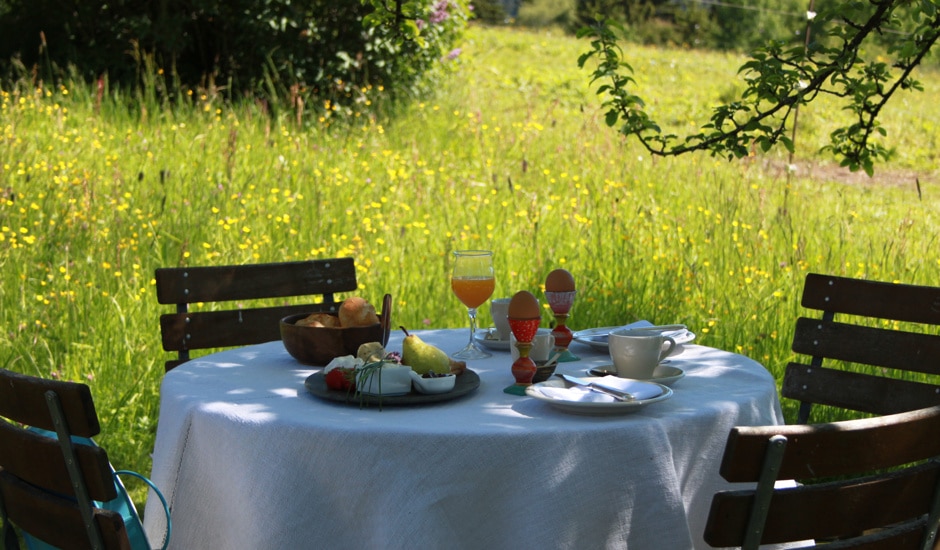 One completely new feature of the house is the large wooden terrace on several levels, which creates a further island of peace on the property. With its views of the surrounding meadows, it will invite out to relax, sunbathe or meditate. And you can also have an outdoor barbecue here, in a cosy atmosphere. As evening approaches, step outside the door, breathe in the wonderfully clean air before going to bed, and look up at a starry night sky – the sight of which many city dwellers have long since forgotten. In winter you can ski around Machhäuser, the nearest ski lift is within walking distance from the house. You can also go cross-country skiing directly from the front door; snowshoe hiking too. Or just enjoy the quiet time and come to inner peace. Farewell to endless activities, finally time to take a deep breath!
Here on the Bavarian-Bohemian border, just a stone's throw from the house, you are right in the heart of the European Green Belt. For almost 40 years, nature was able to recuperate in these border areas, which were once separated by the Iron Curtain. Floodplains, ponds, heaths and moors have been created or preserved, which no longer exist in large parts of the cultivated and developed landscapes of Europe. Silent treasures waiting to be discovered!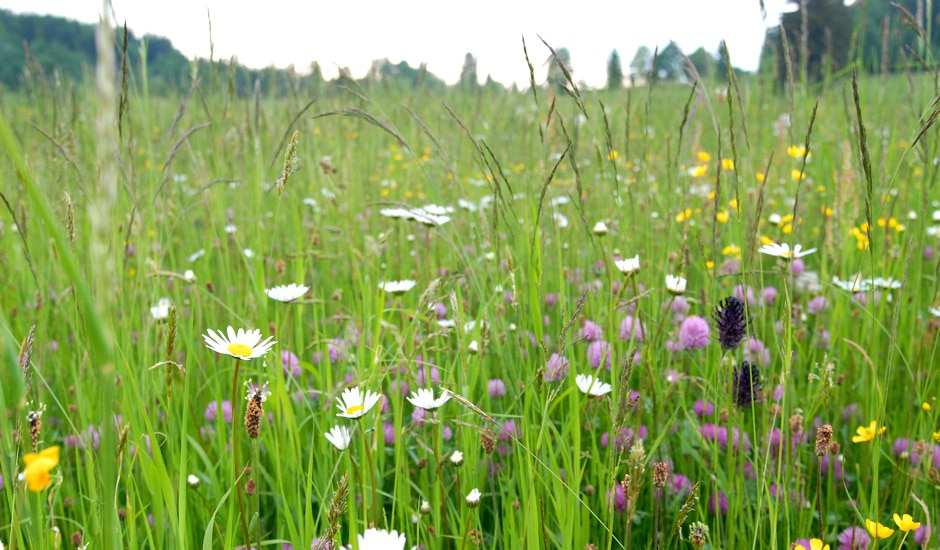 Species conservation
Your hostess herself tirelessly strives to ensure that nature conservation doesn't just begin outside the property's boundaries. Both the extensive natural garden and the six hectares of land belonging to the property are cultivated extensively and in a manner consistent with nature. Traditional farming methods are very labour-intensive, but it is a matter close to their hearts. And it brings plenty of rewards: more than 400 different plant and animal species, including many protected species, still find perfect habitat conditions here. The views of the rich flora and fauna in these mountain meadows will make your heart sing. Ingrid Haidl-Madl's unwavering commitment to sustainability does not follow a cost-benefit system, but her very own conviction for true beauty. Here, species protection is not only promoted, but directly put into practice. The rather diffuse slogan "Think global, act local" becomes a reality here. Bravo. They exemplify a quiet, deep affection for this credo. You could even say that the Haidl-Madl is a protected zone for rare plants, and an oasis for guests in need of rest and love.
Holidays like in the 70s, with the comfort of today
There is also that question which invariably comes up after a certain length of time spent here: why do all Bavarians – and many non-Bavarians – constantly and exclusively travel to the Alps? (Author's note: Of course you can go to the Alps, absolutely! There are a lot of wonderful spots there.) You do start to wonder why our gaze is almost always directed "southward", once you've spent a few days at the German-Czech border. Clearly, the Bavarian Forest is and remains one of the tourism's forgotten children – it is, quite literally, remote. But isn't that exactly what we are so often desperately seeking these days? A wonderful landscape, lots of peace, and unspoilt tranquillity – simply beautiful. And a level of tourism that is comparatively very low – even when it comes to weddings. Très bien. The effect: settle in quicker and dive in. And at the same time, take the time to discover yourself and get in touch with the space, the surroundings – animate as well as inanimate. And at the same time feel the power that emanates from the region's stillness and ancient beauty. Simple, yet profound happiness. Magical. Because why do we go on holiday in the first place – to experience the kind of rejuvenation that will give us fresh inspiration and strength for everyday life.
Farmstead holidays – in the past and today
Holidaymakers have been coming here since the 1970s. At that time, holidays here still meant a rather modest vacation on a farm, operating under the name "Wiesental".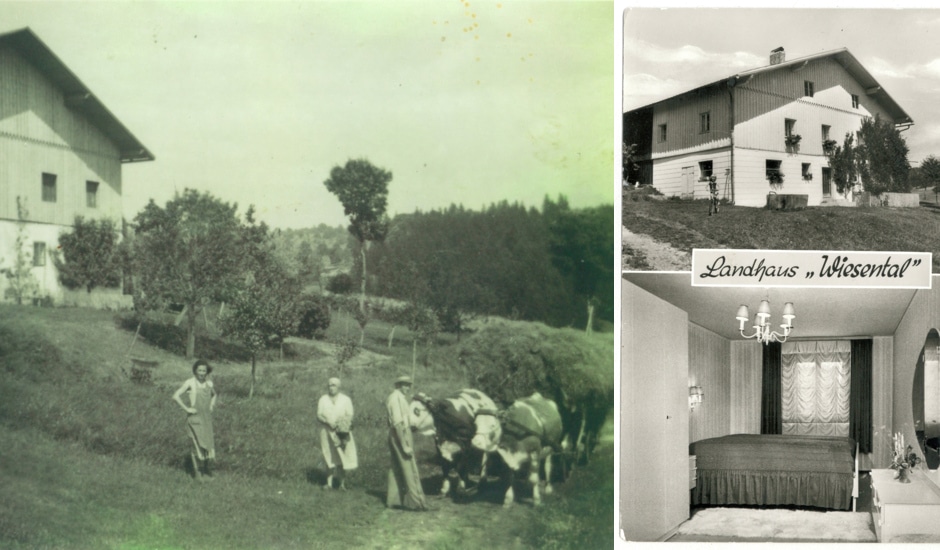 When her parents had to give up farming, Ingrid returned to Marchhäuser after many years of work elsewhere. She took over the holiday apartments and began to furnish them with high-quality materials. Not unrelated was the fact that her husband Lothar is also professionally involved in interior design. The final step into modernity was taken after the death of the mother. In 2014, the apartment "Alte Liebe" was built in her former living quarters, the heart of the farm, in collaboration with Passau architect Bernd Vordermeier . In the course of this renovation, the two existing apartments, the "Nest" and the apartment "Hermann Lenz", were also redesigned. The high standard of the conversion can be seen both in the quality of the furnishings and in the deliberately reduced design. Folklore and kitsch are nowhere to be seen. Instead, you will find subtle references to the history of the house, its past inhabitants, and the farming traditions of earlier times. And a healthy living climate. Lime plasters and natural colours define the space. The wooden fixtures are made of local woods that have not been sealed. And the high-quality bedding is made of the finest linen. In addition, all the apartments have been upgraded with a few, but expertly selected design classics – mainly of Danish origin.
Alte Liebe – recalling old values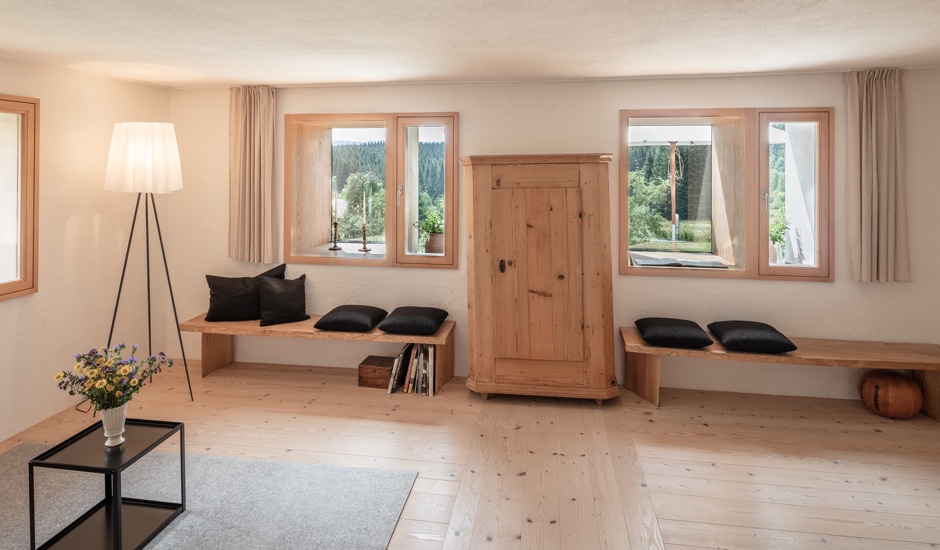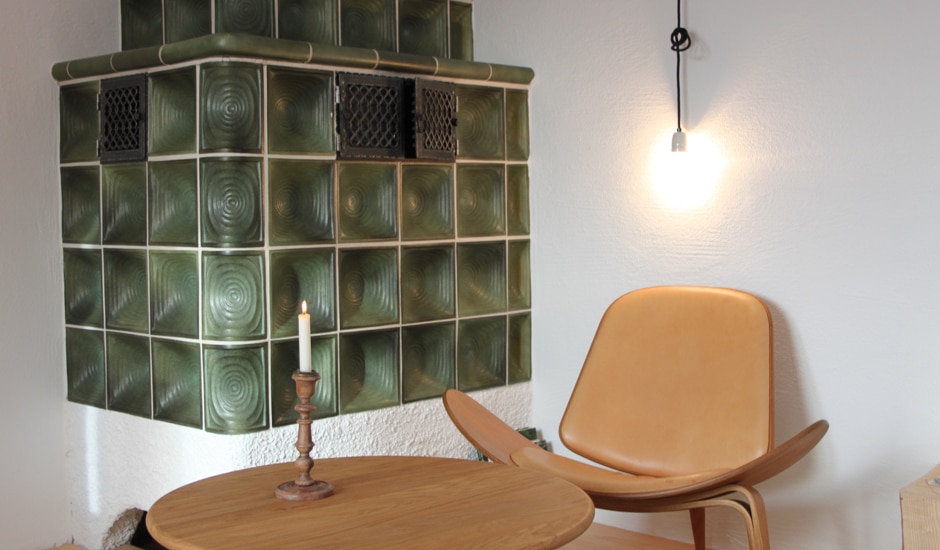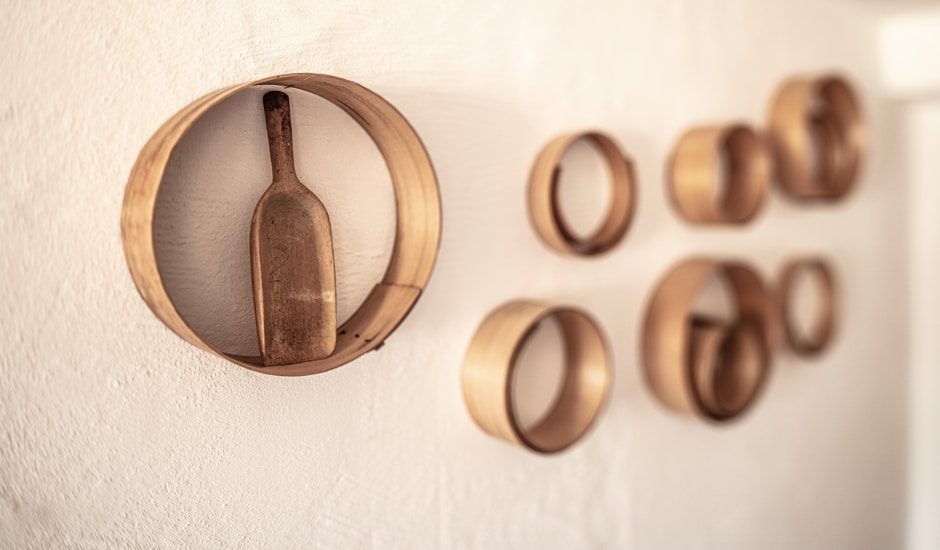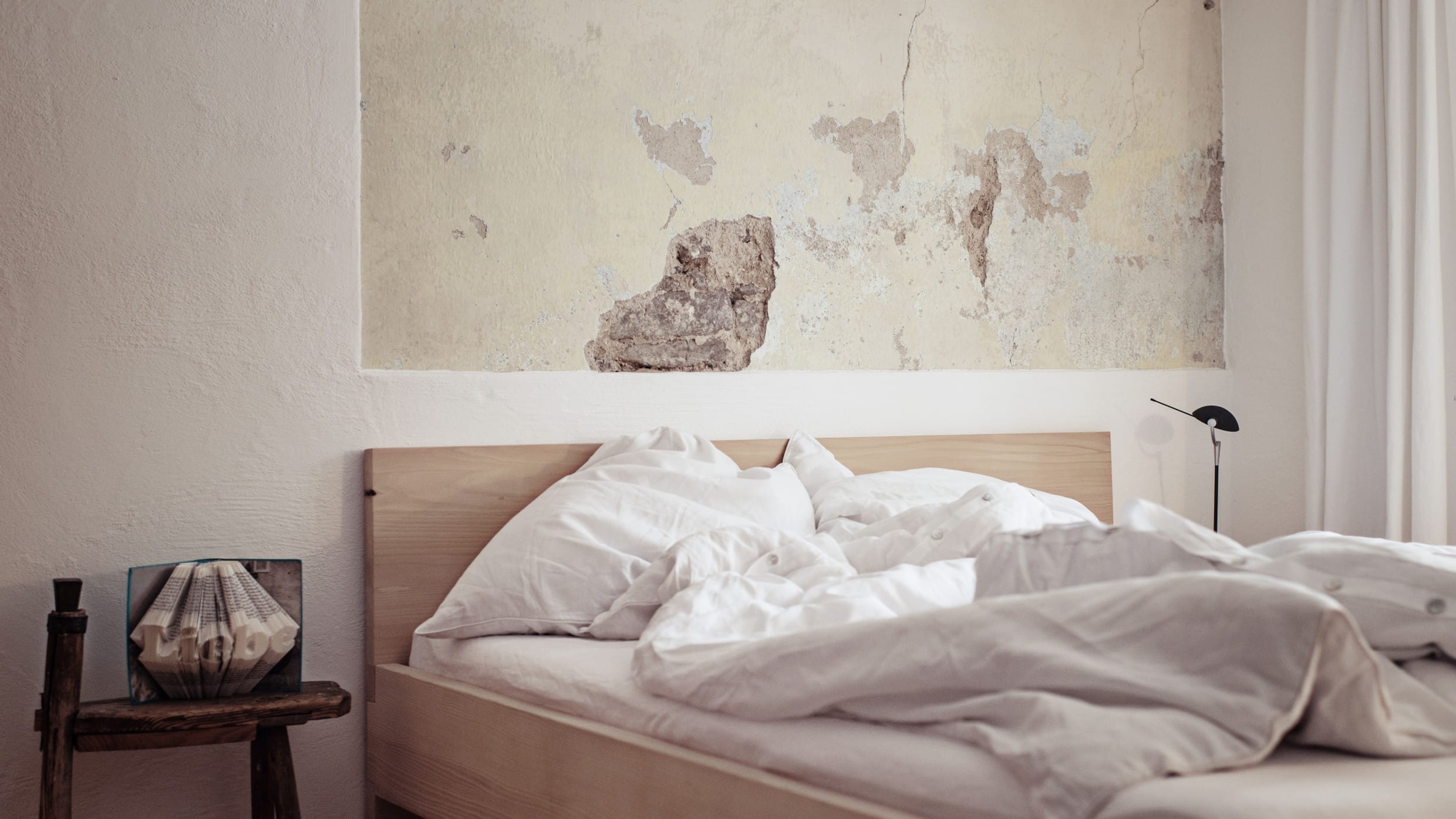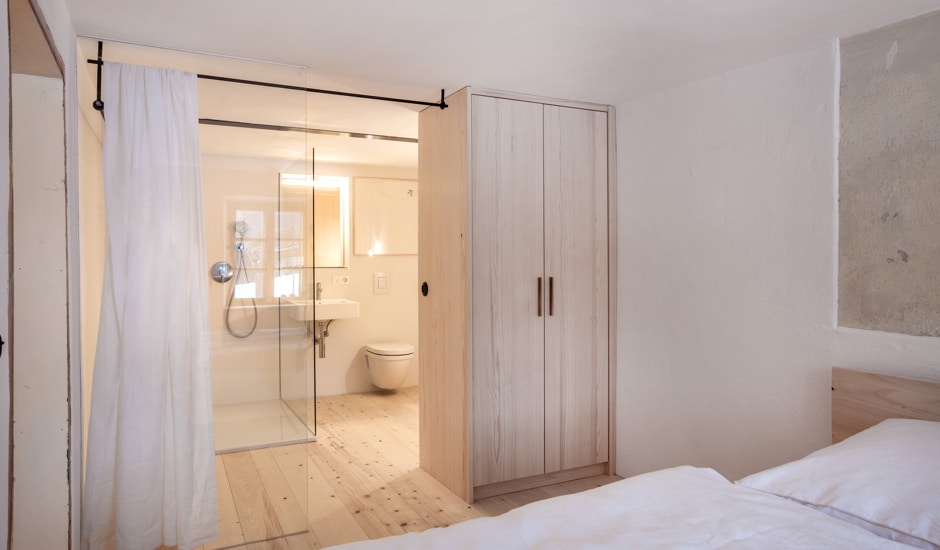 Alte Liebe – this is not just the name of the novel by Elke Heidenreich and Bernd Schröder, which tells the story(s) of a married couple in brilliant dialogues. Indeed, Alte Liebe is much more than just an homage to this excellent novel. Alte Liebe at Haidl-Madl naturally also represents the house's family tradition: here, in the rooms of this holiday apartment, is where family life once took place. The heart of the house is the parlour, which was also a regular meeting place for the village community. Today, the apartment is furnished in a modern and restrained style, in warm tones and with some design classics, enhancing its sense of peace and quiet focus. It's a wonderful place to stay. The modern window elements with their deep reveals are already quite distinctive from the outside. Inside, they welcome the landscape and the wide horizon indoors as much as is possible and offer generous views. At the same time, your privacy is ensured by mirrored glass from the exterior. The apartment comes complete with a high-quality solid wood kitchen, which was designed in collaboration with a bespoke kitchen manufacturer. The space includes a panoramic seating area for two. And the sequence of rooms leads to a bedroom with an en suite bathroom. As in all the apartments, you will be awakened after a deep sleep by the chirping of birds and the clucking of hens, and from your bed can enjoy watching the first rays of the sunrise or the fading morning mist.
Nebendraussen – Greetings from Hermann Lenz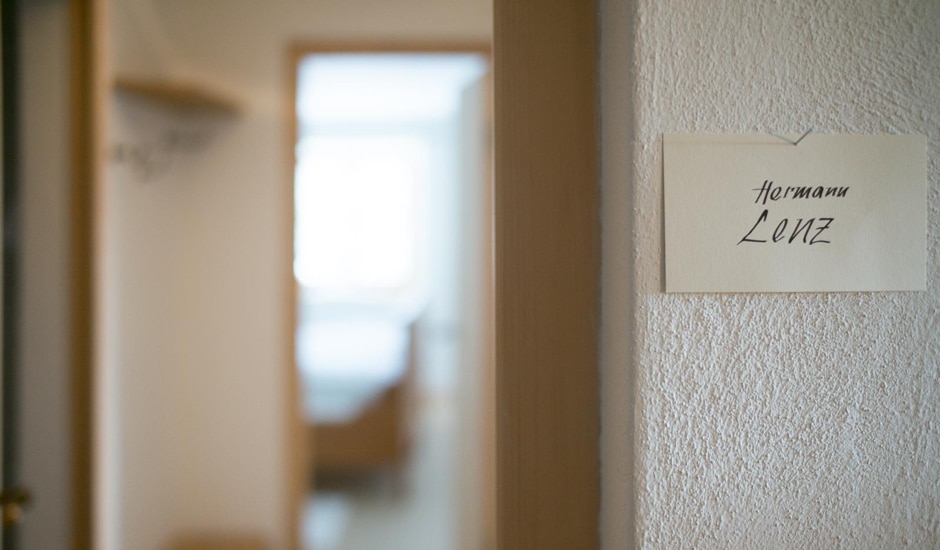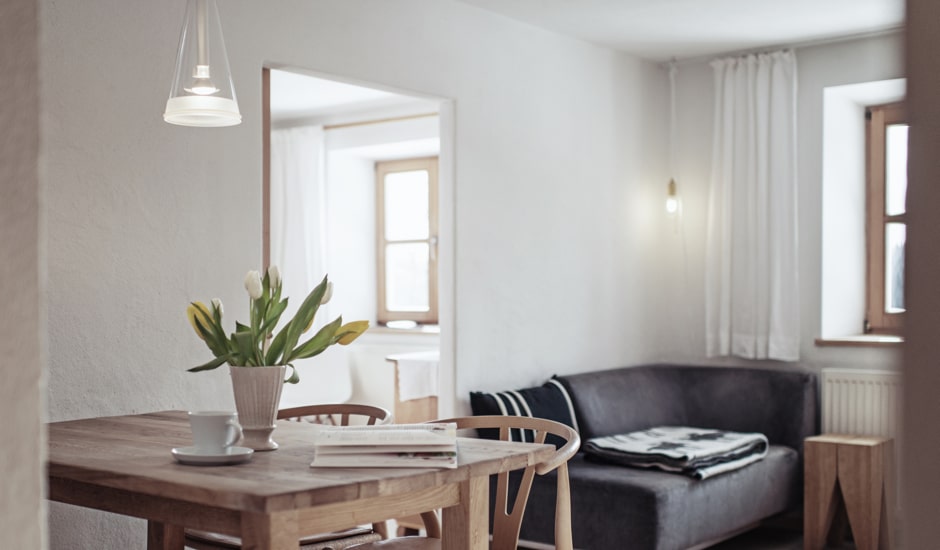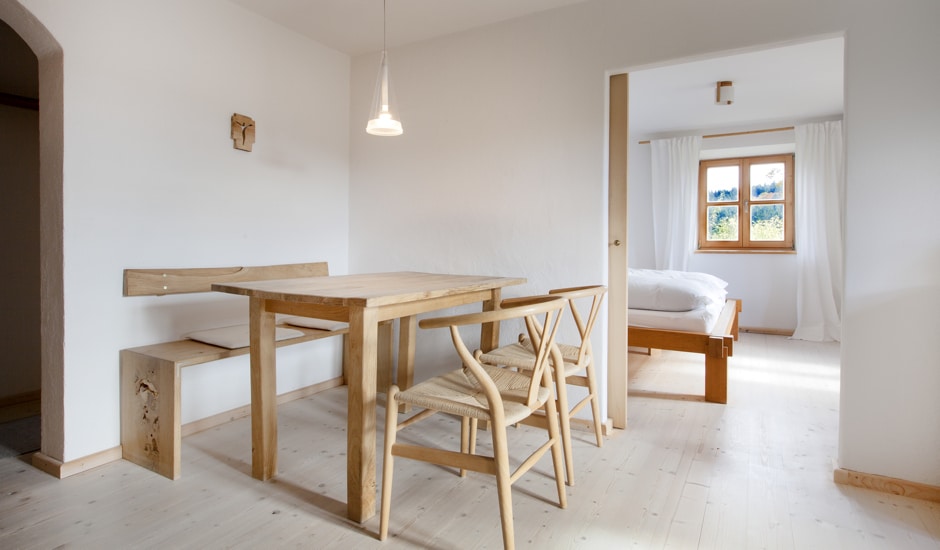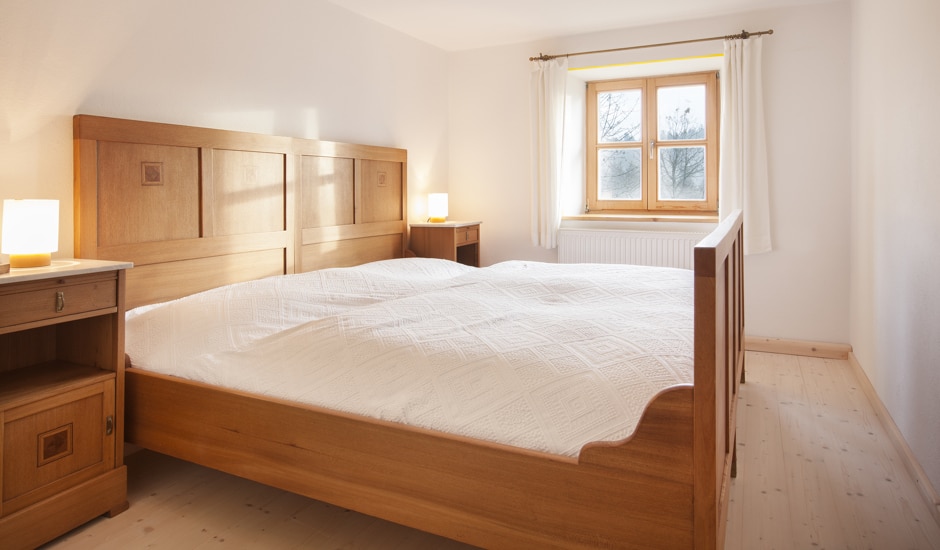 The German poet Hermann Lenz spent many holidays in neighbouring Bischofsreut at the property belonging to Ingrid's husband Lothar Madl's grandparents. An apartment is named after him in this house in addition to the elaborately restored bedroom, the original wedding gift to the writer and his wife Hanna. Reading Lenz's poems here, especially "Nebendraussen" (which roughly translates as "Besides Outside"), will let you discover the magic of your surroundings in a whole new light – through his eyes, and his poetic vision. "Hermann Lenz" houses a total of two bedrooms, which can comfortably accommodate up to four people.
The nest – heavenly comfort
Last but not least, and an insiders' tip for couples and single travellers, is the apartment "Nest". It's comparatively small, but exceedingly cosy. The living room with a kitchen is adjoined by a bedroom on a higher level, which can be reached via a few steps and lives up to the name of the apartment. If the surroundings were not so beautiful, you could spend half or whole days here just reading in bed and occasionally having a look outside.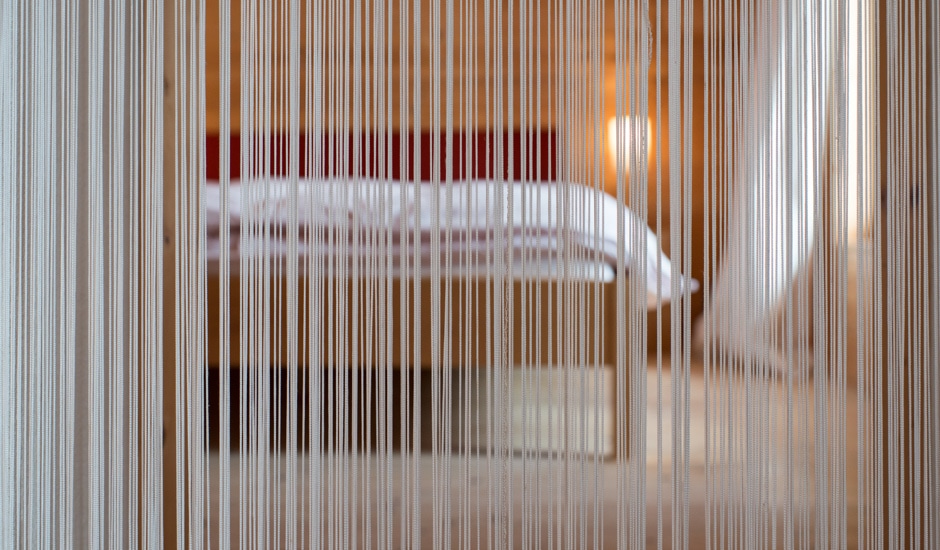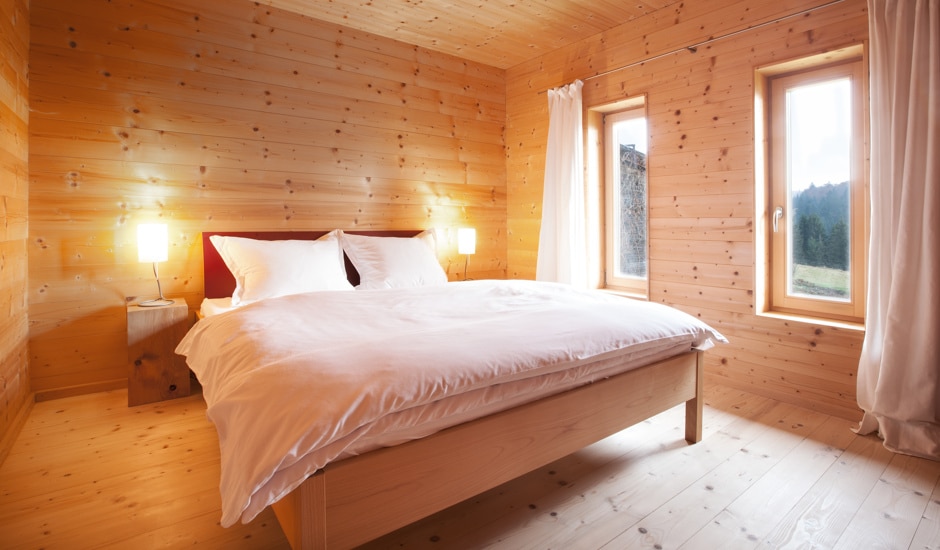 Although all the apartments are fully equipped with kitchens, you can also enjoy the hostess's wonderful breakfasts, either outdoors or in the "Blaues Zimmer", a common room. Haidl-Madl is certified organic, so you can expect pure enjoyment without any regrets.
By appointment you can also try meals cooked especially for you by Ingrid and Lothar's son Christoph. A trained organic chef, who works near Munich, he is regularly on site and will be happy to spoil you on request. If you're visiting with a larger group, the "Kuchl" is also available to you on request. Here you can cook together and dine in the adjacent Blaues Zimmer in a relaxed atmosphere.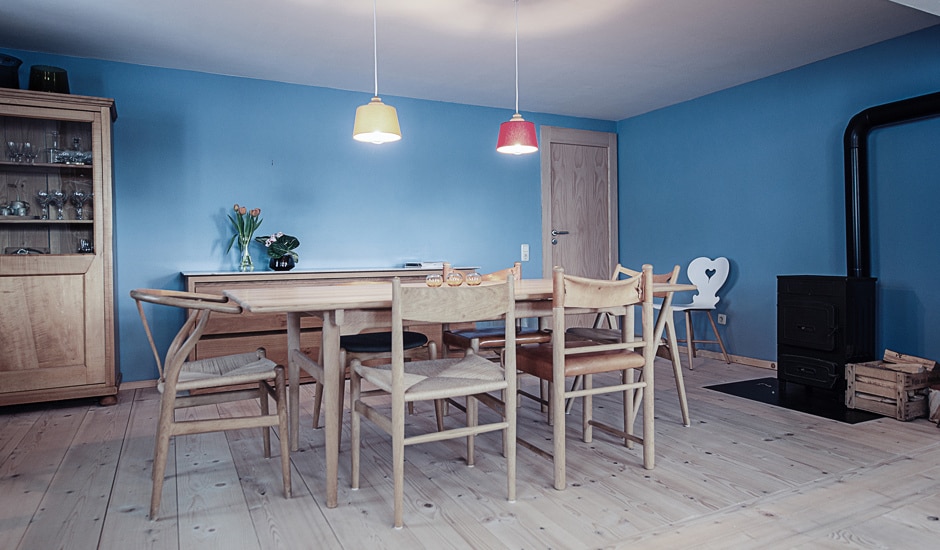 Speaking of which, your host Ingrid will be happy to transform the Blaues Zimmer into a little cinema for you. On offer there is a fine collection of documentaries that cover the history, customs, traditional farming and manufacturing methods, and the culture of the region. For all those who want to know more! It's also worth browsing through the numerous books that are distributed in the small reading corners throughout the house. In keeping with the philosophy of the "Bibliotels" in which Haidl-Madl is listed, travellers and readers will be united by the desire to discover new worlds – travelling and reading, and travel reading!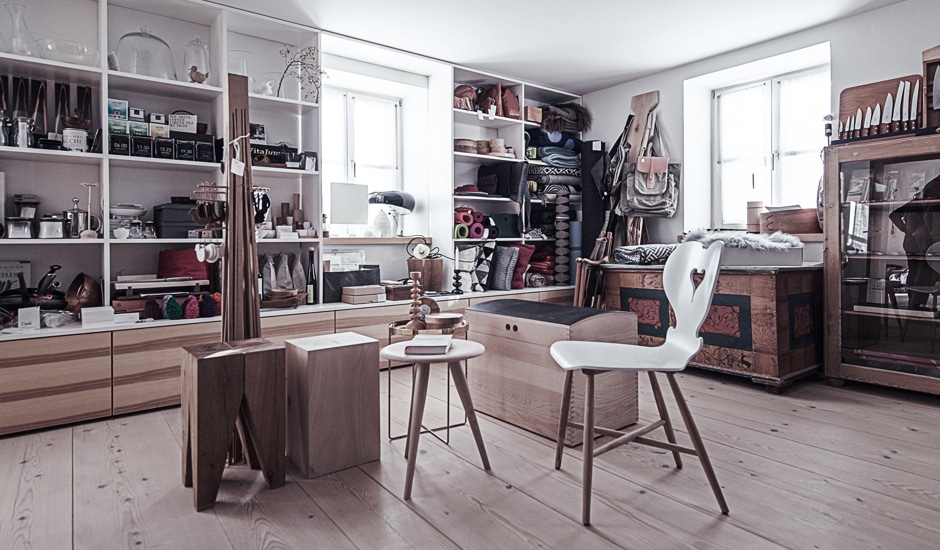 Another special feature is the in-house shop . Furniture and furnishings from small manufacturers, the quality of which your hosts can attest to, are available for purchase here, and so is expert advice. A special feature are the knives: a hobby of Lothar Madl's, who distributes them professionally, enjoys giving demonstrations, and is a proven expert at sharpening them.
If you have any wishes concerning your stay or the available offers, simply strike up a conversation with your hosts. You're bound to get a good tip or an interesting story. Leave all stress behind, and embrace the wilderness and unspoilt beauty laid out before you!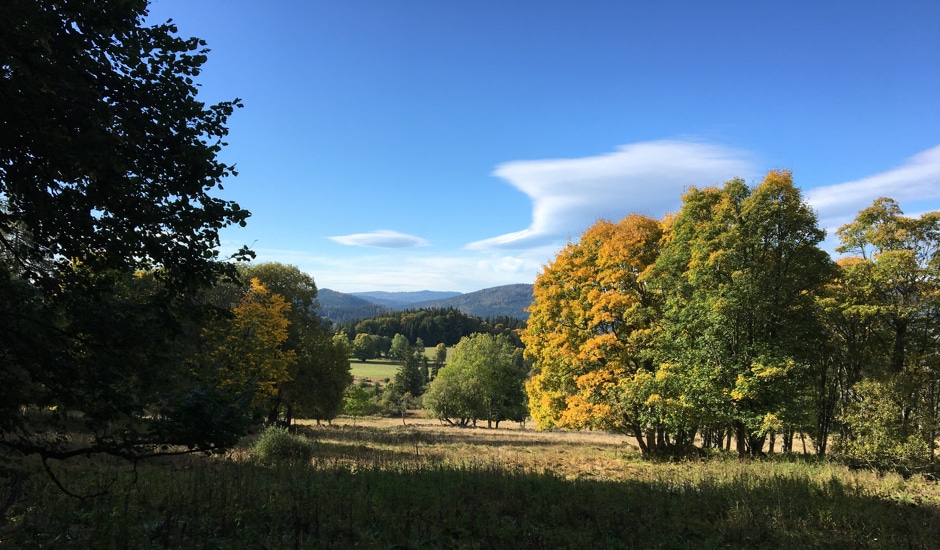 ---
Text: Ulrich Stefan Knoll, Januar 2020.
Overview: Here you can find all our HomeStories at a glance! If you want to stay up to date, you can opt-in for our HomeStory-Newsletter here .
Das Haus