Inspiring event spaces offer more than just a roof over your head. In our section Spaces we introduce you to places where you can step into history.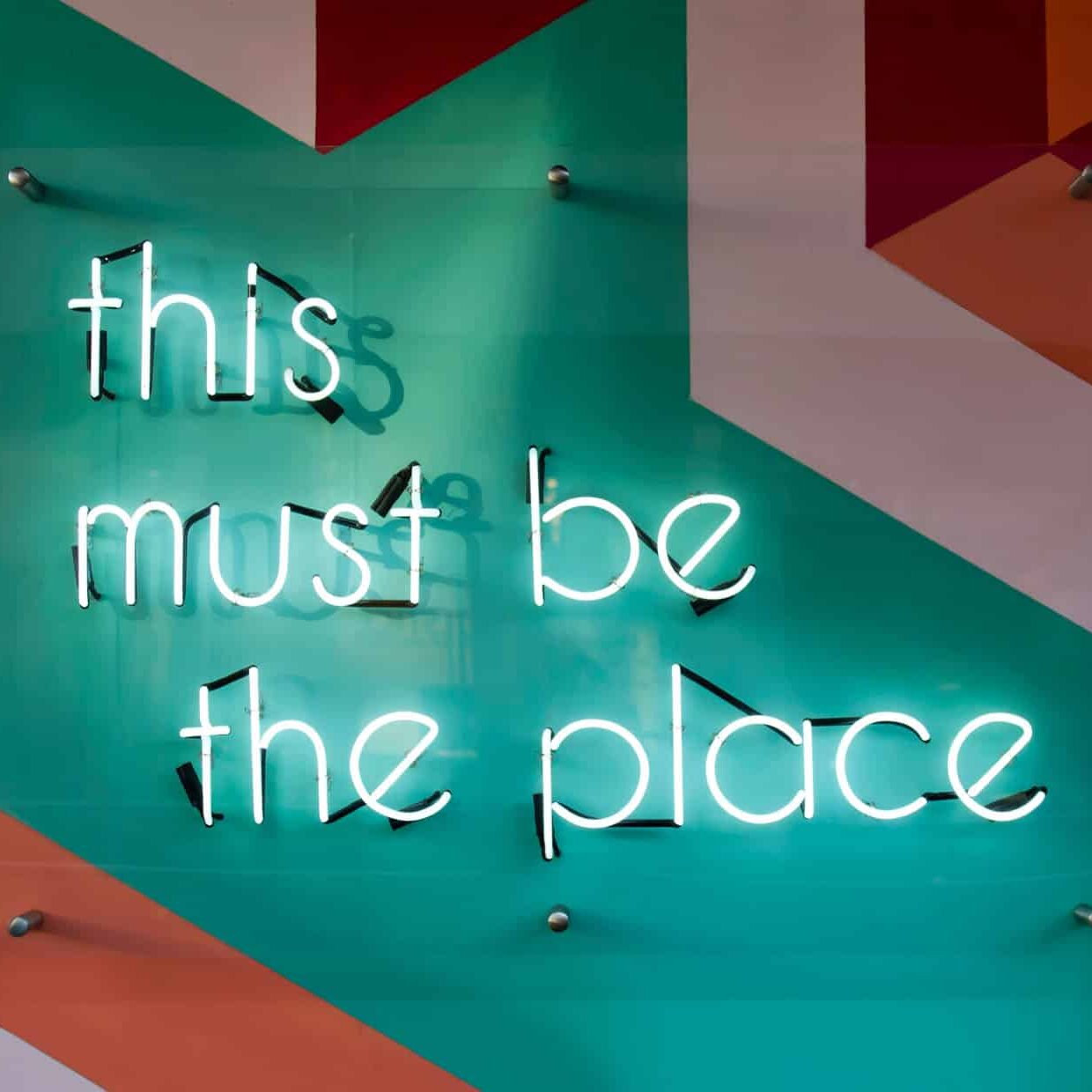 SPACE
You can find beautiful spaces like this in our Spaces section. There you will find inspiring places and unusual locations for workshops, conferences, events and more.
Today we are going on the trail of German industrial culture and will find out how sleeping buildings are kissed awake ….
Arnstadt is the oldest town in Thuringia and known to music lovers for the annual Bach Festival in honour of the town's most famous son, Johann Sebastian. Nature lovers also get their money's worth here, as Arnstadt is considered to be the gateway to the Thuringian Forest. There is also a more recent reason for fans of architecture to visit the Bach town: the Milchhof Arnstadt, an industrial monument that was included in the 2018 "Grand Tour of Modernism", a selection of outstanding Bauhaus and modernist buildings. The story of the Milchhof's rediscovery is like a fairy tale, even if it wasn't a prince who rode in to save the building. But somehow, he did kiss the Milchhof awake. And that in turn has aroused our curiosity.
We meet photographer Jan Kobel on the ramp of the dairy farm. Where the farmers used to deliver their fresh milk to receive the processed products on the other side you now find the entrance to a venue with industrial charm. There is still a lot to do, says Jan Kobel, and there is no question of it being finished. But thanks to his commitment and funding, the building was saved from decay.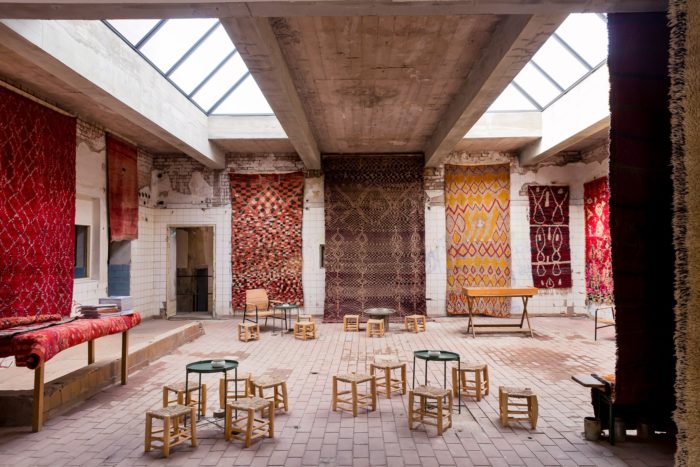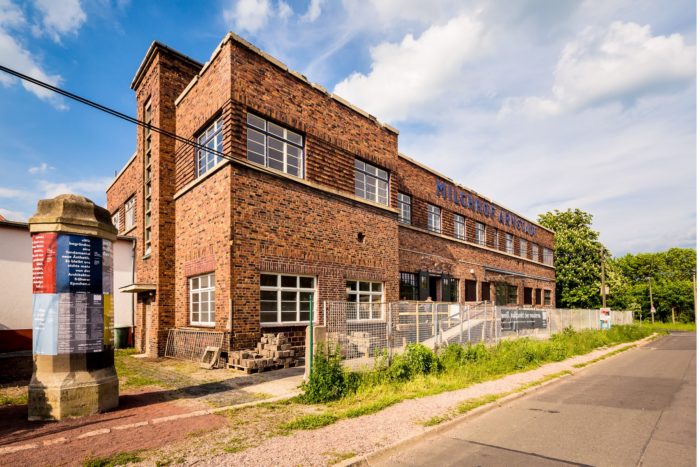 How do you kiss a building out of its slumber?
Since coming to Arnstadt in 2005, I have passed the decaying Milchhof time and again and thought, what a pity that no one is taking care of this beautiful and unusual industrial monument. As chance would have it, it was I who finally took on this task. I was running a photo seminar for school students on the buildings of the architect Martin Schwarz. I thought that exhibition at the end of the seminar would be the best place for the Milchhof, Martin Schwarz' architecturally most important building. We then spent days putting rubbish and debris into containers and making the building accessible. At the exhibition opening, everyone was thrilled and I had practically no choice but to continue. I never thought that a school project would turn into a life's work.
What makes the Milchhof so special?
The Milchhof is high-tech for its time: Functionalism and social aspirations come together behind a horizontal brick façade. The building was erected in 1928 as a new production facility for a cooperative of 80 dairy farmers. A modern building for a completely new product: pasteurised milk. The functional sequence from the delivery of the milk to industrial processing can be traced structurally.
How is the dairy farm used today?
The Milchhof and its grounds are to become a cultural centre for Arnstadt. So far, there is a hall measuring 250m2 that can be used for all kinds of events. In addition, there are four exhibition rooms that we give to young artists for one year at a time. The Milchhof can only be rented as a whole, including the exhibition rooms, so that guests can also experience the art at the same time. At present we only offer the Milchhof for summer events, as there is no heating yet. In future, however, it should work for the whole year.
The host: Photographer Jan Kobel came to Arnstadt in the early 2000s and stayed. Together with his wife Judith Rüber, with whom he has published numerous travel books, he renovated an ensemble of listed buildings in the middle of Arnstadt. In the former Möller'schen glove factory, they have been running the Hotel Stadthaus Arnstadt together since 2005.
The Space: The Milchhof Arnstadt is an architectural monument of international standing and has been listed as a stand-alone monument since 1994. In 2018, on the occasion of the Bauhaus100 anniversary, it was selected by a jury of experts as a significant modernist building in Germany and included in the "Grand Tour of Modernism in Germany". The 250m2 former production hall with its 32 different types of white tiles now serves as an event space for up to 150 people. The Milchhof is being successively renovated. It is suitable for conferences, exhibitions, product presentations or photo shoots.
You can read more about the Milchhof and the Hotel Stadthaus Arnstadt in our HomeStory.
Go to Space
The hotel
More SpaceStories