Situated by the North Sea, near fjords, lakes and dunes, this holiday home interacts with its natural environment and integrates qualities of simple living. In keeping with Nordic design traditions are its closeness to nature, its use of light, and its airy openness. The warm wood surfaces against clean white and sharp edges, combined with modern Danish furniture classics, create a calm and relaxed atmosphere that breaks the boundary between indoor and outdoor life. The house is made up of three parts: an annex building, a wooden terrace and the main building. Four bedrooms are located in the annex with direct access to the terrace. The main house features an additional bedroom as well as an open kitchen with a dining table and living area with a fireplace. The south-facing facade has a large folding door that opens the kitchen onto the 180 sqm terrace. The wooden deck is designed with several corners and spaces that offer shade, shelter or a place in the sun – be it spring, summer, fall or winter.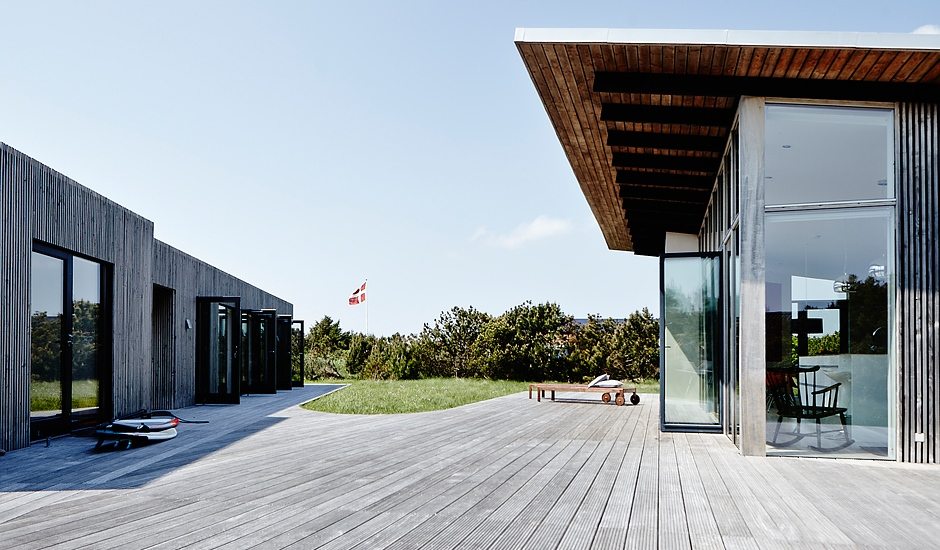 What to do
Trekking in the national park Thy, long beach walks, mountain bike trips, bike riding, horseback riding, picking mushrooms in the forests, kitesurfing, Stand-up Paddling, windsurfing, kayaking, fishing trips on the ocean, golf, bathing in the ocean and local fresh water lakes, winter bathing in the ocean and the fjord with saunas on the beach, picking fresh oysters (in winter season), wellness, theme park (Jesperhus blomsterpark), Legoland, aquarium (Nordsø akvariet).
Why we like this house
Nature comes included. Here you can experience the elements with all your senses, thanks to the location and architecture. In summer, the large wooden terrace is transformed into an extra room beneath open skies.
This house is great for
aavego is suitable for couples as well as for large families.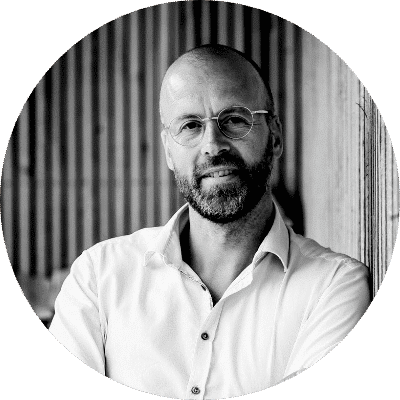 Owner
Søren Sarup lives in Aarhus and Agger. The independent Danish architect works professionally in the planning and design of all building types, from summerhouses to multi-story buildings.
The Light House, also designed by Søren Sarup, is right next door.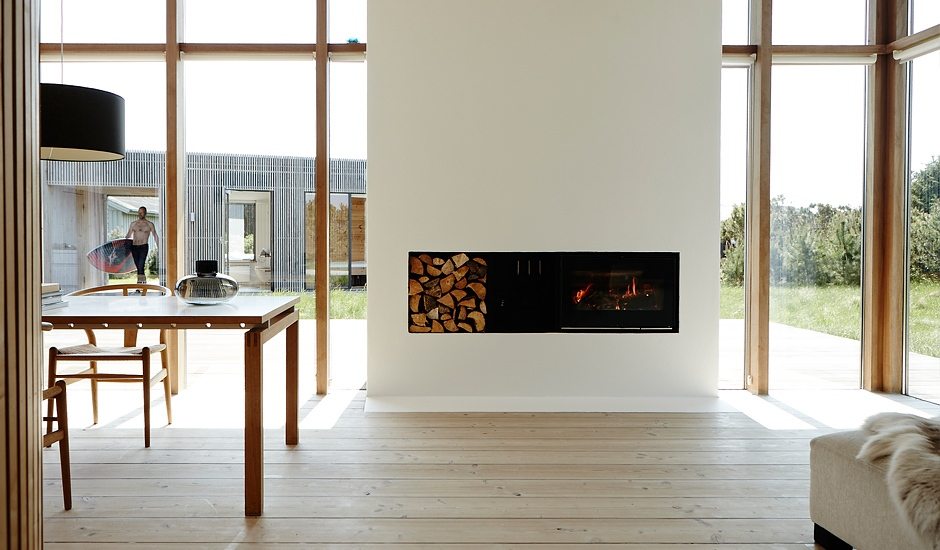 Details
Availability calendar
The calendar shows the current availability of the accommodation. On days with white background the accommodation is still available. On days with dark gray background the accommodation is not available.
Request/Booking